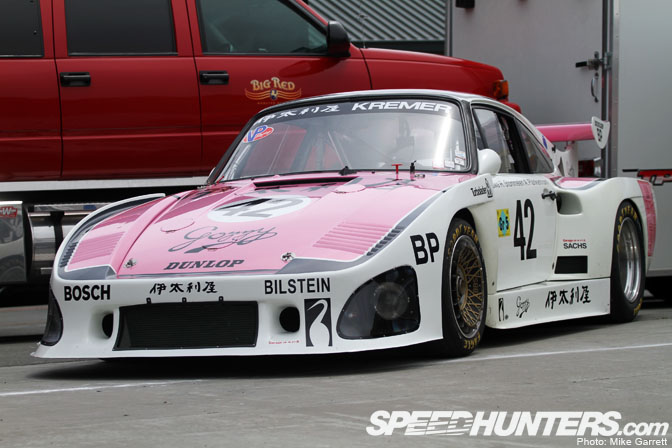 I'm glad to see that you guys have been enjoying my coverage of the Sonoma Historic Motorsports Festival. It seems there's a certain universal appeal about classic cars and vintage racing events, no matter what part of the world they are in.
Here's part three of the action from Infineon!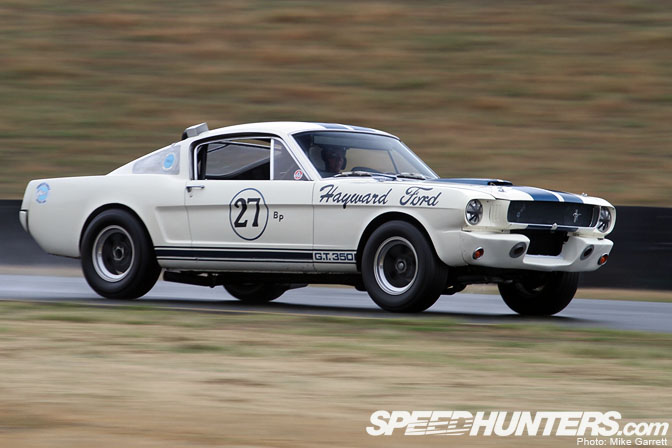 Every time I see a Shelby GT350 or a Boss 302 race car, I try to imagine what my own Mustang would look like with small wheels and big fat tires. Might have to try this look sometime…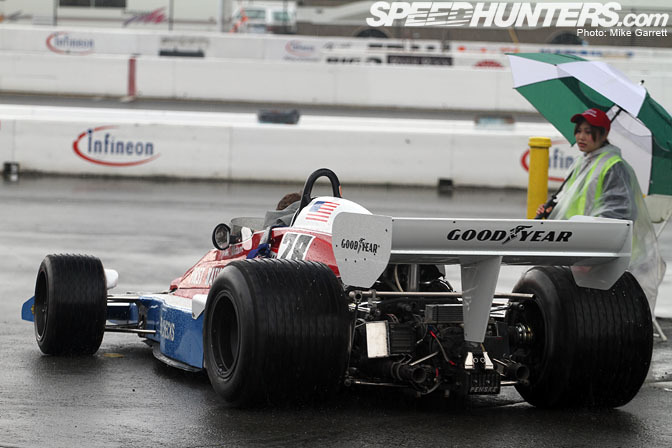 The '76 Penske PC4 Formula One car heads out for a rain-soaked practice session on Saturday.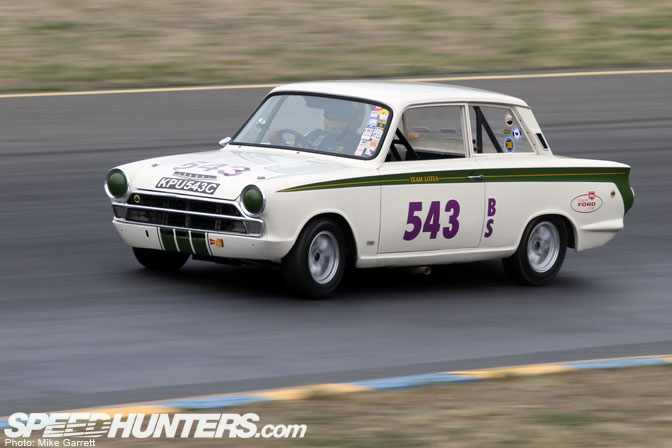 Cortina! Another one the greats.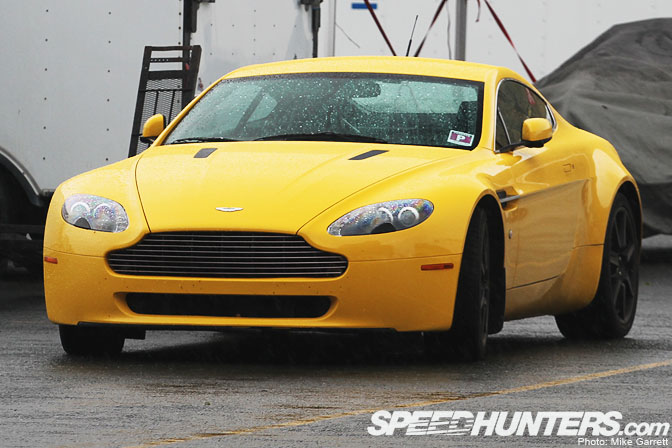 Each time I walked through the paddock it was an overload of great cars. From the modern…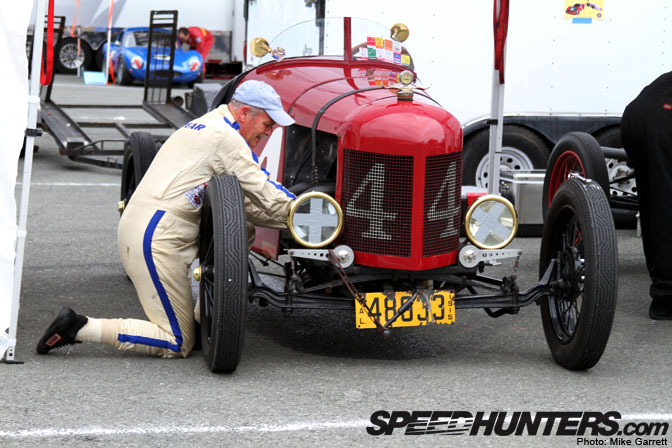 …to the ultra classic. Gotta love the guys out there racing in cars with tires hardly wider than the ones on my bicycle.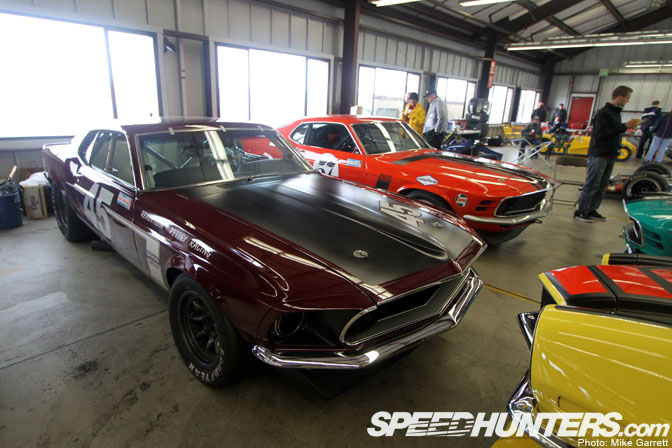 As an American, I can't help but feel proud when standing in a garage full of vintage Trans Am cars. USA! USA!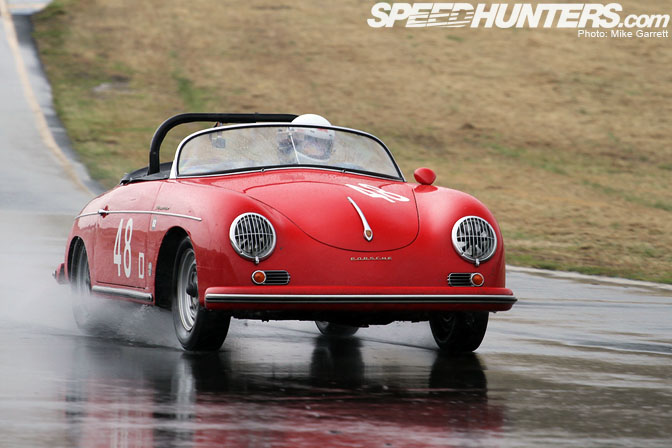 Are windshield wipers or a roof necessary for racing in the rain? Absolutely not.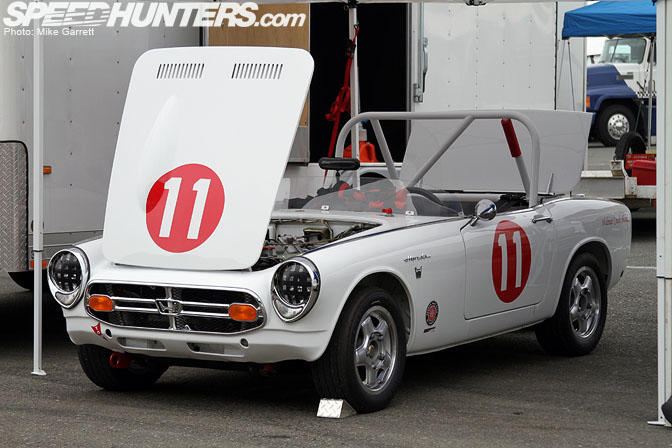 I was pleased to see this '67 Honda S800 out there amongst all the European and American machinery.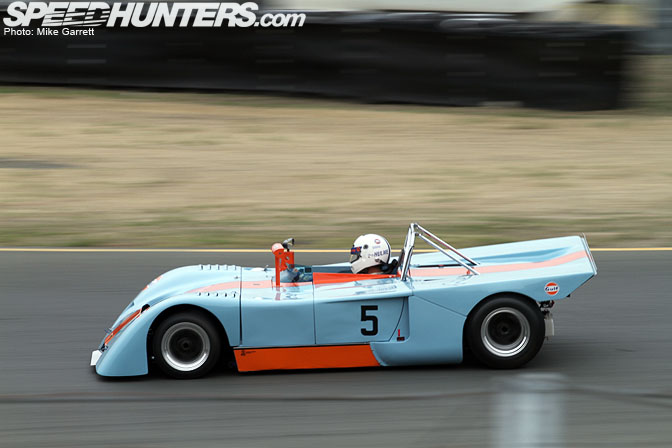 Would a vintage race event be complete without at least one car wearing Gulf livery?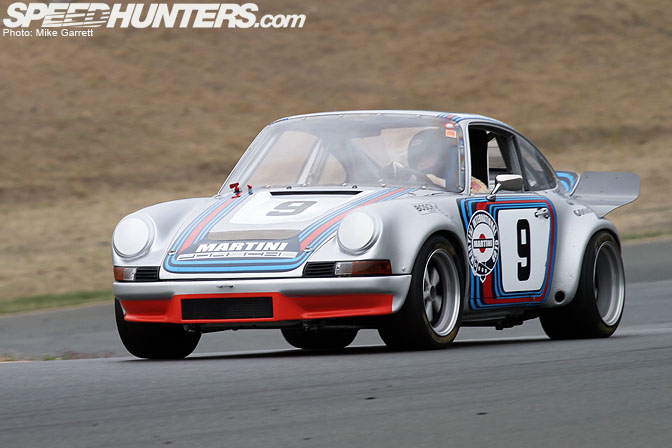 Or a Porsche in Martini colors?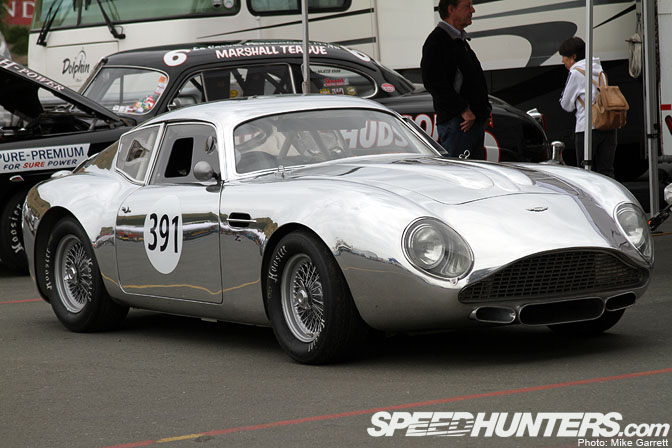 Behold the sheer beauty of the Aston Martin Zagato DB4 and its mirror finish.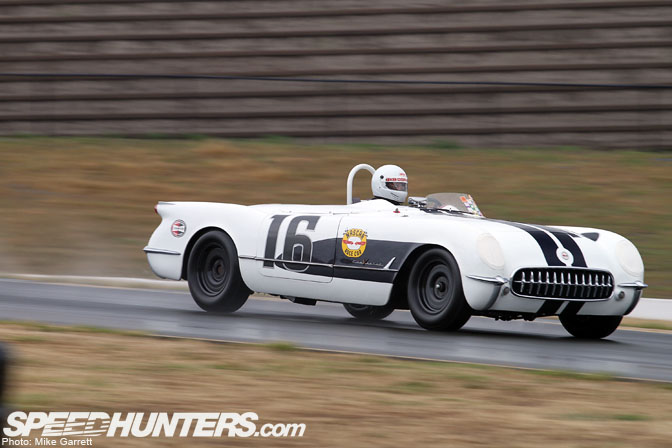 A first generation Corvette hustles downhill at Turn 8 in the rain.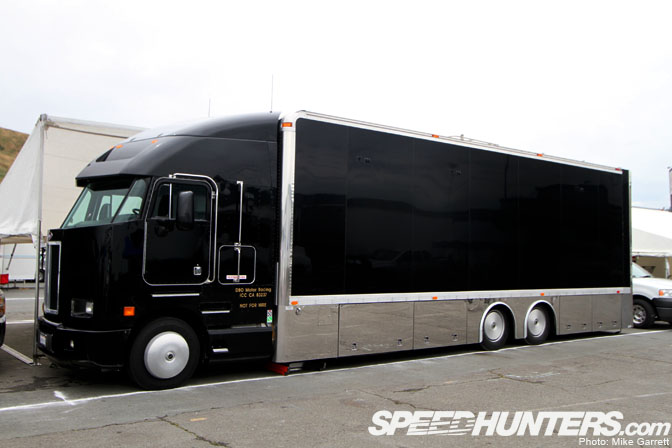 I might have been the only guy out there snapping photos of transporters, but this was one was too cool to resist.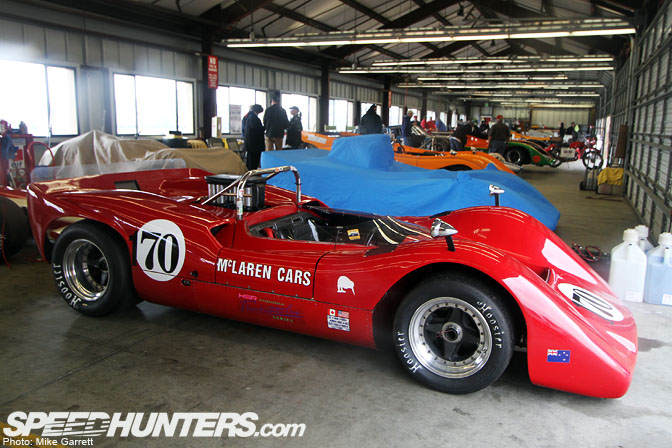 Another one of the many McClaren Can Am cars being celebrated over the weekend. I'll have more on the McLaren display tomorrow.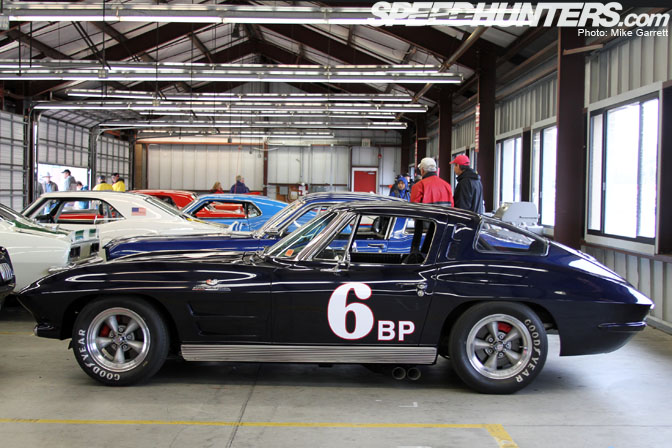 When you think of the Corvette Z06 a C5 or C6 model probably comes to mind, but there's the original Z06 from 1963.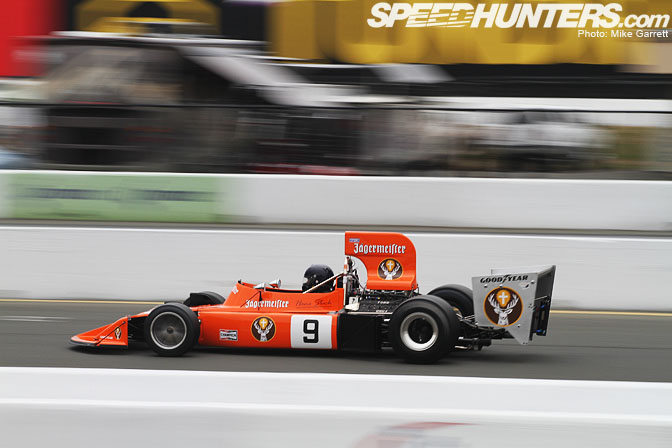 There aren't many things cooler than vintage F1 cars. Here's a 1974 March 741 coming down the front straight.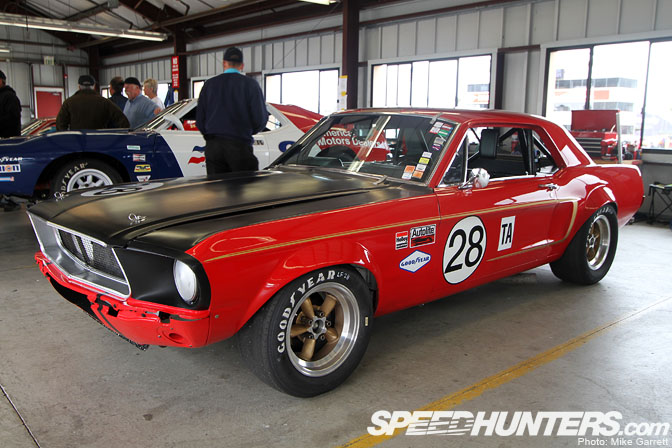 Dare I say that a Mustang Coupe can look just as tough as fastback?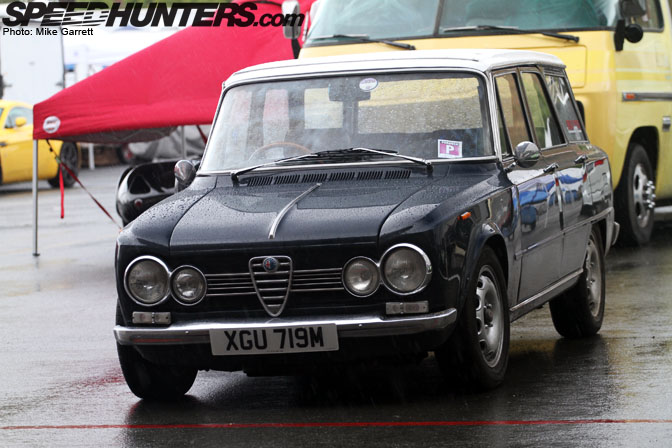 Cool little Alfa wagon I spotted in the paddock.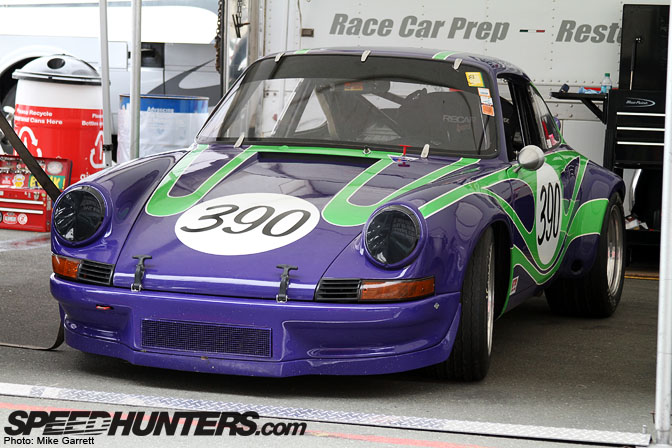 I'll go ahead and finish up part three with this groovy 911.
Back tomorrow to continue my coverage with a look at the McLaren display!
-Mike Garrett