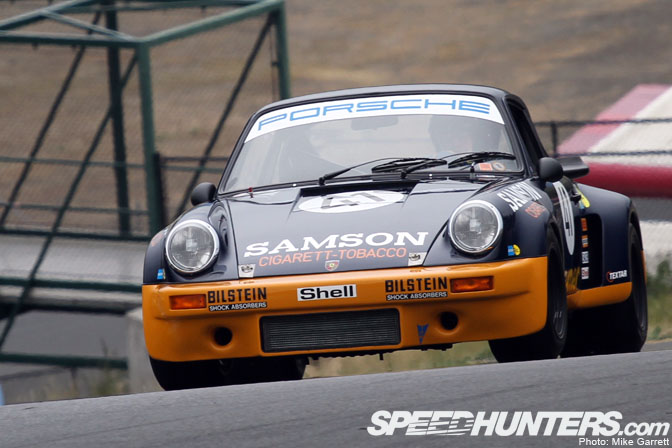 Rain and cold be damned, here's the second part of my look at the 2011 Sonoma Historic Motorsports Festival.
This '74 Porsche RSR climbing the hill at Turn 2 should be a fine way to get things started.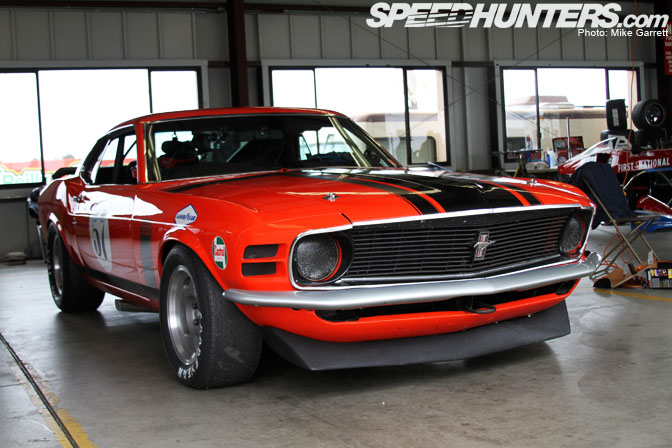 Is the Boss 302 the greatest Mustang ever? A visit to a vintage Trans Am race might just have you thinking that way.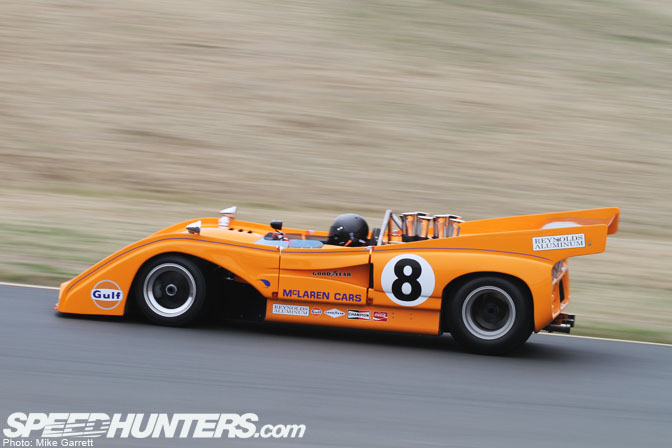 McLaren Can Am car during practice on Friday afternoon. One of over 30 vintage Can Am racers that were entered in this year's event.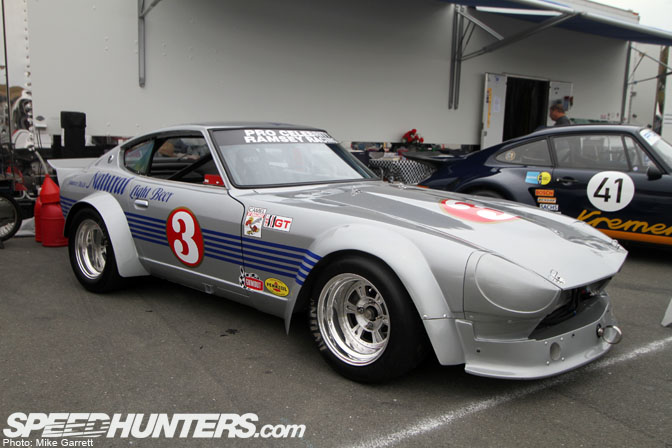 This '73 240Z saw action in the IMSA GTU class in the mid to 70's. It's since been restored to its original 1978 spec, complete with classy Natural Light Beer livery.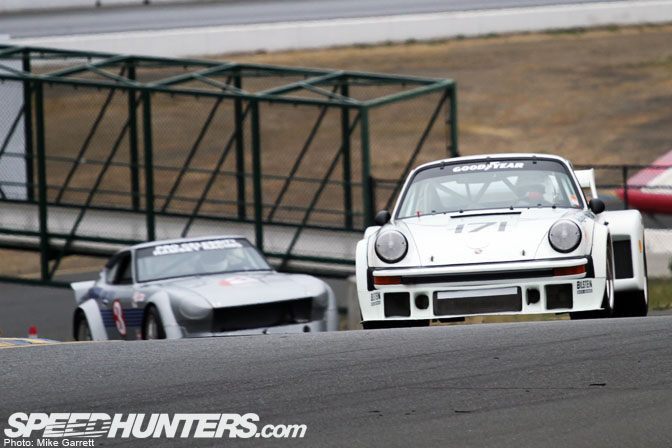 Later in the day, the Z can be seen tailing a Porsche 934.5 over the scenic crest at Turn 2.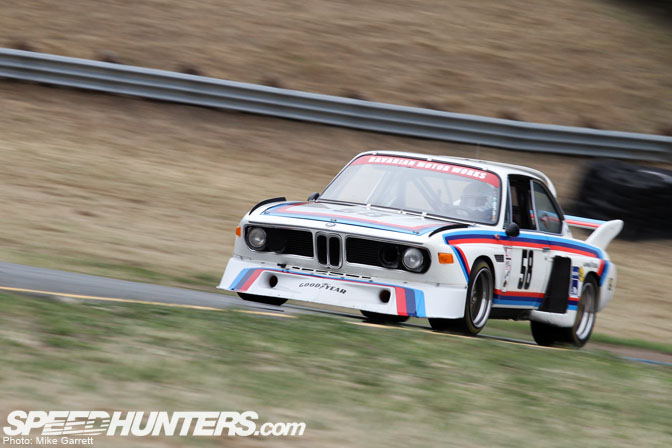 BMW CSL at speed. Oh what a sight….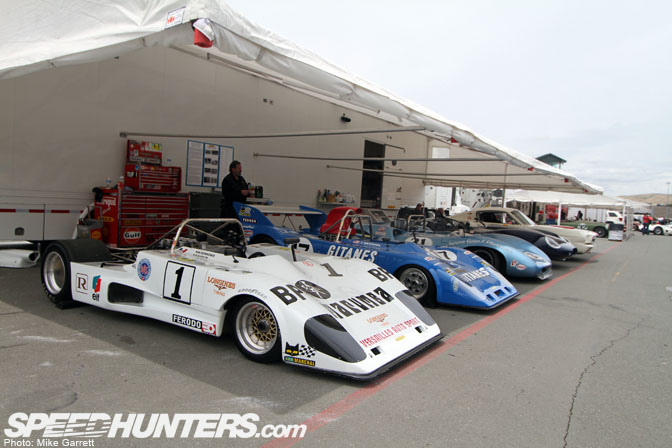 As I walked around the paddock I noticed some very professional looking transporters and pit areas. Vintage racing isn't something to be taken lightly…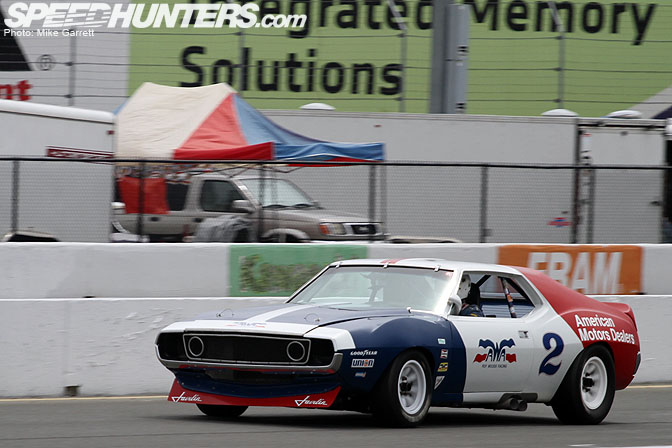 One of the Javelins running in the Trans Am class, coated in AMC's famous patriotic livery.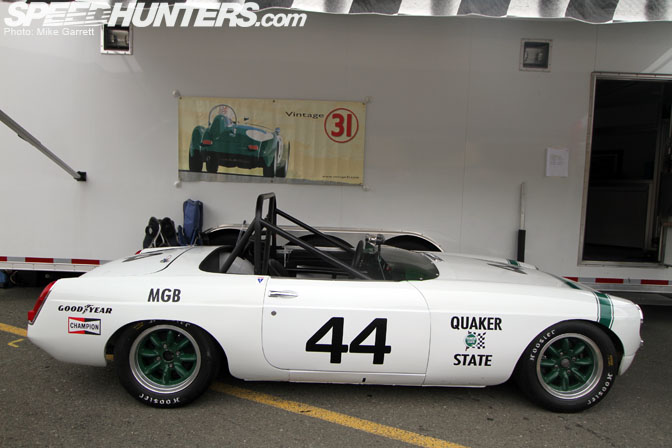 Long live the roadster! This MGB must be a kick to take around the track. Perhaps not in the pouring rain though…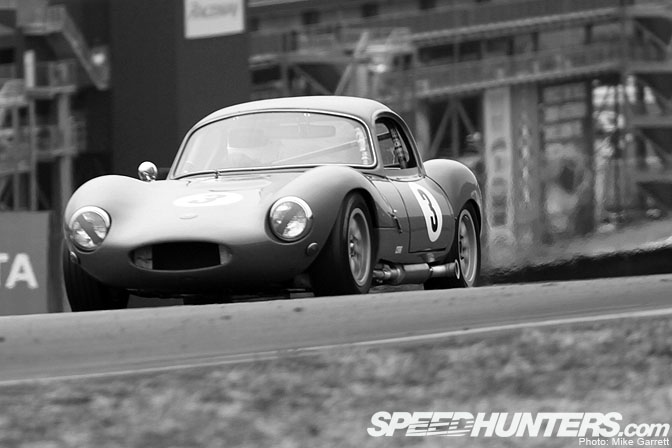 Ginetta, another one of the great British sports cars. What do you think of the super moody black and white shot?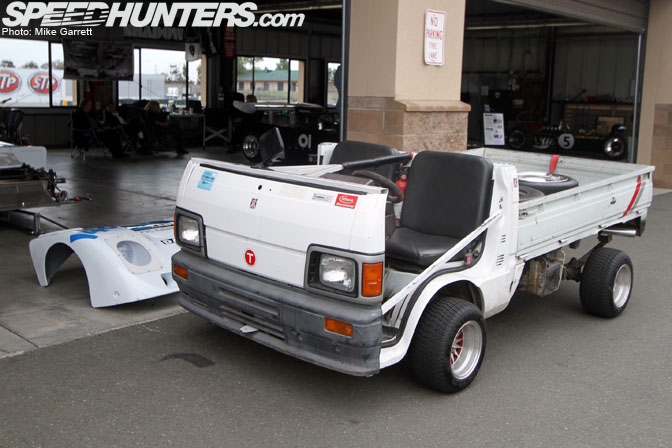 It turns out that a chopped up kei truck makes for a very good pit vehicle.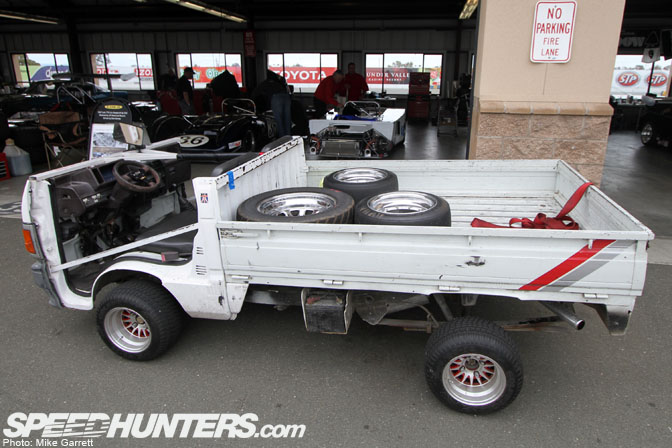 It even has custom wheels, racing stripes, and a tiny Momo steering wheel. Awesome!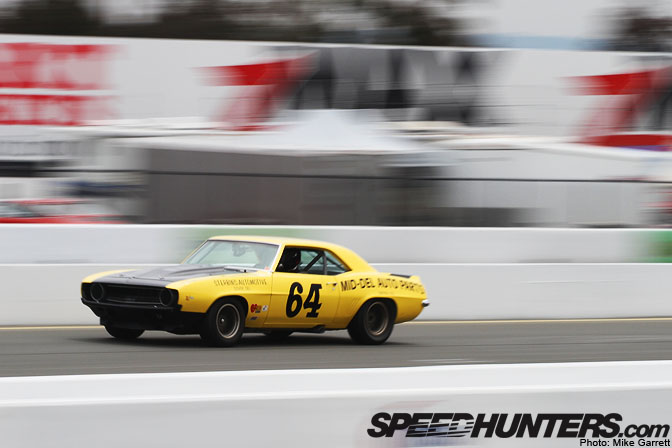 Another great '69 Z/28 from the Tran Am class. Listening to the group of V8's tear around the track reminded me that NASCAR will be making its annual stop at Infineon in just a few weeks. Always a great race to watch.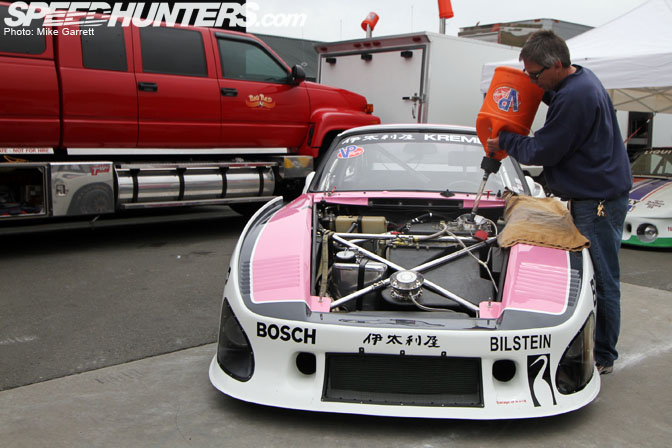 The Gozzy Kremer 935 takes a little sip before hitting the track.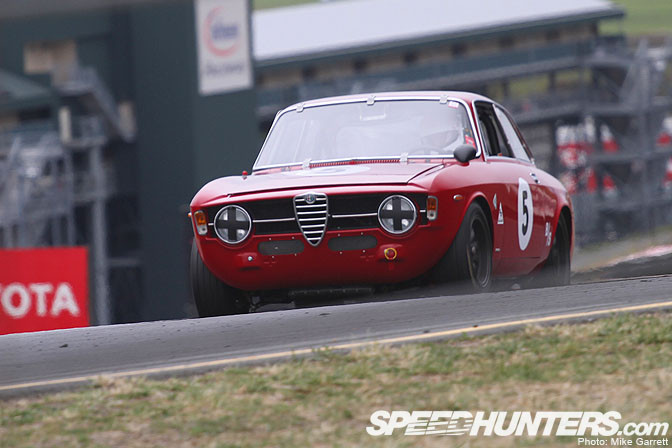 The brilliant face of an Alfa Giulia Sprint GT pops over the hill at Turn 3.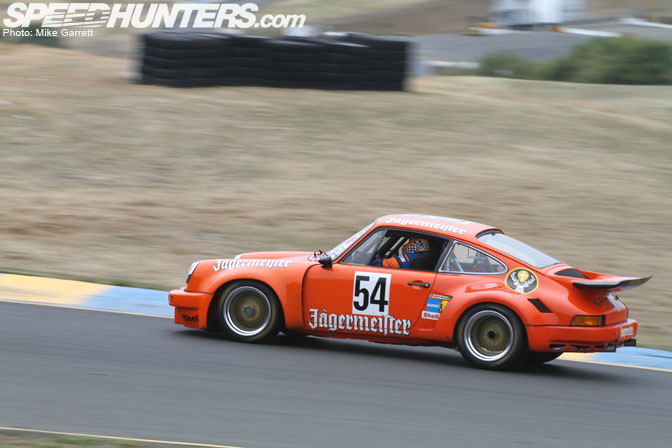 The Jagermeister RSR comes through a corner, just on the brink of a nice tail slide.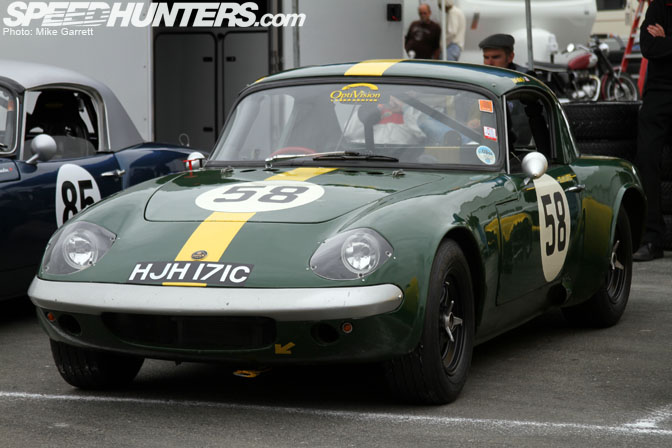 Want to see the inspiration for the exterior of the first generation Mazda MX-5? Look no further than the Lotus Elan.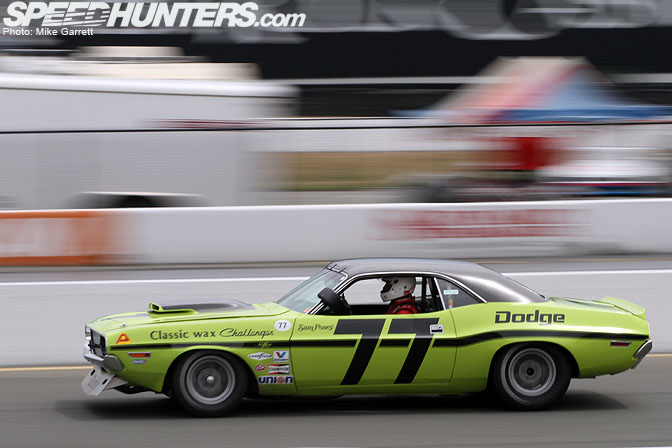 The Sam Posey Challenger is quite simply one of my favorite race cars of all time. Stay tuned for a spotlight on this piece of Trans Am history.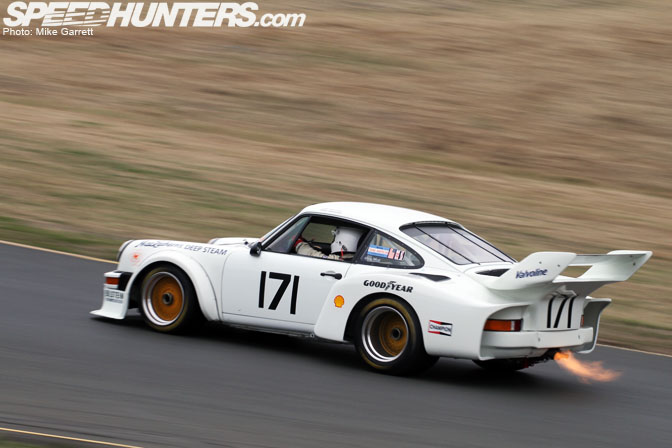 934.5 with the afterburner on. I'm thinking this one might make for a good desktop, no?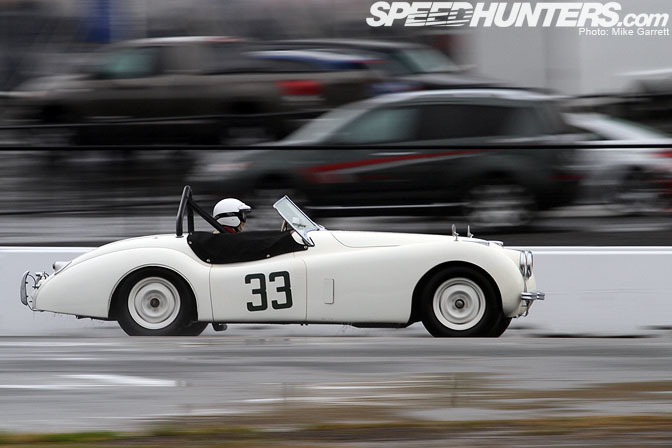 I'll wrap up part two here, but I'll be back with plenty more from the Sonoma Historics tomorrow.
-Mike Garrett