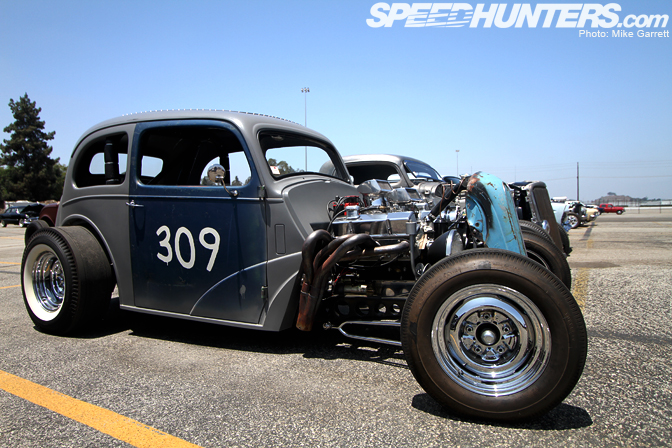 This weekend I headed to the Fairplex in Pomona for the 2011 edition of the Los Angeles Roadster Show. With this being my first visit to the LA Roadster Show, I wasn't quite sure what to expect.
Surely there would be lots of cool Roadsters to see, but I was in no way prepared for the sheer size of this event.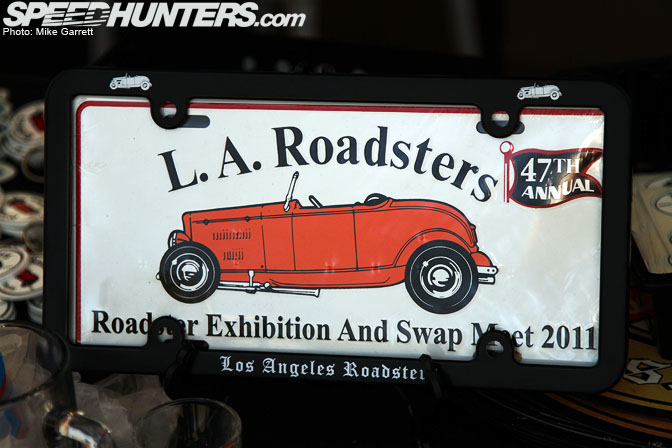 Organized by the LA Roadsters, 2011 marked the 47th annual edition of the show. Yep, 47 years of history here – there's not a whole lot of automotive events that can match that.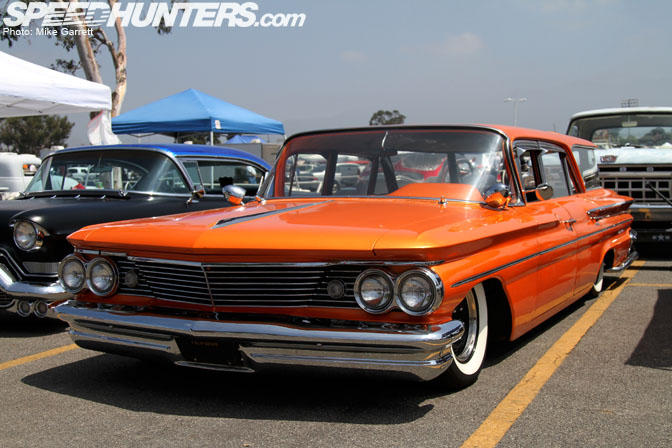 While one part of the show was limited only to pre-1936 Roadsters, another part was open to any pre-1972 vehicle. That's where I ran into this bitchin' '60 Pontiac Wagon – a car I also spotted at the Mooneyes X-Mas Party last year.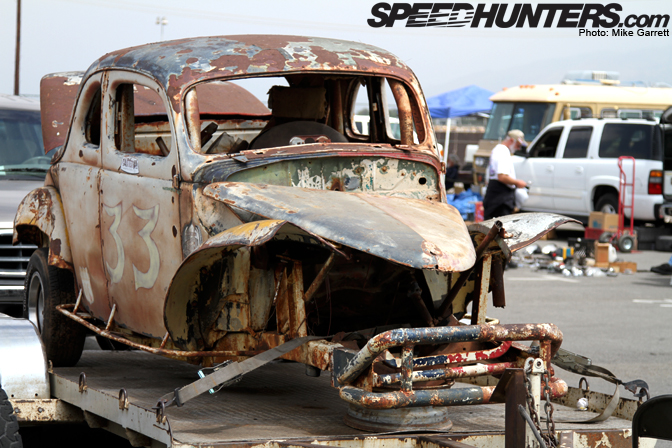 In addition to the thousands of show cars, the event also included a massive swap meet area. Project cars, parts, memorabilia, and everything in between could be found here.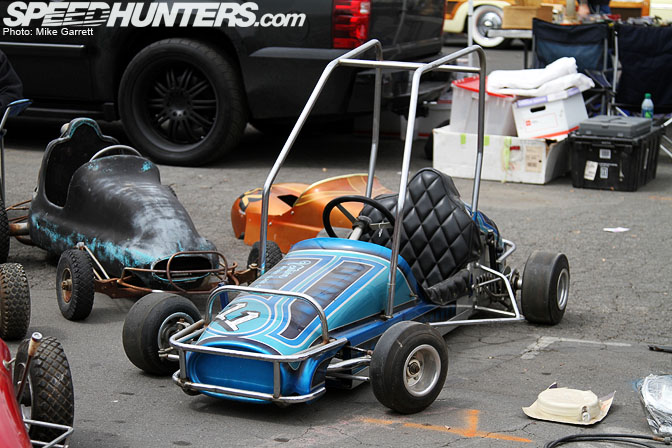 Have you ever met anyone who doesn't like go karts? Didn't think so.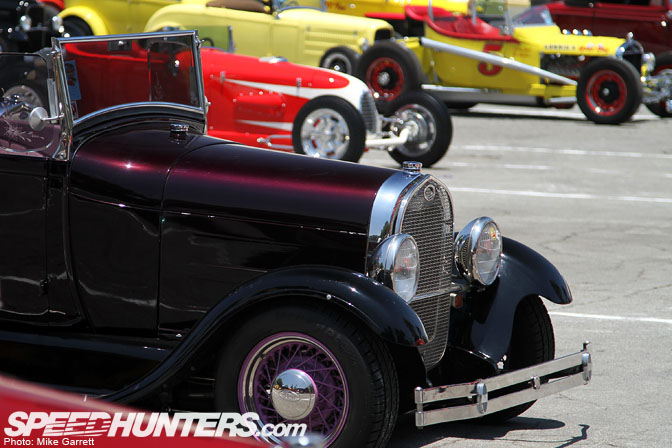 As I walked through the show, one thing became certain – I had never seen so many Roadsters in one place before.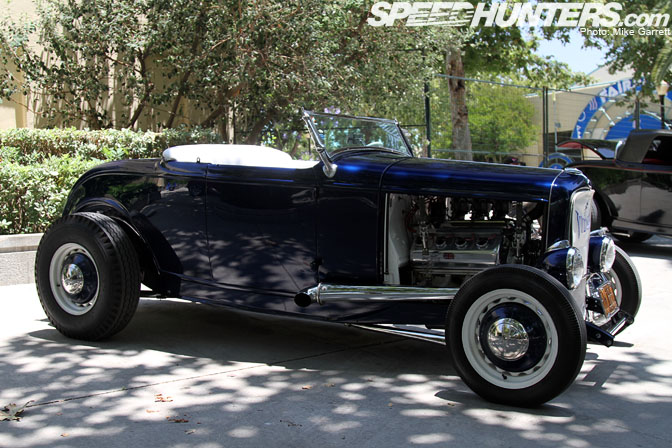 Every style and every type was represented, from the super traditional…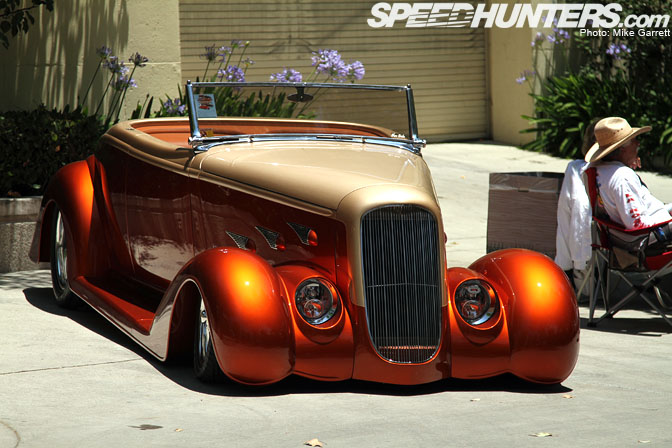 …to the modern show rods that still have a large following.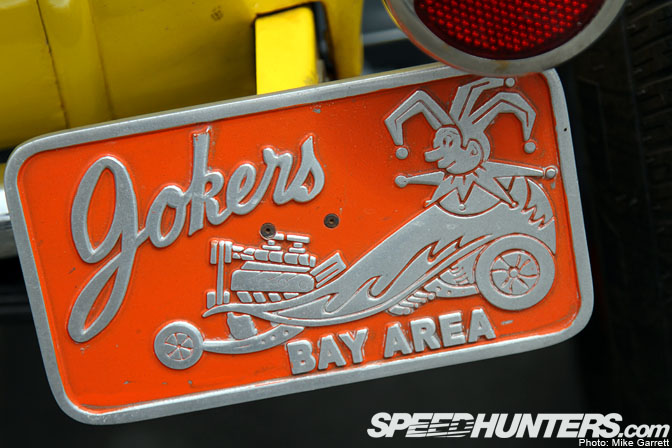 It wasn't just Roadsters from the LA area that came out, but cars from all over California and some from even farther.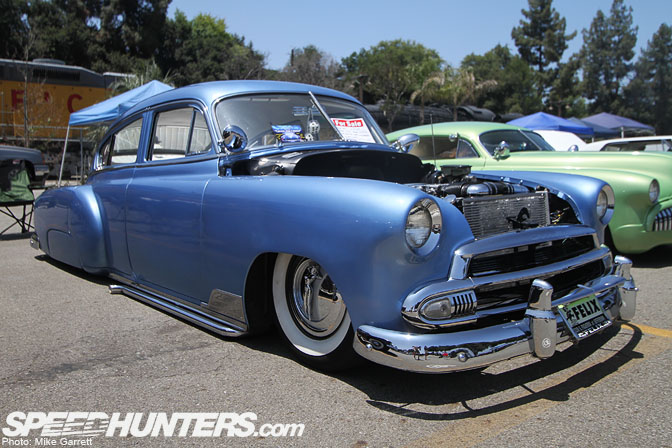 This bagged Chevy looks pretty pretty traditional on the outside…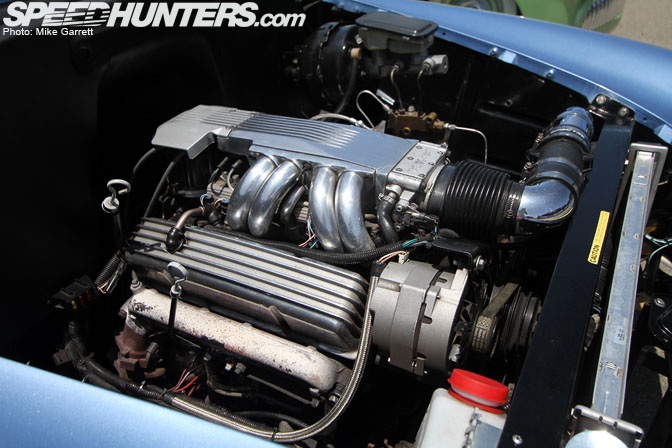 …but I'm sure this TPI small block helps it get down the highway with ease.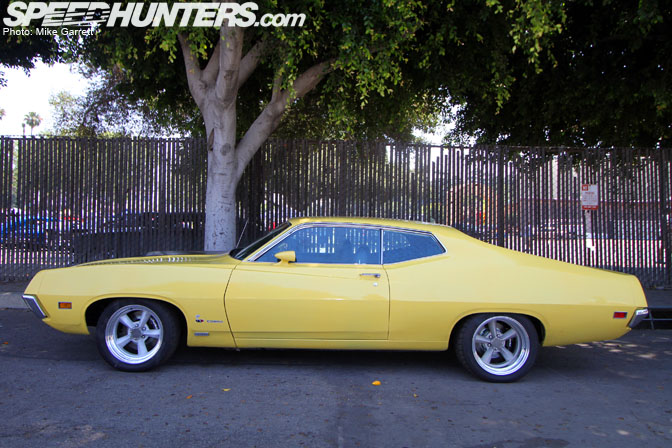 While muscle cars weren't the primary attraction of the show, there quite a few to be found. This badass Ford Torino for example.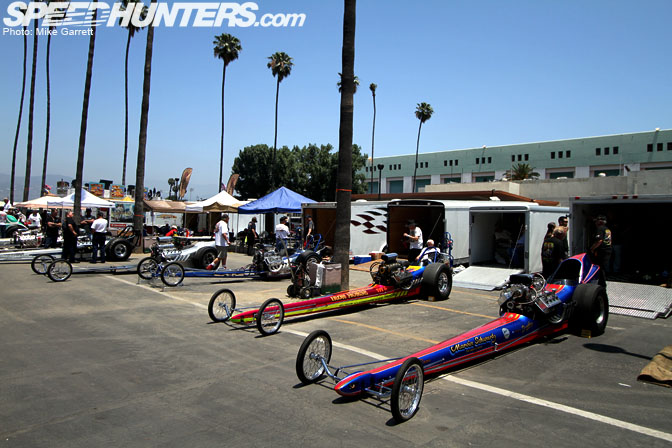 Another draw of the show was the cacklefest performed by this group of vintage front-engine dragsters.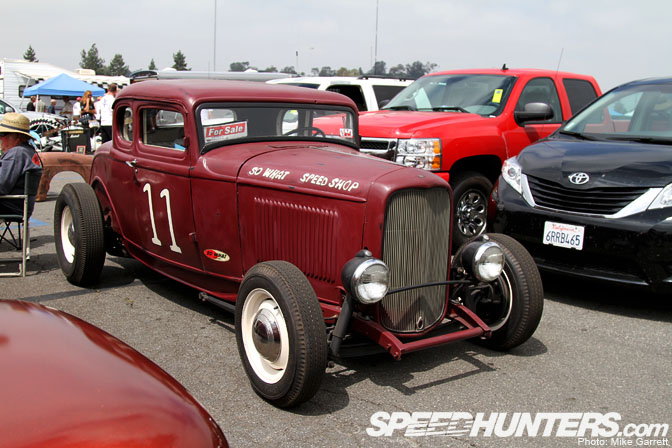 This cool little Coupe is representing the "So What" Speed Shop. Haha.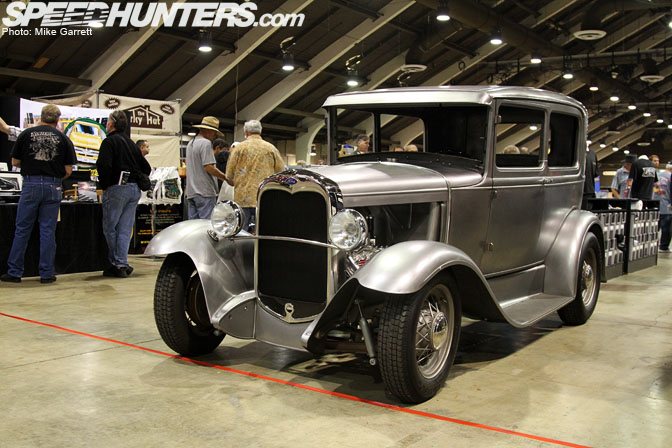 Like the Grand National Roadster Show, there's also an indoor area where vendors and shops show their goods and project cars.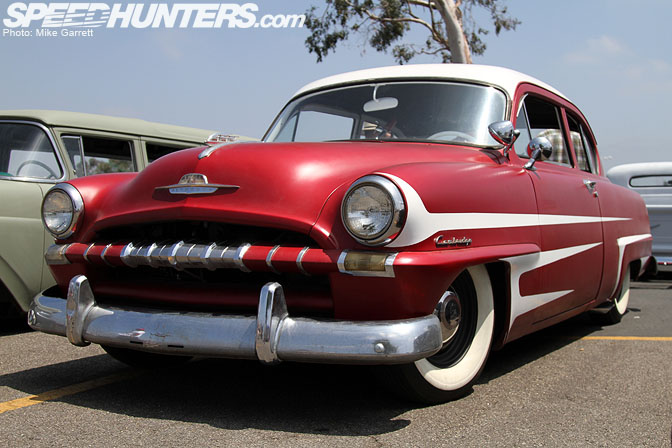 This scalloped Plymouth is just too cool.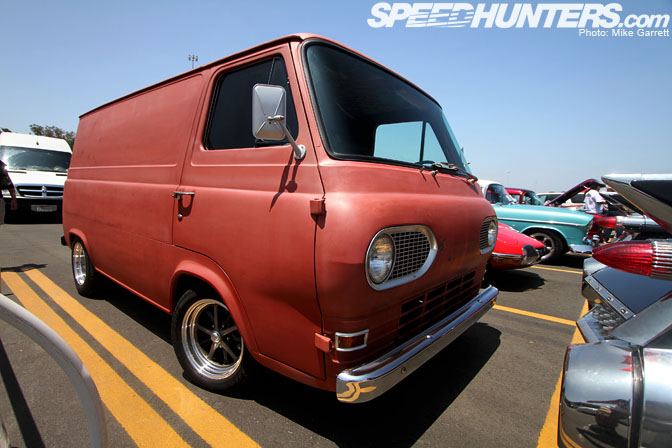 I think we can now say that custom vans are officially "back". It's about time.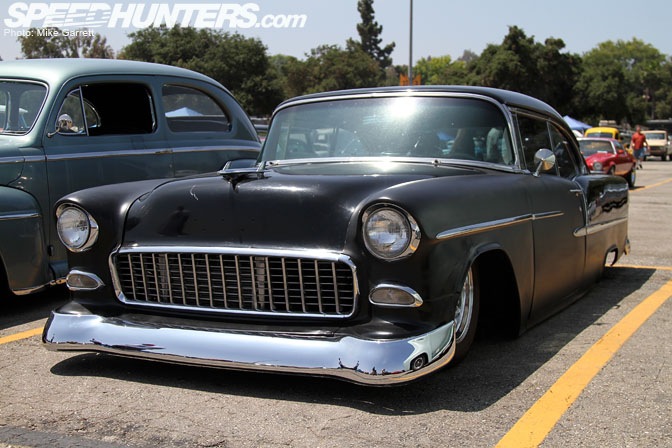 Is this the world's lowest '55 Chevy? Well, I don't think it can get any lower.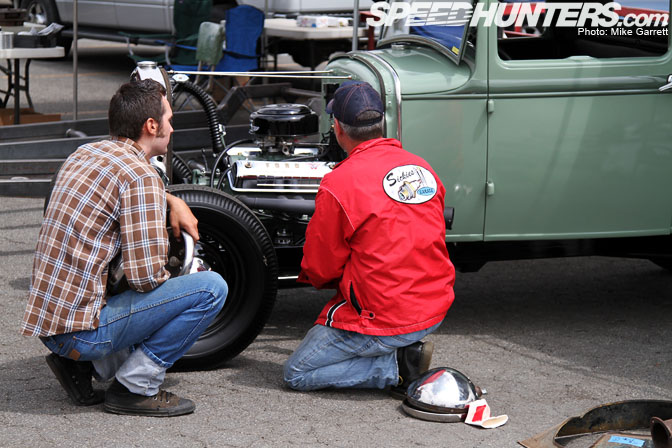 A a lot of hot rod and custom car gatherings these days are about the "lifestyle", as much the cars themselves.  While pin-up girls, bands, and tattoos can be cool, it's nice that The LA Roadster Show is all about the cars. That's something you have to appreciate.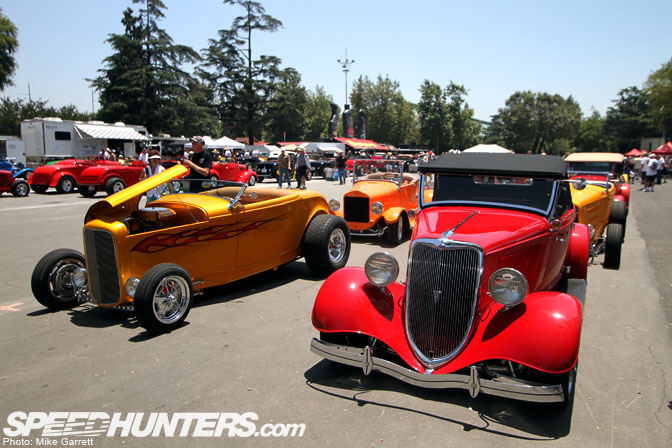 There's plenty more to come from the 47th Annual LA Roadster Show, so stay tuned for that throughout the week.
-Mike Garrett