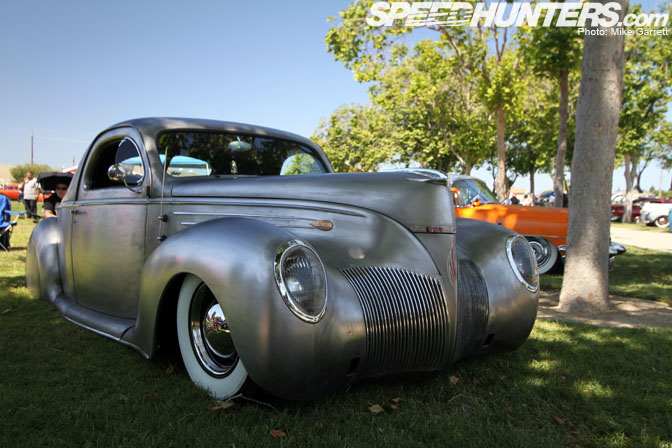 It's time for more flannel shirts, more Santa Maria barbecue, and more of the best hot rods and customs in the world.
Here's part three of my look at the 2011 Cruisin' Nationals.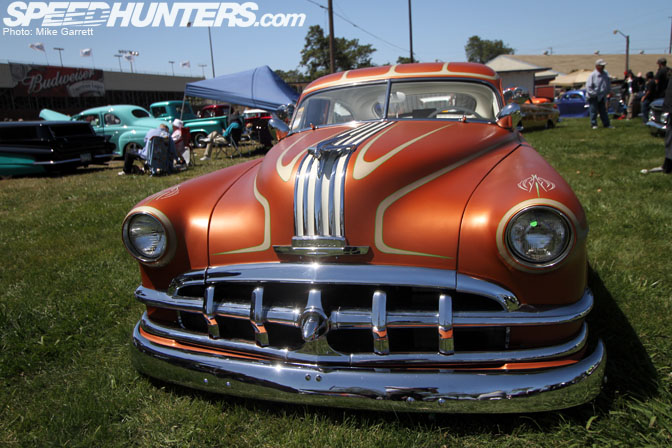 The streamlined nose of the 1950 Pontiac, further enhanced by some gorgeous scalloping work.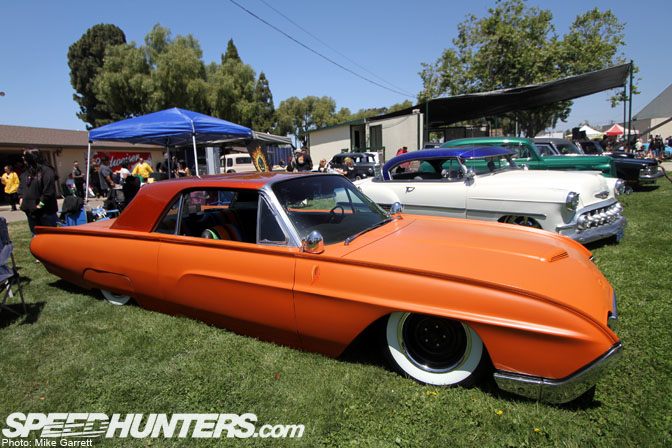 As I've mentioned before I'm a huge fan of the '61-'63 Thunderbirds, and there were several of them at the show this year. I doubt you'd see one done up like this back in the '60s, but still a great looking car.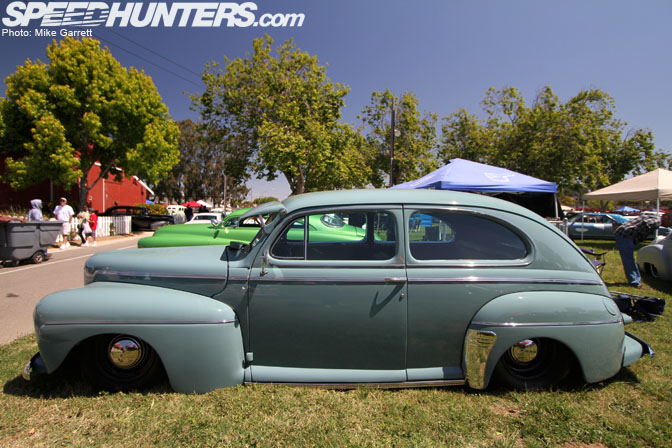 This '46 Ford was as low as it gets.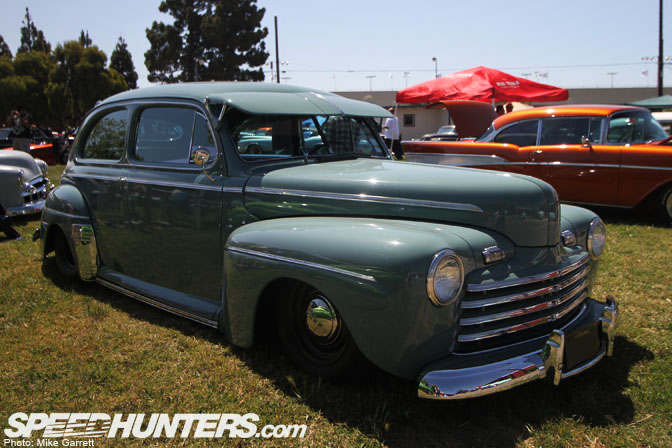 In fact, you can hardly even see the rear wheels in this shot…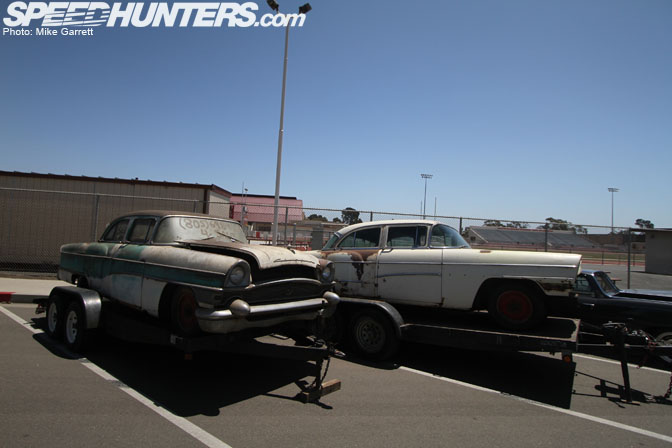 Spotted this pair of project cars for sale outside the main gate. I wonder if they found new owners over the course of the weekend?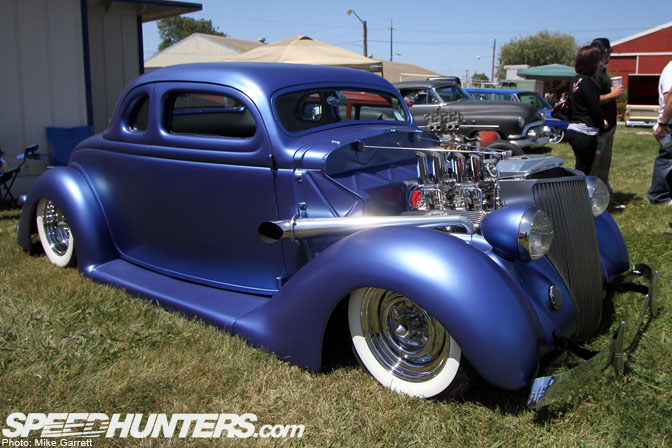 This incredible '36 Ford was one of many cars representing the city of Gilroy, also known as the Garlic Capital of the World. Seems like they have quite a scene over there.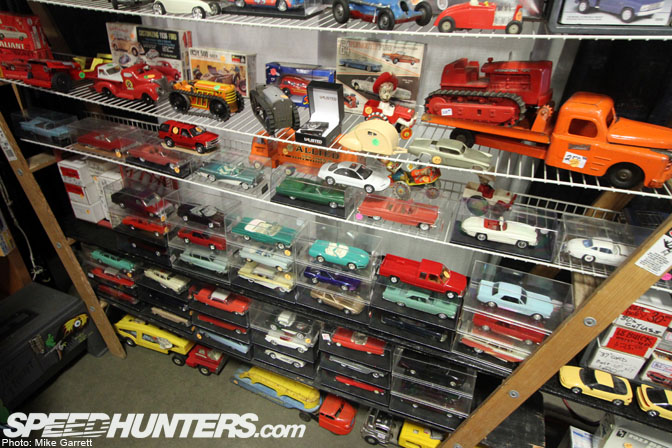 A nice selection of vintage toys and promotional models in the vendor section. You might be amazed at the prices some of these things sell for.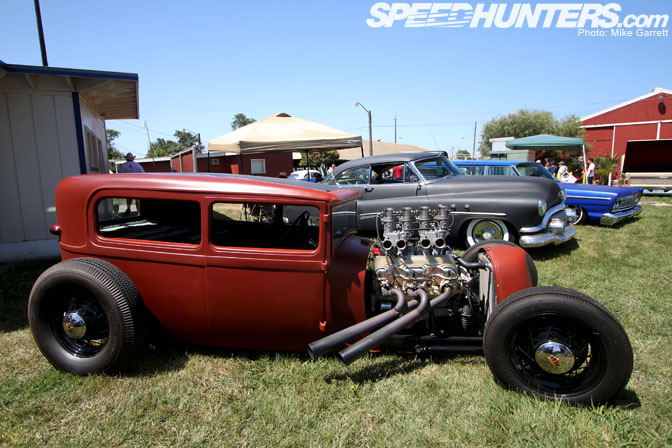 A pretty badass look for the exterior of this '29 Ford, but nothing compared to its intake setup…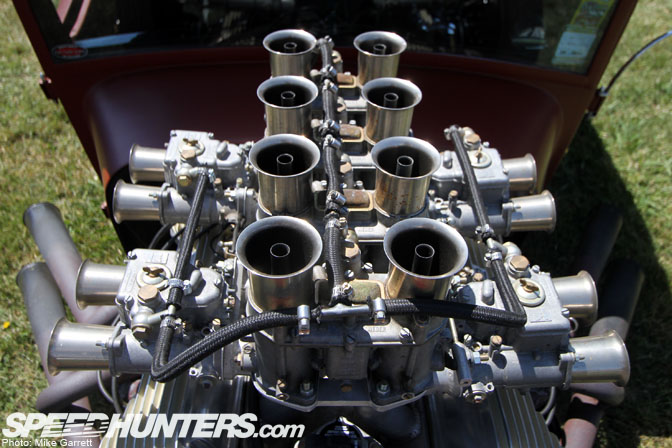 Not sure I've seen anything like this before. Go ahead and count the stacks.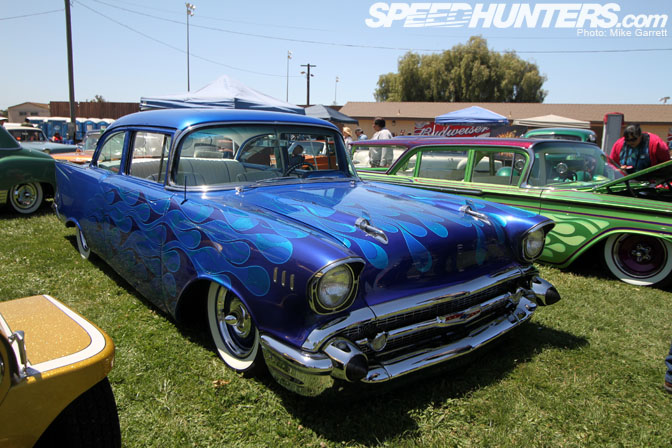 While at shows like the Cruisin' Nationals, I often find myself wondering just how many man-hours go into the paintjobs on some of these cars. This '57 Chevy for example.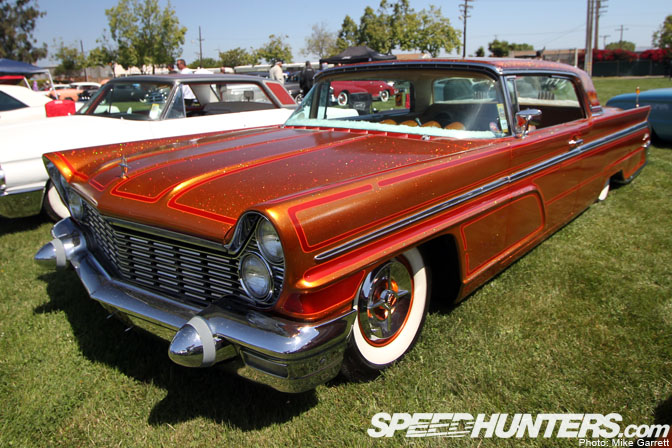 The glorious '60 Lincoln, next to which even the largest modern coupe would look tiny.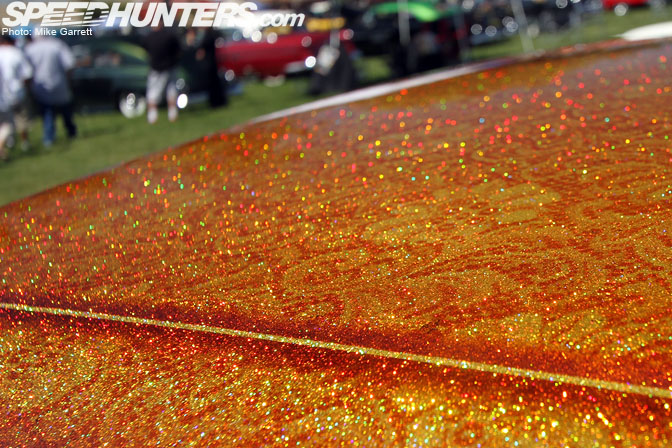 Is that enough flake for you?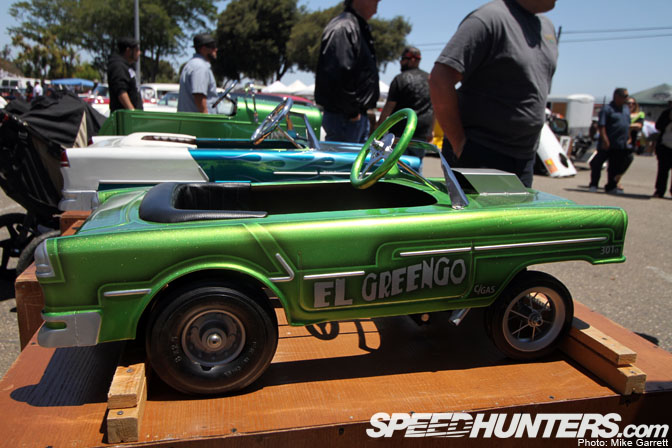 If you follow the Speedhunters Facebook page, you'll remember this gasser pedal car from my love updates. My dad actually bought my brother and I an old pedal car once, but it wasn't quite as cool as this one.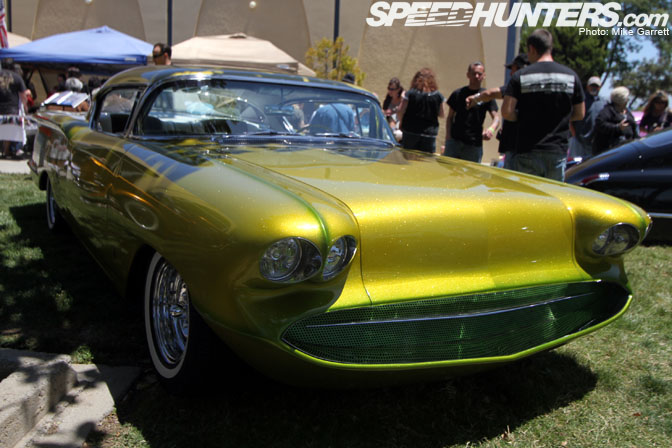 It might be a little hard to tell, but this wild custom was once a '58 Chevy.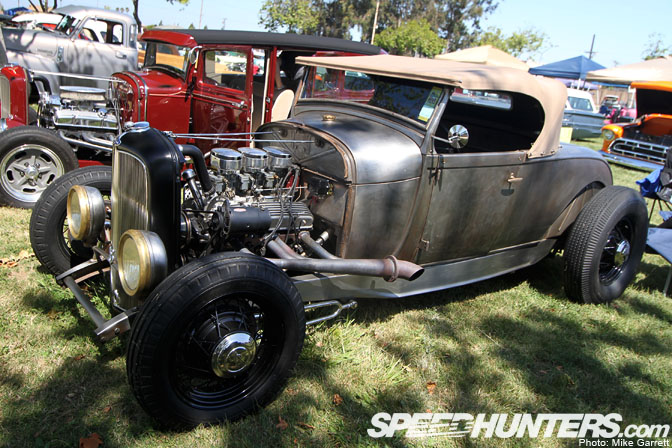 The bare metal look is always a popular one in Santa Maria, whether its on a Roadster…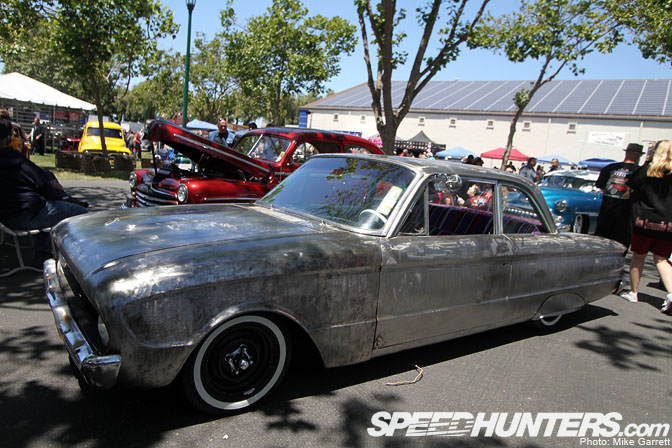 …or on a more modern car like this Falcon.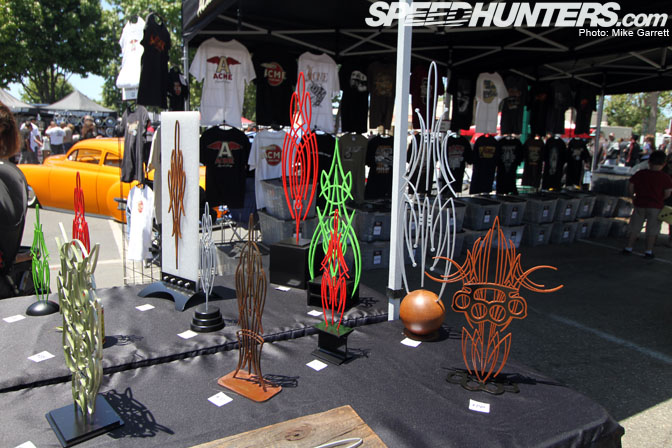 Some radical desk art right here.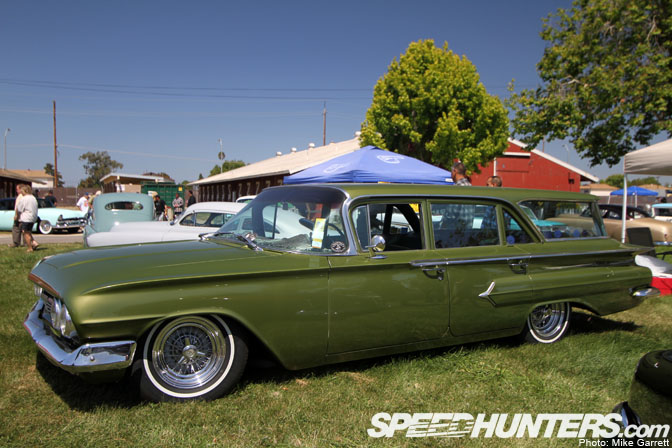 By Crusin' Nationals standards, this Chevy Wagon is very mild. Not that there's anything wrong with that.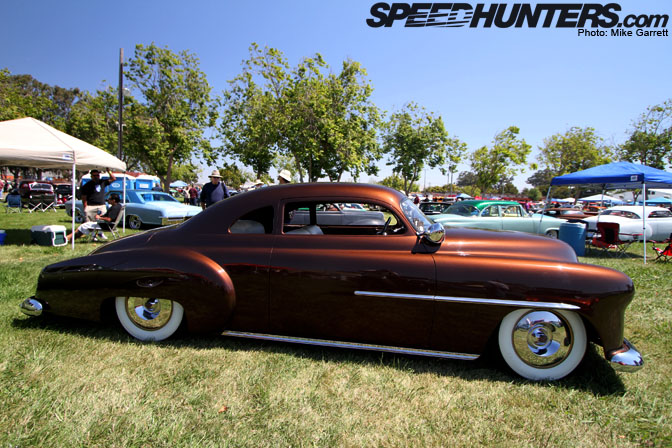 This was my personal favorite out of the numerous '49-'54 Chevys of the day. Stunning.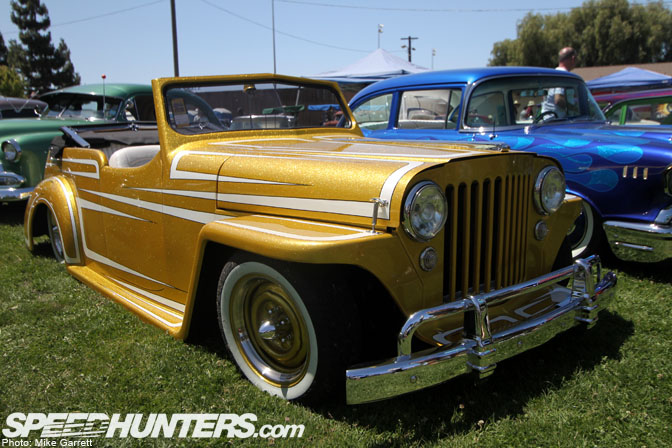 If I had a dollar for every Jeep slammed and scalloped Jeep I've seen, I would have exactly one dollar.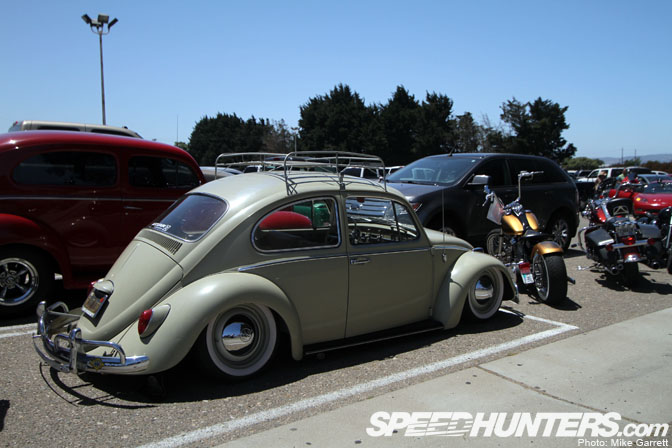 There weren't any Volkswagens inside of the show, but that didn't stop the owner of this Bug from coming out to enjoy the event.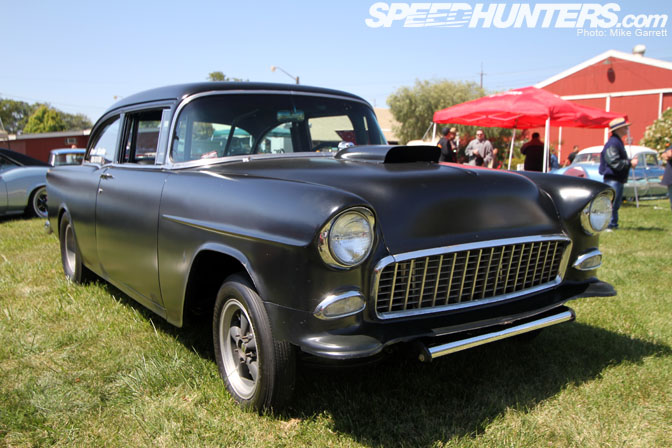 Besides this '55 Chevy and a couple others, there were very few race-inspired cars at the show. To see these in their native habitat you need to head over to Famoso.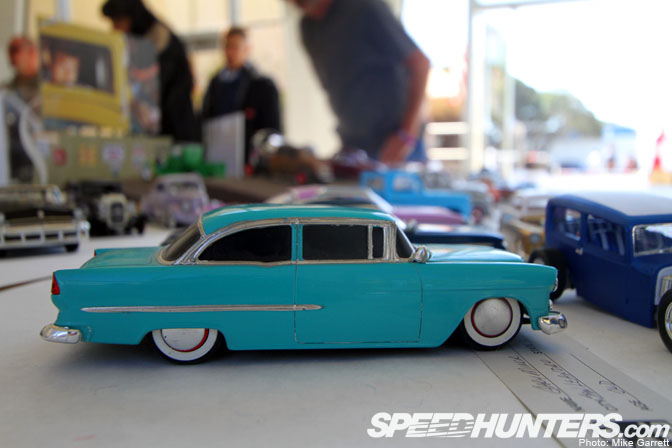 Another customized '55, in scale form of course.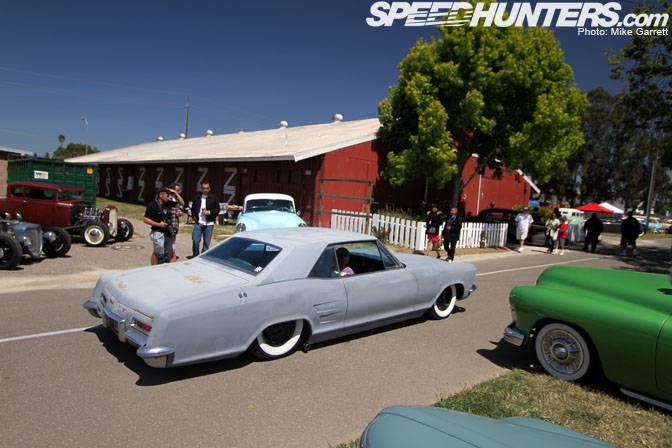 That will wrap up part three. Back tomorrow with more!
-Mike Garrett