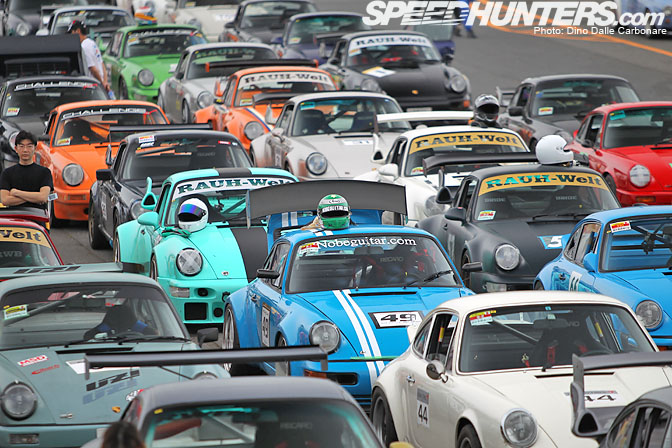 There is probably no other event in Japan that has a bigger impact on the senses than the idlers Games in Tsukuba. Being confronted so early in the morning by a sea of revving engines, warming up before the day's first session, is enough to get the adrenaline pumping no matter how sleep-deprived you may be. And that's before you get to see the cars! The idlers Club has become synonymous with RWB Porsches, at no other event will you find such a high concentration of Nakai-san's creations.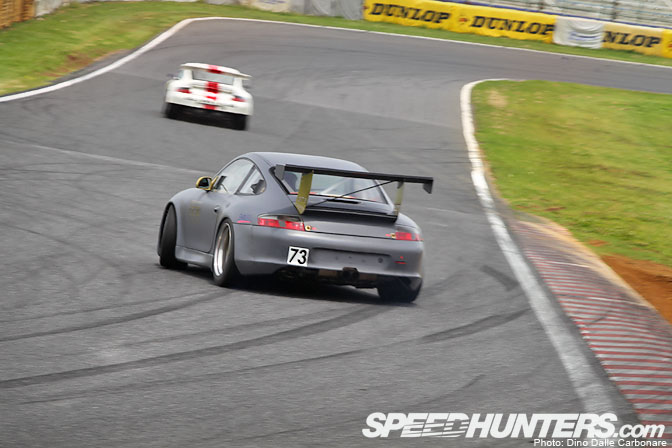 But the idlers Games is all about variety, and on top of Stuttgart's finest…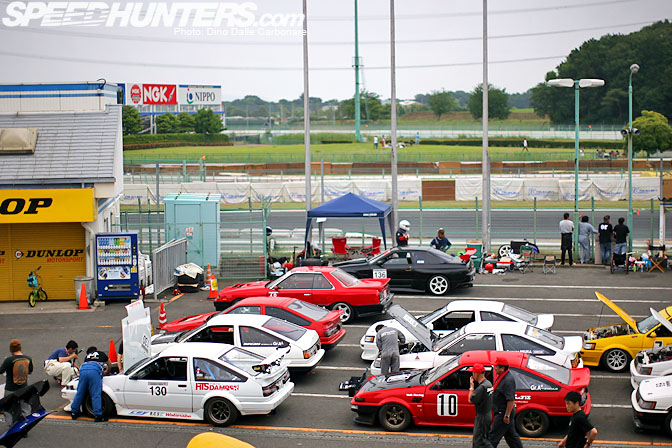 …you can expect to find an impressive selection of all sorts of rides, modified and prepared for track driving.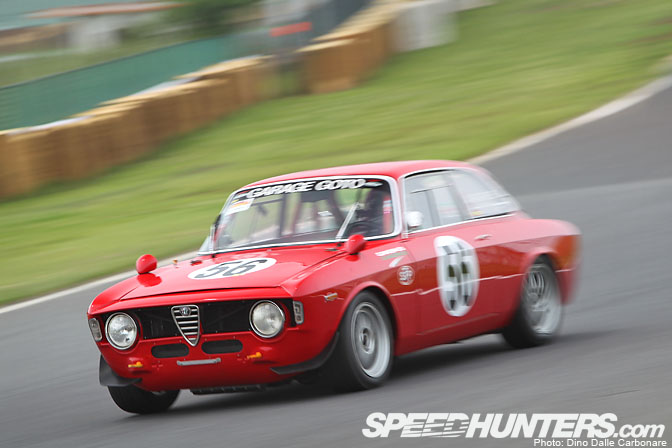 There are actually 24 different classes of vehicles, all participating in combined different sessions where you can find anything from roof-chopped Honda Z's to Alfa Romeo GTA's.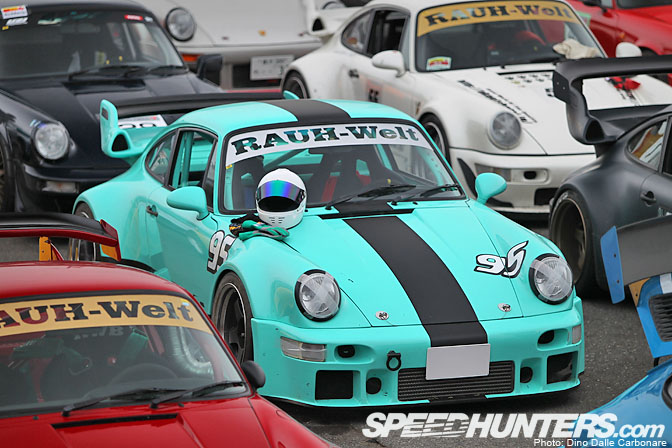 But the part of the paddock that gets taken over by Porsches has this strange lure on people, you just can't help but go back and check out each car in its detail.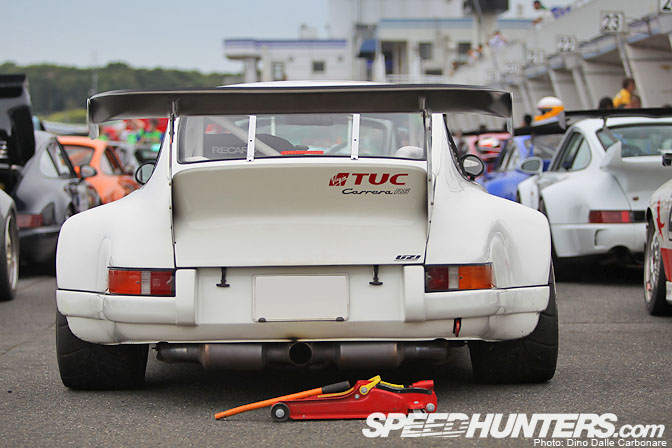 And that is precisely what these cars are all about, details, the finer points that make them so unique, so impossibly aggressive. I'd just love to take a Porsche purist to an event like this, and enjoy the cringing that will no doubt follow!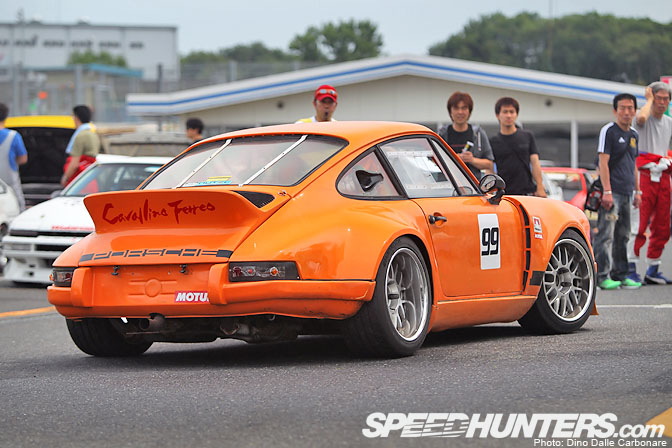 I spotted Porsches from tuning shops like Promodet, Sunburst and Cavallino Ferrero…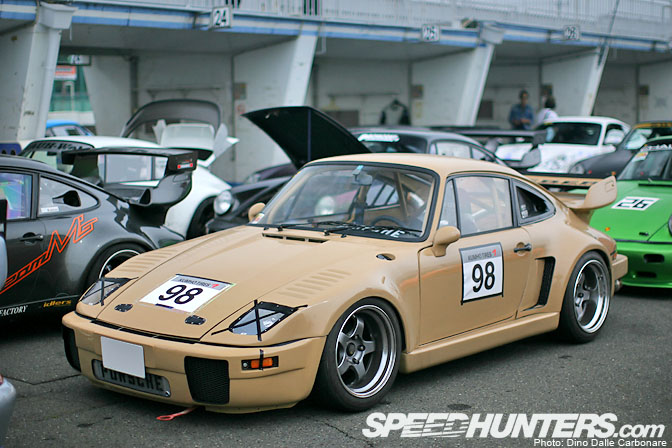 …all exhibiting their own unique styles.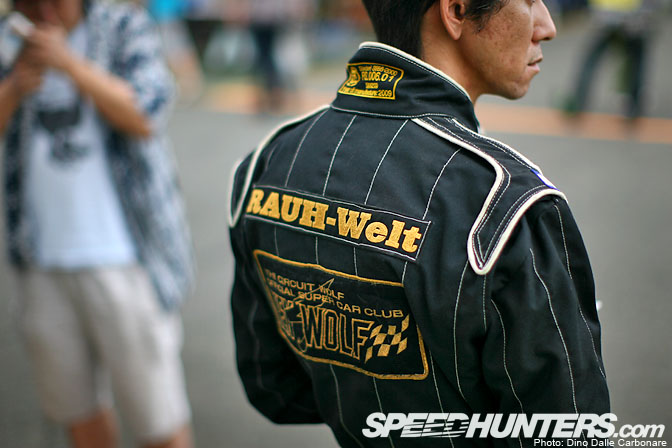 Now that is a cool race suit!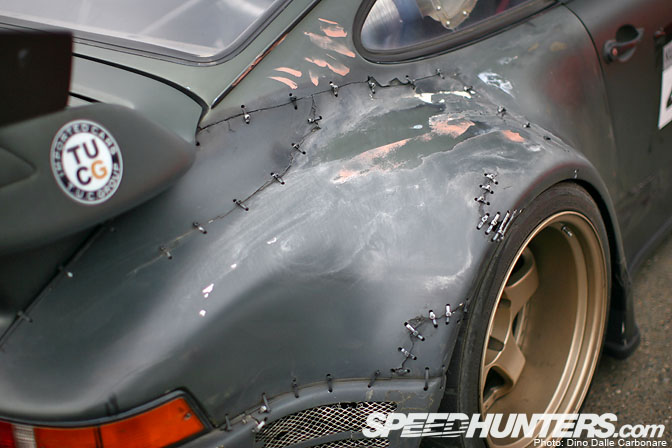 Nakai-san is the man that started the ziptie trend back in his Rough World days, and here is how this fine art can be applied even to the most complicated of problem areas!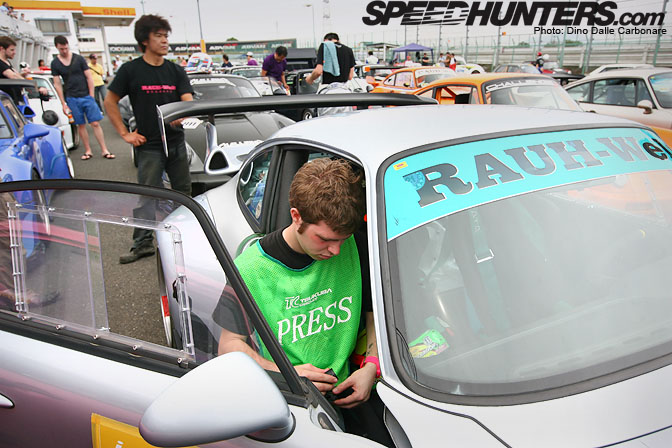 No matter how many times I cover RWB cars or events there is something that pictures alone just can't portray, the sound these machines make and just how badass they look driven in anger on track. So it's a very good thing that filmmaker Luke Huxham from Drift Colors came out to Tsukuba to film Nakai-san and his cars, and from the preview he's quickly put together, this is going to be an epic film. Stay tuned for more on this!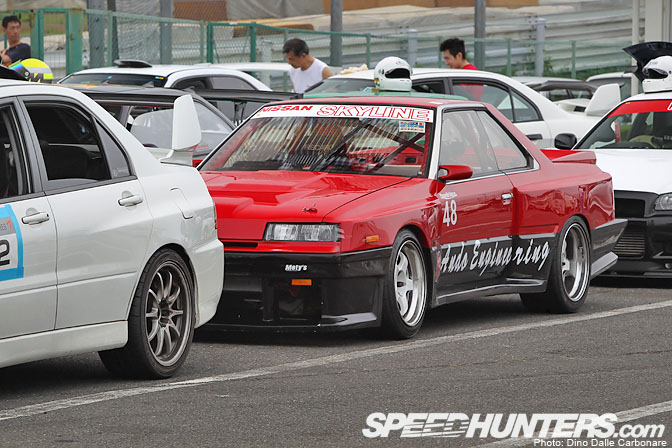 It's not easy to stand out at events like this, but this Ando Engineering widebody DR30 did a pretty good job of making itself noticed.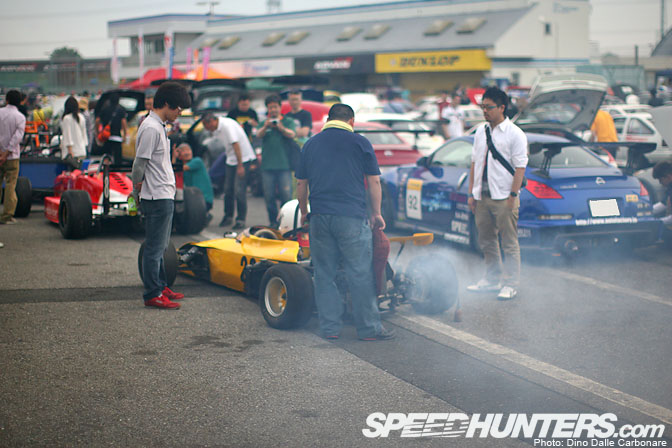 Ah, the smell of a 2-stroke cold-starting in the morning!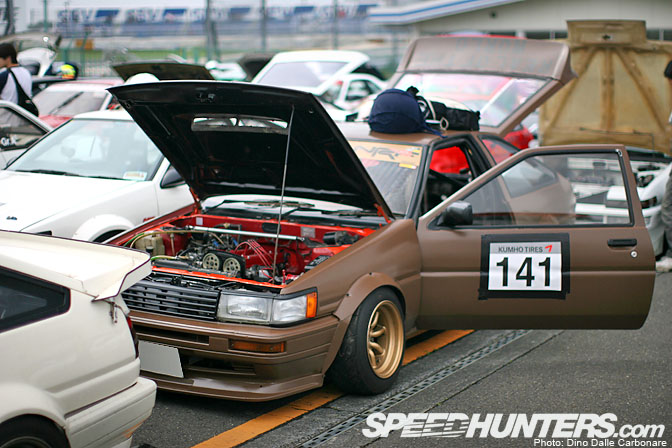 This is what Nojima of Nojireal and RWB was driving yesterday, a kind of replacement car after a slight incident left his own matte black ride damaged.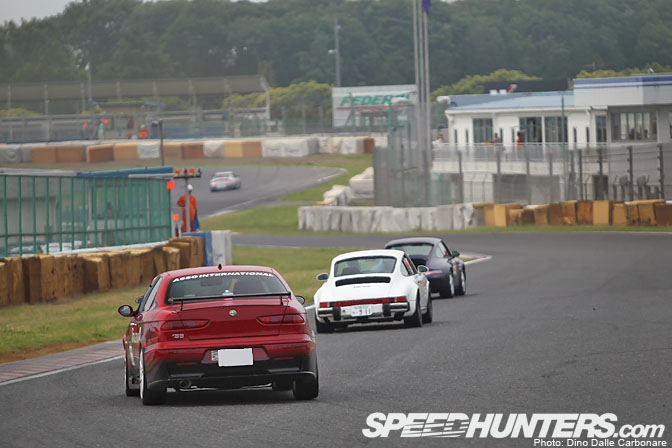 This street-tuned class mixed up lightly tuned Porsches with cars like this Alfa Romeo 156. Lots of thought has gone into devising the different classes in order to keep the competitions close.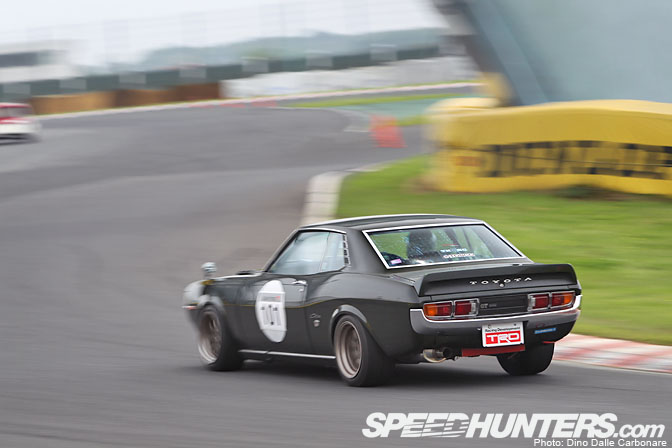 Although when the vintage car class went out I noticed a lot of blue flagging going on as Minis and Honda Zs were keeping up faster cars like the GTA's and this Celica.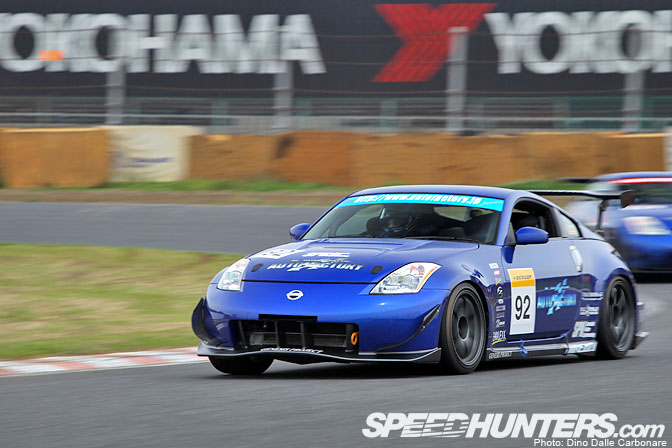 A new addition to this year's idlers Games was the Z Expert Trophy, with lots of close racing…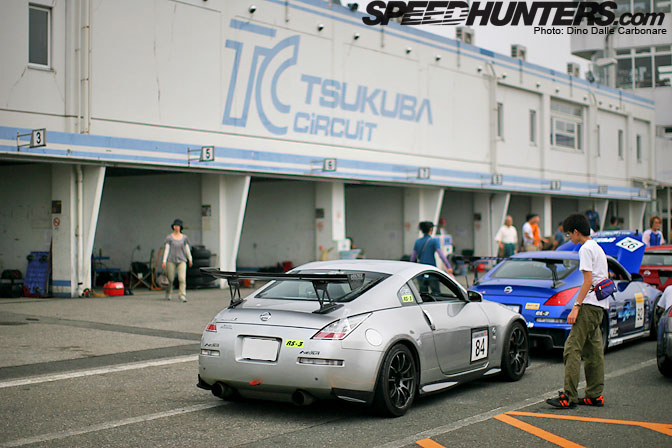 …and well prepped Z33s. The morning session was cut short however, as one car came in slightly too fast and ended up going straight into the barrier on the in-field hairpin.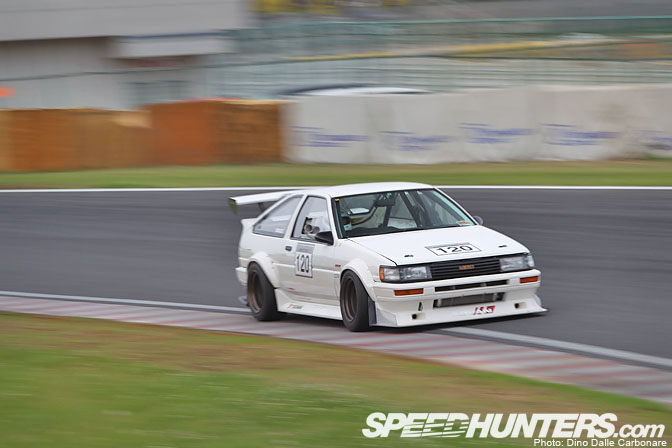 Despite the tropical-like humidity and unbearable heat the action continued throughout the day, each main class…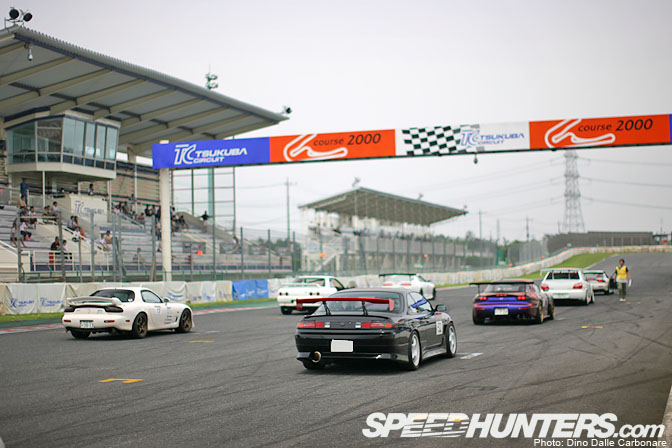 …having its own race with proper grid-start.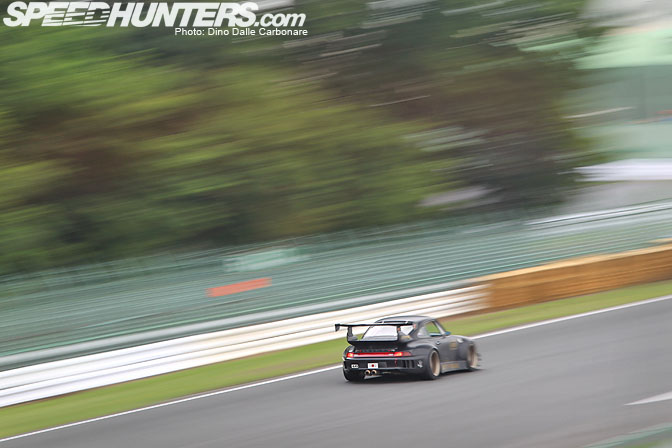 The highlight of the day is always the expert class where all the top RWB Porsches mix it up with a few other well-known time attack cars.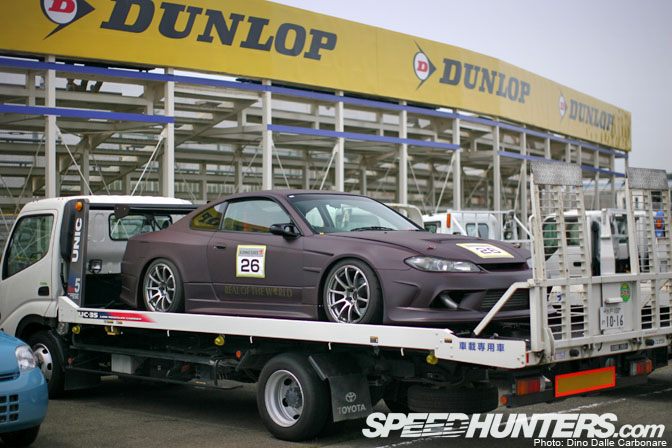 Too bad the RWB S15 "Real of the World" suffered engine problems and was forced to retire after only one session. It looked pretty cool with its new burgundy-ish matte black respray.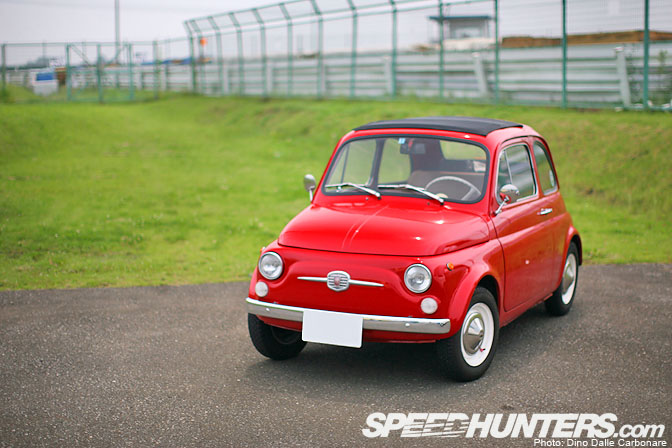 How cute is this little 500! This was parked next to my car in the B-Paddock looking extremely photogenic. Now here is a cool thought…wouldn't it be interesting to see one given the full RWB conversion! 
Lots more coming from the idlers Games!
-Dino Dalle Carbonare