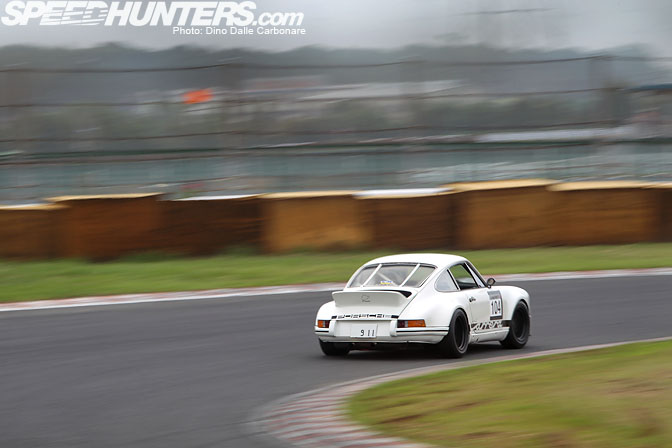 I haven't been covering the idlers Games for very long, but this is one event that over the last two years has quickly become one of my favorites. It's a similar, but altogether different look at the JDM time attack scene, with such a concoction of styles and variety of cars all thrown into a big melting pot.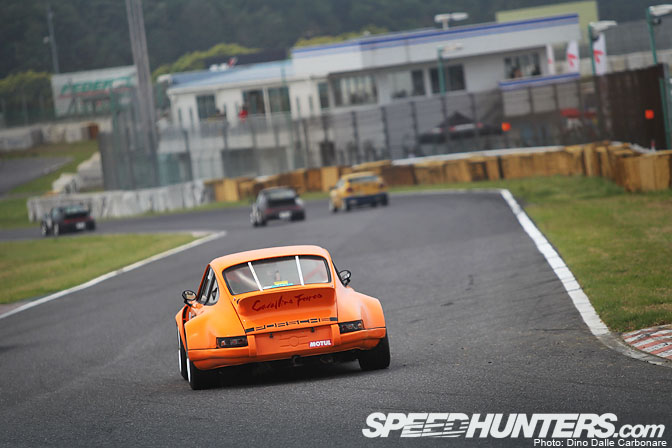 One thing I really love is the relentless evolution of trends, the way people and tuning shops continue to experiment, vary…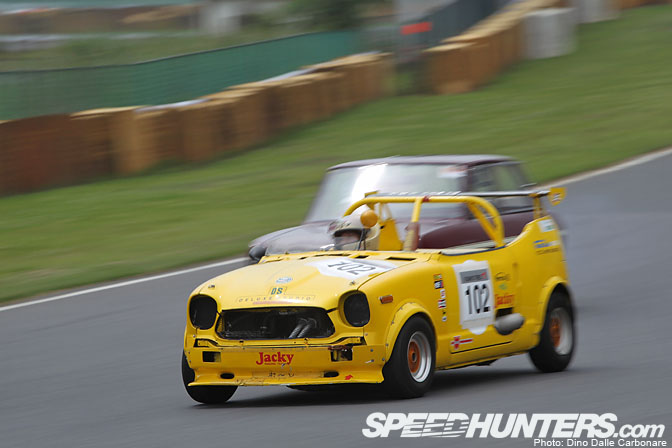 …or straight out take things to the extremes. This little Honda Z looks like it had a rather unfortunate encounter with a hacksaw, it might have lost its roof and windscreen but it has gained a Caterham-like racing roll bar and additional power from the highly tuned 2-cylinder motor. It's not how fast you are at the idlers, it's all about the effort you put in, and the owner/driver of this Honda got full points for showing the right sort of spirit!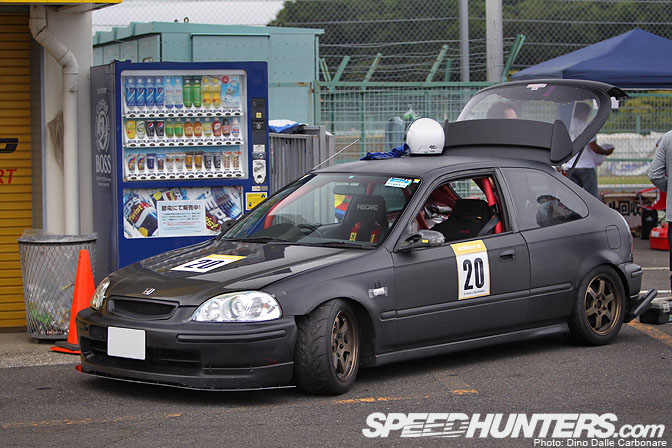 No, this isn't one of Naka's creations, but the whole satin black finish does work extremely well!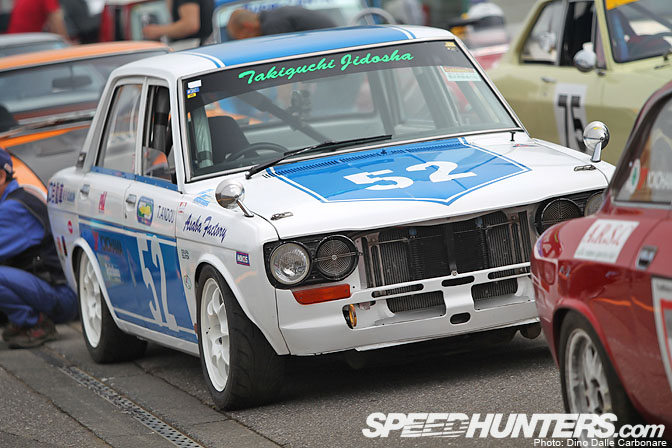 Stripped out, race-ready Datsun goodness in either 510 4-door sedan guise…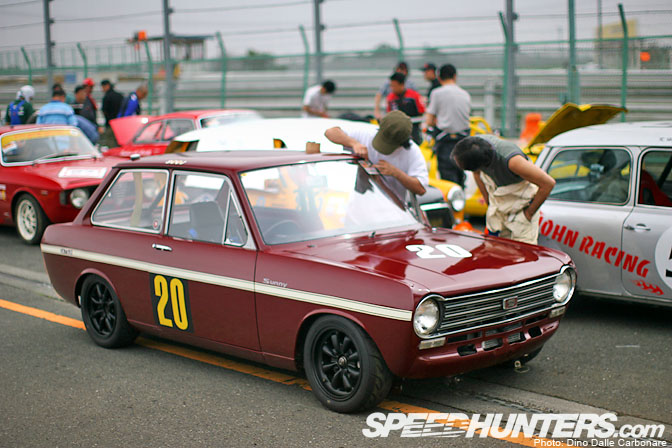 …or pocket-sized Sunny 1000.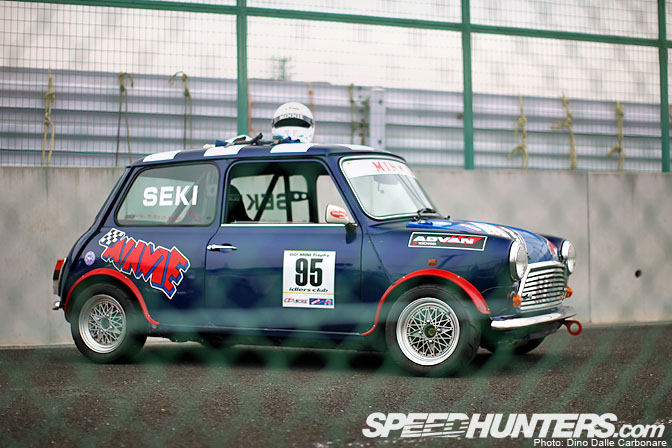 The Go! Mini class had a pretty good turnout as usual with two other more street-oriented classes organized as well.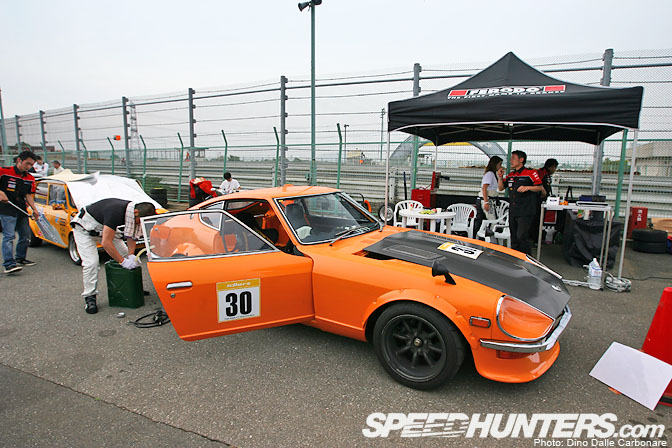 This S30 with its stroked 3.1L L28 was lapping in 1'06" flat, which is a very impressive time for a modern car, let alone one from 1978!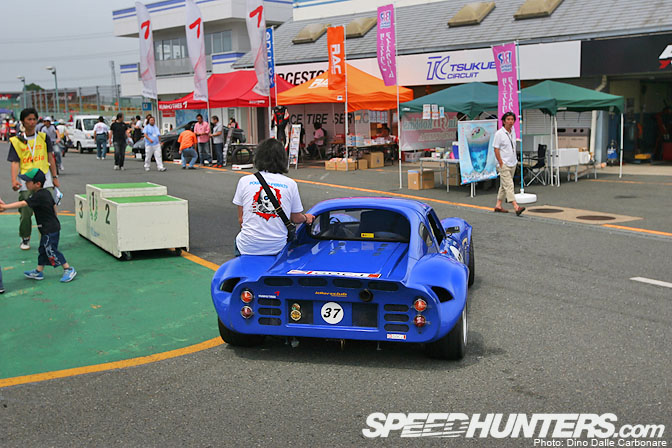 This tiny Ginetta managed a best of 1'05"311. I almost wanted to grab a ride by sitting on the other fender, the hot and humid weather sapping all my energies by lunchtime.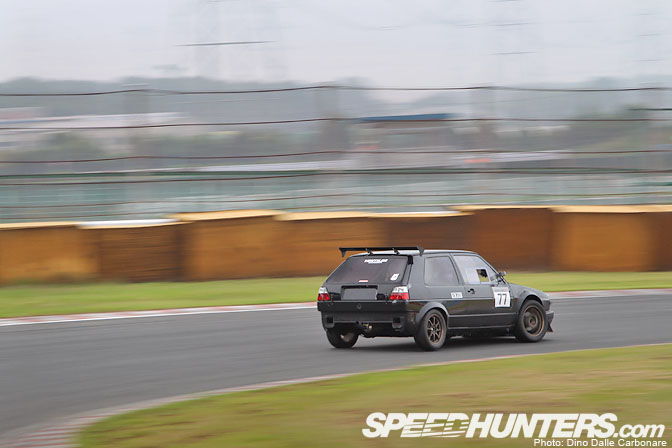 It was instantly obvious just how fast the number 77 Ventiler Golf was, overtaking slower Euro class cars on the outside of corners. Best lap for the lightweight and carbed VW was a 1'04"474!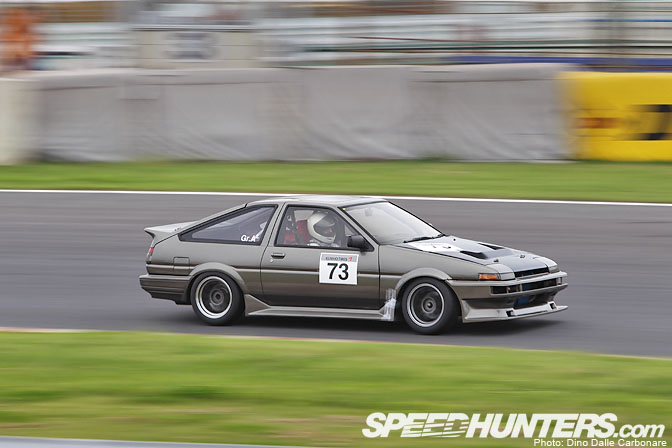 The AE86 class seems to be getting more and more popular and, I know I probably say this too often, it's so refreshing to see hachirokus gripping for a change. No drift-inflicted damage here…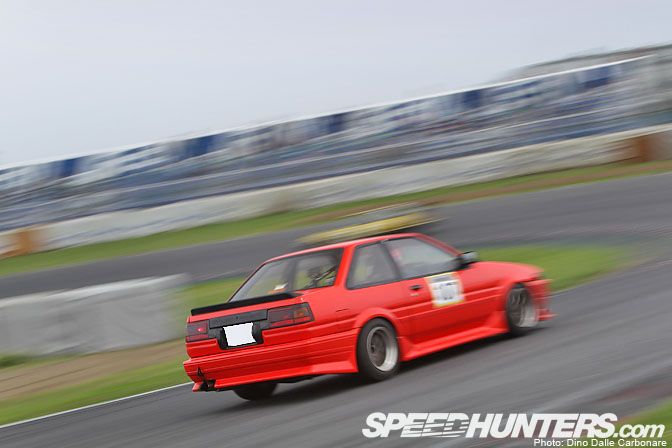 …all cars were in superb condition!
The most aggressive one of them all, the Crystal Body Yokohama Trueno in action.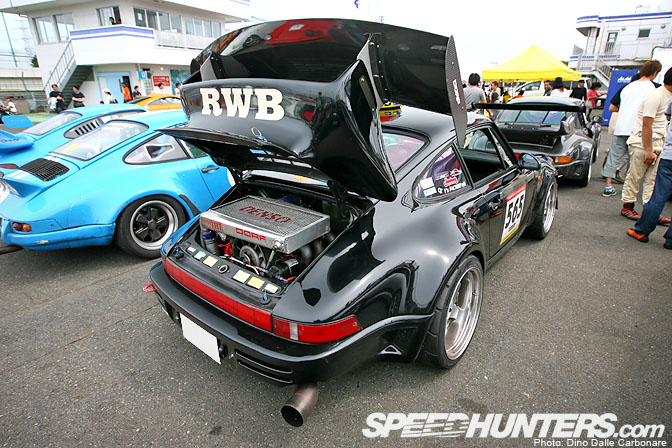 Air-cooled, turbocharged glory!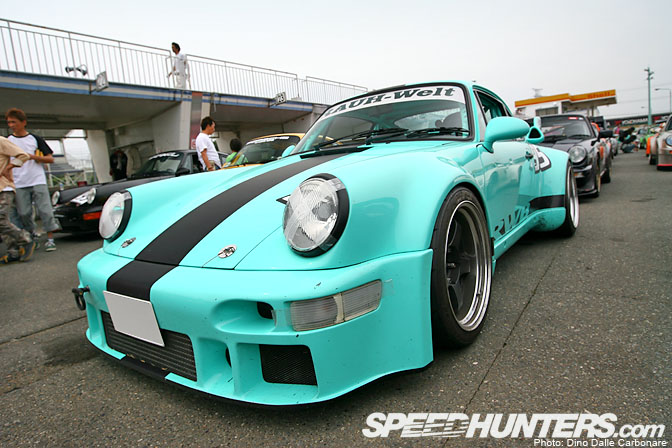 Every time I drop by Nakai-san's shop in Kashiwa it seems the man is inundated by an ever-accumulating mountain of work. His sleepless nights however, give way to cars like these…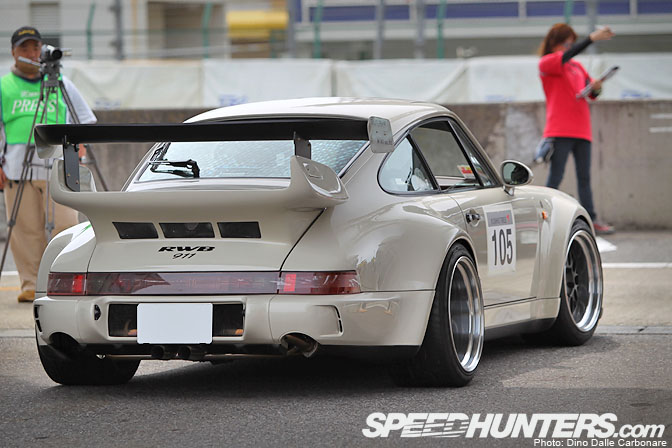 …and it's always fun to try and spot his newest creations. Roughness sometimes isn't part of the equation it seems, glossy spotless finishes are getting more and more popular.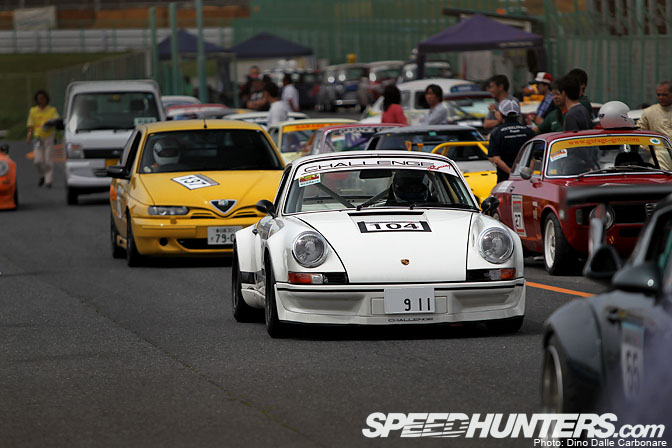 With so many classes present there is never a pause, it's action all throughout the day!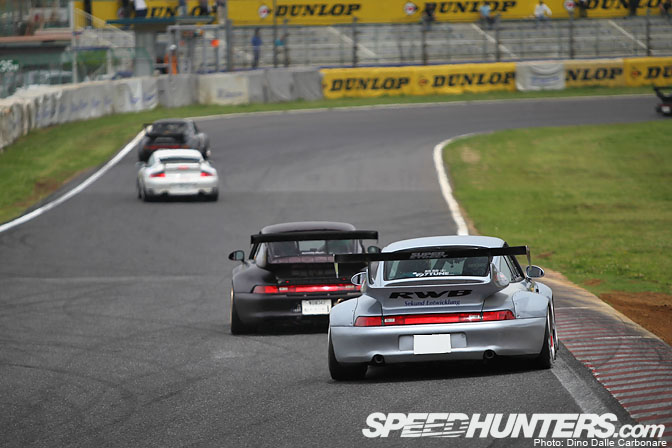 Morning qualifying runs…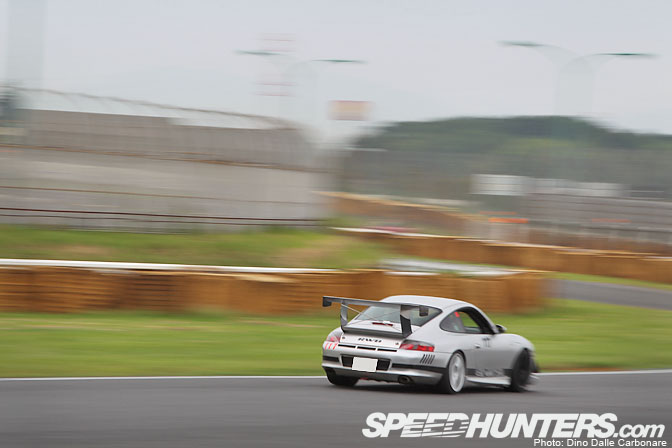 …where everyone had their chance to set a best time…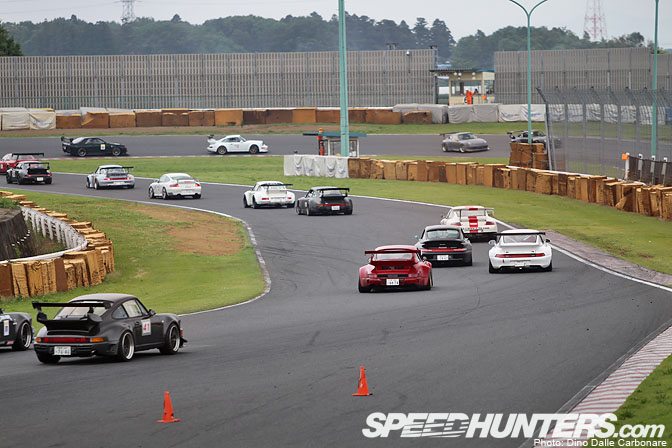 …gave way to class races later in the afternoon. Spot the lonely GT-R in the picture above!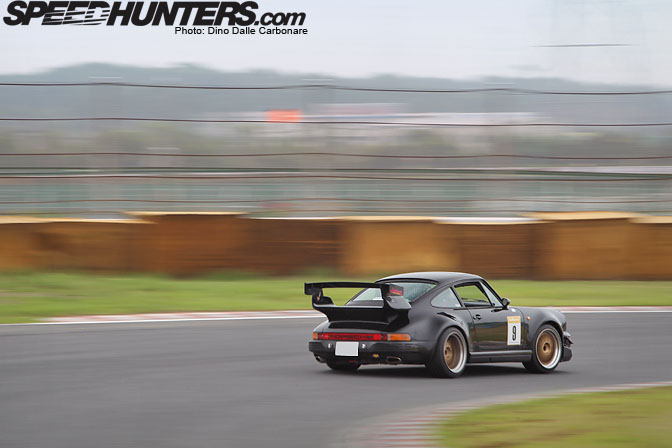 Tsukuba is such a compact track it's never a problem to shoot from lots of different spots, from the first corner…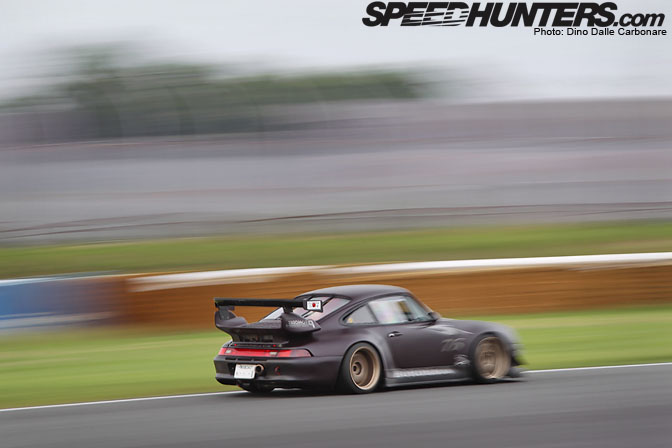 …to the mid-section after the Dunlop bridge…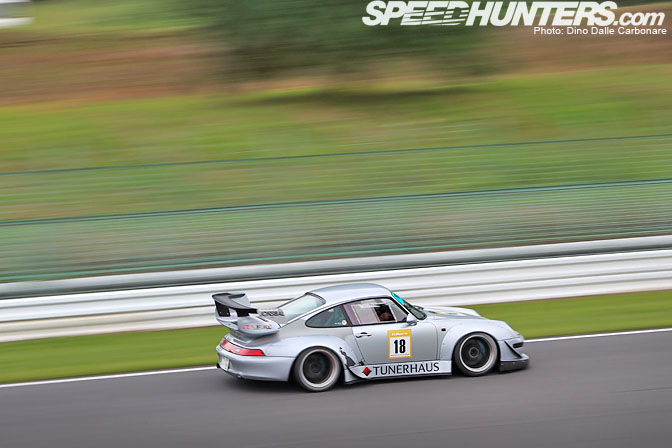 …and of course the fastest part of the track, the back straight where the faster cars reach speeds of over 130 mph.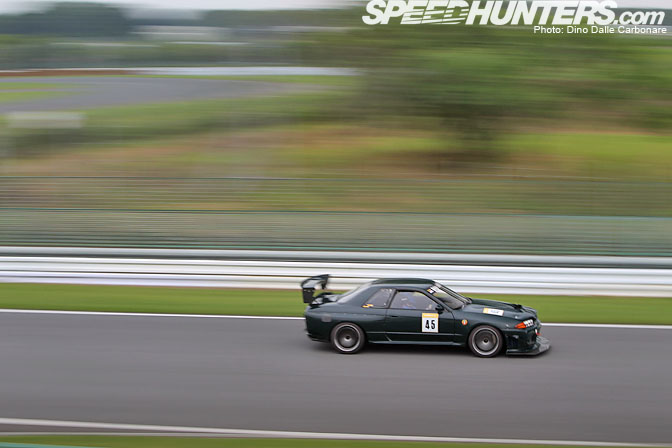 The Garage Kagotani BNR32 finished in second position in the Super Cup Class, behind the aqua-blue number 110 993 Turbo. The GT-R posted the fastest time, a 59"648, the 993 a slightly slower 59"961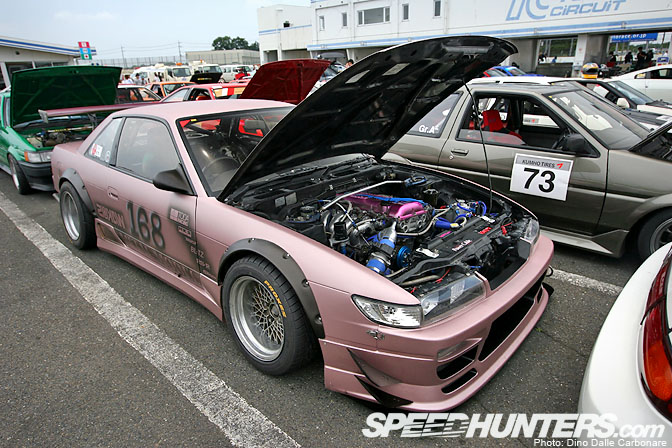 Behind the sea of hachis I came across this stunning S13 done up in true time attack fashion.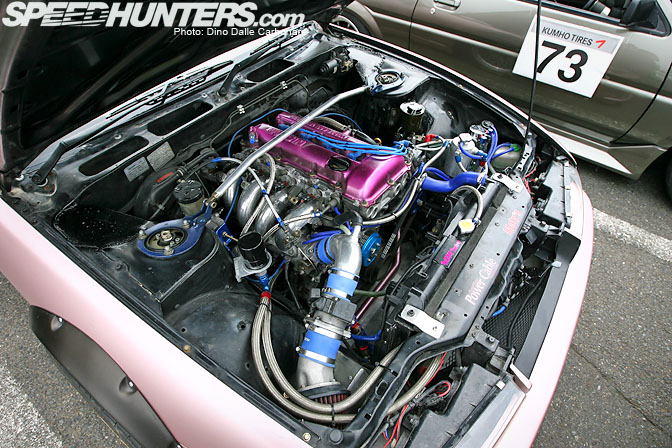 Respect to the owner/driver for running an SR20DE. When tuned properly this NA version of Nissan's most popular four-banger can make pretty good power.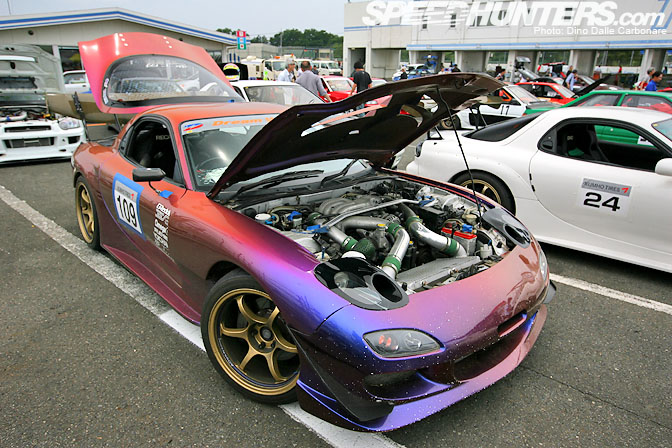 Paint-chipped front bumper. Kudos!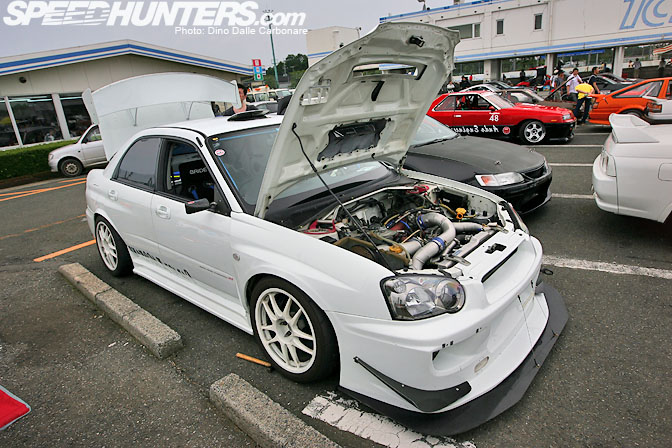 This Garage Kagotani built GDB finished the GT Fighters class in third place and on the day put down a best time of 1'01"845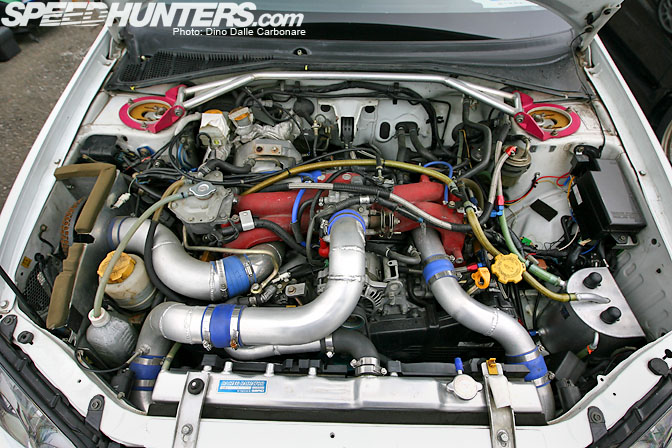 One look at the engine bay and you know it means business!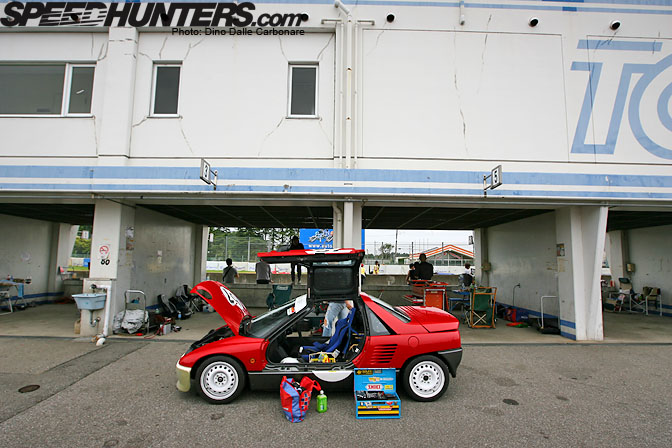 That's about all from the 2011 idlers Games in Tsukuba. I've selected a couple of desktops from the event so make sure you grab them in your desired resolution once I post them up tomorrow!
-Dino Dalle Carbonare