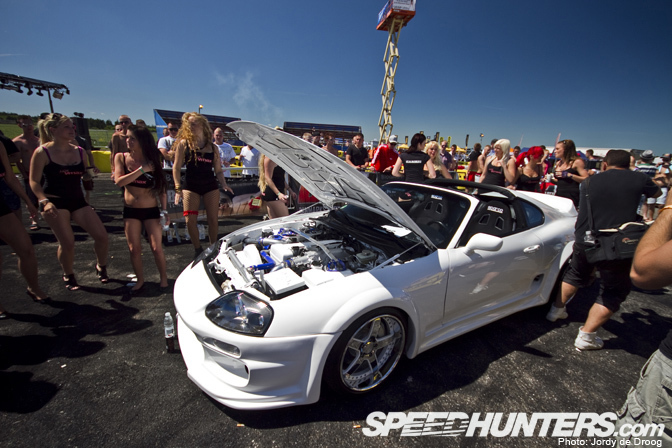 When I got a message through Facebook from somebody who I have met a few times before in the Dutch show scene saying he had some new material, I was curious. Then my mailbox got flooded with a bunch of pictures from a event in Denmark called DHB. After seeing all the photos I'm convinced that the guys in Denmark invented the word 'Hooning'.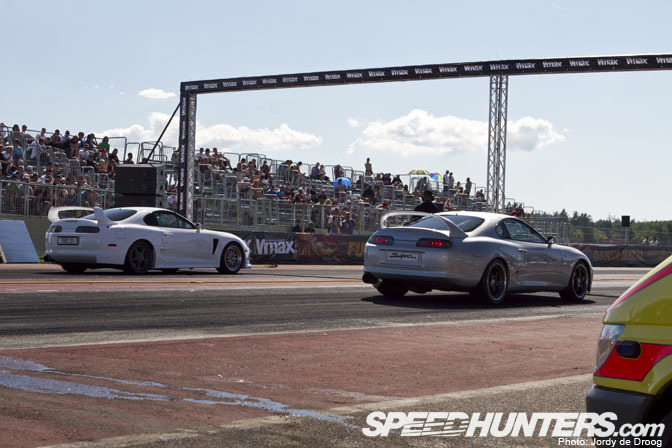 You could witness some high powered Toyotas doing a quarter mile run.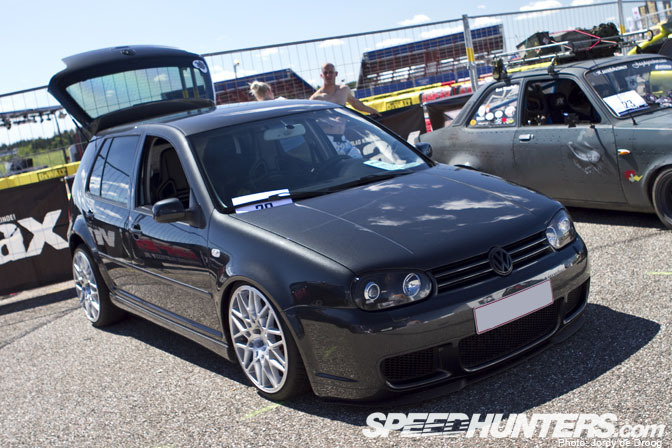 See some interesting show cars. Like this Golf equipped with an airbag system and Rotiform wheels.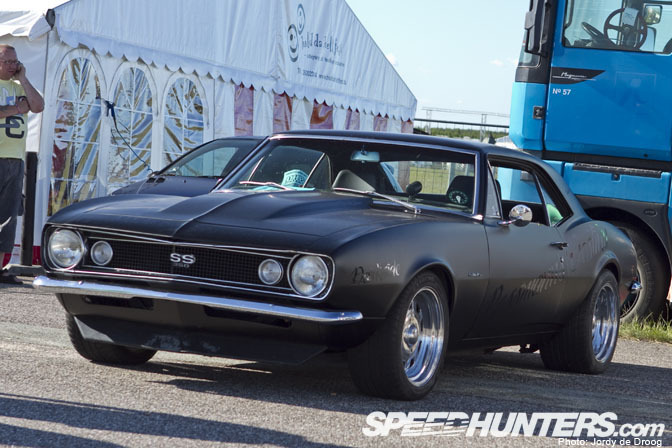 Or witness some old school American muscle with this Camaro SS.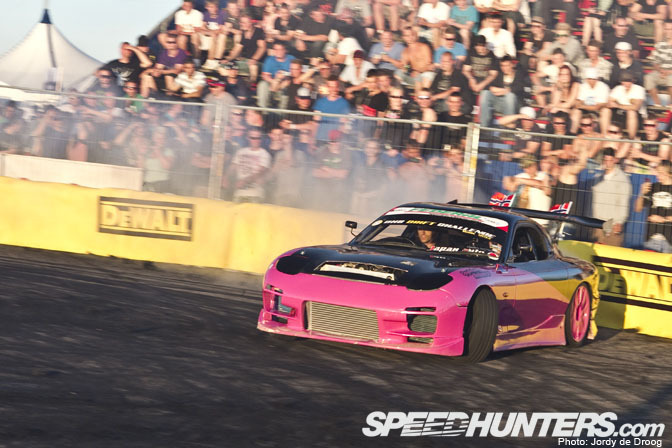 But I think that the majority of the people came to witness the drifting and burnout competitions.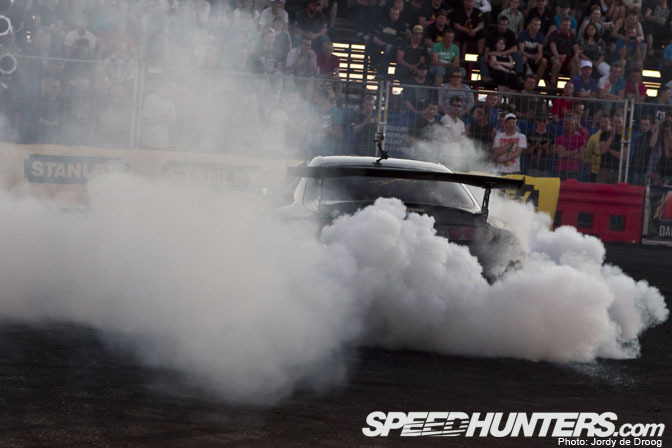 This Supra did his best to hide itself but Jordy, the photographer, was able to catch a glimpse of it.
When doing a burnout you have two choices 1 – Go all the way or 2 – Chicken out before it gets too hot. Judging by this picture this owner went with option number 1.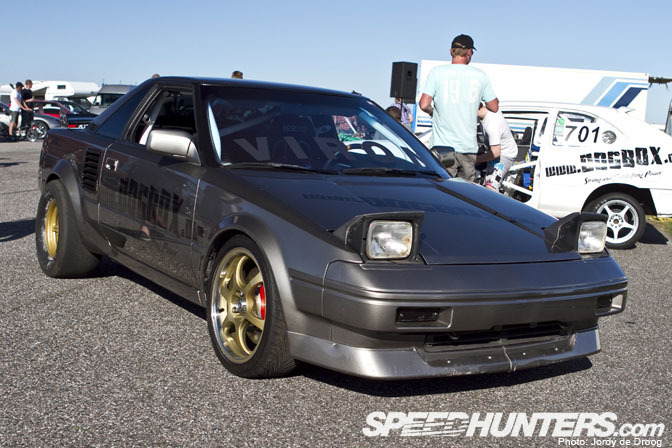 Never thought to see an MR2 on drag slicks.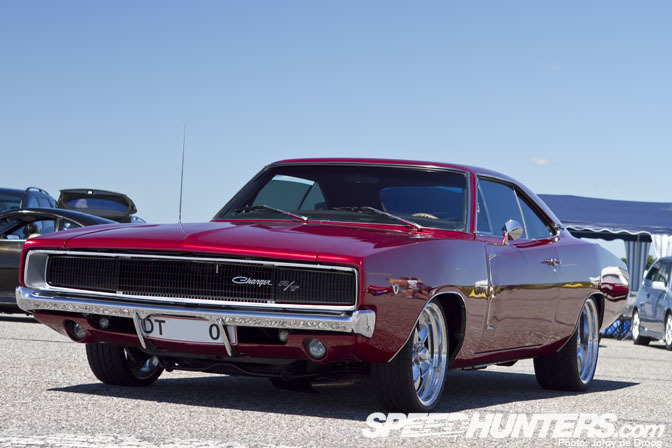 I have two favorite American cars. One of them is the Lincoln Continental as used in 'Entourage' and the other one is this Dodge Charger.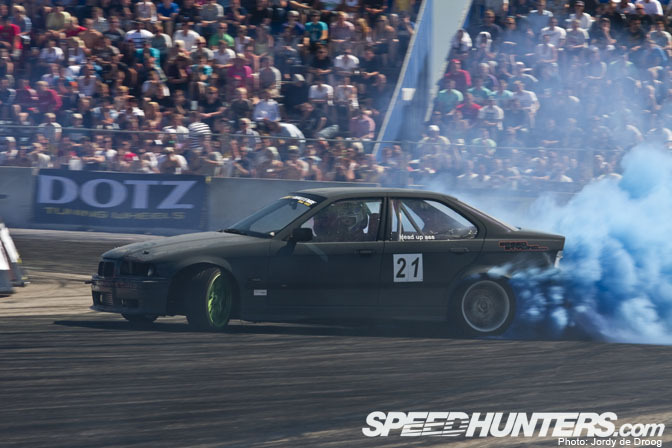 Would be cool to see some of these blue smoking tires at a Formula D event.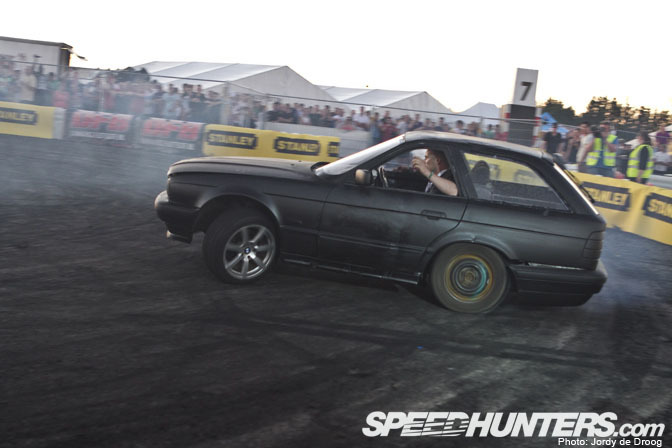 I have seen some crazy cars at the recent Wörthersee event but this one takes the cake.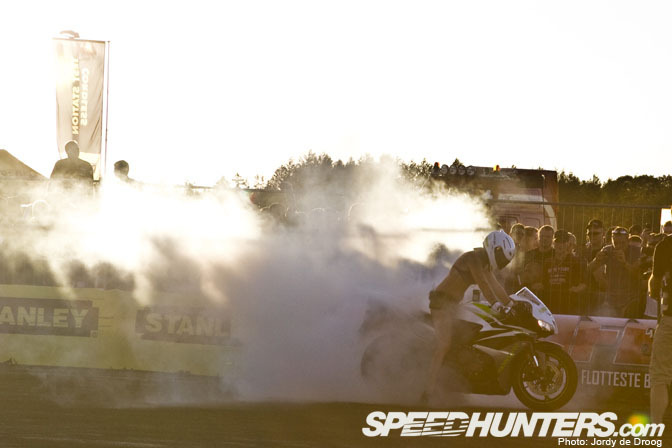 Not only cars can do great burnouts but motorcycles are just as capable. And yes that is a women in a bikini on that bike.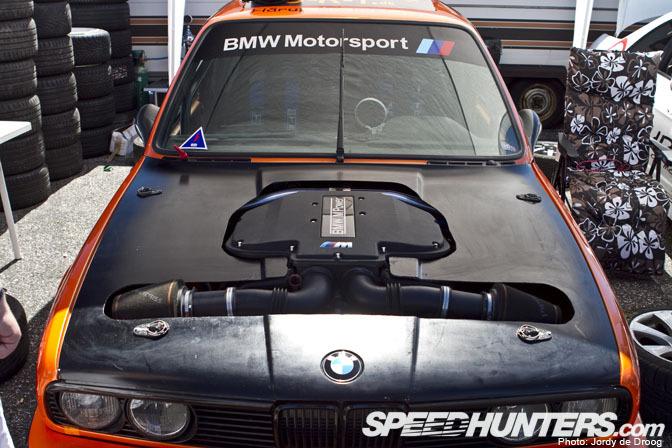 A BMW E30 with a slightly bigger engine than there is room.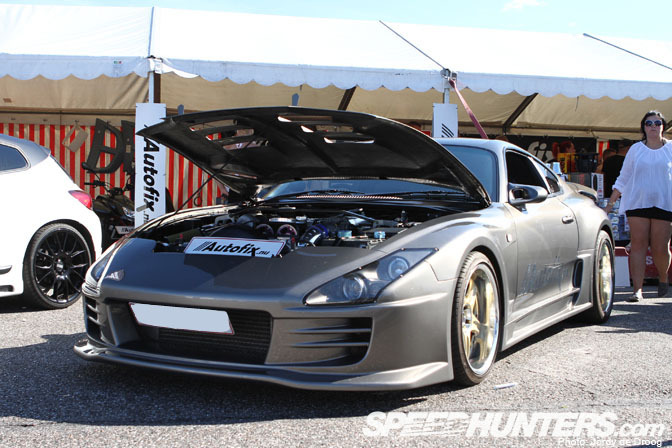 I think this is one of a few Top Secret 'Final Evolution' bodykits outside Japan.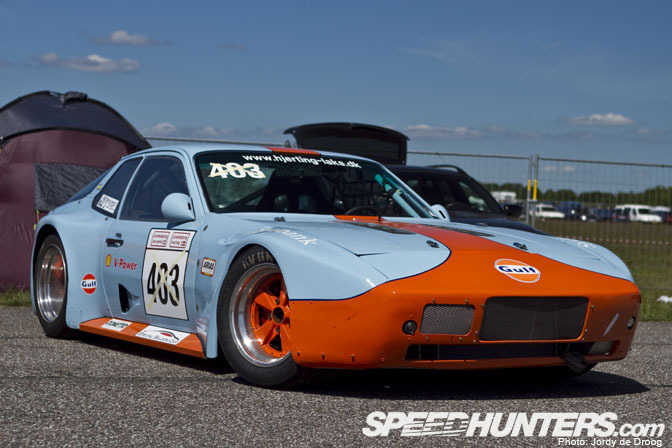 This crazy looking Porsche 944 looks more like a kit car than a genuine 944.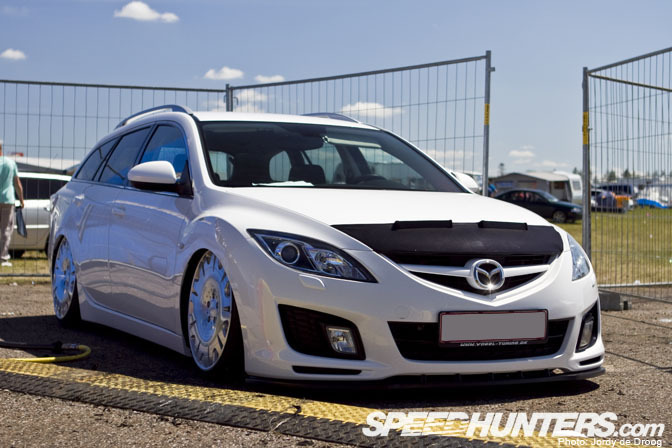 This looks pretty impressive minus the hoodbra.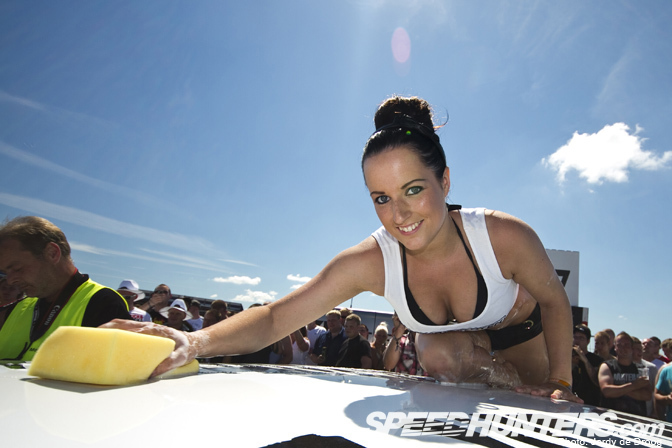 A carwash never looked better.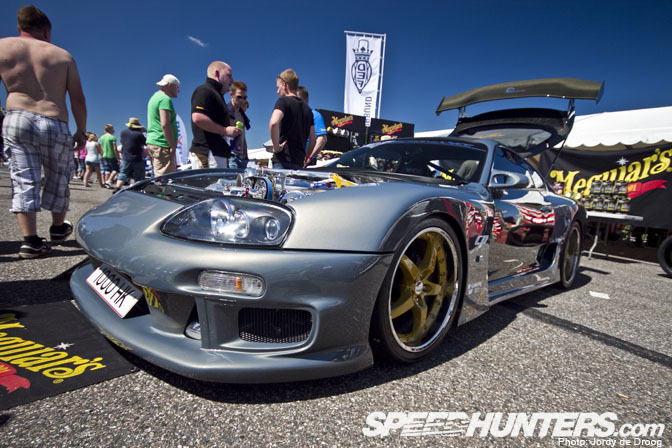 According to the license plate this car was pushing 1000bhp thanks to a massive turbo mounted on the 2JZ.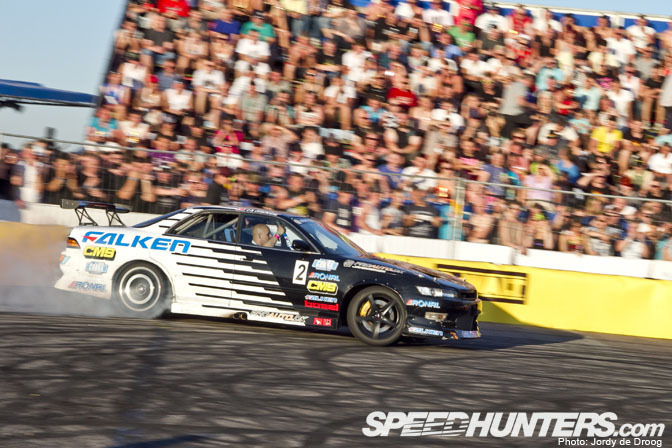 The black and white livery really works instead of the green and teal color scheme we are used to.
In the end it is all about having fun in your car.
-Jeroen Willemsen
Thanks to Jordy de Droog for providing the photos