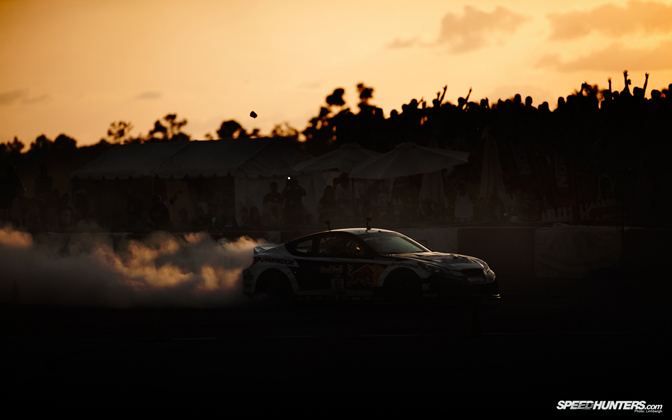 Magic hour is a term photographers and videographers use to talk about the time, either in the early morning or late afternoon, where the sun sits at just the right level above the horizon and produces a soft even light on anything it shines on. No matter what level your photography, be it hobbyist or pro, photos taken during that time always turn out to be almost-perfect. On the FD calendar, there are only a select few rounds where they compete in this magical time that light capturists love (and drivers hate): Atlanta, Las Vegas, Seattle, and Irwindale. Just added to that roster is now Florida's Palm Beach.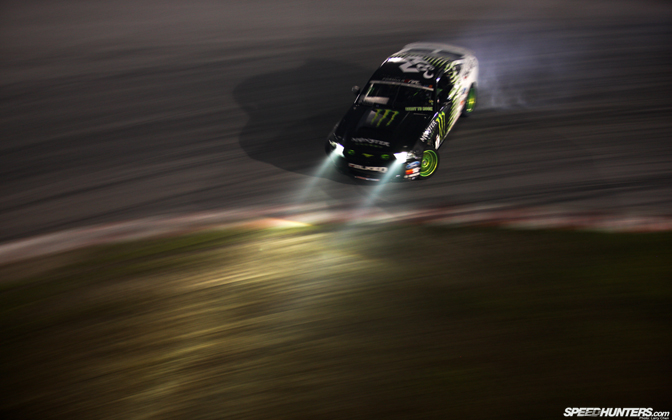 The Palm Beach International Raceway FD track was host to an extremely fast turn 1. The amount of backwards entries going on all weekend was equal to that of Atlanta.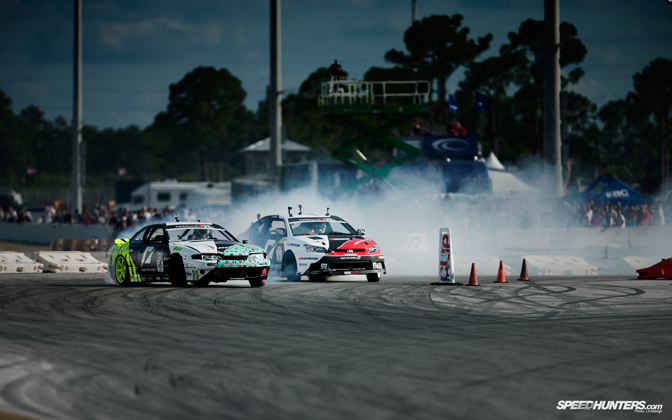 One of the most intense and close battles of the Top 32 was the battle between the two Team Need for Speed drivers. The both of them never let up.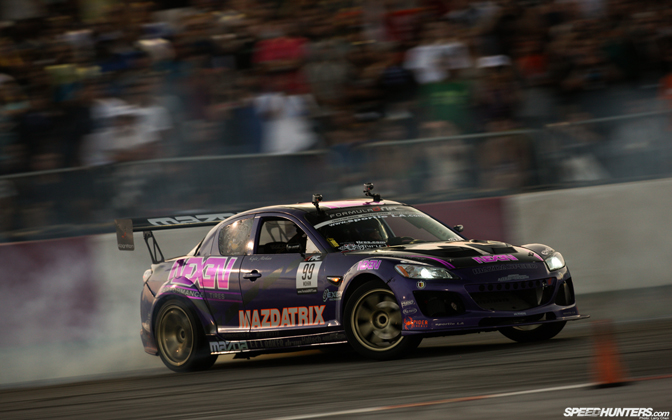 So head on over to the desktop section and download away!
-Linhbergh