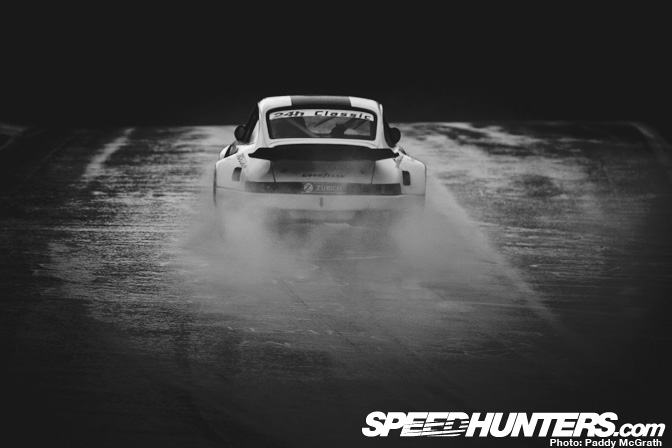 The rain is still hitting us hard here at the Nurburgring, making the already difficult course even worse. The cars and drivers who are taking part in the Classic race this weekend have just wrapped up their qualifying session a few minutes ago.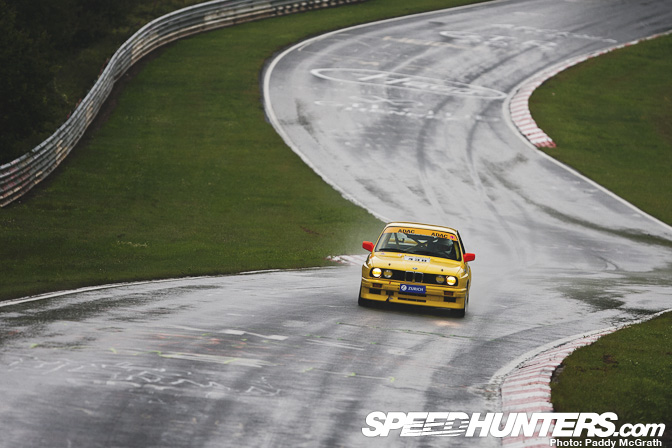 I read (somewhere) that one of you asked us to try and accurately portray just how extreme the Nordschleife is. Pictured above is the run down towards the infamous jump at Pflanzgarten.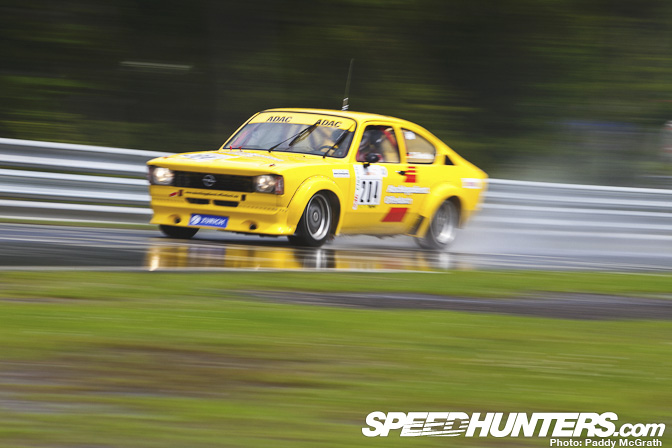 While this is the run out of it. It's my first time at this part of the track and I have been really awe struck by just how steep some of the elevation changes are.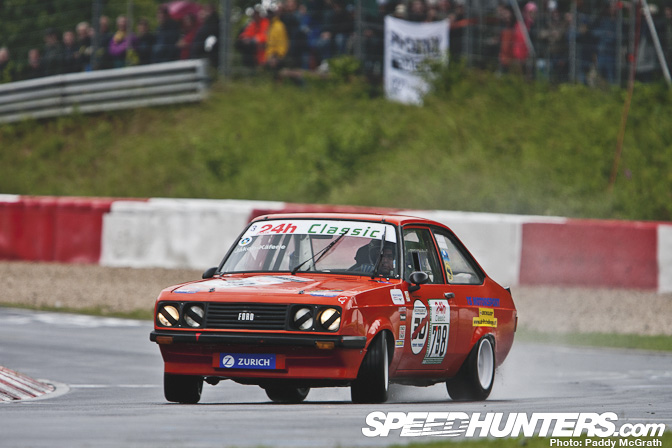 Uphill and extremely wet conditions equalled only one possible outcome. All of the above are available as desktops in the usual array of resolutions. It's time for me to gather my things and head out and catch the first practice session for the 24HR race.
-
Paddy McGrath