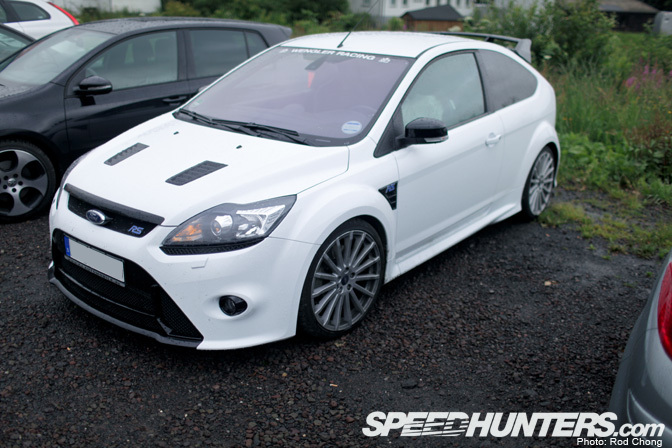 It's time for our second "Cutting Room Floor" post. As with last month, there were plenty of images that couldn't fit into our respective posts for one reason or another. You'll find images here that come from a soaked Nurburgring in Germany, from Tsukuba Circuit in Japan, from the heights of Pike's Peak in Colorado, from sun-drenched Southern California – and everywhere in between.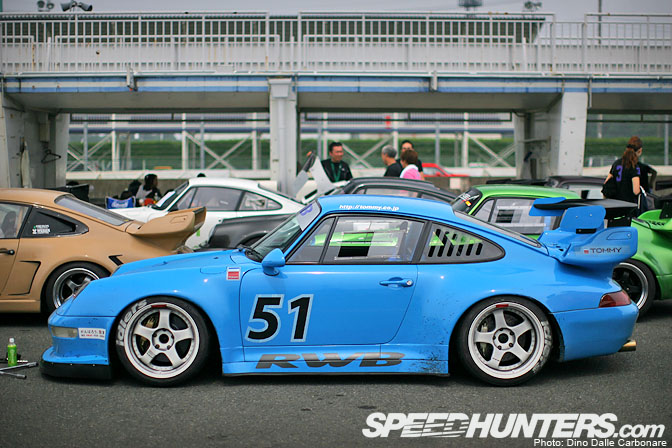 So let's enjoy these "scraps" left from a month of Speedhunting. Starting with RWB's "Tommy" 993 in the paddock at Tsukuba.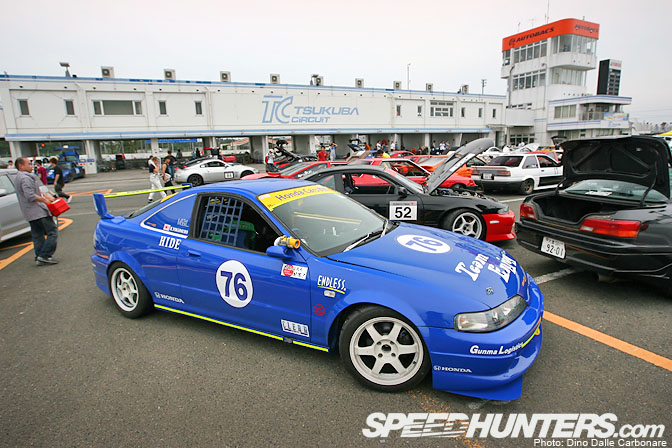 Also seen at the June Idlers event, this DC2 Integra race car.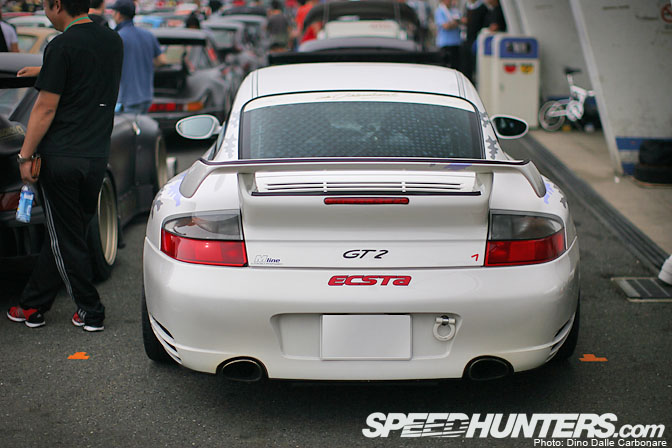 A GT2 awaits its track time.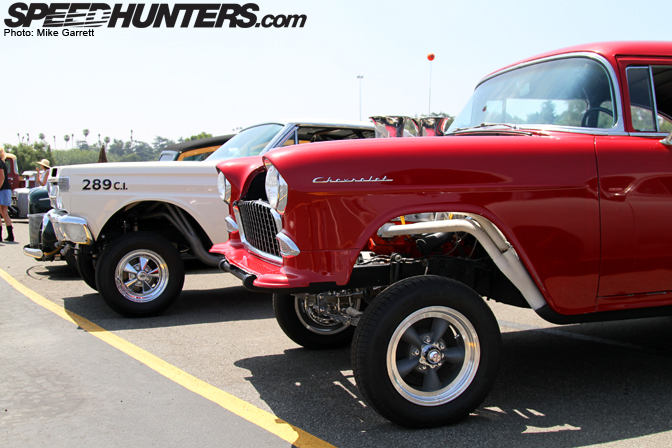 A couple scenes from the LA Roadster Show in Pomona, where the straight-axle look is as popular as ever.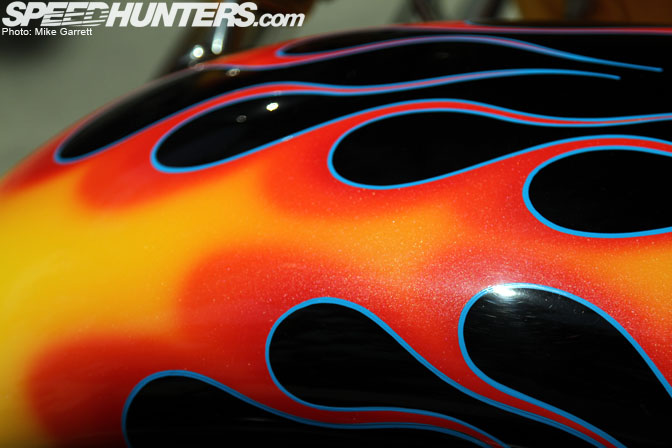 What would Hot Rods be without flames?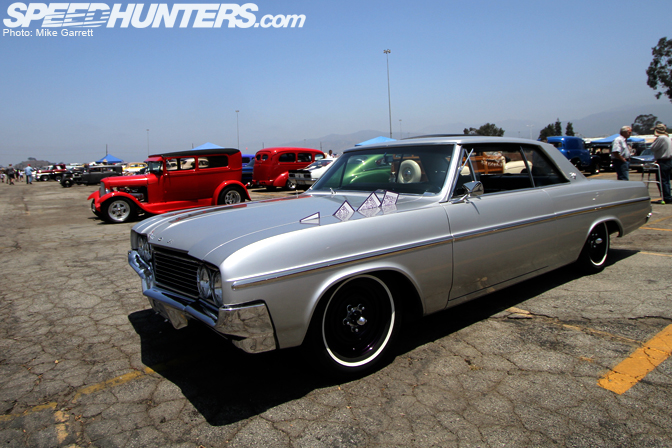 A very mild looking Buick sitting on steelies.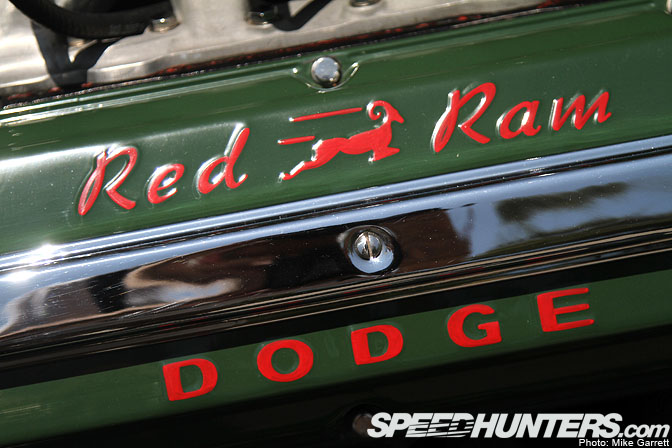 Fear the Red Ram.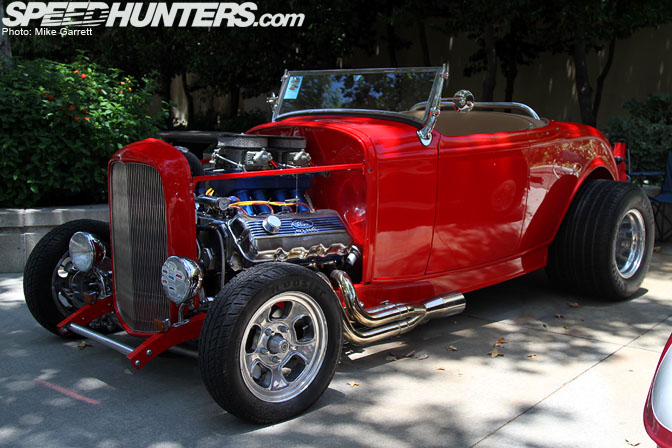 This Roadster is packed to the brim with Ford 427 power.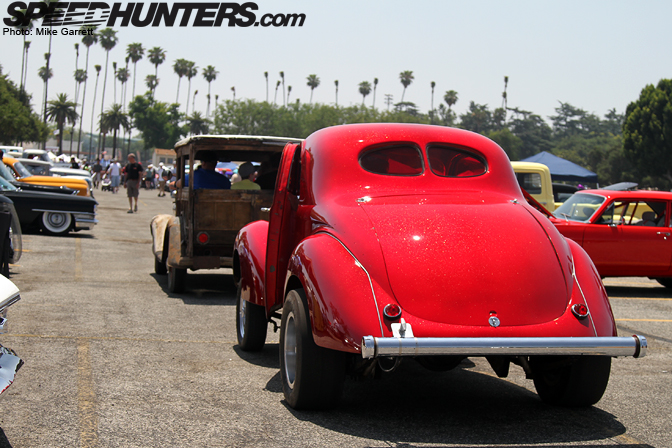 Another afternoon in Southern California…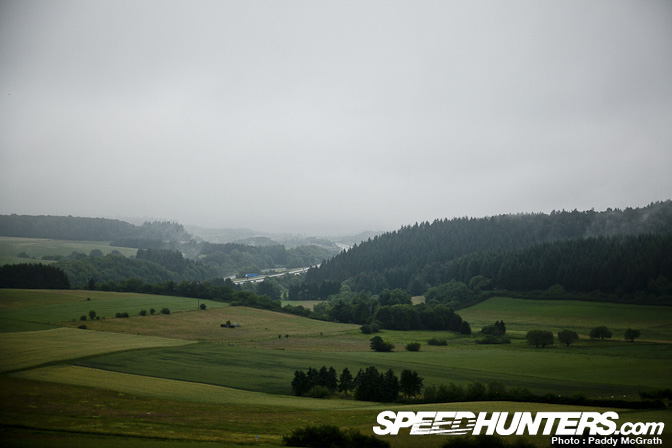 A glimpse at the "amazing" weather the guys saw at the Nurburgring six of the seven days they were there.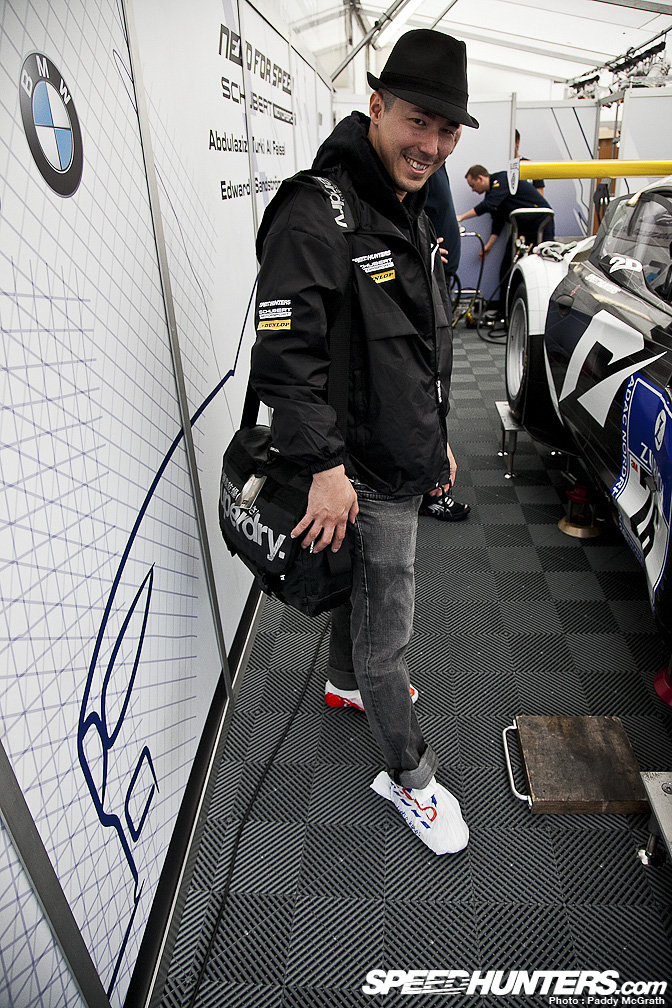 How Herr Chong has evolved from ArtPants to grocery bag shoes. It's the next hipster thing.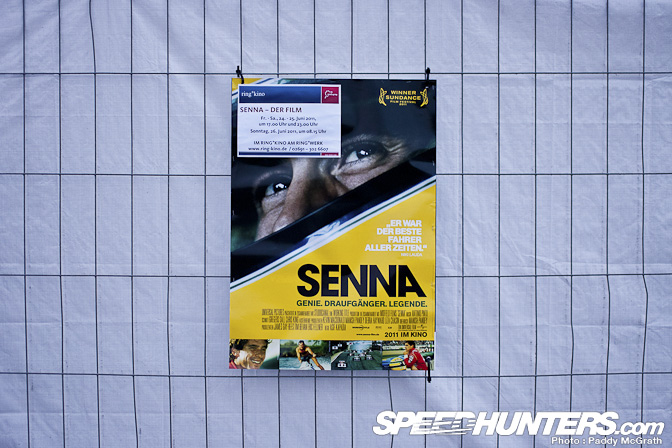 Has anyone not the seen the Senna film yet? No matter what your tastes in cars and motorsport are. Watch it. That's all we can say.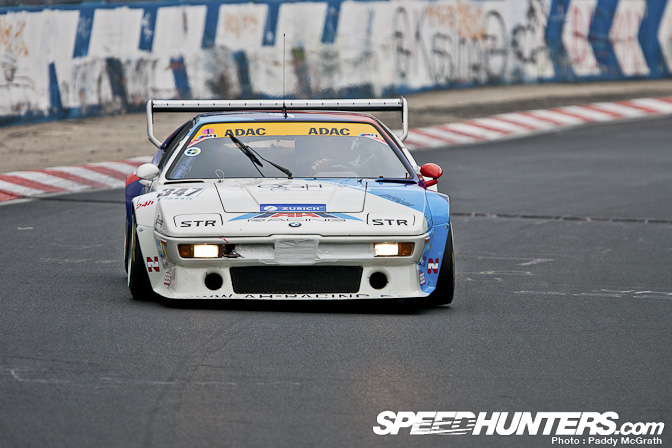 The M1 Pro Car and the noise it made tearing through Adenauer Forest.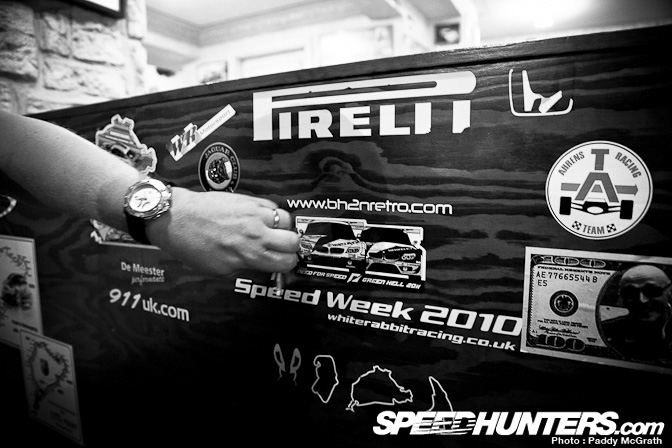 Andy Blackmore & Paddy leave their mark on the infamous Pistenklausen restaurant in Nurburg.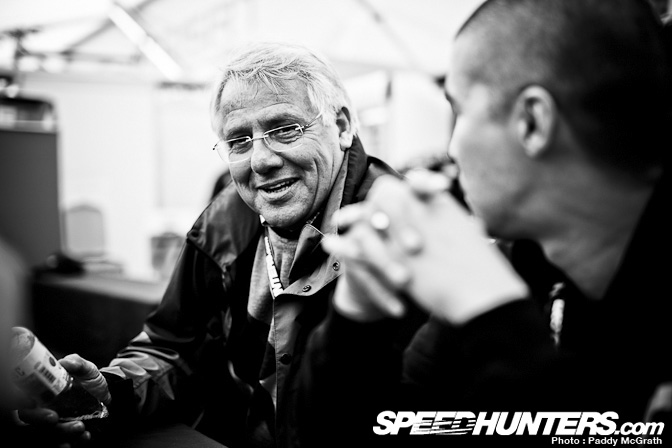 Mr. Tom Milner.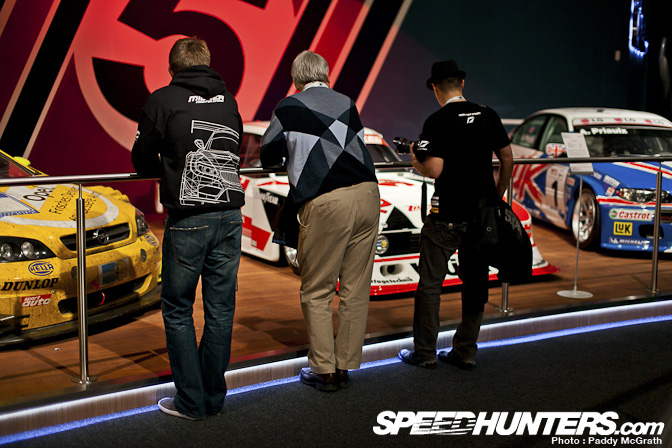 The guys admire the machinery at RingWerk.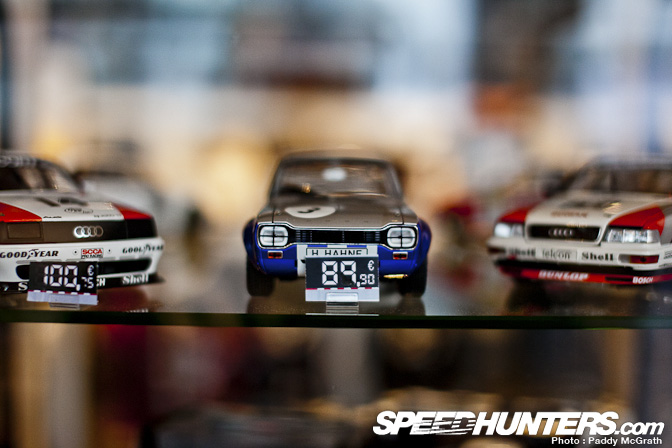 Diecast heaven.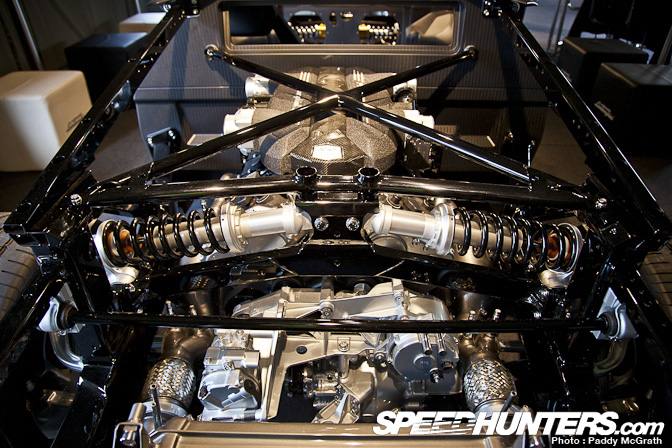 Naked Aventador at Silverstone.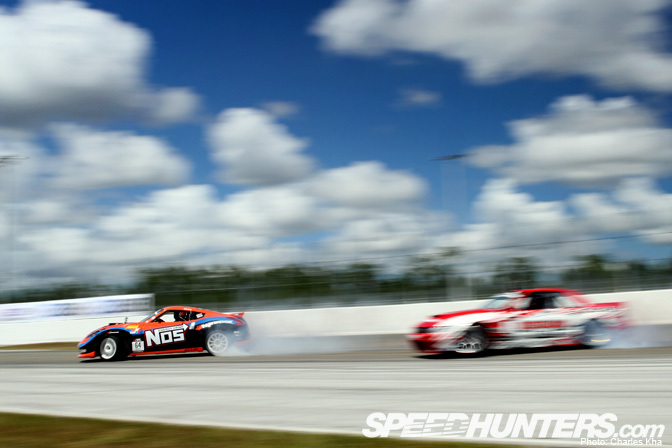 Charles Kha captured plenty during his trip to Florida for Formula Drift. Here we see Chris Forsberg throwing it into Turn 1 ahead of Dai
Yoshihara. In the battles, Turn 1 knocked out both of the drivers.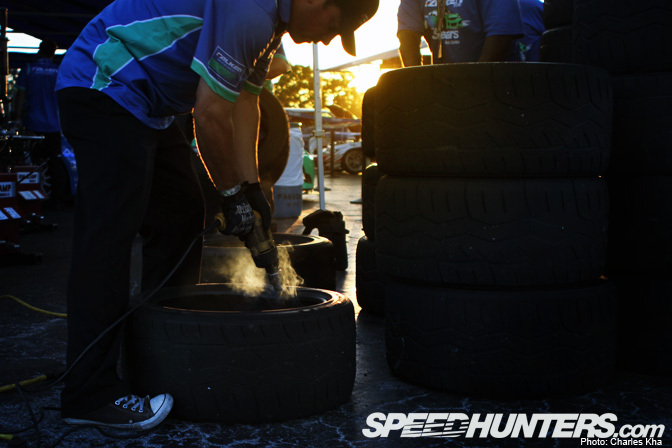 Here, the Falken team drill out their spent tires before
giving them away as souvenirs to the spectators.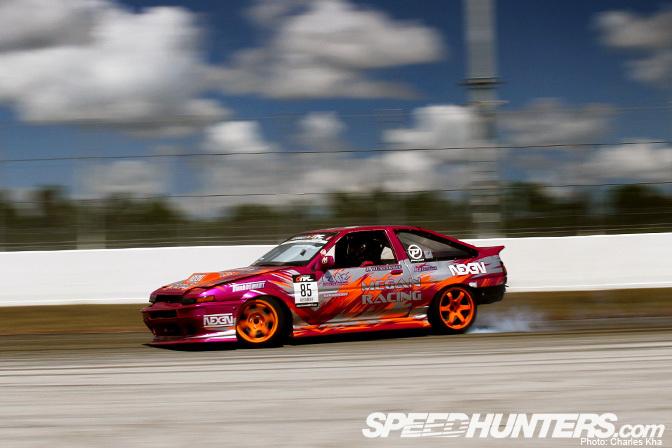 John Russakoff grabbing some e-brake in his Honda-powered
Hachi.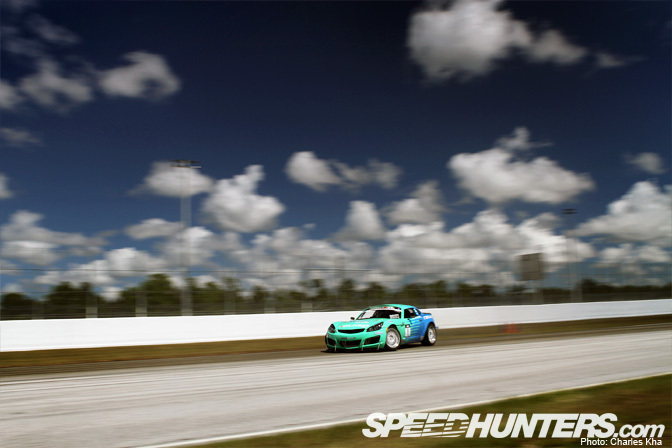 Spectacular skies made for the perfect backdrop, but one thing the photos fail to capture is just how
hot it was in Florida.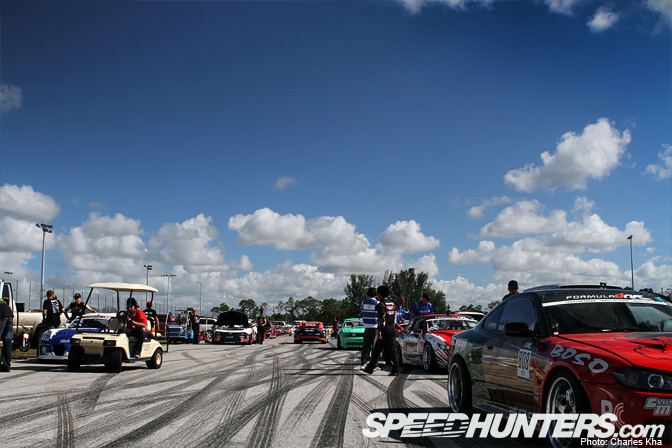 The hot zone behind the start line. It's here that the
teams set up makeshift areas to perform quick tire changes between runs.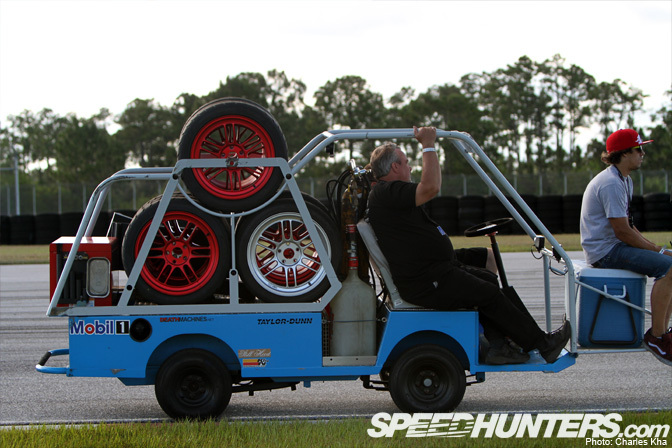 Gardella Racing's cart has everything they need. Fuel,
spare tires, tools and of course a cooler!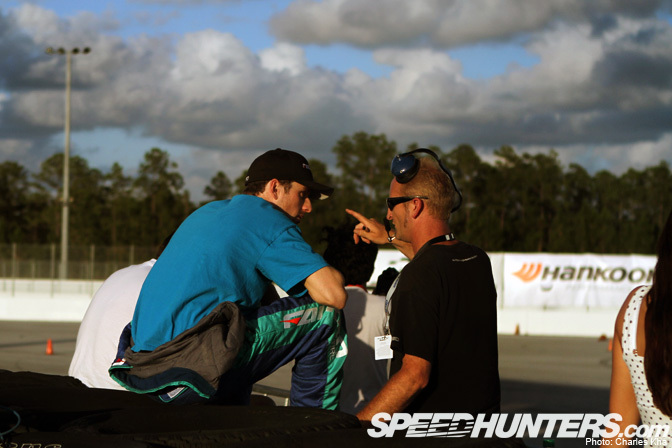 Dmac locked in discussions with the ASD crew during
practice.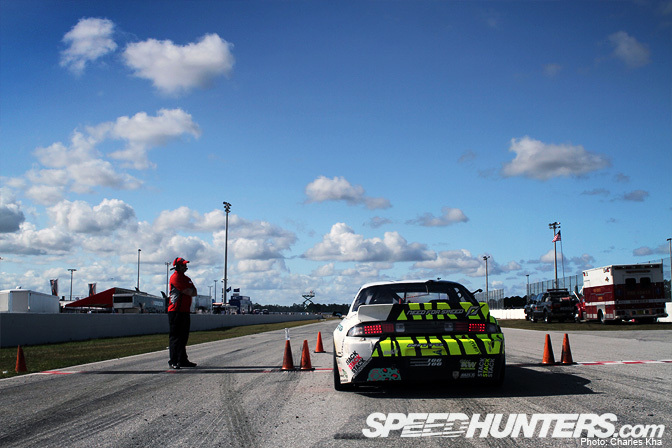 Matt Powers didn't have a good qualifying session. But
he came good in the battles.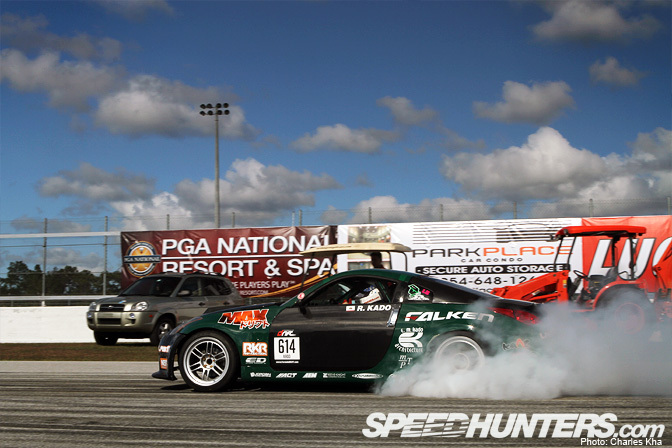 We've said it before and we'll say it again,
Kado has been very impressive this year…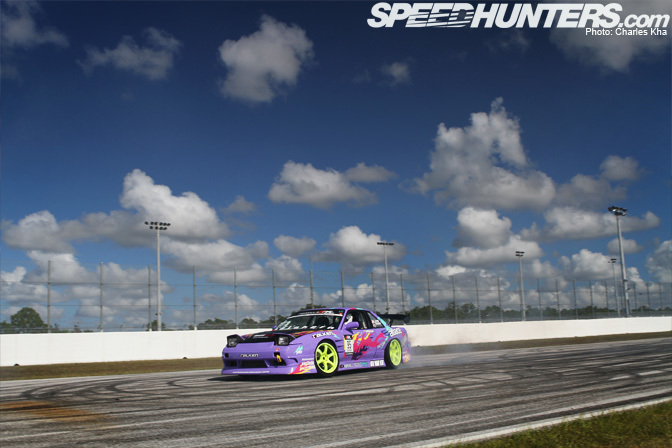 …along with Walker Wilkerson.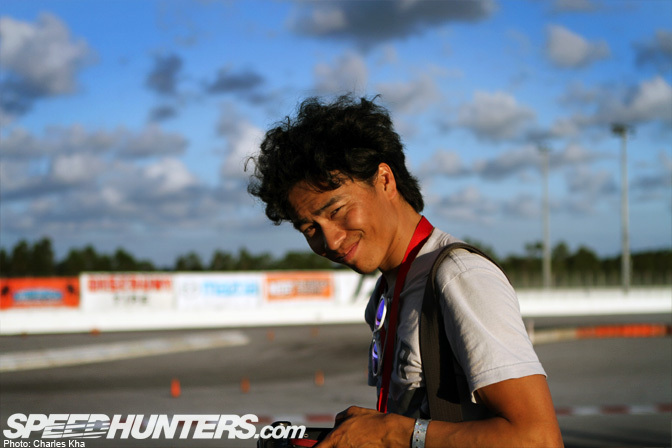 It doesn't matter if it's stifling hot or
pouring down with rain, Larry Chen always has a smile on his face.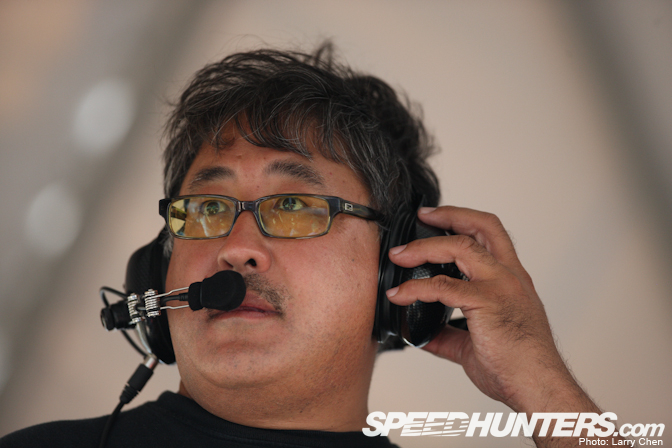 Mike Kojima observing Dai's run from the spotters'
vantage point.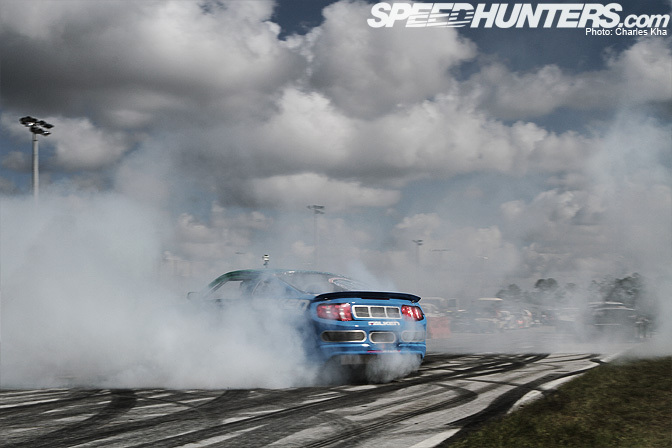 Event winner JTP puts new clouds in the sky.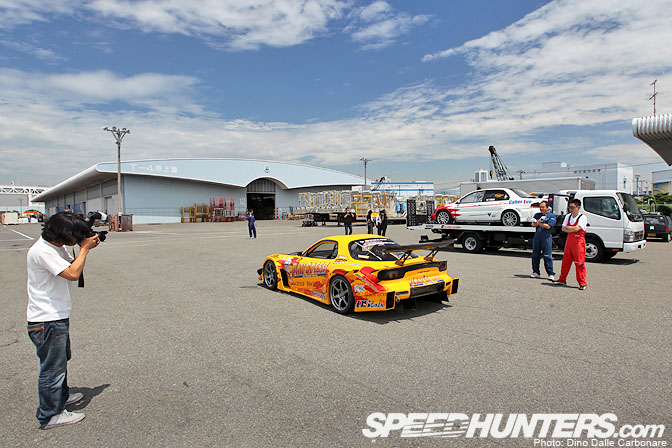 Meanwhile on the docks in Japan, Dino spots a photographer from Option Magazine grabbing some shots of the Pan Speed FD before it heads to Australia.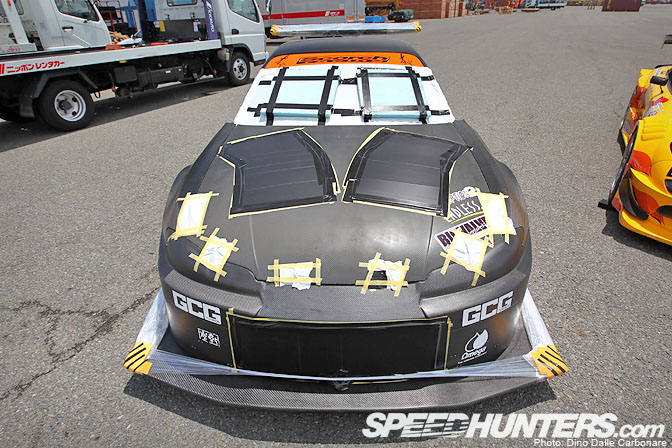 The Scorch S15 looks ready for its long boat ride.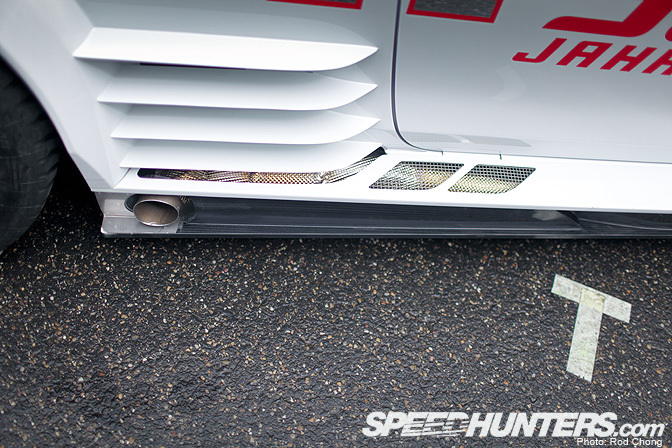 Rod spotted plenty of interesting things during the this year's Nurburgring 24 Hours. Interesting detail on the Golf GT24 exhaust system. Check the horizontal slats that feature on the wide body.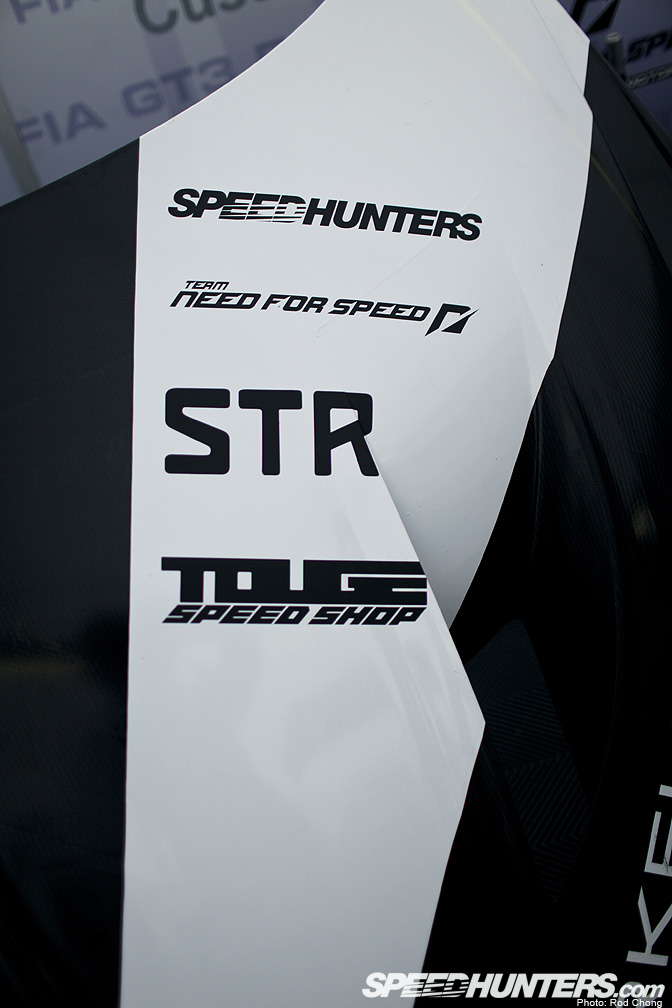 Speedhunters and friends logos on the hood-bonnet of our BMW Z4 GT3.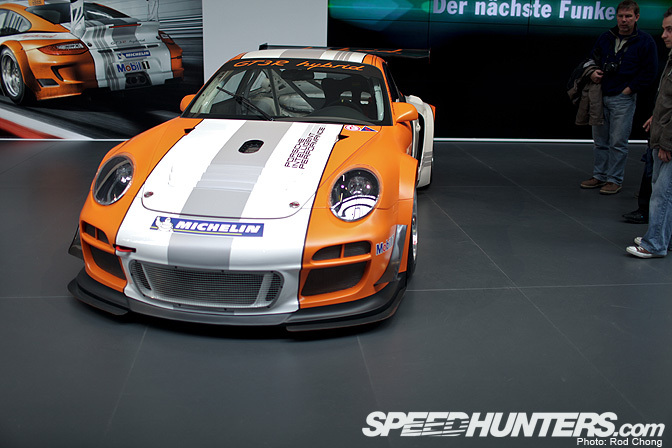 Last year's Porsche Hybrid race car. Now a display item.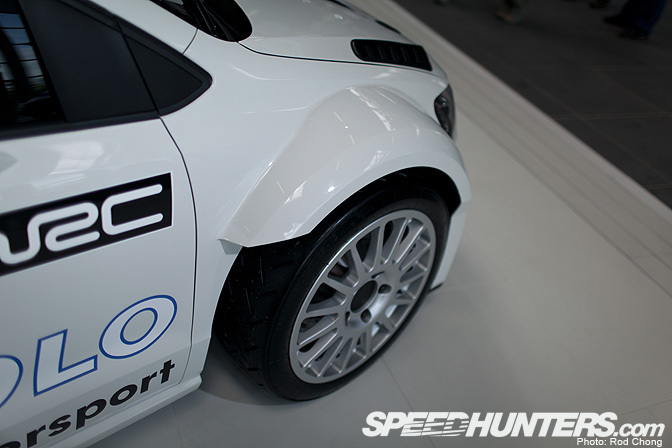 The VW Polo WRC mockup model.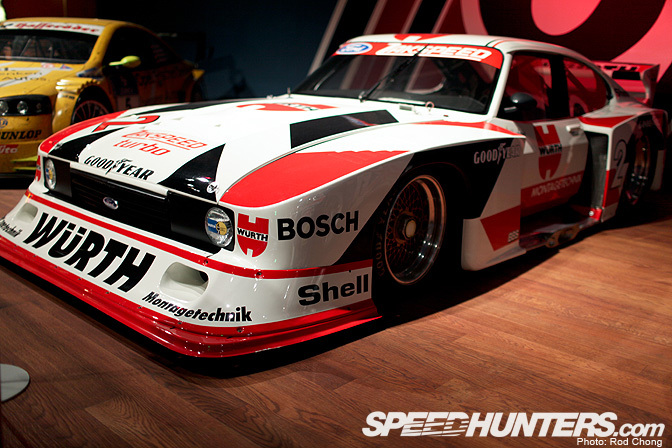 Rod says that Klaus Ludwig's DRM Championship winning Zakspeed Capri is one of his favorite race cars of all time. Can't disagree there.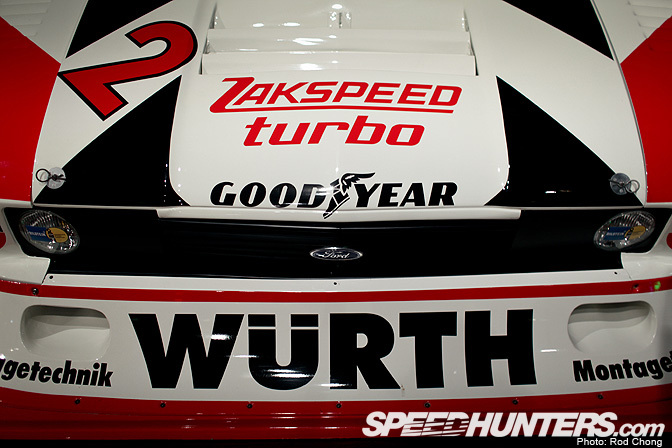 How awesome would it have been to see this car blast around the 'Ring back in the day?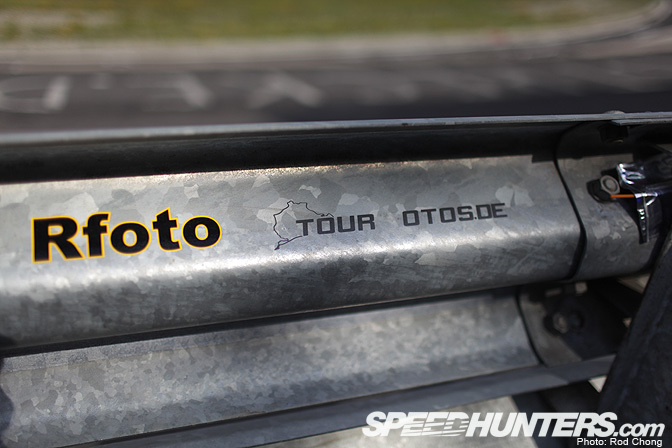 Stickers on the backside of the Armco that surrounds the Karussell. Regrettably Rod didn't have any Speedhunters stickers with him at the
time…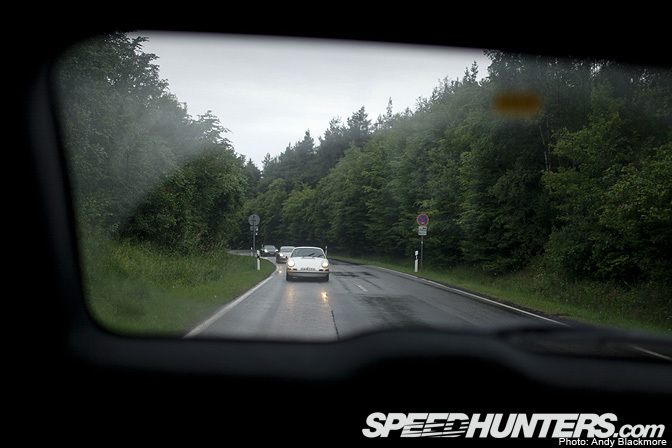 Andy Blackmore shot this photo of group of Porsche tailing them to a damp Nurburgring.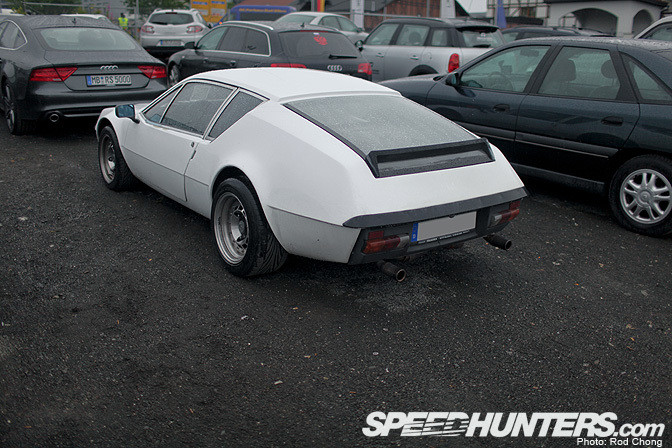 A pretty neat Alpine in the Nurburging parking lot! Andy says those rims are stock. How cool!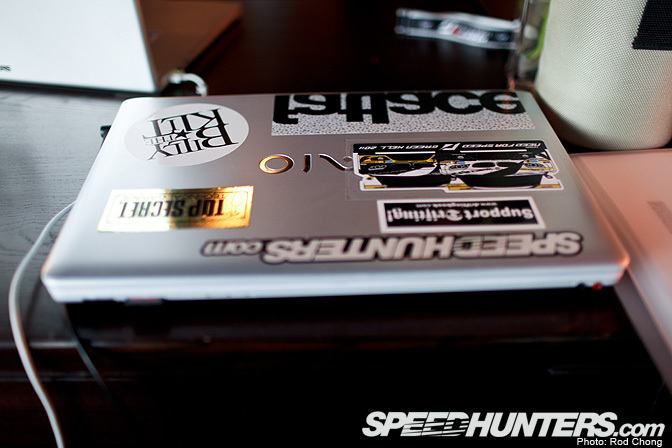 Jeroen's laptop.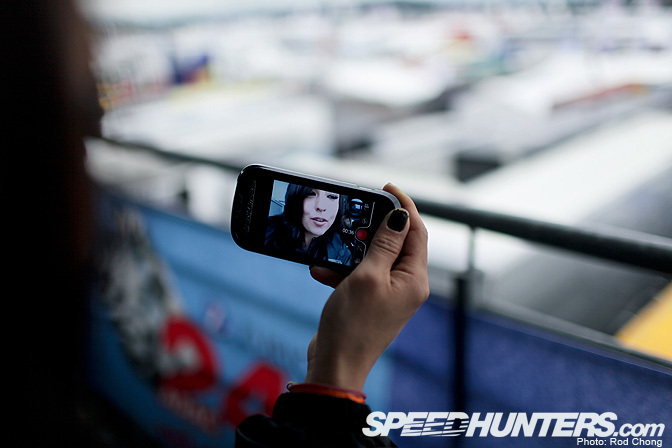 Miki at the 'Ring… she seems to film herself quite a lot!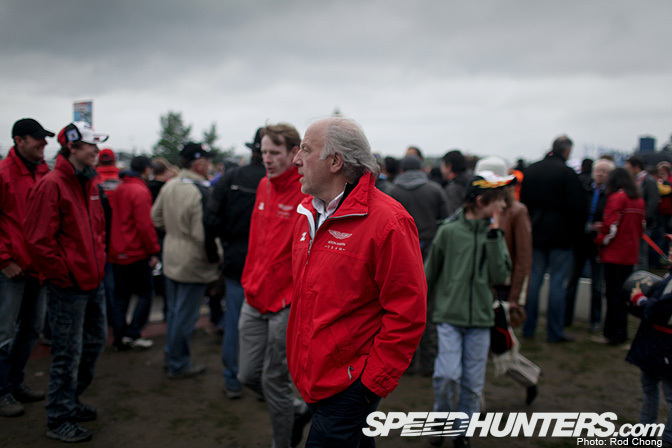 David Richards on the pregrid, minutes before the cars set off for their pace lap.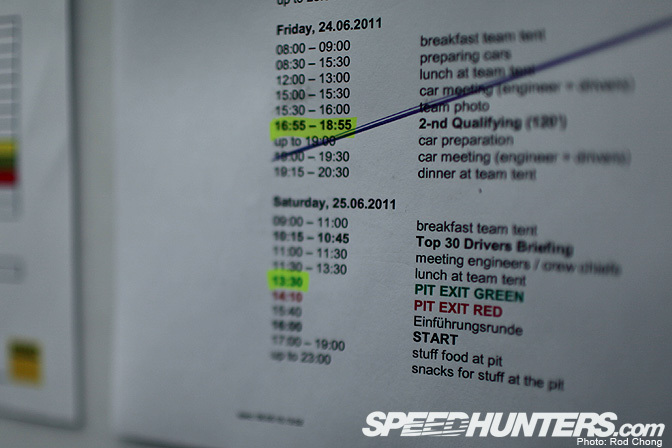 Insight into Schubert Motorsport's day to day schedule at the N24.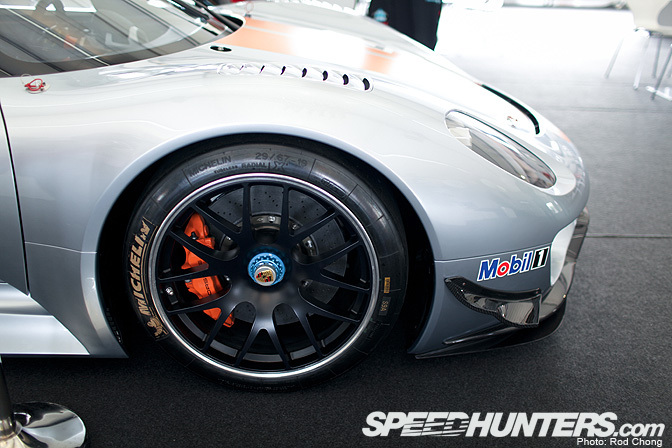 The Porsche 918 race car on display in the Porsche VIP area at the Nurburgring 24Hs. Will it ever race?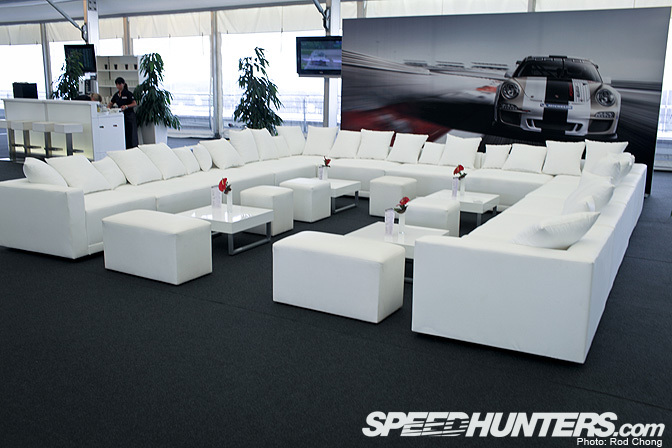 Another shot of the Porsche VIP area. some people have it nice!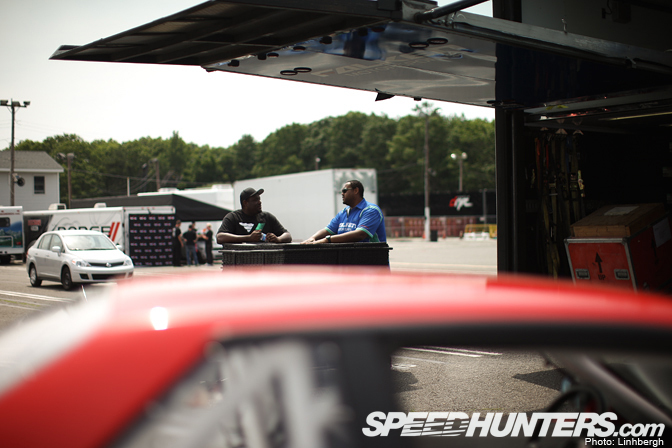 Linhbergh saw plenty during his adventures this month as well.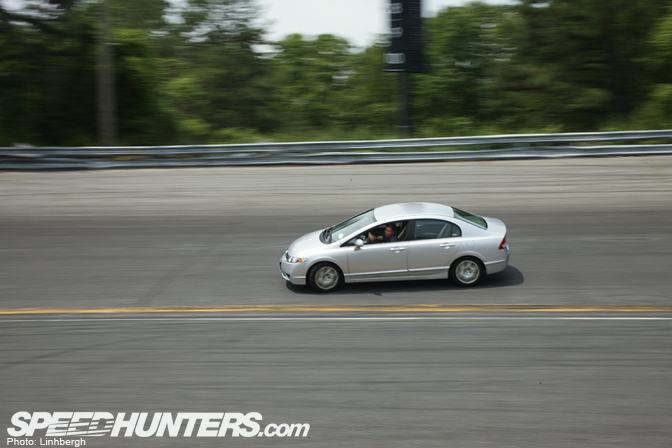 Larry Chen tackles the Wall Speedway bowl in reverse so wrong-wheel drive turns into right-wheel drive.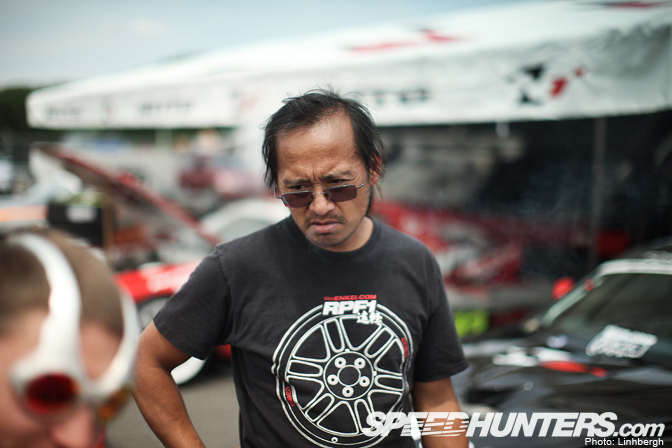 Ron Bergenholtz looking intense as usual.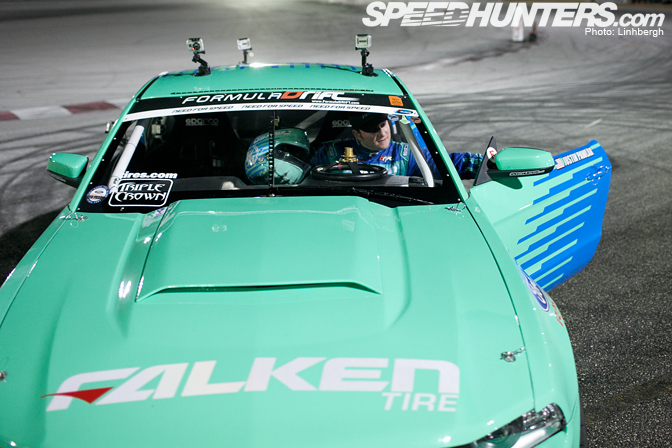 This is moments before JTP's win is announced. He was calm and collected.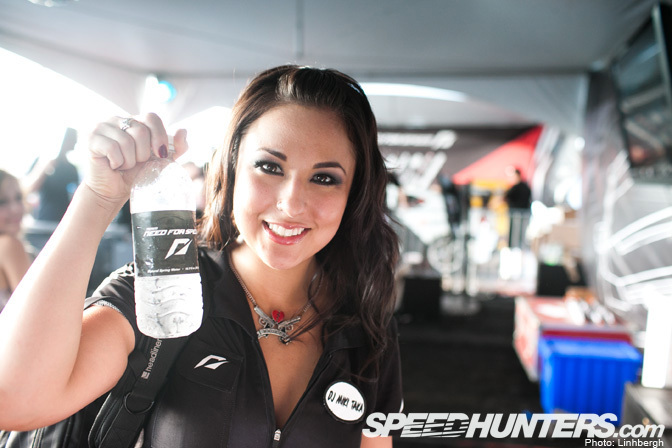 In Florida, Miki Taka shows off the NFS water bottles. Cool!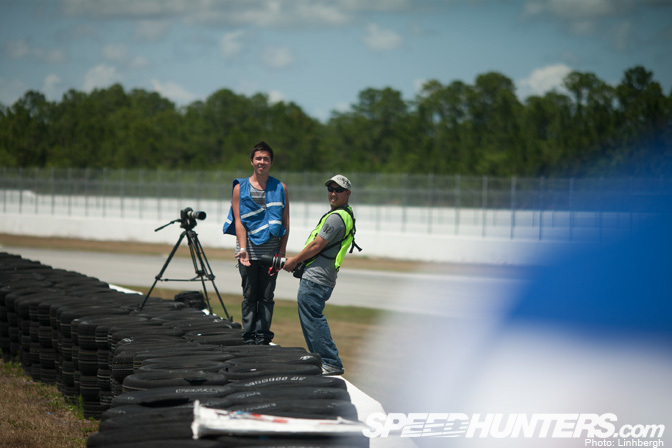 The Formula D media usually gets pretty bored during the downtime between runs.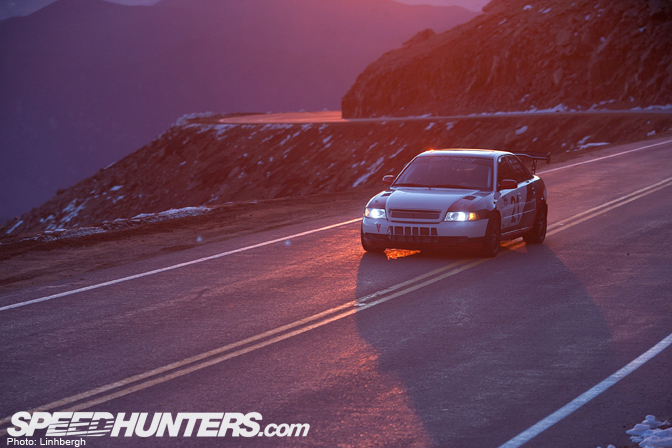 Purple skies, pink sunrise, and an AWD Audi –another morning at Pikes Peak.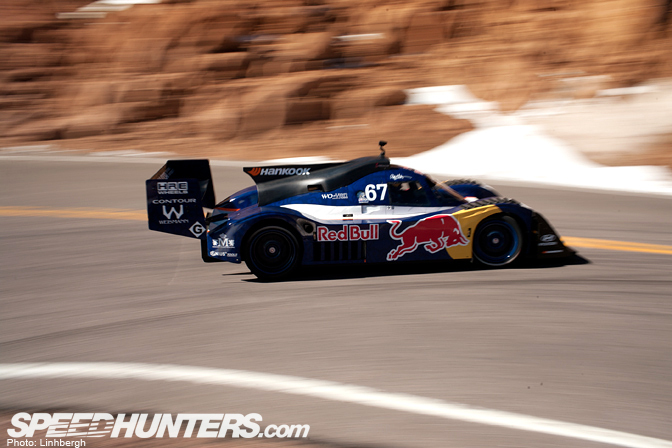 Rhys Millen launching out of a corner in his carbon fiber space ship.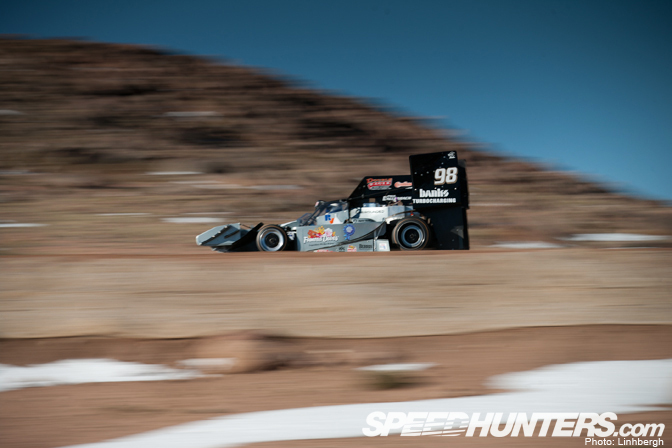 Paul Dallenbach thunders up Pikes Peak with 1307 horse power. It was
rather sad to see that he ran into mechanical problems on race day and
was unable to run.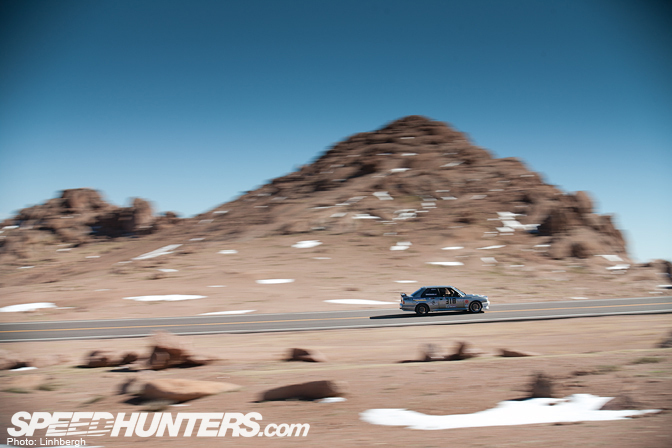 Automotive internet-celebrity, Bill Caswell also was unable to run on
race day as he total his car during day 3's practice session.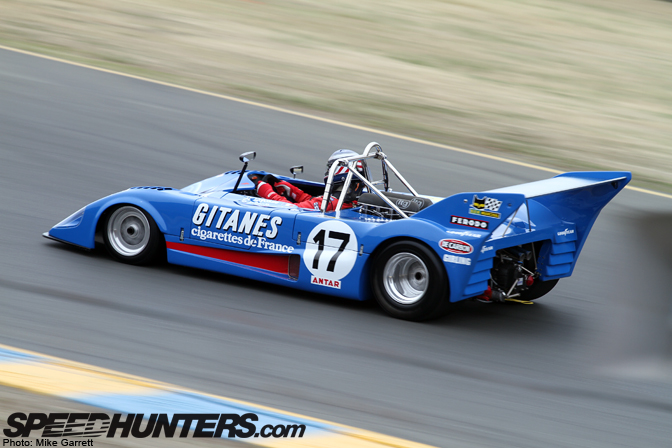 Despite the ugly weather, the Sonoma Historics were filled with all the nostalgic race cars you could ask for.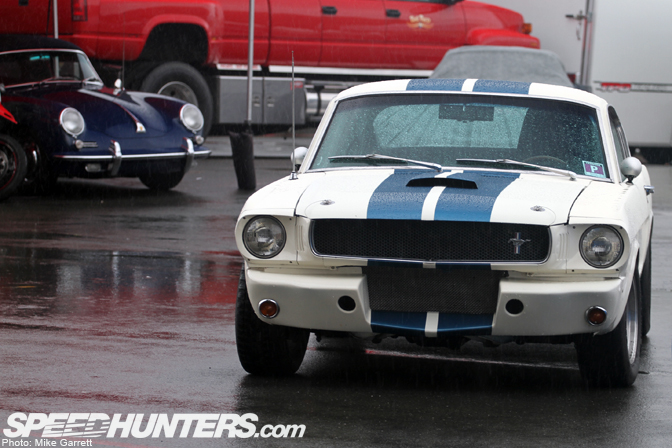 A GT350 takes a bath.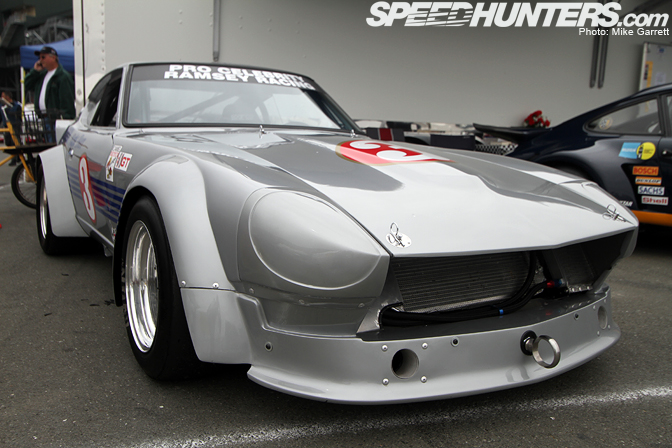 San Maru looking wide and tough in the paddock at Sonoma.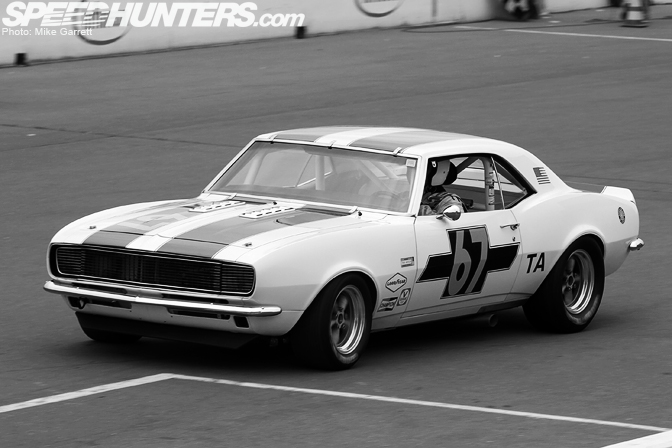 The sounds of small block fury dump through the side pipes of this Trans Am Camaro as it heads out.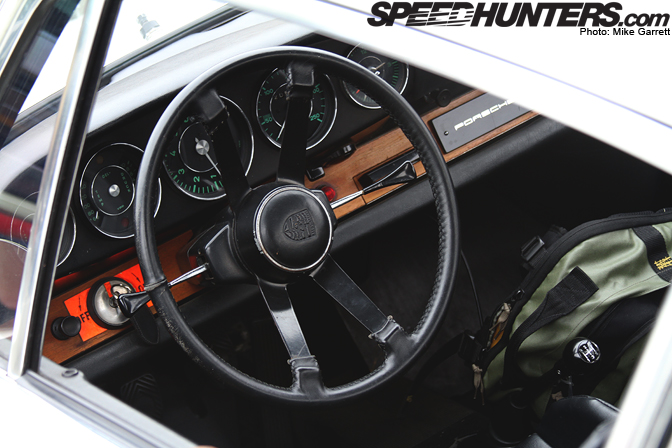 The beauty of the early 911 interior.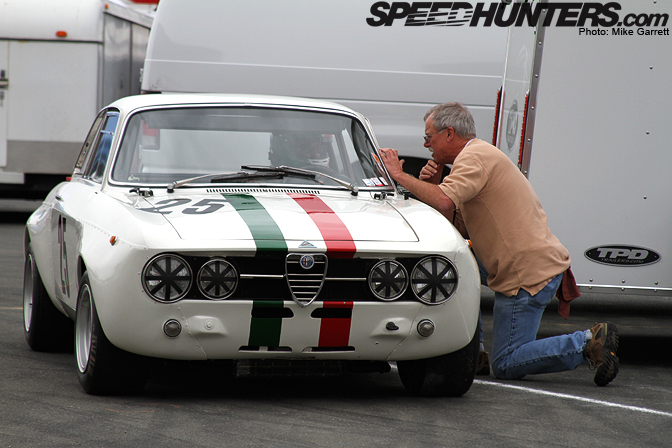 A last minute discussion.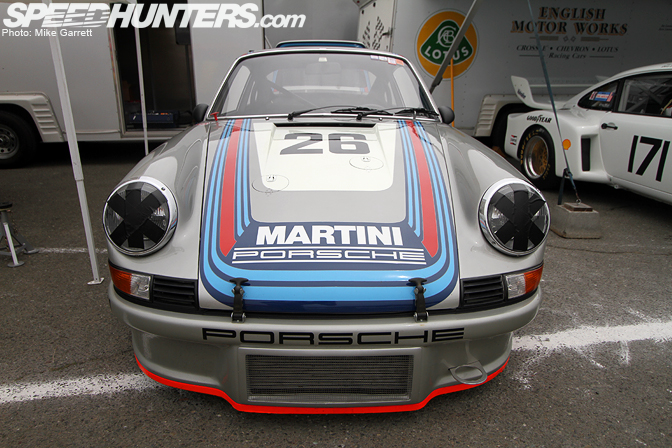 What a face…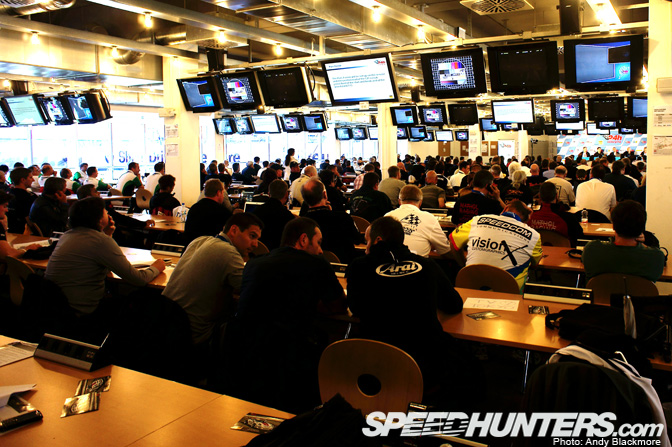 More madness from the N24, through the lens of Andy Blackmore. With over 800 drivers, the briefing had to be split into different sessions for English and German.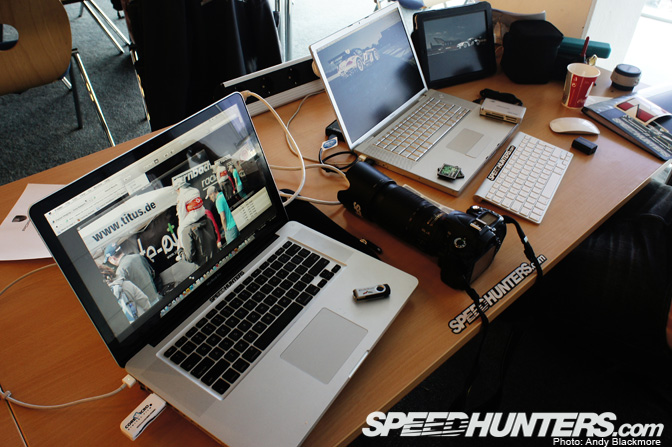 Speedhunters claim their spot in the media centre on day 1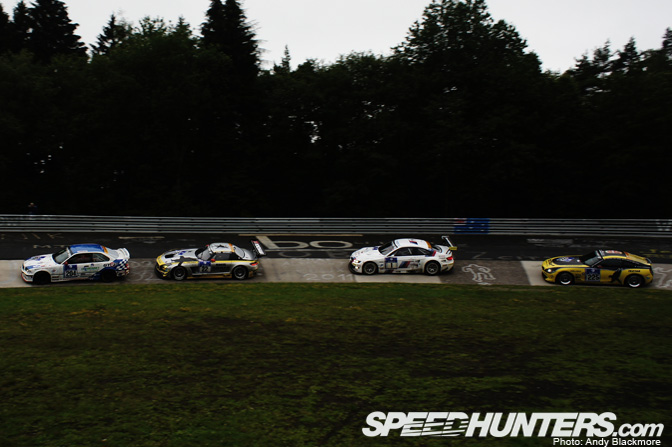 The Karrussell was just amazing. One could have easily watched all 24 hours from this corner.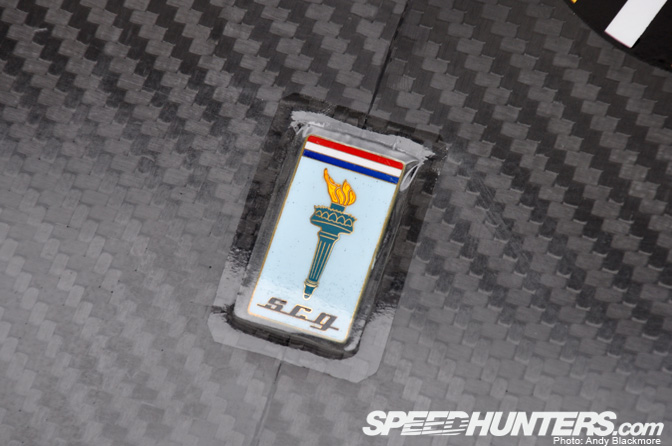 The badge which caused so much discussion on Speedhunters and forums
over the weekend. Ferrari withdrew their support for the P4/5
Competizione. To clarify once again, the original road going P4/5 was
built with Ferrari's blessing on a Ferrari Enzo chassis.
James Glickenhaus then decided to build a competition version of the
car on an old Ferrari F430 GT2 race chassis. Ferrari did not approve and
the rest is history. Pretty impressive this car finished.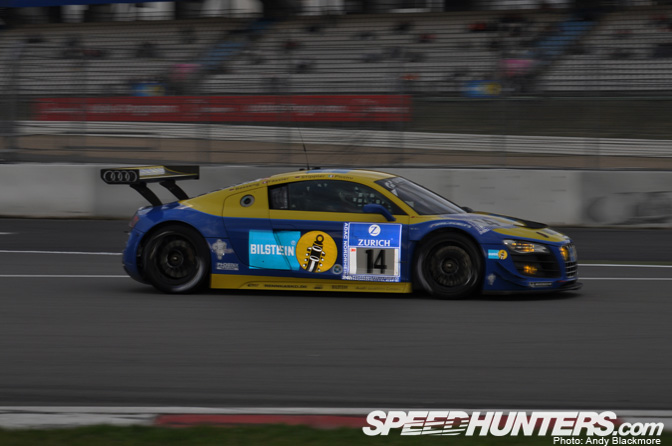 Aside from our entry with the glowing wireframe mesh, a number of
teams also employed reflective vinyls including this Bilstein Audi R8
LMS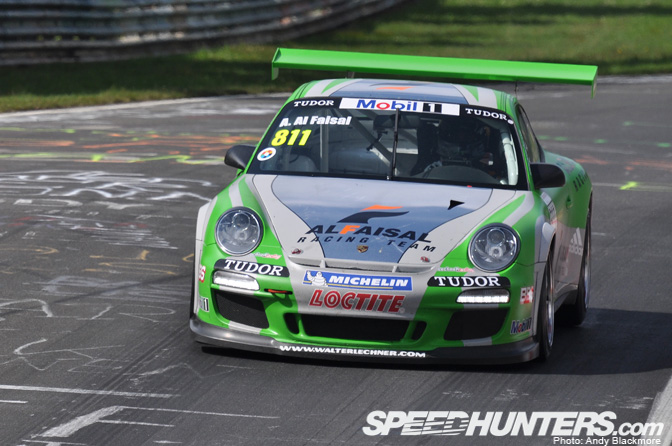 FIA GT3 Team Need for Speed driver, Abdulaziz Al Faisal was also at
the Nurburgring, racing in the Porsche Carrera Cup. Over 100 cars took
part in this support race.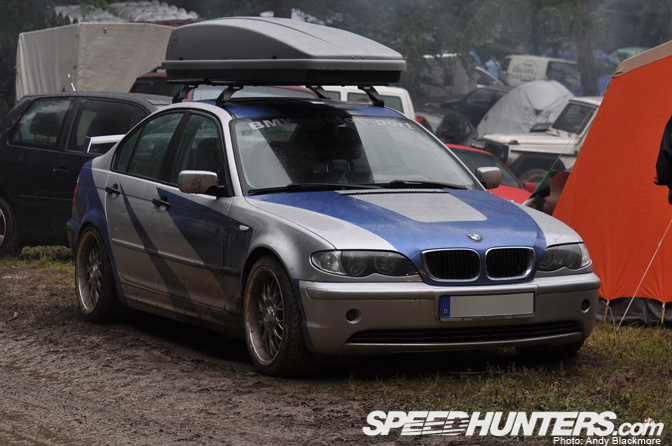 This was one of two BMW E46's painted in Need for Speed Most Wanted livery!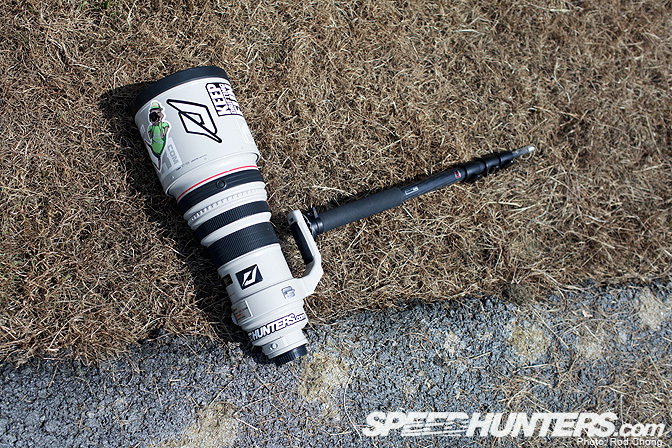 Linhbergh makes his presence known at Silverstone…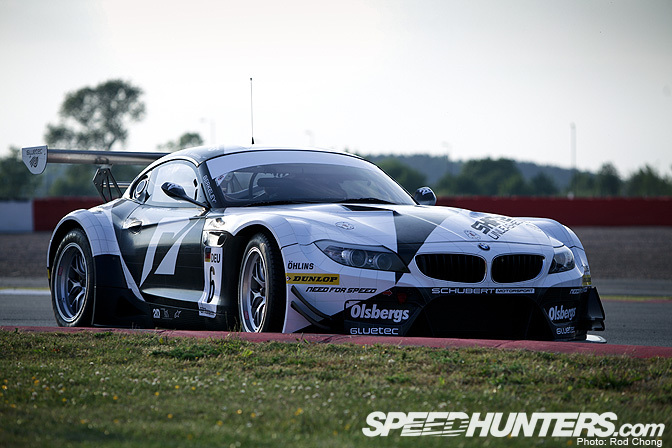 A quick snap from Paddy's magazine shoot with the Team NFS Schubert
Motorsport BMW Z4 GT3 at Silverstone. This chassis is certainly not
looking that great after the Nurburgring 24Hs!
As this post shows, It's been an incredibly busy month, and no doubt July will be just as busy for the Speedhunters team.
Bring it on.
-Mike Garrett