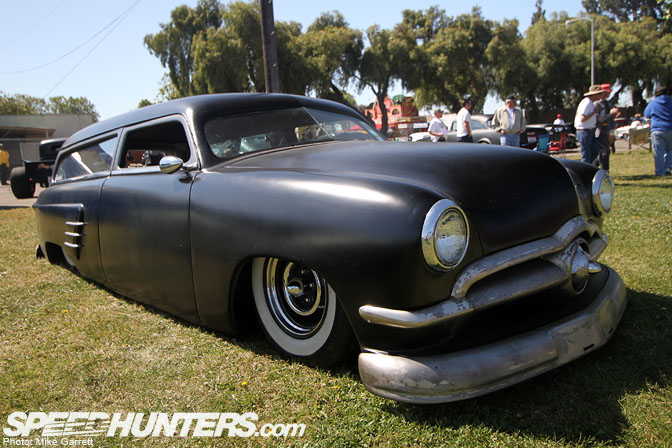 In stark contrast to the immaculately detailed Chevrolet Wagon I spotlighted yesterday, here's another station wagon find from the 2011 Cruisin' Nationals.
Back in 1950 when Ford built this car, I don't think anyone could imagine it looking as sinister as this.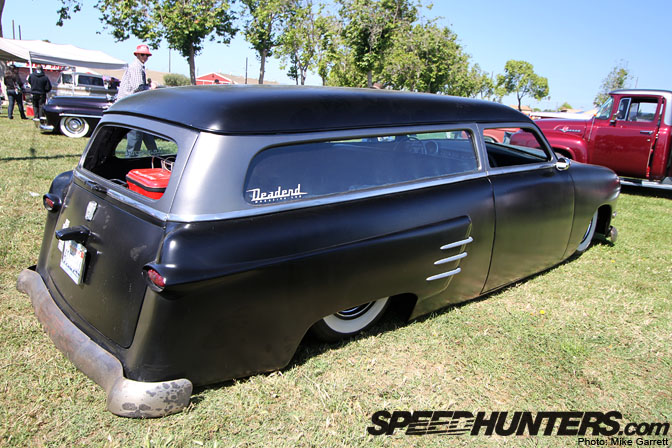 From the front, this car looks like your typical custom Shoebox Ford. From the rear though, it doesn't look like anything I've seen before. Obviously there was a significant roof chop here.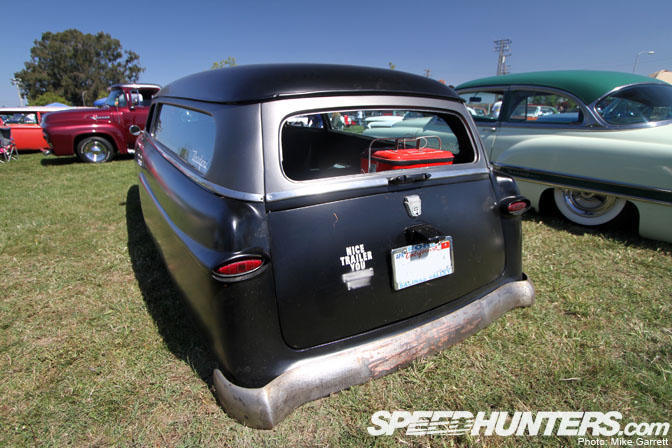 I'm not going to tell you what that sticker says, but let's just say the owner of this car isn't too fond of trailer queens.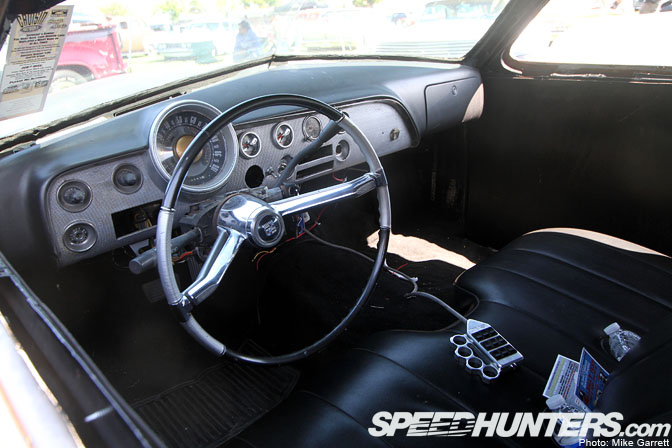 Inside you can see that a Caddy steering wheel has been fitted, and a check out the controller for the airbags. Hard as nails.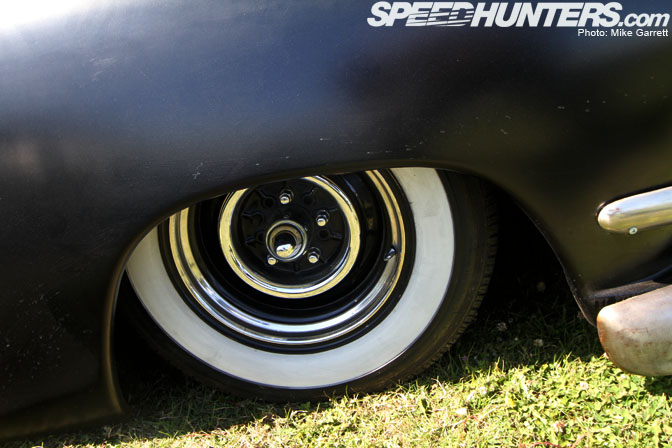 Steelies with trim rings complete the bare bones look nicely.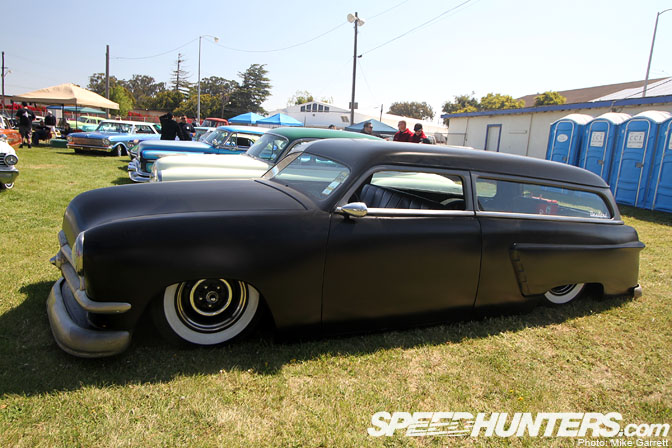 So, which would you rather take a ride down the 101 in? The wild Chevy from yesterday, or this bad boy Ford?
-Mike Garrett