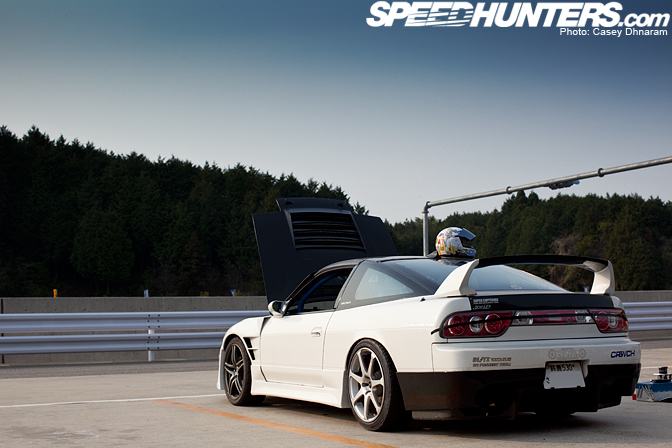 During my time in Japan, I made sure to grab handfuls of car spotlights to show you what their grassroots scene is up to. To be honest, the amount of S-chassis in the Suzuka Twin paddock made it quite difficult to choose which car to spotlight. Eventually I opted for this one because of its uniqueness.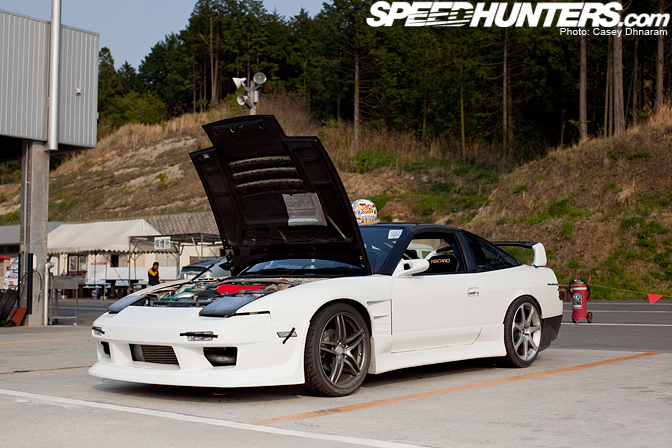 Many of the privateer cars run mismatched wheels, and this 180SX had AVS Model 5s on the front.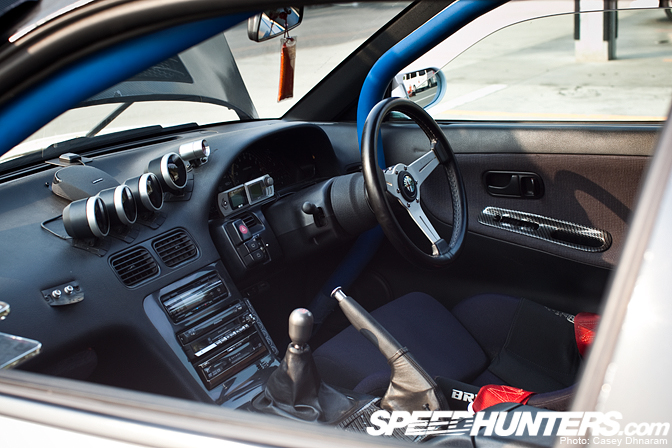 The interior is made up from the bare essentials – Nardi steering wheel, handbrake button…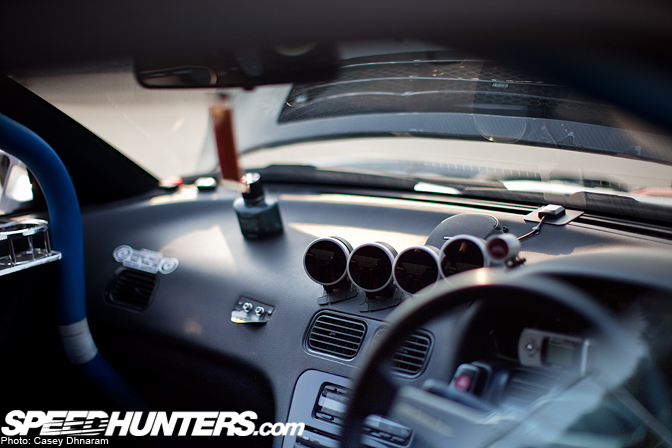 …A full set of Defi gauges on the dash…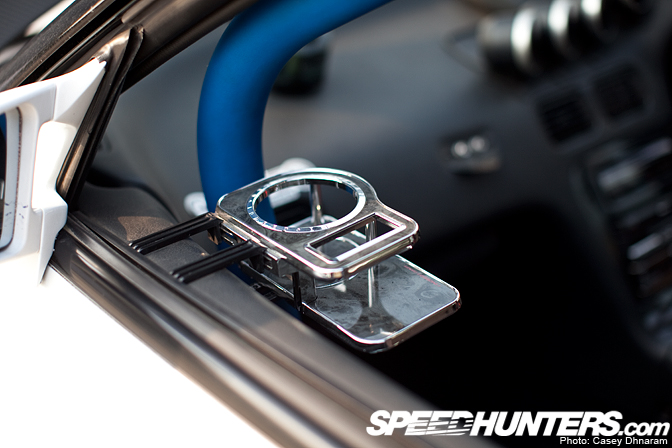 …And also some other luxury add-ons such as this cup holder on the passenger's door.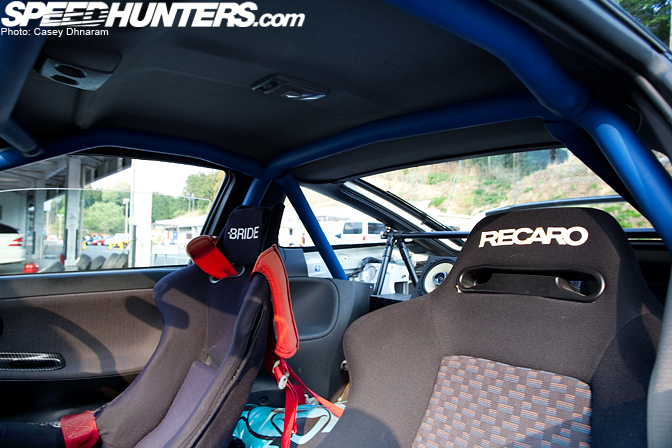 A full roll cage, a Bride driver's seat and a Recaro passenger's seat.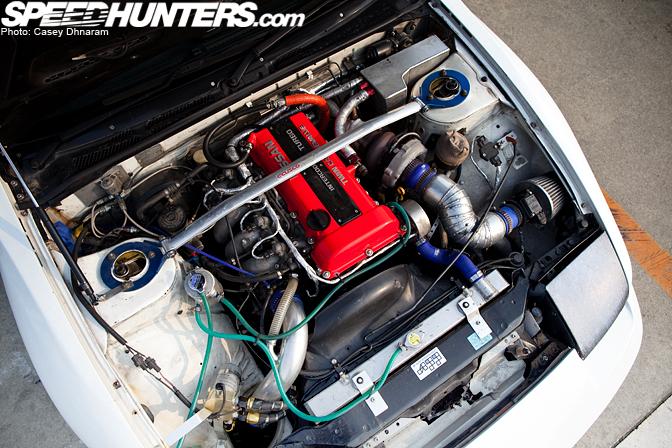 Underneath the bonnet what looked to be a mildly modified SR20DET…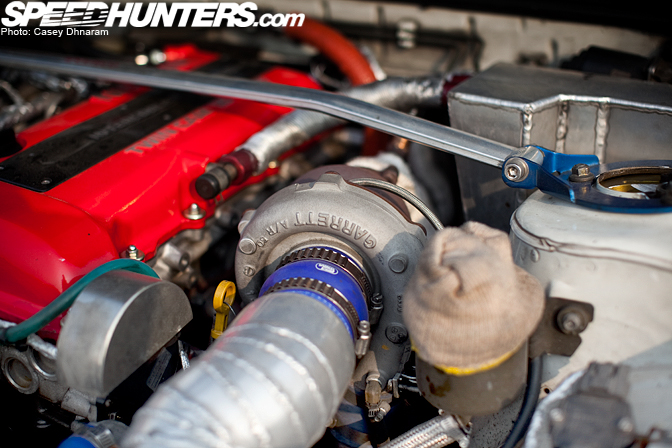 …equipped with an aftermarket HKS GT2835 turbo kit.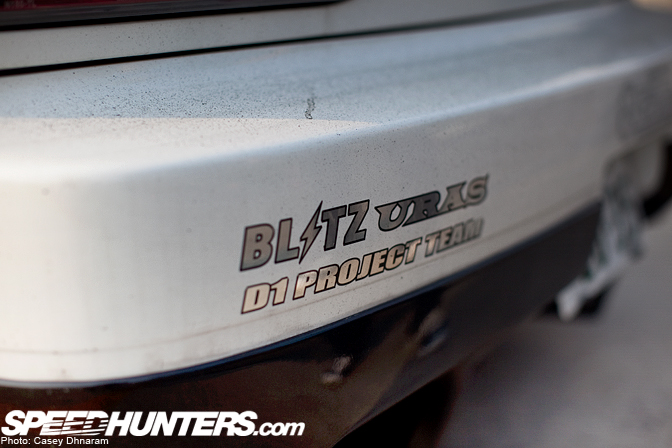 Stickers were kept to a minimum, but on the rear bar was this Blitz URAS decal.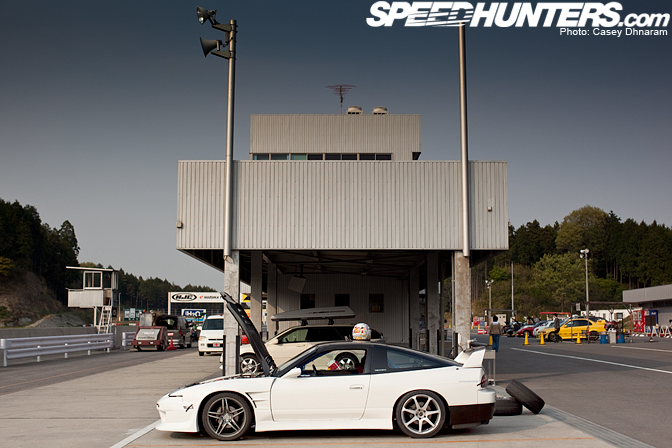 I'm sure you S-chassis lovers will be able to pick the body-kit on this machine right?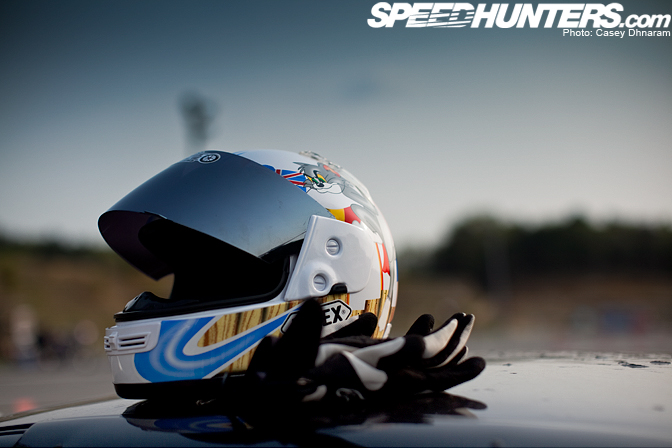 I just had to grab a token photo of the driver's belongings as the sun was setting in the distance.
-Casey Dhnaram