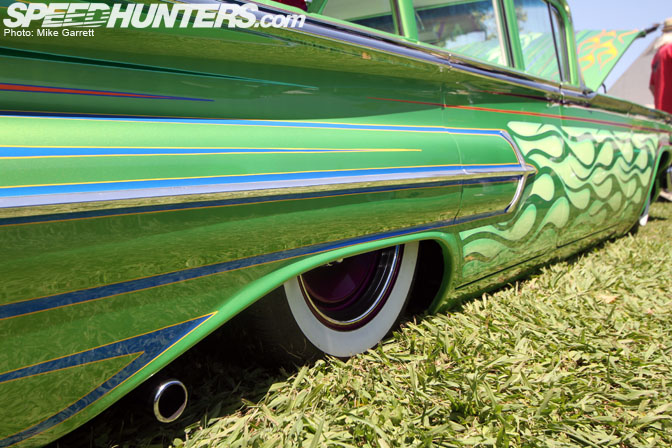 Another one of my finds from the 2011 Cruisin' Nationals was this wild looking 1960 Chevrolet Station Wagon.
Wagons are universally cool, and for a cruiser with loads of style – this is as good as it gets.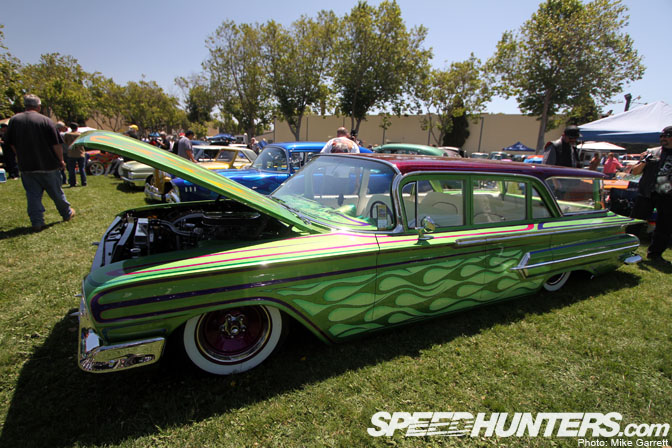 After finding the car, the first thing that caught my eye was the air bagged stance. The slammed look always looks good on an old longroof like this.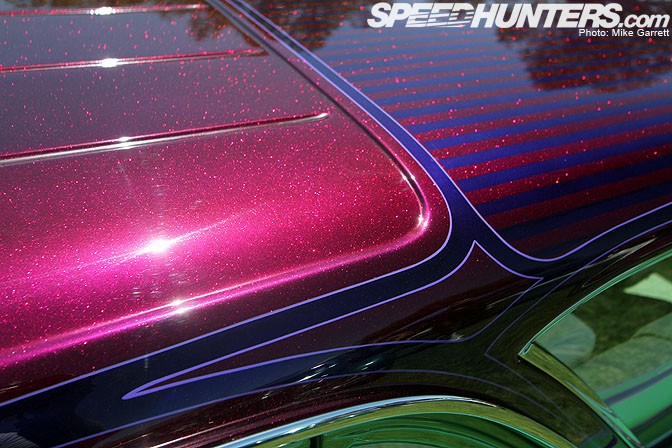 Then there's the paint work. It's not subtle in the least, yet it manages to avoid looking tacky.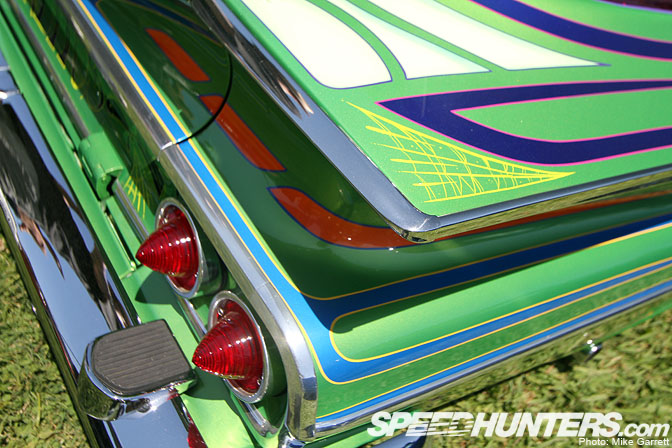 Scallops, flames, pinstriping. The car has it all, from tail…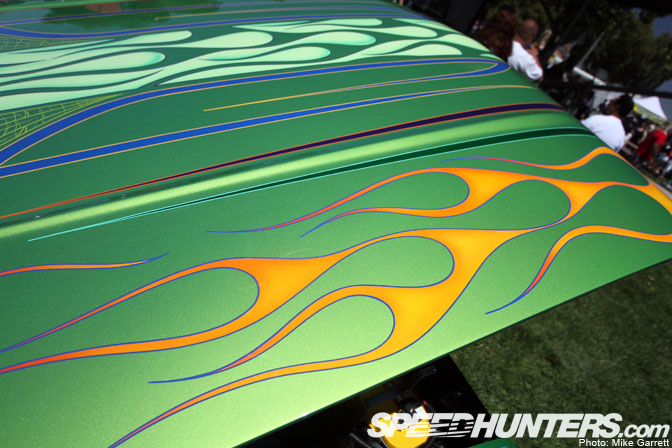 …to nose.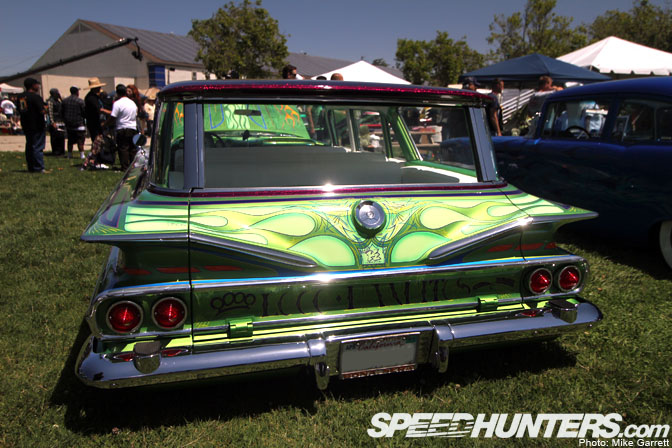 Tail view showing the signature rear fins of the '59 and '60 Chevys.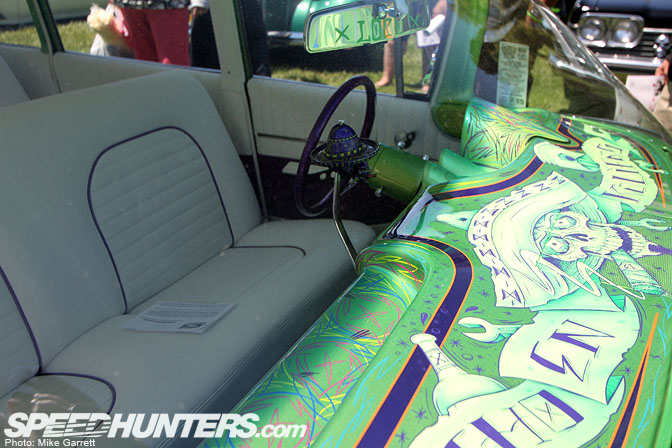 The incredible paintwork extends to the interior as well.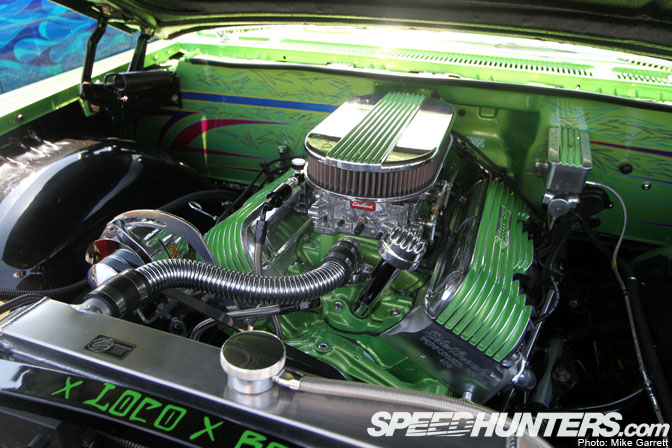 Same for the engine bay. Everything is spotless under here!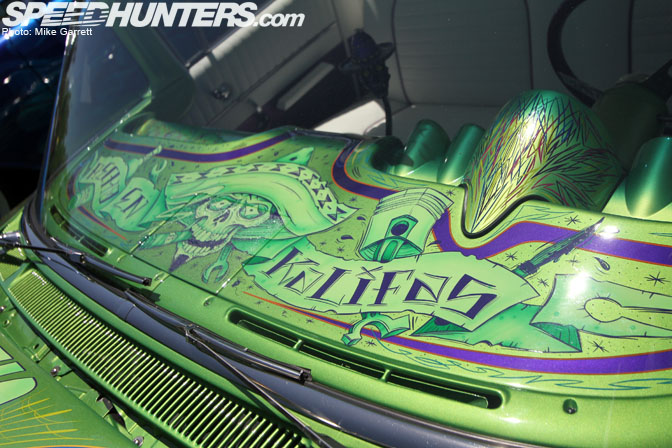 Hecho en Kalifas. In other words, "Made in California".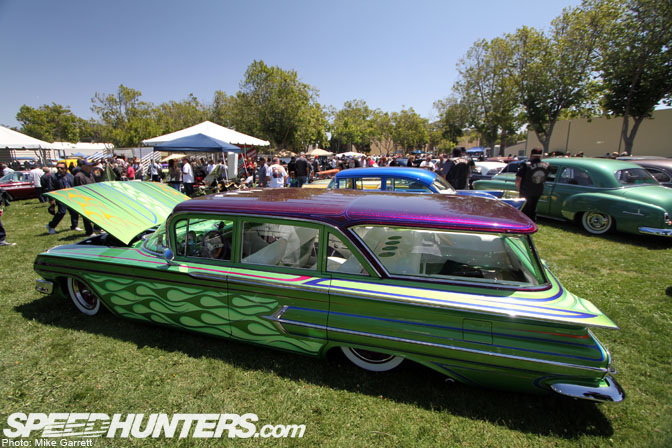 The only question left is, who wants to go cruising?
-Mike Garrett