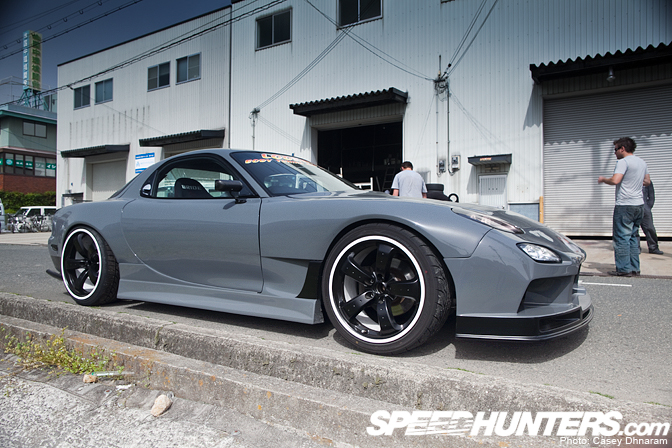 At the Meister Cup, Looking blessed us with the presence of not only their AE86 but also this unique machine. So the following week, we popped down to Looking for a closer look at their RX-7.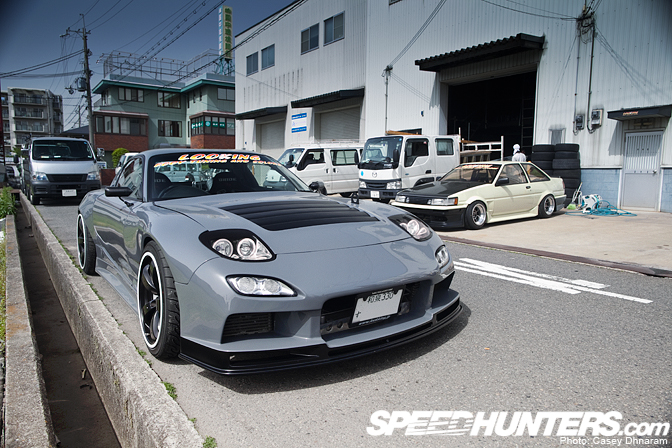 I won't ramble on too much about the workshop as we will be taking a closer look at it this month. As Asayan knew we were coming to visit the workshop he organised for the RX-7 to come down for me to grab some photos of it to share with you guys.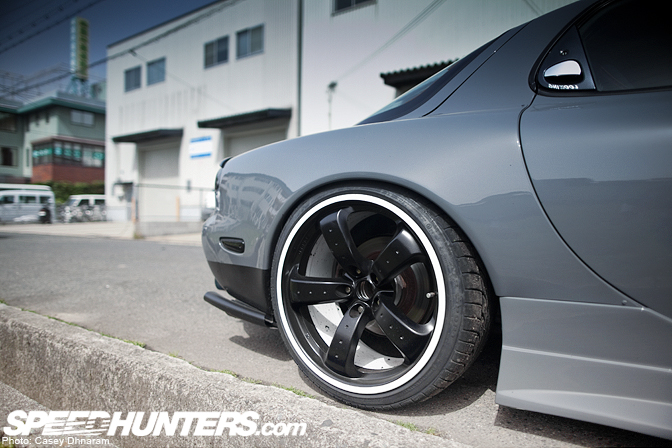 Nissan trainspotters will be able to pick the wheels. Custom painted in black with a white lip, the rims are actually 19-inch OE RAYS wheels for the Z33 350Z; something which you wouldn't often see on an FD3S RX-7. You'll also spot the Vortex generators under the rear bar.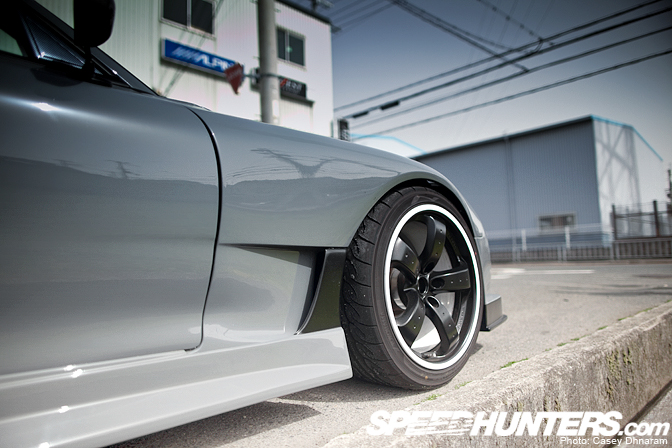 What do you guys think of using 350Z wheels on an RX-7?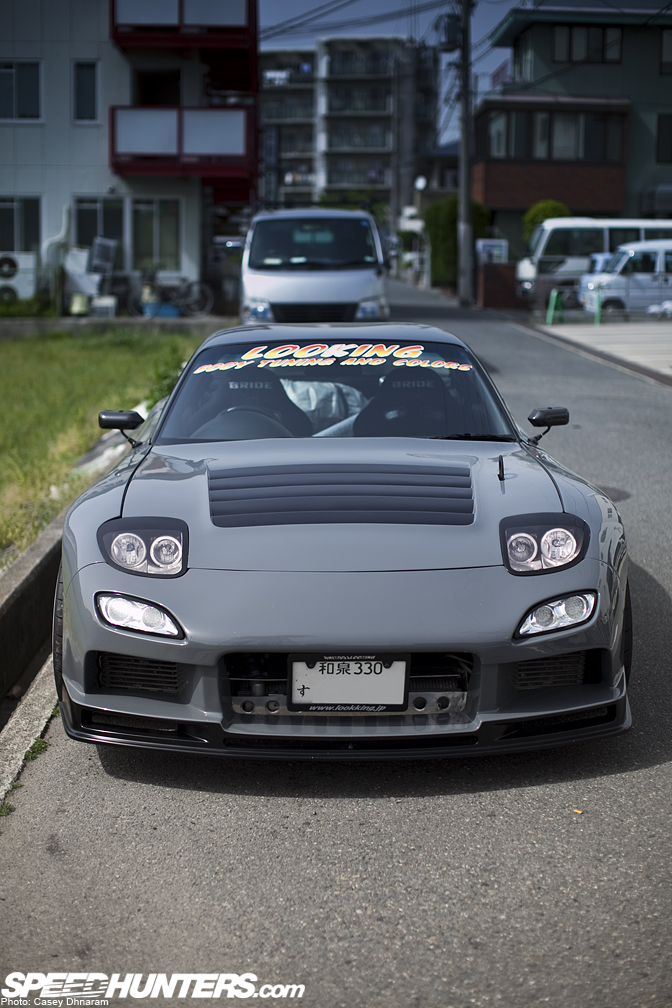 All the lights on the car have been re-done by Looking which have been changed to LEDs and new lamps just like the AE86.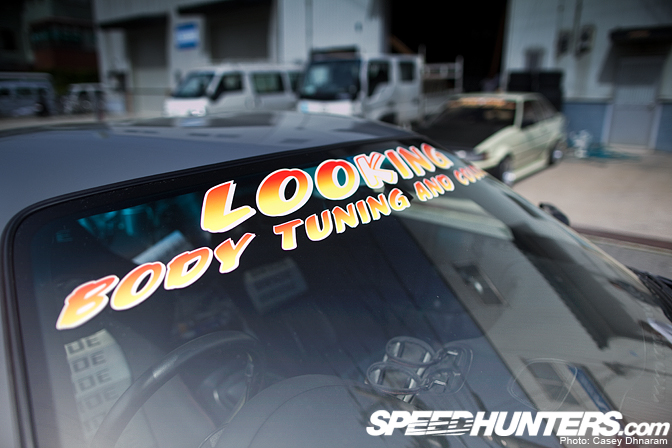 The ever so famous Looking decal.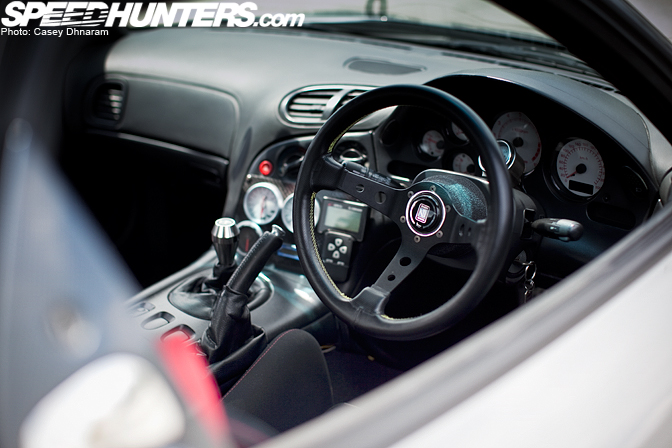 The interior is just as immaculate as the exterior. Fitted with a Nardi Deep Corn steering wheel, handbrake button and a set of gauges.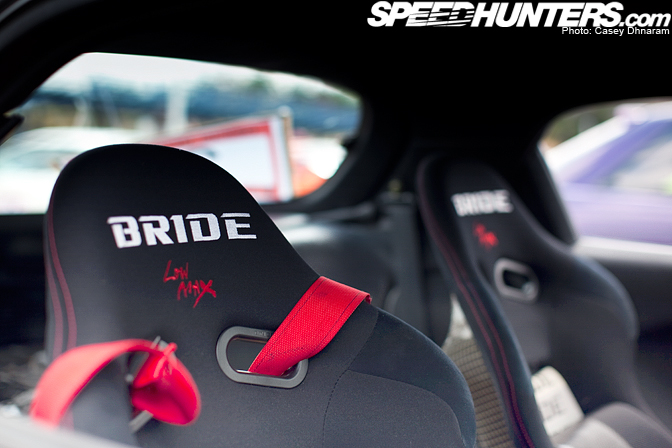 Not forgetting the pair of Bride Low Max seats for style and comfort.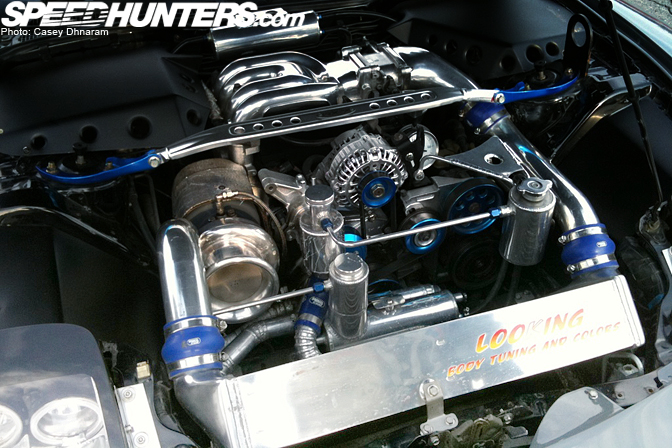 Under the bonnet is pure art. The 13B is fitted with a Trust TD-06 25G producing just under 500ps. Many other serious modifications such as 4.1 final drive, HKS 6 speed dog box, ORC twin-plate clutch and a Mazdaspeed LSD.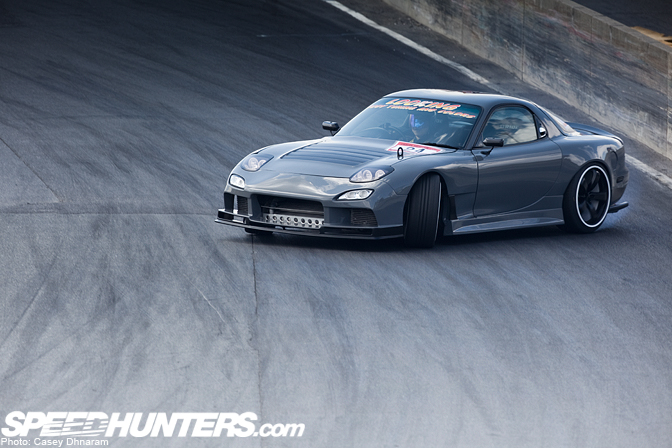 I couldn't post this article without having this glamorous RX-7 showing off what it does best.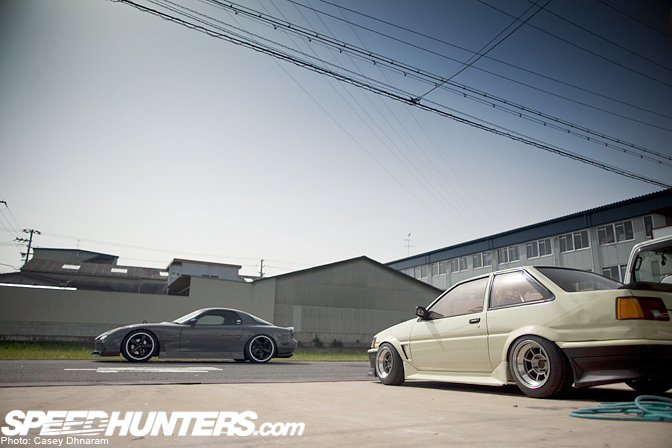 I'd like to thank Anpanman – the driver of the FD3S, Asayan the driver of the AE86 and owner of Looking.
-Casey Dhnaram