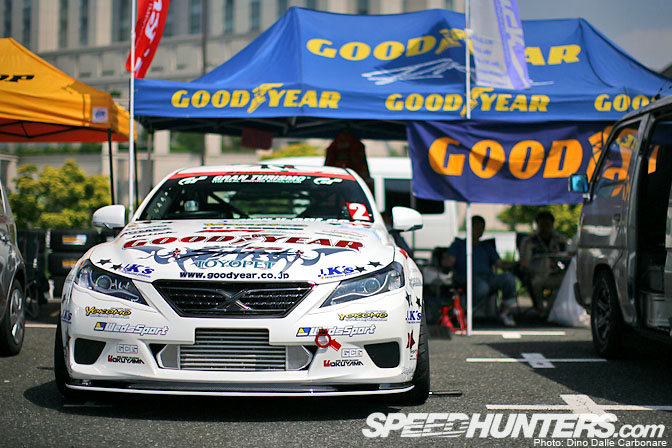 This is one car I just couldn't keep away from at this weekend's D1 Tokyo Drift. It's nothing short of amazing how good this big modern Toyota Sedan looks slammed to the ground, sporting an appropriate drift-stance. On top of it all it is simply incredible that the GoodYear Racing team along with driver Kuniaki Takahashi, aka Kunny'z, have managed to be competitive with the MarkX right out of the box.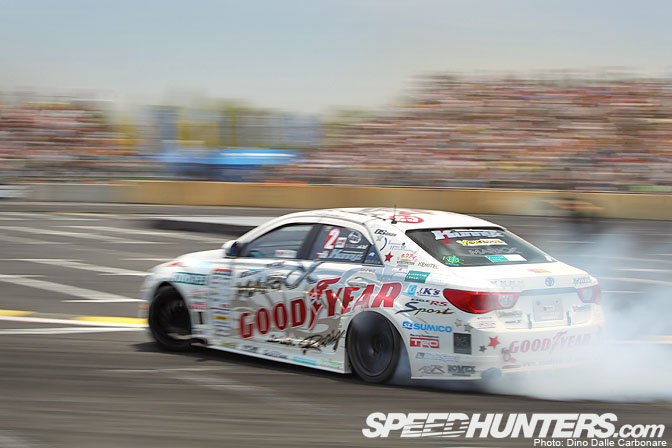 This car looks great sitting in the pits but it is truly in its element out on track burning through those rear Eagle RS Sports. Check out how much it squats down under power; sometimes the rear bumper and skirts look like they are scraping along the ground!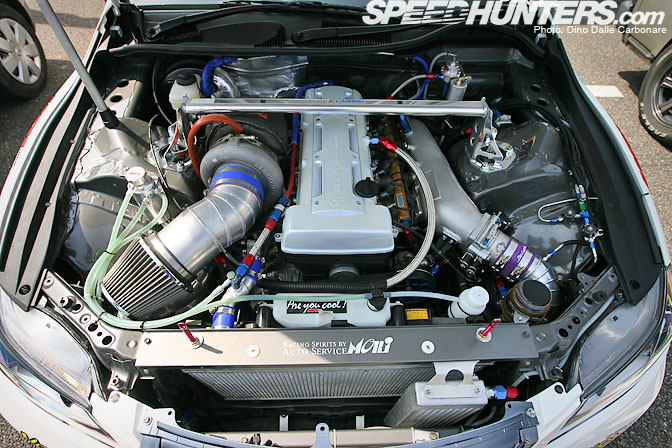 This GRX130 chassis does away with its usual 2.5L V6 motor for a slightly more vintage good old 2JZ…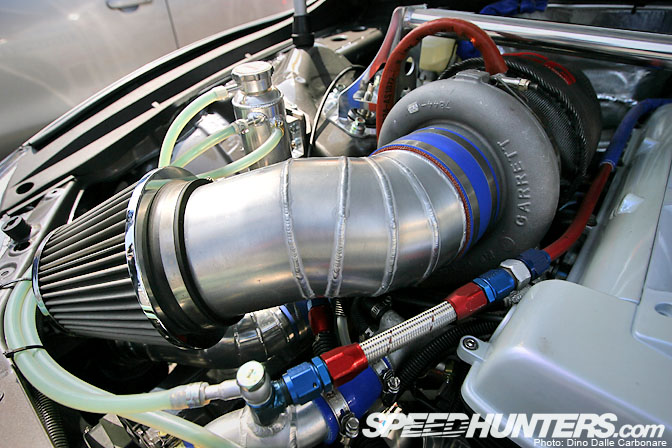 …mated to probably the biggest turbo I've ever seen used on a D1 car. courtesy of GCG. That's one chunky intake pipe!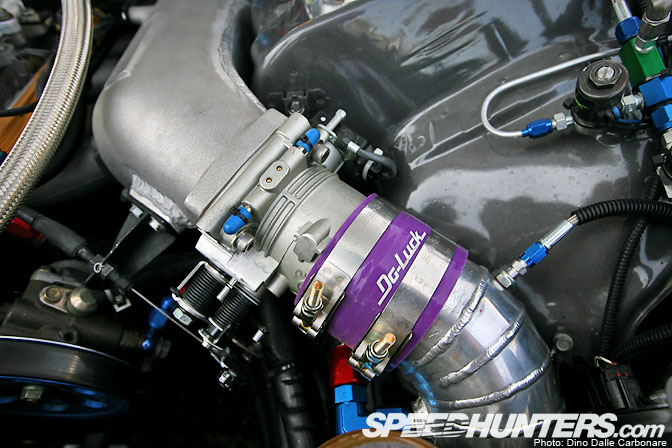 The Toyota in-line-six is stroked to 3.4L and is good for 900 HP. There's also nitrous there if needed, but it still hasn't been used in any of the four rounds so far. Ito-san at Do-Luck is the man responsible for the engine's impressively responsive ECU map that allows Kunny'z instant power whenever he floors the accelerator.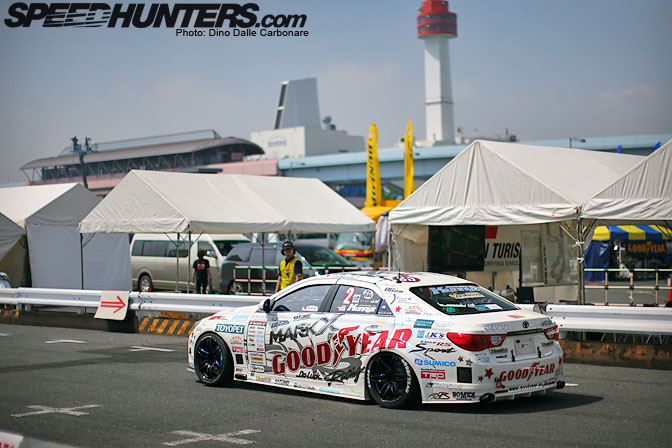 Tuck those wheels!!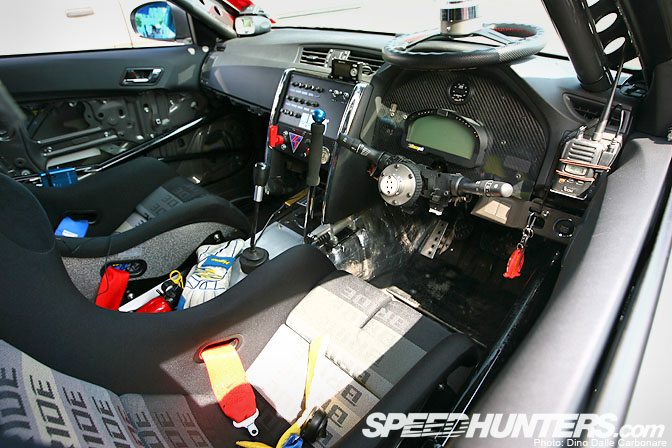 Attention to detail prevails all around the car, from the extremely clean engine bay to the uncluttered interior.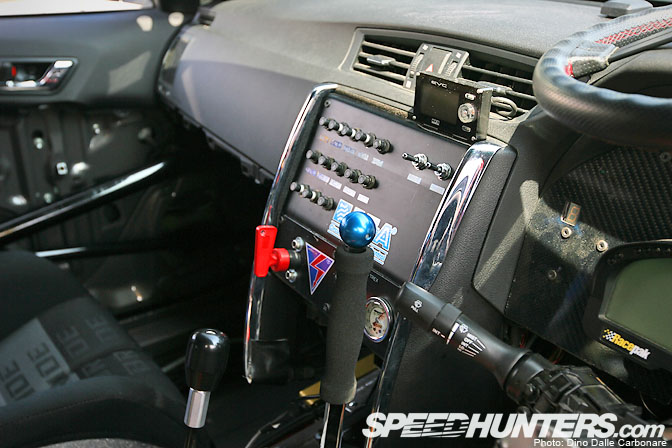 The stock center console has been gutted out and now houses the neatly arranged switch panel…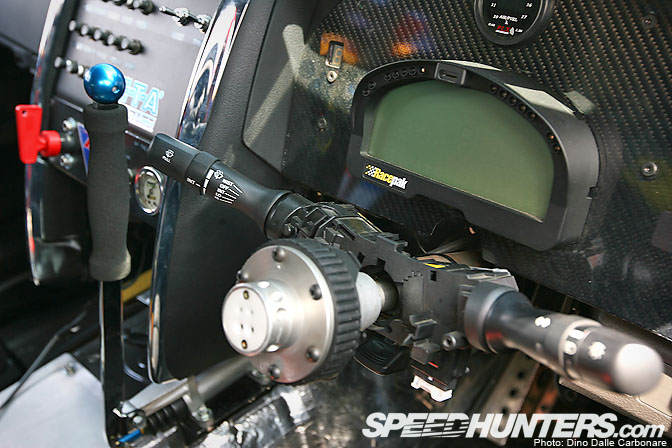 …while the instrument binnacle sports a Racepak IQ3 digital dash unit.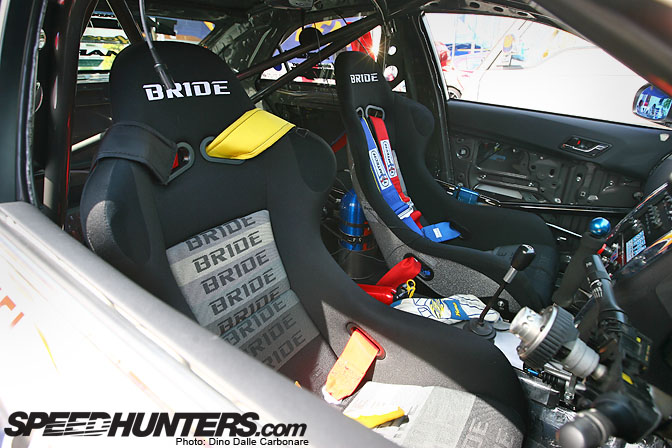 A pair of matching Bride buckets are a great touch. I hope I can get a ride in this someday! Onegaishimau Kunnyz san!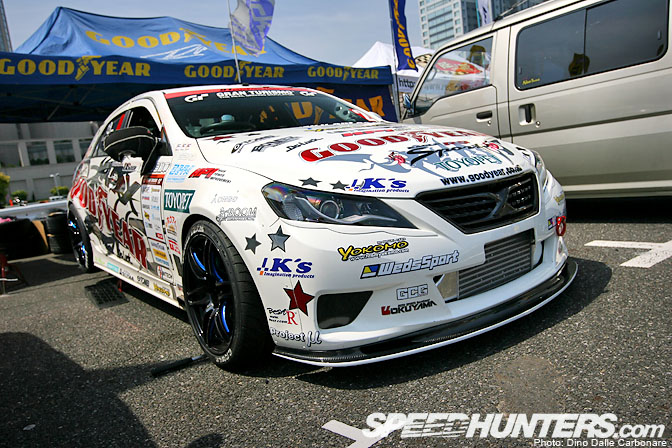 The car has been built in collaboration with ST Garage who have a lot of experience in 2JZ swaps.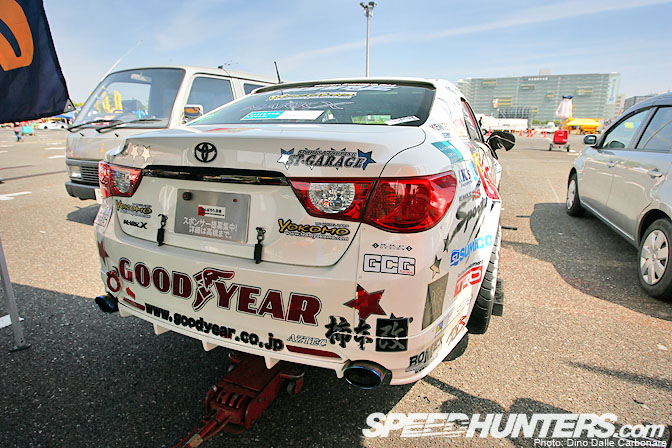 The body has been mostly left stock, but has some nice front and rear under-spoilers as well as gently flared fenders.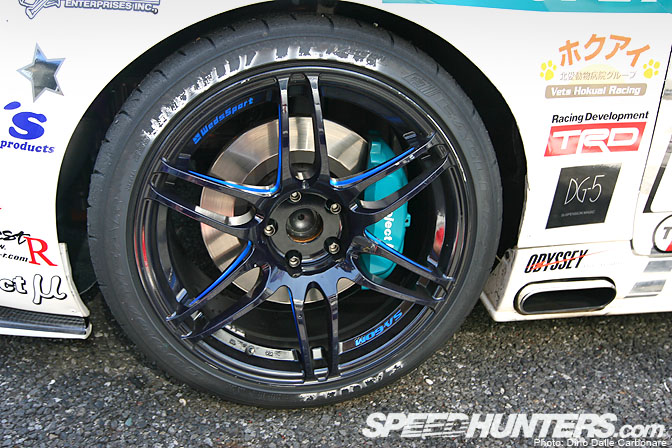 Can you spot the side exit for the wastegate's screamer pipe? DG-5 are the suspension of choice while braking is taken care by Project µ calipers. Weds Sport SA-60M split six spoke wheels are a great touch on the MarkX, especially in their instantly recognizable trademark black on blue-inner-spoke coloring.
What do you guys think? Isn't this one of the coolest D1 cars of all times?
-Dino Dalle Carbonare