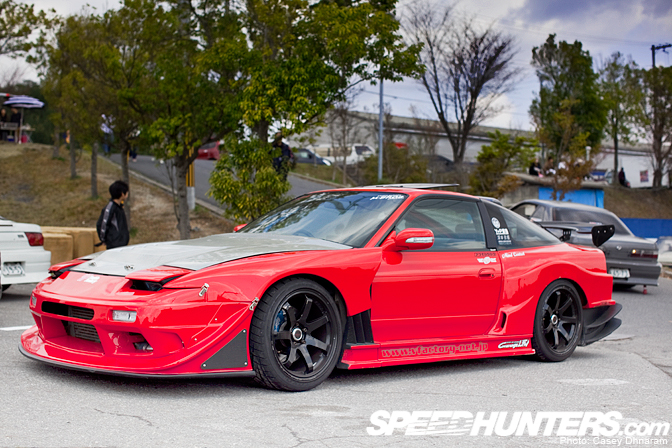 Another car that blew me away at the Meister Cup was the red GP Sports-kitted RPS13 which arrived unexpectedly. As we mentioned in the Things To Do Before You Die post about Japan is that you never know what to expect at the smaller events in Japan and this is a perfect example. The car isn't like your average RPS13 although there are quite a few 180SXs coming out with this particular kit from GP Sports.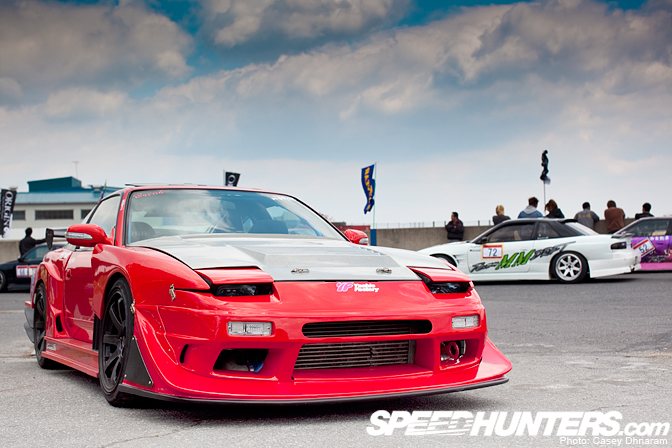 This particular car was built by V Factory in Kobe, with their D1 driver using it as a daily.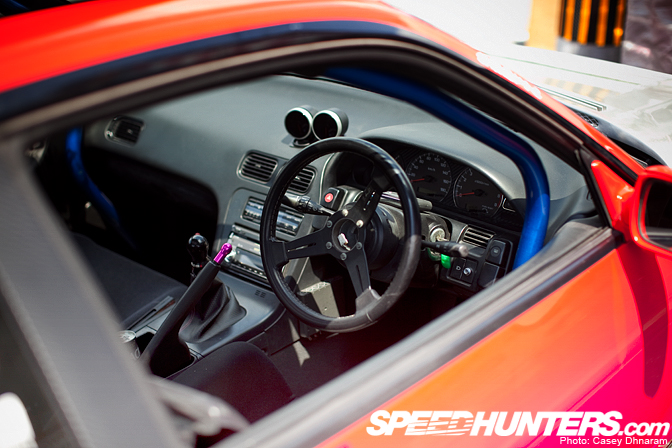 The interior was clean and simple, fitted with a classic Nardi steering wheel, Cusco gear shifter, handbrake button, full roll cage and a pair of Defi gauges mounted on the dash.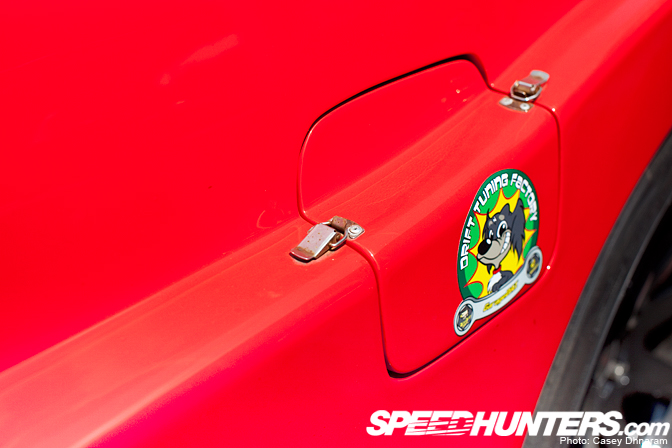 Th wide-bodykit requires some additional parts, such as a new fuel door.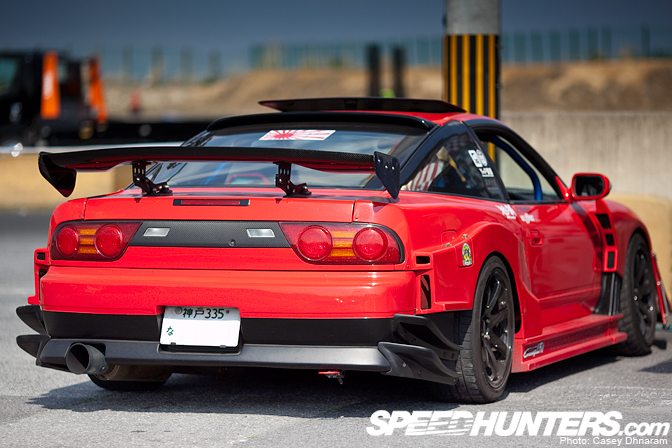 Although I wasn't a fan of the body-kit initially, seeing it in person has left a lasting impression on me! 
-Casey Dhnaram