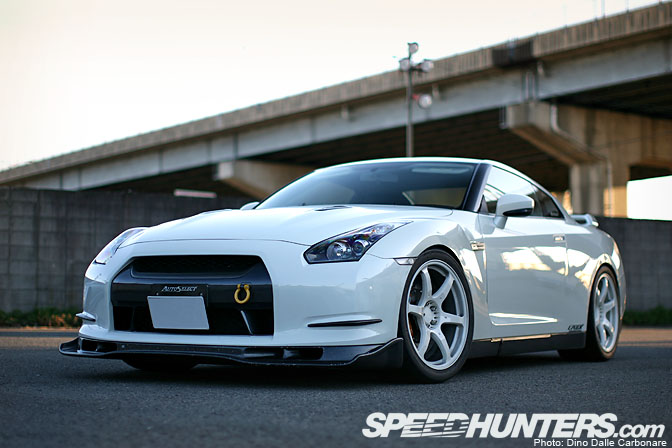 This Auto Select R35 GT-R must be quite a regular sight on the Osaka kanjo. Sawa-san has spent a great deal of time blasting around the highways late at night fine-tuning the ECU settings of the shop's demo car and on my last visit there I couldn't pass up grabbing a few shots of the car, especially as it was running a very eye-catching white on white combination thanks to a set of 20-inch Volk Racing VR G2s.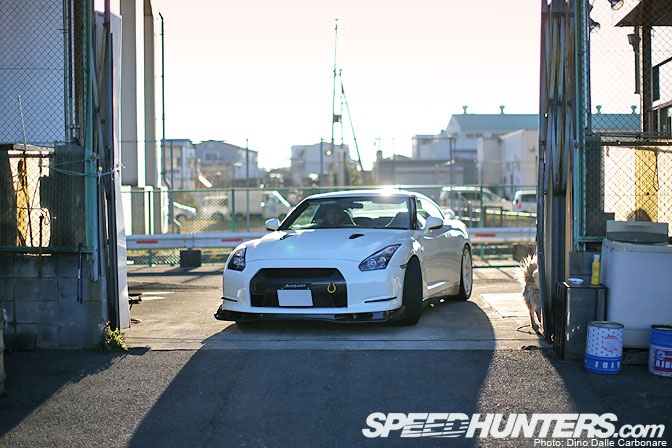 Sawa-san kindly brought the car around the back of the shop and I began to snap away.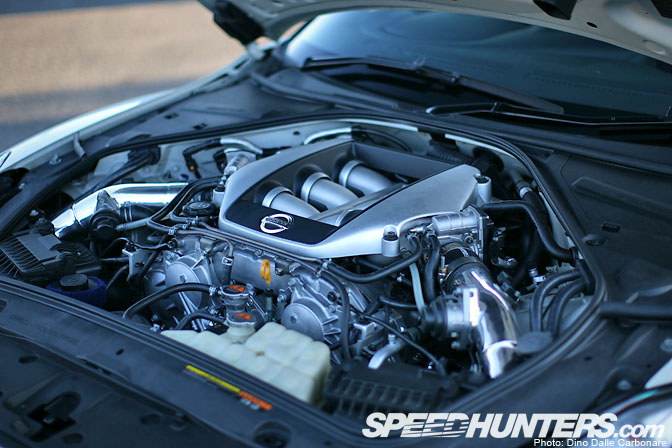 Like most R35's there isn't much to see under the hood. The engine, still in its stock configuration, is running close to 600 HP, thanks to a freer flowing exhaust and the aforementioned reprogrammed ECU.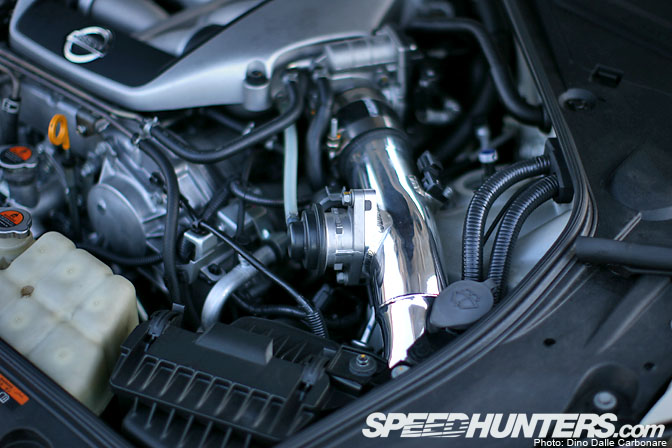 Slightly higher boost levels called for better-designed aluminum hard pipes to plumb the engine and intercooler together.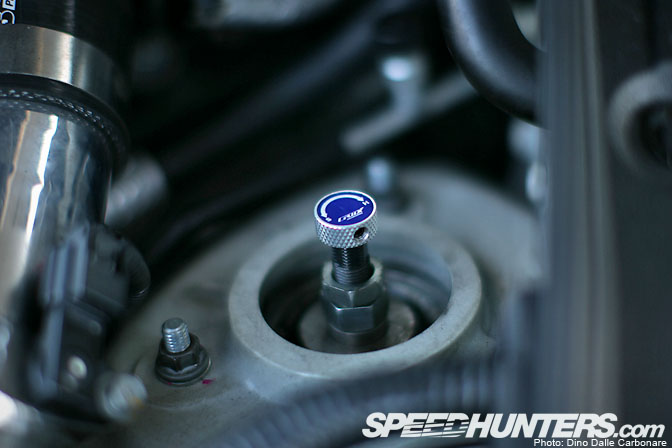 A specially developed Auto Select adjustable suspension kit keeps the car's handling under control and to add an even more direct feel, all the stock rubber bushes for the links and subframes have been replaced with pillow-ball items.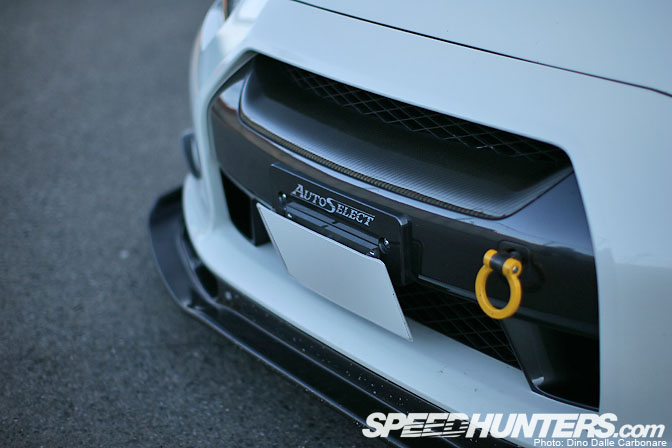 Another Auto Select original part is the carbon fiber grille…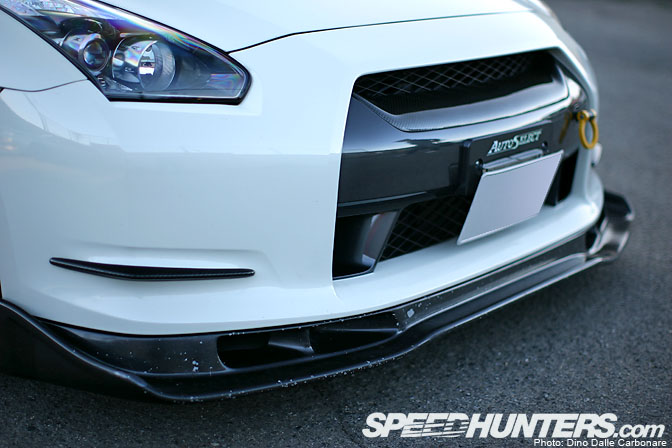 …as well as their unmistakable front lip spoiler. Stone-chips have been added for toughness! Carbon fiber canards finish up the exterior alterations as well as the foldable front license plate mount. I'll leave you to figure what that is for.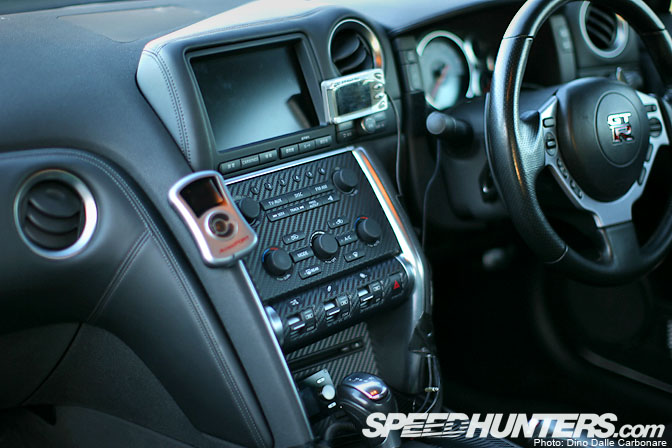 Familiar instrumentation can be found sprinkled around the carbon-clad center console, like the HKS EVC boost controller and A/F meter and of course Sawa-san's favorite piece, the Cobb AccessPort.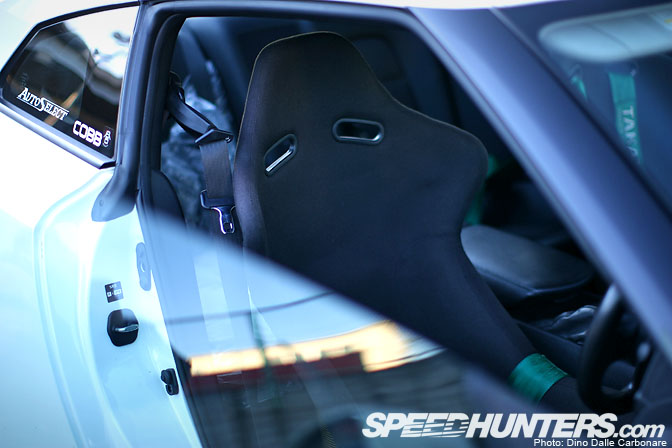 The heavy electric stock seats have made way for far lighter buckets, along with Takata harnesses.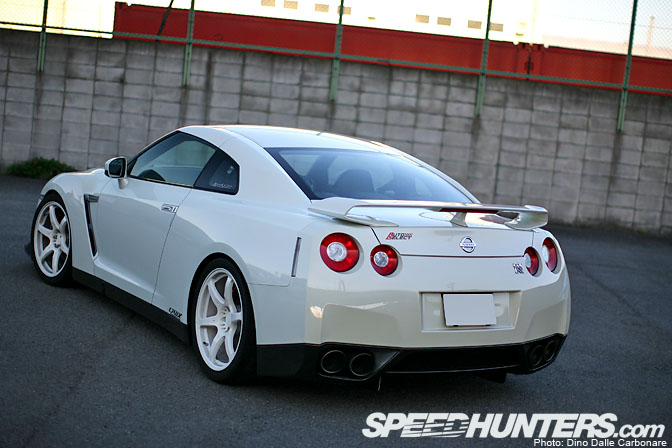 Auto Select have now moved on to develop the slightly more powerful 2012 model that some of their customers already own. Next step for their demo car is even more power, and if their previous creations like the R34 Yellow Shark are anything to go by, I'm sure we can expects something very special. 
-Dino Dalle Carbonare