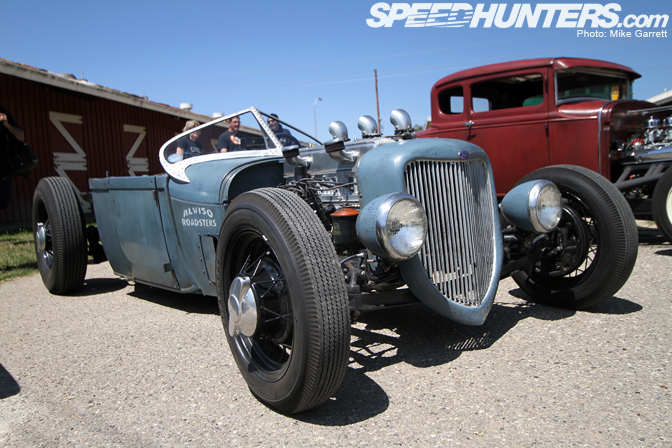 Hopefully you guys have been enjoying the selection of Hot Rod Spotlights I've been sharing from recent events. For my final Rod spotlight of the month, I present to you this heavily modified 1929 Ford.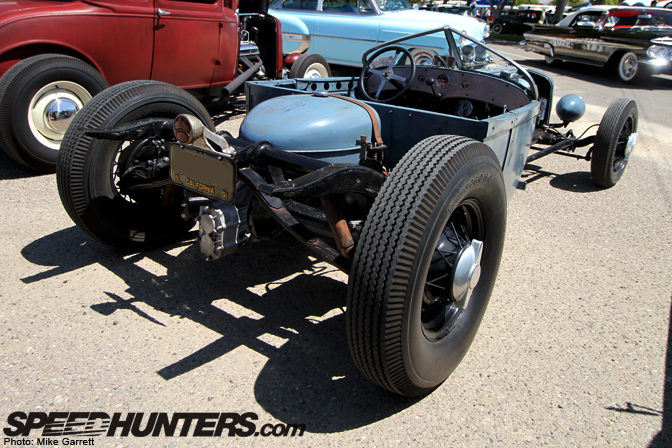 When it comes to a Roadster, this is as raw as it gets. It's a vehicle represents all that is great about Hot Rodding.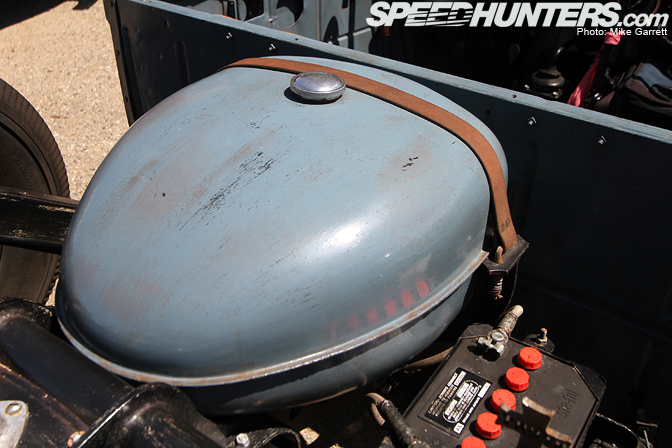 There were so many great details to be found here. From the fuel tank, which looks to have come right off a motorcycle…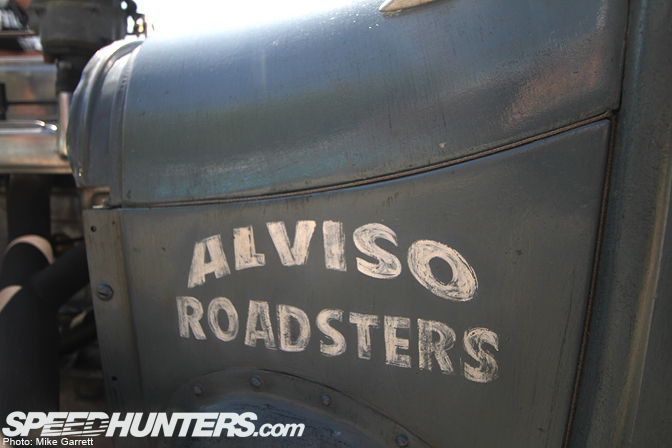 …to the hand-lettered car club identification.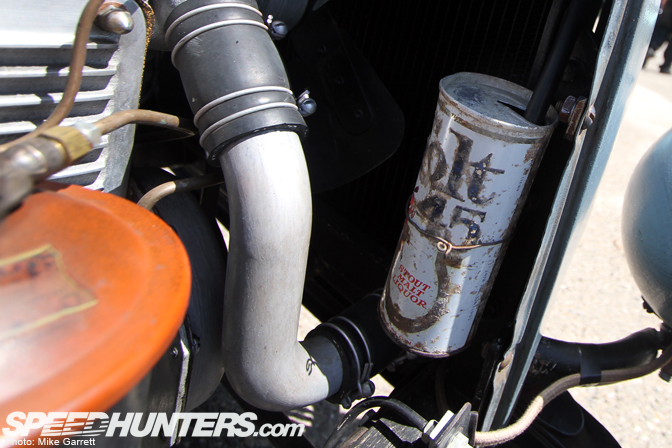 Surely Lando Calrissian would approve of the use of this Colt 45 can in the engine bay.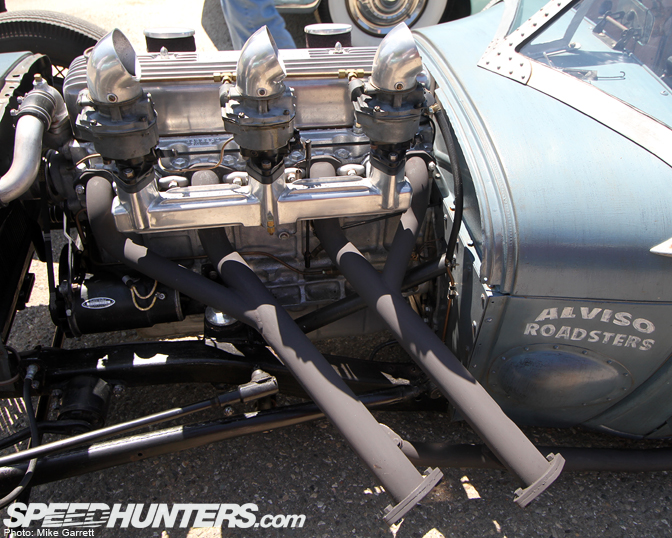 Speaking of the engine bay, it's occupied not by a typical V8, but by this Offenhauser-equipped inline six. Don't let the headers fool you! There are six plug wires on the other side.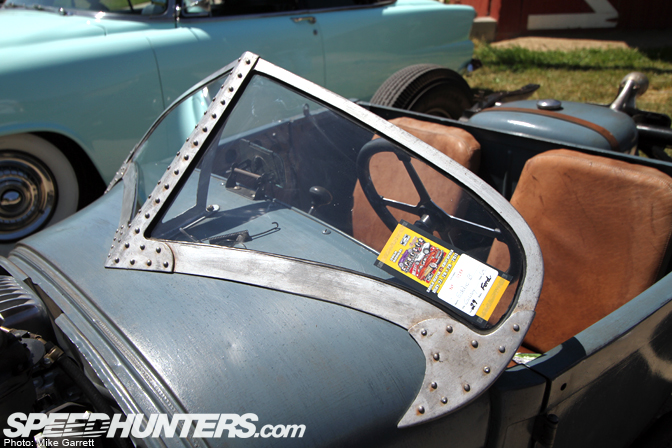 The aircraft/race car-inspired windshield is all sorts of cool.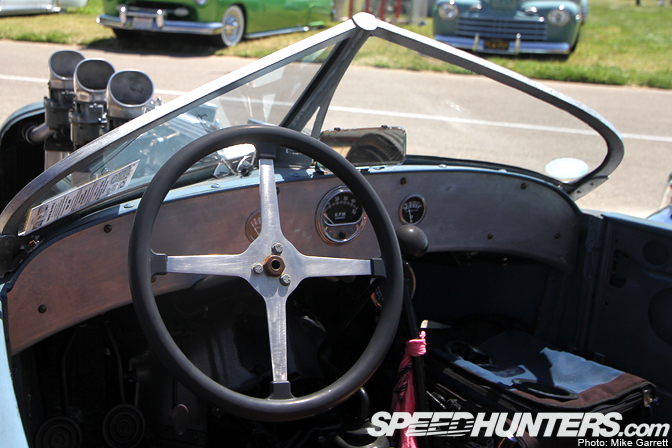 If this your driver's-eye view, then your motoring experience is as visceral as it gets.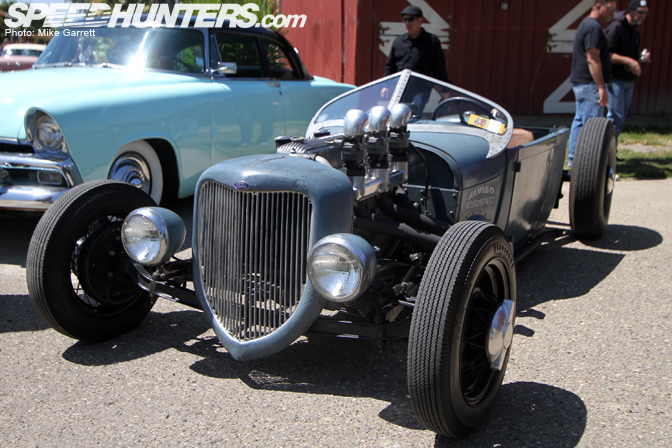 In an age of cars with stability control that can't be fully disengaged and computers that need to wake up sleeping drivers, it's always great to see there are machines like this one still on the road.
THIS is why Hot Rods are great. Plain and simple.
-Mike Garrett