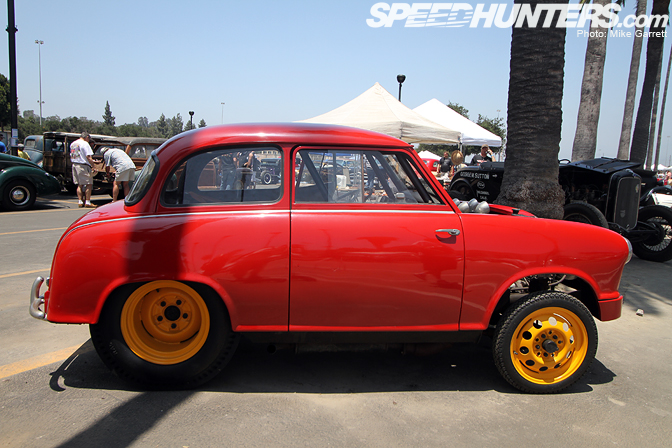 The formula for building a good drag car has always been a simple one. Stuff the most powerful engine you can build into the lightest car you can find. This idea was stretched to its limit back in the glory days of the 1960s, and this '56 Lloyd 600 is a stunning time capsule from that era.
This isn't a recreation, but the genuine artifact – originally built and raced around Southern California during the early '60s.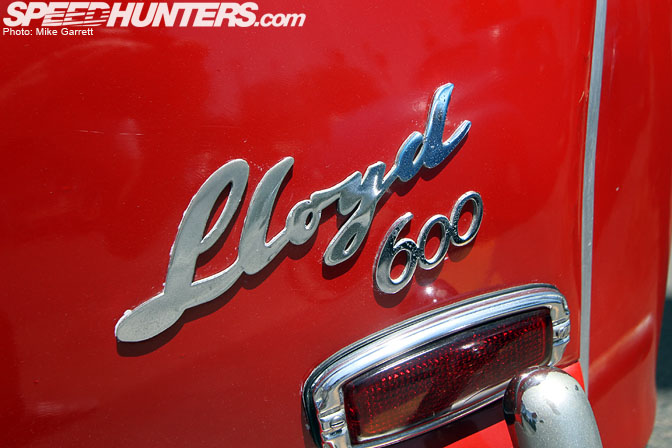 In case you aren't familiar with the Lloyd brand (as I was), these German microcars were built until 1963, with most of them powered by two-cylinder four-stroke engines. This was one of the few that found its way to American shores.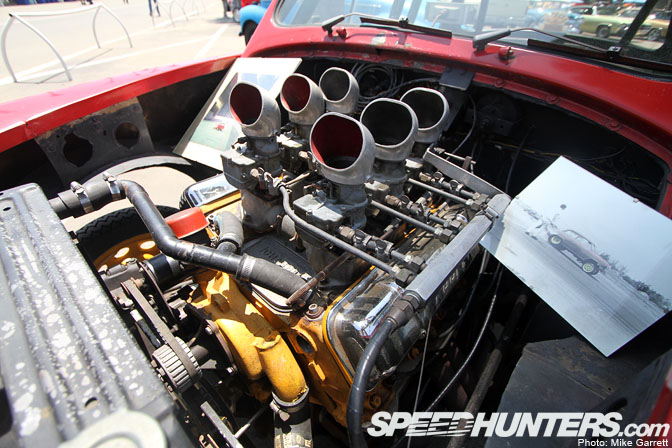 There is no two-cylinder to be found in this Lloyd though. That's a fully built Oldsmobile V8 you are looking at.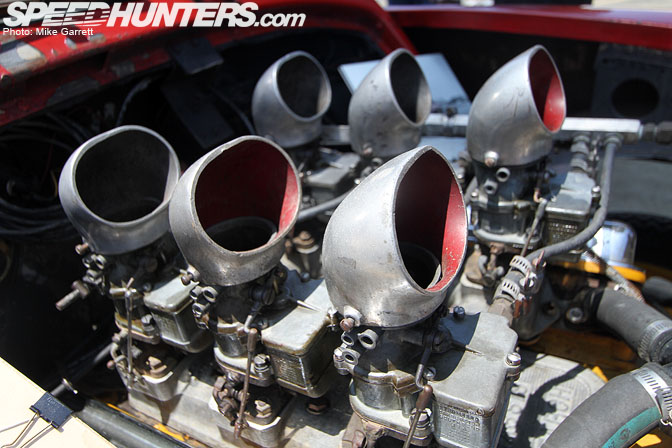 The Olds motor helped power the little car to a best quarter mile ET of 11.22 at 122 miles per hour, set at the Colton Drag Strip back in 1963.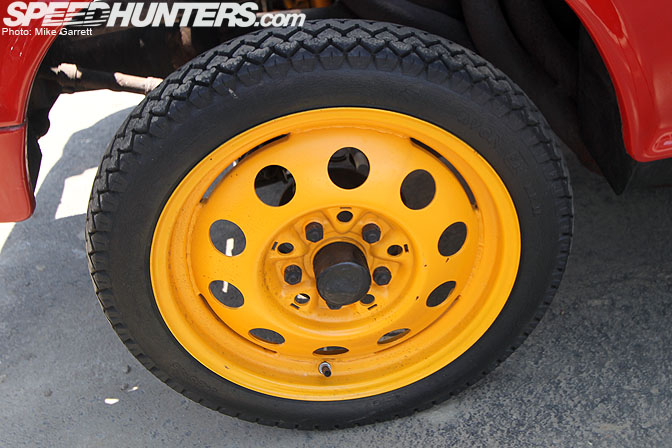 The front wheels on this car couldn't be narrower. You can see there isn't much in the way of brakes behind there either.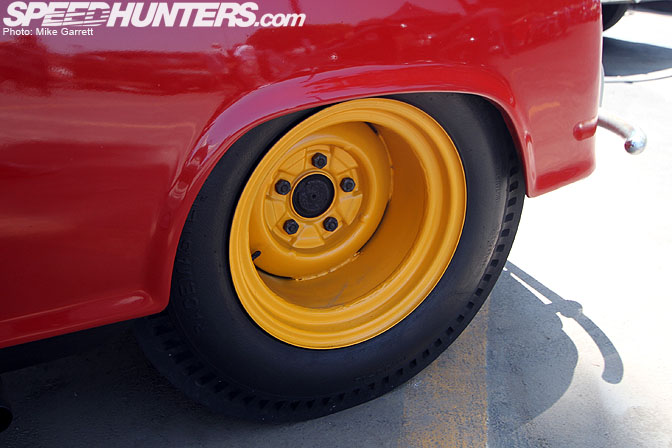 The rear wheels and tires are slightly more substantial.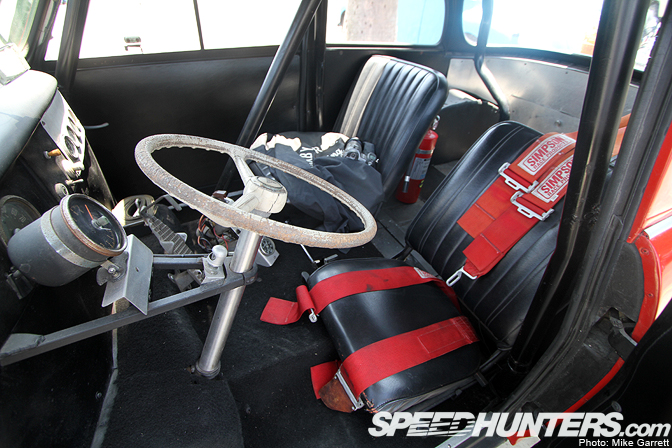 Interior view. It's part race car, and part school bus. No doubt this was a scary place to be crossing the traps at over 120mph.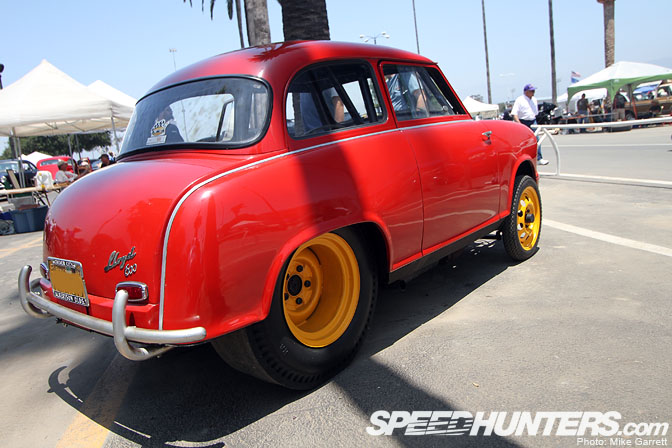 There is no way the German engineers that designed this car ever imagined it looking or driving like this, but that's the beauty of it, and the beauty of Hot Rodding in general.
-Mike Garrett