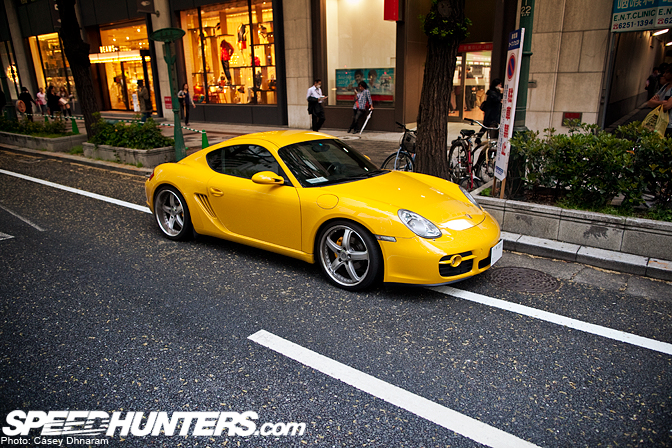 During my time in Japan we were mostly based in Shinsaibashi in the heart of Osaka. Day in and day out, we'd come across a variety of special cars as we walked the streets, such as this vibrant yellow Porsche Cayman. Usually I'd end up running after them with my cameras, so luckily this Porsche was parked so it was easier to shoot.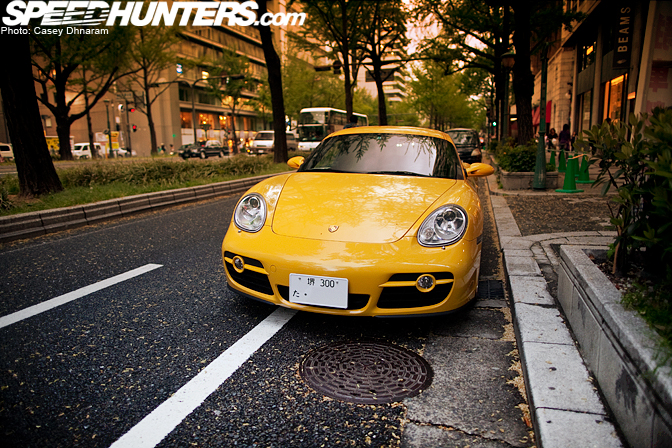 Hearing the car scream past was one thing, being up close and personal was another. People in Japan tend to have a high amount of pride and respect for their vehicles, regardless of whether it was a semi or an exotic. This Porsche was no different; I could literally see myself as I walked past in the refections.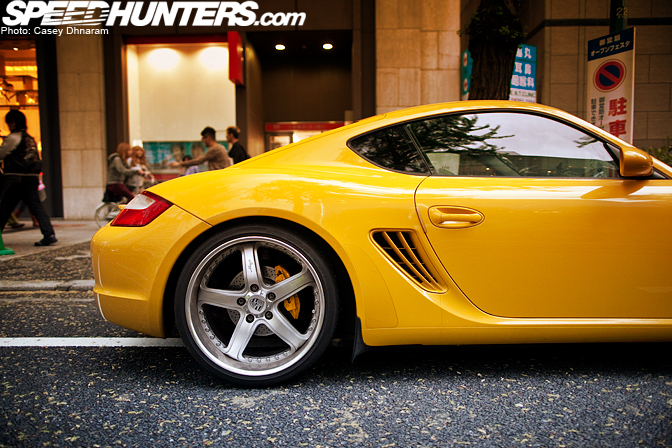 The first thing I noticed, the car was sitting on an aftermarket set of wheels…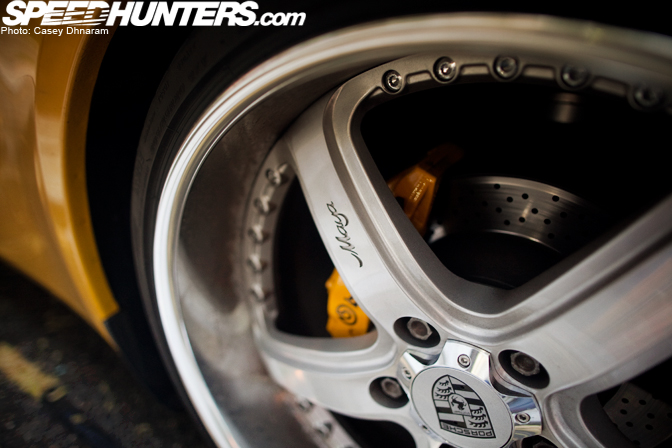 Taking a closer look I noticed they were a full set of Maya DLS Diamonds.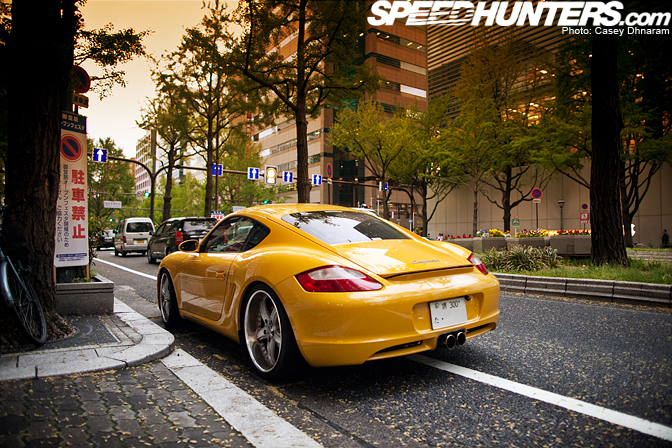 From the rear the car definitely has an aggressive appeal to it, especially with its huge wheels adding some girth to the back end.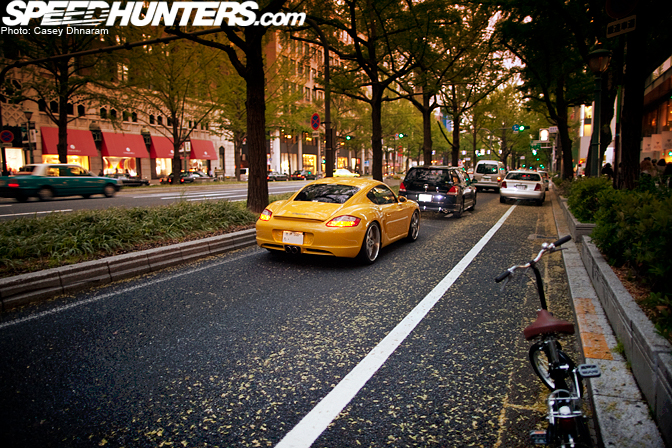 Just as I was walking back I saw the car driving off, absolutely gorgeous.
-Casey Dhnaram