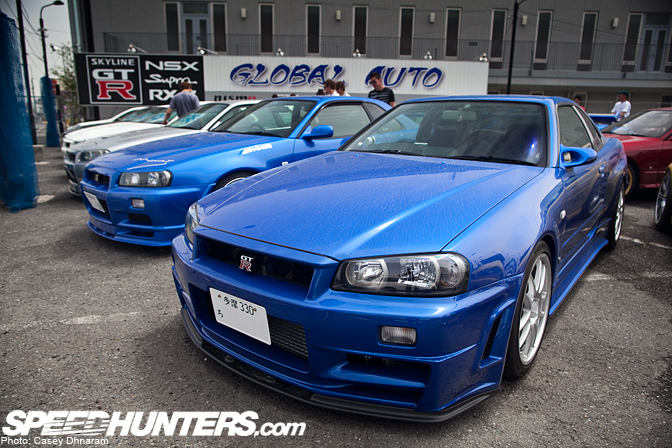 Global Auto is probably one of the biggest Skyline GT-R workshops throughout Japan. The dealership itself is located in Sakai City, Osaka Prefecture which is part of the Kansai region (south-central region of Japan).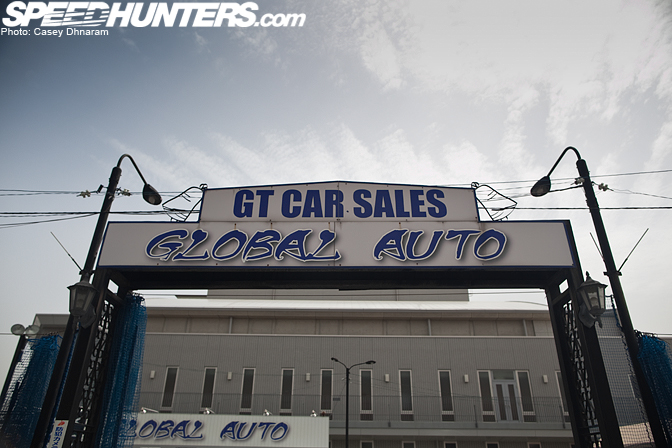 Global Auto is located amongst a number of other car tuning companies, and K-Tours' Shane and Erin arranged for Tsukasa Matsumoto-san to show us his facilities.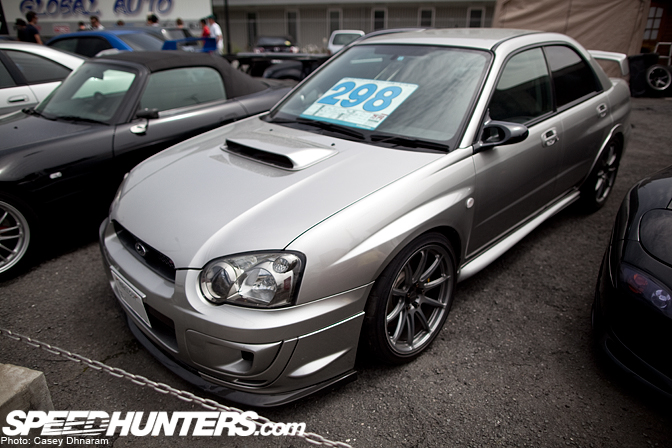 Enough talk though; let's take a look at some of the impressive street cars that Global Auto had. The yard was not only filled with GT-Rs but other cars such as this gunmetal grey Impreza.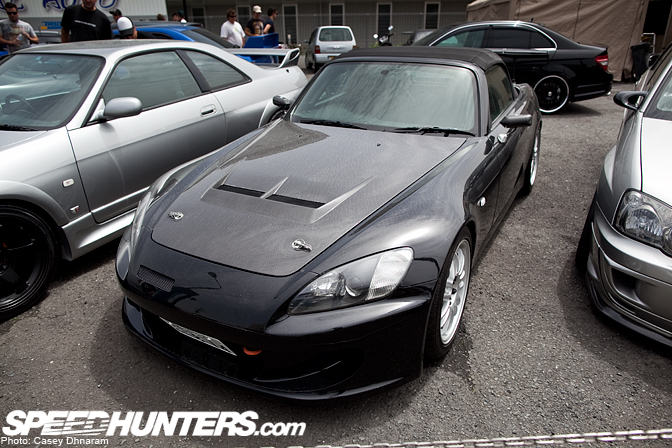 Alongside the Subaru was this aggressive looking Honda S2000 with an aftermarket front bar, carbon hood and RE30s.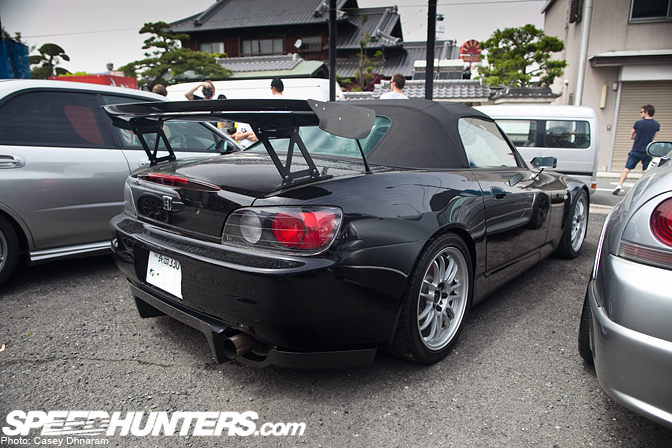 A huge carbon fibre read diffuser has been fitted underneath the standard bumper, and let's not forget that spoiler. The car looked like it was almost track ready.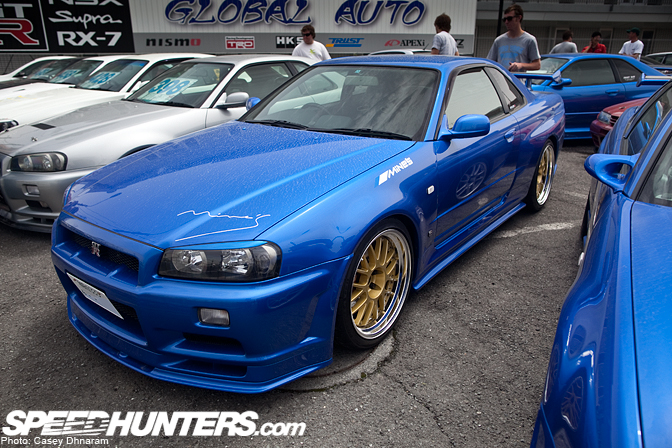 Over to one side I spotted a line of several Skyline R34 GT-Rs all in spectacular condition, and were displayed according to their colour.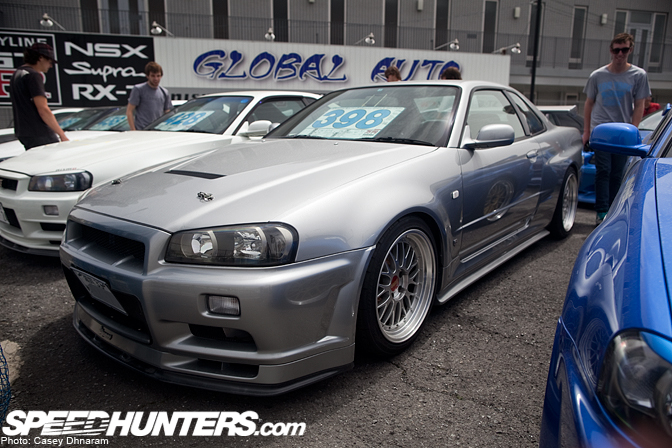 This one in particular was probably my personal favourite. It certainly looked very aggressive with those BBS wheels.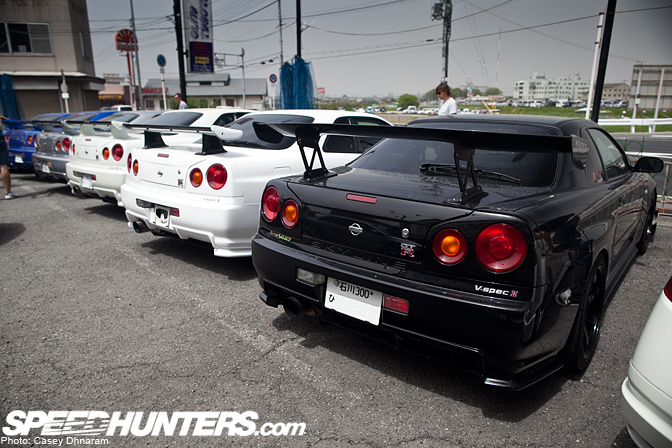 The line of black GT-Rs ranging from blue, silver and white led to this black on black V-Spec II…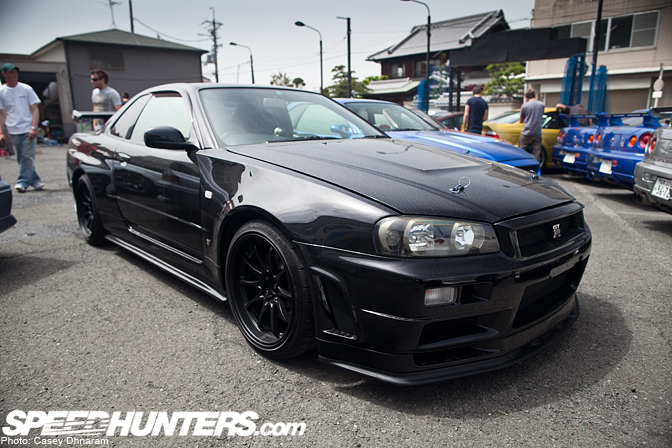 …With CE28Ns. Which one would you pick? No doubt it would be hard to decide!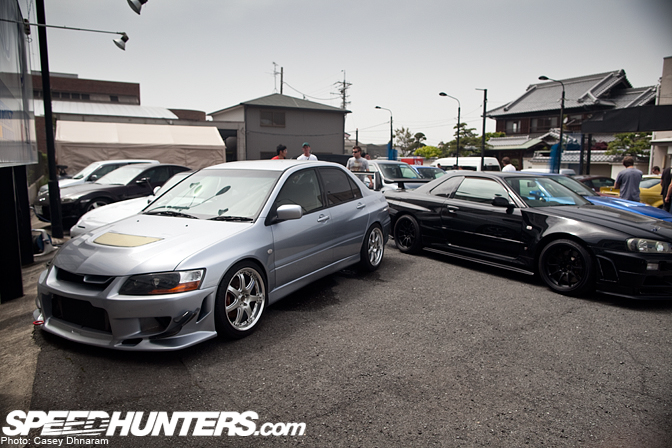 Tucked away in the corner was this EVO, quite a nice contrast with the GT-R I thought.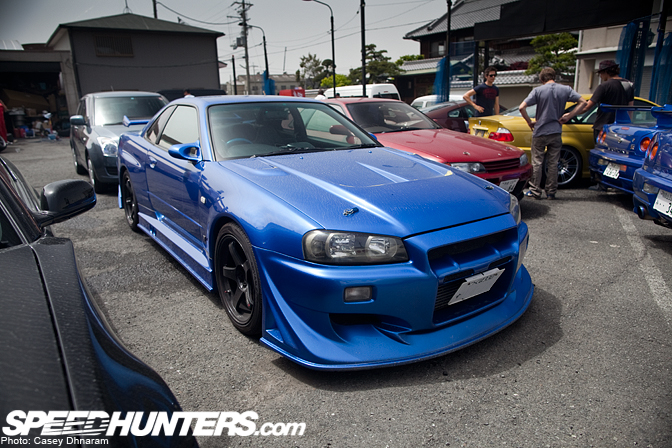 Turning my back I was faced with yet another R34 GT-R, this time with a different appeal to it.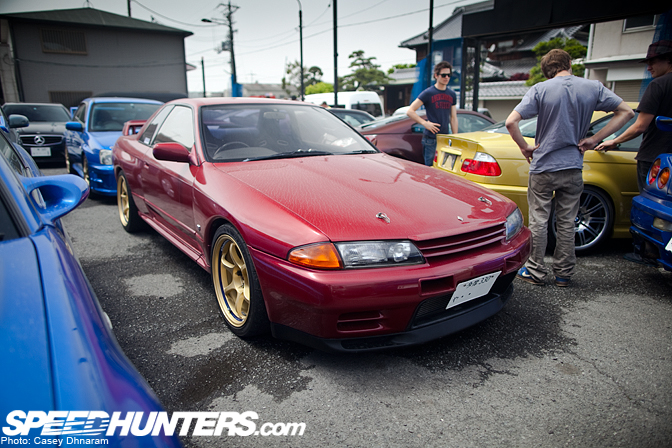 It was nice to see a clean R32 GT-R amongst all its younger brothers.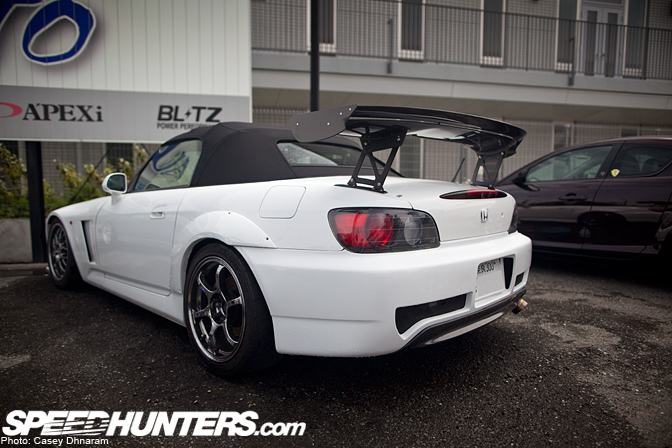 There was also another S2000 in the car yard. This white example looked a little more serious with its wide body.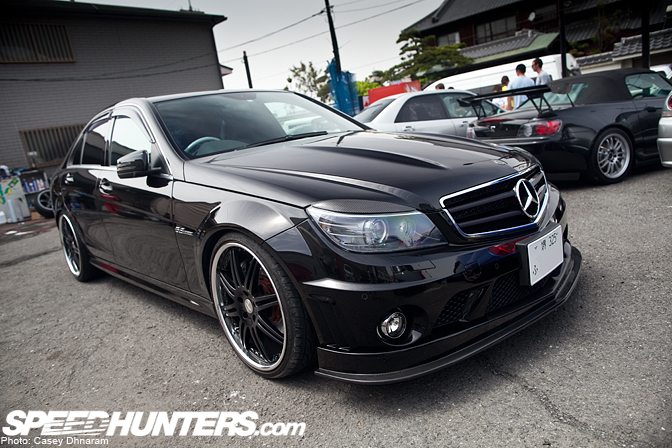 This Mercedes C63 AMG was probably one of the newest cars in the yard and looked unbelievably glamorous…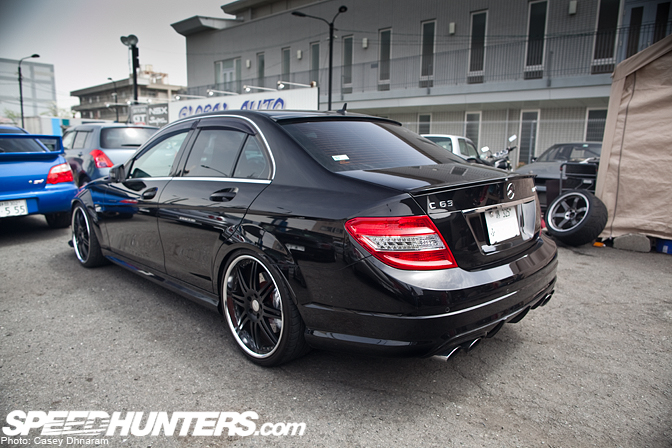 …Both from the front and rear.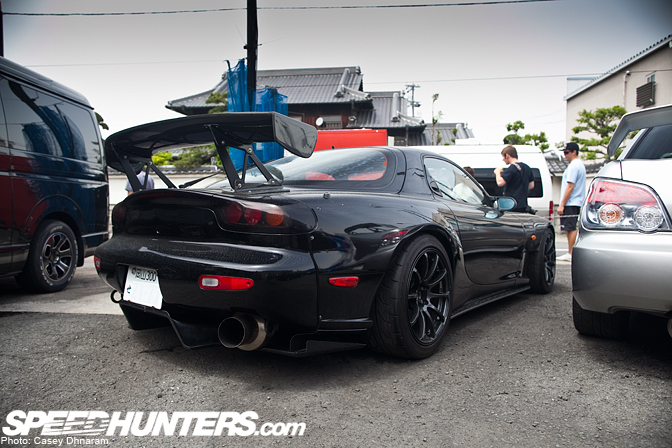 As we left I spotted this serious FD3S RX-7 which once again looked track ready. The huge rear spoiler, rear diffuser and the large exhaust hanging out just screams out time attack.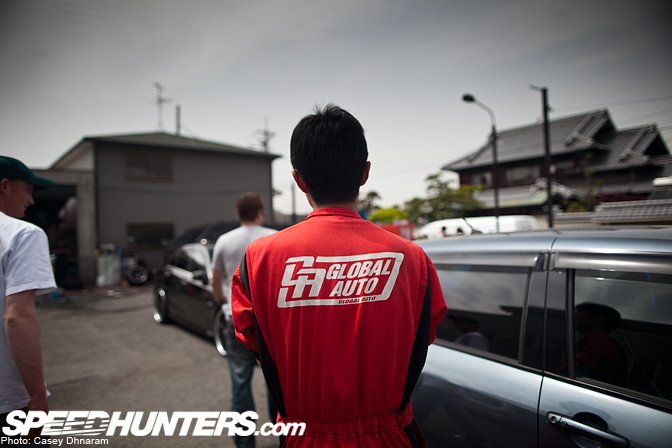 I'd personally like to thank Matsumoto-san for allowing us to look around the car yard; it was pretty exciting visiting one of the largest GT-R dealerships in Japan.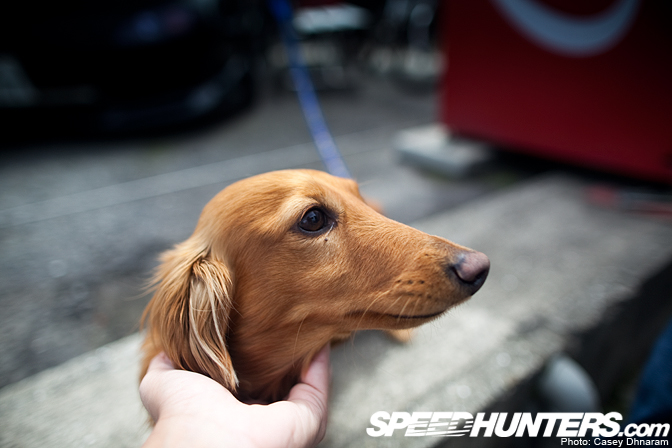 As we left I couldn't resist shooting a photo of this gorgeous Dashound, formerly known as sausage dogs.
- Casey