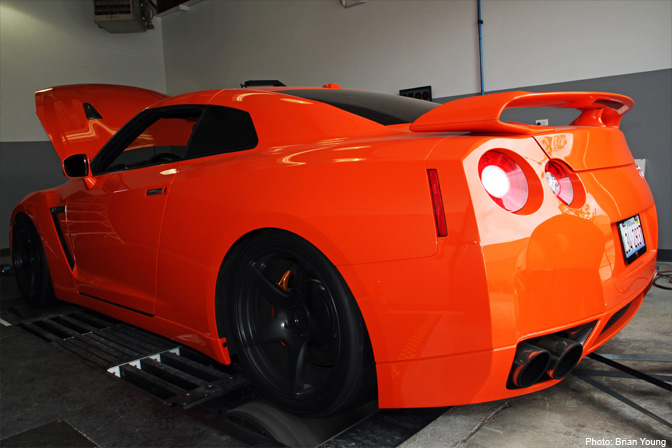 Remember the Agent Orange R35? Although it was AMS' most powerful Alpha 9 GT-R to date, apparently Agent Orange's new owner wasn't entirely satisfied. Although the R35 was making big power on race fuel, the owner set a new target: to become the highest horsepower pump gas R35 GT-R in the world.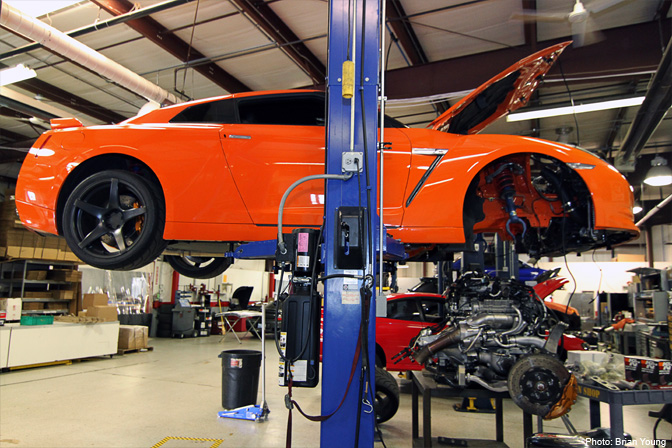 So Agent Orange went in for some surgery.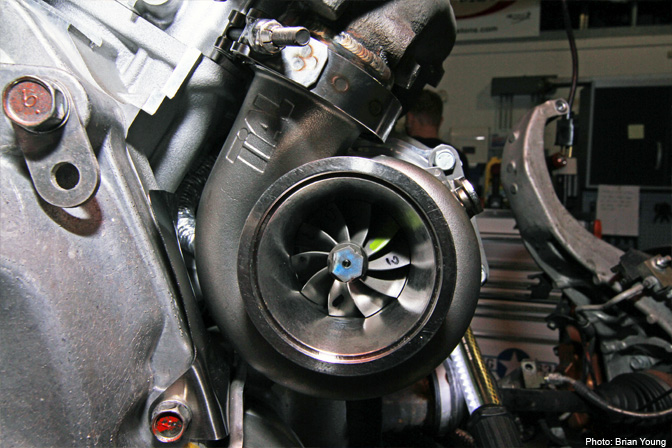 The Alpha 10 turbo kit was installed, further boosting the power produced within the AMS 3.8l short block.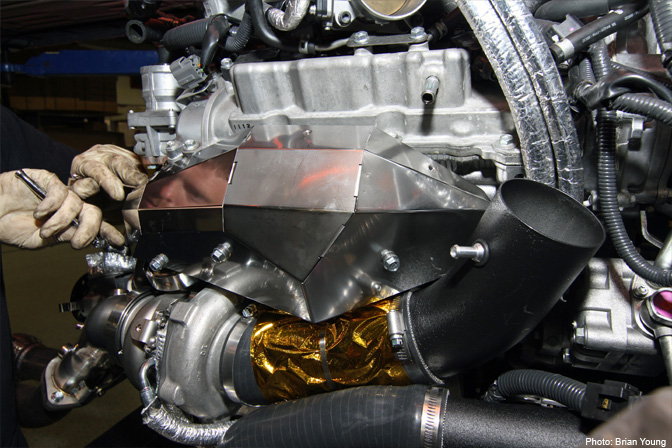 Space is at a premium in the R35's engine bay. Here you can see the extensive shielding and insulation done to contain the heat…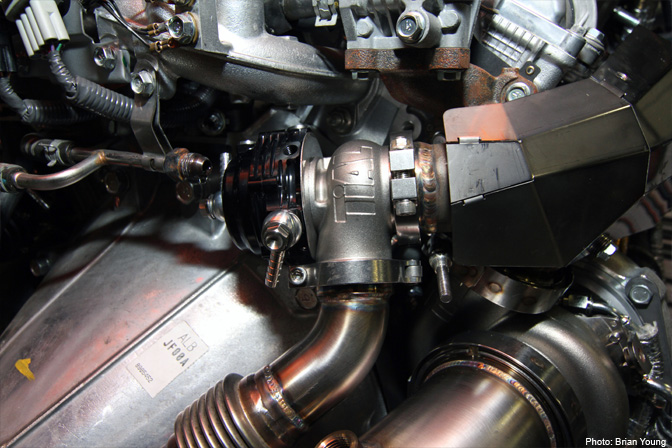 …Behind the wastegate is more shielding.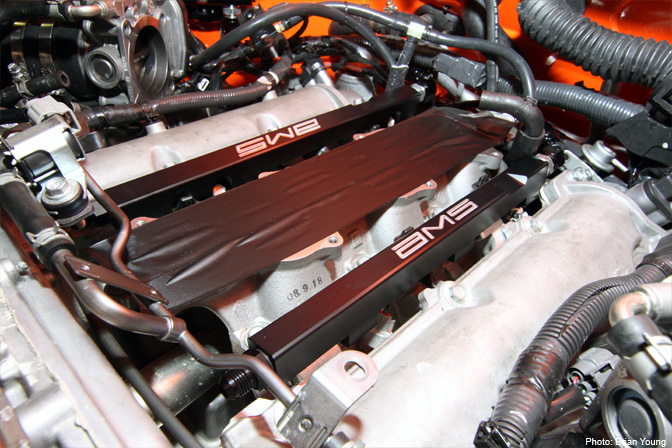 AMS have also fitted Agent Orange with a set of prototype fuel rails that feed 1000cc injectors.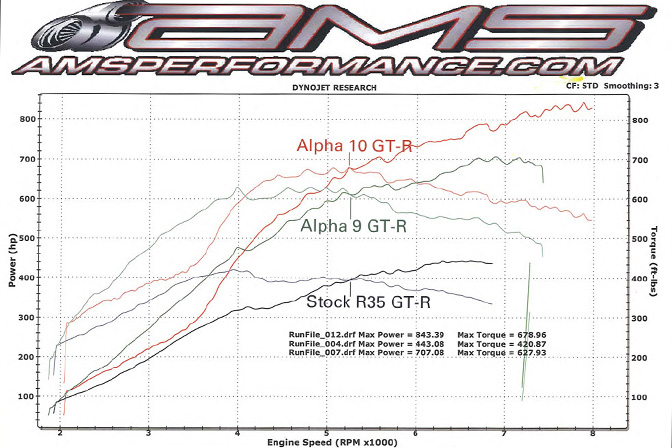 While some people would be happy with a stock R35 GT-R's power output, others want more. Much, much more. 843hp at all four is certainly nothing to sneeze at.
- Charles Kha
Photos by Brian Young