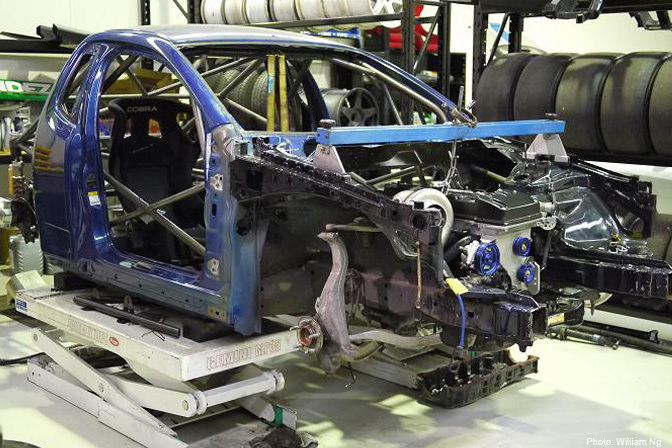 Earlier in the week I mentioned that the time attack scene has been heating up ahead of this year's WTAC, and the crazy builds are certainly in full swing. We've shown you a handful of the cars that are being readied for competition, and hopefully we can continue bringing you insights into these insane creations. Although hard to recognise in this photo, what you're looking at is Fernandez Motorsport's all new time attack racer which is, of all things, a 2010 Ford FPV Ute. A Ute might not be the first platform you'd associate with time attack, but ex-V8 Supercar driver Jose Fernandez is confident his team can make it work.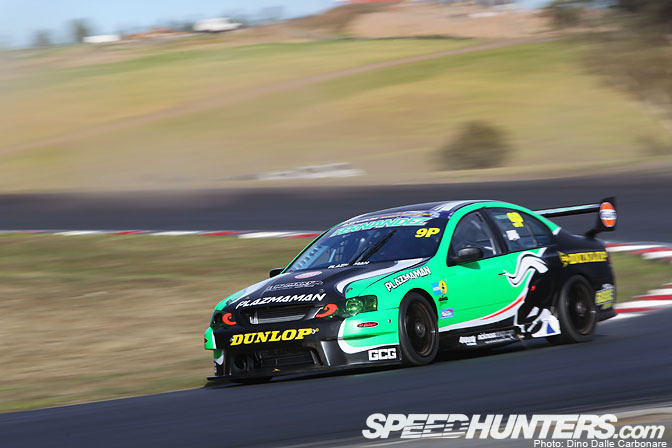 At last year's event, Jose Fernandez (who owns and runs Fernandez Motorsport) campaigned one of his ex V8 Supercar Ford Falcon race cars.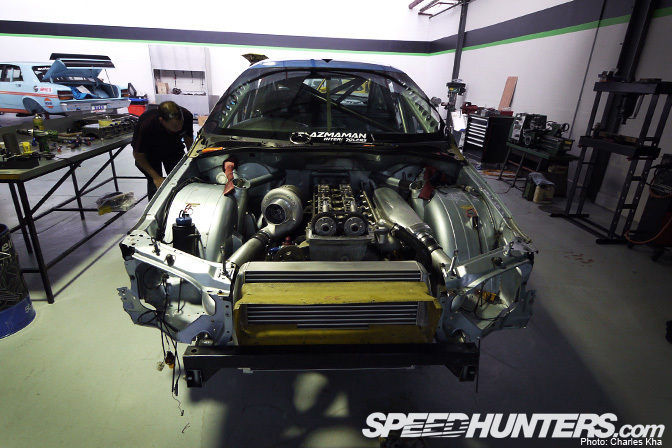 These are some old photos of the Falcon. Fernandez opted to bin the V8 and swap it for an inline six turbo, which certainly created a stir amongst the traditional V8 communities.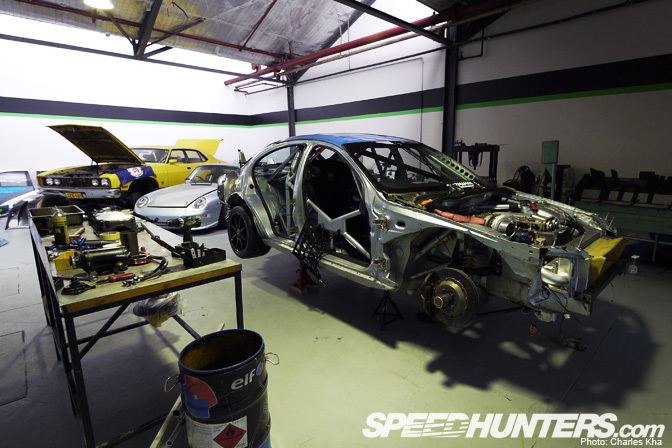 As you can see, the team had rebuilt the car from the ground up, finishing it on the eve of last year's WTAC event. Unfortunately the team was dogged by traction issues. For this year, the team have decided not to use the ex V8 Supercar chassis, and instead will be building a FPV Ute that you see in the opening photo.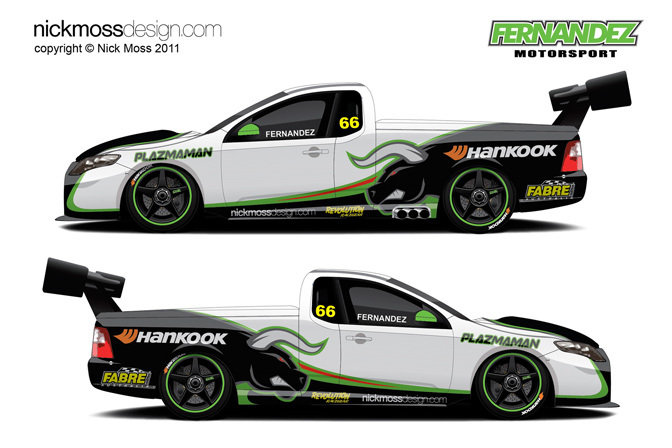 This is what the finished livery will look like, although the concept design doesn't show the aero that will be on the car. "A V8 Supercar may be a great race car, but for this type of thing it is unlikely they would ever be competitive" Jose said. "To start with they are built to do 500 laps door handle to door handle and are built very strong, but they are also very heavy. With the ute we are starting with a clean slate and we will construct most of the body from carbon fibre and include a big aero package. Our aim is to have the whole thing race ready at around 1000kg [2200lbs]."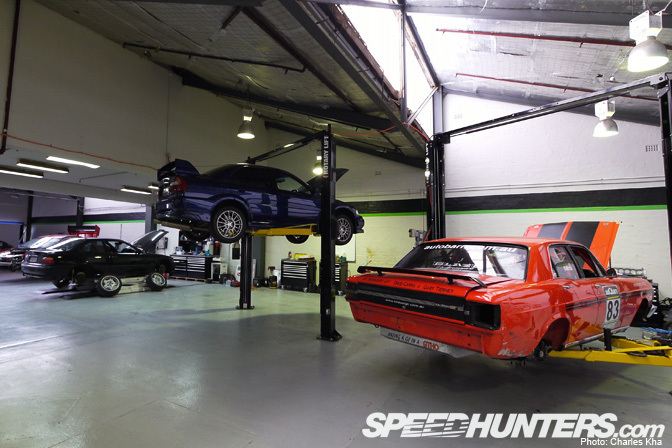 The build is currently taking place in Fernandez Motorsport's HQ in Sydney, Australia.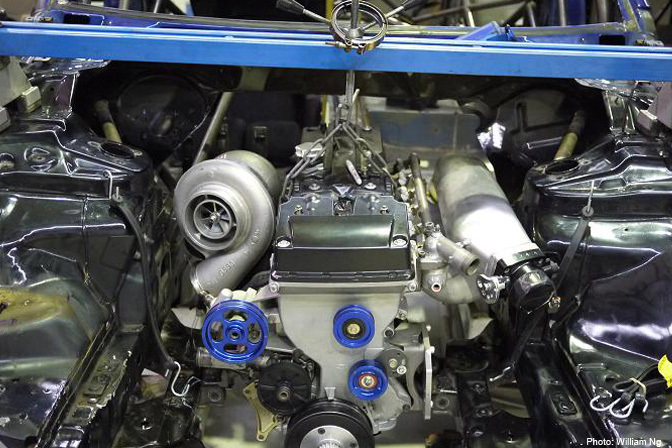 The dry sumped 4 litre XR6 motor from last year's car has been dropped into the Ute. There have been some further improvements done for this year, most notably a new turbocharger.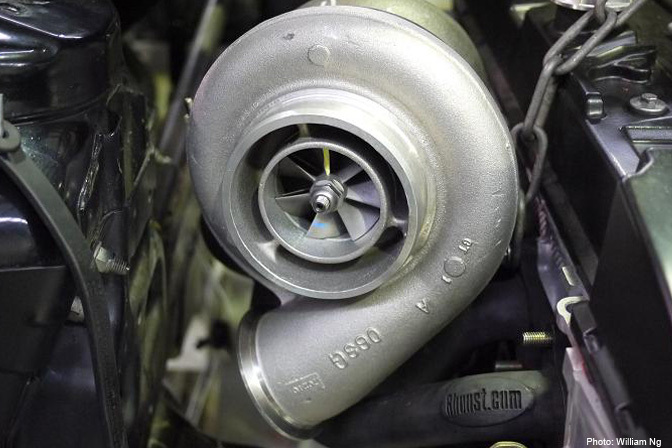 The turbo also sits a lot lower in the engine bay in the quest to bring weight as low as possible. The team haven't announced what power figure they'll use at Eastern Creek, but they are certain it can comfortably produce over 800hp if necessary. The team are leaning towards mating the inline 6 to a Holinger sequential transmission.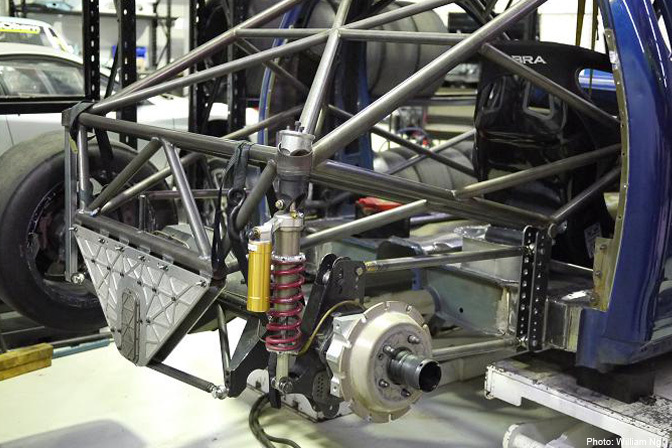 Former ASM Editor William Ng was kind enough to pop into Fernandez Motorsport to grab these photos for us, which shows the extensive modifications that are being done. Here's what the rear looks like without the tray. The team have fitted a four-link style rear along with Ohlins shocks. The diff will be a similar unit to what the team ran in V8 Supercars.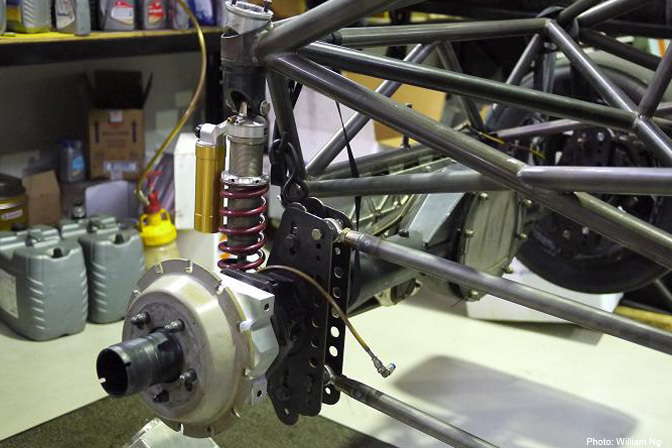 The Fernandez Motorsport team are rumoured to have a few innovative tricks up their sleeve. From what I've heard, they might even run a dually setup on the rear…
Give us a shout in the comments if you'd like to see more of these builds!
- Charles Kha
Photos by William Ng