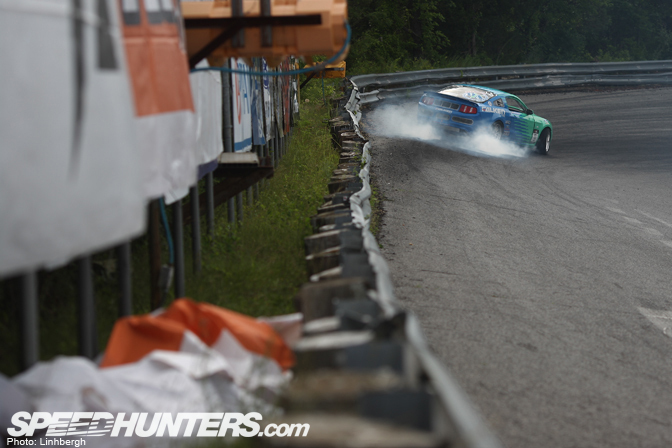 It seems like we just left Florida and have gone straight into New Jersey.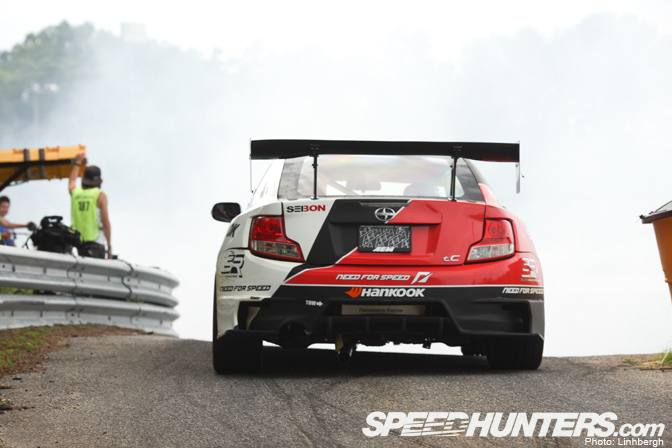 But after Florida's unknowns, it was nice to get back to a bit of familiarity. Wall Speedway is a track that a good portion of the drivers know and also a track that Larry and I are very fond of shooting.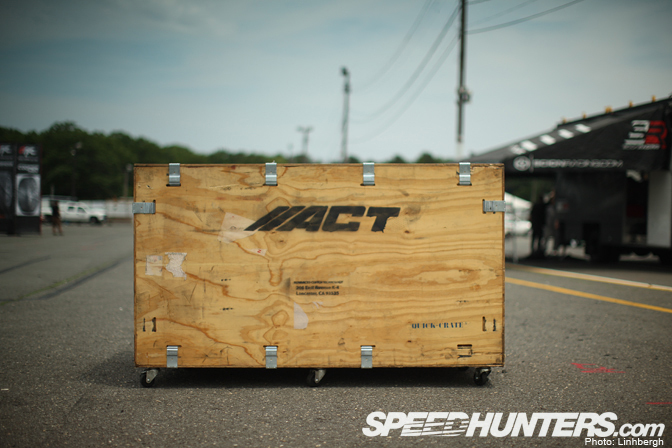 Thursdays have always been known as set up day for Formula D. If you walk around on set up day, you'd find a lot of these crates littering the paddock.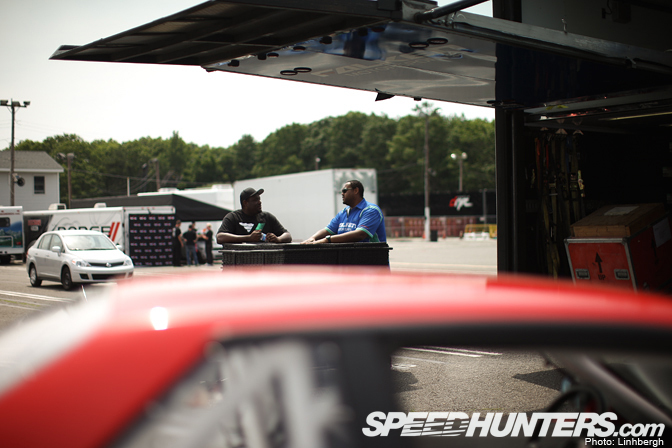 In the grand scheme of an FD weekend, Thursdays are always the most relaxing for teams and competitors.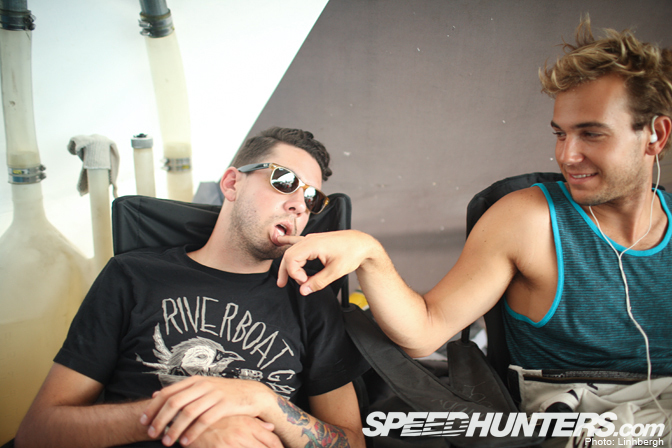 There's even time for a nap, as demonstrated by Matt Powers' spotter – Tommy Roberts.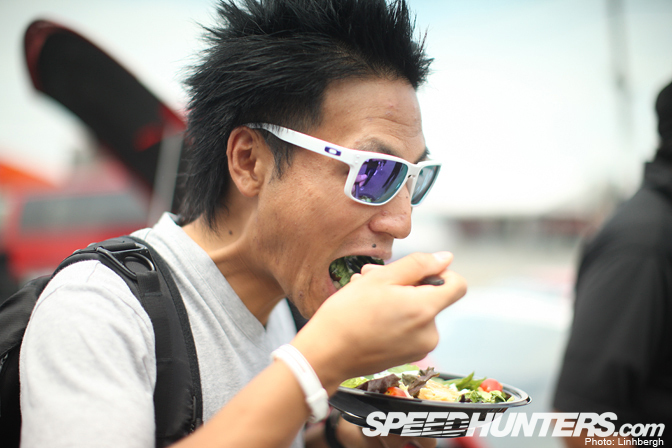 The downtime during the setup day also gave teams and drivers something they usually do not do on Friday and Saturday: eat.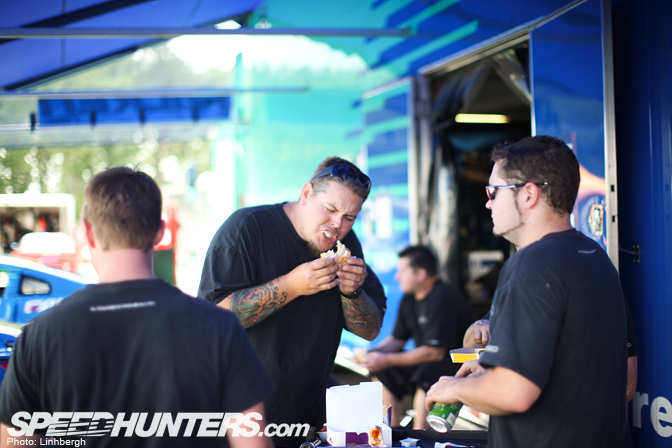 Here's ASD's general manager, David Gibson, chowing down hard on some McDonalds. Formula D can't be glamorous all the time!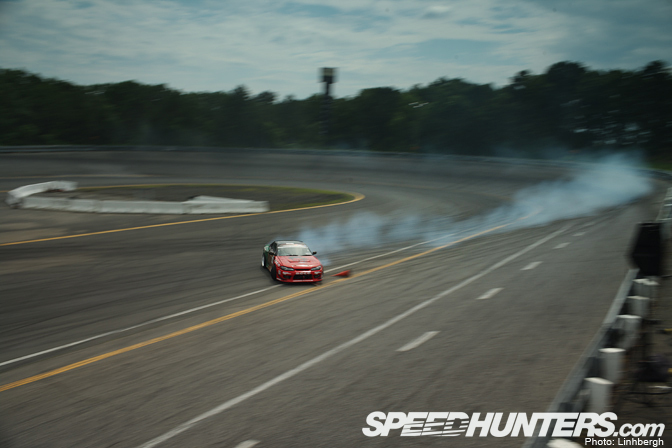 Ross Petty on the other hand, preferred to eat cones.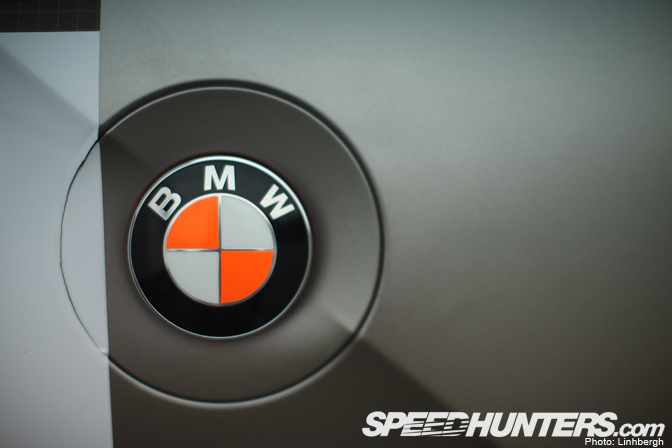 While snapping away in the Nitto pit area, I noticed Mike Essa's BMW Z4 now has emblems that match his livery.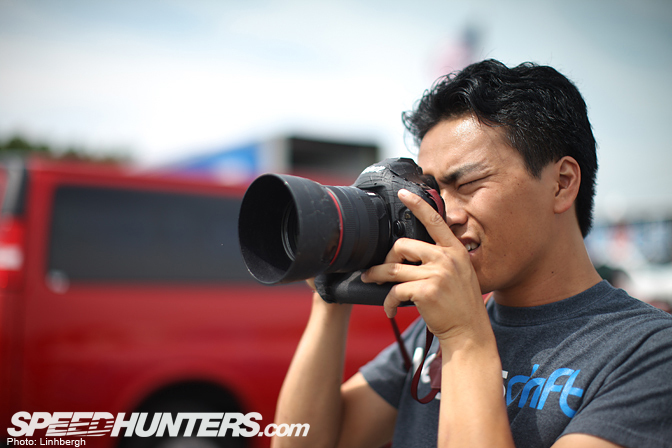 Another new change on the grid at Jersey was that Larry Chen showed up with a haircut!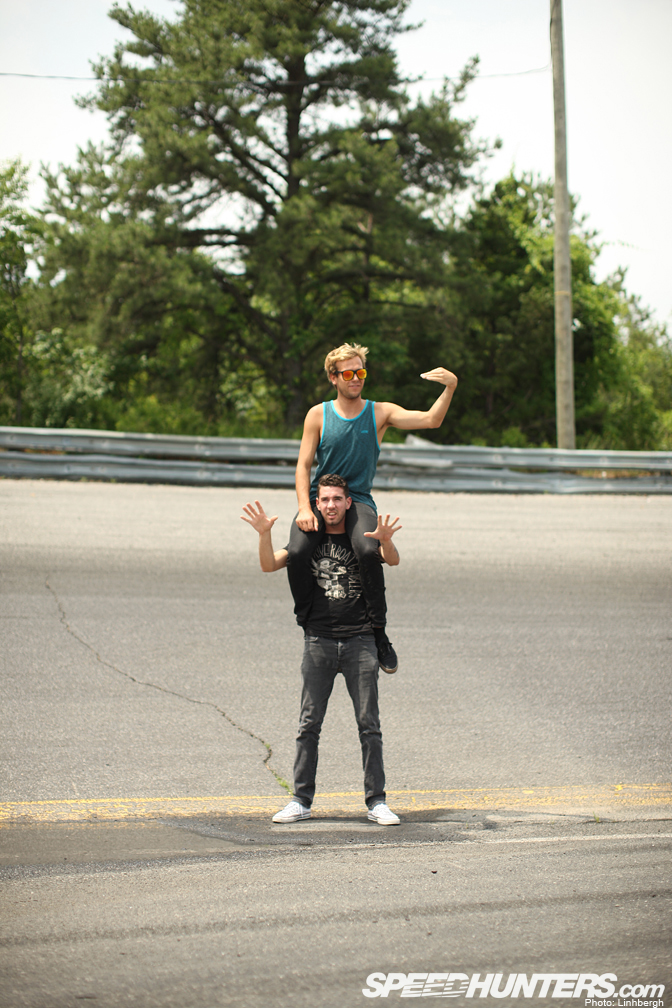 Before the practice session started, Matt and Tommy walked the track together (quite literally) studying its surface, each corner and the overall feeling of the track.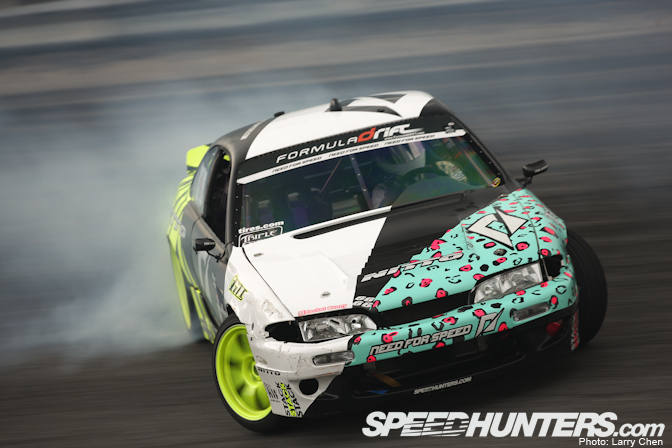 Walking the track seemed to work as Matt was looking real solid during the practice session.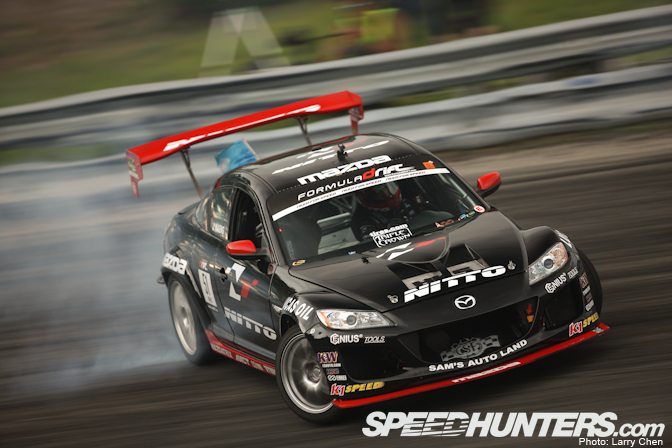 Joon Maeng was up to his usual "I'm killing it" self.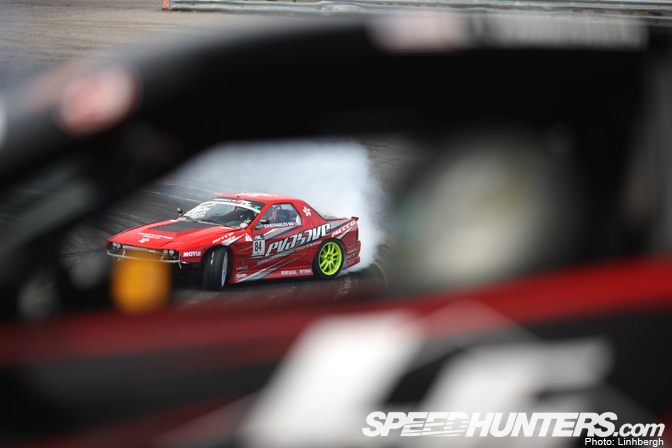 Luke Lonberger looks on as Charles finishes up his practice run.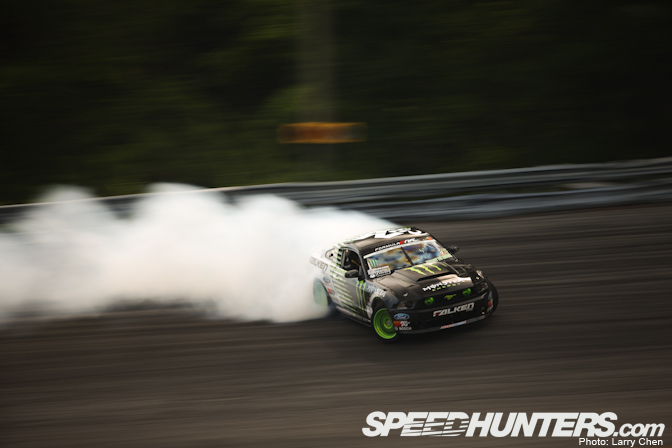 As was Vaughn Gittin Jr.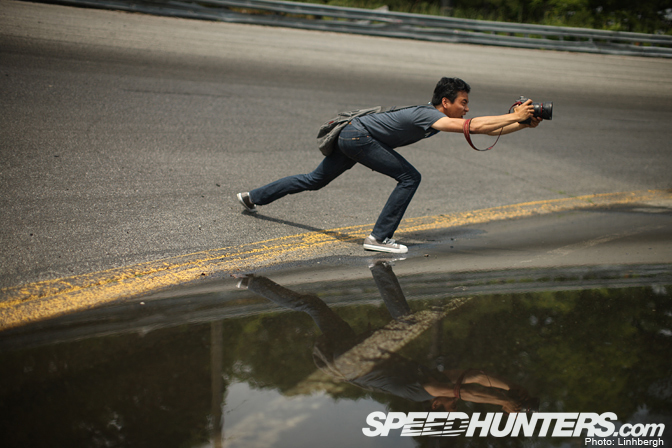 Larry was also up to his usual self and demonstrated his drive to get "the shot" on multiple occasions.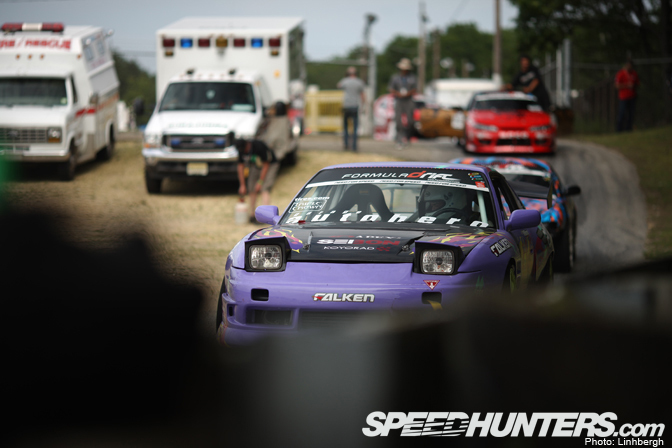 Before heading out to practice, Walker Wilkerson, who has never been to or drifted at Wall Speedway, expressed his liking for the track.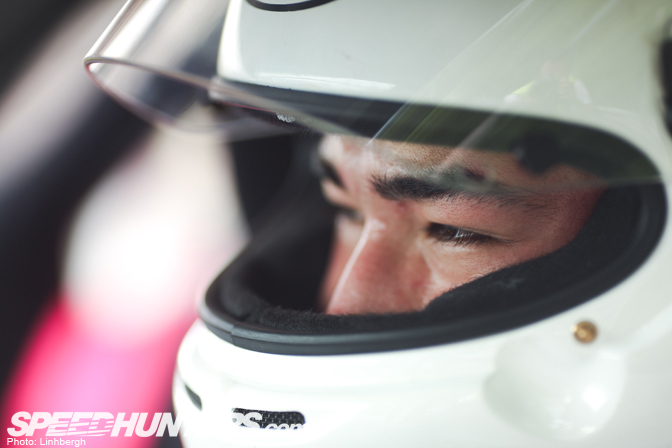 Heading into practice, he put his game face on. Intense.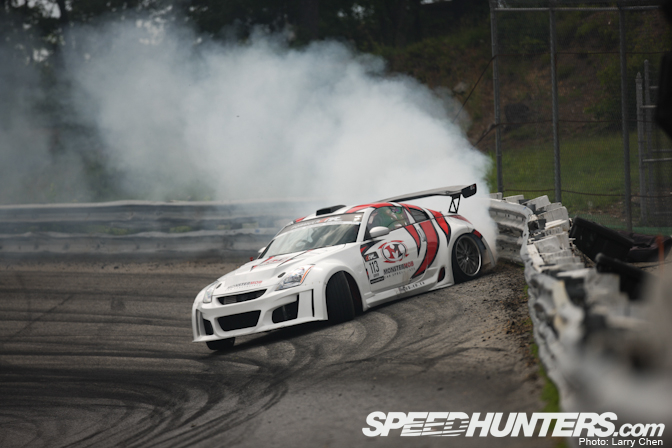 Otto Graven might not win awards for the styling of his 350z, but he is one hell of a driver. Solid runs all day long.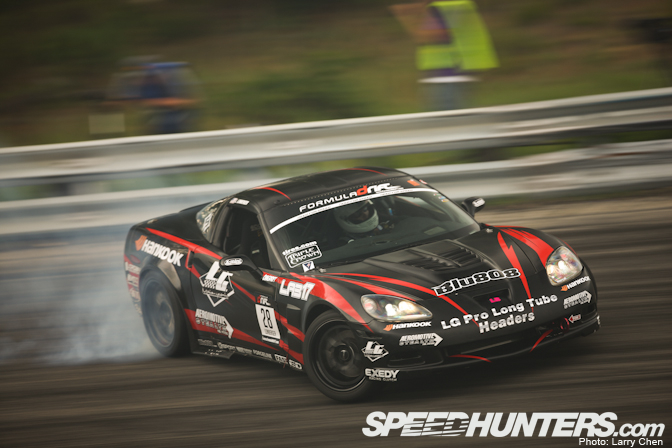 Luke Lonberger looked like he was having a hard time with his car…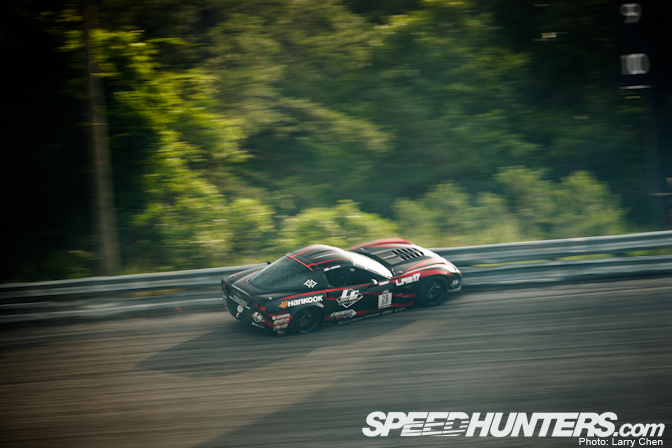 …which resulted in him crashing into the railing. He became the first crash of the weekend.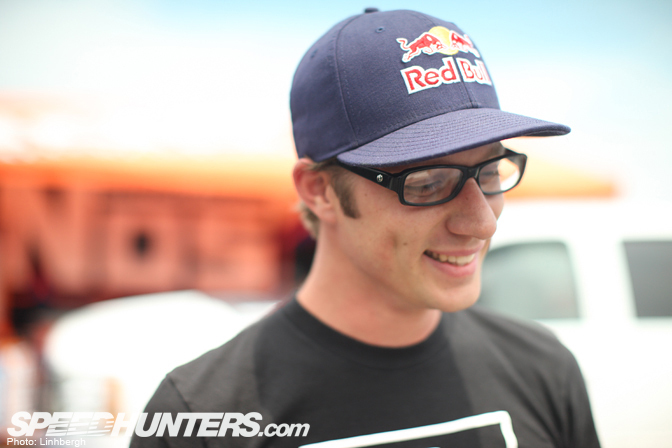 Ryan Tuerck definitely had something to smile about.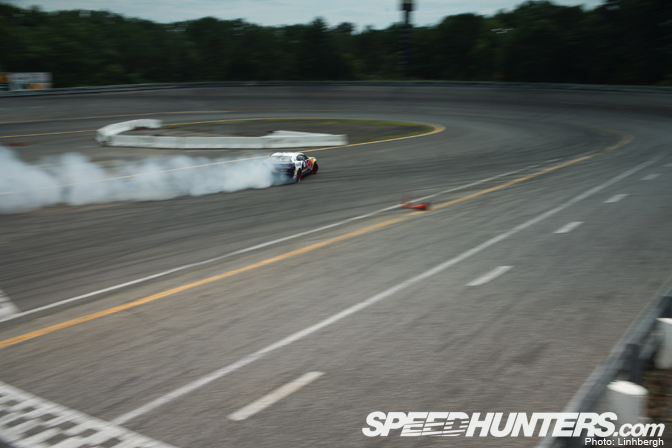 His car looked dialed in…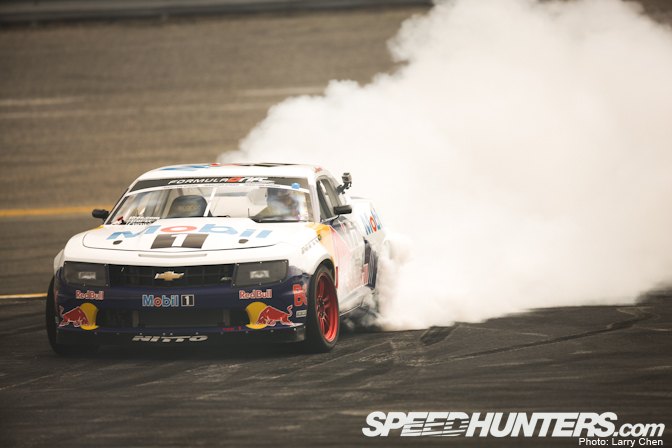 …and was pouring out tons tire smoke as he was breaking in his new LS7.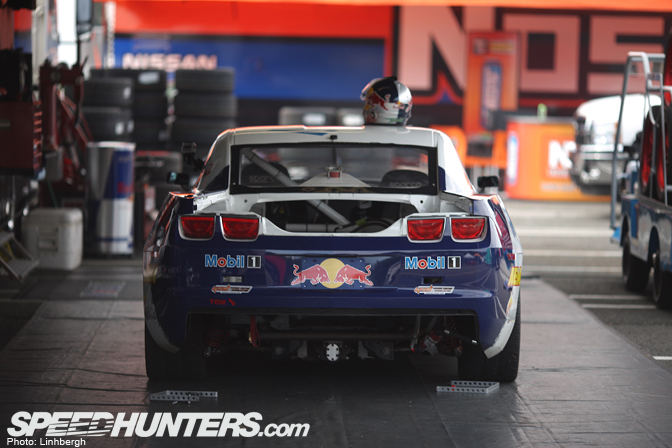 On Monday, I will be making a trip to Gardella Racing to take a closer look at the Camaro.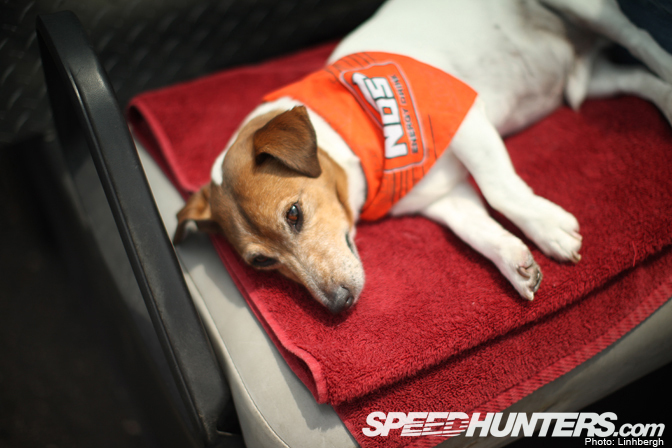 This is Caeser. Chris Forsberg's dog. As you can see, he has nothing to worry about all weekend long and will be enjoying FD's festivities from this very position.
Must be nice, no?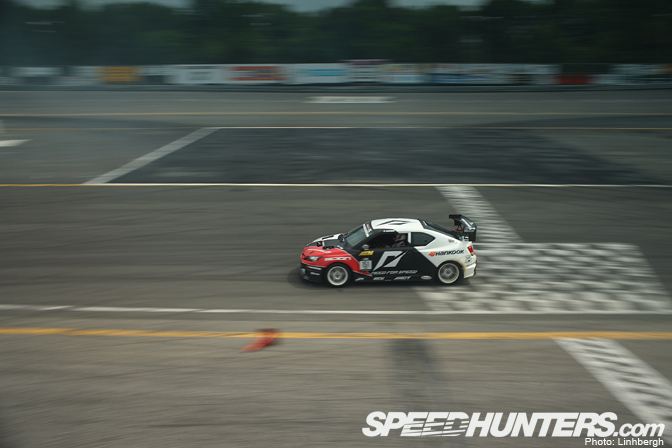 Seeing how this was Fredric Aasbo's first visit to Wall Speedway, he did a drive through the course on his first practice run.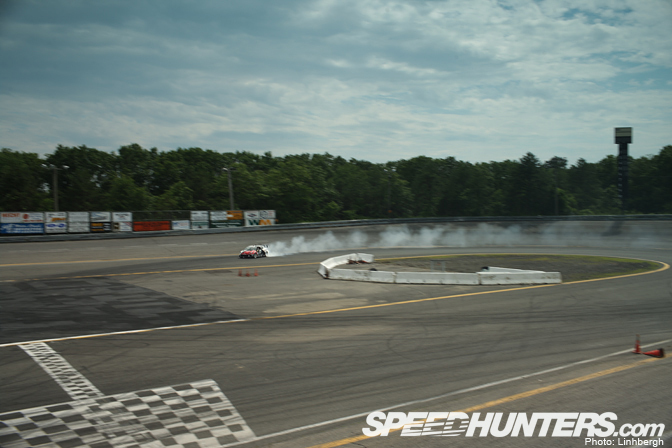 But in the last corner, he kicked it out and landed a solid drift.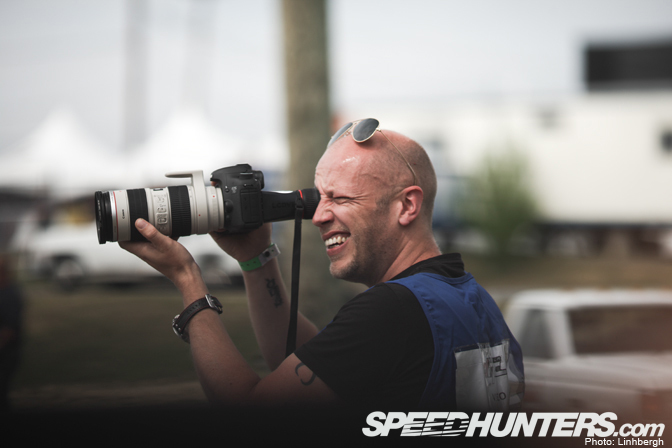 Wall Speedway also welcomed first time visitor: British filmmaker, Stephen Brooks.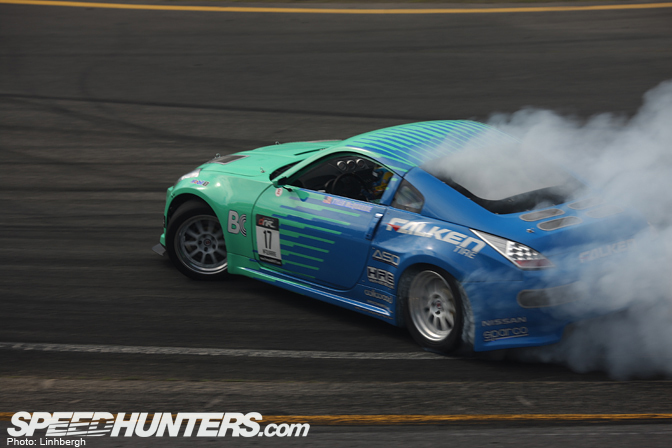 Ever wonder why Tyler McQuarrie's 350z has a hole cut out of his rear window? The quick dissipation of tire smoke is the reason. Those ASD guys are definitely smart when it comes to building drift cars.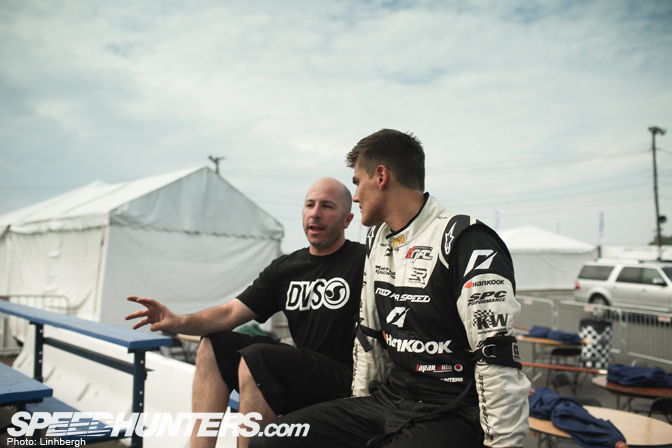 After a few practice runs, Fredric sat on the 
grandstands with his crew chief, Stephen Papadakis, and learned whatever guru wisdom Stephen had to offer to him.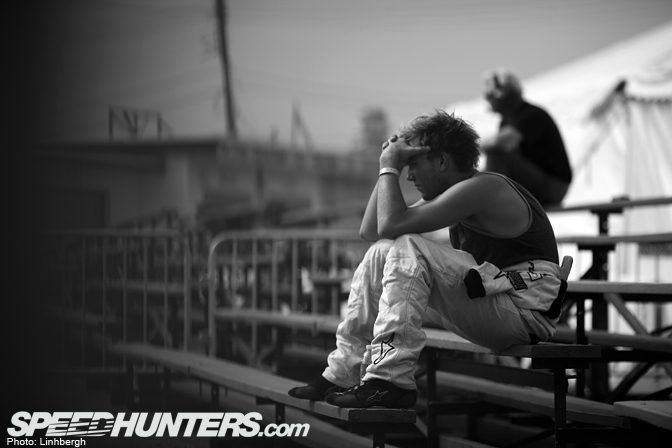 Matt Powers also sat on the grandstands and watched his competitors run.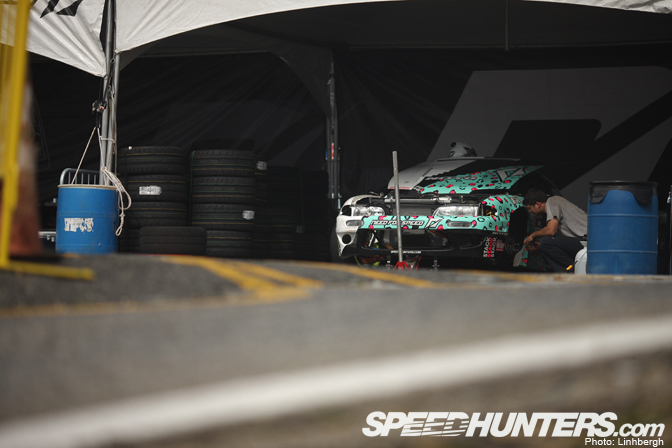 Tomorrow, is qualifying day. It should be a good one.
-Linhbergh