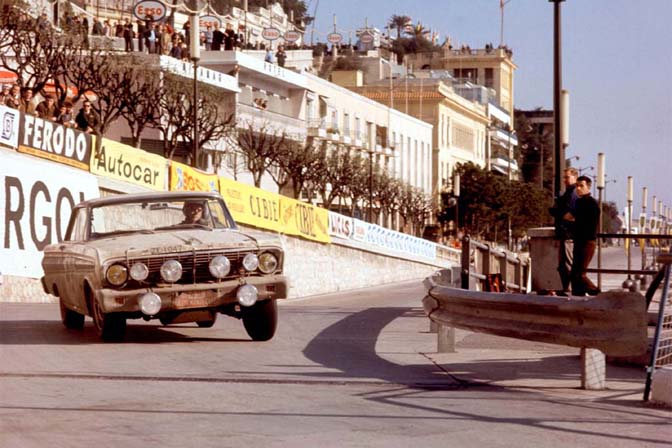 When you picture a rally car, what model comes to your head? An Evo? An Impreza? A Citroen? If you are looking back to the gold old days maybe a Ford Escort or a Mini Cooper?
How about a V8-powered Ford Falcon?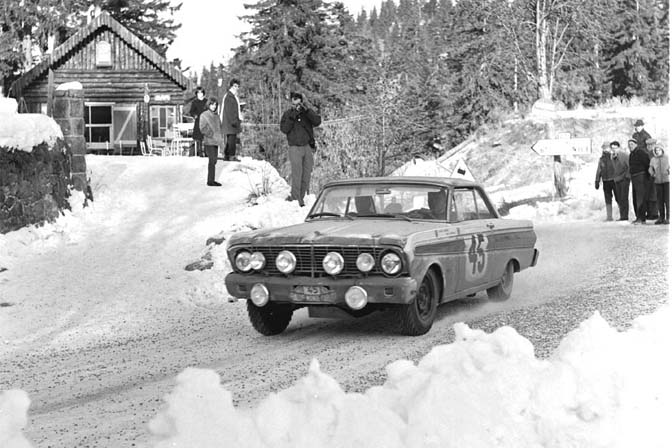 Ford was very active in motorsport in the 1960s whether it was the Mustang, the GT40 at LeMans or the Galaxie in NASCAR. For the Falcon though, Ford saw fit to modify the car for European rally racing, which was uncharted territory for an American car.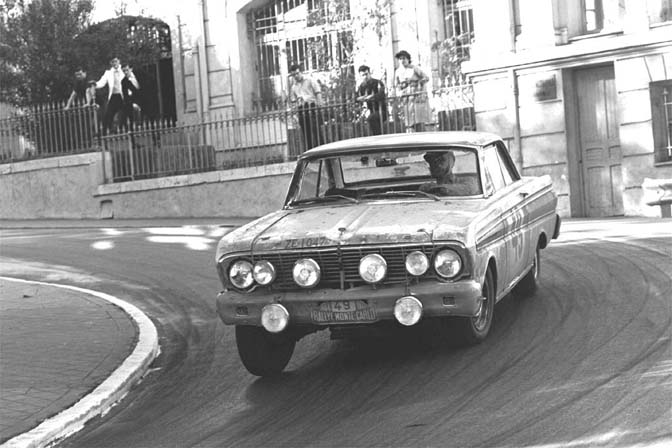 It turns out that the little Falcon would make quite a name for itself at the famous Rally Monte Carlo. One of the drivers that Ford selected to pilot the Falcons was Bosse Ljungfeld, a Swedish driver known for his rallying skill. Although he would later be pushed back in the standings due to penalties, Ljungeld won all six of the timed stages at this event.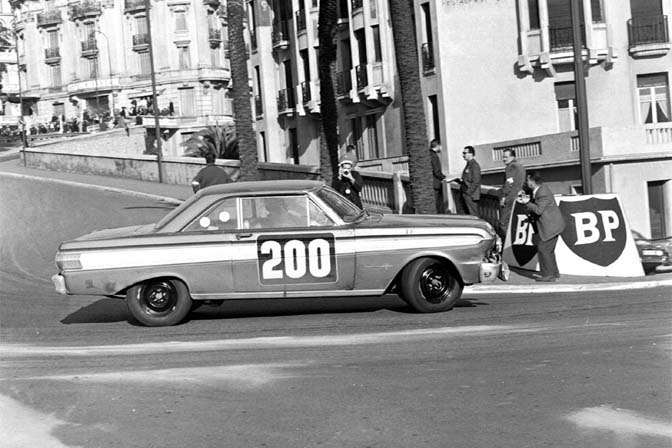 The cars themselves were prepped by the wizards at Holman and Moody in the US. Under the hoods were hopped up small block V8's that made close to 300 horsepower. Quite a lot for a rally car in those days!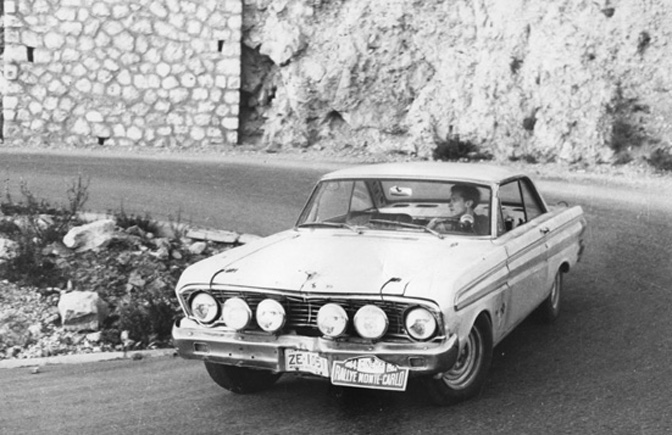 The suspension and brakes were also upgraded to handle the abuse of rally racing. Of course no rally car would be complete without some quality driving lights.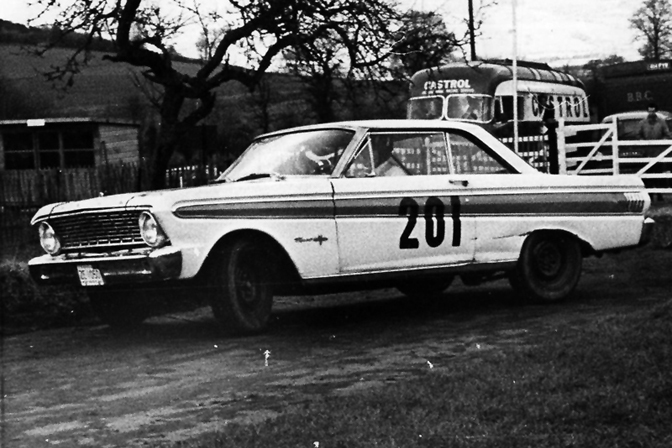 Besides the Monte Carlo event, the Falcons also saw action in other rally events around Europe.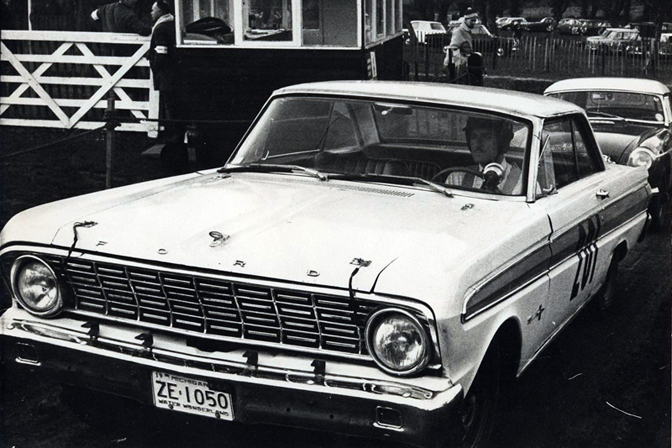 l
There's Mr. Graham Hill behind the wheel of his Falcon during the RAC Rally in 1964.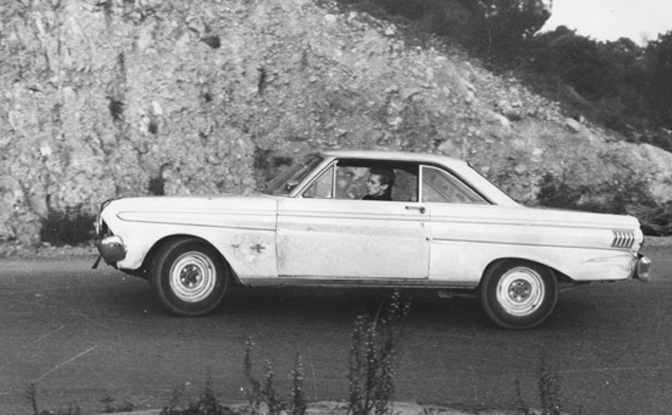 It must have been quite a challenge navigating one of these cars through the extremely tight corners. Especially considering the tire technology of the day.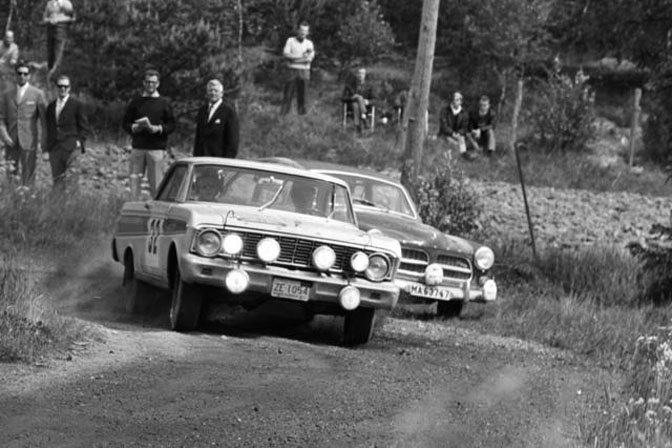 Ford versus Volvo. What a fantastic shot.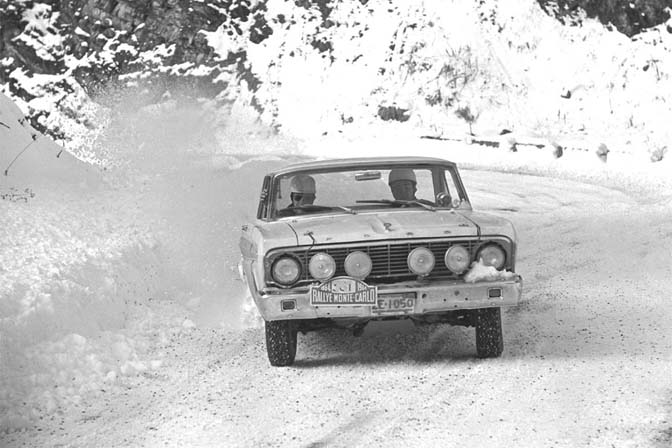 Looking at these old photographs, I can't help but think how cool it'd be to buy an old Falcon and build it into a replica of one of these rally machines.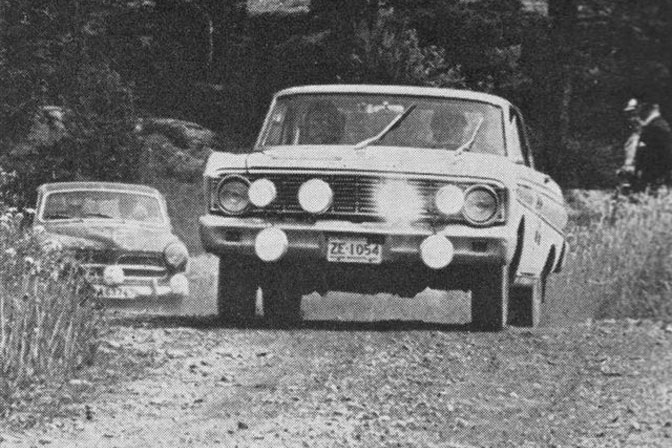 You can still pick up Falcons cheap (here in the US at least) and with a little work you could have a very unique project car on your hands.
Now if you excuse me it's time to go hit up Craigslist!
Photo Credits, Peter Darley and Ford Racing archive.
Source: Autosport Bulletin Board