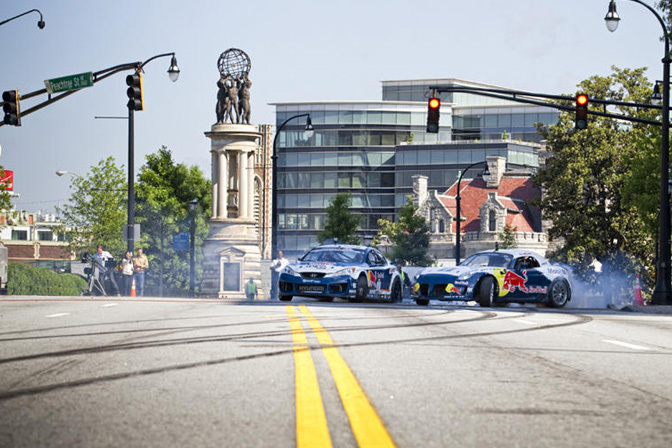 What's up everybody! My name is Ryan Tuerck. When I first started drifting I had no idea what it actually was. I would just go out at night and practice donuts and kicking the car sideways from a stand still. I found out what drifting was back in 2002-03 and although there weren't any sanctioned events to go slide my car around, I got more serious and actually started scouting spots. It became my entire life. I had a whole route planned out for night time or when it rained. I would go out every single day it rained. As drifting grew I started going to the sanctioned events and eventually stopped street drifting in 2006. The main reason for this is my involvement in Formula D where I drive the Mobil 1 Red Bull Pontiac Solstice for Gardella Racing. Yesterday Rhys Millen and I got a very rare opportunity to drift on the streets of Atlanta for the Red Bull Peachtree Battle.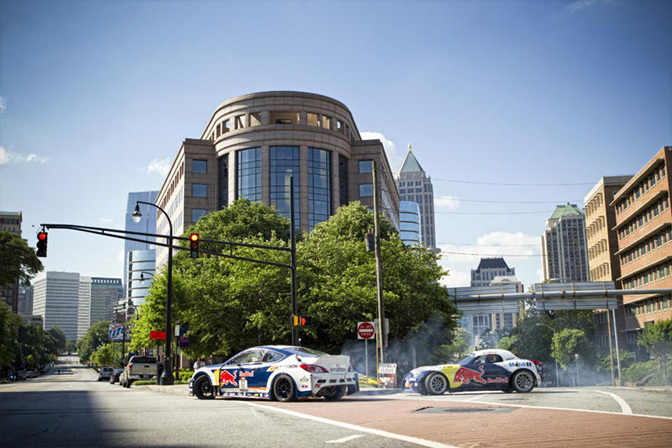 Rhys and I only got three laps to do our thing. The officers would close each corner of the streets off to traffic and then open them back up between each lap. We drove through the course once to warm up and then hit it. The first turn was blind. It was just over the top of a hill that we couldn't see over. As soon as we crested the hill we would initiate. If we had a couple more laps we would have been manji'ing into the first turn! Even though we had Police officers blocking off the streets I still got the same nervous sensation that I was doing something wrong. It was awesome when one of the officers came up to me afterwards to give me daps and tell me that I had made his day.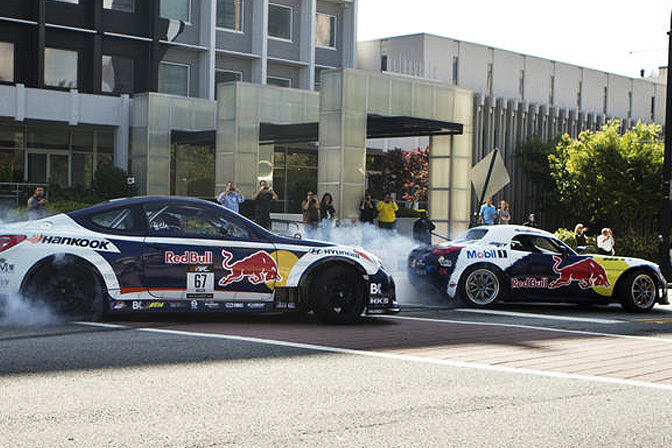 It was really cool seeing people on the sidewalk stop in awe like "WTF is going on?" Manji'ing up a four lane street and smoking the Nittos in broad daylight in downtown Atlanta with cars still parked on the street was incredible.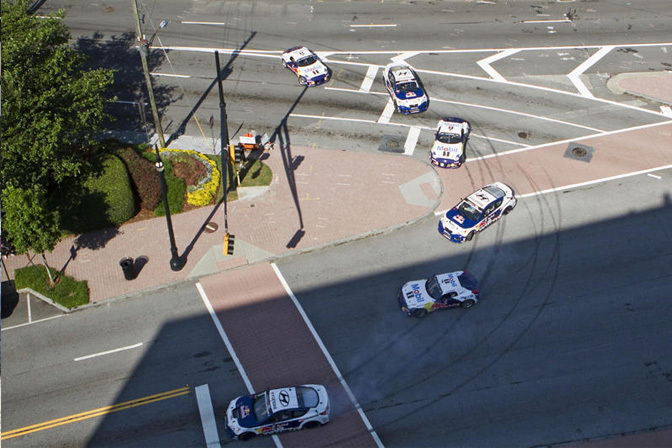 The third lap was our best for sure. I manji'ed up the last straightaway pretty far and hit the last corner into the side street really well. I was so nervous the whole time. Even though everything was under control there is still that element that anything could happen. You have to add so many more variables into the equation.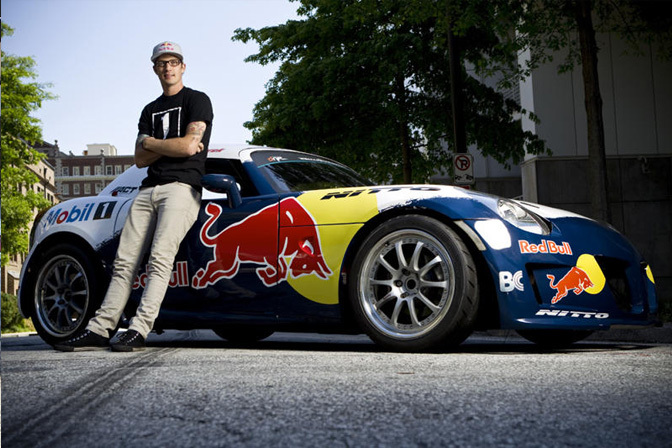 I'd like to give a huge thanks to everyone at Red Bull who worked on this project and the Gardella Racing crew: Mike Whitney, Scott Davidson, Gary Gardella, Mike Pitio, and Eric Delary at Dialed Creative. It brought back so many awesome memories and feelings that I haven't felt for a long time… Drifting on city streets in broad daylight? I can't believe it. A video of the runs will be coming out this Friday!
- Ryan Tuerck
Photos by Garth Milan, Robert Snow and Red Bull