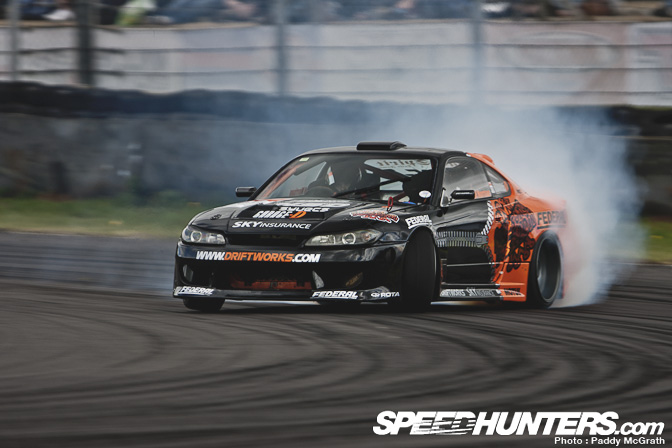 When I arrived at Castle Combe, my first plan of action was to get track side to catch the morning on-track sessions. After spending nearly two hours stuck in traffic outside the event, I needed some action to get me pumped for the rest of the day.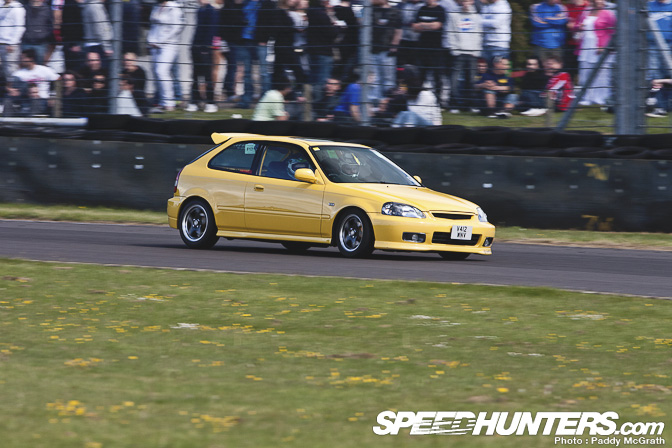 Like some other UK car shows, alloting public track time is becoming more and more popular and Japfest was no exception. All day long there was something to watch on track as the cars were released into twenty minute sessions.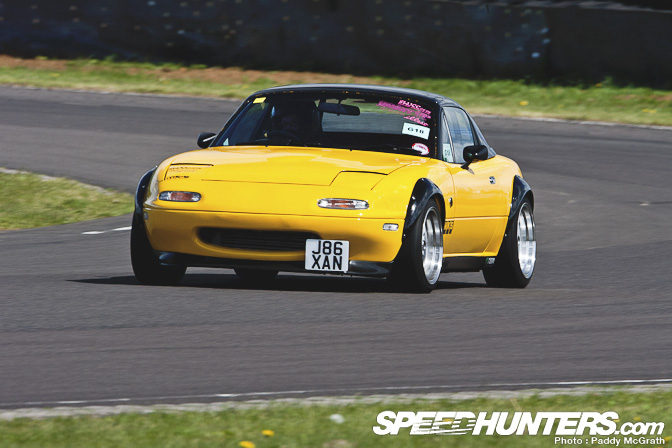 I spotted this MX5 in the morning traffic and was delighted to see it in action on the Castle Combe blacktop.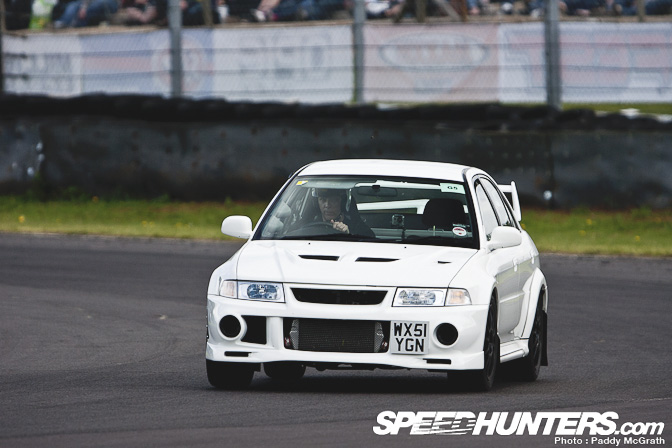 I definitely think we need more Evo VI loving on here right ?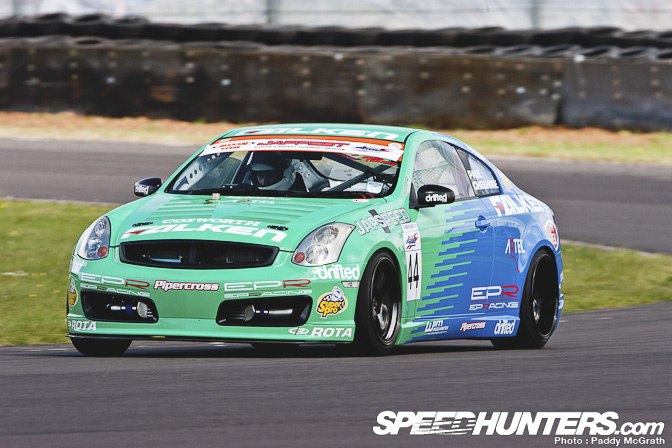 At around 11AM, the first of the drift cars arrived on track for the morning practice session for the Extreme Team Drift Battle. Above, Paul 'Polo' Cheshire warms up his 2JZ powered G35 in the more traditional manner …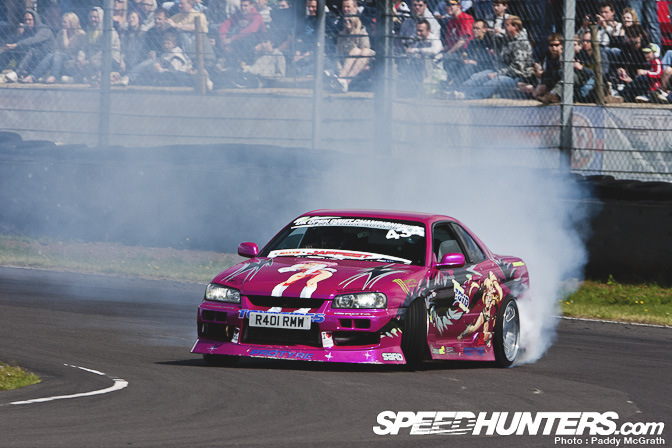 … whilst Ryan Hacker warmed up his R34 Skyline in a much more aggressive manner.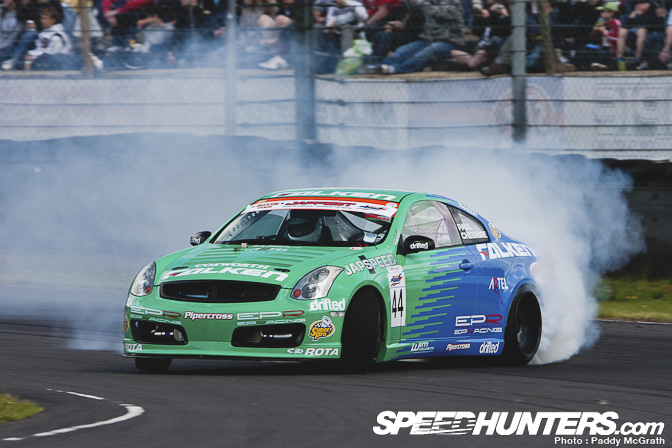 Mind you, Polo wasn't too far behind on his next pass.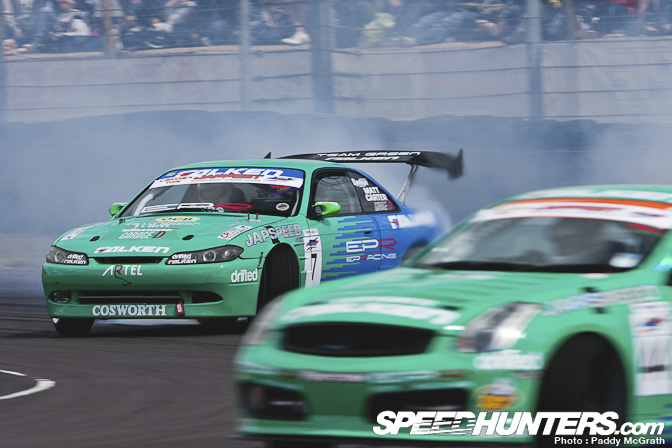 The Team Falken guys put on a pretty sweet show, even just for a practice session.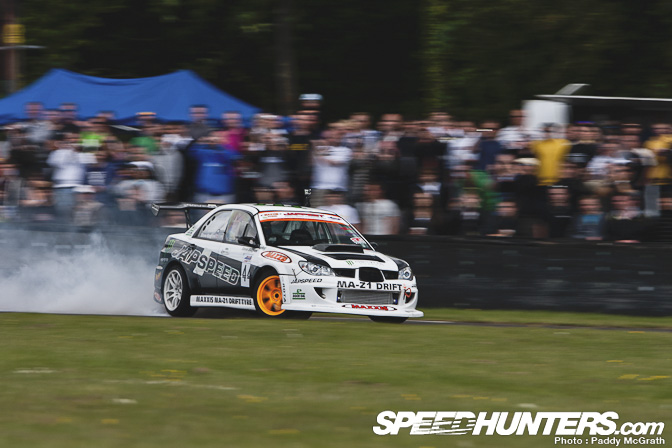 Team Japspeed were also out to prove a point, putting down some solid runs.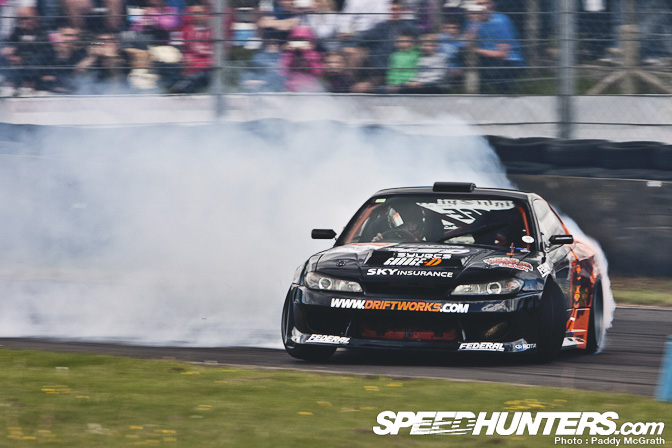 I'm quite liking the Driftworks S15's new livery which has been designed to promote their Awesomefest festival later in the year. Of course, the Speedhunters team will be there to cover this inaugural event.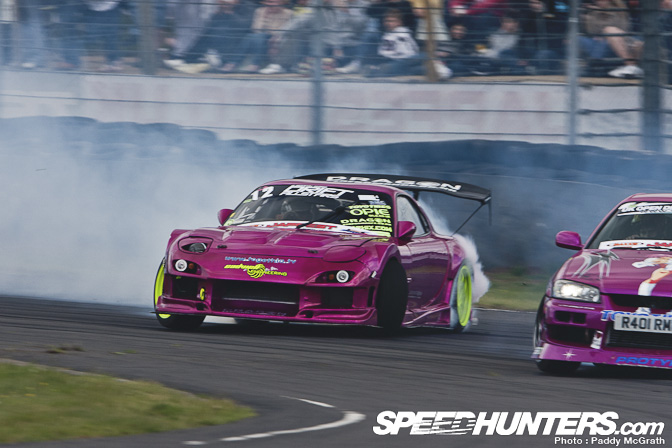 At the end of the day, the team of Ryan and Brad Hackers along with Walton Smith took the top honours in the team drift competition.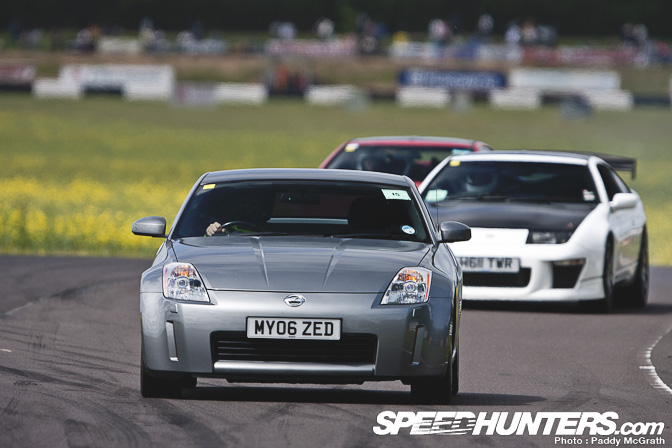 Once the smoke had cleared, it was time for the Z cars to take to track in their dedicated track session.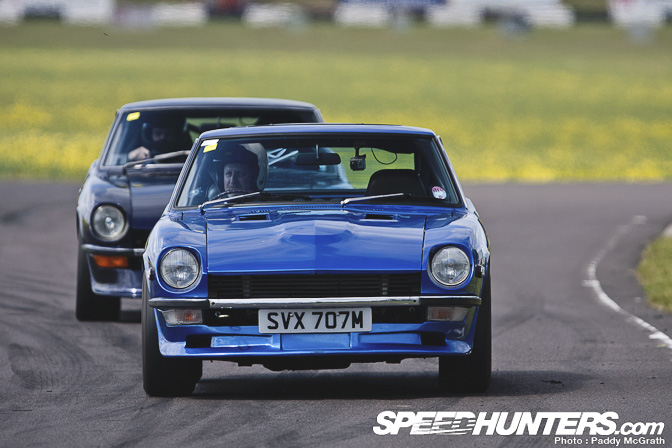 This rather special Datsun will have a full spotlight quite soon.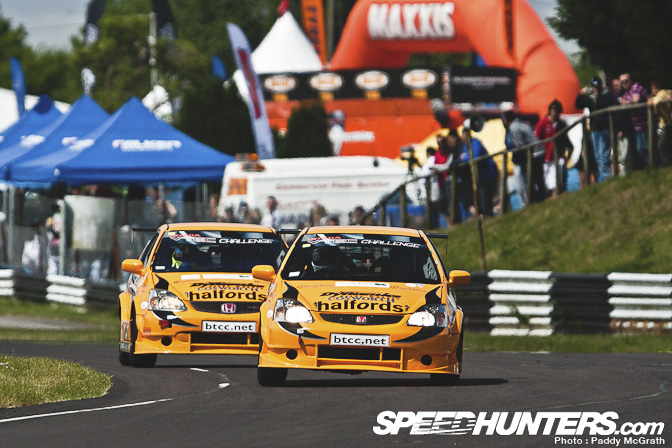 Redbrick Racing were offering some lucky punters passenger runs in one of three ex-BTCC Honda Civics.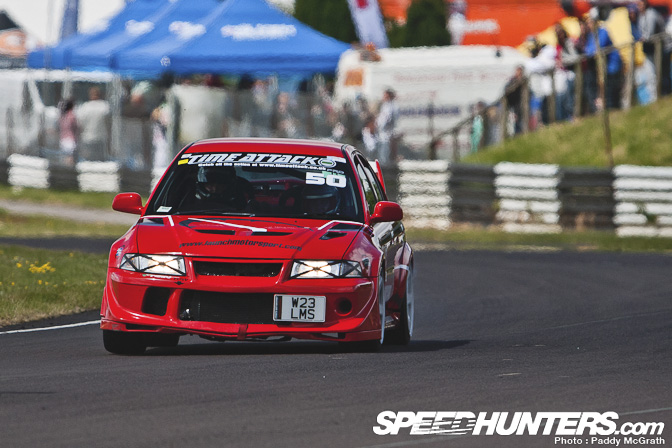 The Launch Motorsport prepared Lancer Evo VI wasn't exactly slow …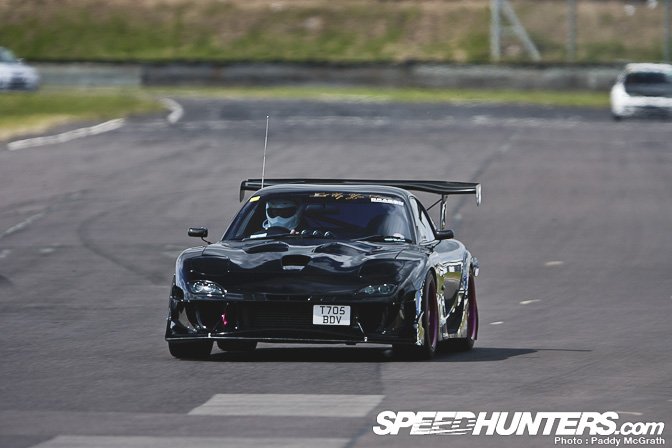 … nor was Dragon Performance's FD RX7.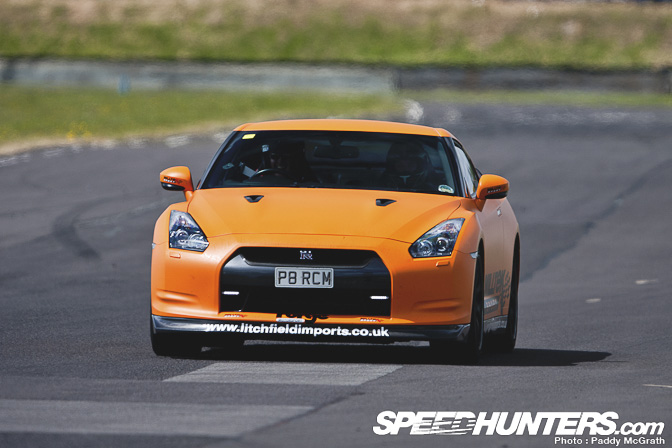 This matte orange R35 GT-R made a couple of appearances during the day.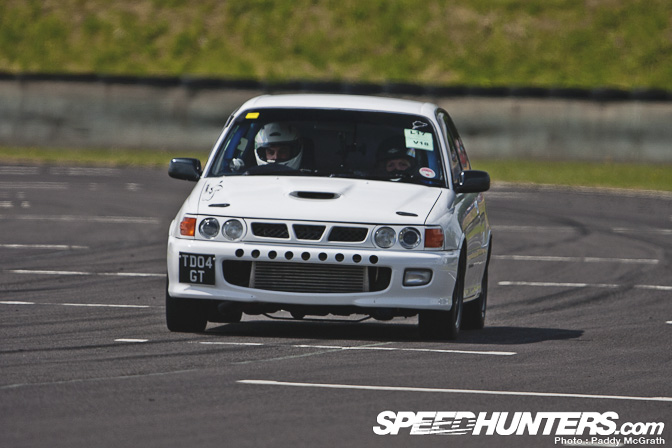 The Toyota Starlet GT Turbo is one of those cars that is often overlooked by the Japanese car scene at large.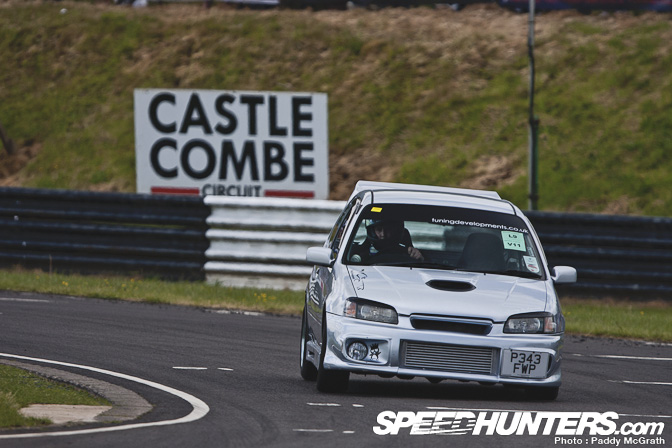 Along with its brother the Starlet Glanza, these turbocharged 1.3 litre cars can pack quite a punch with 300+BHP not unheard of.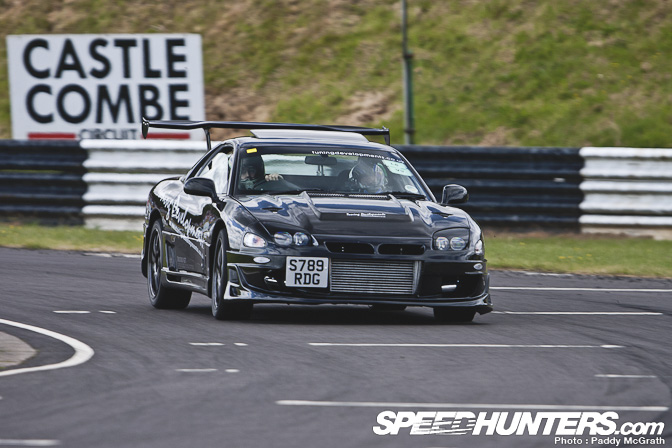 It has been a long time since I've seen a Mitsubishi GTO on track, it's six cylinder soundtrack was glourious.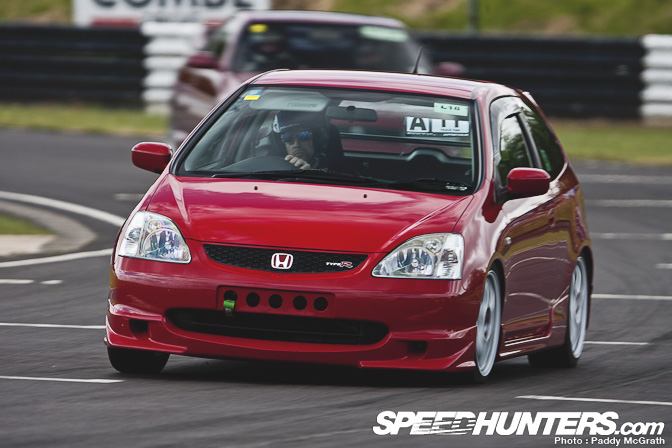 Either this rapid EP3 Civic Type R was supercharged or he had a cat caught in the fan belt.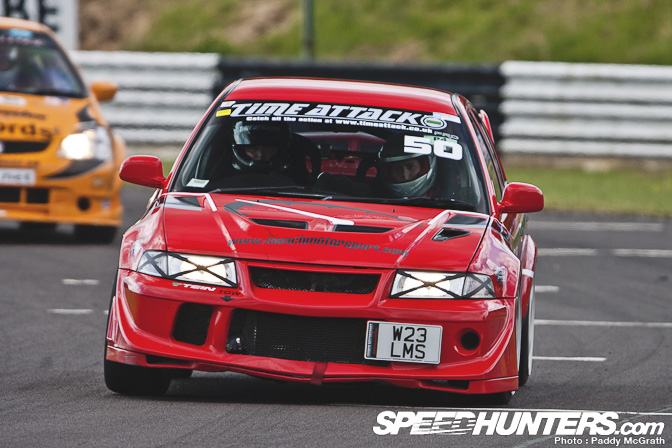 You have got to love watching Time Attack cars mix it up with BTCC cars !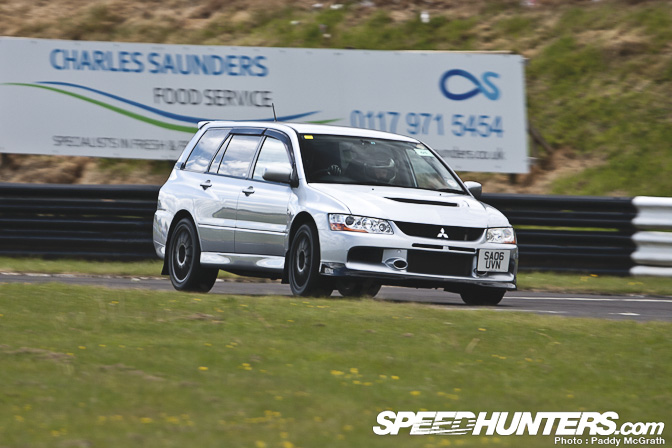 The perfect grocery getter ?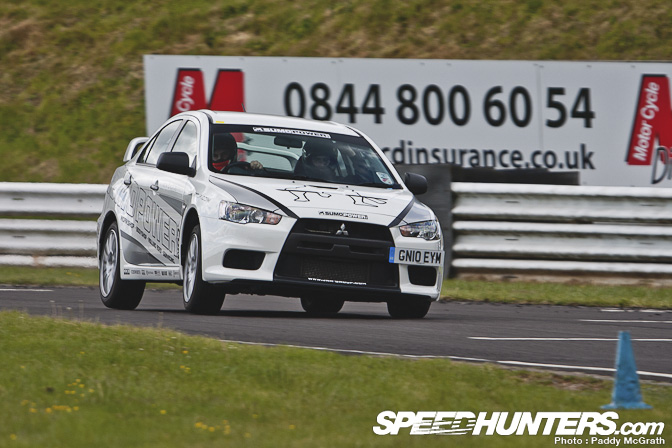 Sumo Power got some track time in their Evo X demo car.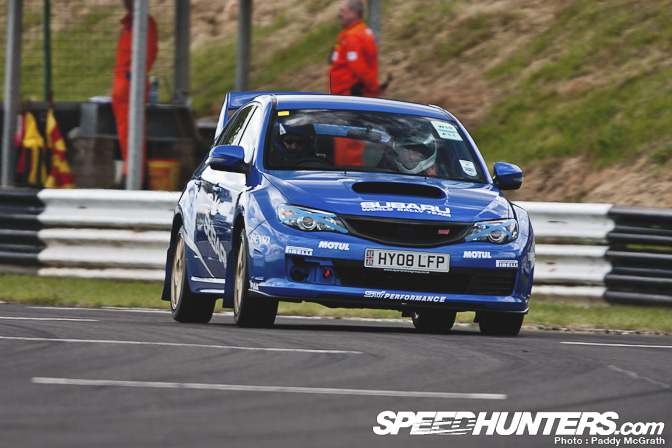 Anyone fancy lending me a few quid so I can buy one ? I absolutely adore this generation of Impreza.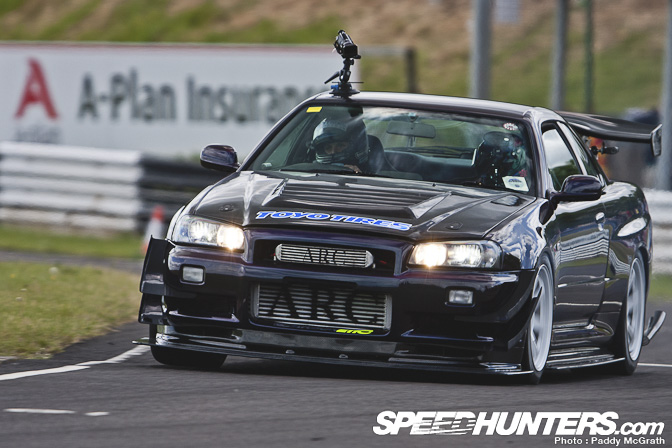 Former A1GP driver Alex Khateeb was scaring passengers witless in his insane road going (with all mod cons) R34 GT-R. However, a split oil return pipe resulted in a devastating engine fire …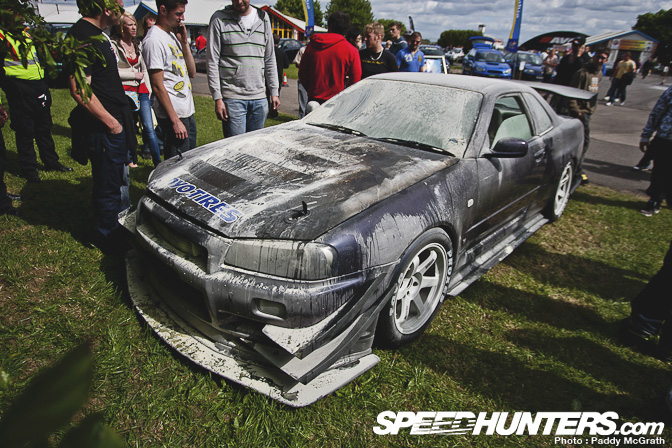 … which left the car looking like this. Thankfully no one was hurt and even more importantly the car wasn't too badly damaged (although I don't envy the task of removing the extinguisher powder). Knowing Alex, I'm sure as you read this, the car will be on its way back to a full recovery and will be better than ever !
-
Paddy McGrath