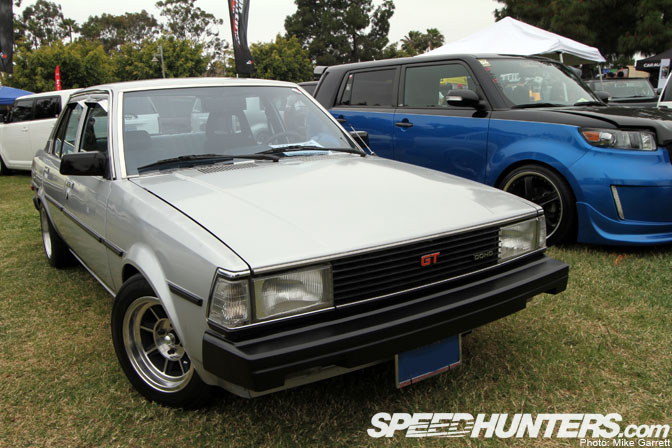 Welcome to third and final part of my coverage from Toyotafest 2011.
With its huge turnout of both classic and modern Toyota vehicles, it was one of my favorite events of the year so far, and a must-see show for the future.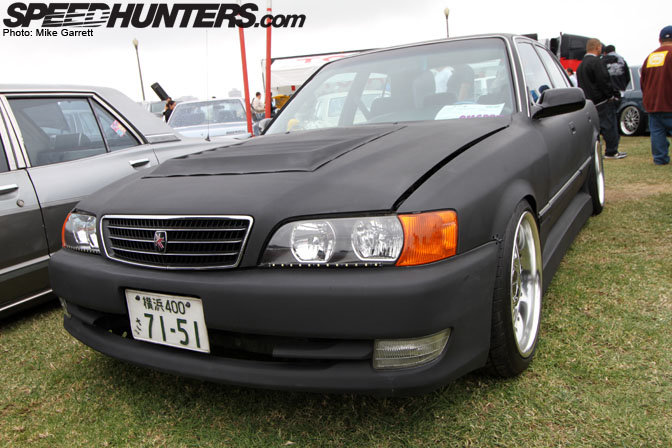 Hey look, someone's rolling around SoCal with a JZX100 Chaser.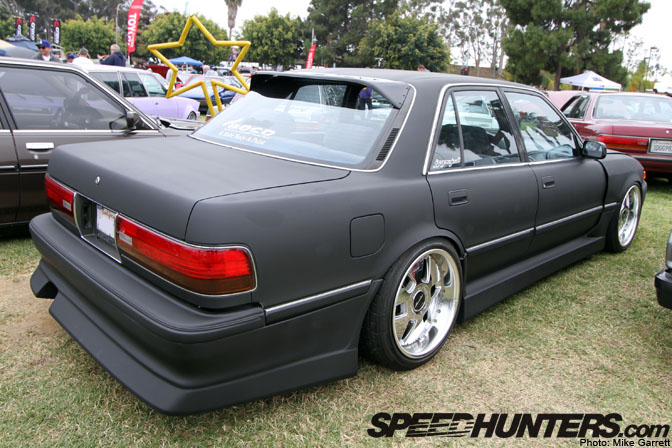 Wait a minute, that's actually an MX83 Cressida with a front end conversion. Amazing to see what people are doing with the Cressida these days.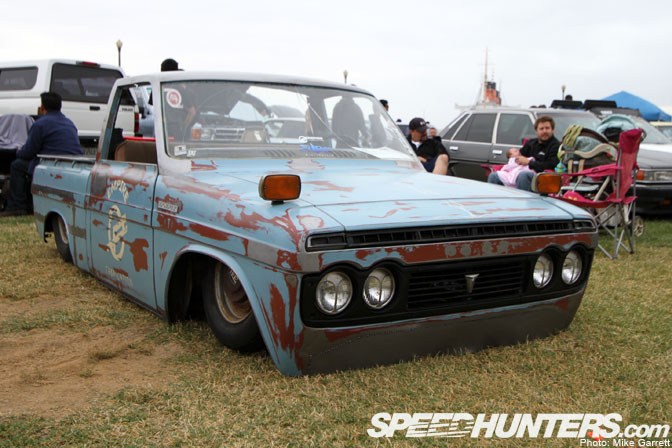 One of the most outrageous vehicles of the day was this mega-slammed and chopped '70 Toyota Hilux pickup.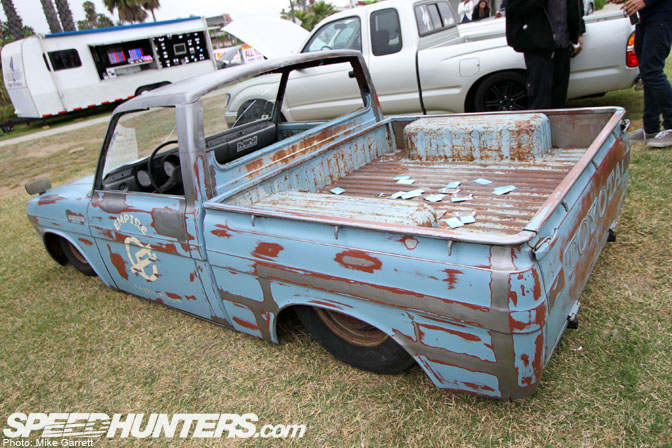 The bed portion of the truck had also been shortened by 23 inches for a very unique look.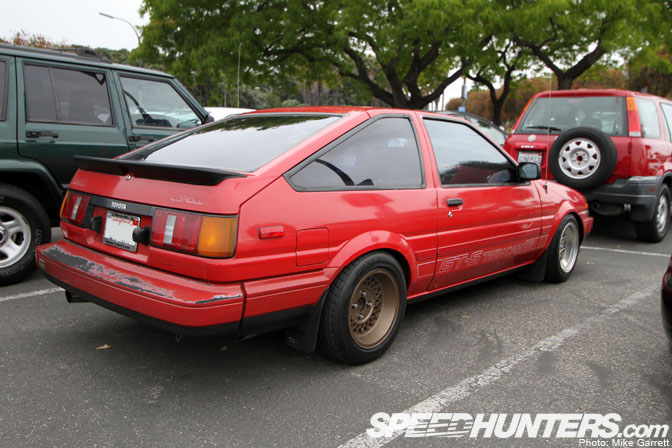 This AE86 was another parking lot find. Still sporting original paint by the looks of it.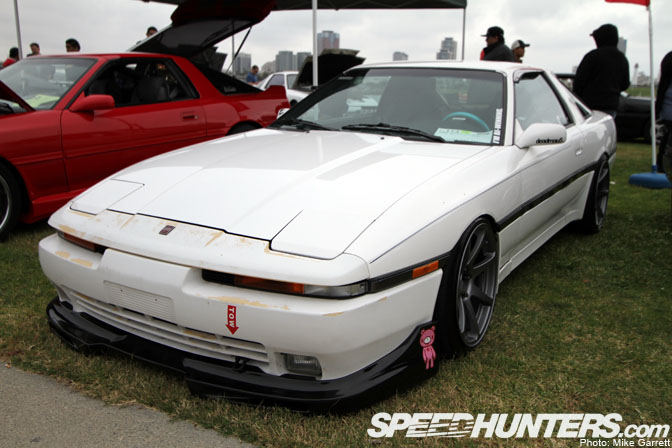 I'd say that the third gen Supra is another one of those cars moving closer and closer to having that "classic" status. Agree?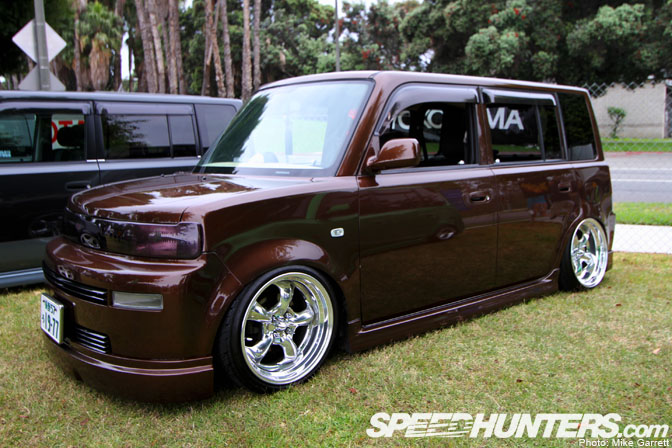 Love this xB on Work Goocars wheels. My personal Scion pick of the day.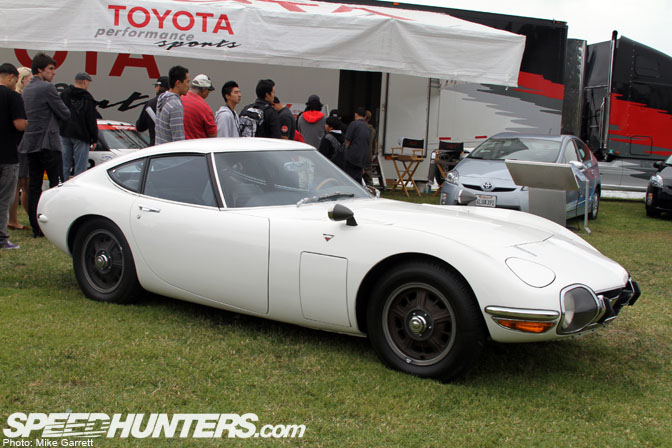 Would a show like this be complete without a 2000GT? Absolutely not.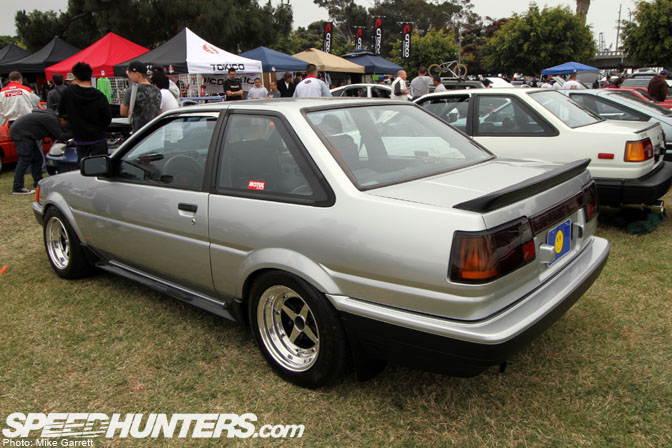 Gorgeous AE86 coupe here. Nothing crazy, just clean and original.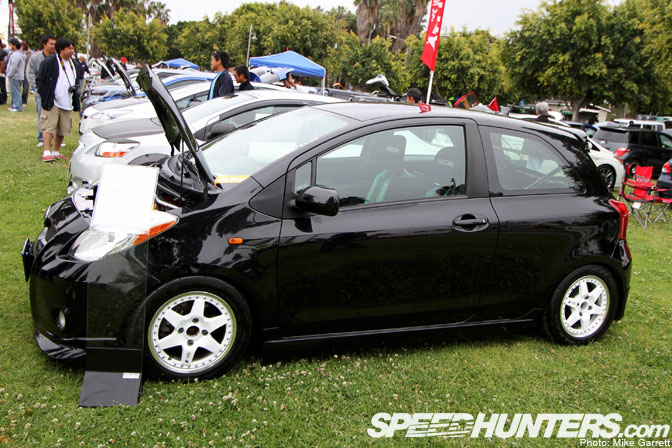 Subcompact cars are awesome. This supercharged Yaris looks like it would be a blast on a tight canyon road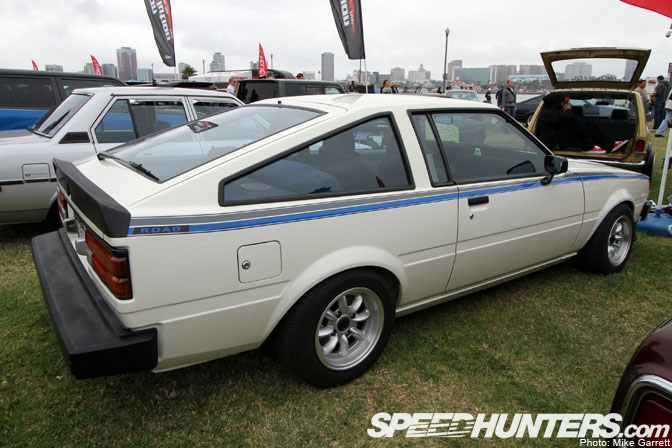 You rarely see this body style of the Corolla liftback in the US (or in Japan for that matter). You can definitely see where the AE86 got it looks from.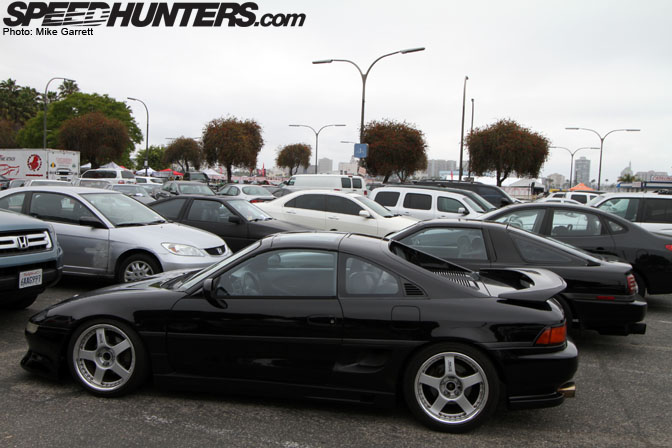 This sexy black SW20 was another parking lot find.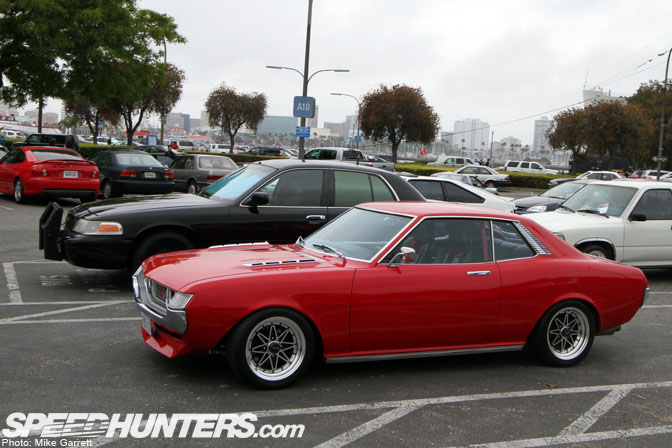 As was this Celica, which is packing F20C power if I remember.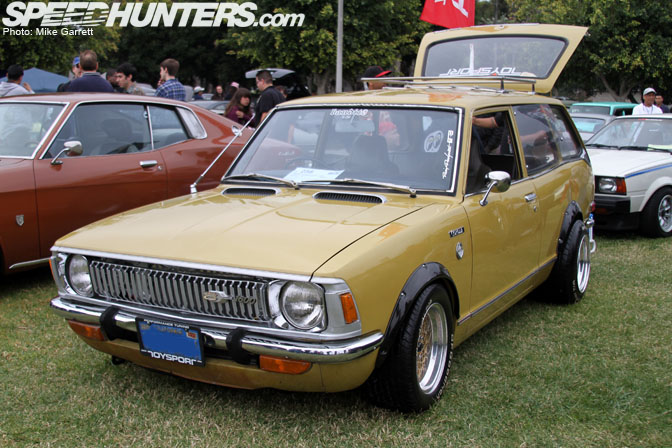 This Corolla wagon almost has a muscle car look to with staggered white letter rubber.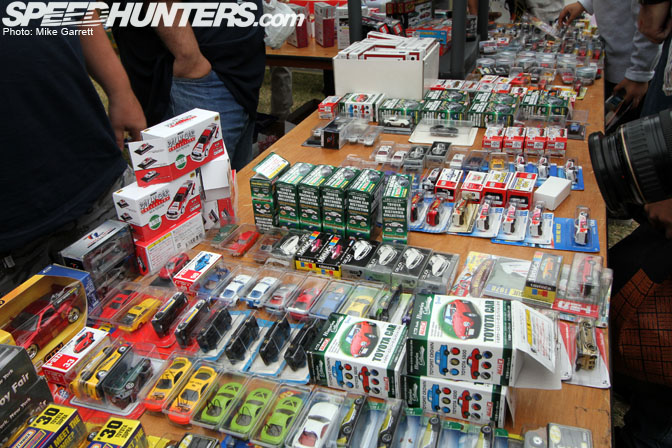 Check out this impressive selection of miniature Toyotas for sale at the show.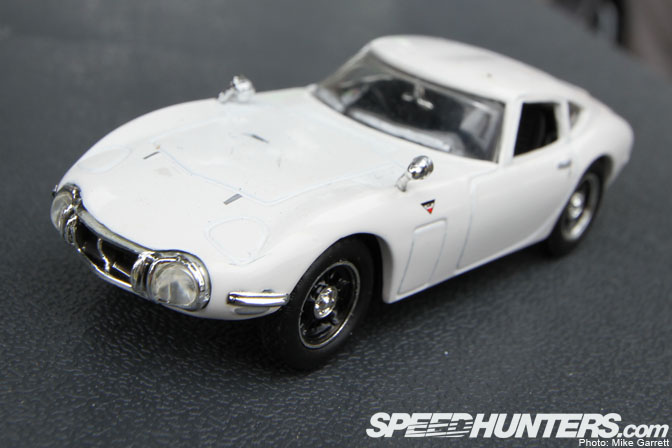 Most of us probably can't afford to have a 2000GT sitting in our garage, but a diecast version should suffice. Yeah?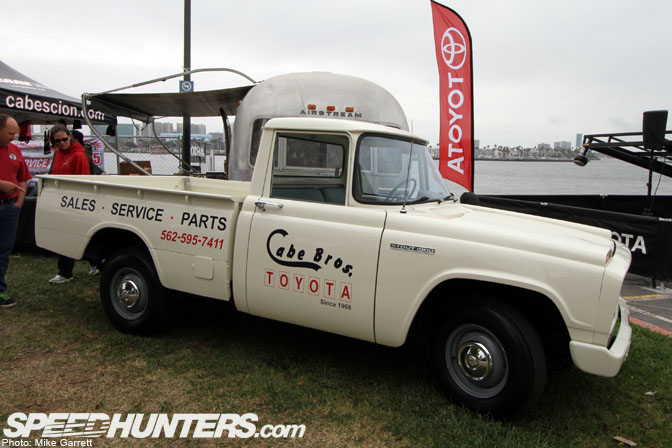 The Cabe Toyota delivery truck is too cool.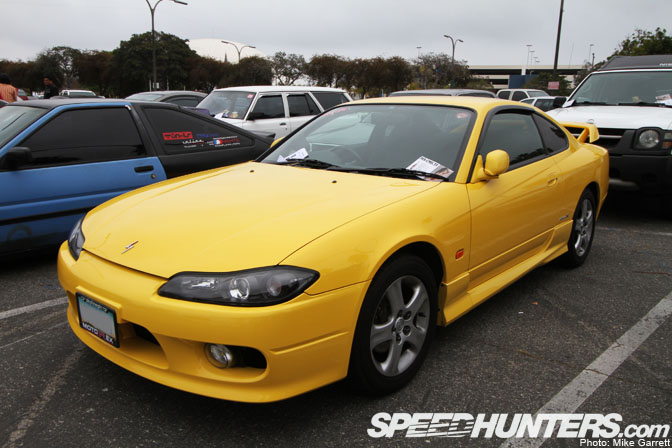 OK, pardon me for posting a Nissan during Toyotafest coverage, but it was pretty unusual to see a stock, street-driven S15 in the parking lot.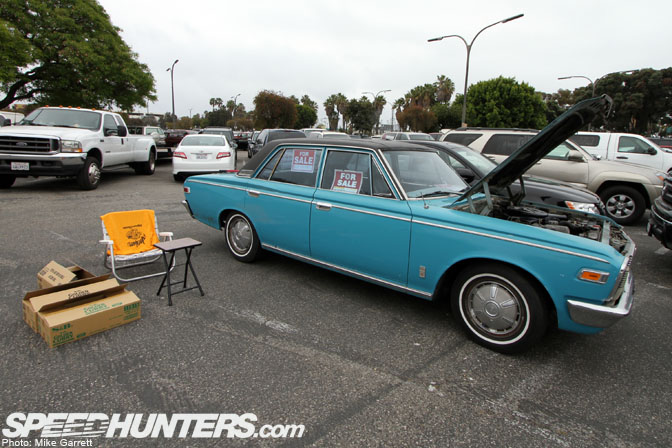 This old Crown was also for sale in the parking lot. Another great project car candidate!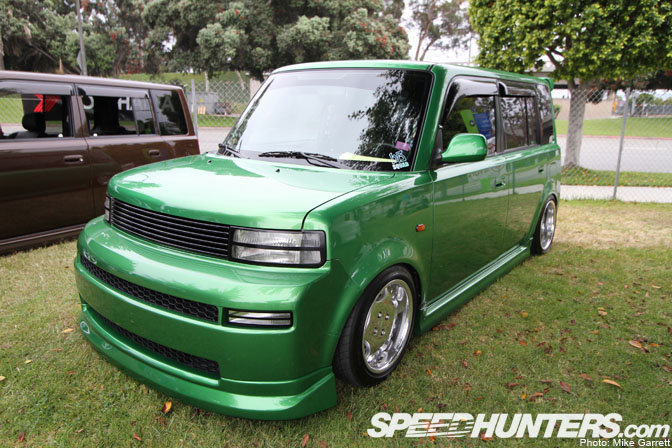 Here's one more Scion for you guys. There sure were a lot of them out there.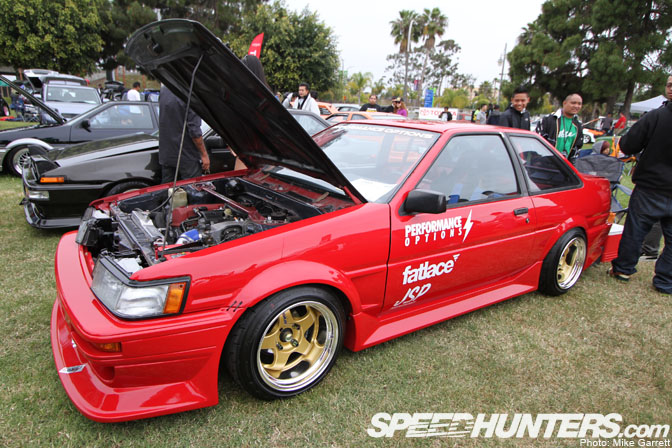 Can't recall seeing this S2000-powered Levin coupe anywhere before. Very well done.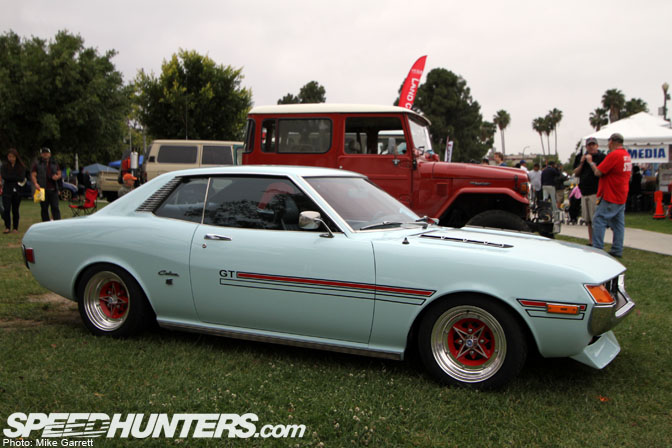 One more shot of the incredible Celica that I posted in part one. When it comes to vintage Toyotas, it really gets no better than this.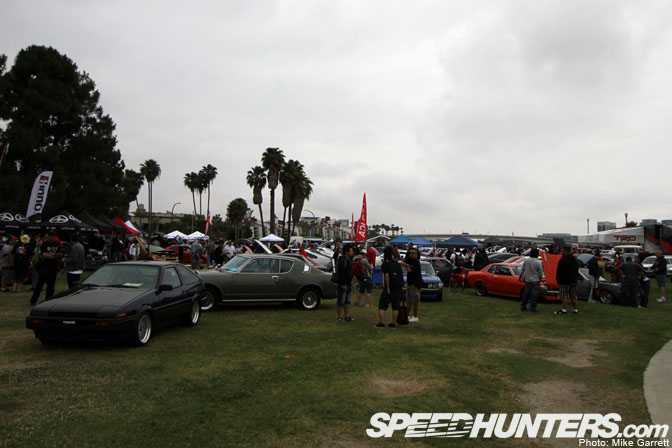 That will do it for my Toyotafest show coverage. I do have a couple Car Spotlights from the event coming though, so keep an eye out for those soon.
-Mike Garrett