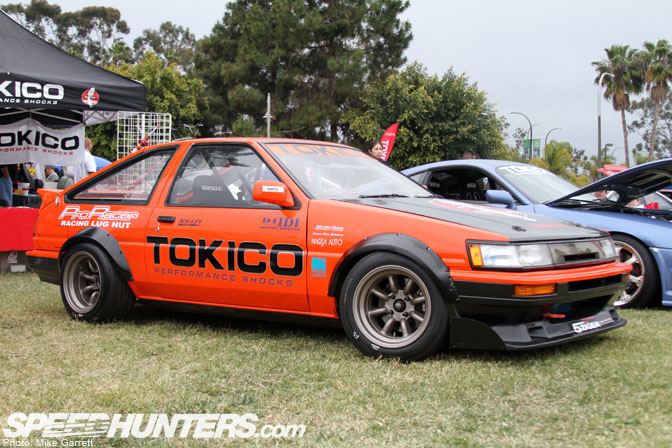 There's a lot more to show from last weekend's Toyotafest event in Long Beach, so let's jump right back into it with part two.
The Tokico Levin you see above was another one of my personal highlights of the show, looking like it just came from one of the AE86 meets at Tsukuba Circuit.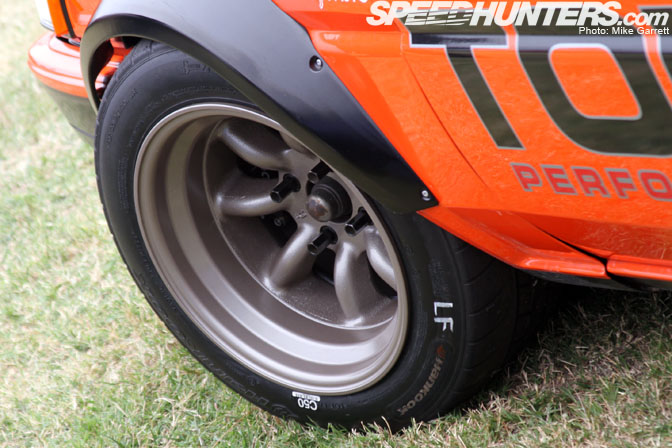 Deep R-Type Watanabes and racing rubber. A match made in heaven.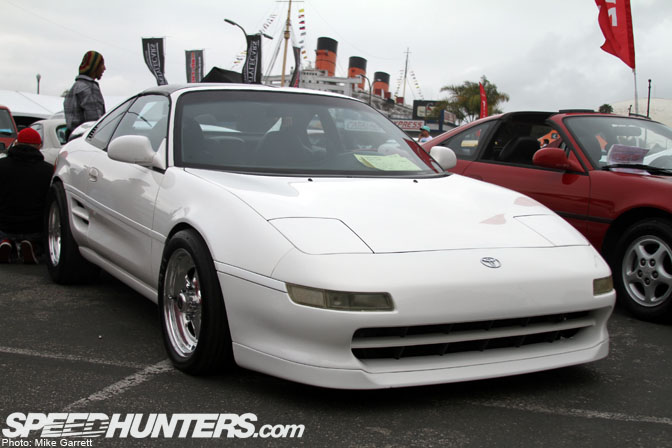 This drag-spec SW20 MR2 was a bit unusual. Not one of the typical platforms you associate with drag racing.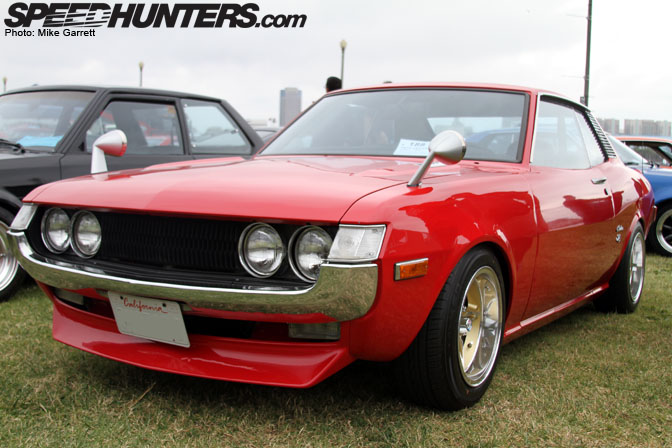 A beautiful Celica, unburdened by the US-market crash bumpers that would become mandatory by the mid '70s.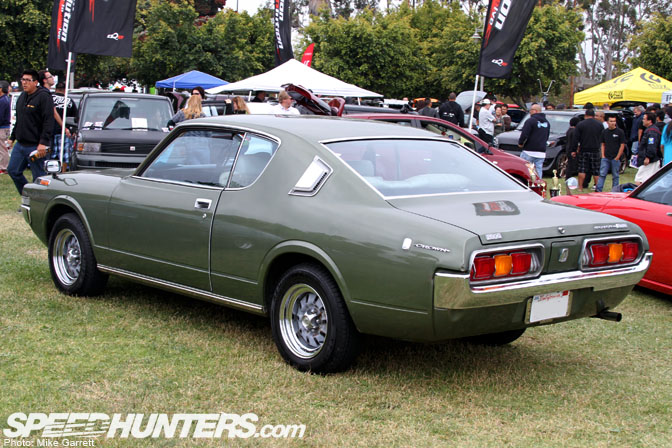 The MS75 Crown Coupe was a pretty handsome car by 1970's standards, no?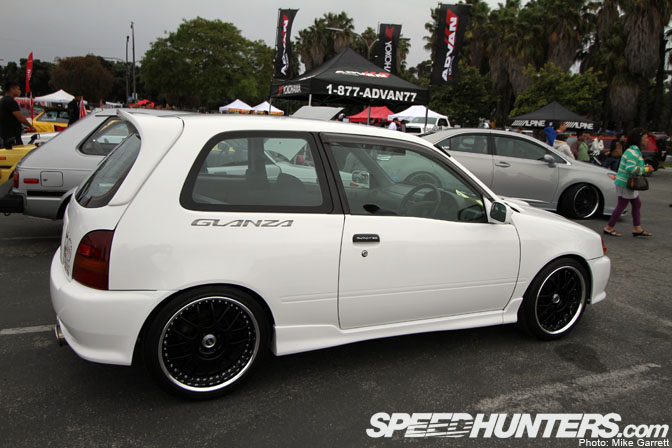 There were several non-US market in attendance, including this EP91 Starlet Turbo.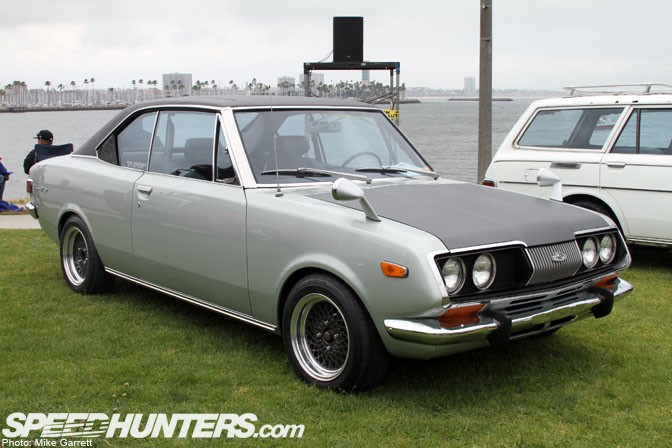 I can't help but feel that the early Coronas are a little under-appreciated as far as vintage Japanese cars go.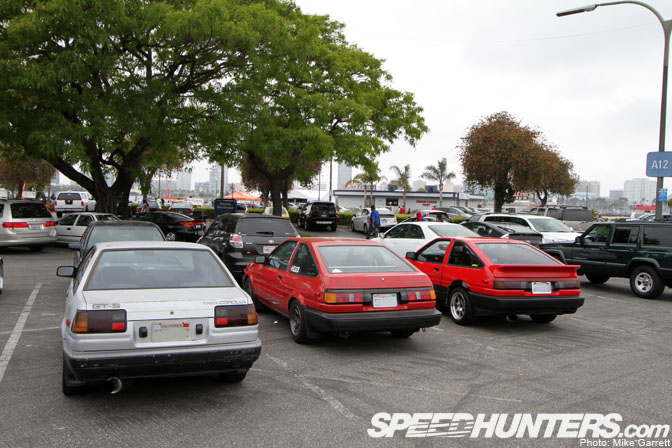 Before heading home I took a few minutes to walk around the parking lot on the hunt for cool cars. That's where I spotted this trio of AE86s.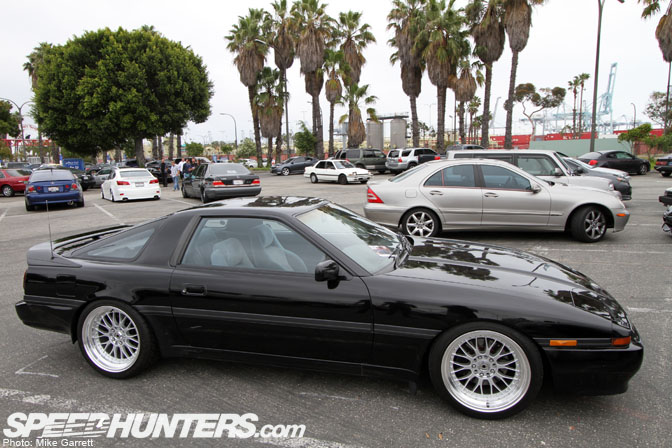 Also this beautiful MA70 Supra.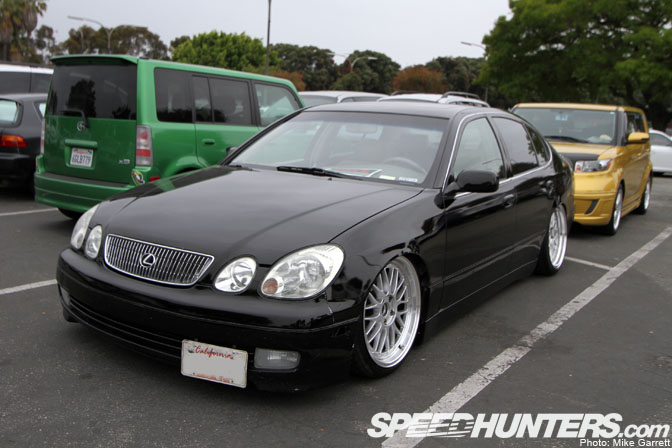 Came across this scraping Lexus GS as well.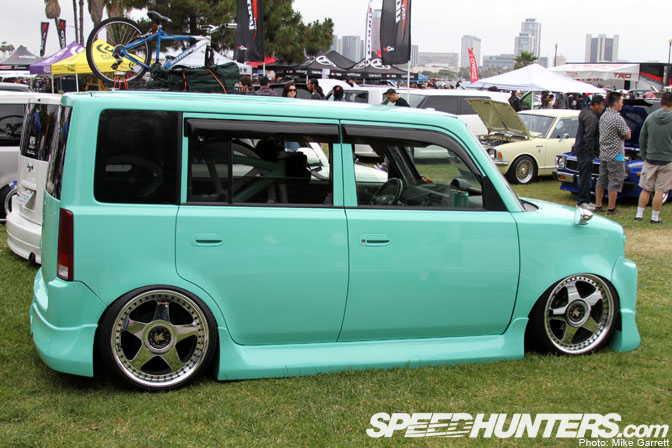 Another one of the many dressed up xB's of the day. Look at the how the front fender sits right on the lip of the wheel!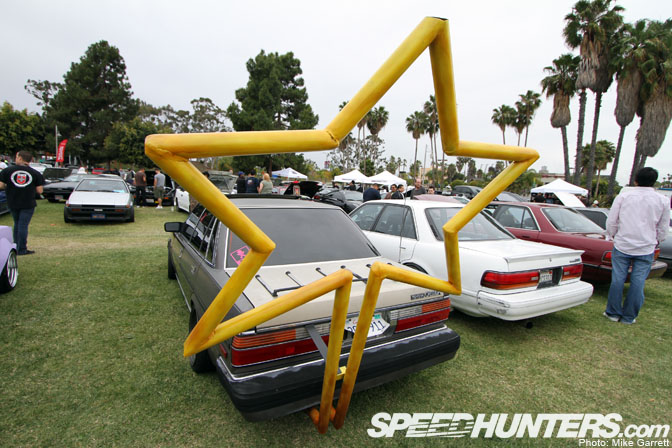 The US boso movement just got real.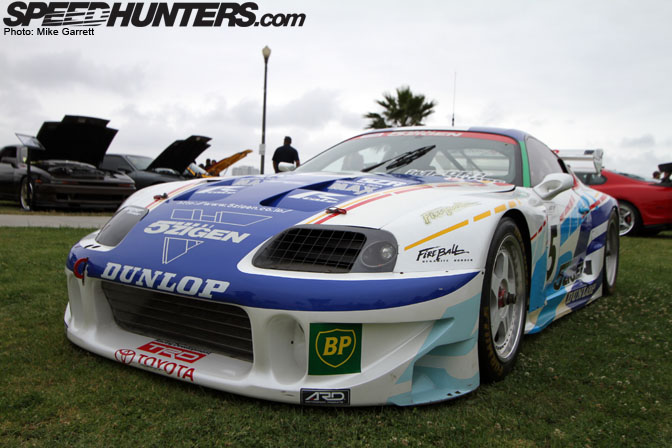 The old 5Zigen JGTC Supra was out on display, looking awesome in all of its 1990s glory.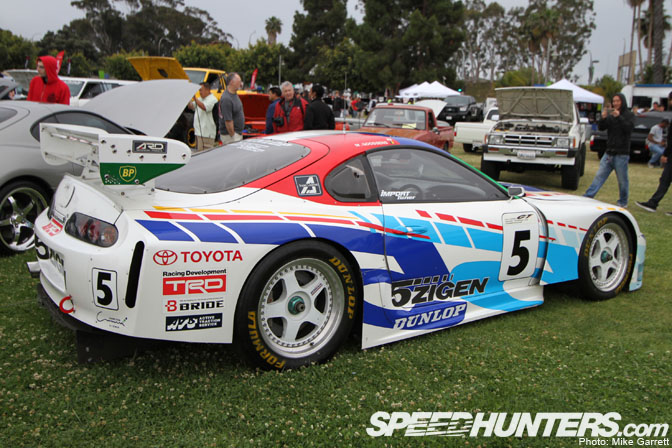 Right now it's just a rolling chassis, but imagine how cool it would be if someone built a time attack car, or even a street car out of this?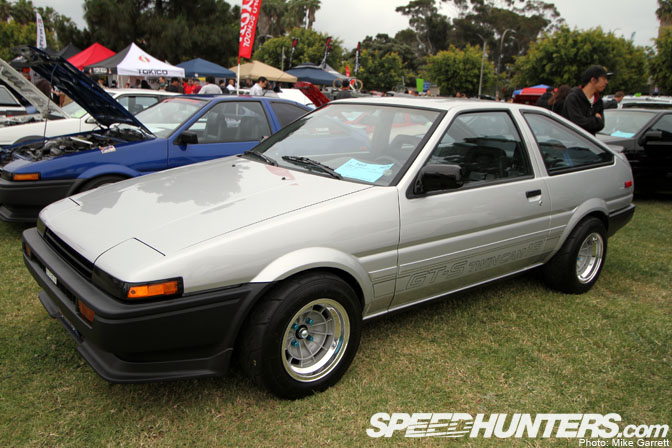 You don't see many AE86s rolling around on 13" wheels, but this Zenki hatchback pulls it off nicely. The fact that the wheels are super rare TRD pieces doesn't hurt either.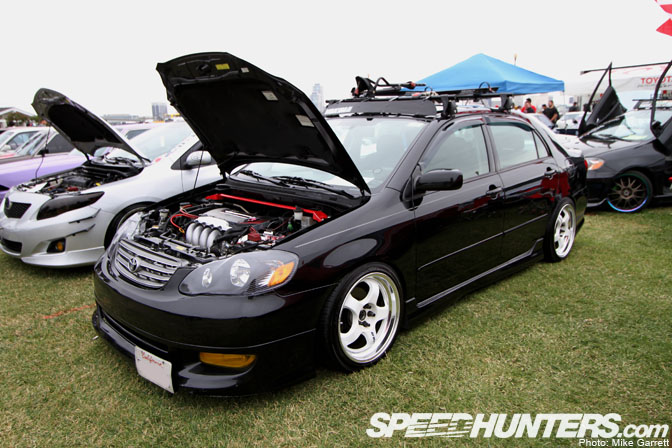 A newer Corolla done up with all the modern touches.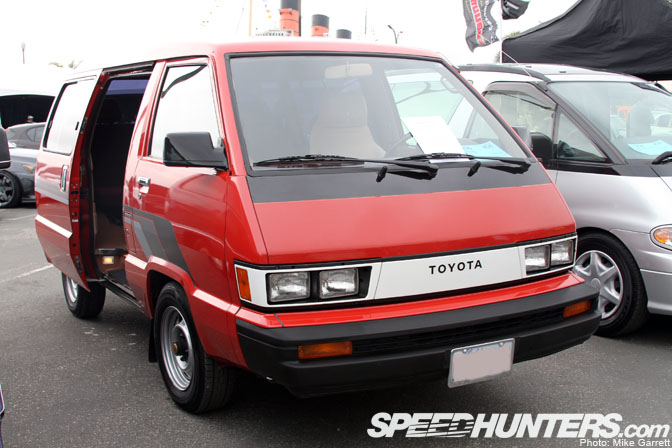 When Toyota brought its van to the US in the 1980s, it was given the very creative "Toyota Van" name. This one might be the cleanest example you'll ever see.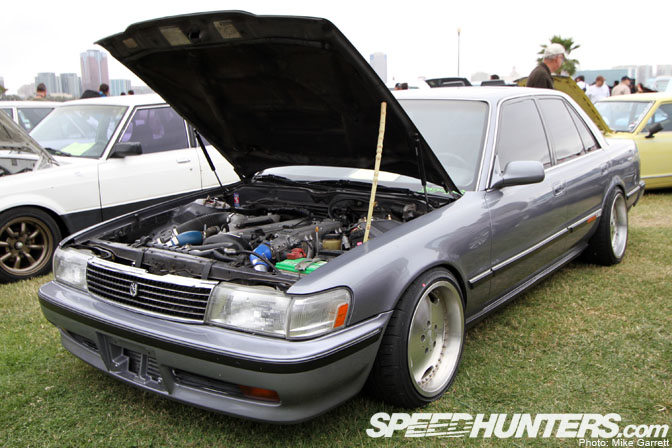 1JZ-swapped Cressida. Simple and to the point.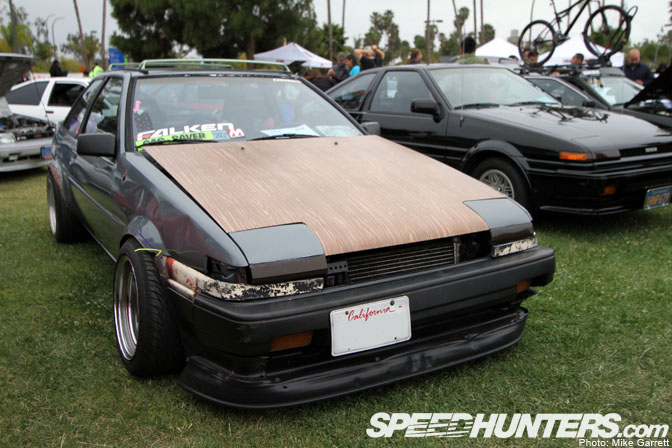 A fun-loving AE86 complete with a woodgrain hood.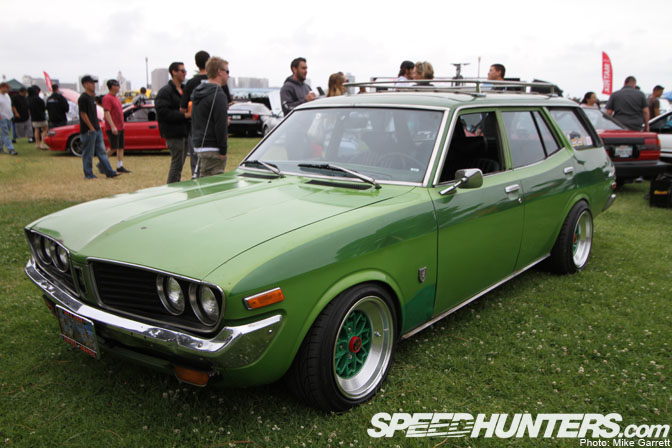 Does anyone not like station wagons? Really.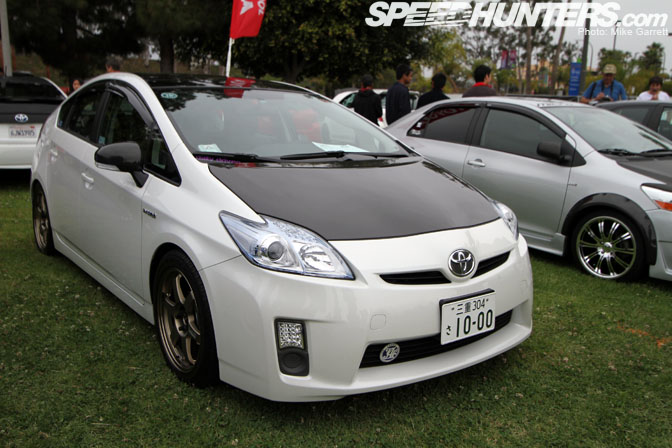 Perhaps I'm strange, but I thought this Prius on TE's was pretty damn cool.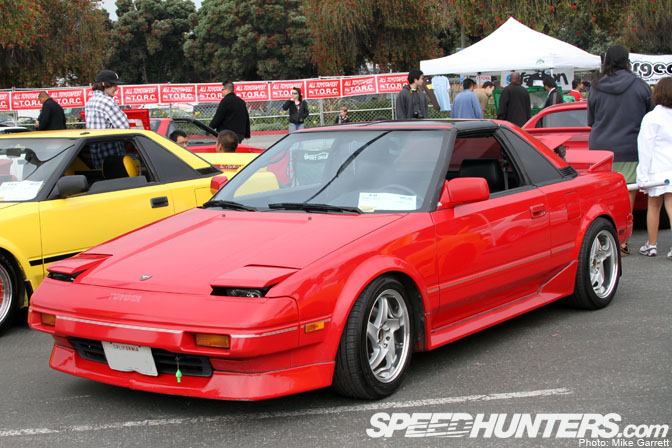 A very clean AW11. If I was driving this and someone on the street asked me what kind of car it is, I'd probably tell them it's a Ferrari.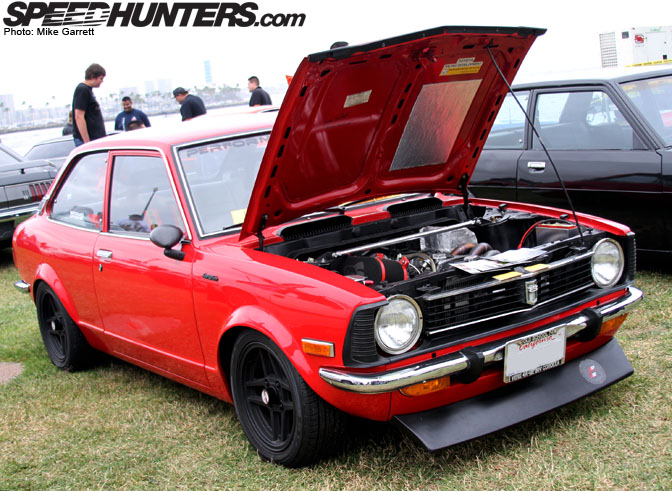 A '74 Corolla with a 20-valve 4AGE swap. I can dig it.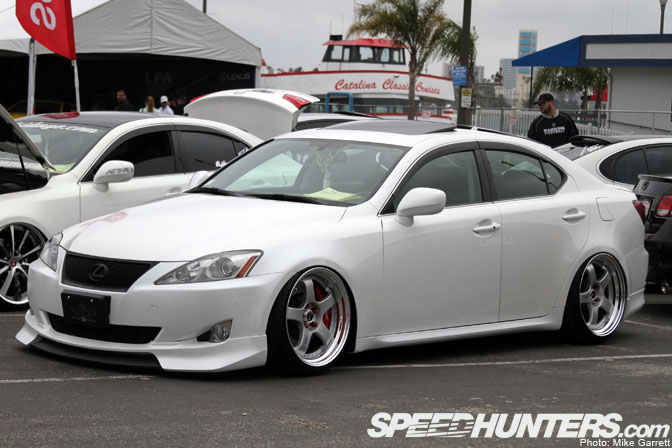 Here's a Lexus IS representing the plusher side of Toyotafest.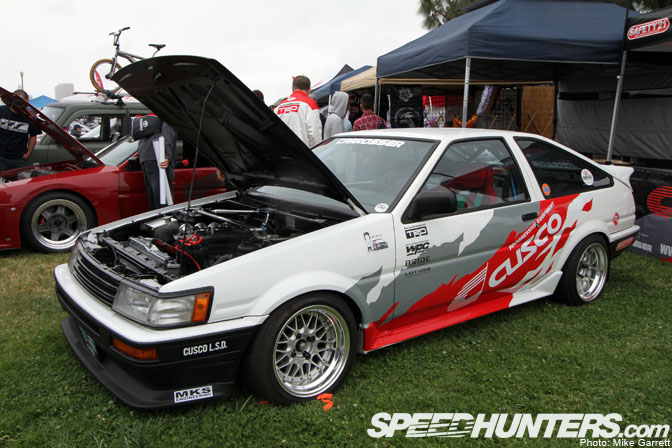 I'll wrap up part two with this tasty AE86 Levin in Cusco livery.
More from Toyotafest tomorrow!
-Mike Garrett