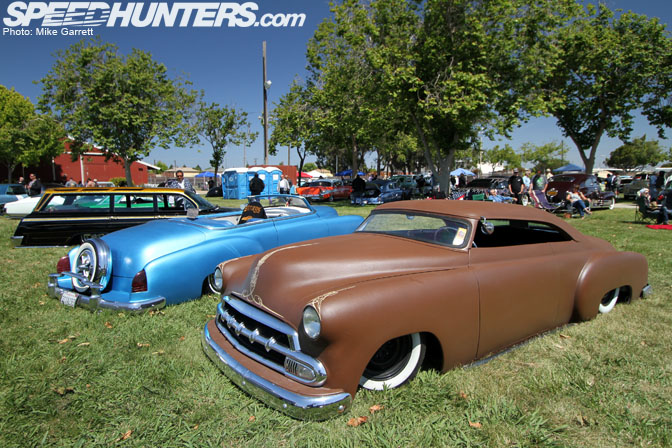 When it comes to the hot rod and custom community, there are few events more important than the West Coast Kustoms Crusin' Nationals. Held every May in the town of Santa Maria, the Cruisin' Nationals draw some of California's best rods and customs for three days of showing, cruising, and all around good times.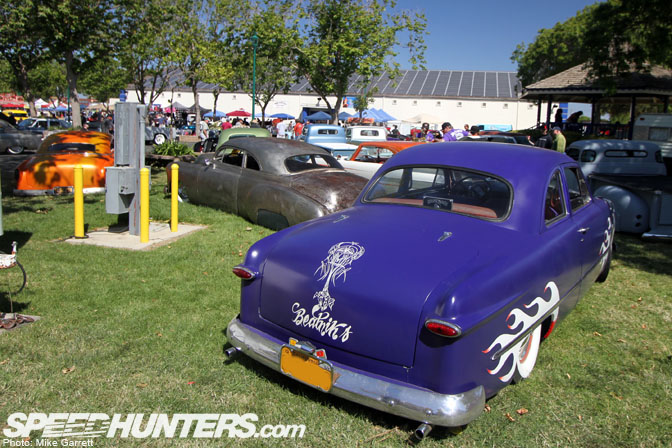 It's been two years since I've been to this event, so I was anxious to get down to Santa Maria to see what this year's show would have in store. Based on the last time I visited this event, I went in with high expectations.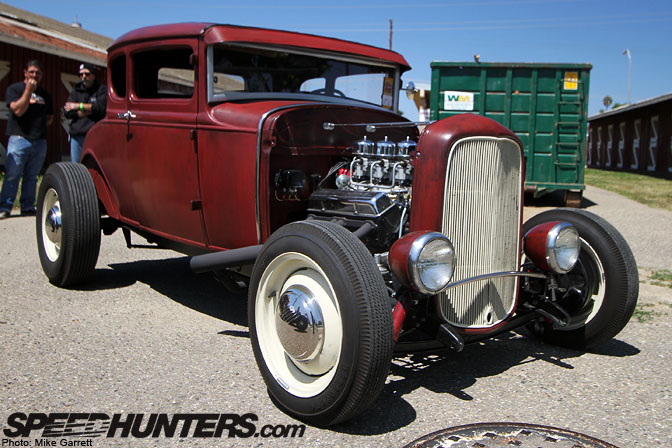 After walking through the gates, those high expectations were quickly met and then exceeded. The Santa Maria fairgrounds were packed with high quality vehicles from all corners of the state. Unlike the Billetproof shows, there are no strict rules on what type of car can enter the show, but by and large the Cruisin Nationals are all about the traditional style.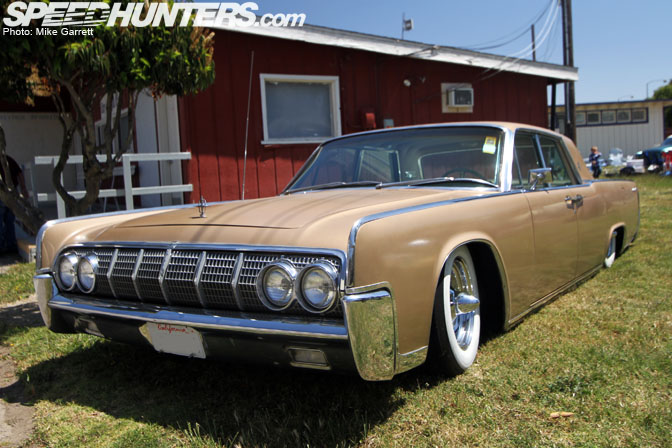 Like most shows of this type, entries are limited to vehicles no newer than the mid '60s or so. Something like this slammed Continental is about the most modern car you'll find in Santa Maria.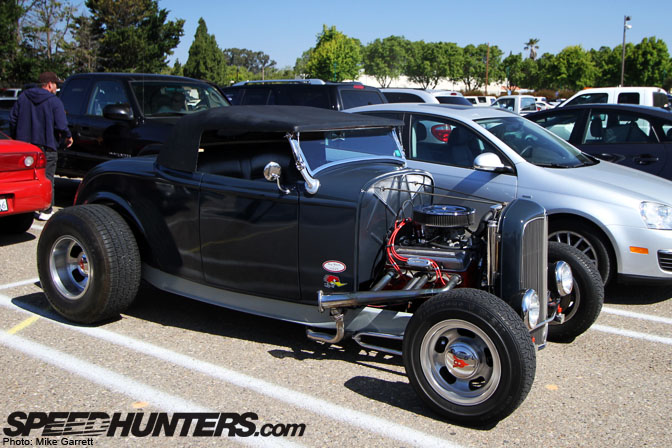 Of course the car sightings started before even walking through the show gates. There were plenty of cool machines hanging around the parking lot, like this roadster on slotted mags.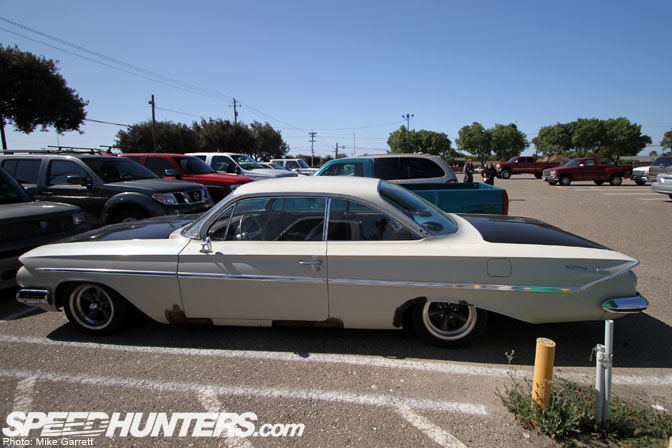 This '61 Chevy hardtop project car also looked like it was off to a great start. Bitchin' stance!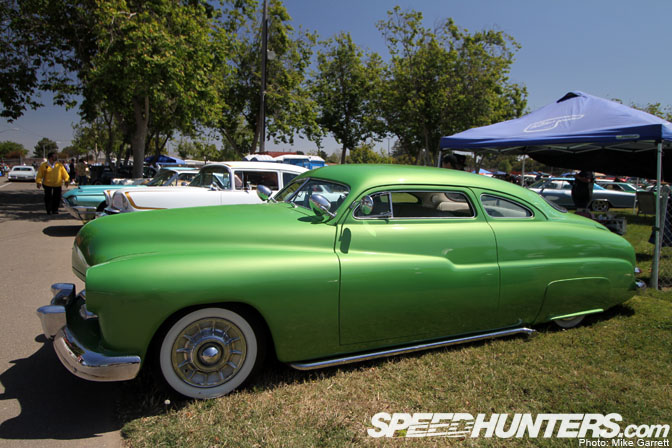 You can't have a rod and custom show without a good selection of Mercurys. This green '50 Merc was pretty choice.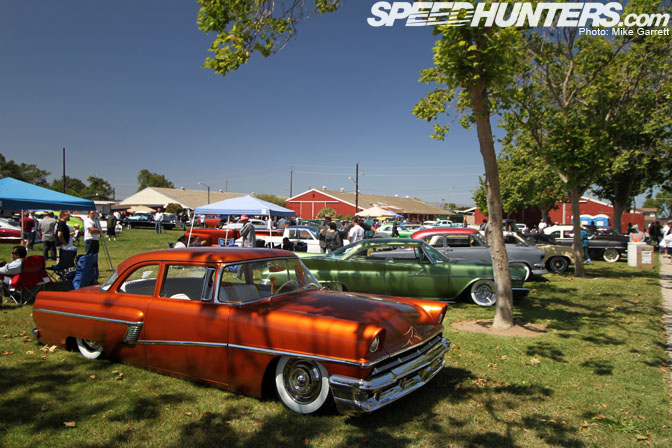 The Cruisin' Nationals are big on car club participation. The fairgrounds are full of club hangout areas.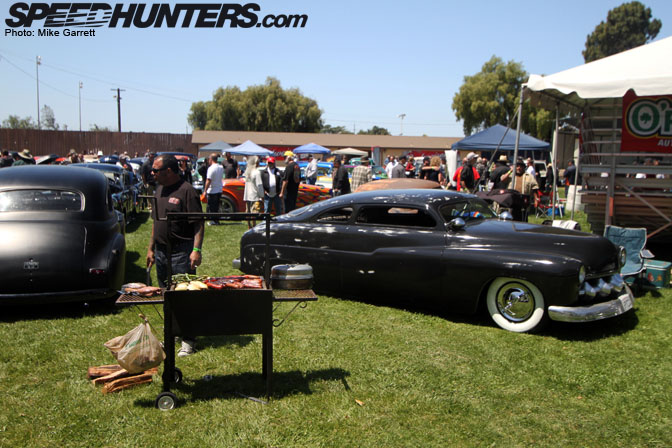 The smells that arose from the BBQ's in these club areas were nothing short of mouth-watering.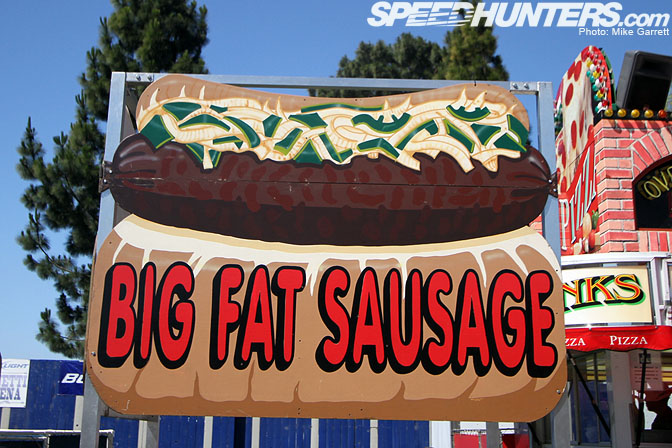 For those that didn't bring a barbecue, you could always dine at one of the food booths. Big Fat Sausage anyone?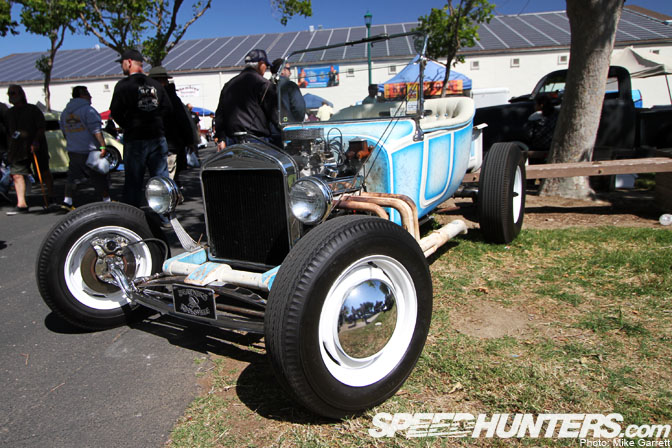 Not sure what the back story on this '23 T-bucket is, but it looks like it hasn't been touched since the '50s.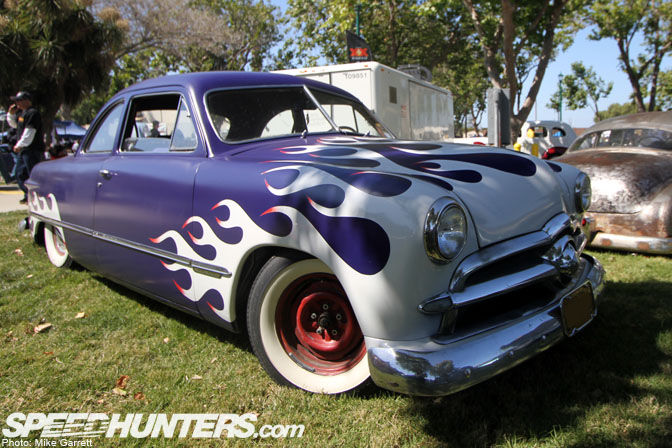 This flamed Ford Shoebox had a pretty sweet look to it.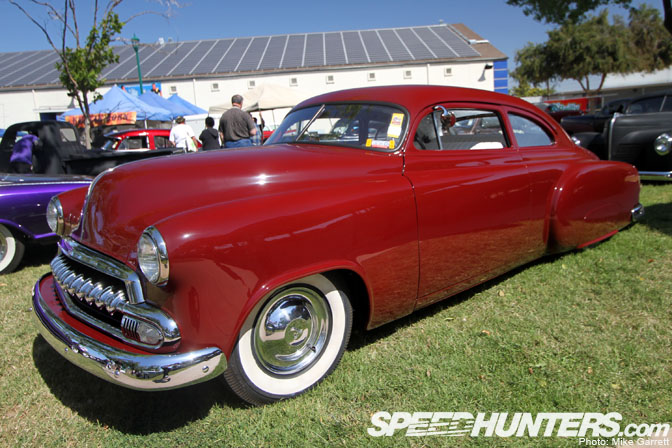 Santa Maria was filled with '49-'54 Chevrolets customized in various ways. Here's a very mild and very clean '52.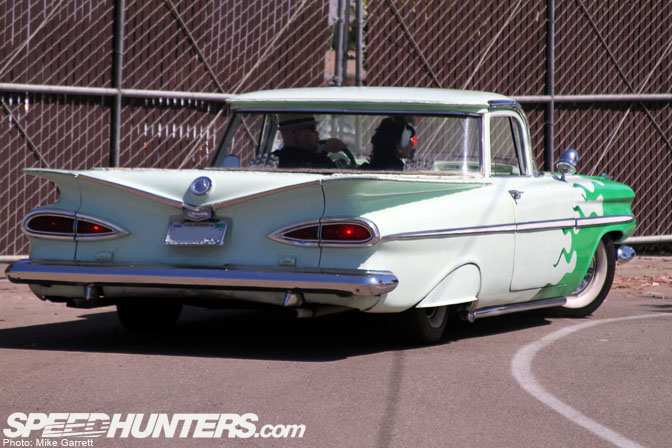 Caught this El Camino rolling through the fairgrounds looking for a spot.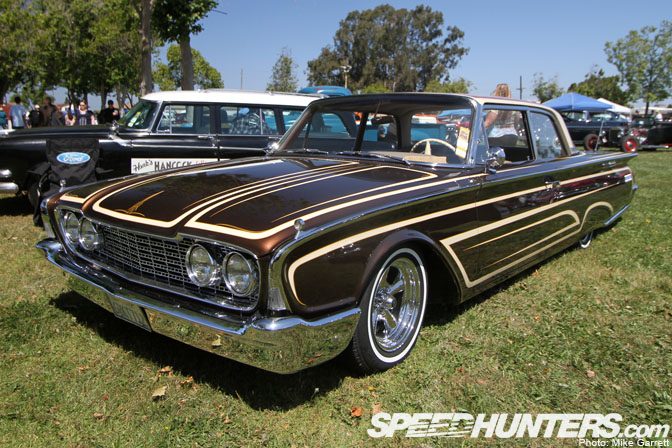 Sometimes you just have to stop and soak in the the intricate paintwork on these cars. This '60 Ford for example.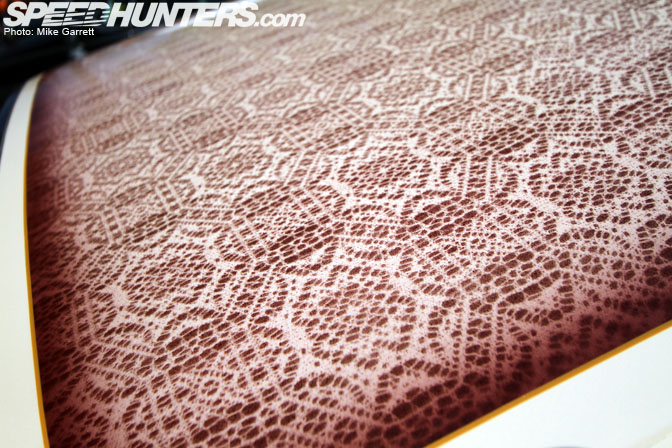 Look at the detail on the roof!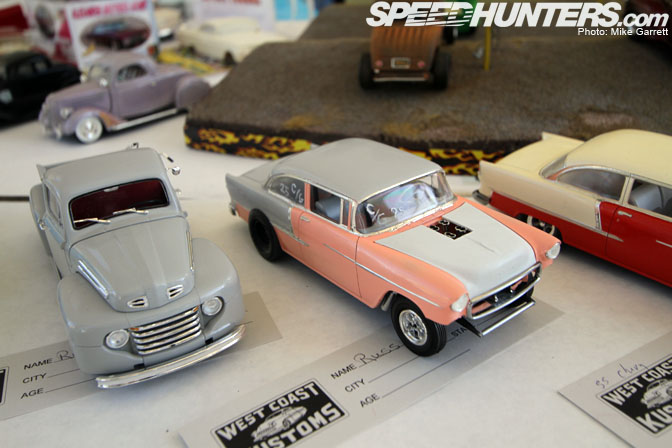 The show once again included a model car contest, which I had to stop by and check out. How about that that little '55?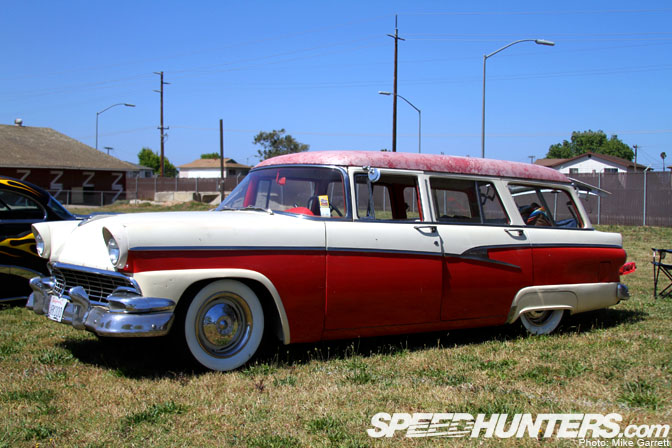 There's never a bad time for an old station wagon…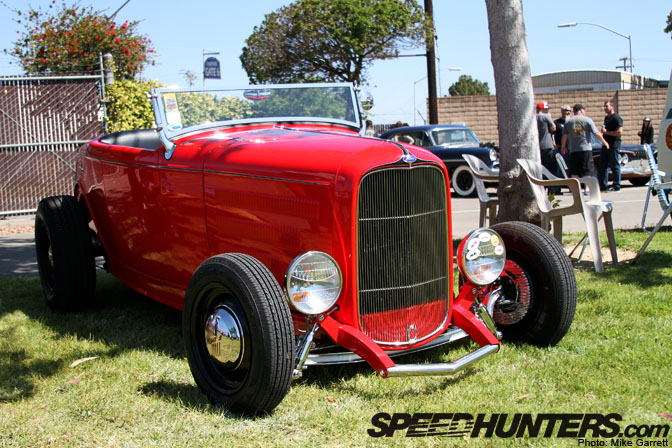 The quintessential Deuce roadster. This one was spotless.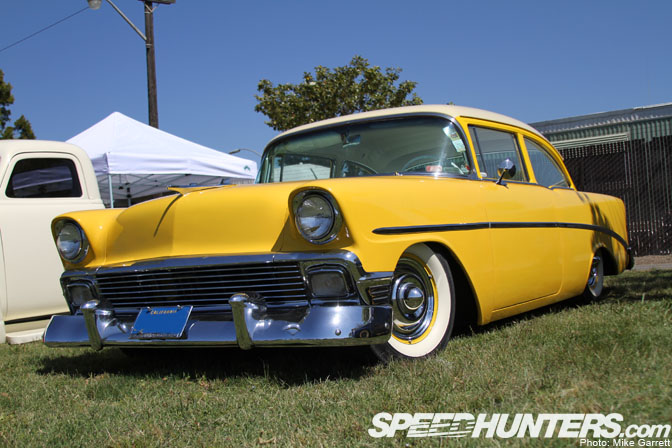 Smooth and low '56 Chevy right here.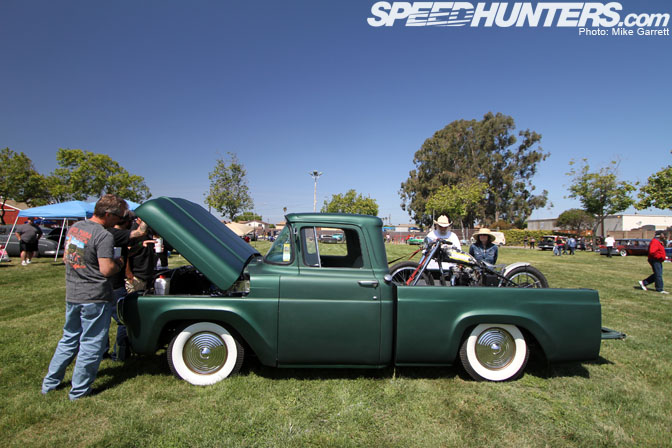 I'm not sure what was cooler, this 1960 Ford pickup?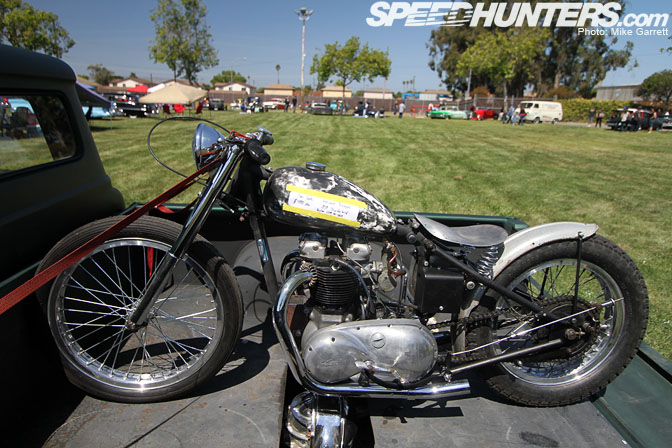 Or the bike that was loaded in the bed?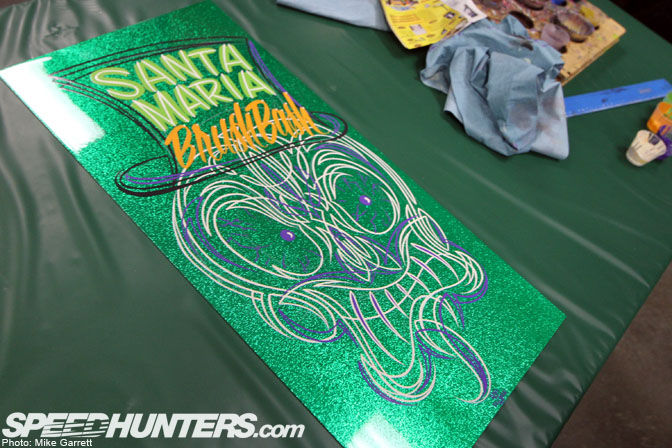 The indoor displays at this year's show included a busy pinstriping exhibition.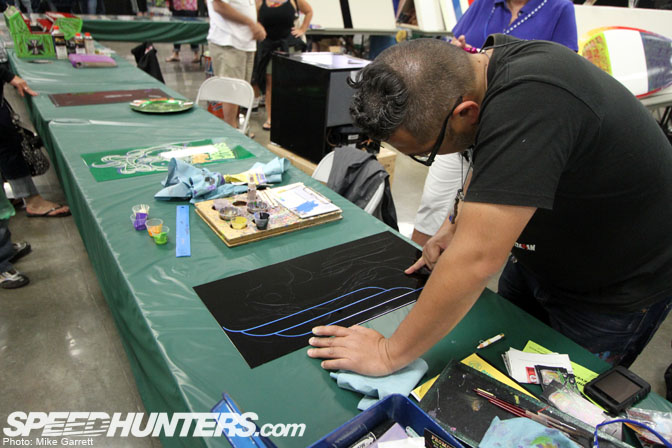 Always amazing to sit there for a little bit and watch these guys do their thing.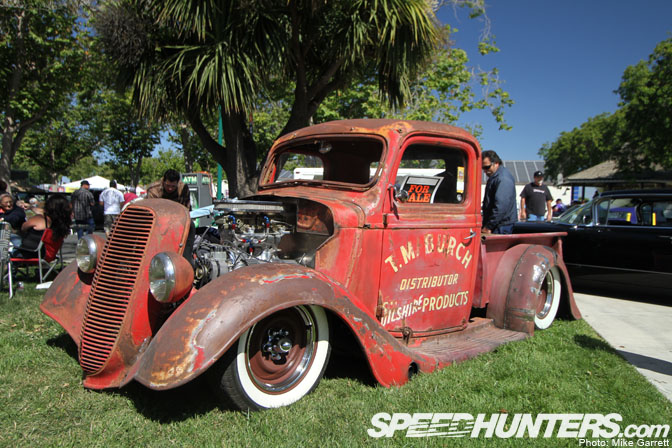 Pretty wild pickup. That stance is most certainly not original.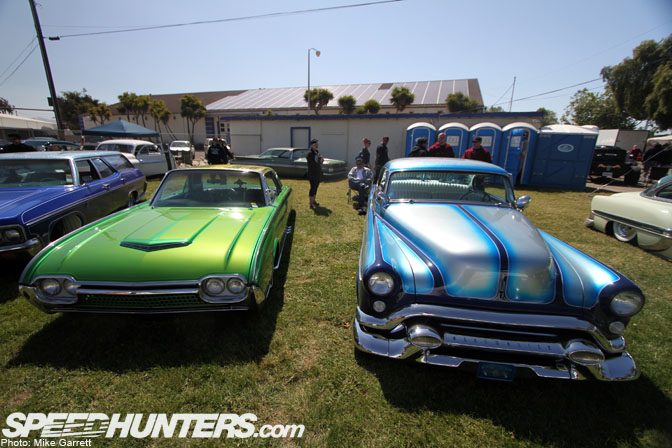 We have hardly gotten started with our Cruisin' Nationals coverage.
I'll be back shortly with much more from Santa Maria.
-Mike Garrett