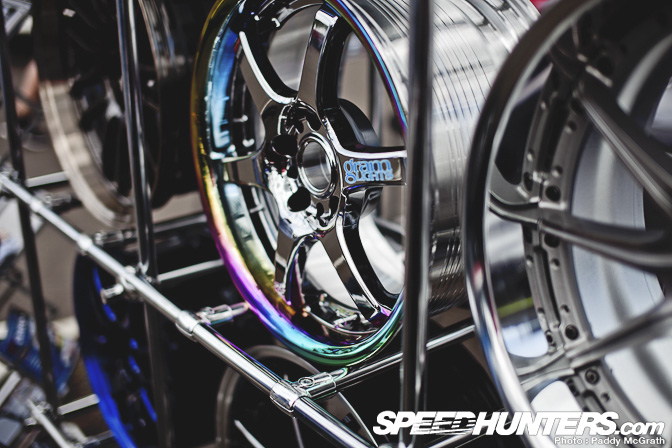 Kicking off the final part of show area coverage of the 2011 Japfest show, I thought I'd try and appease our wheel loving friends with this amazing set of titanium lipped Gram Lights.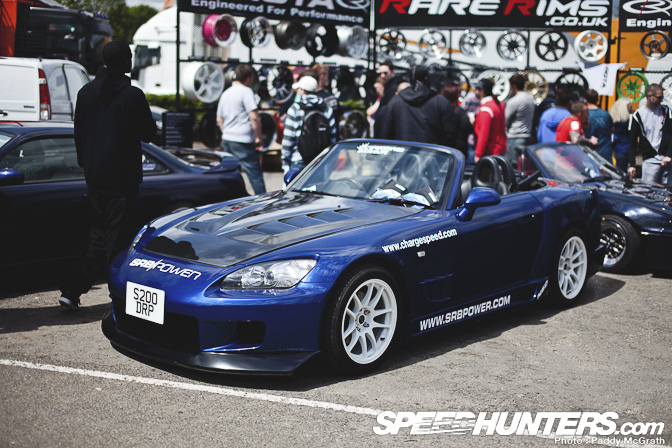 The Rare Rims stand featured this Chargespeed kitted S2000 on Rota Torques.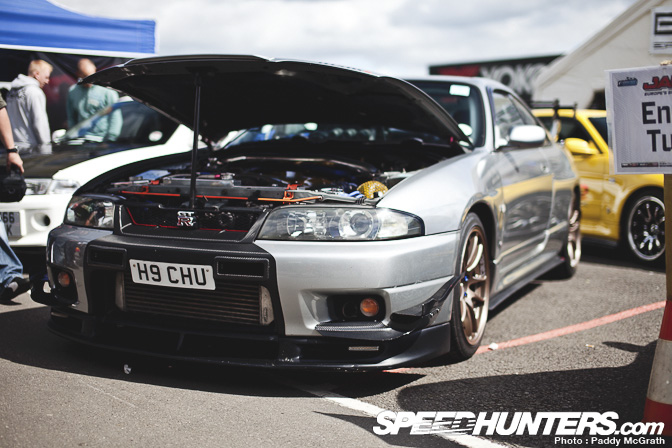 This R33 GT-R however was rocking original Work CR-Kais …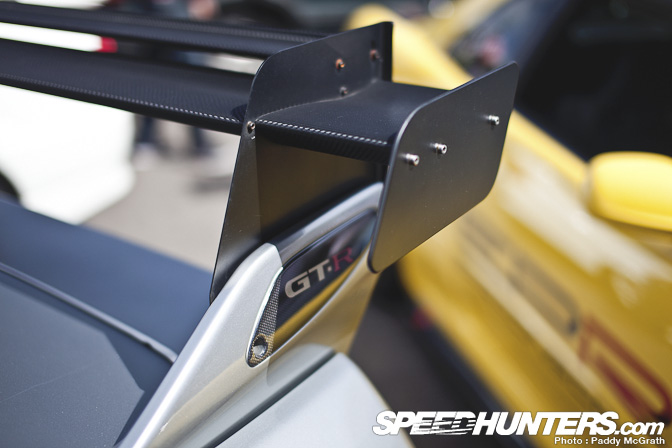 … along with some extensive aero.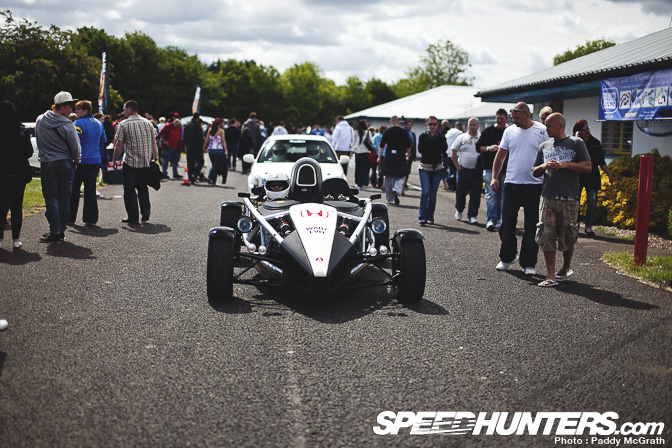 Built in the United Kingdom, powered by Honda. Who doesn't want to experience one of these first hand ?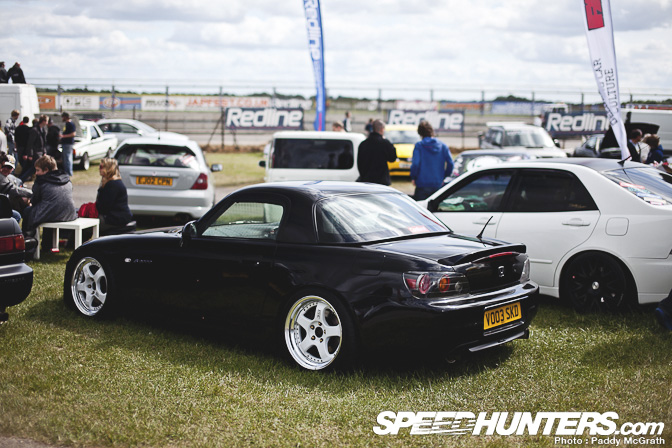 A rear view of this S2000 on SSRs from the first post. I really liked how simple and subtle this car is.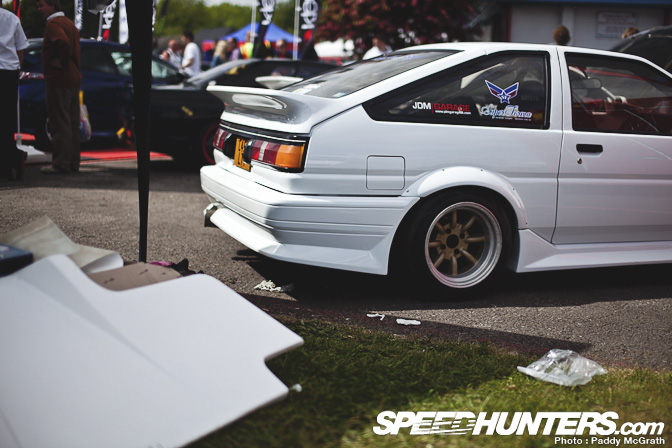 '86 Levin on the JDM Garage stand.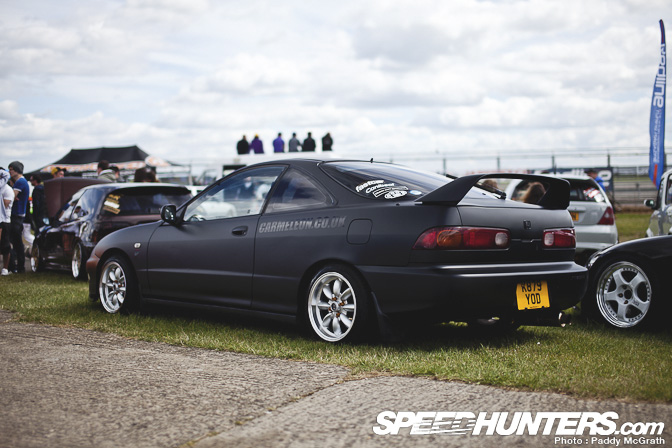 Matte black DC2 Integra on the Fast Car stand. Definitely an unusual styling scheme developing here.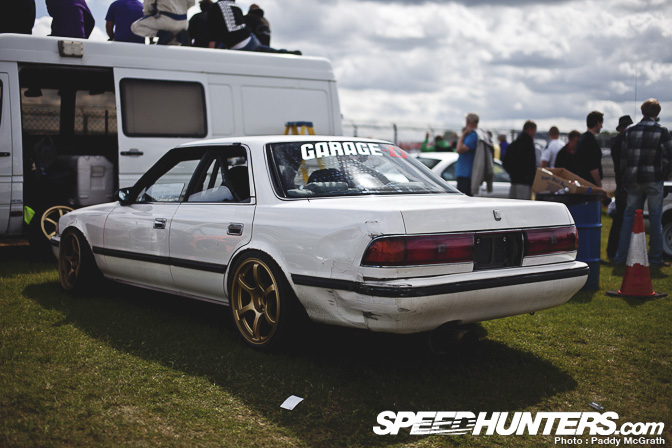 Back in the drift paddock, Ben Broke Smith had arrived in his blisteringly fast JZX81 Chaser. Check the car out in action in Ross's upcoming Drift Allstars report.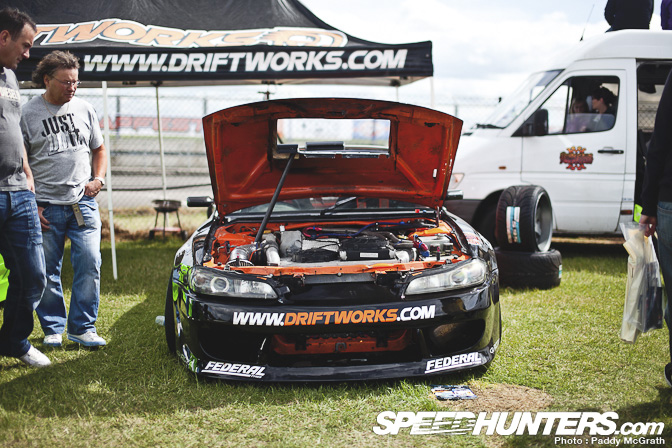 The Driftworks S15 suffered terminal engine failure during the morning sessions with a suspected big end bearings / crank failure. I'm sure it'll be back out in no time !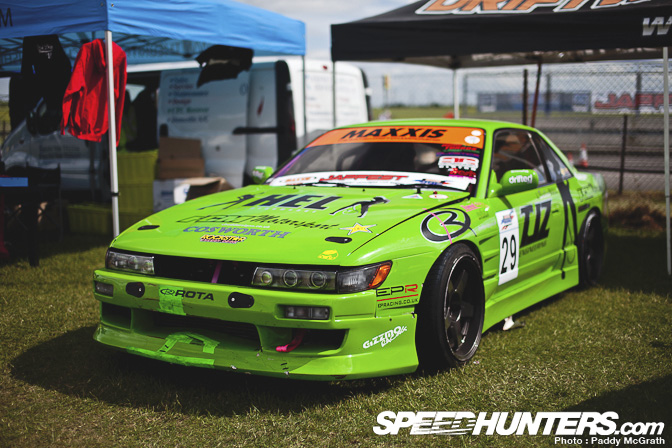 James 'Buller' Bull's PS13 was looking tidy on the Driftworks stand.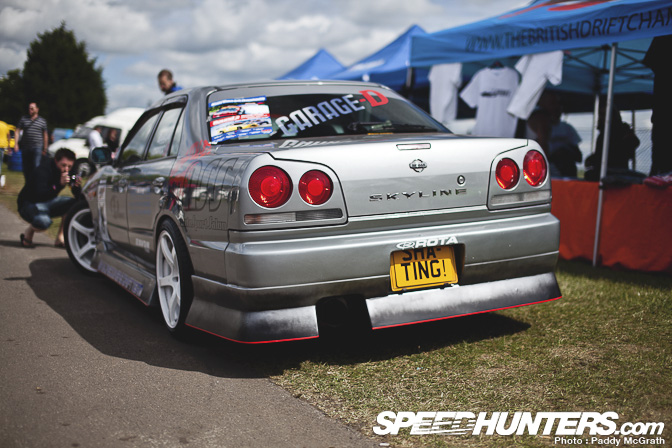 Gary Hughes is another of the UK contingent representing the ER34 Skyline.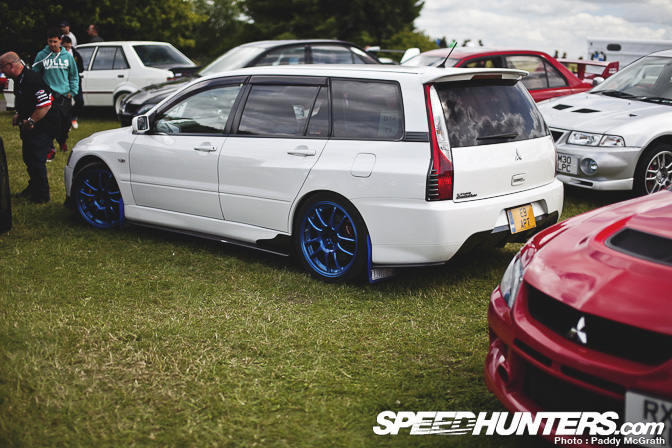 Lancer Evolution IX wagon. Wow.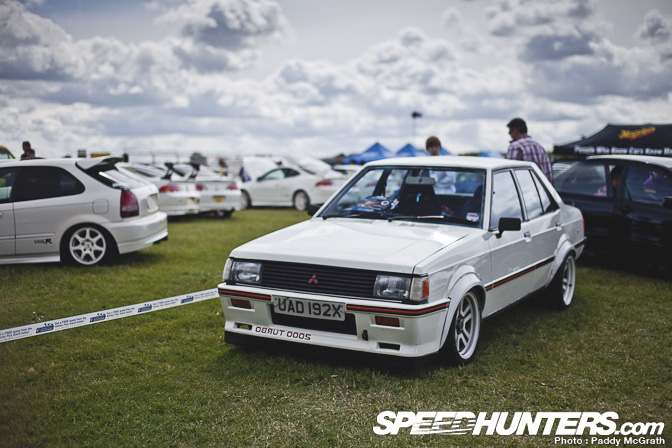 This Lancer 2000 Turbo on the MLR stand stood out against the sea of newer generation Lancer Evolutions.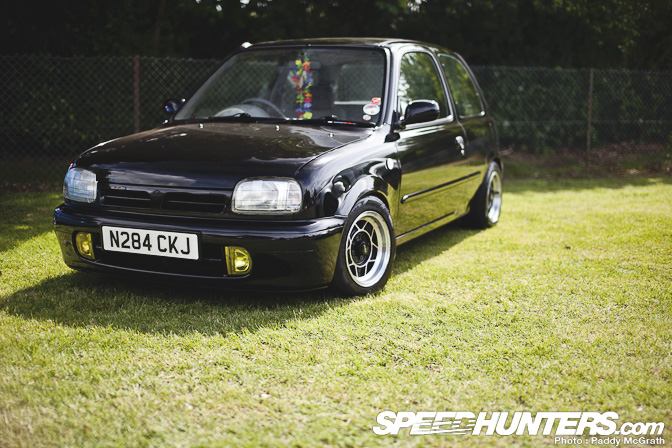 I was pretty impressed by this little Micra dropped on Snowflake style wheels.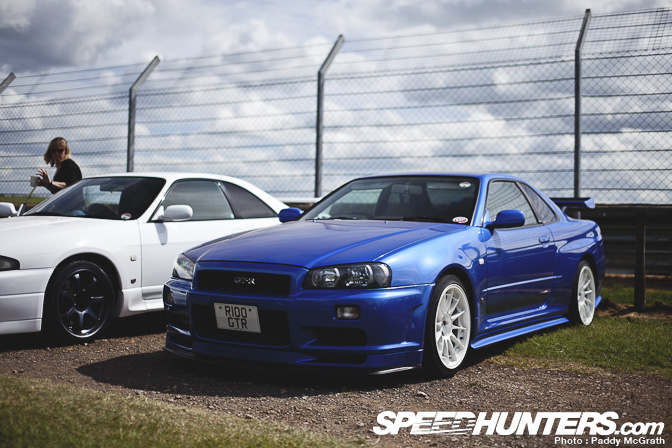 I do love me a bayside blue R34 GT-R. This example on Enkei wheels was no exception !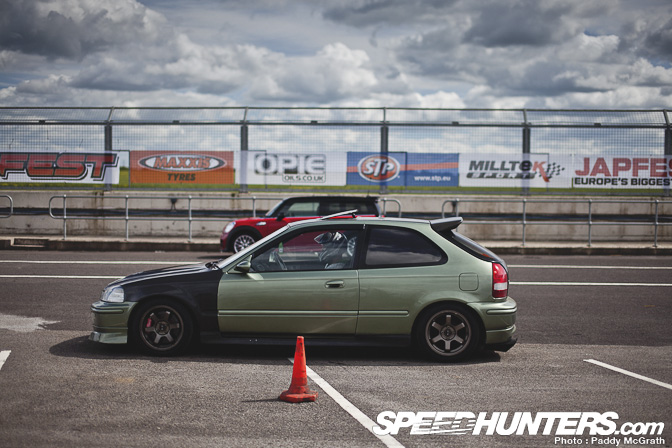 A clean EK Civic gets ready for some track time.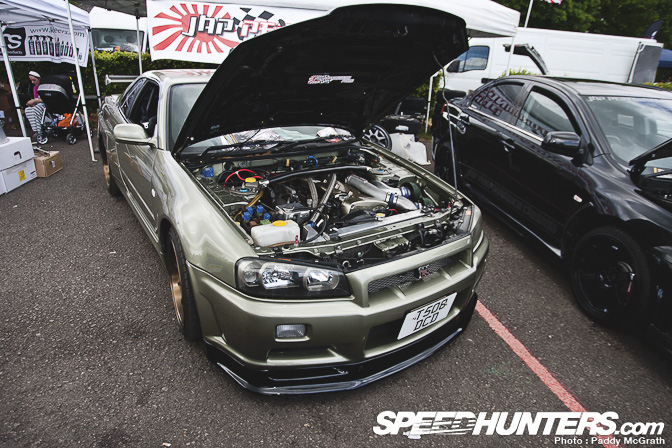 This Work XD9 wearing R34 GT-R drew a lot of attention on the Jap Performance Parts stand.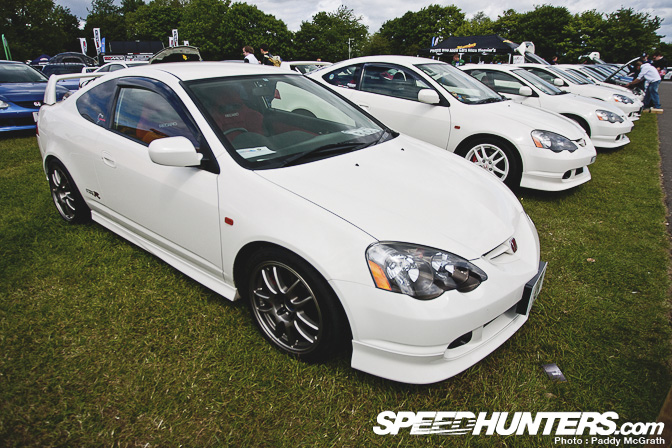 DC5 Type R for sir ?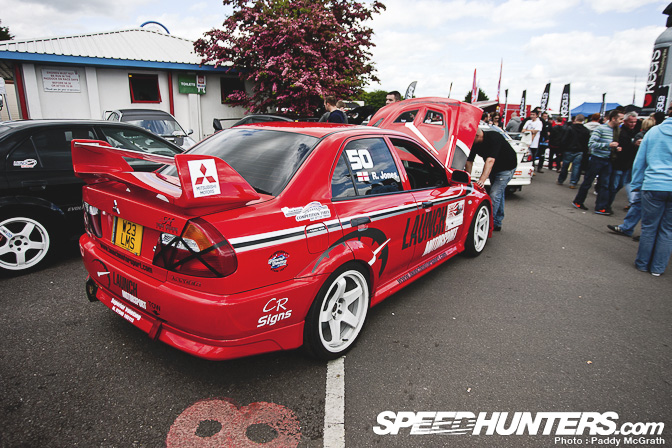 Launch Motorsport Lancer Evolution VI during some cooling down time off track. It wasn't slow …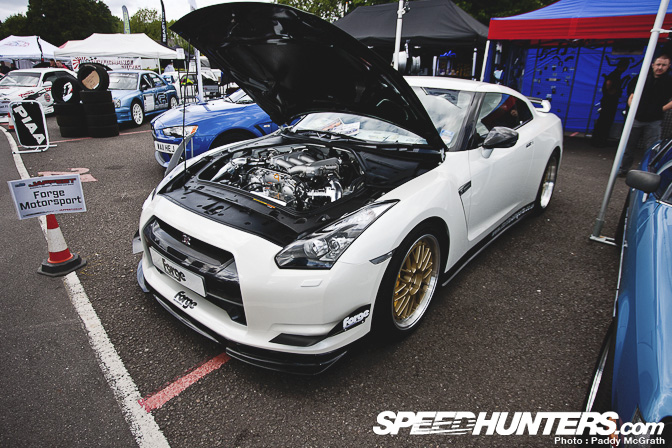 BBS LM wearing R35 GT-R on the Forge Motorsport stand.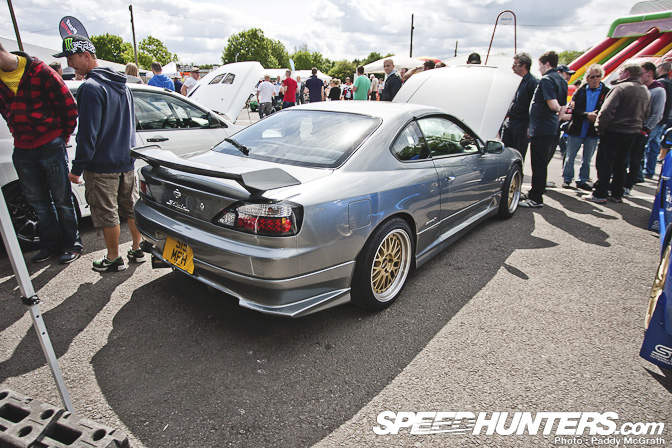 More BBS LM love, this time on a tidy S15 Silvia.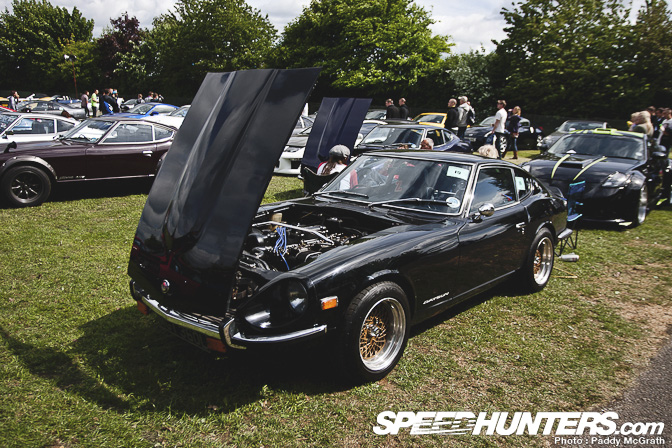 The Z cars were well represented in the club stand area, I even found a certain 1JZ powered car that Ross discovered at the BHP show. Spotlight later in the week on that.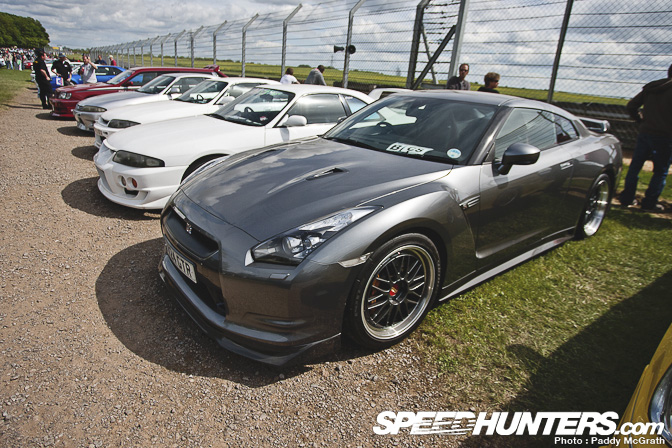 I was reading Jordan Butters' coverage on the Slammed Society blog on Fatlace and he mentioned that there are far more R35 GT-Rs on the road now in the UK than R34 GT-Rs. Although I do enjoy spotting the R35 in the wild, I do feel a little sad that the R34s are going to slowly start becoming a rarer sight.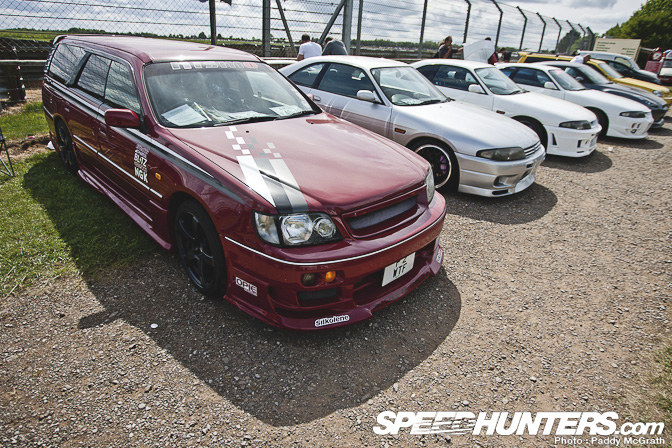 I was pleasantly surprised to find a couple of Stageas at the show, I particularly liked this Nismo graphiced version.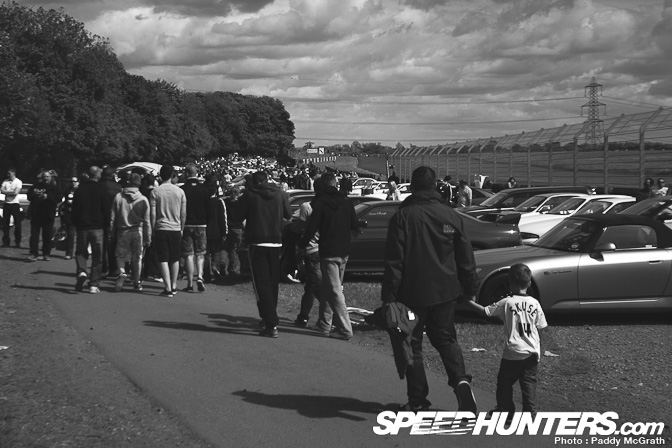 I've made no secret that show and shine and club stand area of the Japfest show was more than too much for one man to handle. What I've shown to you over these last couple of stories is literally a taster of what Japfest offered. For the next part I'm going to take a look at the on-track action followed by a couple of spotlights !
-
Paddy McGrath