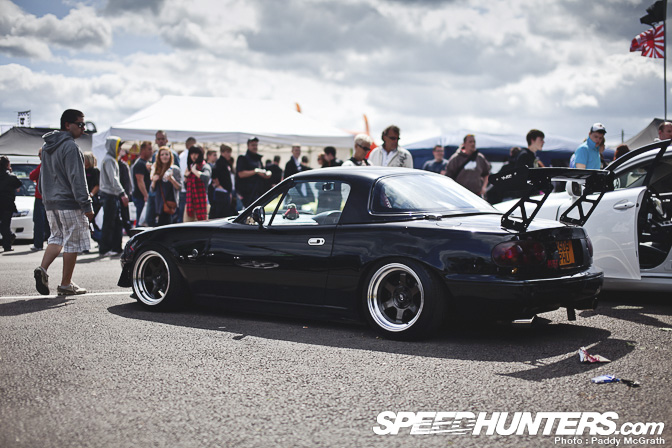 Picking up where we left off in part one, I'm going to continue taking a look at the main show area of the Japfest '11 show at Castle Combe. This aggresive looking MX5 attracted quite a lot of attention. I've grown quite fond of these Mazdas in recent times but I reckon due to my, uh, generous size, I might struggle to get behind the wheel of one.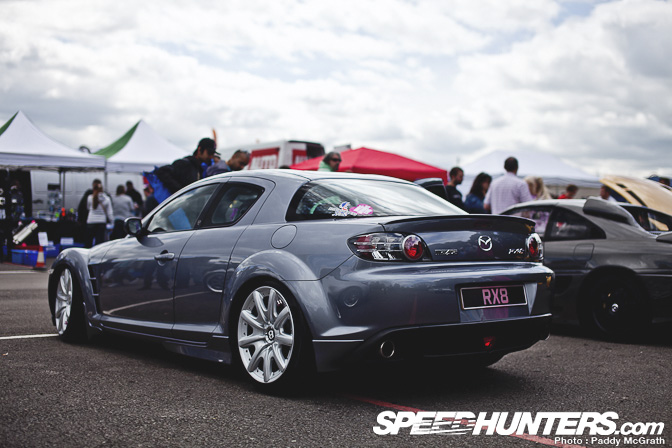 Bentley wheels looked great under this RX8.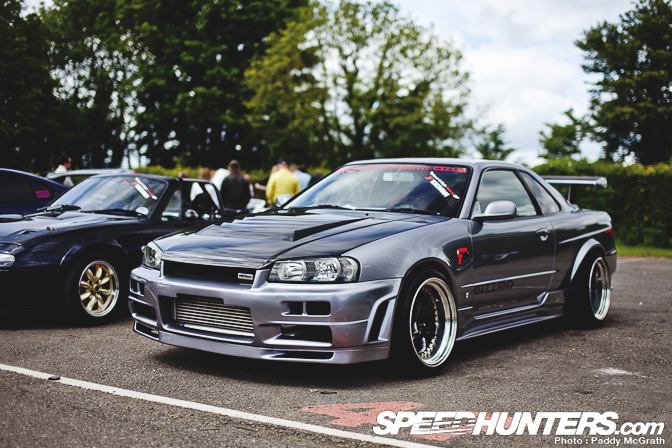 R34 Skyline on Work Meisters looked tough !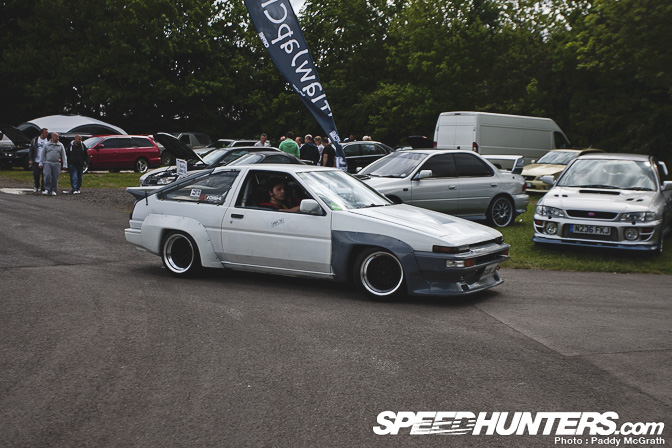 N2 arched Trueno reminds me just how much wider D-Mac's '86 is !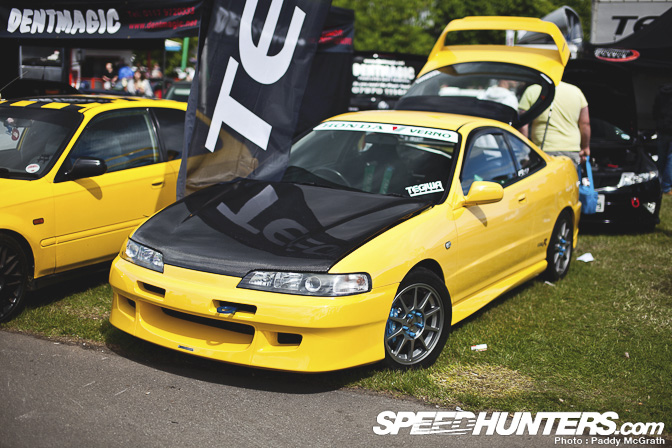 DC2 Integra Type R – still on my list of cars I need to own one day.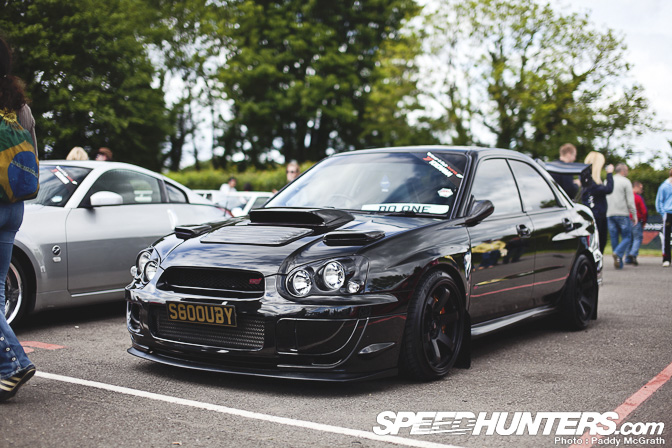 Evil looking Impreza on Rota Grids.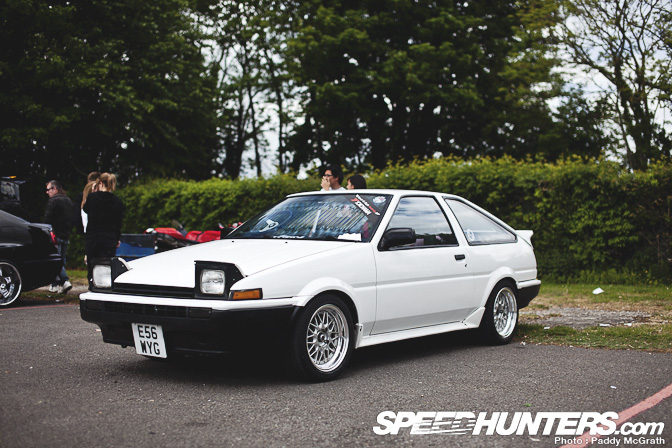 Tidy Trueno was lurking at the back of the main show area …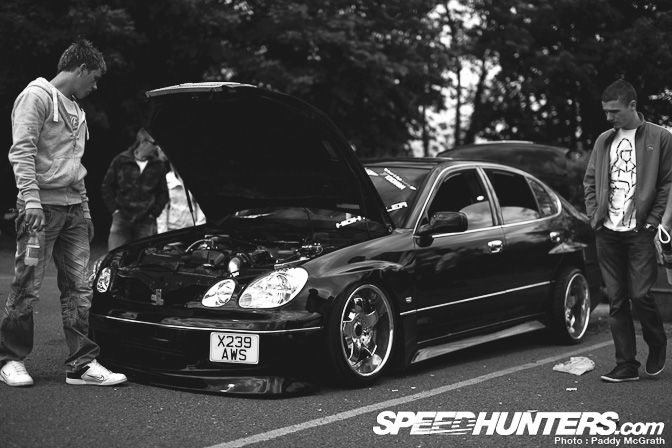 … along with this incredible Aristo. Full spotlight later in the week !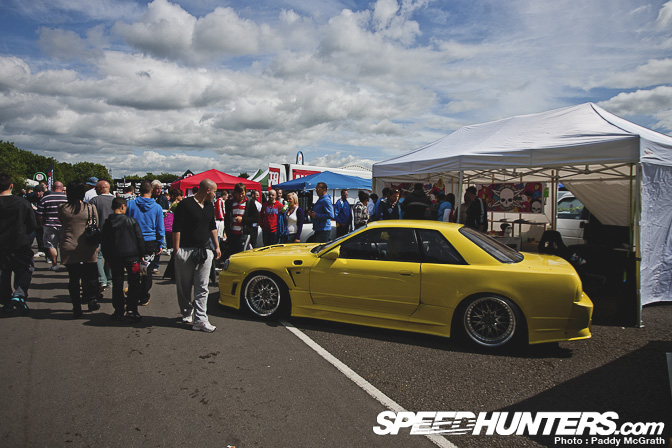 I finally managed to catch up with Bryn Alban and his Work Rezax wearing Bee*R kitted R32 Skyline for a feature after the show.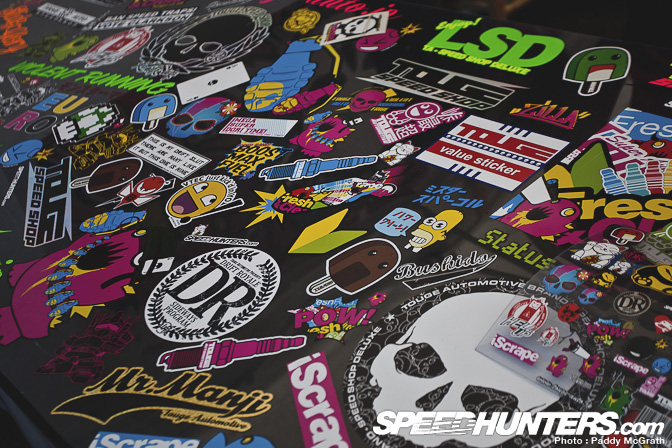 His car was part of the Touge Automotive stand which was insanely busy any time I managed to get near it !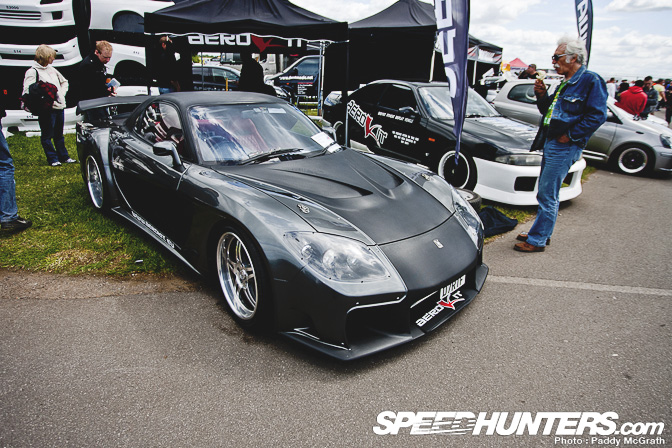 Veilside kitted RX7 on the Aerokits stand stood out from the crowd.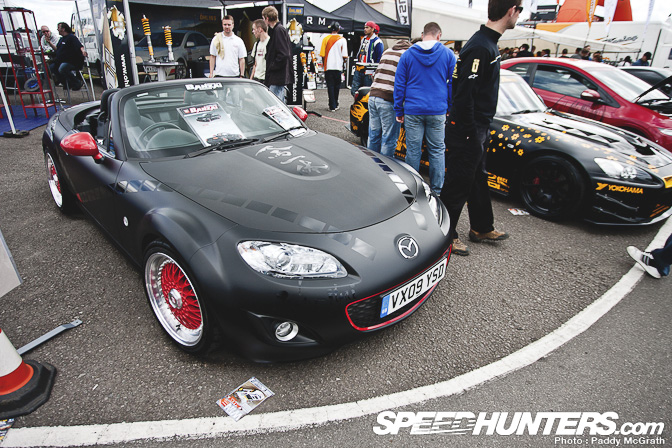 Latest generation MX5 with painted Calibre Vintage wheels.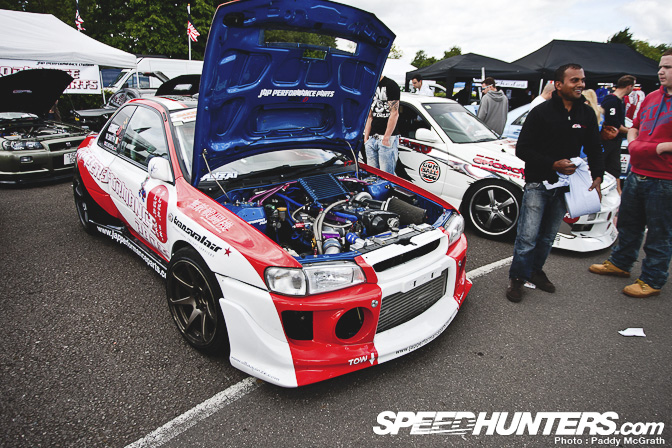 Walton Smith's RB25 powered Impreza was looking fresh after a winter rebuild. I'm loving its new wide arched styling.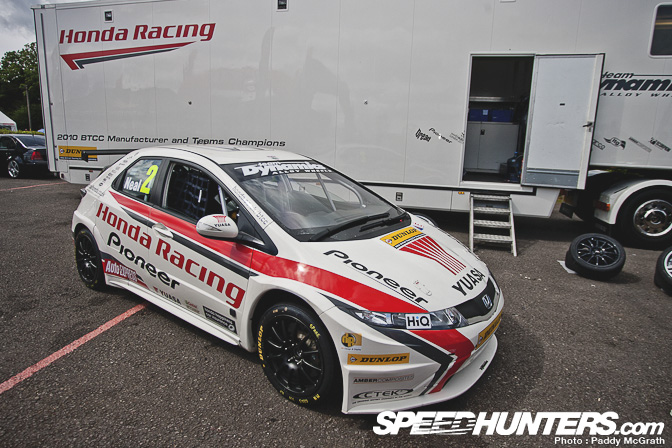 Matt Neal's BTCC Civic was on display allowing fans to get up close and personal with the car.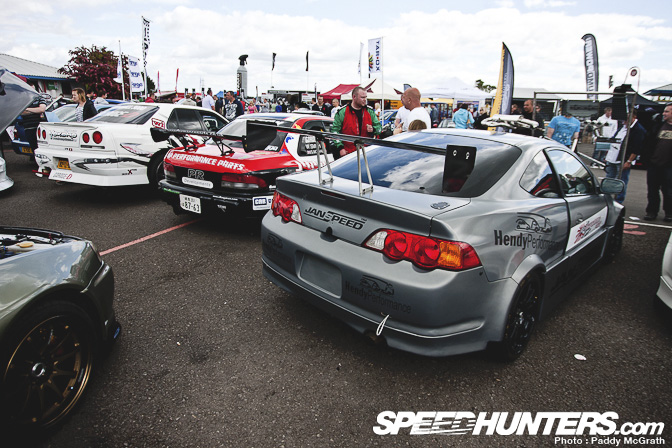 I'll be back again shortly with the final part of the show coverage before we delve into some of the on-track action and a closer look at some of the cars present.
-
Paddy McGrath
Japfest '11 Stories on Speedhunters