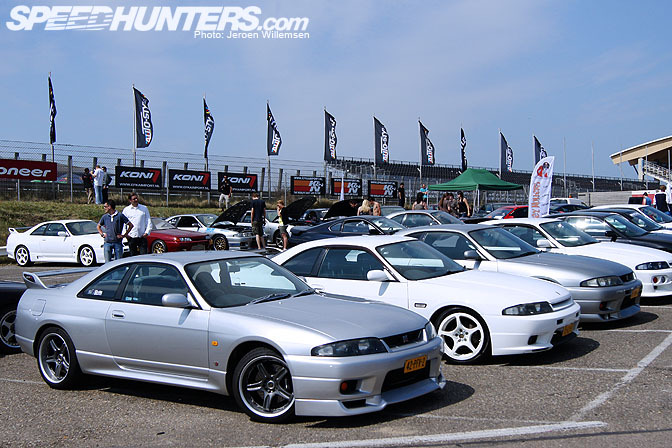 Here we go with part two of my coverage of the Japanese Car Festival at Circuit Park Zandvoort. The R33 Skyline owners were out in full force. The cars ranged from the GTS version to the top of the line GT-R model.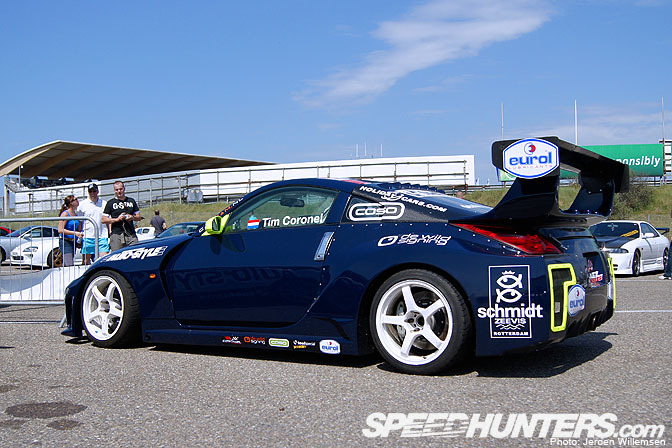 This very wide 350Z belonged to Tim Coronel, the twin brother of Tom Coronel who races in the WTCC. Tim used the car later in the day for a drift demonstration.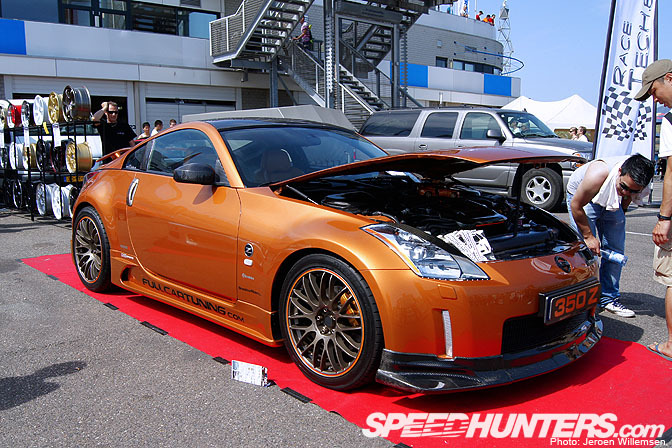 A completely different 350Z was this version built by Fullcartuning.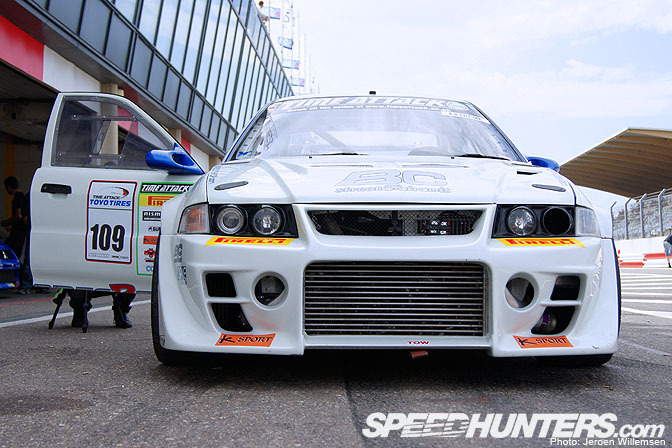 To fill the grid of the Time Attack, the organizers invited SVA Imports with their Evo. I'll have a closer look in a spotlight later on. When they fired up the car, I was right next to it and my whole body began to vibrate. It's a real beast.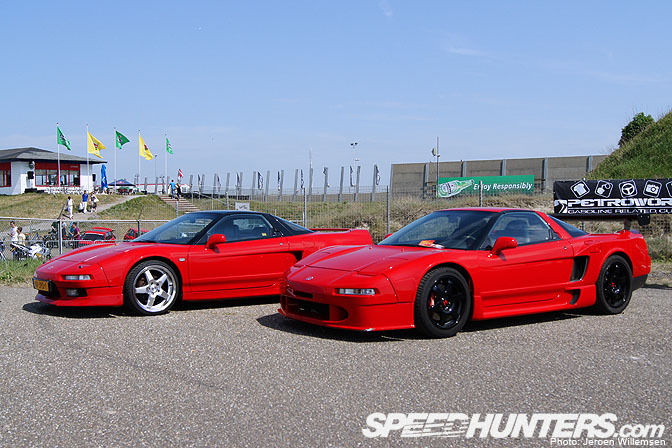 Outside the paddock and the track was a large parking area where I found these two beauties.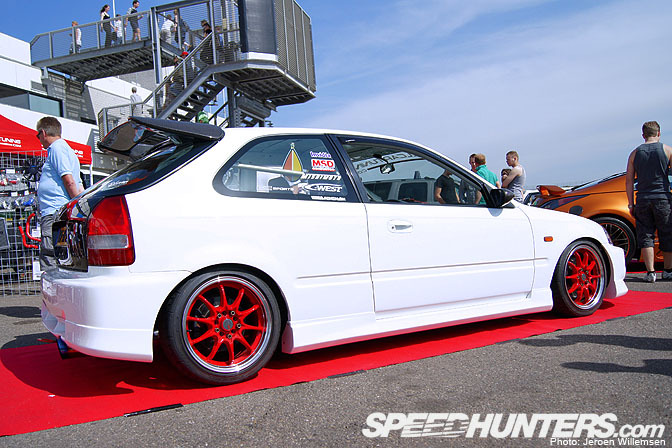 The Honda Civic hatchback is a favorite amongst the Dutch tuners. It looked like this EK had an older brother …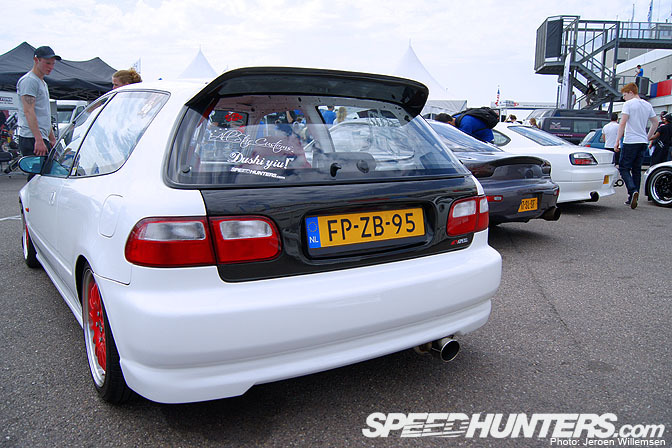 … because this EG had the exact same style.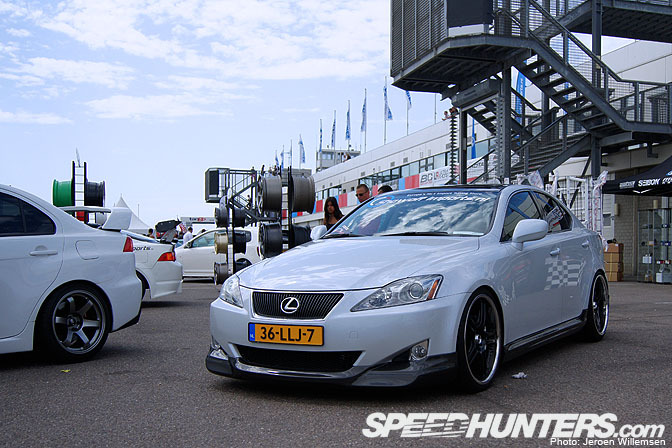 This Lexus IS350 is one of the democars from Showoff Imports. I really like the clean lines of the IS and they are only improved with the carbon extra's.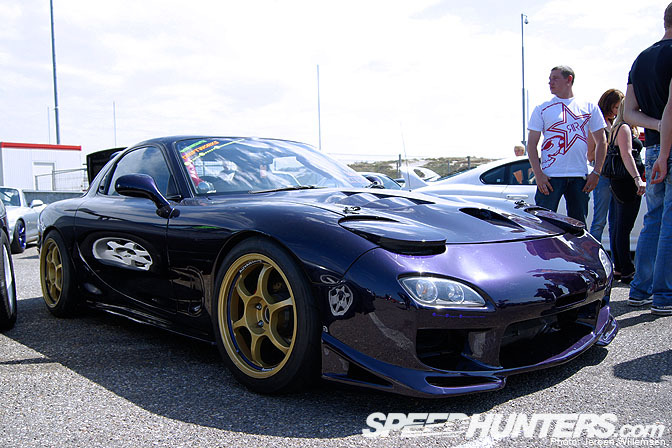 This RX7 really grabbed my attention. Never knew we had a car like this on Dutch roads. I saw it on the Wangan Warriors stand and it really ticked all the right boxes.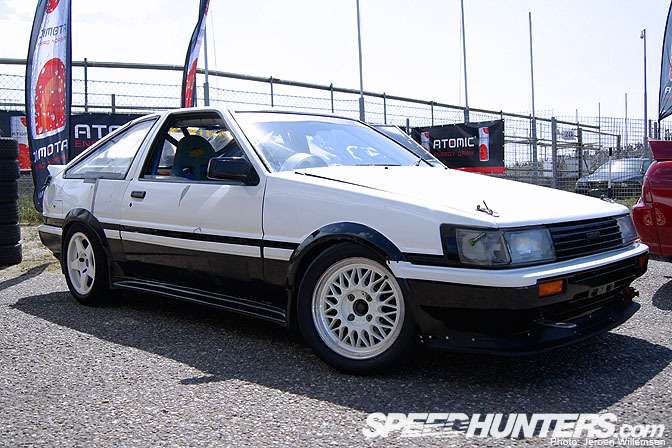 The only Hachiroku I saw was this Panda version on mismatched wheels.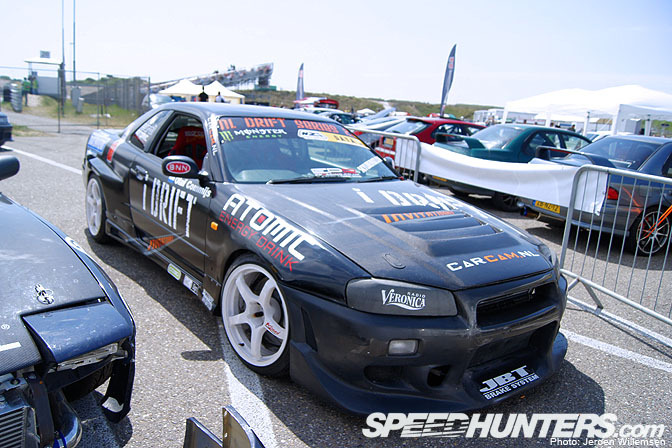 I also spotted this wingless R34, although I'm not sure if it is a legit GT-R. I'll have to take a closer look in the during a next event.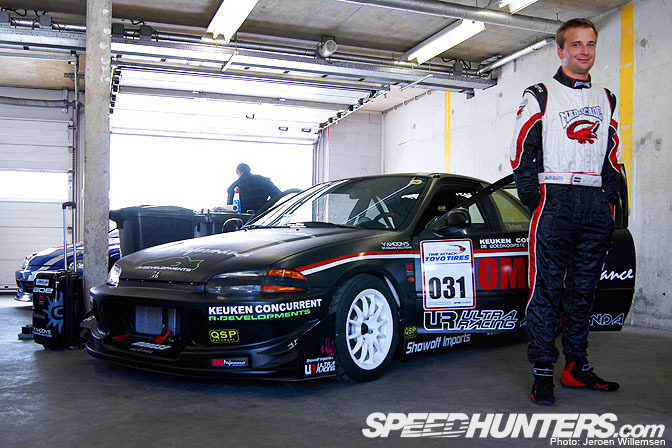 A proud owner stands next to his Honda Civic Coupe. The car reminds me of my first Civic Coupe that I had ten years ago.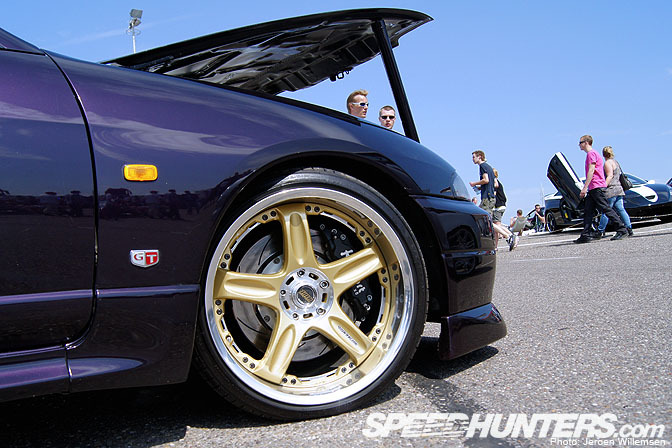 You don't see these Volk GT-C rims very often, but they are a perfect match on this midnight purple Skyline R33.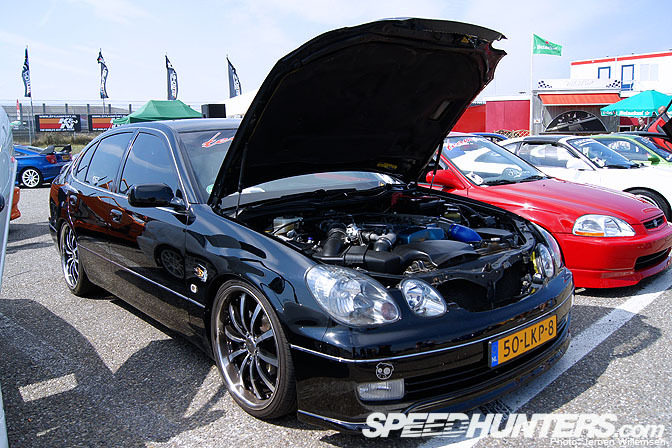 One of the few VIP inspired car I saw at the show. The entire VIP scene is unfortunately non-existent in Holland. Maybe in a few years when the cars become cheaper I'll see some more of these cars at events.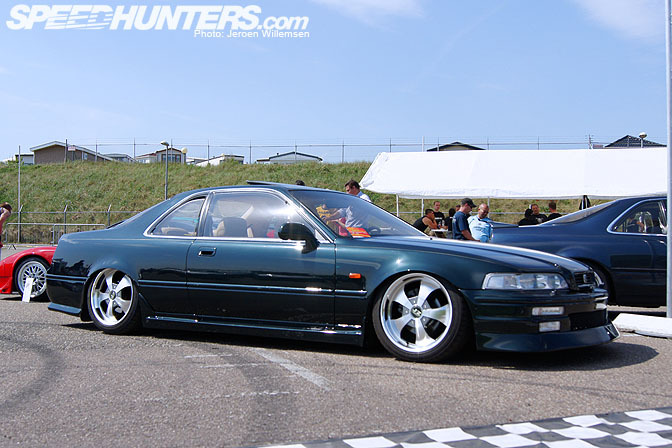 This Honda Legend was another VIP inspired ride.
In the next coming days I will have a few spotlights off some of the cars that really stood out to me.
-Jeroen Willemsen