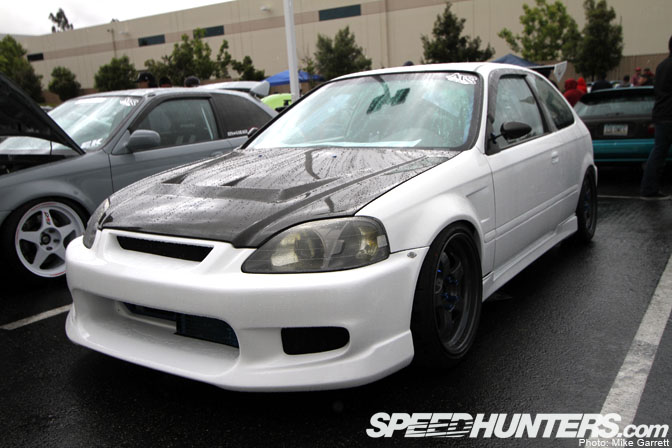 Hope you guys are ready for some more Honda material, because here comes the next part of my coverage from Sunday's all-Honda meet at Eibach Springs in Corona.
On with the Honda loving then.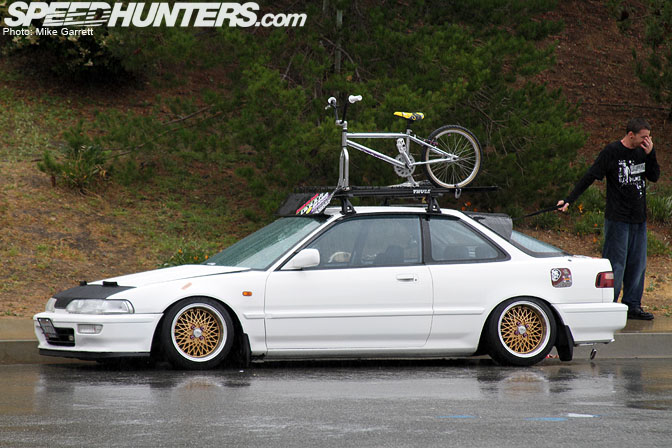 As I mentioned in yesterday's post, there was no shortage of bike racks at this year's meet. Such as the one affixed to the roof of this DA Integra.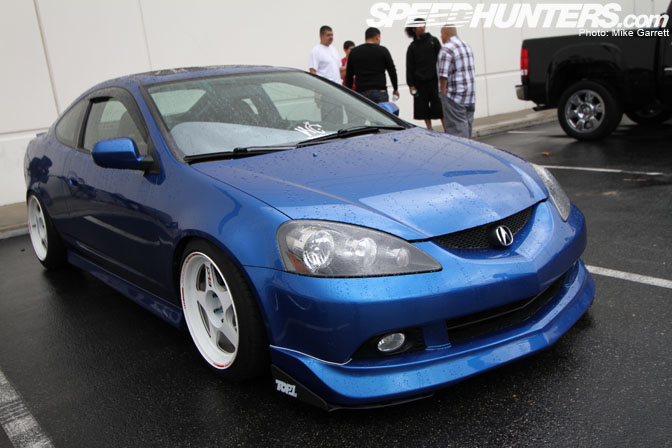 Another DC5 RSX on Regamasters. Most DC5's are given the Type R treatment, but this one looks sharp with the low profile rear spoiler.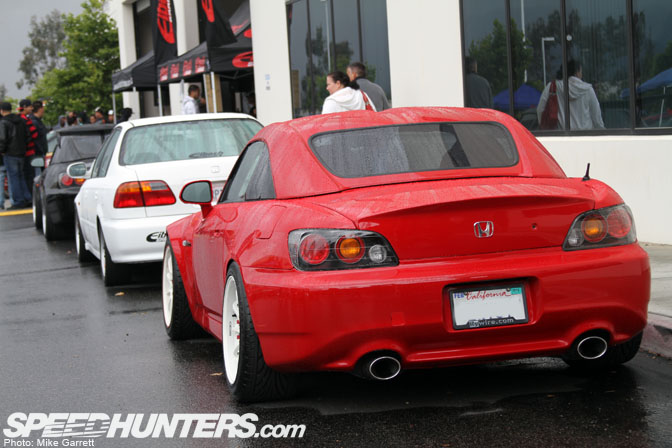 The fine rear profile of the AP2 S2000, enhanced by a Mugen hard top.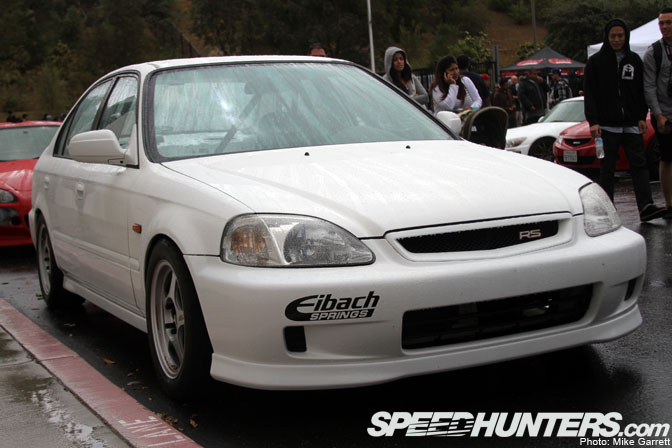 This stripped out and caged Civic sedan was one of my favorites of the day. Who says Honda guys don't care about function?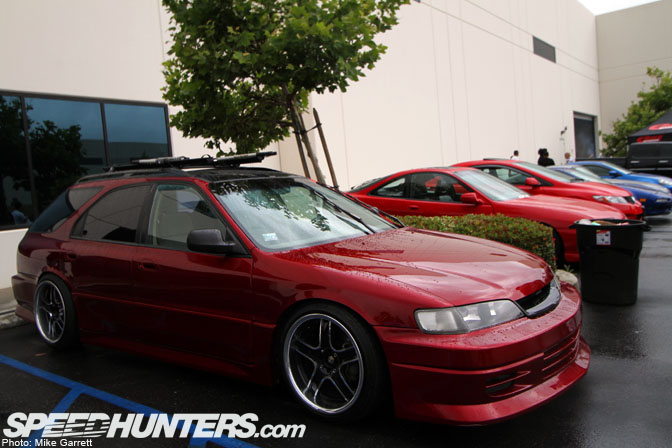 Another great looking Accord Wagon. Boy do I miss my old one when I see cars like this.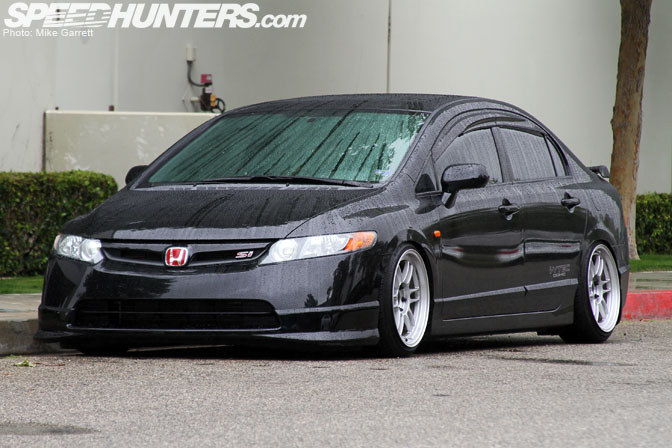 This four-door Si was another car I spotted in the streets outside the Eibach HQ.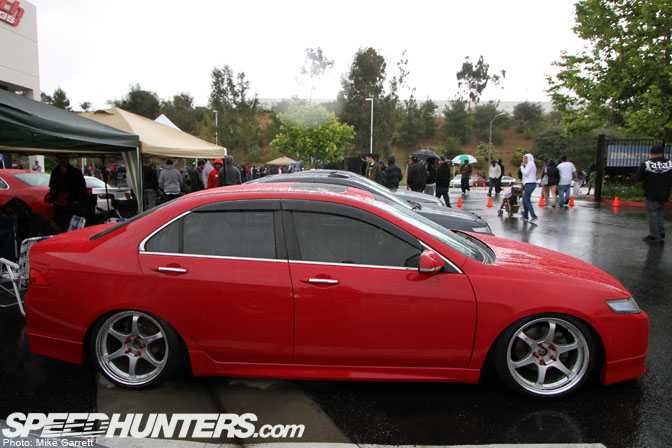 You might remember this TSX from my coverage of last year's Autofashion VIP festival. Worth another post for sure.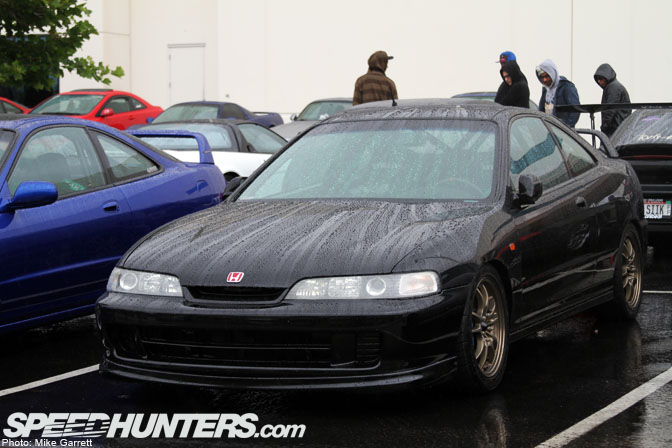 Love this black DC2 Integra. No gimmicks here.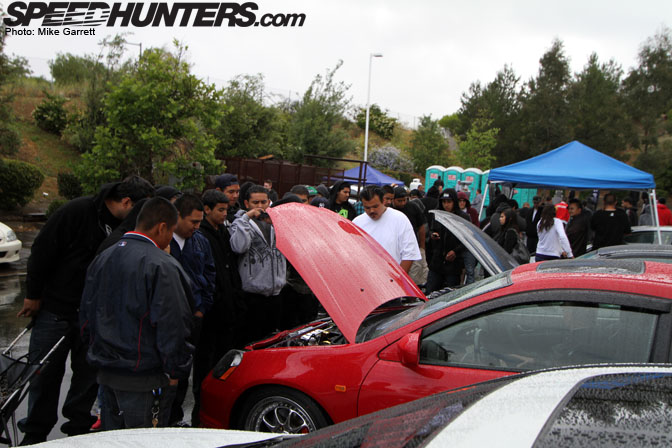 Hey, what are all those guys looking at?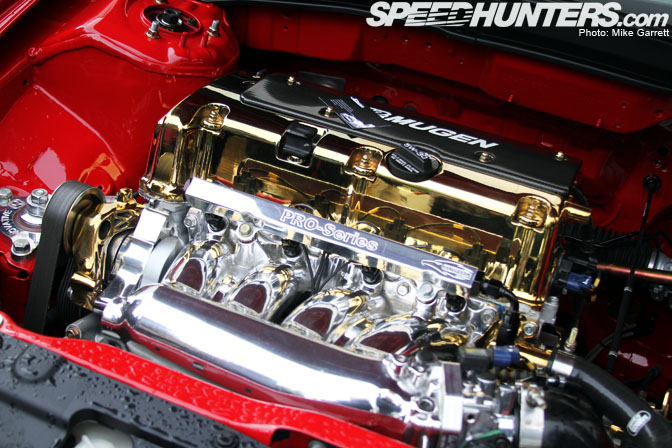 Oh I see. Gimme da gold, I want da gold.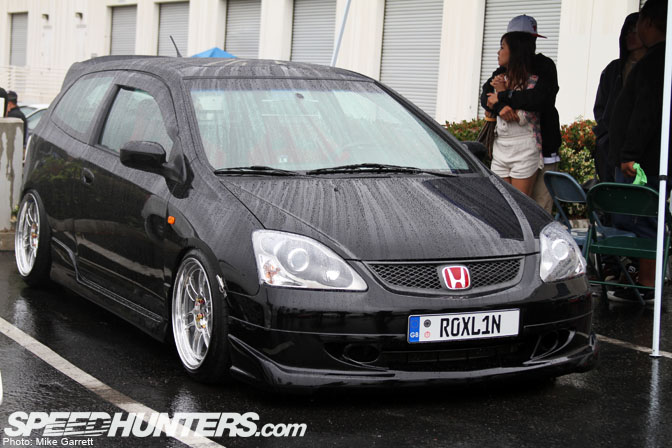 One of the nicest EP3 Civics I've seen in a long time.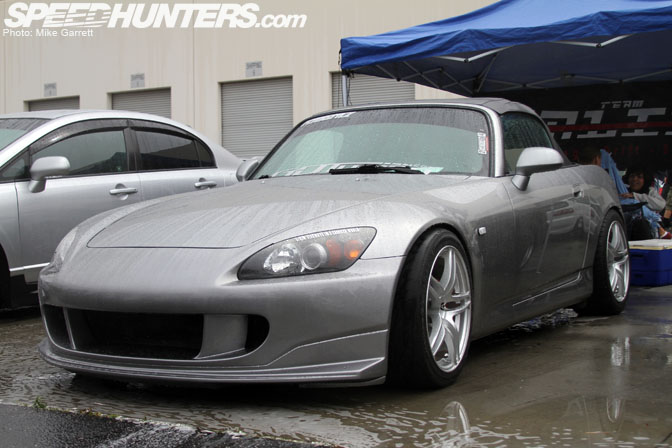 You don't see Advan Model 5's on S2000's too often. What do you think?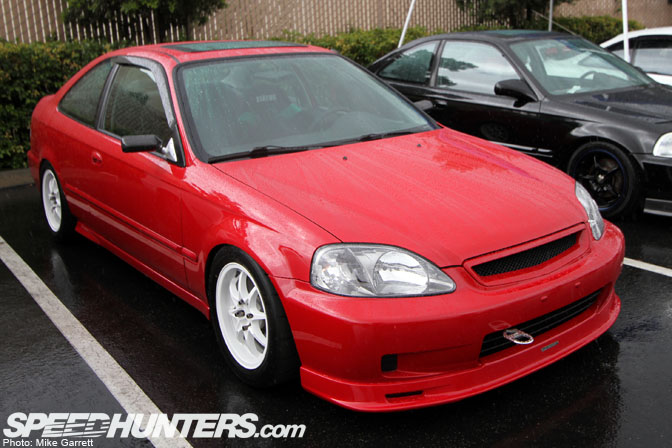 Clean and simple, just a Honda should be. This coupe will look just as good 20 years from now as it does today.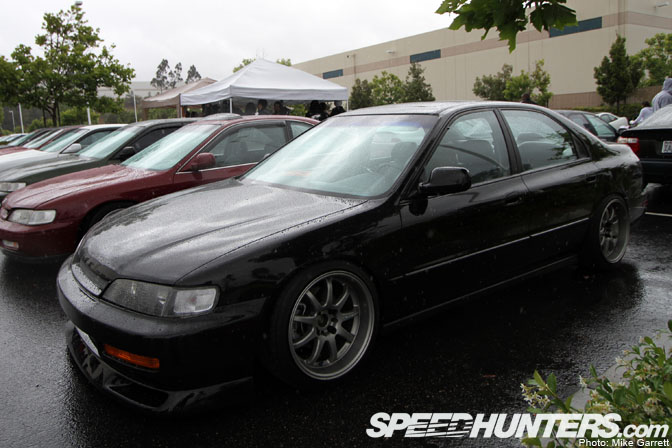 Accord sedan taking a bath in the rain.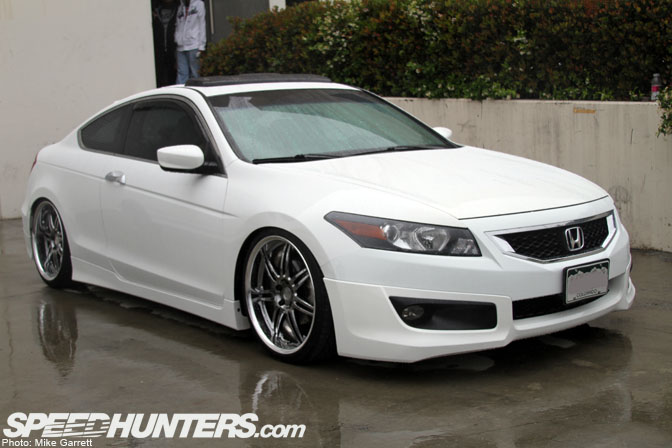 This late model Accord ventured to Eibach all the way from the state of Colorado. Gives you an idea of just how big this event is.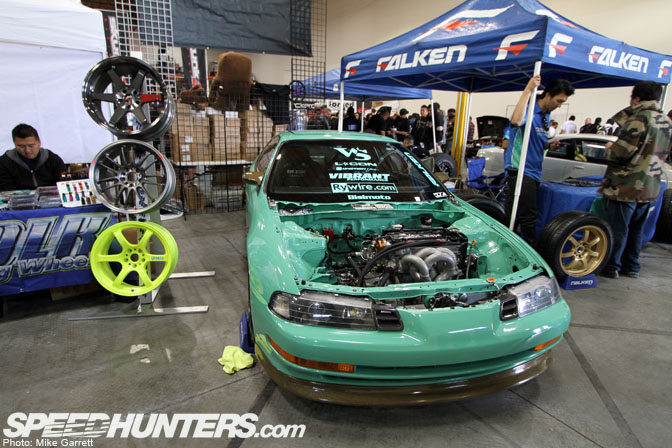 This year there was an indoor area with vendors and aftermarket companies displaying Honda products.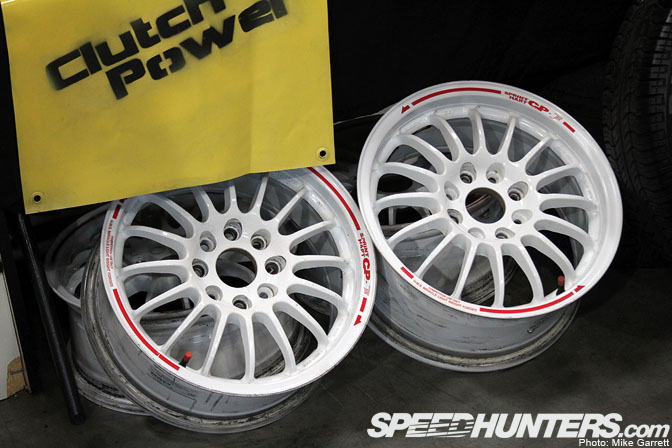 Anyone looking for a set of Spring Harts?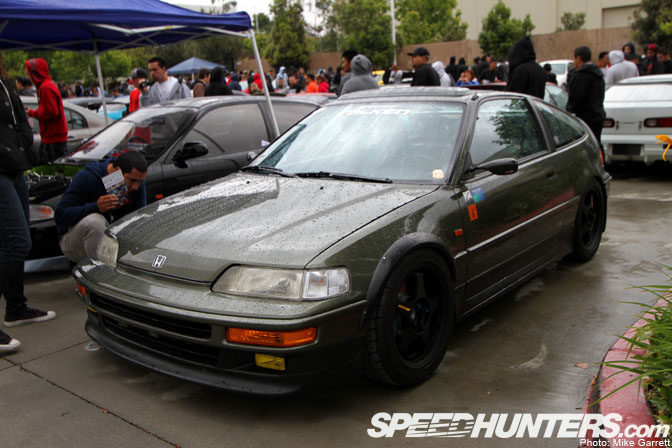 This CRX looks ready for battle thanks to its olive green body.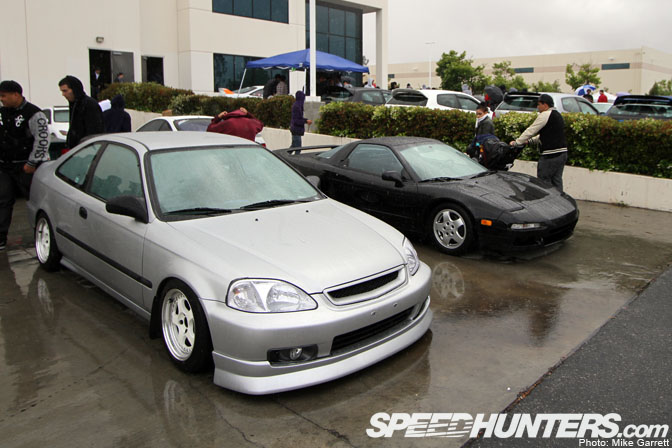 A Civic sitting alongside an NSX. Yes this Honda country.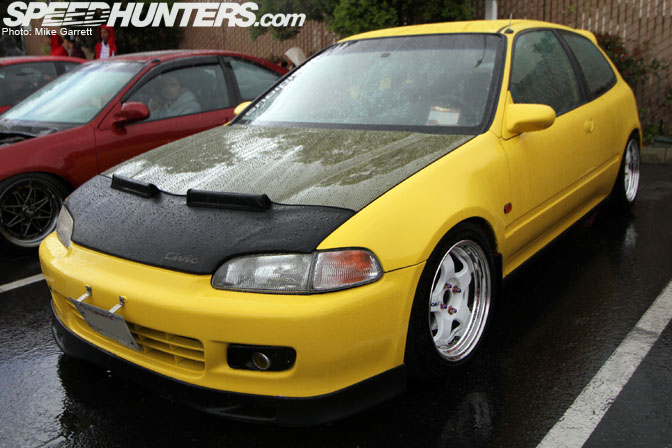 Work Meisters do in fact look good on everything, including this yellow EG.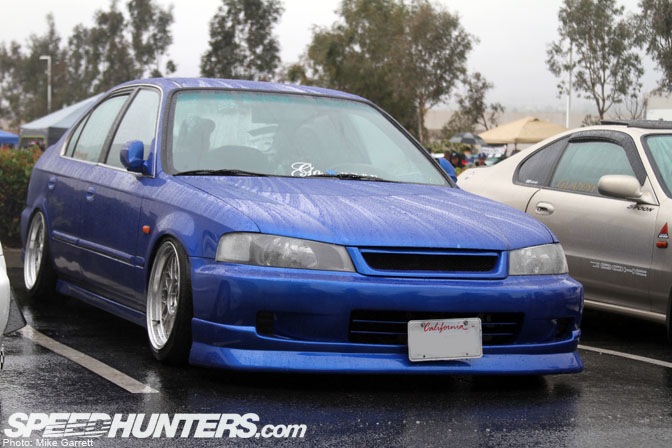 A Civic sedan with a Domani front end conversion. There are actually quite a few cars with this conversion rolling around California.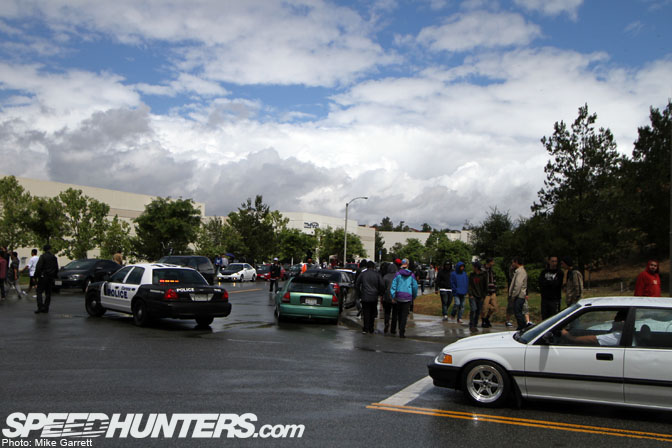 Here's a view of the traffic jam outside the meet with Corona PD directing traffic. Nuts.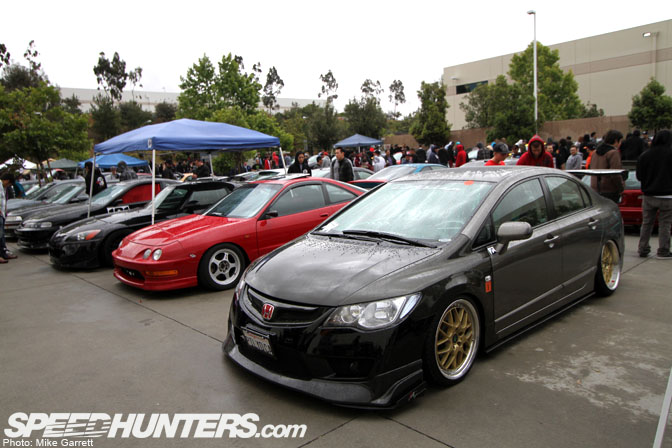 Well, that will do it for part two.
I'll be back tomorrow to wrap things up from Eibach 2011.
-Mike Garrett