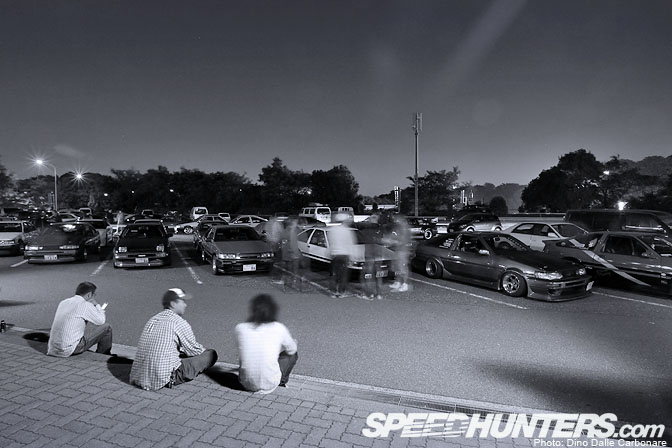 Following Mike's announcement hinting that we might very well see production versions of the FT-86 at the Tokyo Motorshow this year, what better way to celebrate this great bit of news than with some hachiroku goodness from this past weekend's meeting at Tsuzuki PA. It's been well over a year since I've stopped by this little parking area on the Daisan-Keihin stretch of highway, in fact the last time was for this exact same meet back in March last year. Tsuzuki is a great little spot to gather but it's probably the most difficult to shoot at as there is virtually little or no light to play with. But nothing high ISO settings and a sturdy tripod won't solve!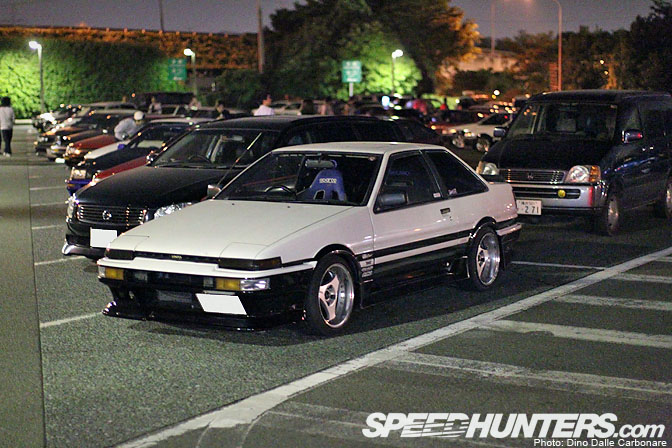 I got there nice and early and there were 25 or so cars there already, with more rolling in by the minute.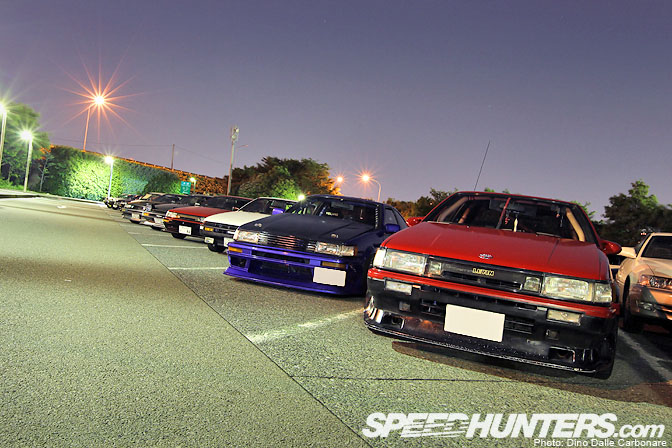 As ever the organizers got there before everyone in order to "reserve" this part of the PA right in front pretty much the only illumination there is.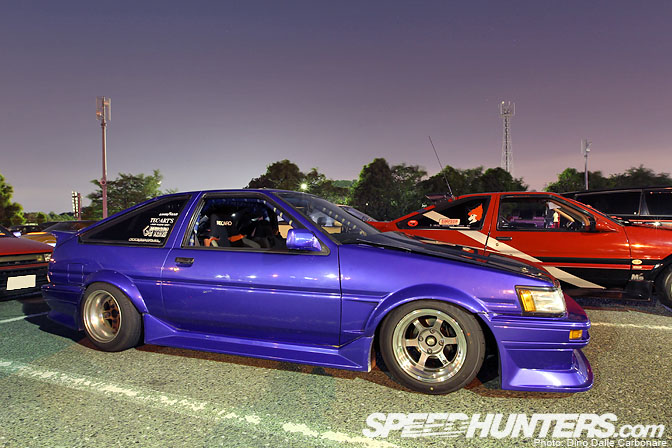 Looks like this owner is torn between running oldschool wheels and more modern ones like the TE37Vs fitted up front. I quite like the mix myself!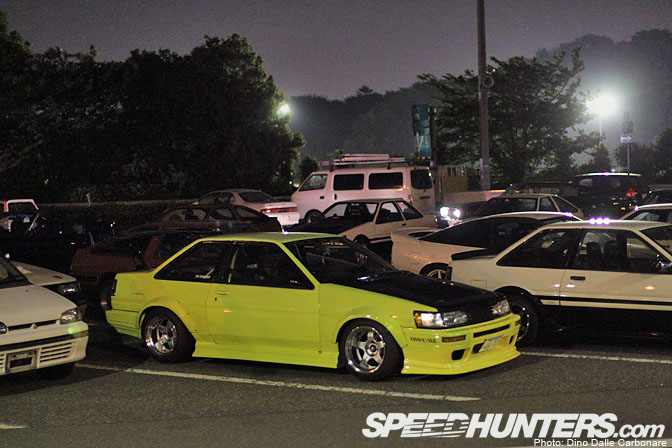 Hachiroku's as far as the eye can see from wildly tuned ones…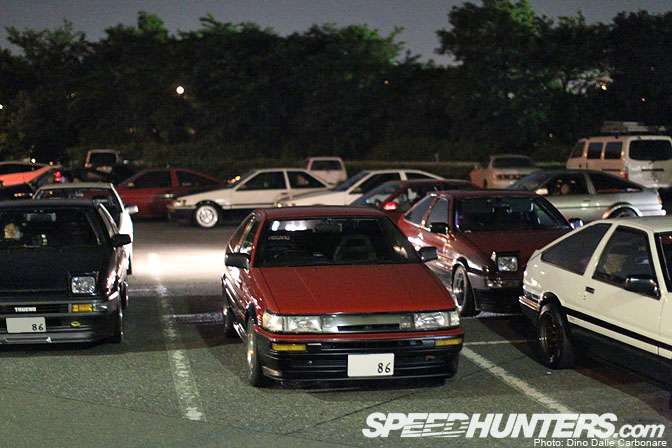 …to ones with a more stock feel about them.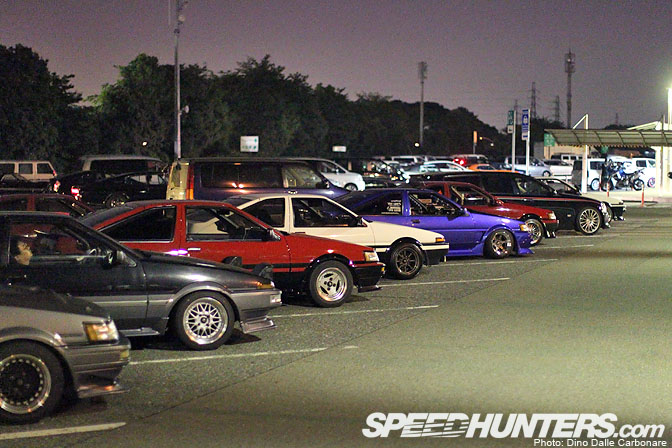 Damn that M35 Stagea ruins what could have been the perfect line up!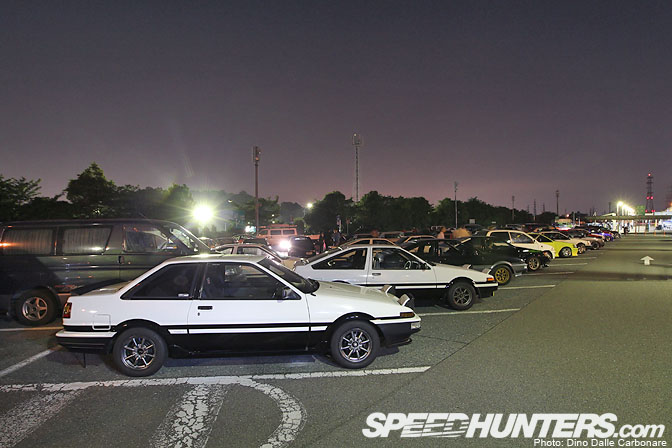 The classic "panda" look is one that I always like, simplicity is best as they say.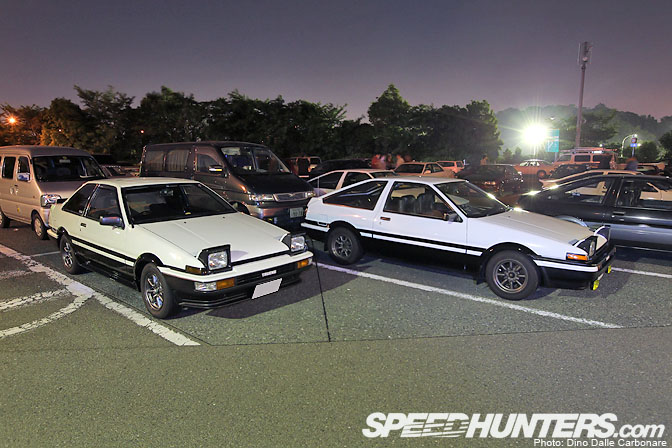 The question is which one of these Truenos would you choose, the coupe or hatchback? Definitely a tough one!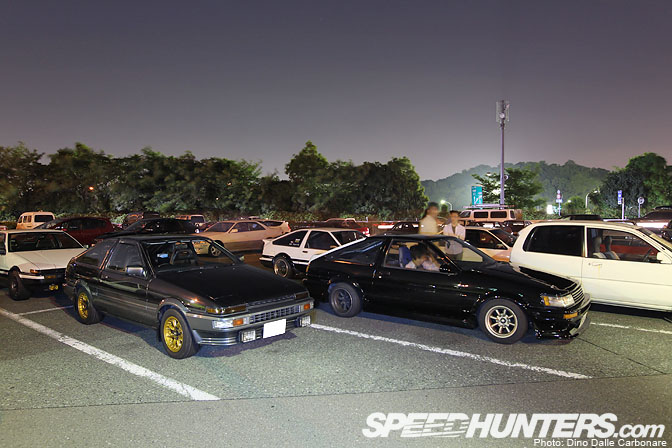 Like any car meet checking out each ride that shows up is the most fun bit, see what parts individual owners have gone for or what custom made modifications some come up with.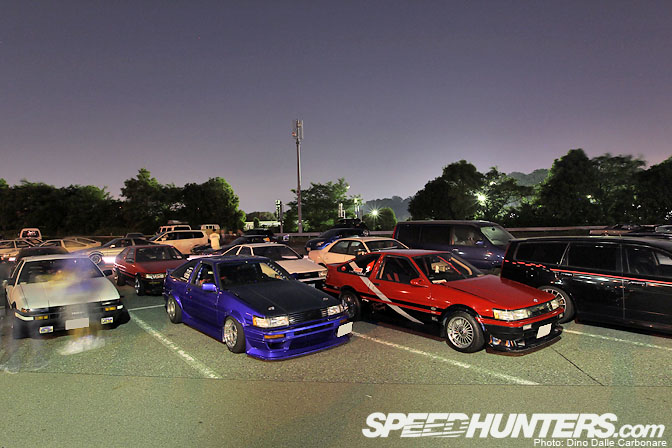 It's all about individuality and AE86 owners are very good at knowing how to make their cars stand out.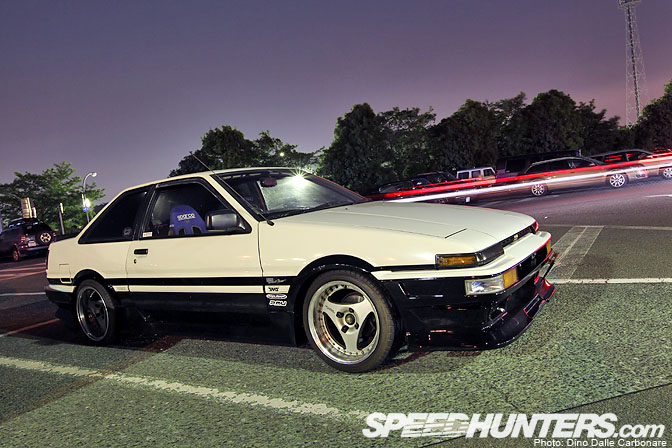 Advan three-spokes are very hard to pull off, but sometimes they almost look right!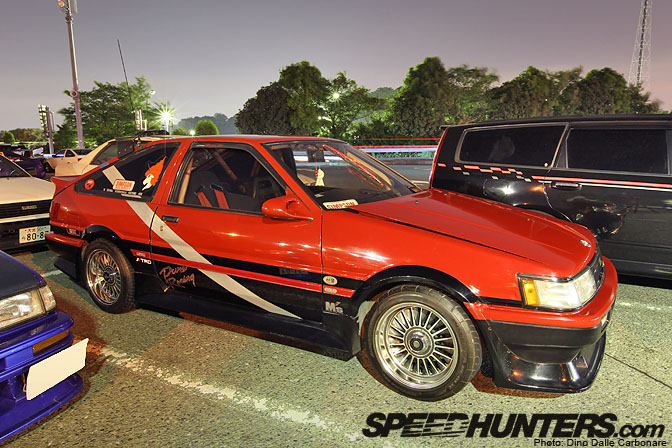 Can anyone guess the wheels…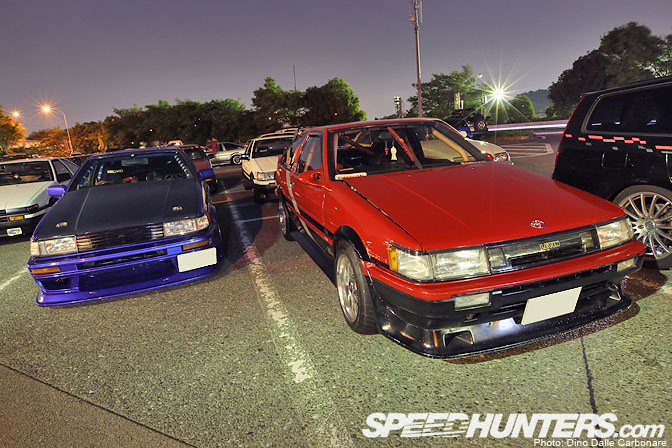 …on this Levin?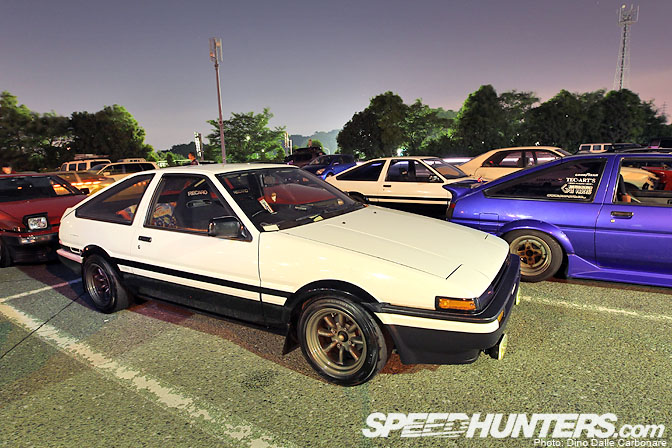 What was I saying about simplicity?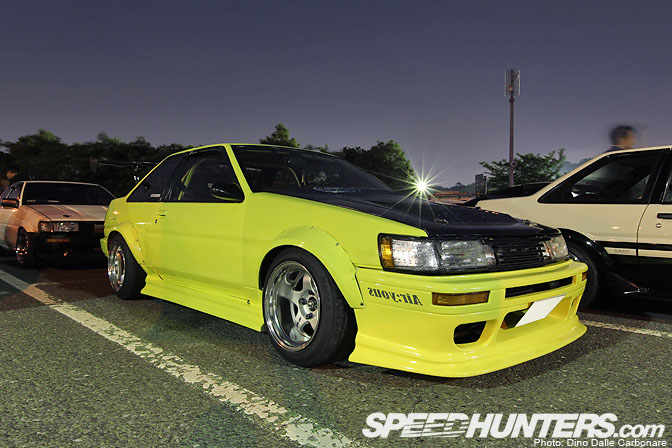 How wide can you go on overfenders!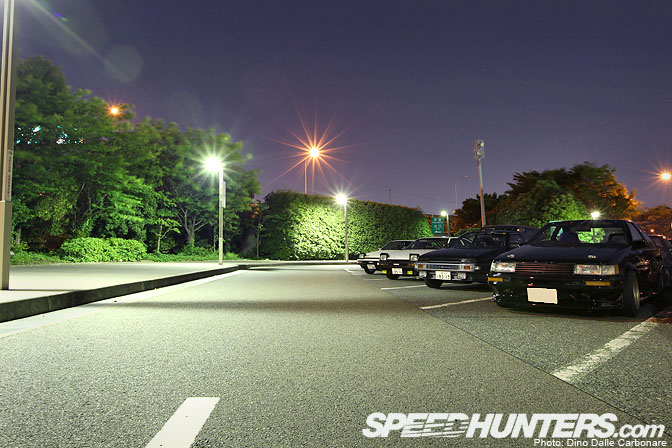 With the meeting in full bloom…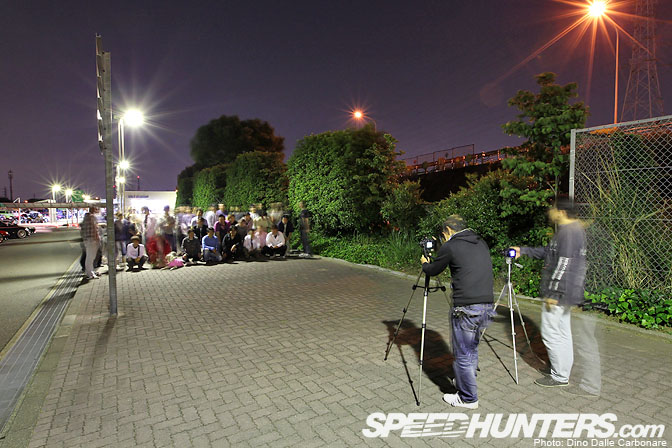 …and after everyone had arrived it was time for a group picture with all the owners, family and friends. Not a bad turn out!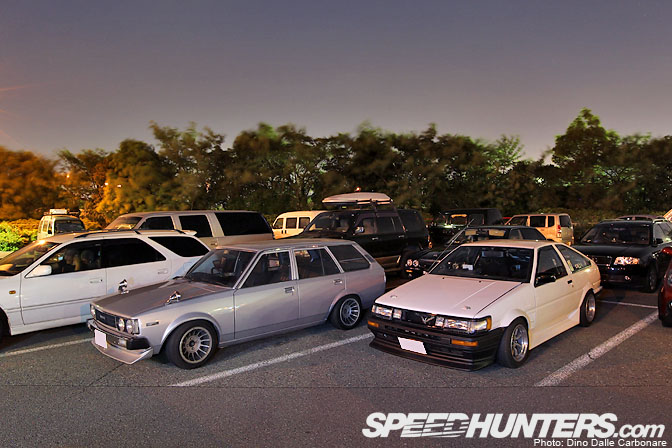 Check out this cool KE70 Corolla Wagon, might not be an AE86 but my lord did it stand out in that dark parking area!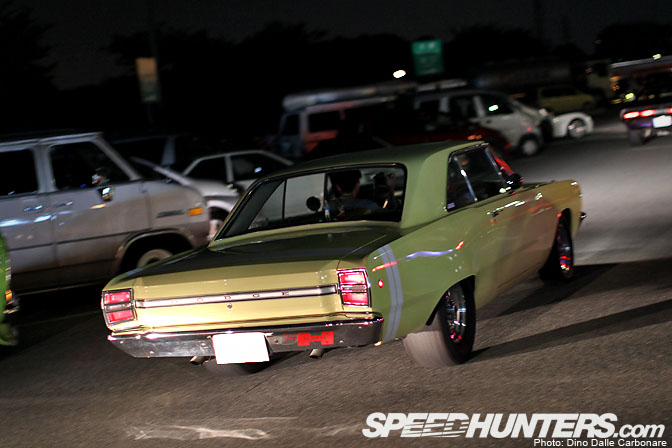 There is more to see from Tsuzuki PA including a few muscle cars that rolled in later in the night. Don't miss the second part of the coverage.
-Dino Dalle Carbonare