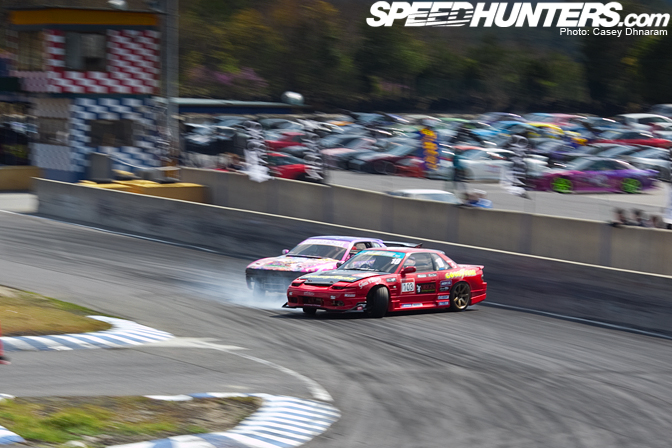 There have been quite a few requests for desktops from the recent Meister Cup event at Meihan, so here are four for you!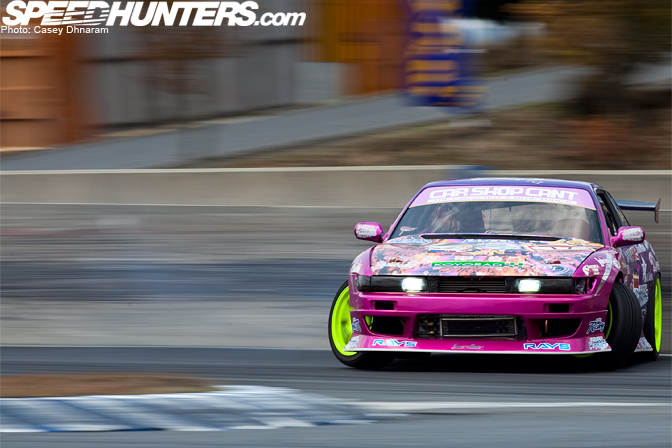 The first is this photo of Naoki Nakamura in his Team Burst PS13…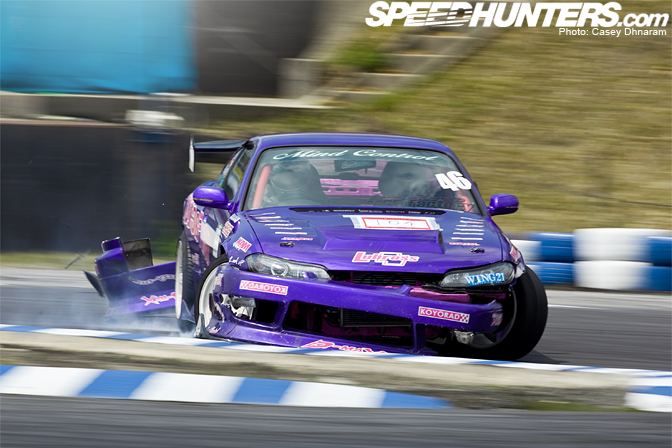 …Along with the Mind Control PS15 smashing its aero into a hundred pieces.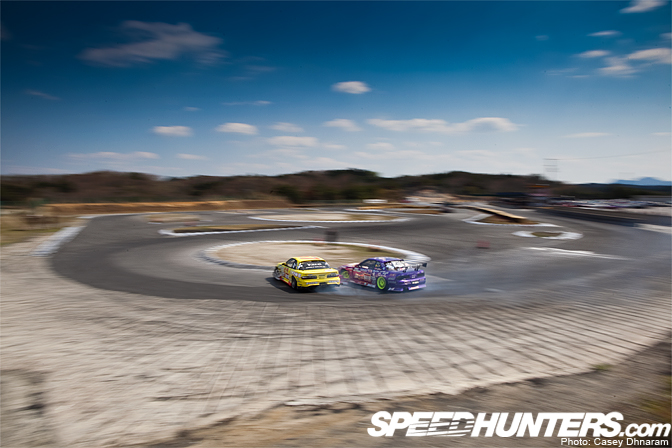 And to finish off there's a battle shot between Shinji and Nakamura. Head on over to the desktops section to grab both standard and widescreen versions of your favourite shots!
-Casey Dhnaram