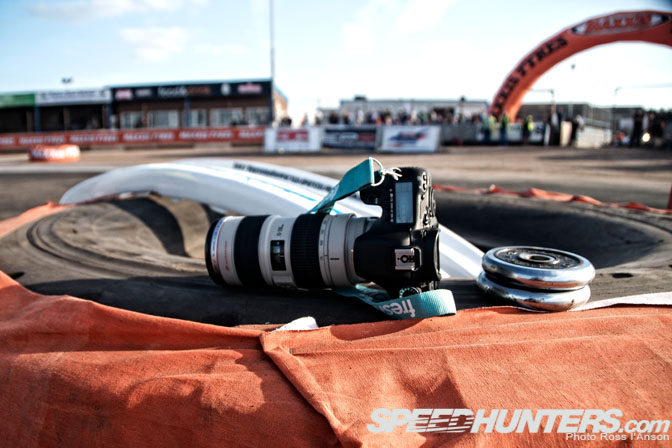 Here at Speedhunters, we're constantly on the move, hunting down the next car to feature or on the road to another event. And while we're always focused on what stories we'll be serving up tomorrow, sometimes it's good to stop, take a breath, and look back at what's transpired.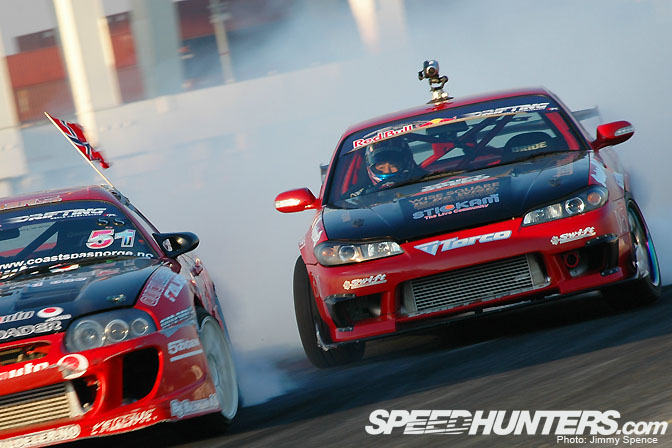 Wherever we go, our cameras and laptops come with us. As I'm quickly discovering, hunting speed is a lifestyle, and lugging bags of equipment around the world has become something we do without thinking. On average, the team shoots 1591 photos each and every day.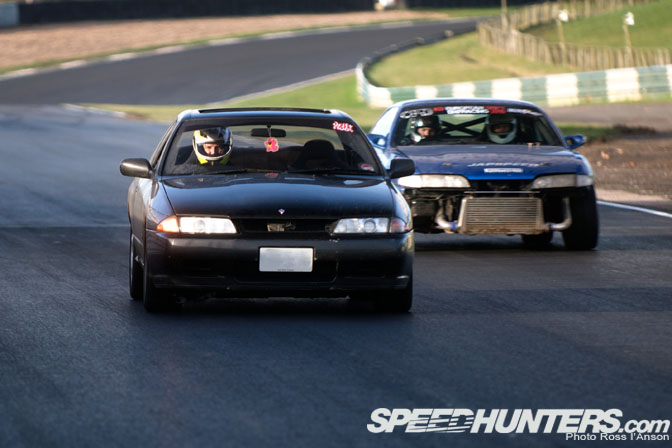 We're relentlessly taking photos both on the track…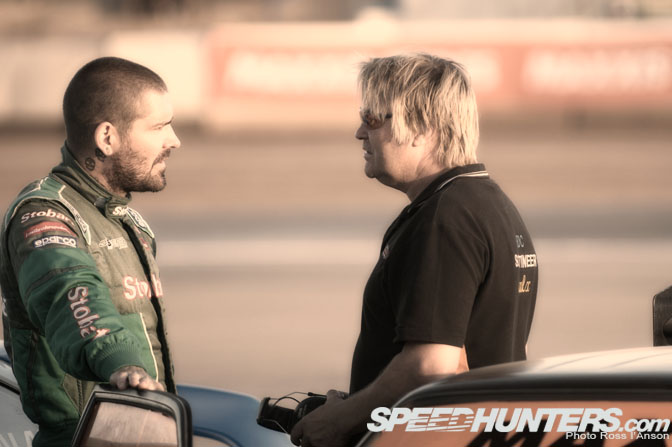 …And off it.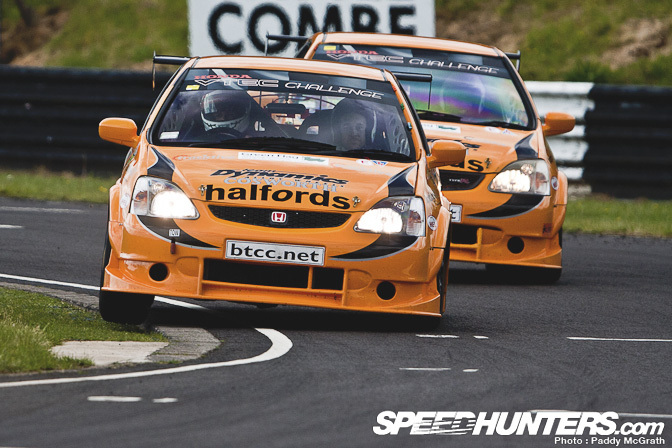 1591 images a day is a mind-boggling number…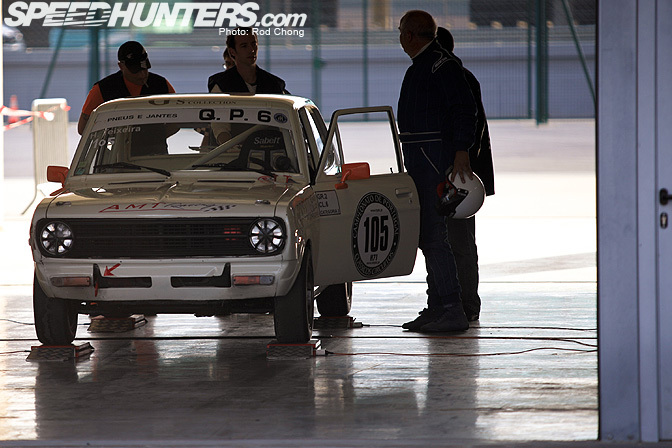 …And the truth of the matter is that only a fraction of the images we shoot ever get to see the light of day.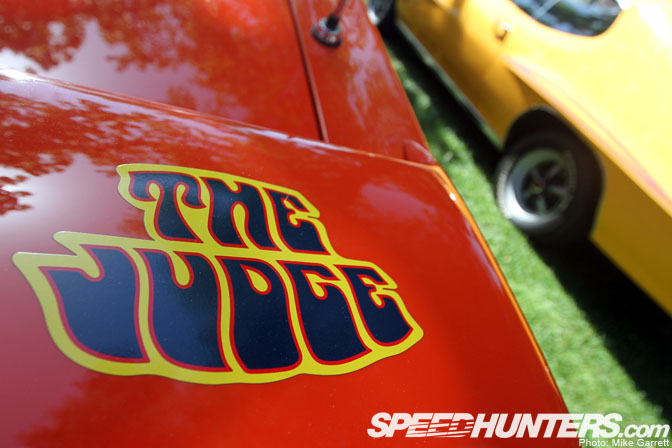 Most of them end up on the proverbial cutting room floor.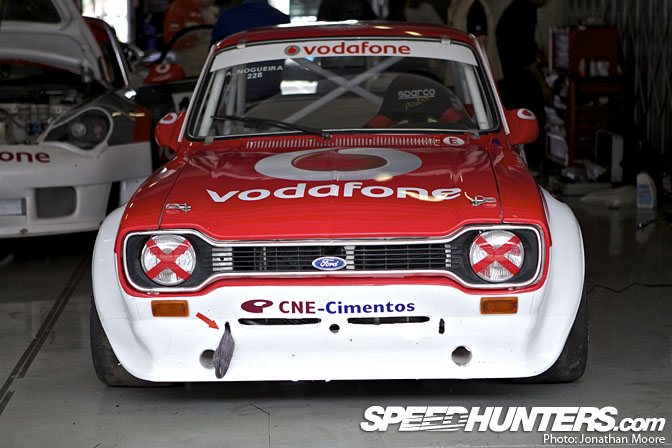 Looking back at this month's library of images, I realised that there were many gems that you guys might like to see.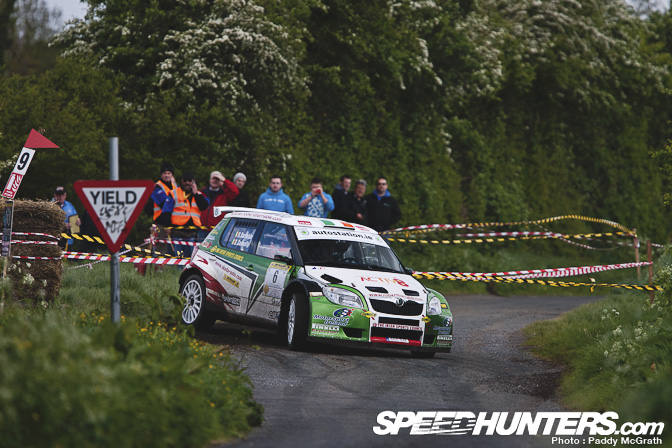 Although we try to cram our posts with as many photos as possible, inevitably there's not enough room for some great images. Like this one from Paddy.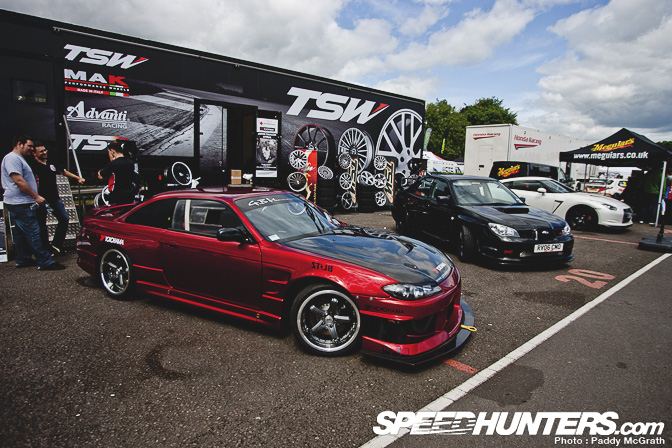 So I'd like to introduce you to a new series that we'll be introducing here on Speedhunters. On the last day of each month, we'll sift through our photos from those four weeks to bring you a selection of images that never ran. Welcome to the Cutting Room Floor.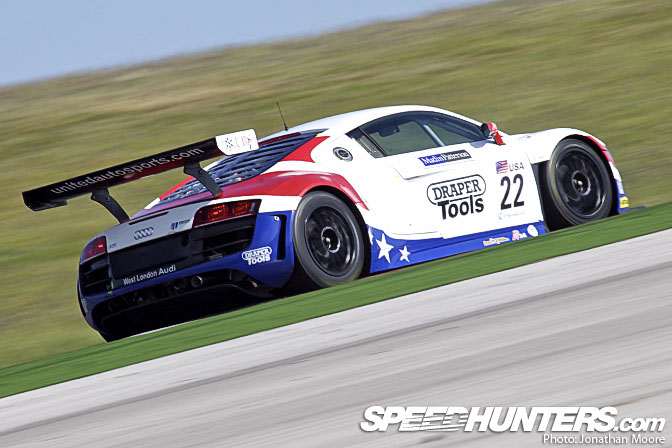 And to kick off, here's a look back at some of our May photos that weren't published.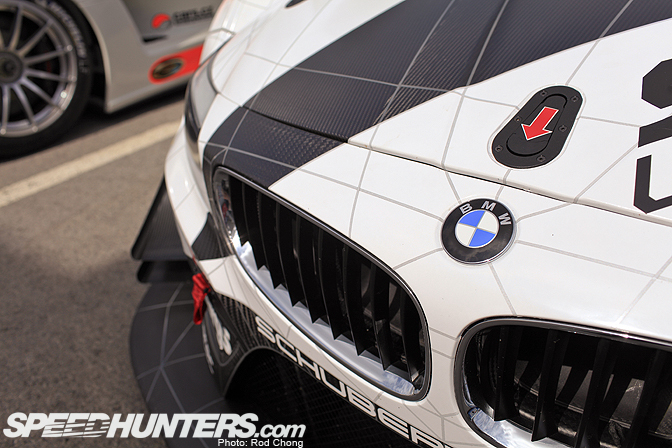 In Europe, Rod and Joanthan flew into Portugal for the start of the 2011 GT3 season…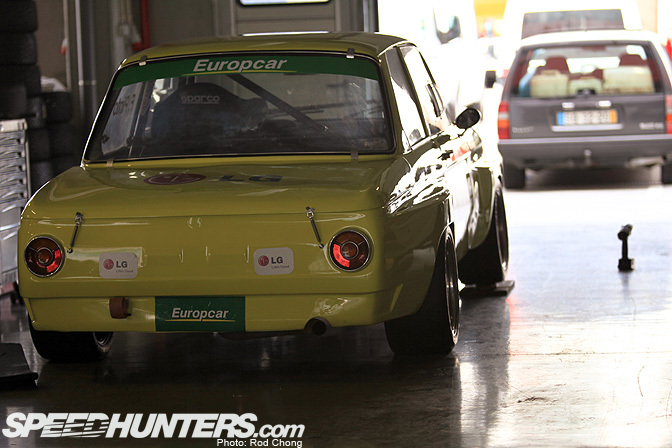 …And the Portimao event proved to be the best of both worlds. On one hand you had the high-tech, modern GT1 and GT3 racers, and on the other you had some classic racers from the 70s.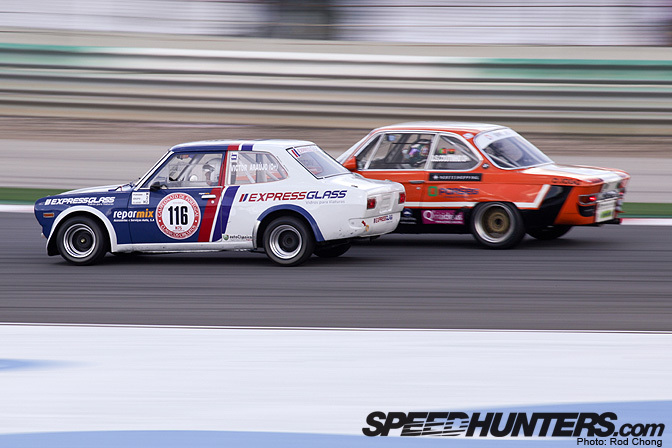 I'm sure you'll agree this was a fantastic sideshow to the main act!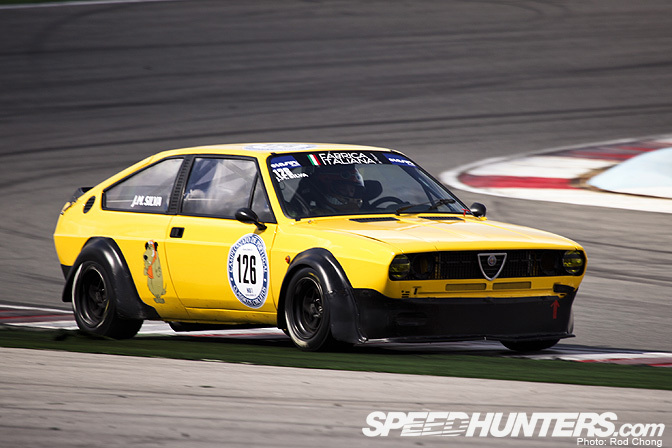 Trackside, Rod grabbed this photo of an Alfa running wide.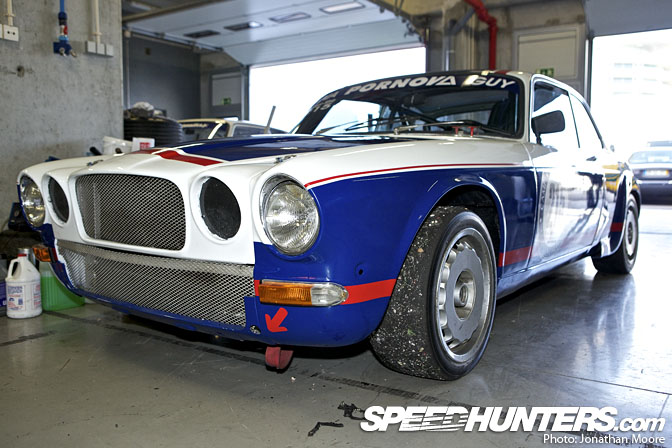 While in the pits, Jonathan spotted this classic XK Jaguar…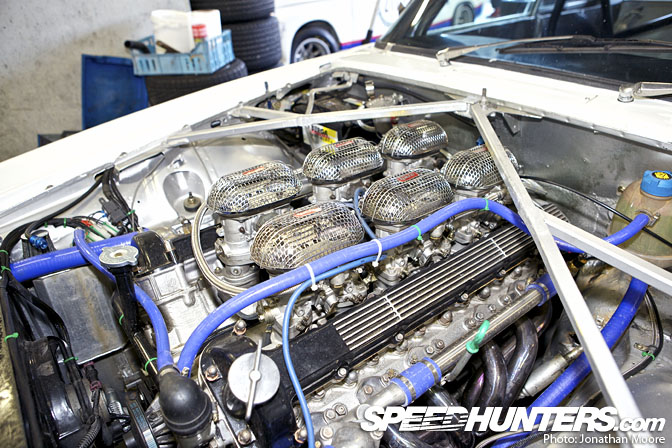 …Complete with V12.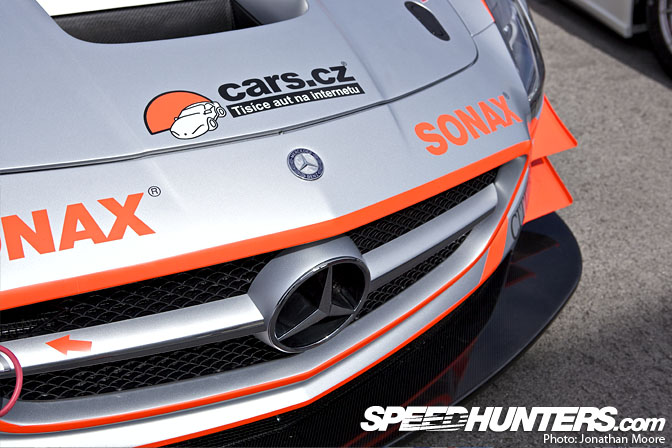 The SLS is breathtaking up close…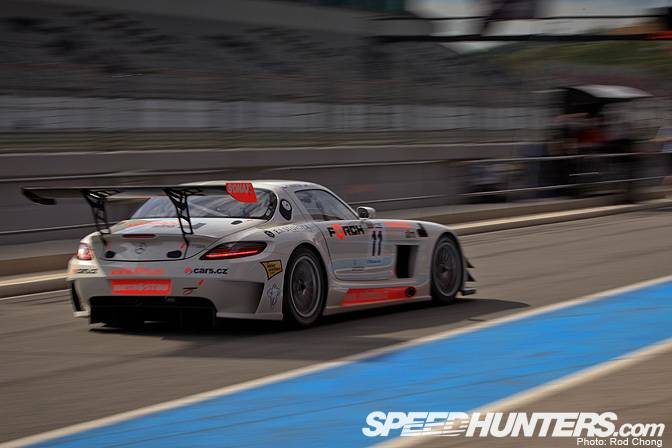 …But more so when it's driven in anger.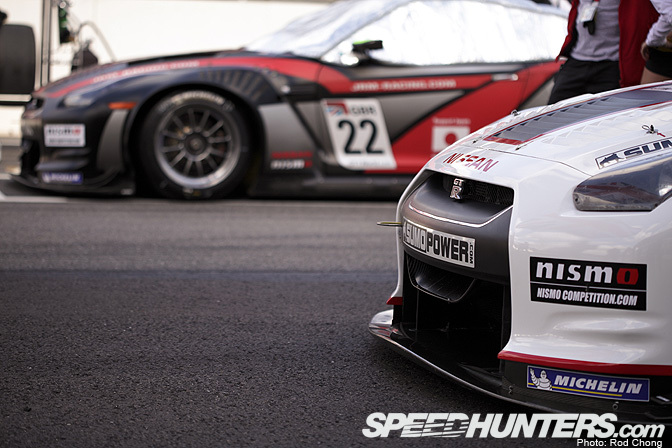 One of the greatest places to be during any motor race is the starting grid. Here, the pit crews are busy carrying out last minute checks, while the drivers focus on the task ahead: getting off the line and making it through the first corner. You can feel the tension, and there's something indescribable about seeing a grid of race cars in the moments before battle.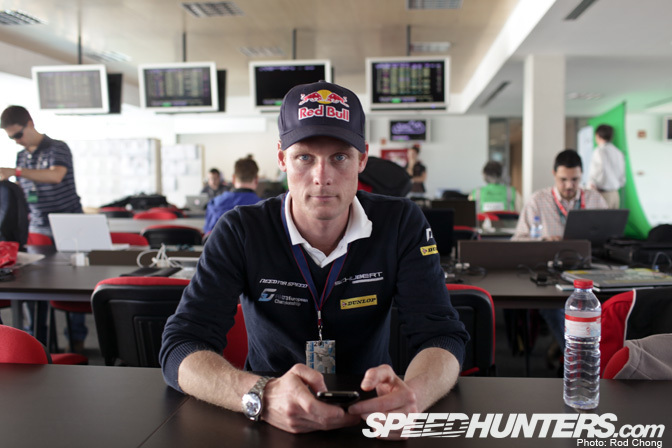 Team NFS driver Edward Sandstrom, hanging out with Rod in the media room in Portugal.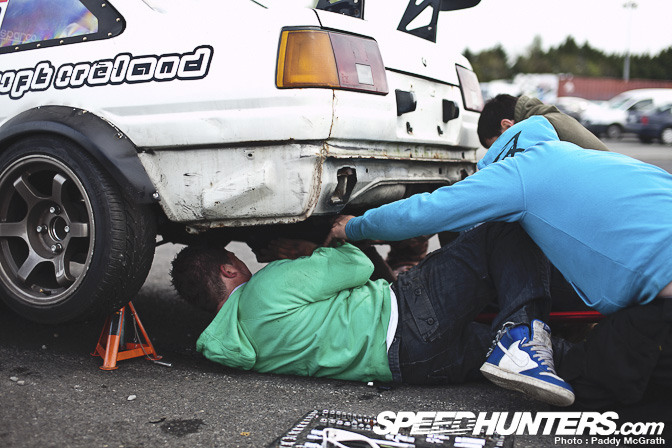 I often think of cars as a medium to forge lifetime friendships. It could be in your garage at midnight, a parking lot, or, as is the case here, in the pitlane, that your friends step in to lend a helping hand.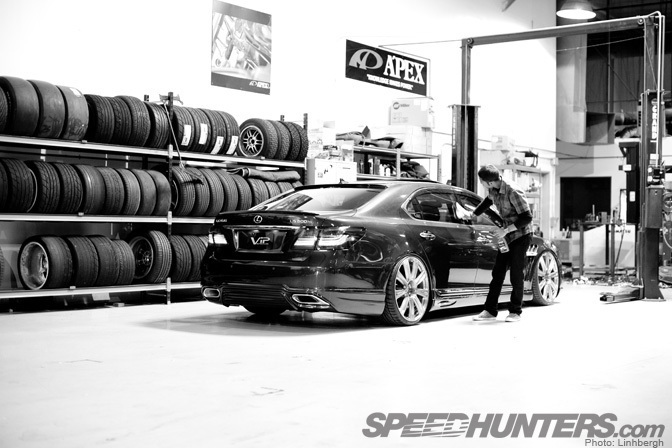 A final wipe of VIP Auto Salon's Lexus before Linhbergh begins his photoshoot.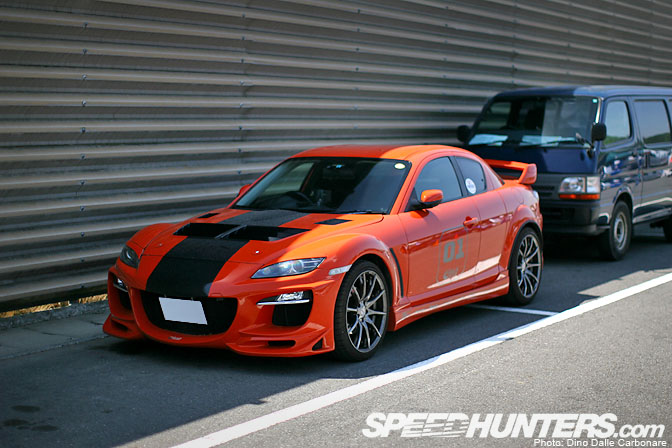 Sometimes, you stumble upon cars by coincidence. While Dino was at the Honda Style meet in Honjo he came across this RX-8…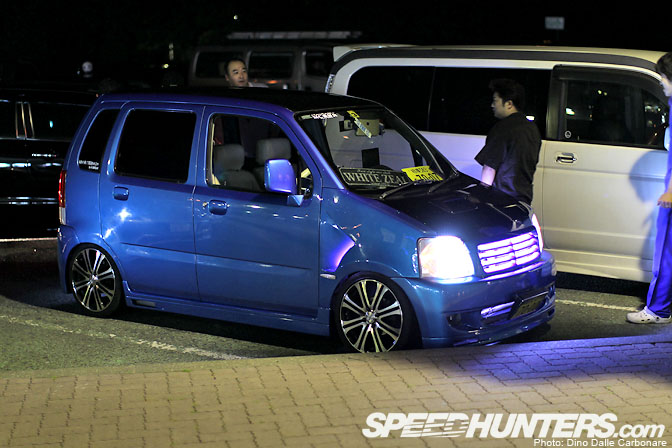 …And this little Kei van at the recent AE86 Tsuzuki PA meet.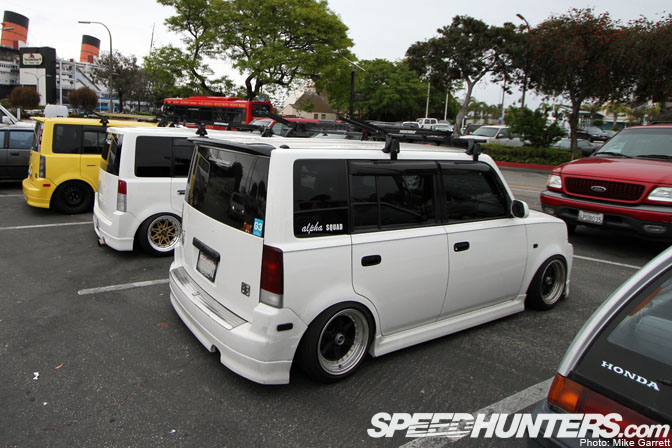 Earlier in the month, Mike made one of his regular visits out to the Cars & Coffee meet in LA.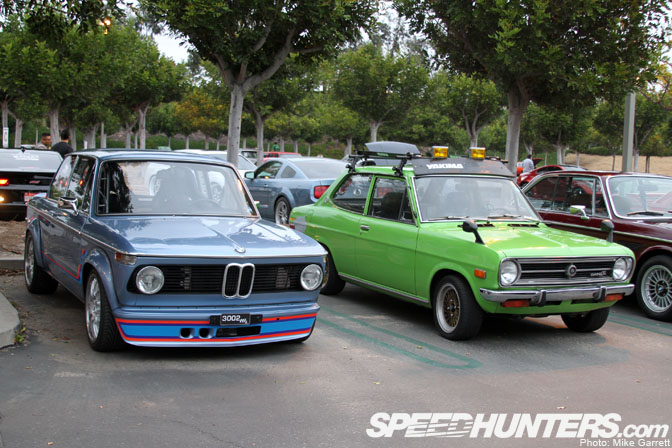 There's an amazing diversity to the cars that attend Cars & Coffee, and the relaxed atmosphere is a good reminder of teh great things about our culture.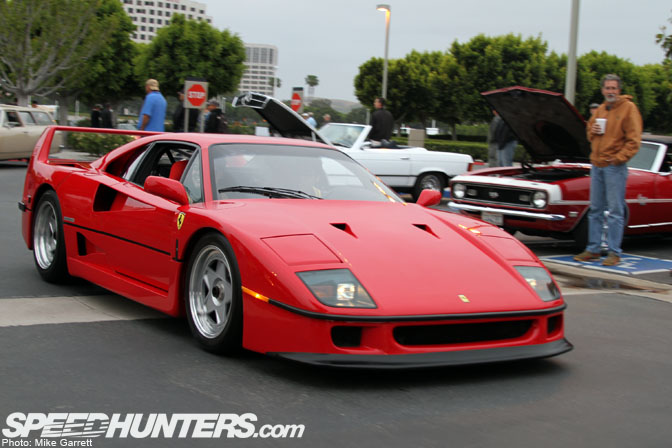 It's not every day that you get to see an F40, particularly one being driven.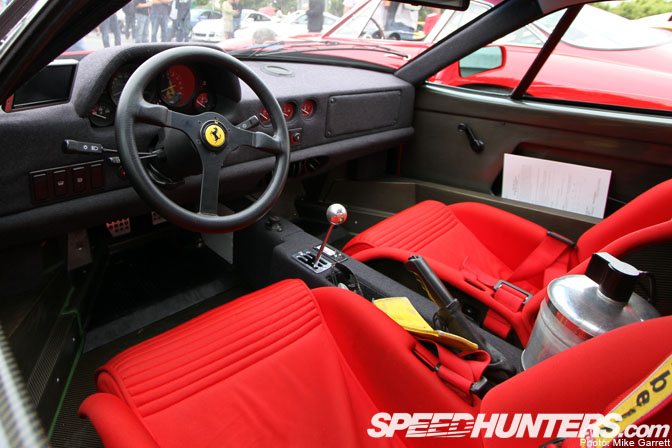 So simple. Absolutely stunning, no?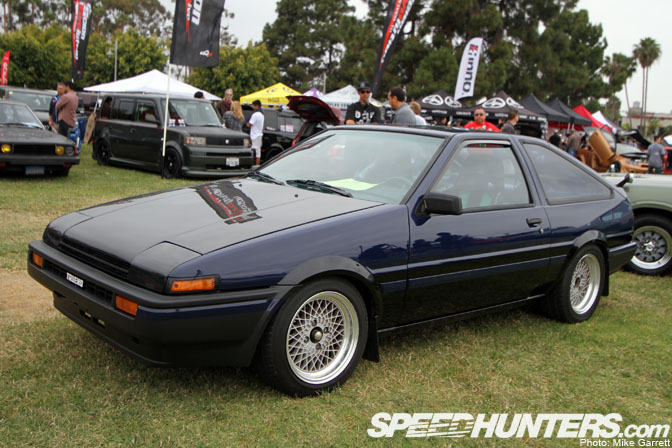 Toyotafest provided countless great cars, some of which we couldn't include in our coverage. With so much one-upmanship in the tuning scene, it's refreshing to see things kept nice and simple like this '86.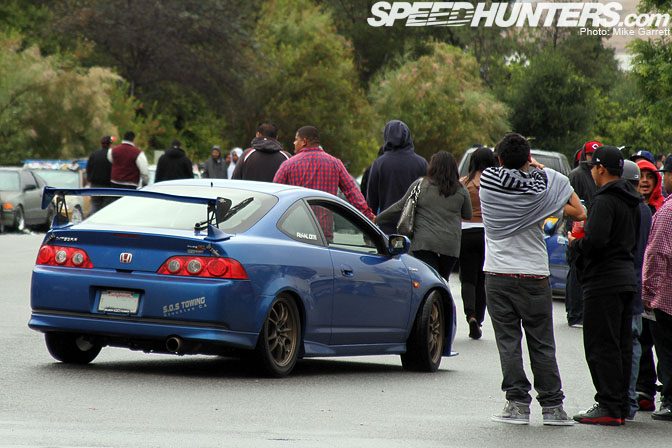 One of the biggest gatherings for So-Cal's Honda scene is the Eibach meet…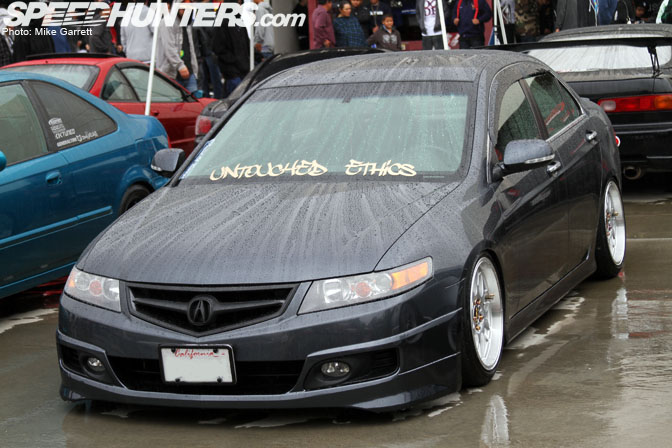 …And even rain failed to put a dampener on this year's event.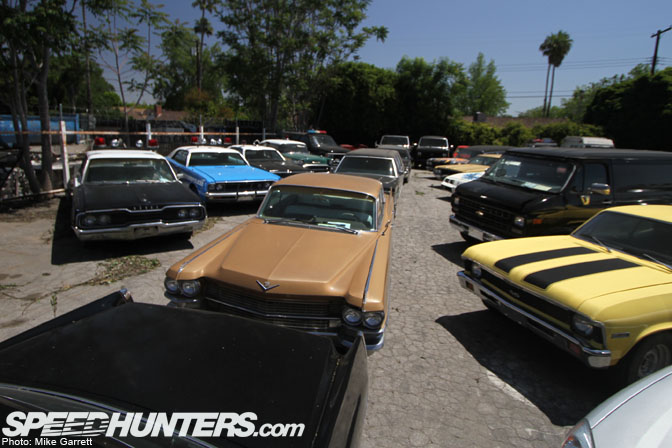 One of my favourite articles from this month was our visit to LA's Picture Car Warehouse, an amazing facility brimming with Hollywood movie prop cars.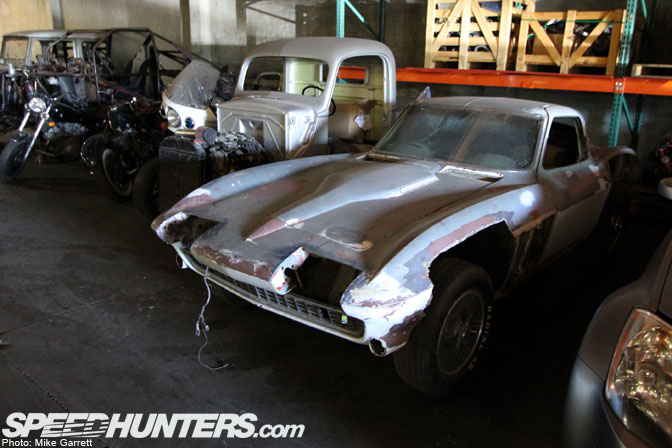 While some had returned fresh from a movie location or commercial shoot, others were in various states of repair.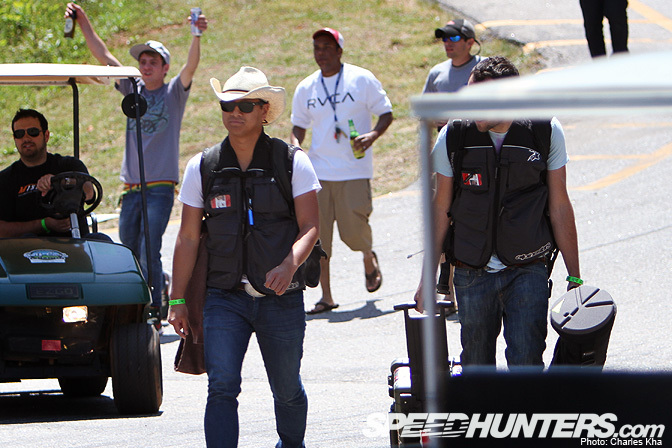 The cowboys are in town. Linhbergh and Will Roegge arrive at Road Atlanta for Formula DRIFT.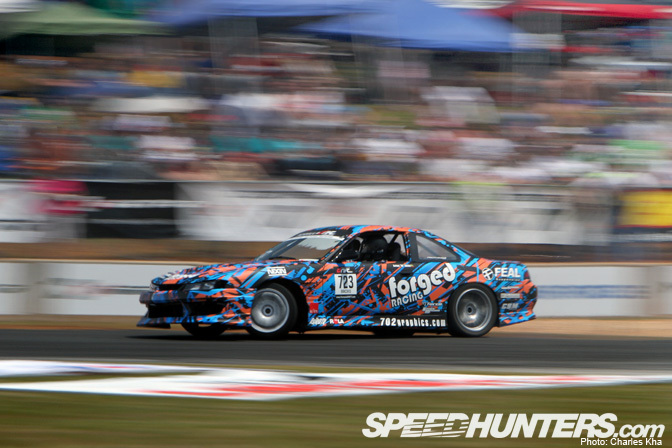 Aurimas Bakchis did his best to blend in with his surroundings.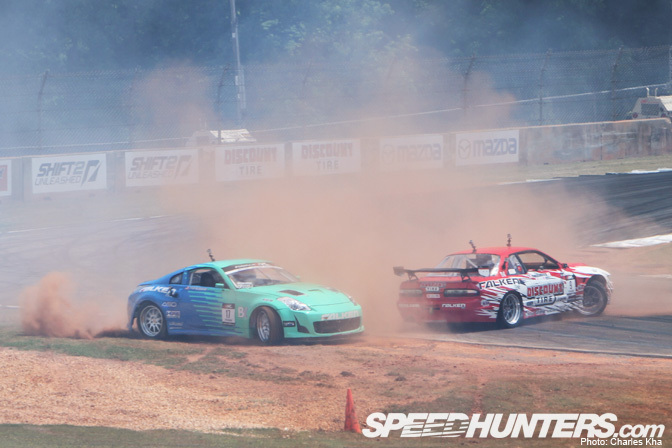 A close encounter between Falken Tire team-mates occured during practice in Atlanta. Dai came a little too hot into the first turn, with Tyler McQuarrie using the grass to continue his drift.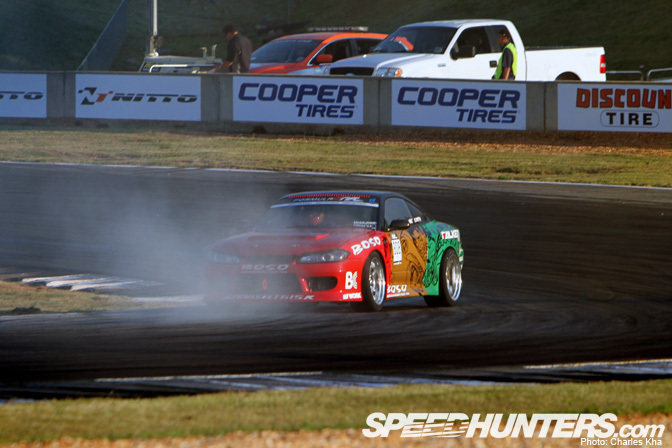 Ross Petty, who was looking strong in practice, suffered a heart-breaking engine failure before the Top 32 battles.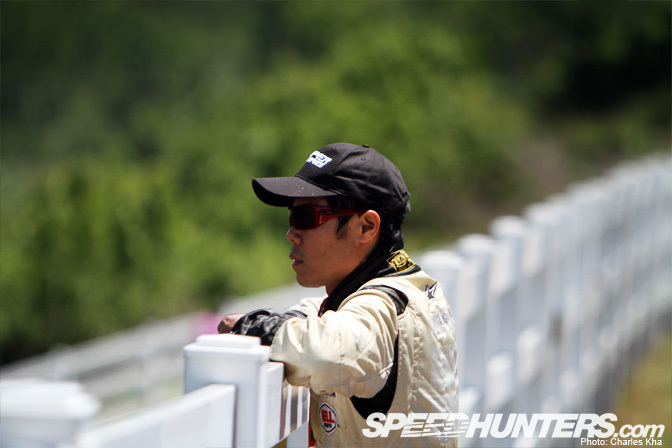 Yoshioka taking a moment away from the crowded pits.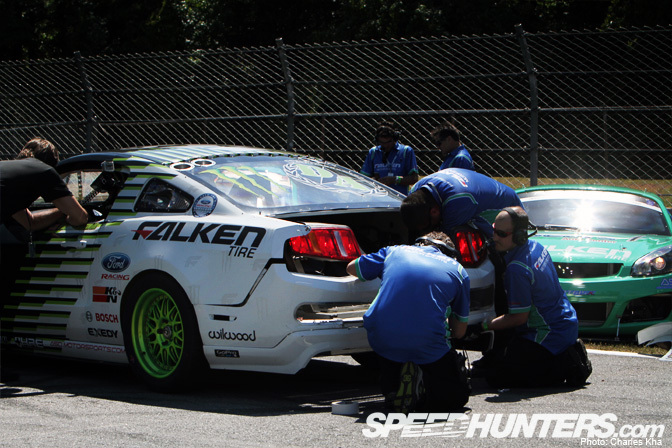 Reigning champ Vaughn Gittin JR sustained some damage to the rear of his Mustang during practice.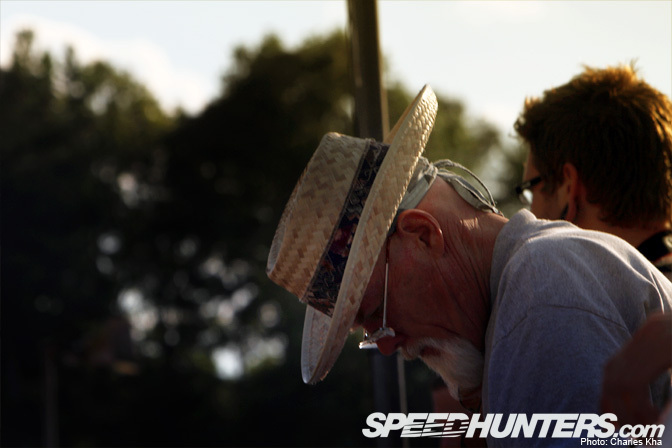 Drifting attracts fans of all ages.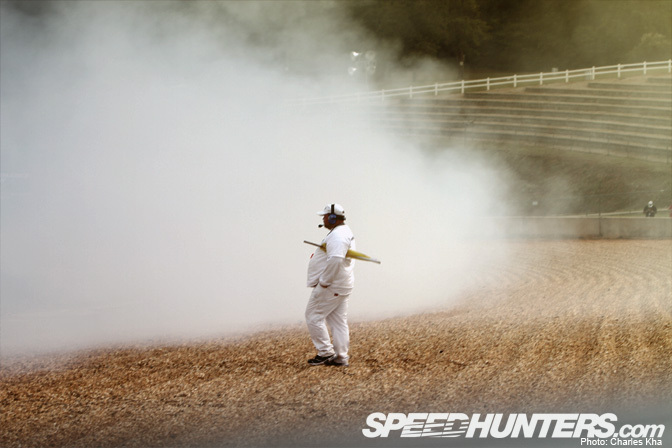 This marshal wasn't afraid of the smoke monster.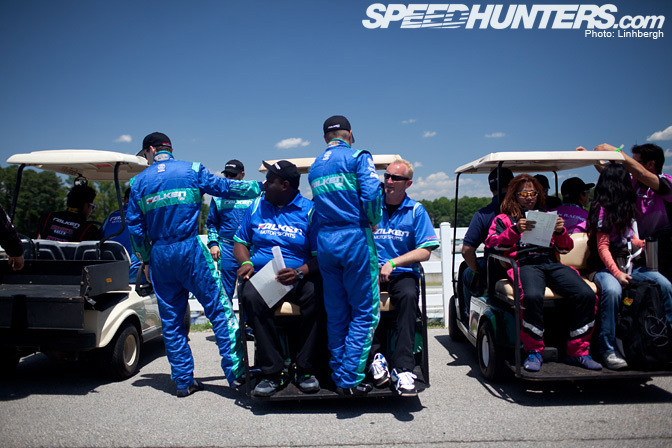 It's not an easy trek from the Road Atlanta pits to the drift course, so most of the teams grabbed a golf cart…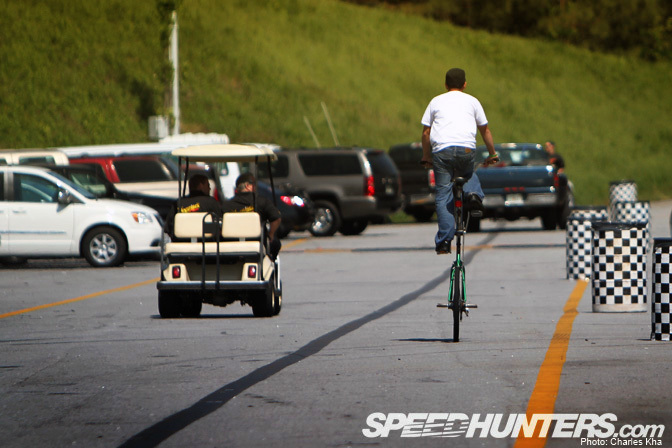 …While some preferred more unique modes of transport.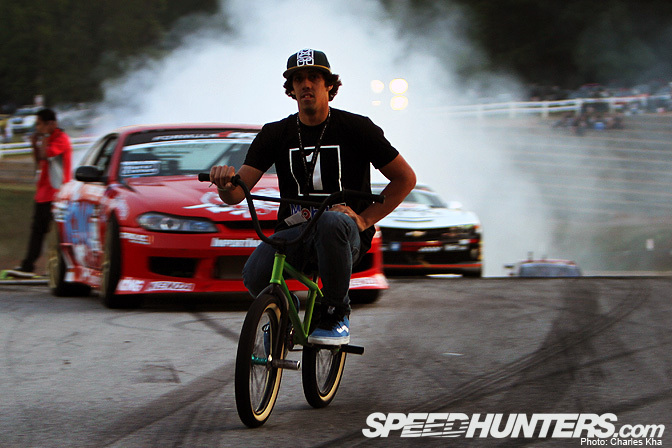 Although I'd recommend staying off the track.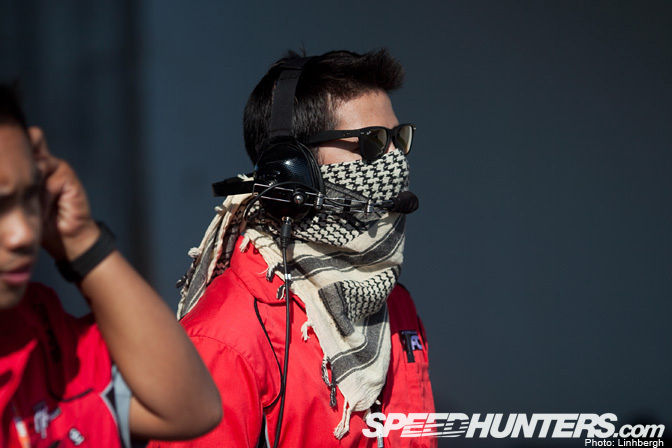 Smoking (rubber) can be harmful to your health.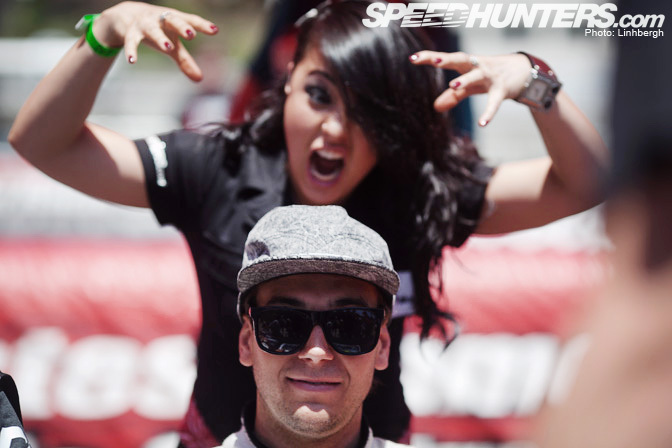 Behind you Matt! No, really!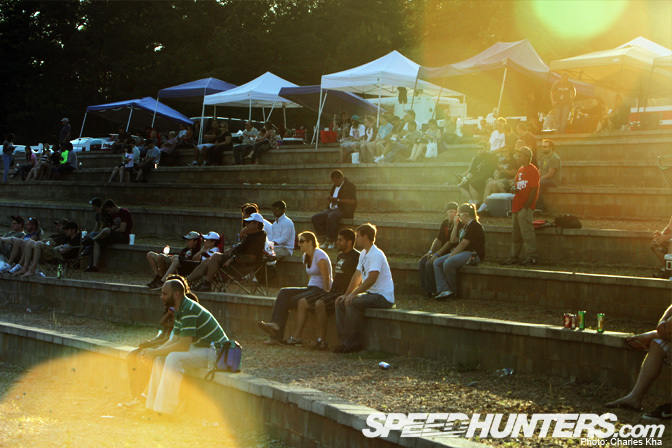 FD Atlanta has a special atmosphere. The spectators make the most of it by turning the weekend into one massive party, but there was plenty of room for those wanting to be away from the crowds.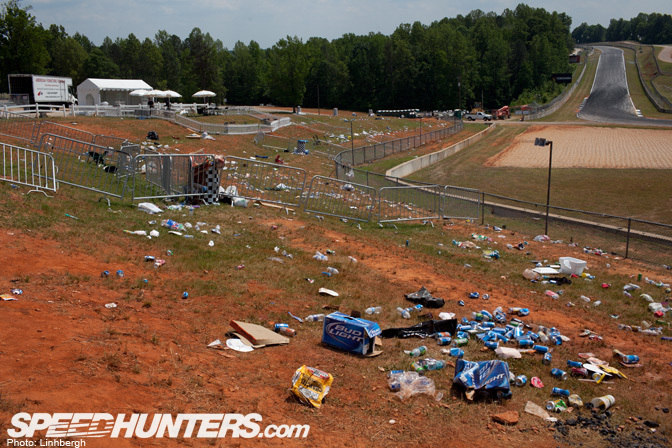 This was the aftermath.
Looking through all these images made me realise that these events all seem so long ago, and I find it a little hard to believe they were all from this month.
Tomorrow marks the beginning of a new month and, along with it, a whole new adventure. Stay tuned, because we'll give you a sneak peek at what's in store. But first I need to catch a flight to Florida…
- Charles Kha