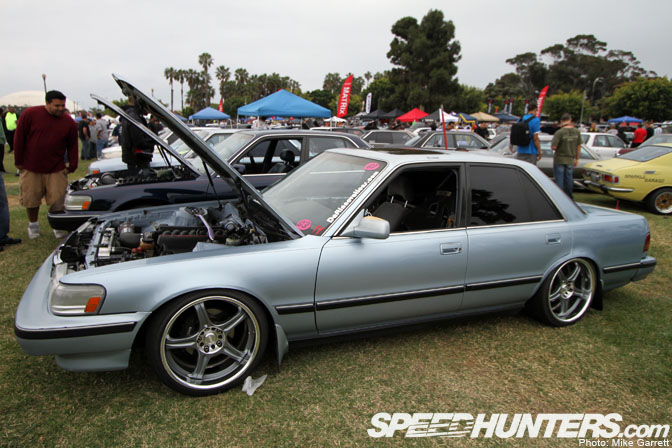 As I mentioned during my Toyotafest event coverage last week, there was a huge Cressida turnout at the show. The popularity of this rear-drive sedan has skyrocketed in the last few years and there are some very serious Cressida builds in the United States these days.
At Toyotafest I came across a pair of MX83 Cressidas that both had LSX swaps, but otherwise couldn't be more different from each other.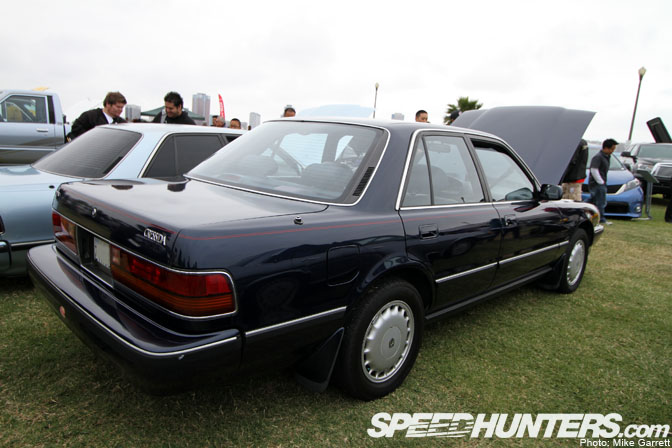 One of them was stock on the outside. And I mean stock. The paint, the body, the wheels and tires, and the suspension were all factory-spec.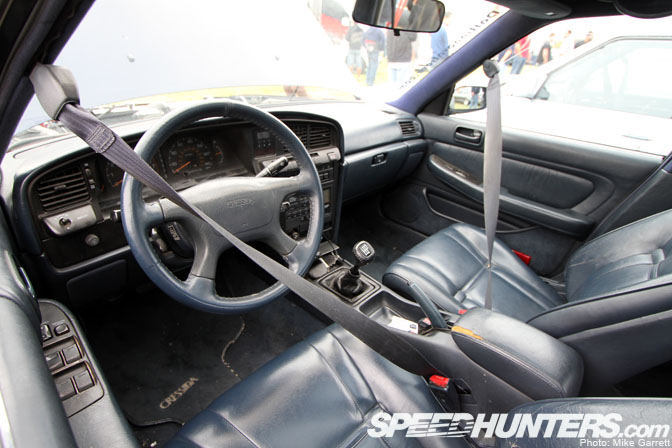 As was the interior, complete in its original navy blue hue. How about those automatic seatbelts?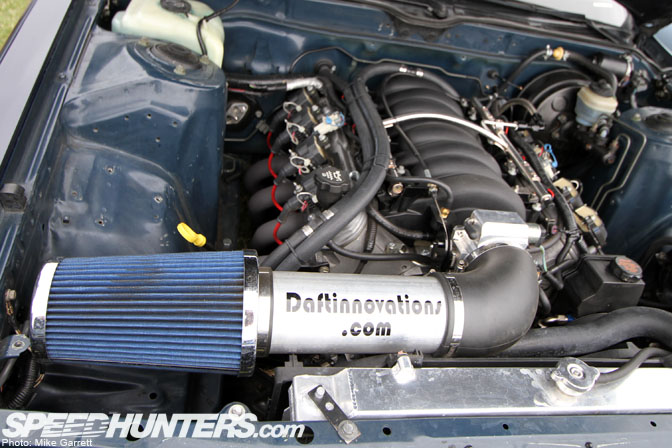 Ah yes, but the GM V8 under hood is most certainly not stock. As you can see, the car was done by Daft Innovations out of Modesto, California.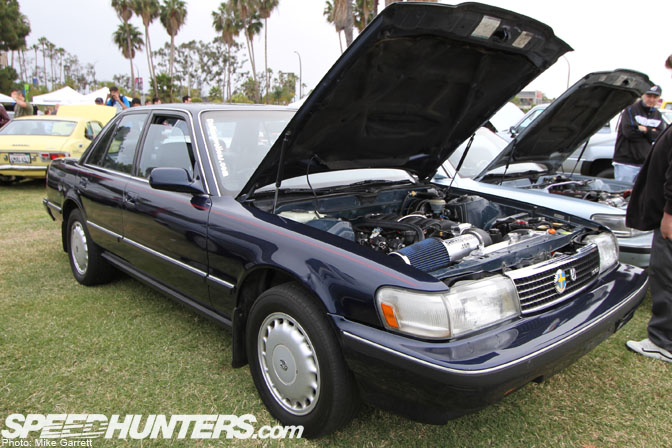 Can you say sleeper? I can only imagine how it fun it'd be to sneak up on unsuspecting cars at stoplights in this thing.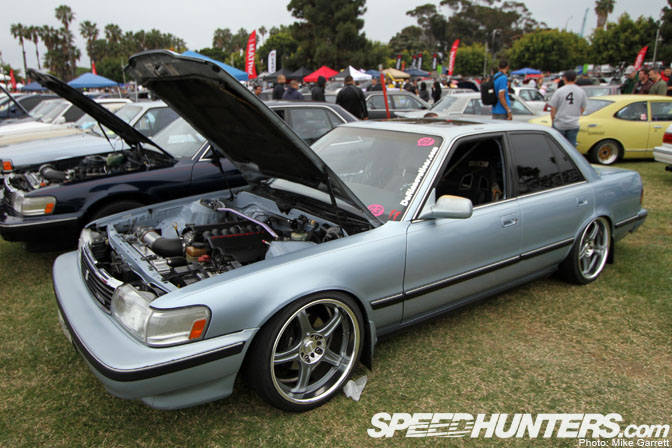 The other V8-swapped Cressida is much more aggressive in appearance.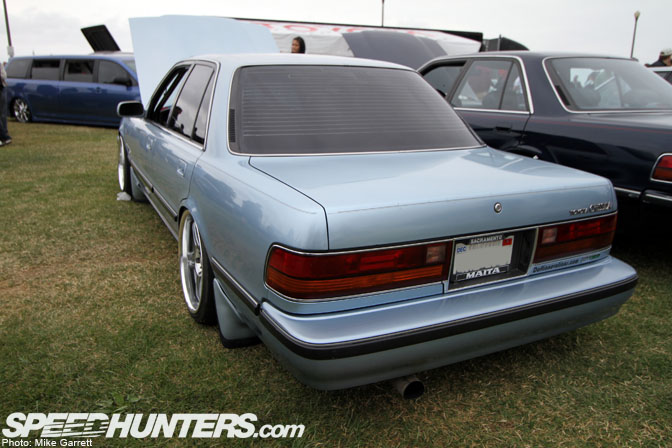 For starters, its sitting a few inches lower than the sleeper machine.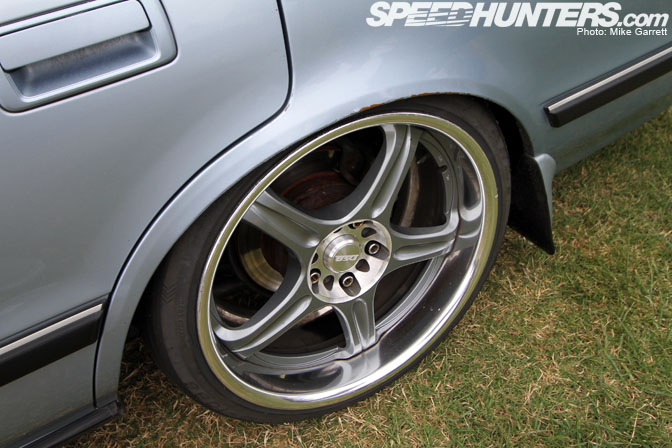 The SSR D5R wheels are tucked nicely into the fenders.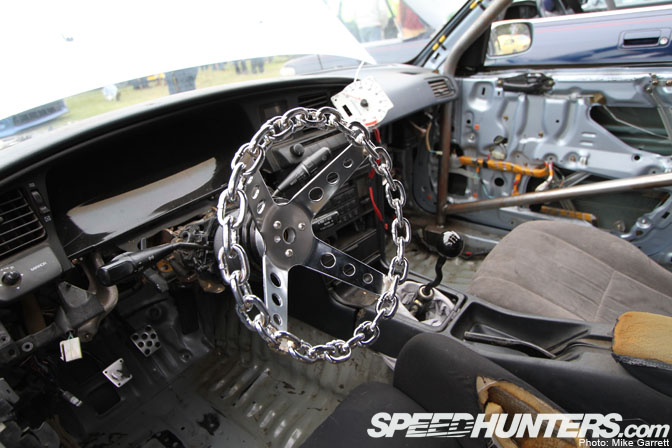 Quite a contrast from the other interior isn't ? Here we have a stripped out cockpit with a bucket seat, a roll cage, and of course that awesome chain steering wheel.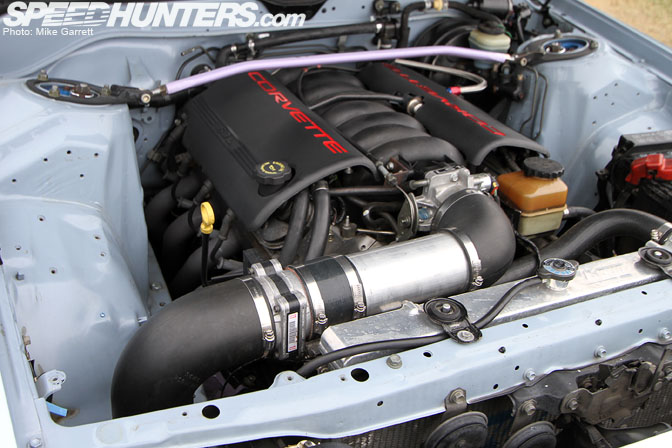 The heart of the operation. I like how the Corvette engine covers have been retained.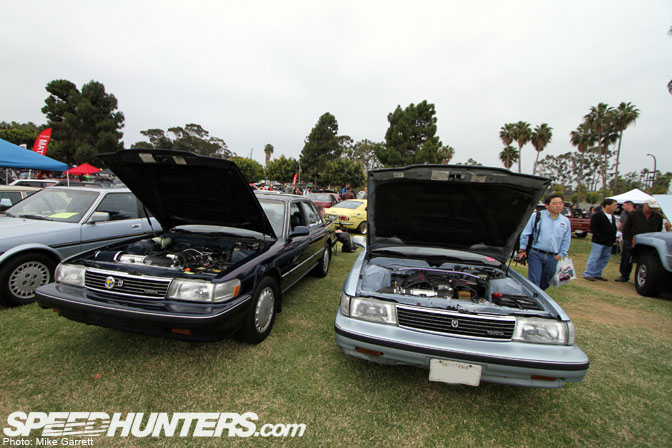 So, which one of these two once-mundane family sedans do you prefer? The unassuming sleeper, or the in your face drift car?
-Mike Garrett