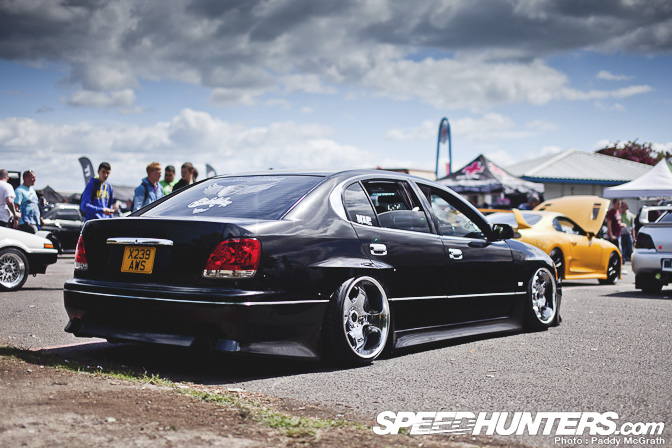 One of those styles that is slowly beginning to evolve in the UK is that of the VIP look. Although on the surface it may look simple enough (four door car, big wheels, slammed) there is actually quite a lot more to this than first meets the eye. The car is owned by Lam, a regular on Driftworks and VIP Style Cars.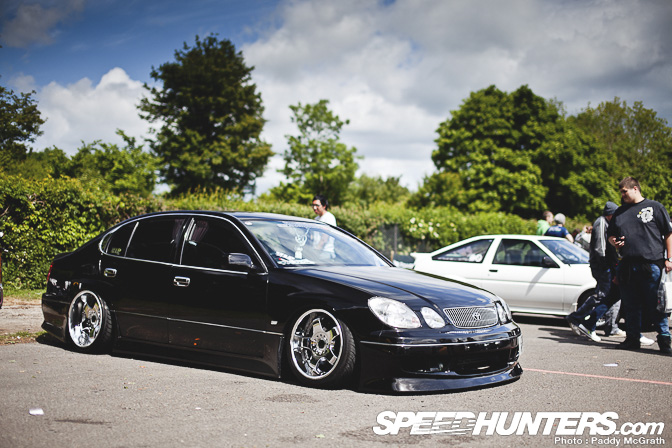 I've been watching this car come together for the last two years but when I accidentally stumbled upon it at Japfest, I think I had a crisis.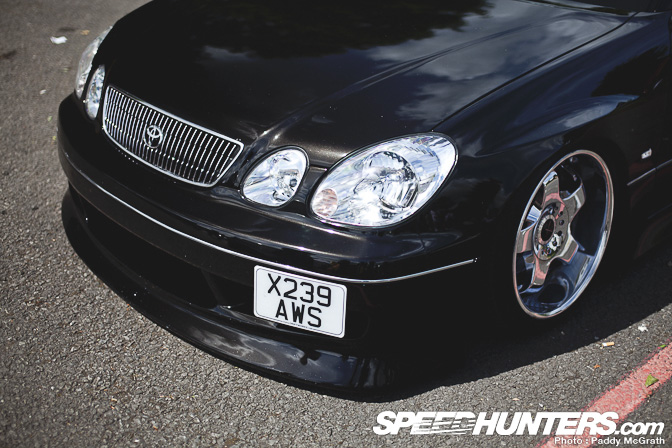 Make no mistake, this car has some serious presence and pretty much out shined anything that was parked anywhere near it. Speaking to Lam at the show, I began to truely appreciate his vision and the amount of work he has put into this car. Check out the flared steel wings for instance as an example of something which thought and skill but results in something much more subtle.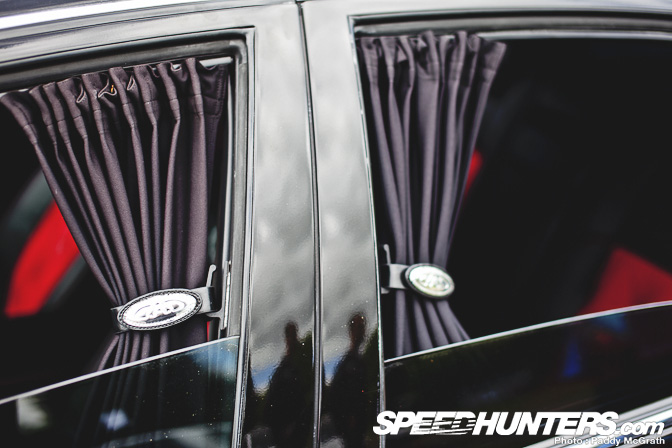 Garson / D.A.D. luxury curtains help hide those inside away from prying eyes. (This sentence can also be read as I was exposed to too much sun and forgot to take an interior shot)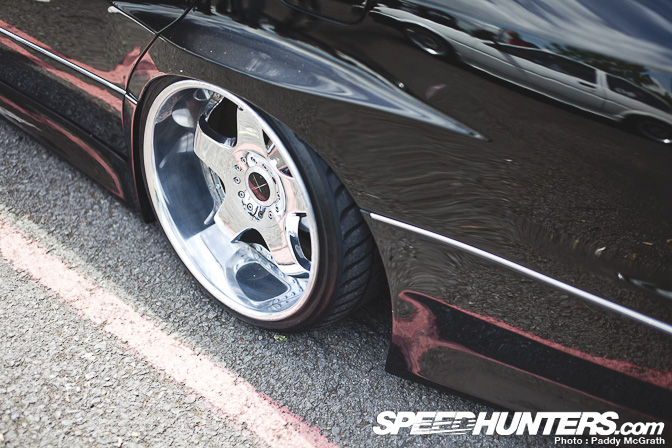 Notice the excellent metal and fabrication work on the rear arch flares. Sat on Air Force suspension, the car is rolling on chrome Garson Zuenglein DR302s in 19×12 ET-6 fitment out rear …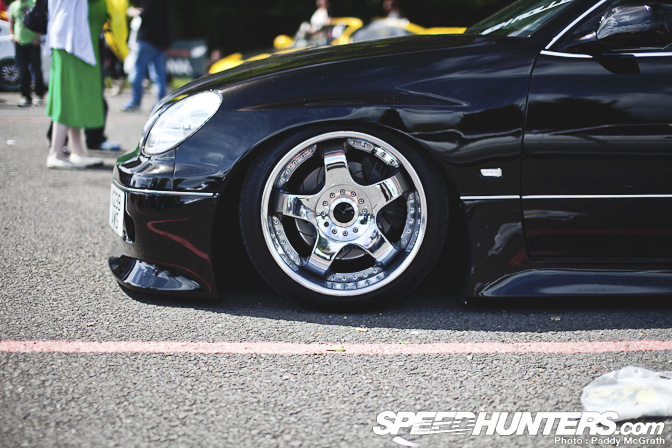 … and 18×10 ET10 up front. Another subtlety, the Audi A8 LED side repeater.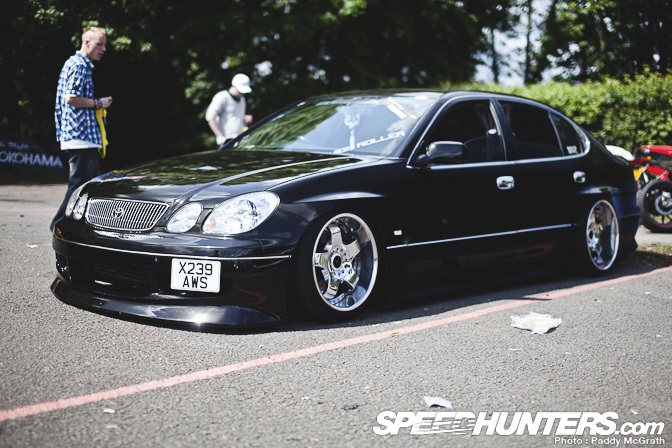 I know I haven't shown you guys a whole lot of this car but it's for good reason. I'm making it my mission to get to London at some stage again this year just to shoot this car in all its glory. A spotlight is simply not enough.
If you're interested, you can check out Lam's build thread on Driftworks here 
-
Paddy McGrath