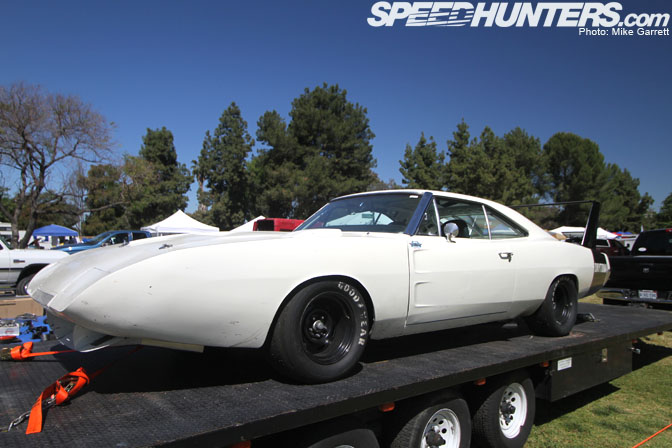 Coming off my NASCAR post, I thought this would be a perfect time to post a quick spotlight of a car I came across at the Mopar Spring Fling show in Van Nuys.
From across the grass the shape of this '69 Dodge Charger Daytona was unmistakable, and I quickly found myself heading right toward this piece of Mopar history.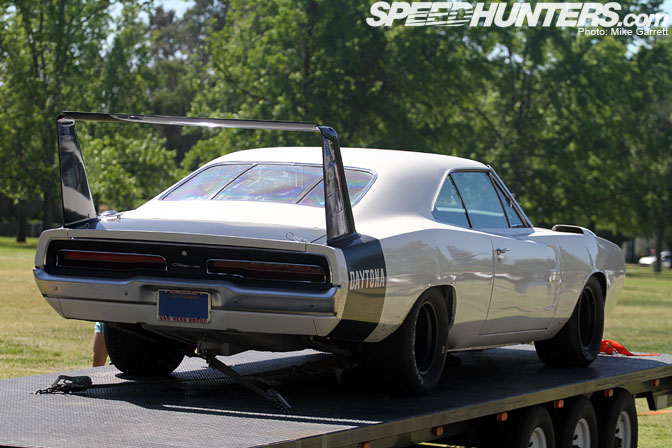 It was just sitting on a trailer, no one around it, no for sale sign. Nothing. All I know about it is what I saw.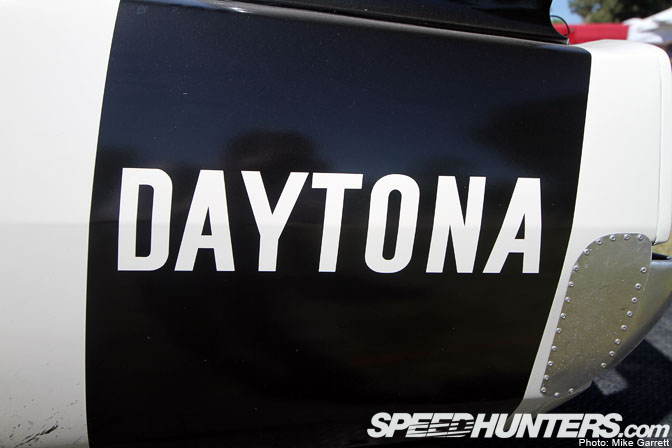 There's a possibility it may have even been a replica, but it certainly looked legit to me.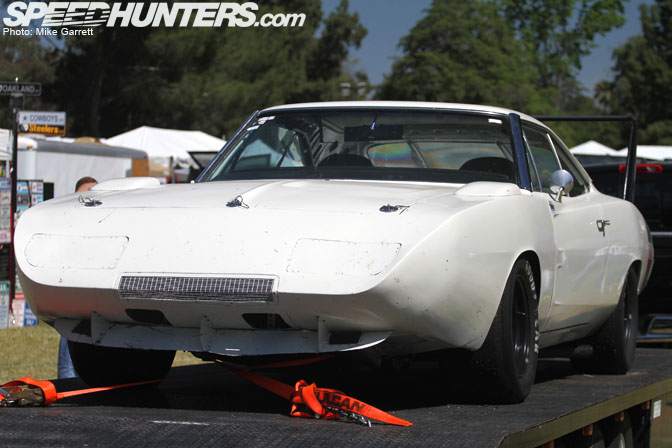 This one looked like it had a competition background to it. You can see the side pipes dumping in front of the rear tires there.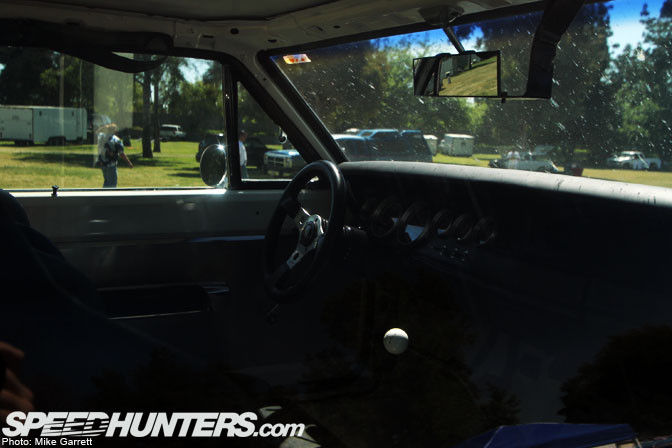 A peek inside revealed a pair of bucket seats, racing gauges and mean looking shift lever.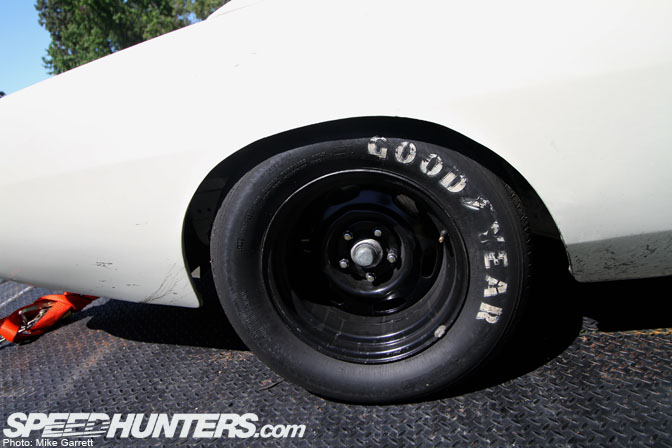 The wheels were widened Mopar "cop wheels" with fat Goodyear tires, filling out the fenders nicely.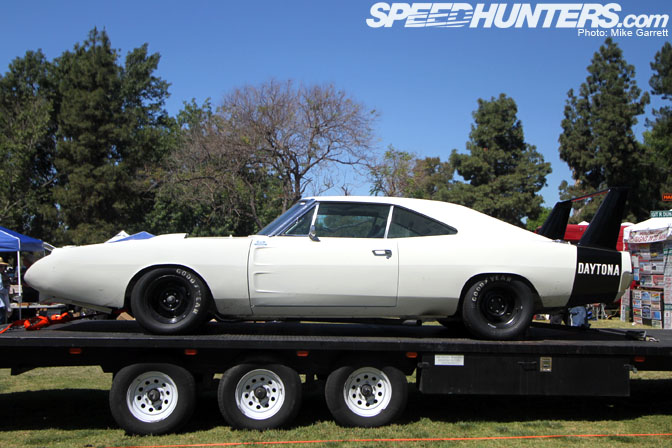 Whatever it was, it certainly wasn't a show car.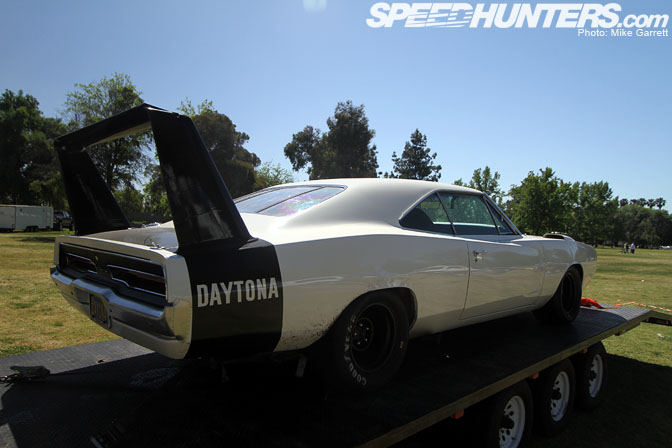 It had a very mean, functional look to it, and that was the reason I was drawn to it.
Maybe there's a chance it will pop up sometime and one of the vintage race events here in California. How cool would that be?
-Mike Garrett