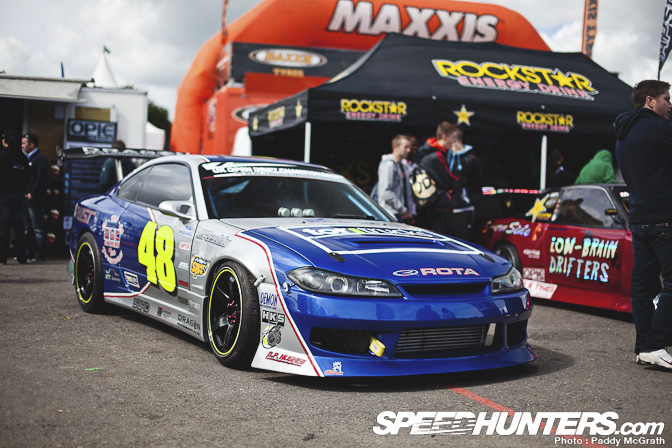 I've been holding off on this spotlight for a couple of reasons, let alone the fact I know this car will seriously divide opinions. Maybe the Nascar inspired graphics mightened be to everyones taste or the fact the Rota haters will be out in force but if I can just please get you to look past these details, there is a pretty amazing car here.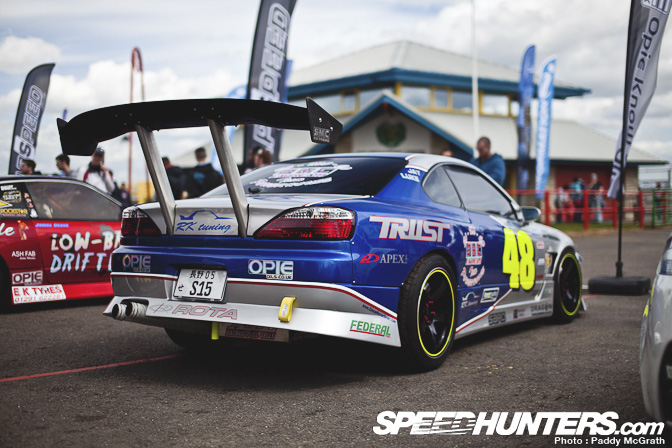 The wing may be huge and unsightly …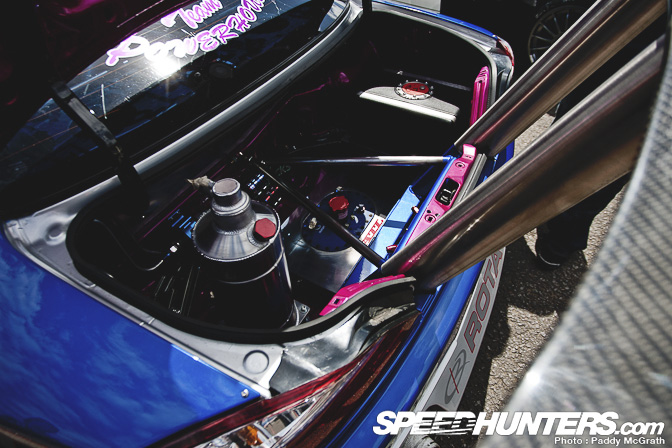 … but it works. By connecting the wing directly to the chassis, the car is provided with an effective aerodynamic solution rather than just one for show.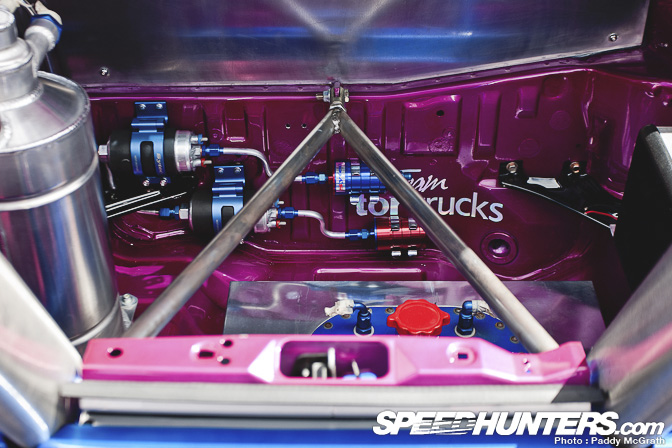 What lies within the trunk is art itself – fuel pumps and a fuel cell along with a swirl pot and chassis bracing decorate the painted interior. (It's clear the car is still a work in progress which explains why the piping isn't yet completed)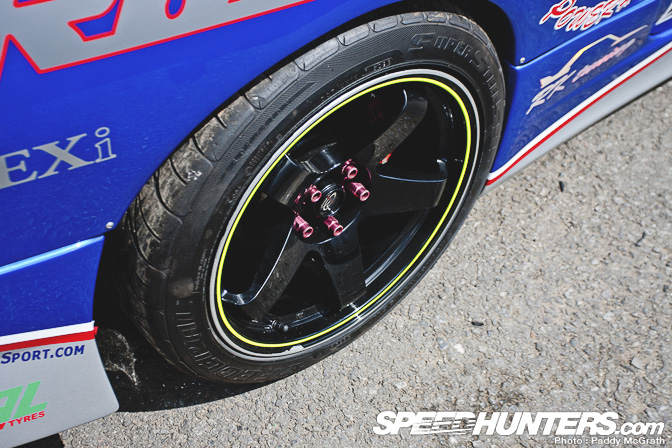 The car is running Rota GTRs on all four corners.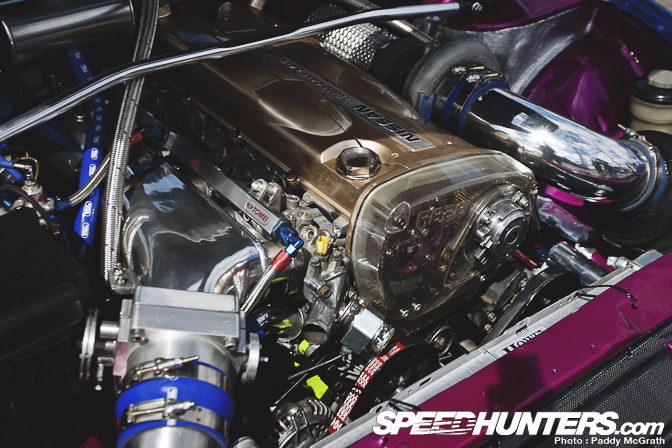 Gone is the original SR20 motor and its place a more than capable RB26 with all the right parts dotted throughout the bay – HKS, Tomei, Greddy etc.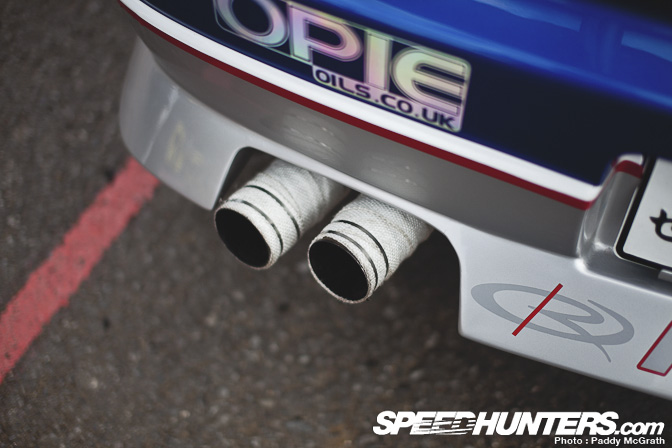 I don't think I've ever seen an exhaust heat wrapped this far back. My only deduction is that because of its immediate proximity to the fuel cell, it will help keep the fuel cool as the heat wrap will prevent the exhaust heating the fuel?
I'm looking forward to seeing this car on-track in the near future …
-
Paddy McGrath