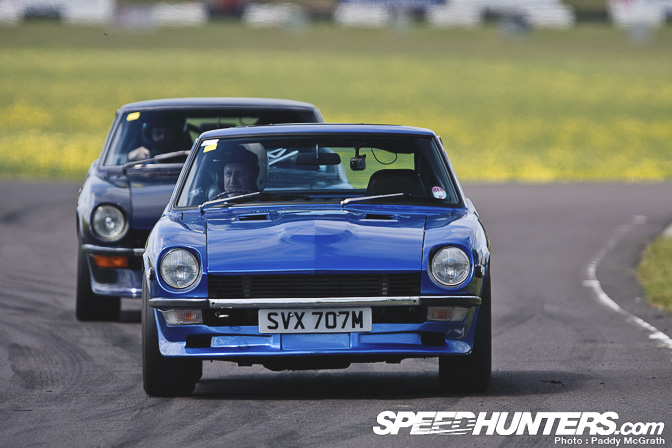 Any of you who checked Ross's BHP Show reports will surely have noticed this blue Datsun 240Z. To be honest I had kind of forgotten about the car until the Z cars took to the track at Caslte Combe last weekend. How both Ross and I discovered this was car strangely coincedental. Watching the car come towards me, nothing really struck me but as it moved away from me, the cogs all clicked into place once I heard that distinctive six cylinder sound.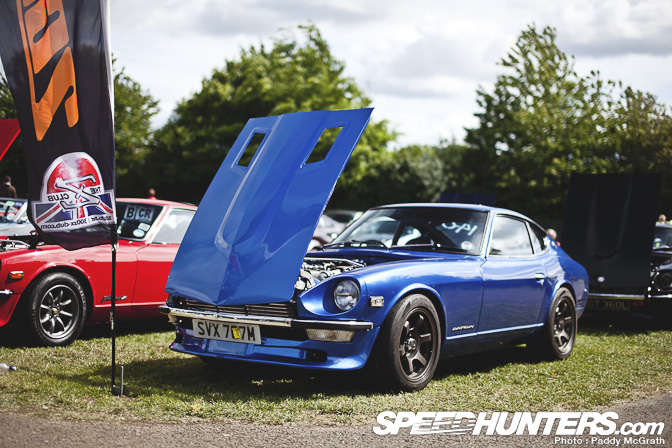 Beneath the immaculate exterior of this vintage Datsun lies something a little bit out of the ordinary.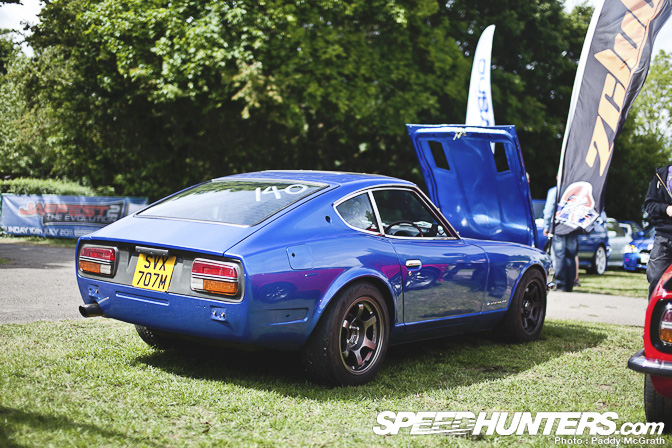 Not extraordinary enough to be incomprehendible or nonsensical but just enough to make you think 'You know what, that was a pretty damn good idea.'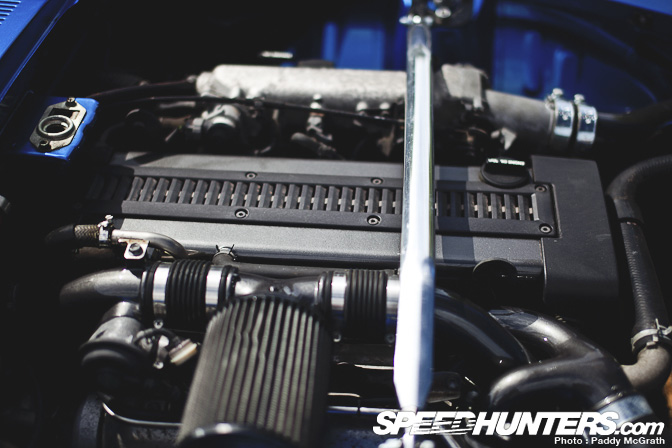 Because under the hood, lies one of Toyota's finest hours – the 1JZ GTE.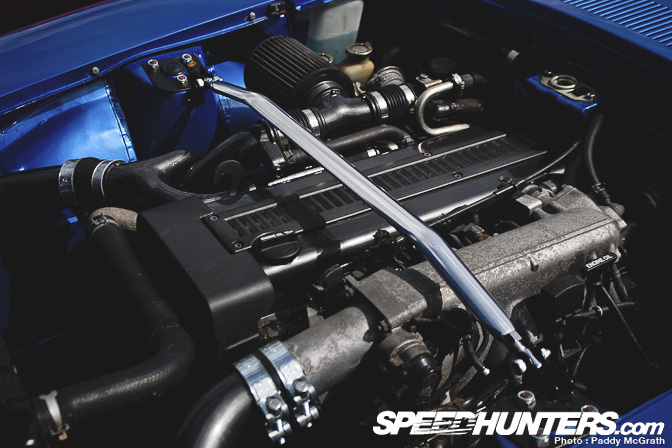 I'm sot sure of the modifications made to the engine (the mad scientist and I didn't have time to pull the block apart) but even in standard guise, it's a more than potent combination.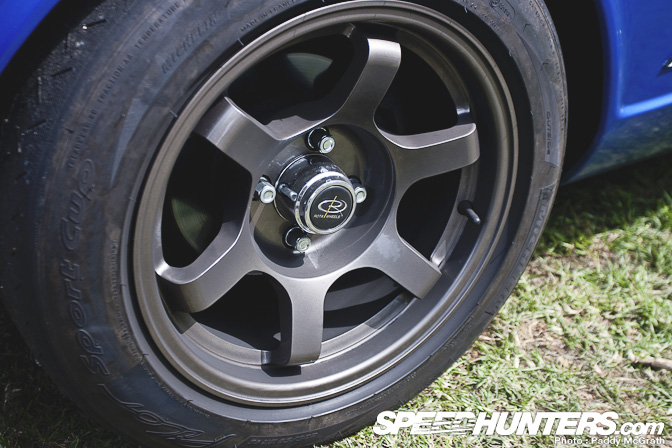 I can hear the Rota haters bashing their keyboards in fury already. If the owner saved money which allowed him to get some seat time on track in his car, then power to him. I'd rather see a set of Rotas used in anger than a set of pristine Works on a show queen. The rims are wrapped in the much respected Michelin Pilot Sport Cups.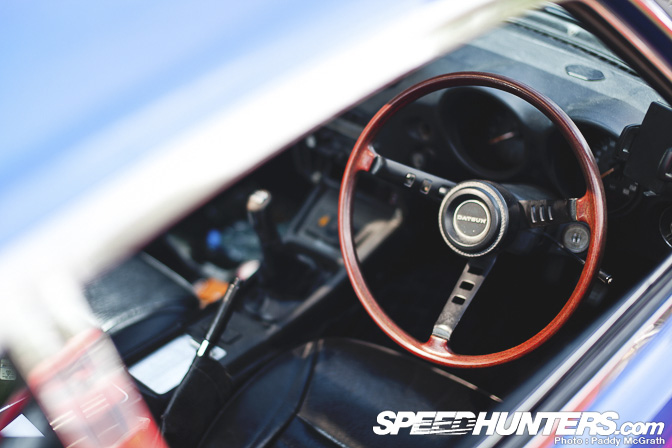 I love that with the hood closed, there are no giveaways to what lies beneath. It would be so easy to use a digital dash and a plethora of gauges along with harnesses and a rollcage.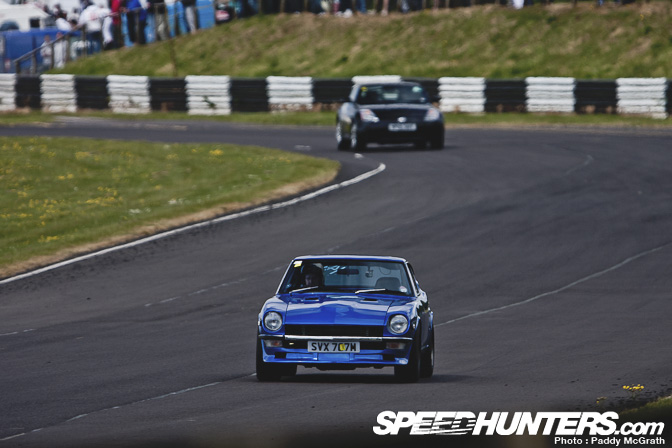 Instead, the owner / creator has showed incredible restraint and built a proper wolf in sheeps clothing.
–
Paddy McGrath