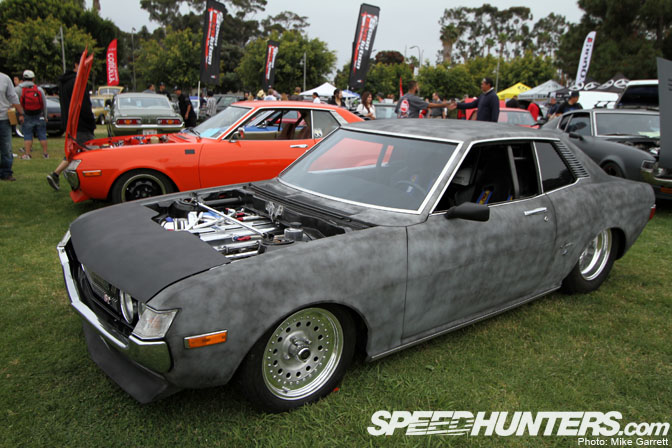 Here's another one of the many great finds from this year's Toyotafest.
The car you see here is what you get when you combine one of Toyota's most classic designs with one of its most potent engine for an awesome Frankenstein drag machine.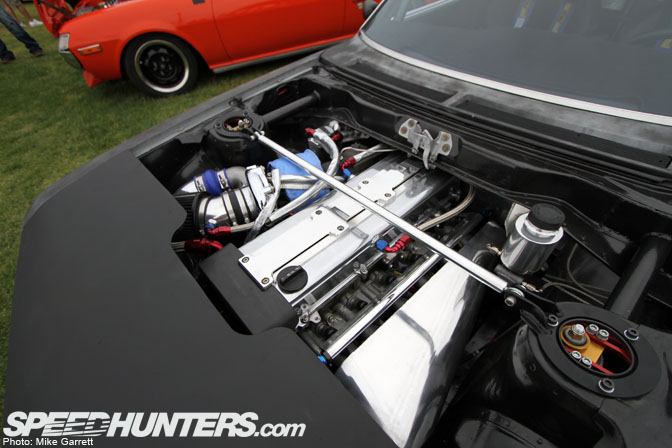 Obviously it took a lot of work to shoehorn a 1JZGTE into the bay of the RA21 Celica. You can see that the rear of the motor is well into the stock firewall. The cut up hood must be a good for a little weight savings as well!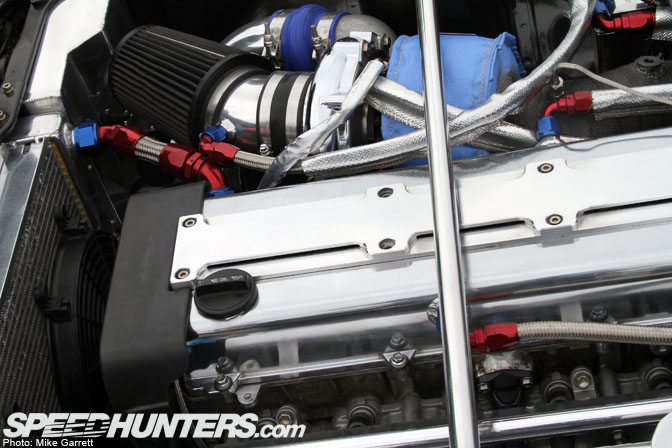 As if the power from a stock 1JZ wouldn't be enough, the builder saw fit to swap out the twin turbos for a giant 72mm single snail.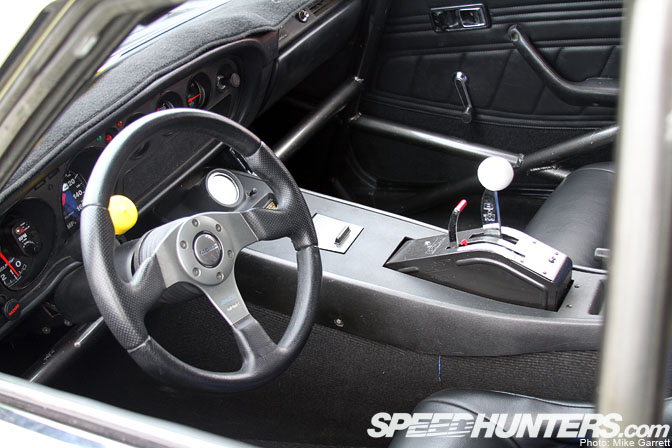 It's clear this car was built for some serious quarter mile duty. A glance into the cockpit reveals a full roll cage and a B&M shift lever which is hooked to a GM Turbo350 automatic.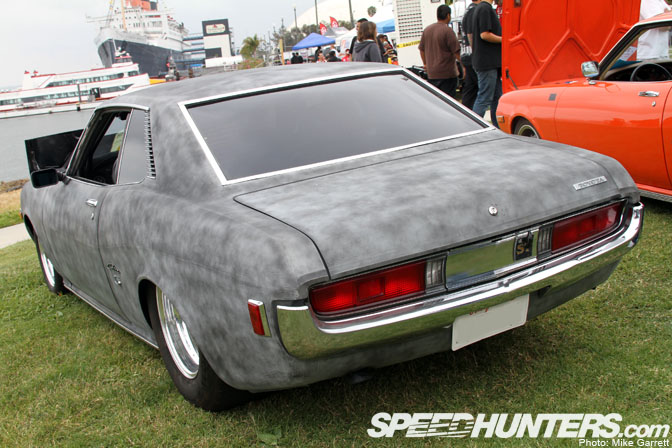 It has a pretty mean profile from the rear with those big meats tucked in the fenders. Underneath you'll find a custom four-link rear suspension under there with a heavy duty pickup truck rear end. I'd assume that a paintjob is in the works, but even in primer the car doesn't look all that bad.
If there's one word that comes to mind when I imagine this thing spooling up and launching down the dragstrip, it's "scary".
-Mike Garrett