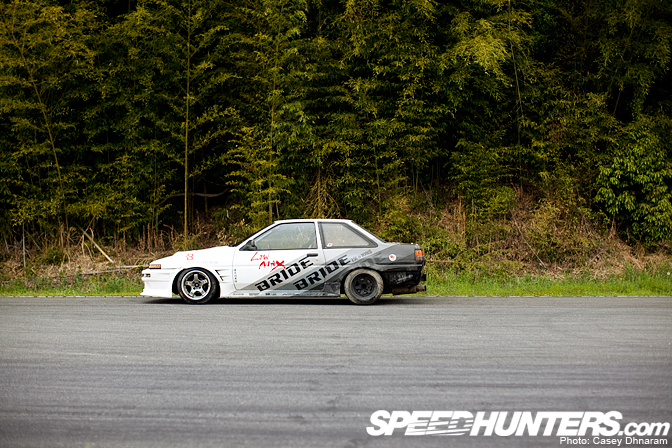 For the past decade, I've been an avid follower of Japanese media, in particular coverage of their drifting scene. Over the years there were many cars that stood out, and one of those was the three Bride AE86s. I couldn't tell you if the other two still exist, but I came across one of them at Suzuka Motorland. This particular one is owned by Kuniaki Konishi, who purchased it off his friend, who had originally built and driven the car.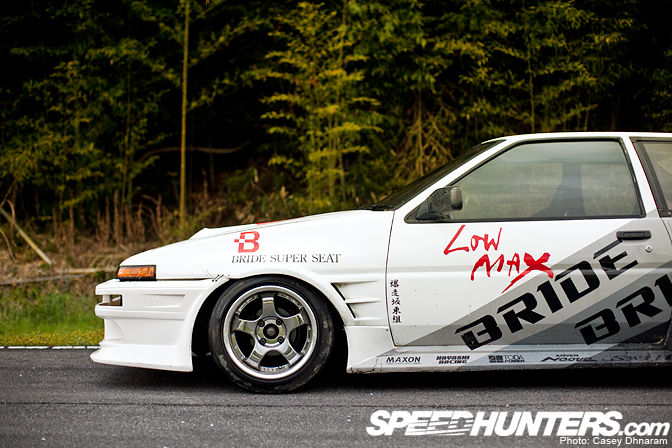 On the front are a pair of 15×8 SSR Professors, with matte black Longchamp XR4s (measuring 14×7 with a -24 offset) on the rear. The AE86 also wears a full Origin body-kit.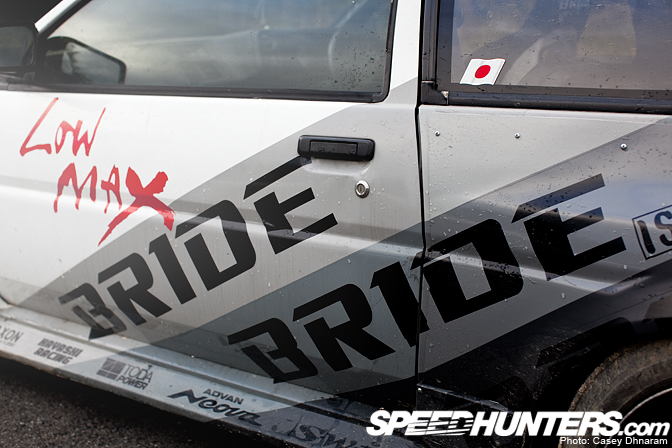 This is certainly an iconic livery, and I've lost track of how many times I saw the Bride AE86s in Japanese magazines, DVDs and on the 'net. It was pretty awesome to see such a famous car at a private track day.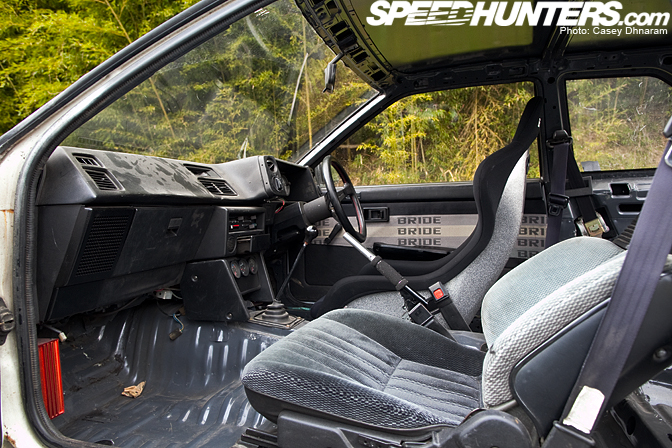 Weight is usually a concern for modified AE86s, so it doesn't come as a surprise to see the guts have been stripped out of this example. The door cards have been retrimmed in Bride's signature fabric, and of course the driver's seat is also Bride…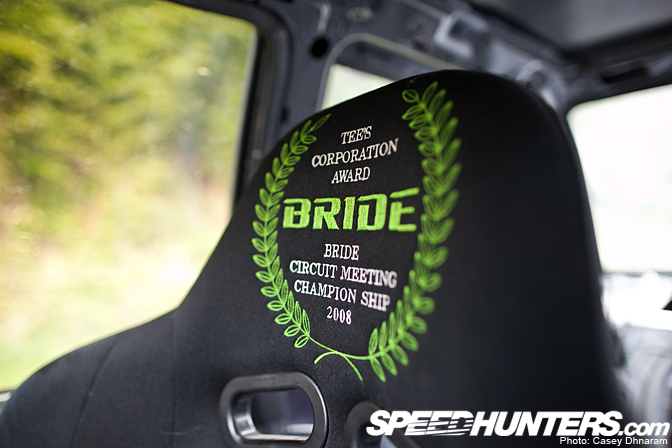 …However this was no ordinary Bride seat!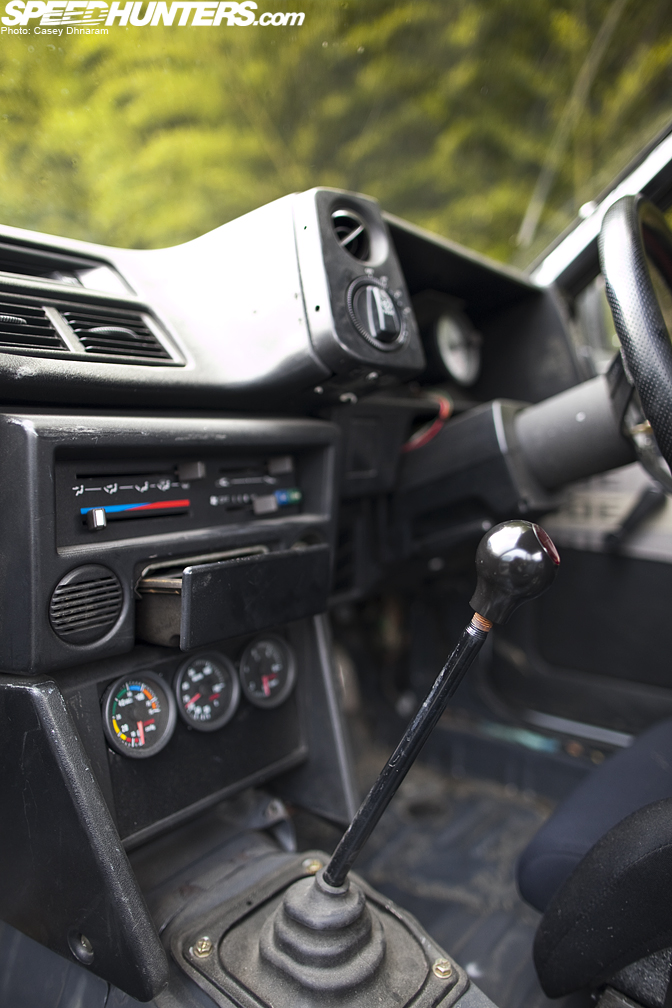 Taking a closer look, there's a TRD shifter remains along with a Cusco gear knob and three gauges.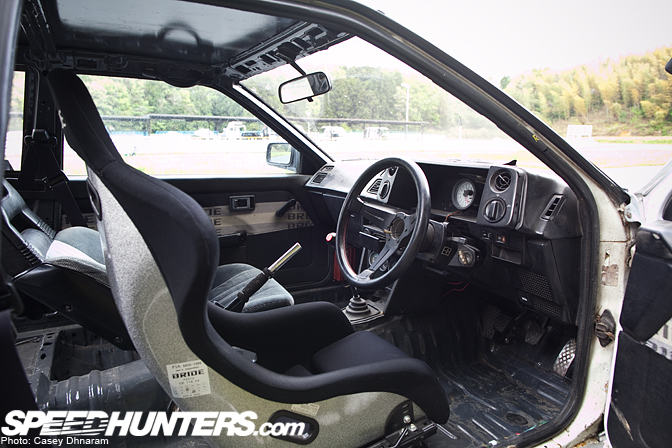 A new handbrake lever has been added along with a tachometer in front of the standard cluster. The standard steering wheel has taken over with the ubiquitous Nardi Deep Corn.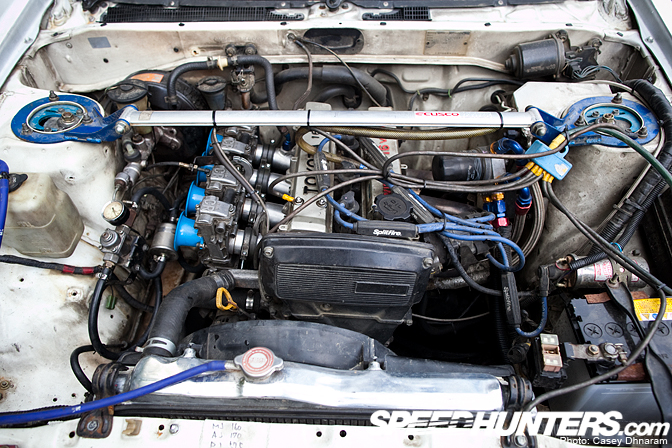 The car is running a 16-valve 4AGE pushing out a healthy 170ps.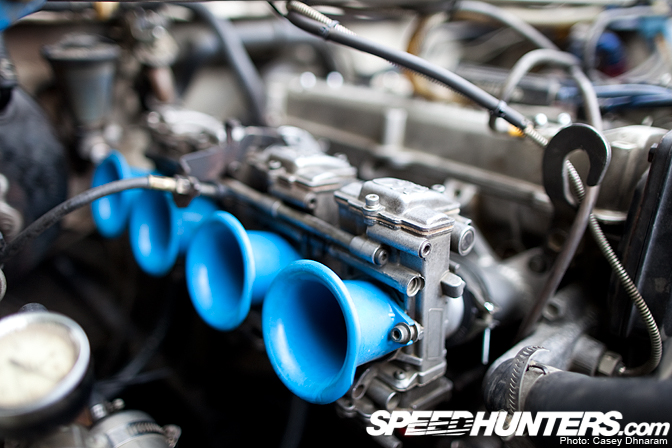 Shiny blue trumpets have been added onto the throttles to improve airflow into the little 1.6l motor.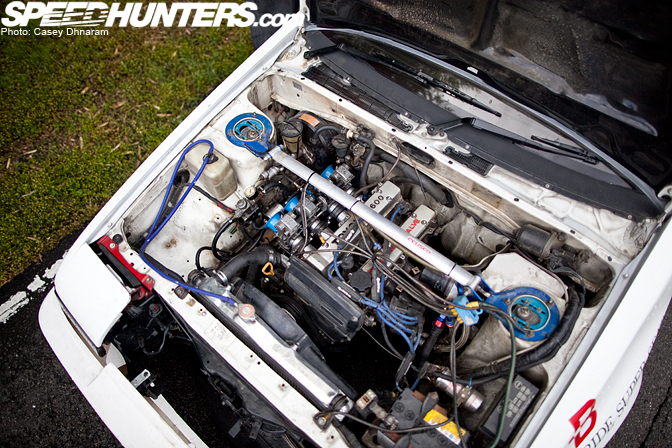 Overall the engine doesn't look the greatest but certainly runs and sounds unbelievable. Other modifications to help the car on the track include GT knuckles, which allow this short-wheeled chassis to maintain some serious angle.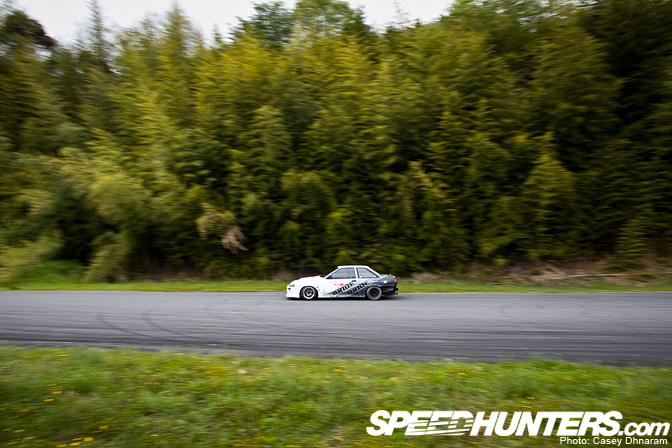 Here is the ever so famous Bride AE86 heading back to the pits driven by Kuniaki.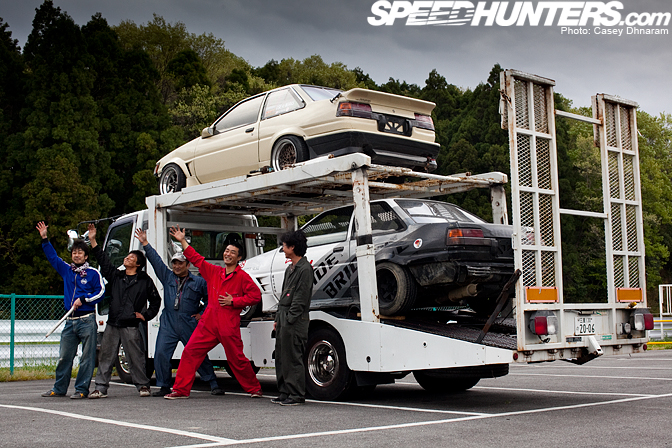 As Kuniaki and Fumihiko came to the track together I managed to snap off a few different angles of their crazy poses in front of their transporter, so here is one last final image of the boys.
-Casey Dhnaram.