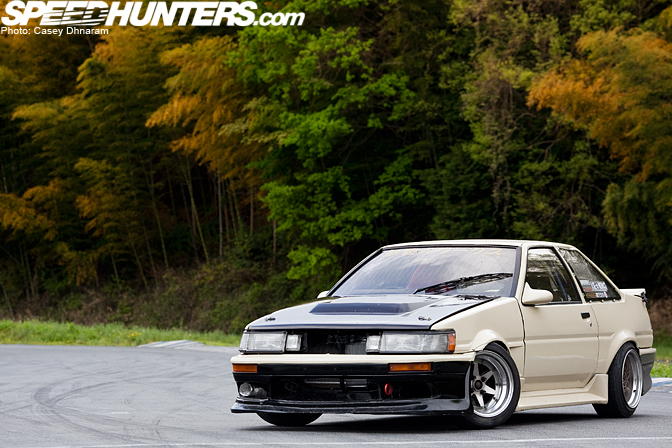 During my recent visit to Suzuka Motorland in Japan, one of the cars I came across was this beige Toyota AE86 Levin coupe. Owner Fumihiko Ogita was more than happy to give Speedhunters some time to shoot his cool hachi.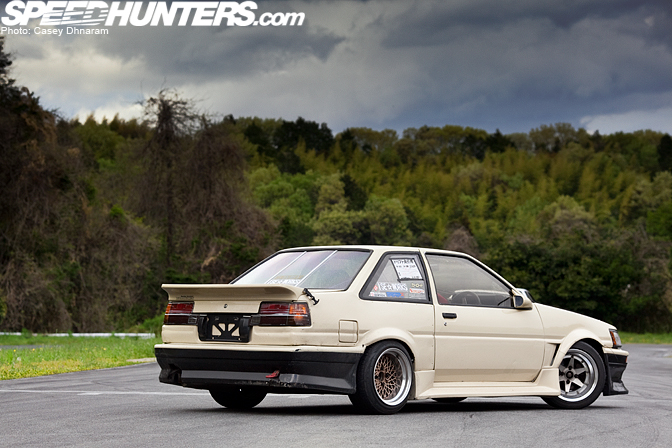 I have to say that the majority of Japanese drivers are easy going, and even after an exhausting day at the track they're always willing to give us a couple of hours to shoot their cars. Straight away you'll notice the car is sporting a mismatched set of wheels, on the rear are a pair of 9-inch SSR Formula Mesh, while the classic Longchamp XR4s are fitted at the front.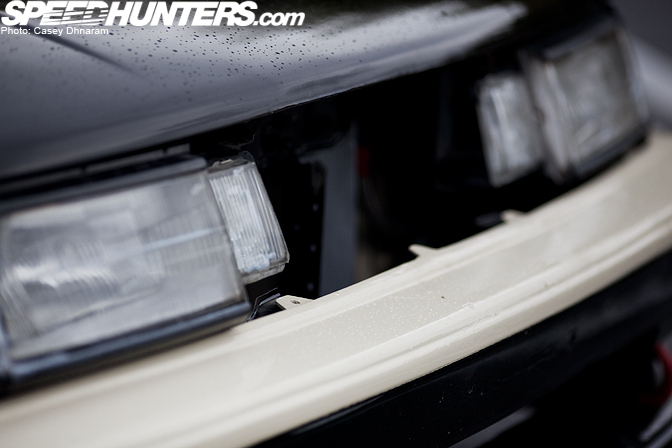 The standard grill has been removed, and in its place are a pair of small driving lights.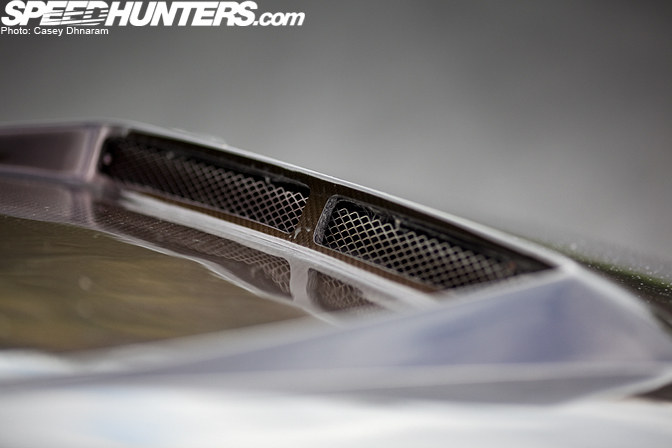 The standard hood had been replaced with this carbon fibre Origin item which helps vent some of the hot air out of the engine bay.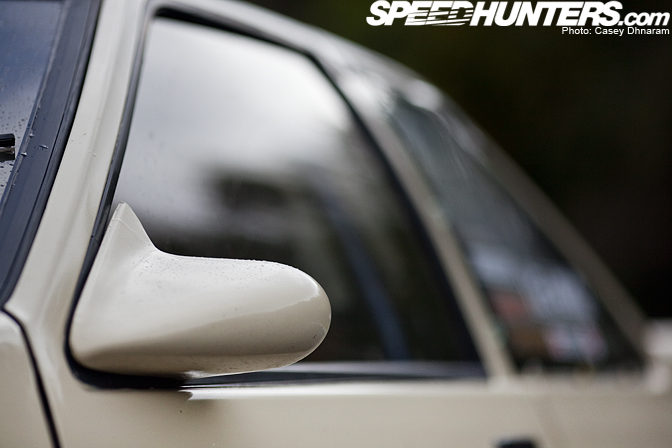 These aftermarket mirrors are definitely a nice touch.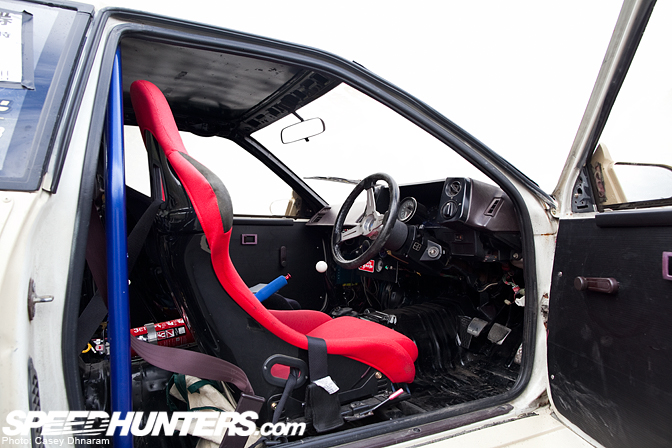 Taking a look in the interior a pair of aftermarket racing seats have been fitted as this little Hachi Roku gets a regular work out on the track. NA drivers really do push their cars!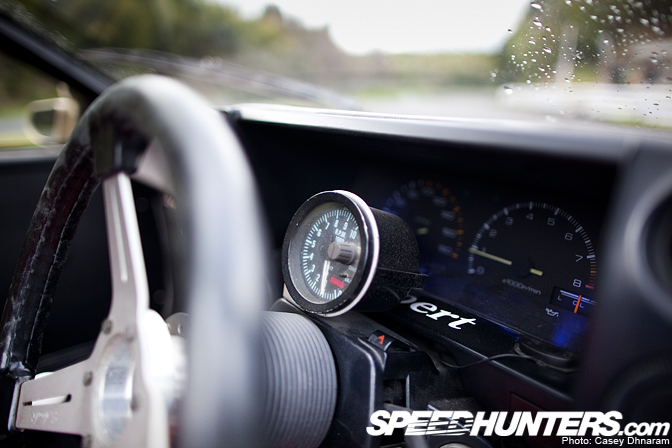 This Omori tachometer is mounted on teh steering column for maximum visibility. On the temperature side of things a full set of gauges are used to monitor how everything is travelling in the heart of the Sprinter.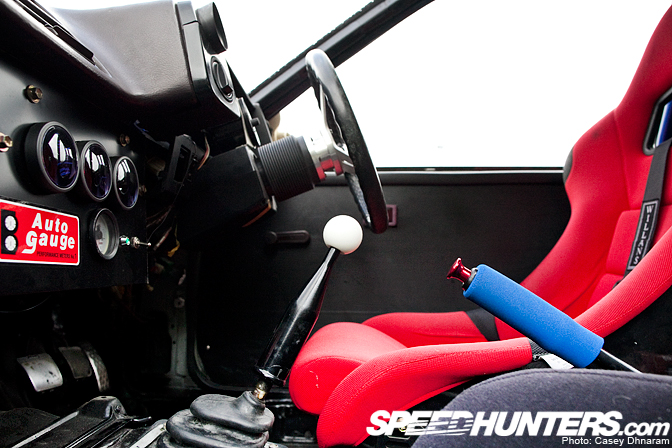 The standard shifter remains only with a small aftermarket knob attached to the top. The handbrake has had a few changes such as a drift button and padding around the shaft for added comfort.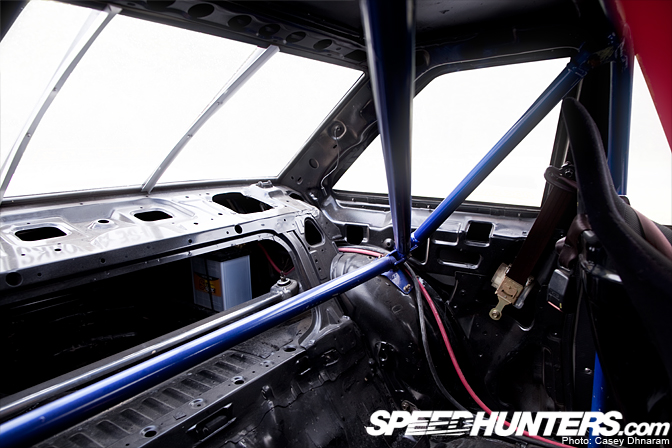 In the rear there isn't a great deal to look at besides the stripped out rear seats, which make way for a half roll-cage.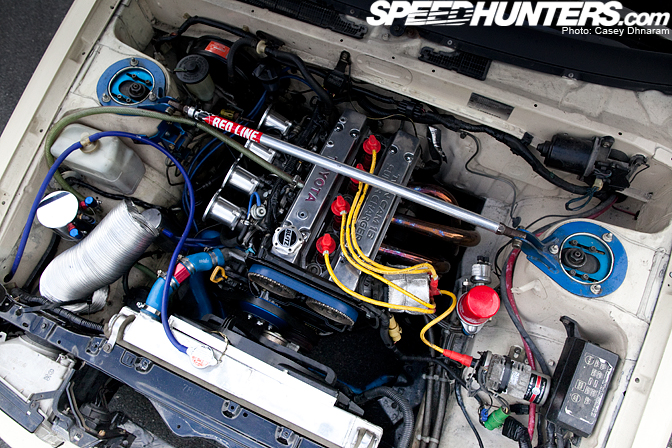 Underneath the hood is a big port 4-AGE which is pushing out just under 190ps. You'll just about spot the Redline front swaybar which has been fitted along with a full set of Tociko HDS coilovers, 6kg/mm fronts and 5.1kg/mm rears.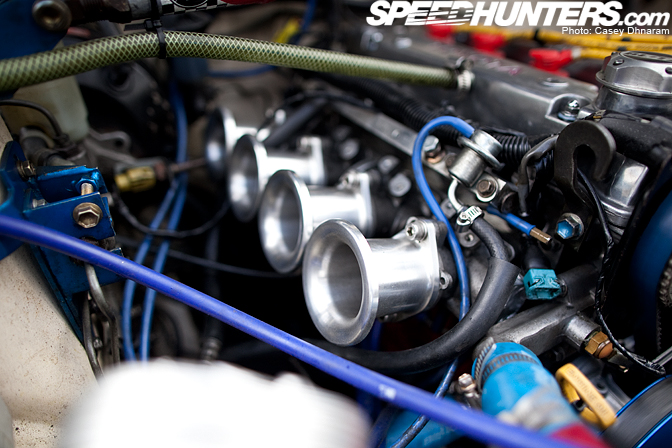 Being all motor the car sounds unbelievably good in the higher range. Trumpets have been added to the throttle bodies to improve airflow.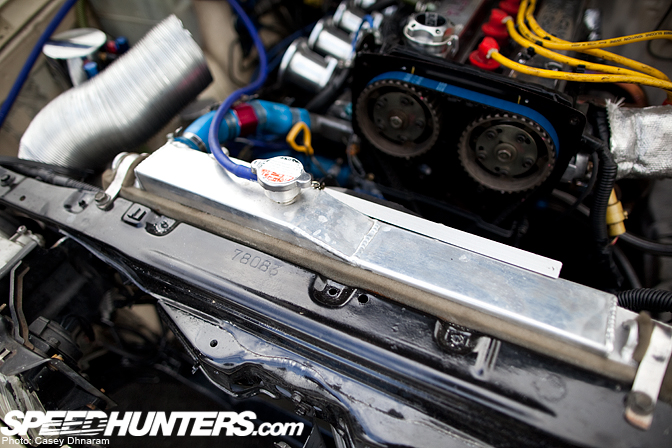 Aftermarket cooling plays a big part in this car to keep temperatures to a minimum.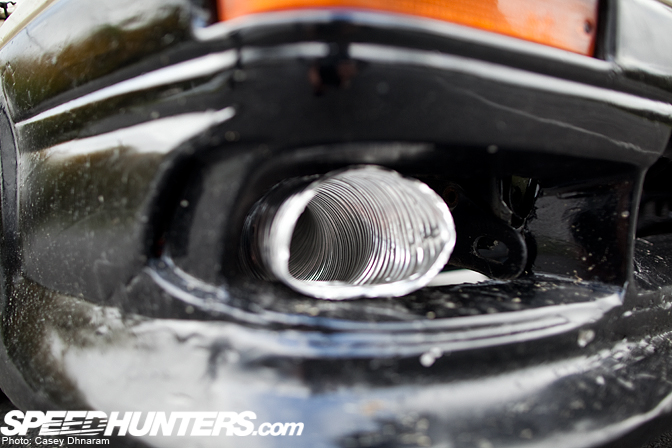 A bit of DIY ducting…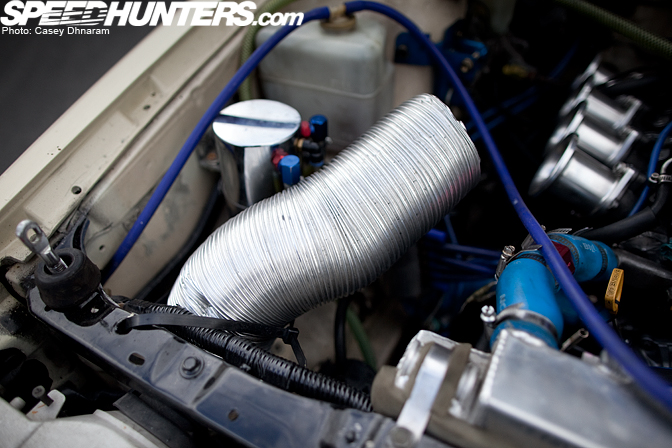 …Leads into the engine bay to feed the motor with cool air.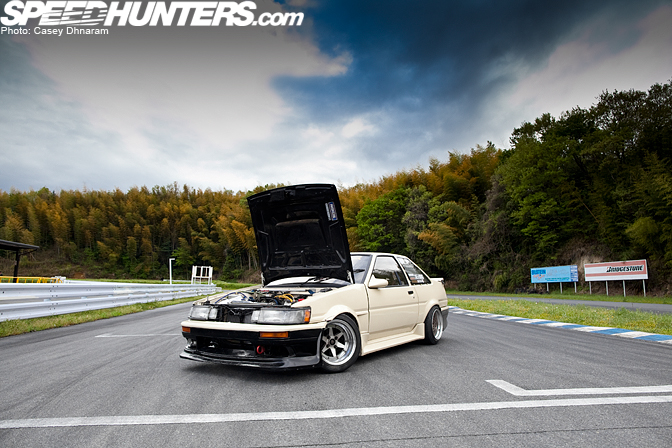 The Origin aero really compliments the lines of this AE86. I've always been a fan of the beige and black Sprinters. How about you?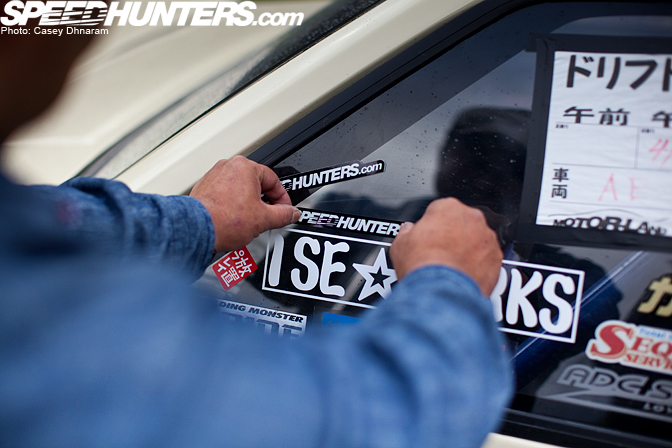 Fumihiko was more than happy to place a Speedhunters sticker on each 1/4 window of his car.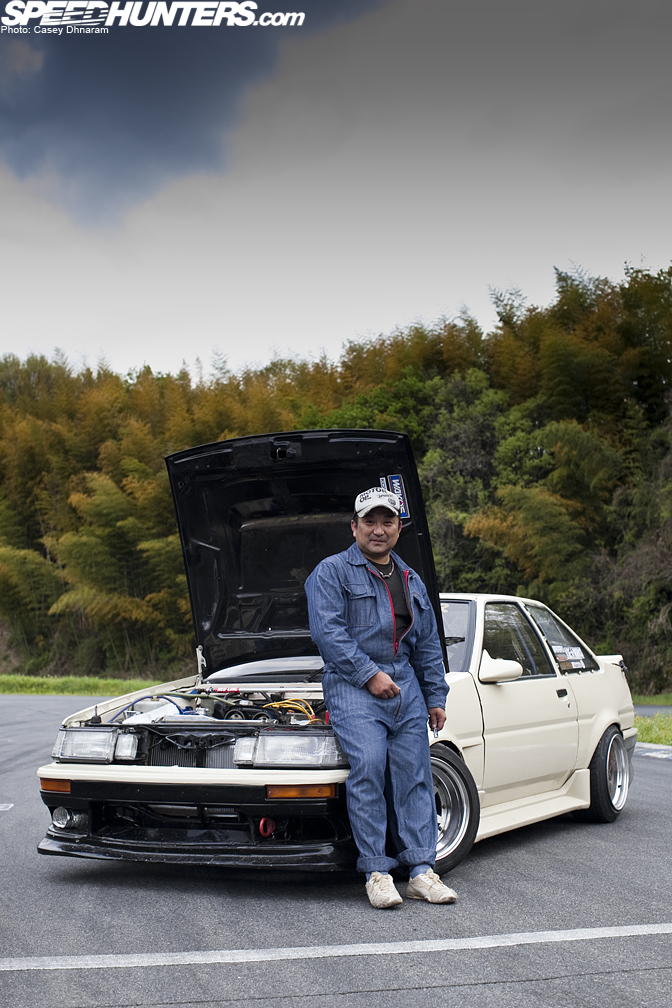 Who would've thought a construction worker in Japan would have a little drift car as groovy as this? It just goes to show you can never tell how good a book is by its cover!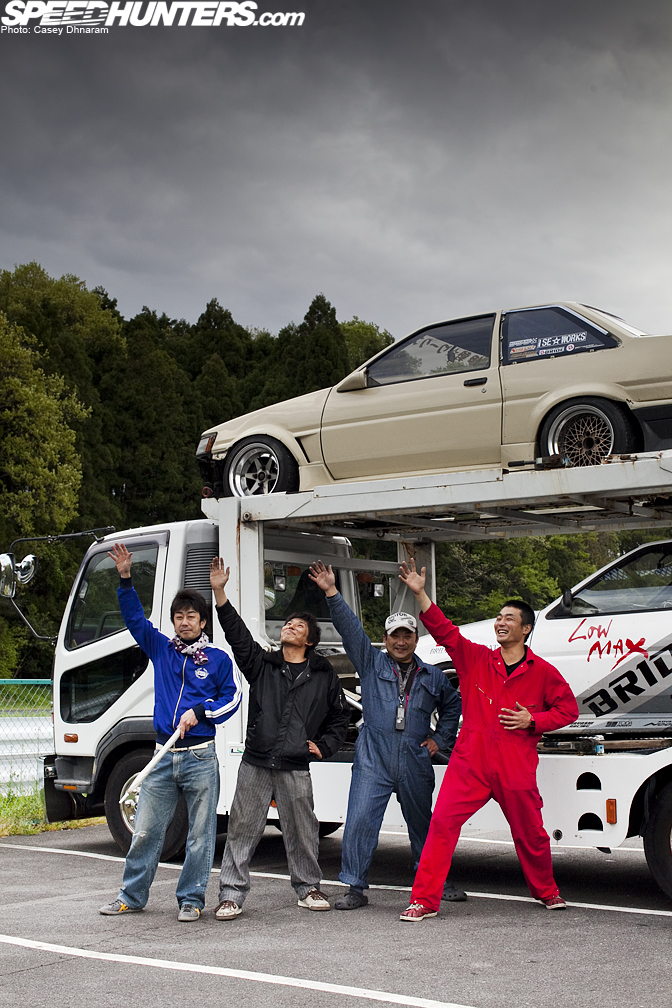 The AE86 boys posing just before they left the circuit.
-Casey Dhnaram