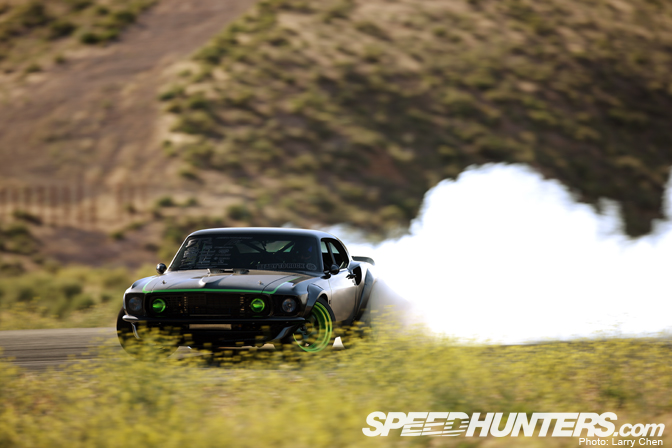 After almost exactly a year from its conception, I was able to take the RTR-X on a maiden voyage. Willow Springs was the location we chose for the flogging to commence.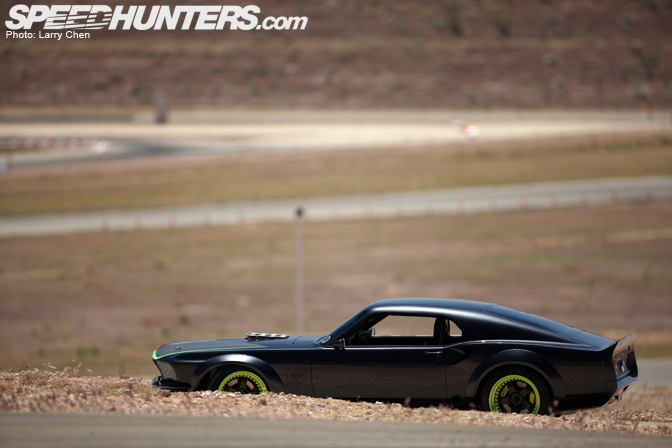 There has been a ton of work by an incredible team to get the car to this point and I simply could not wait to get behind the wheel of our creation.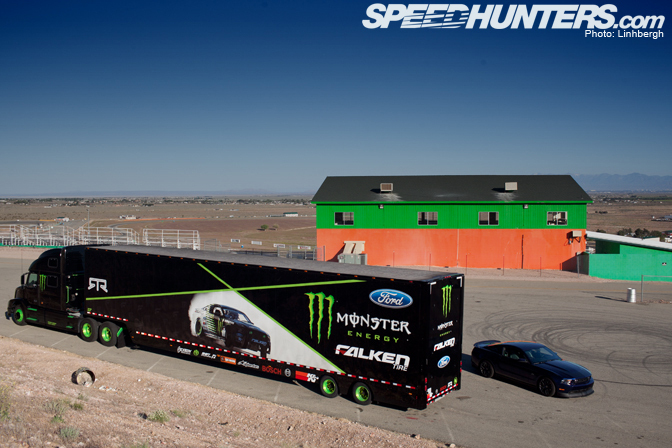 While the following pictures show that the RTR-X is obviously not a "trailer queen", it did roll up in my new hauler.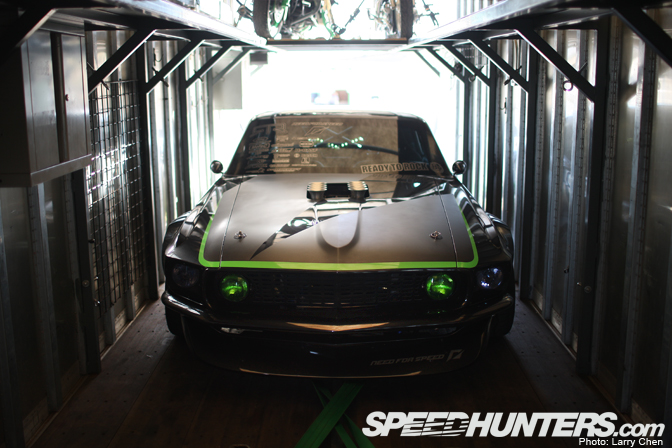 She does enjoy getting her beauty rest on the lower deck !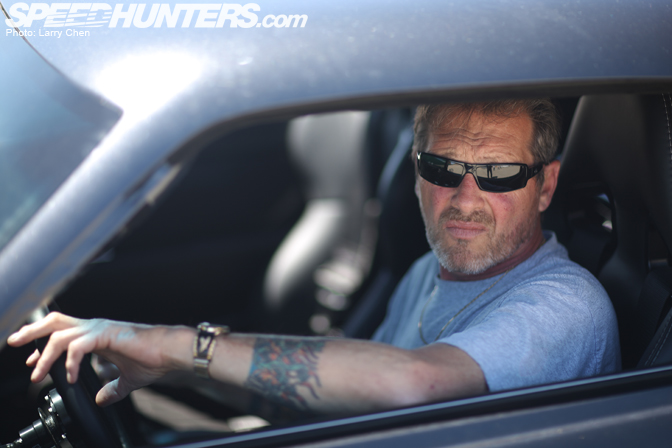 Here is a shot photo-magician Larry Chen caught of "Senior", my father, looking right at home behind the wheel.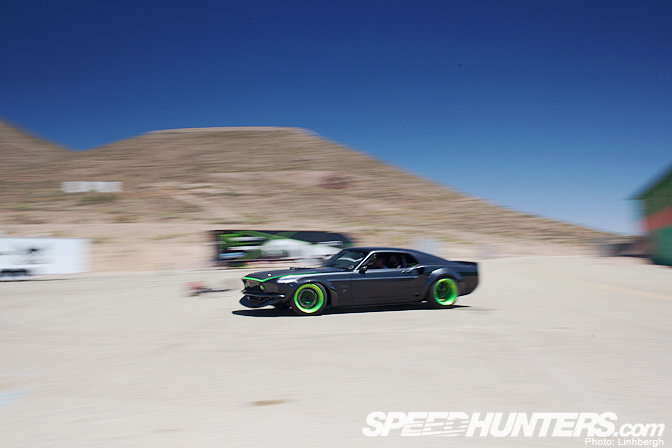 Prior to me arriving, Larry and Linhbergh took some sweet shots just In case the RTR-X didn't make it through the maiden voyage in one piece!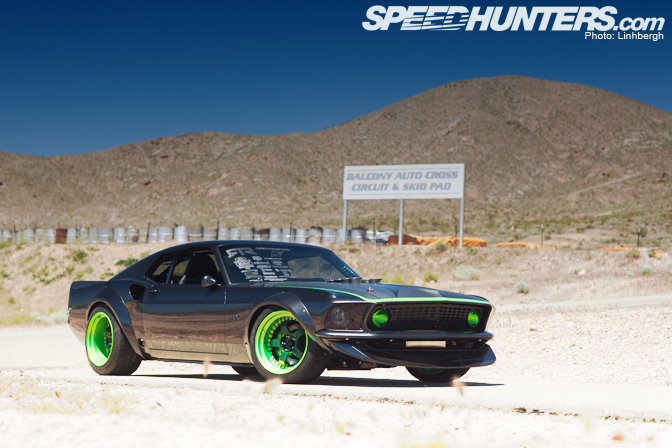 We decided to run the car at the balcony first just to break it in and make sure everything was right before getting crazy.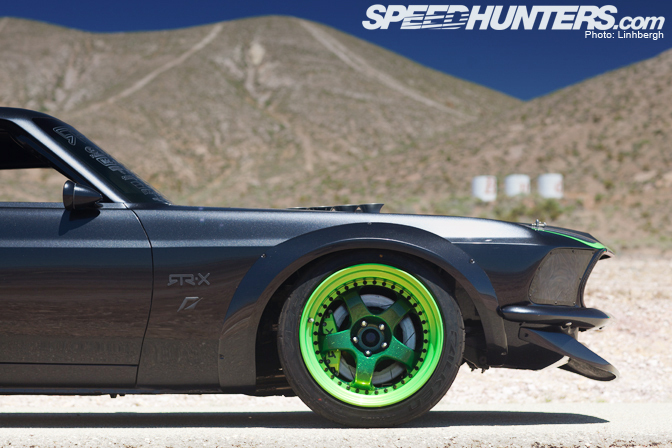 The balcony has a lot of room for error, and not knowing how the car would handle my foot, it just made sense not to risk smashing anything up just yet.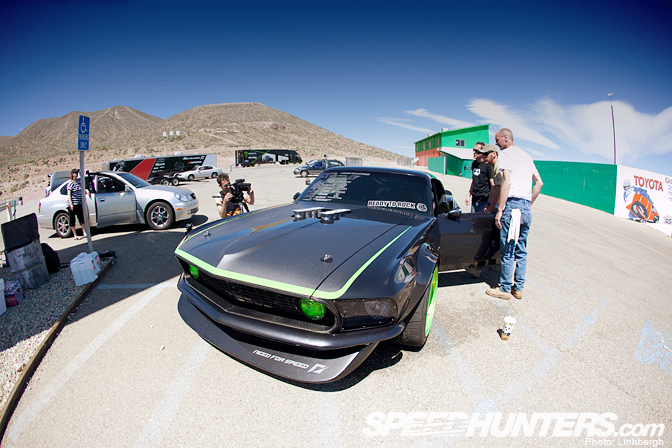 The Twins were on hand to make sure the car was top notch throughout the testing session.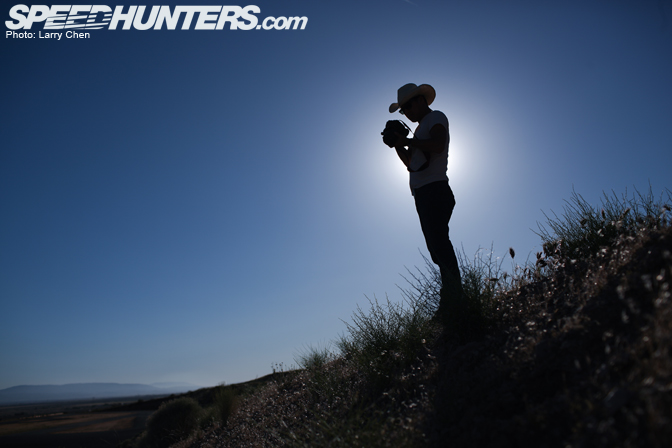 Local cowboy Linhbergh was on hand.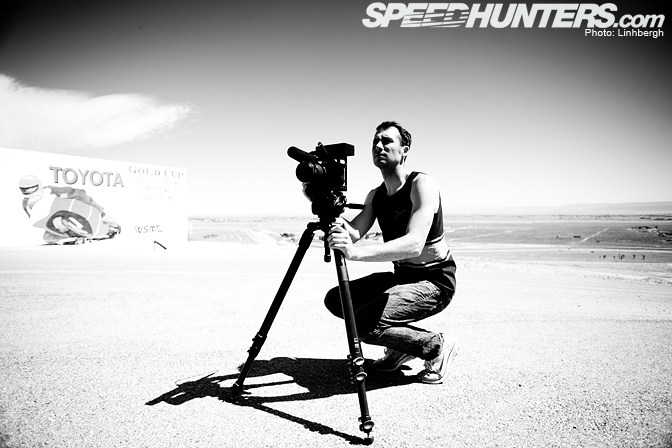 Also gracing us with his presence was Mr. Will "we need the testing video ASAP" Roegge. Larry Chen was also in attendance, but too busy taking pictures to have his own picture taken!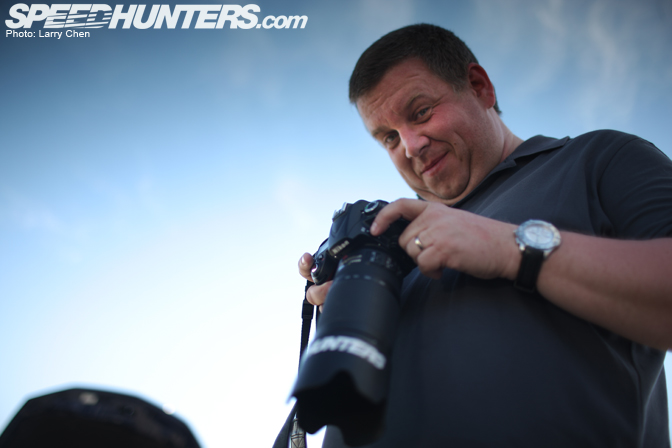 Andy Blackmore flew down from Vancouver to witness the car we worked so hard on together during the design-phase fire up and come to life.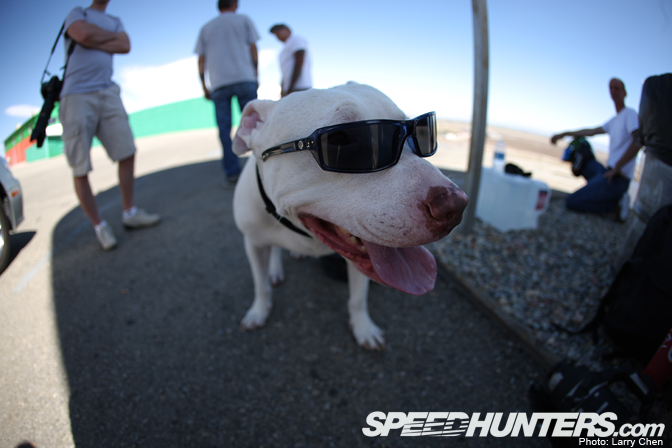 Last but not least, the Twins Turbo shop mascot "Monster" couldn't miss the occasion to check out the RTR-X that he had seen being built for months get crazy on the track!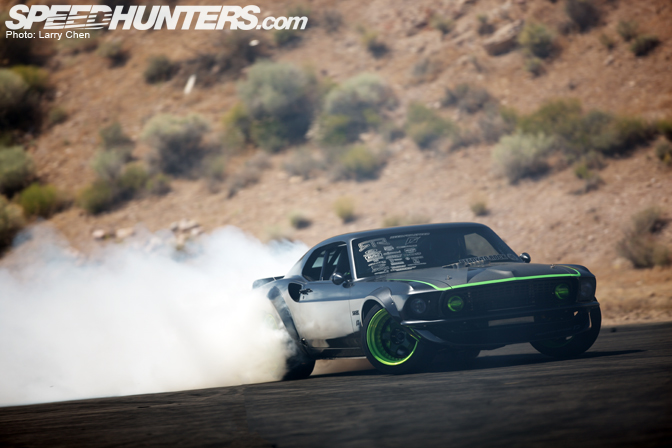 Once all systems were a go, I hit the track. I did a few runs just going through the gears and a few small figure eights just to make sure everything was solid.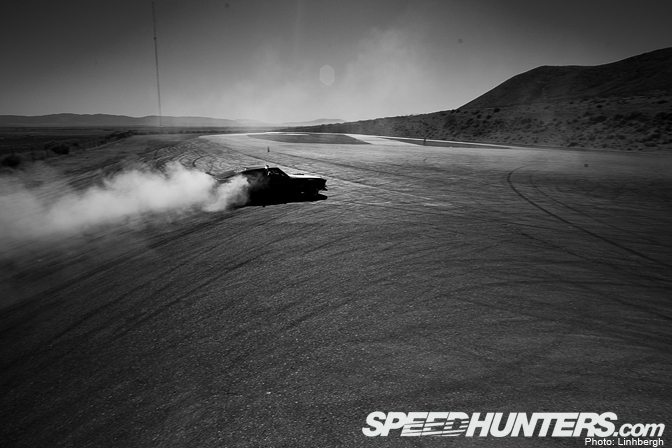 After about 1.5 minutes I took the car to the back-end of the track and accelerated hard, kicked the clutch, and threw it into drift and it worked! I was pumped and smiling ear to ear to say the least! By the way… it sounds amazing under full throttle!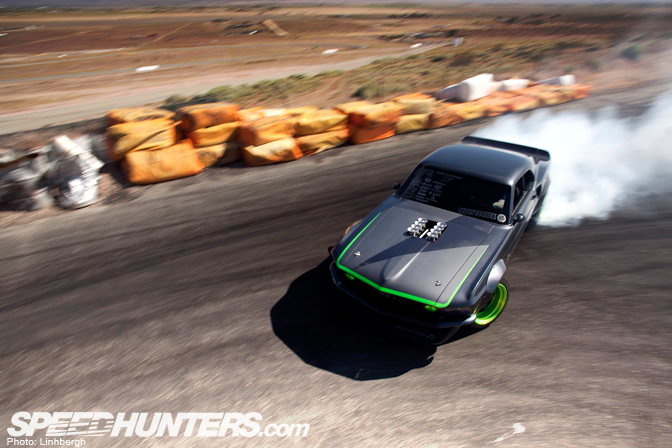 We had a few little gremlins; the electronic powersteering was not really working properly and after a few hard runs the car was getting warm. It all traced back to a voltage issue we were having due to not ordering the proper alternator part number from Bosch. We got the 55 amp instead of the 130, so the Motec PDM was sharing minimum voltage.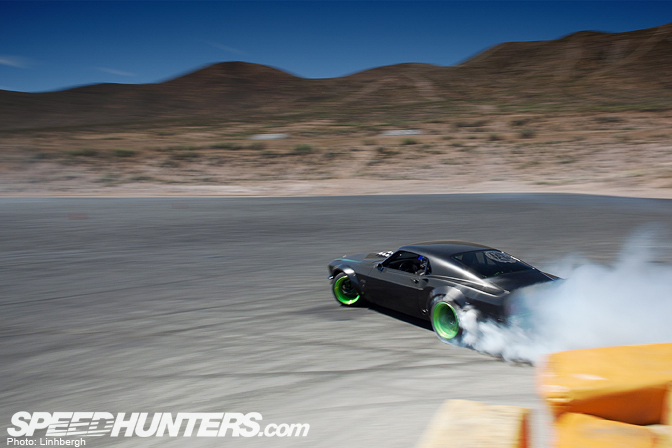 There was no way I was going to let that ruin our day, so I manned it with no power steering and just kept an eye on the temps!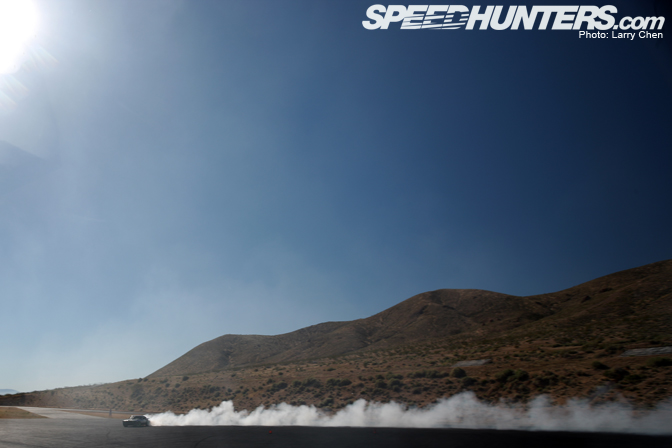 We knew on paper the car would be good, but proving it in the real world is always the challenge. I was very impressed with how close we were out of the box with regards to setup and how drivable and balanced the RTR-X was.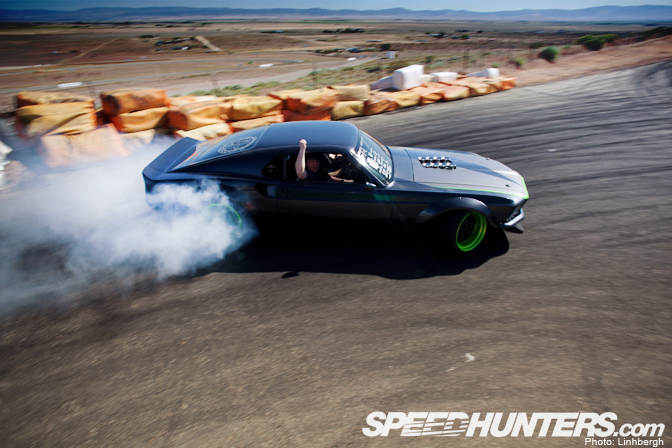 After a few test runs and getting some confidence behind the wheel, it was time to give Andy Blackmore the ride I promised him. Here is a great shot of him not having any fun!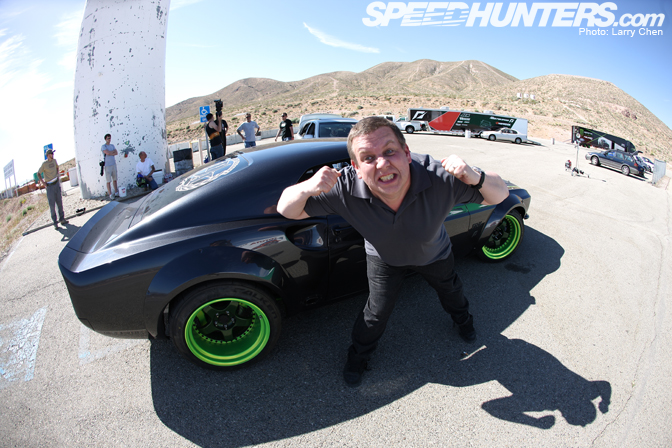 Here is how he felt after the ride!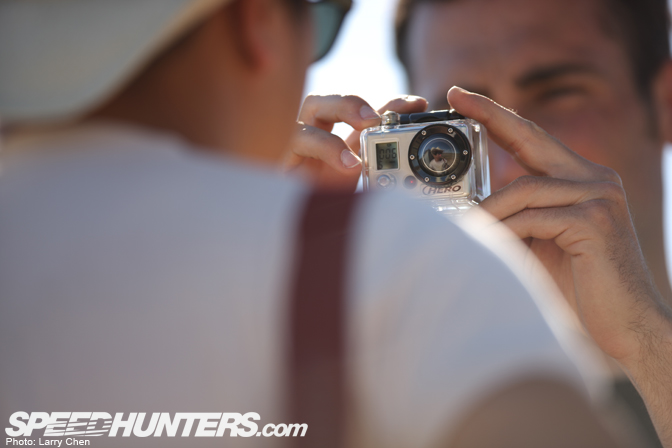 Ok… this videographer on photographer on photographer crime must stop!!!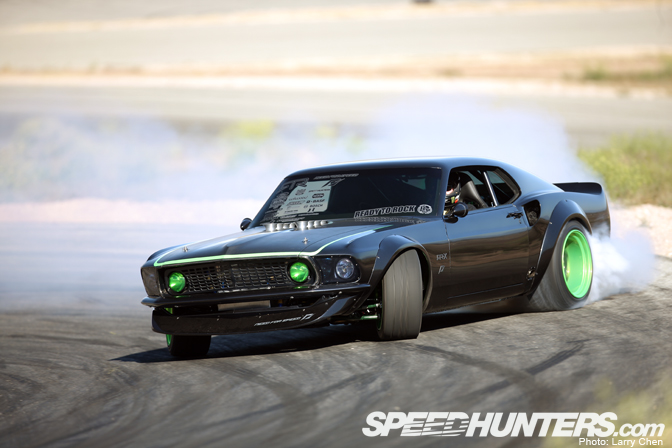 After 10 or so runs at the balcony and a couple sets of 295/18 Falken RT-615Ks later, I was feining to get on Horse Thief Mile. Koz from the Twins was very hesitant and mentioned, "you know Horse Thief is very unforgiving", to which I responded, "We will be alright bro!"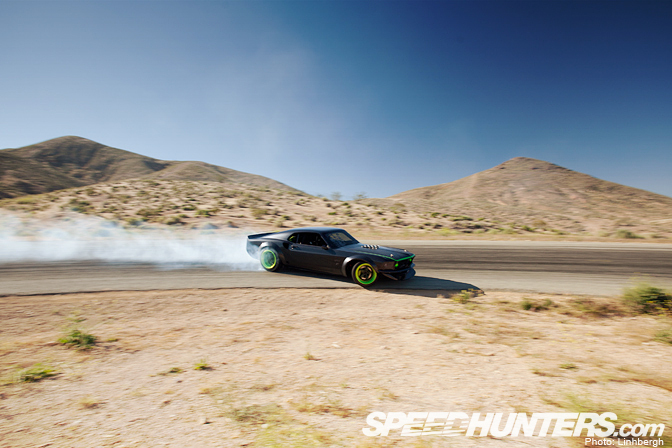 I will admit I was a bit nervous at first. While the RTR-X is mine, had I went off course and caused some damage, I'm not sure I could handle the line of grown men and women to get a punch or two on me, especially on the first day out. It was, however, a risk I was willing to take!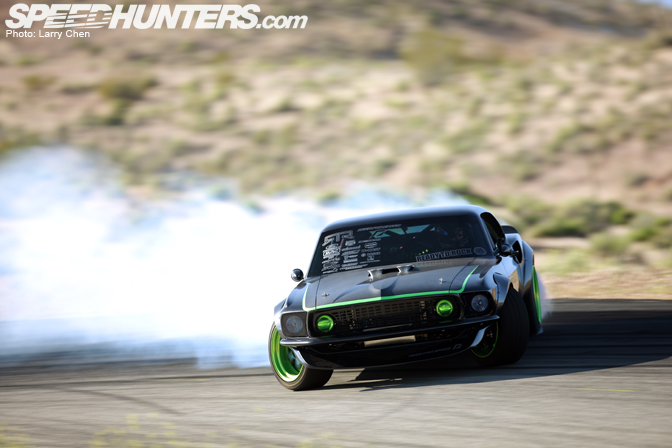 It would have been a lot easier and less sketchy with powersteering, but as you can see from the pictures, I managed to have a ton of fun. The RTR-X has steering angle for days and it feels so good in drift.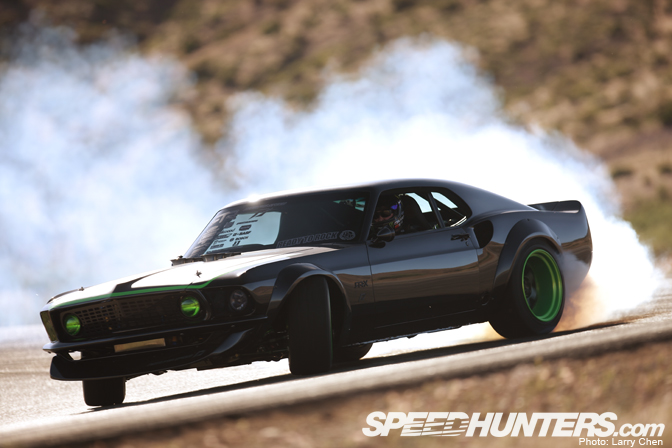 I did do a few grip laps and just cruising laps as well. I cannot express enough how pumped I am with the performance results of the car and seeing the smile on everyones' faces, especially the Twins, when I was done flogging our baby. It was priceless to me.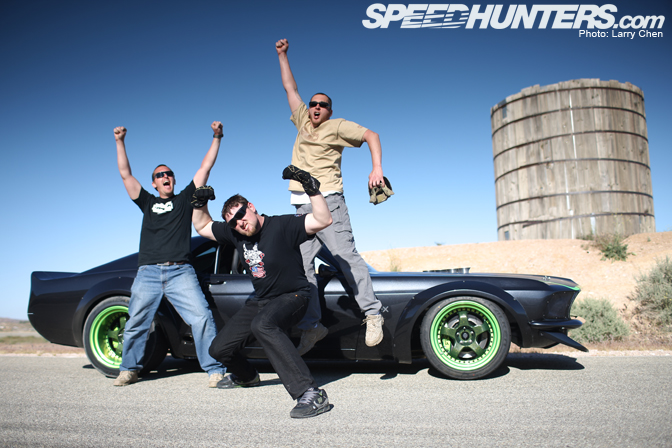 At the end of the day we snapped this photo of me being me, Grim screaming with excitement that car was in one piece, and Koz obviously the happiest (judging by the amount of air he is getting) that everything went pretty much as planned and we are leaving unscathed!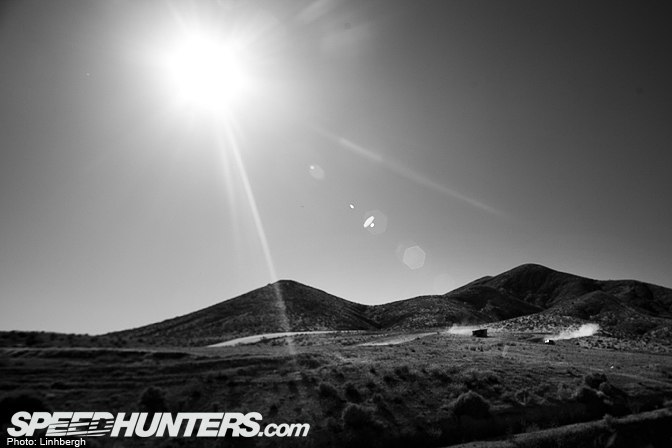 I seriously want to thank everyone for the support and involvement throughout the build of the RTR-X. I am hopeful you all will continue to be involved as we get into the fun phase of actually doing some driving! We are just getting started and I look forward to sharing our future escapades with everyone!
- Vaughn Gittin Jr.