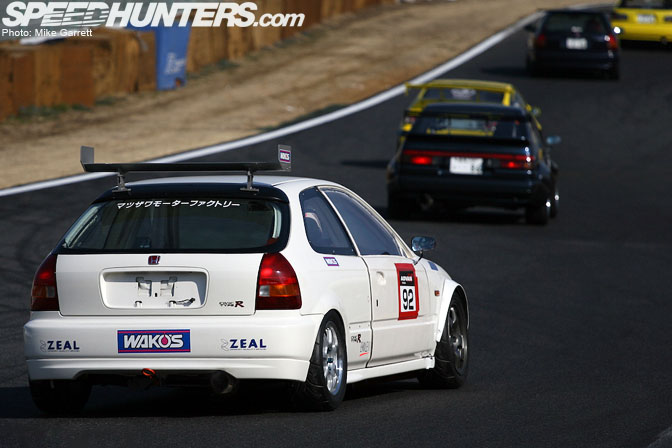 As part of my contributions for Honda Month, I thought it would be fitting to take a look back through my archives and post some Honda-related photos from Japan.
During my numerous trips to nearby Tsukuba Circuit, I caught countless Hondas doing their thing on the track. For this first selection, I've assembled a group of front-drive Honda shots for your viewing pleasure.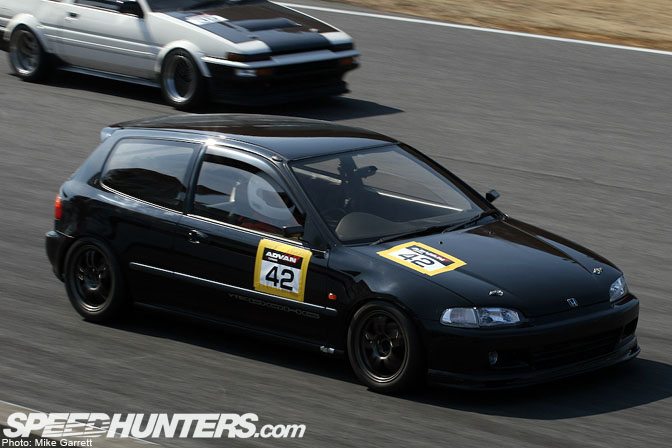 Civics and Integras are fairly rare on the street in Japan – in fact neither of those models are even offered in Japan anymore. If you go to the track though, its a different story. The paddock at a typical Japanese circuit event will usually have more than its fair share of Hondas. The timeless EG6 is still a fine choice for those looking for circuit fun on a budget.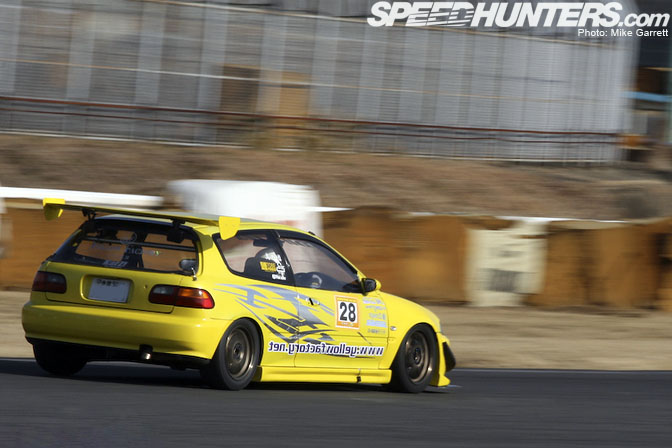 They can also be built to be very competitive. Here's the Yellow Factory EG6 back in early 2008. The Yellow Factory EG got quite a bit of attention at this year's Tokyo Auto Salon, though I'm unsure if that's the same car seen here or a new build.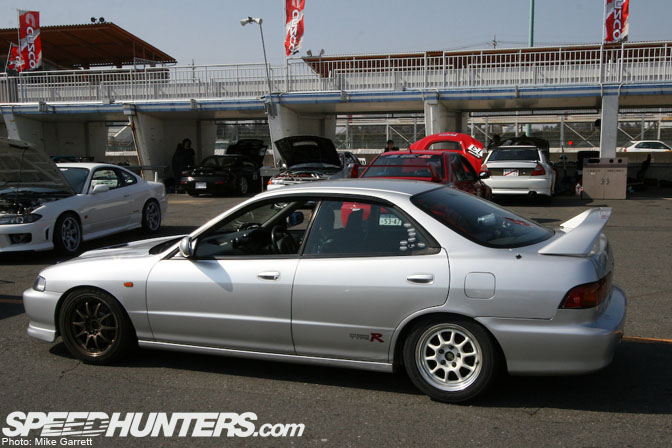 Here's a rare Integra Type R sedan. As you'll see, mismatched wheels are quite common among the Honda circuit crowd.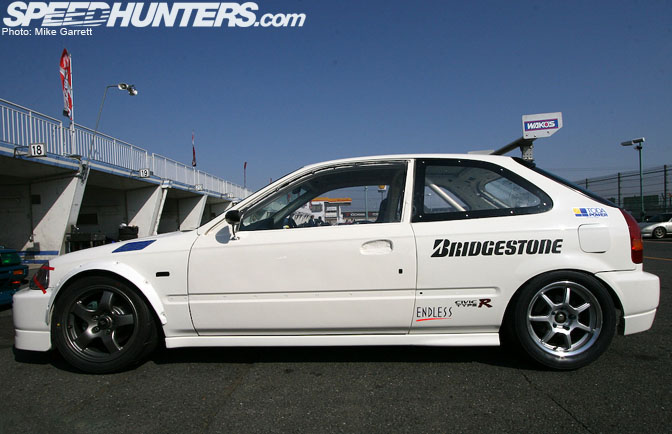 Speaking of mismatched wheels, check out the front rollers on this EK9. Yep, those are R32 Skyline GTR factory wheels. 16×8 +30, forged, and dirt cheap. You can't go wrong.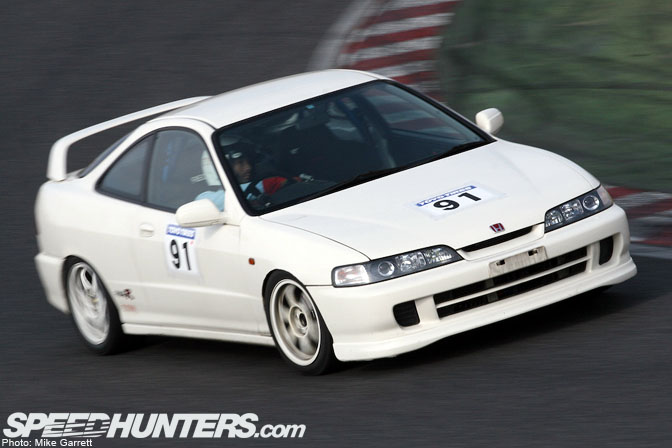 This DC2 Integra is pretty standard fare – wheels, cage, suspension, tires. All that's left is to drive the hell out of it.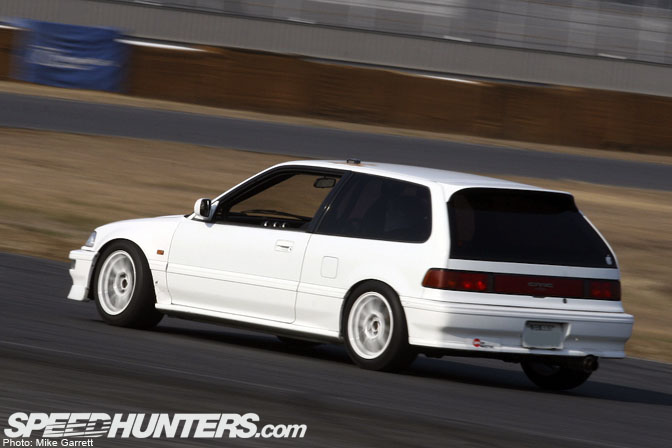 The smaller Tsukuba 1000 course is perfect for cars like this EF9, seen at a track day hosted by Honda specialists Garage FK.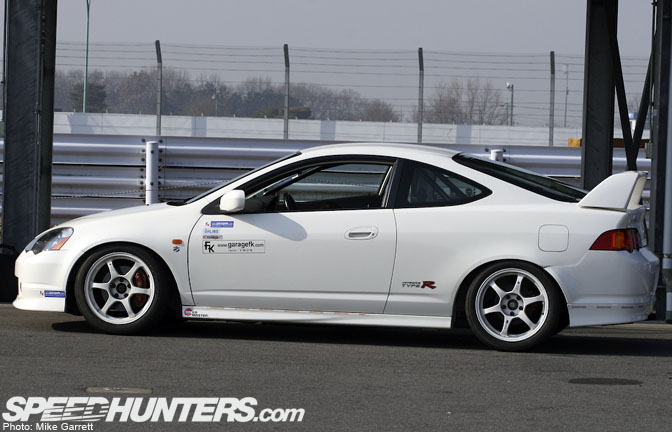 This DC5 Type R was spotted at the same event.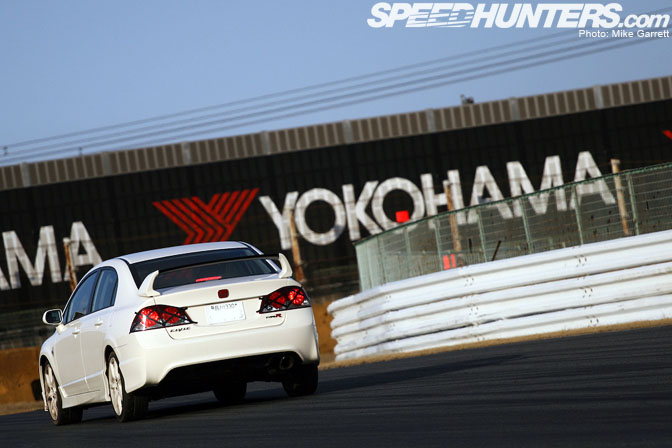 Factory stock FD2 Civic Type R on the brakes heading into the first corner. Even stock, the FD2 car is a car you can track with confidence – that's what that little red "R" signifies.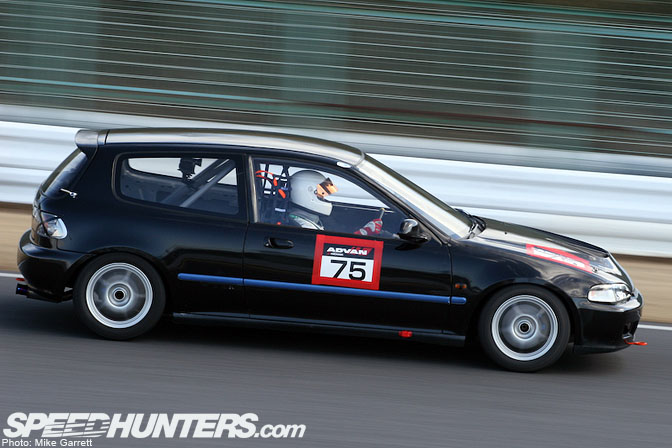 The sound of roaring VTEC fills the air as this EG6 comes down the Tsukuba 2000's back straight and towards the final corner.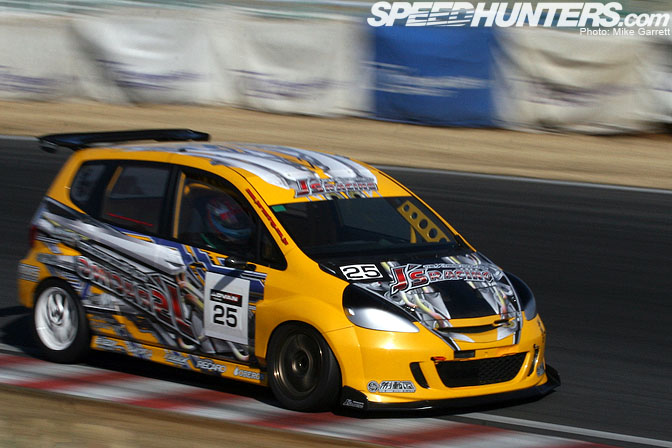 The J's Racing crew brought their K-powered Fit all the way from Kansai to run at one of the Power House Amuse track days.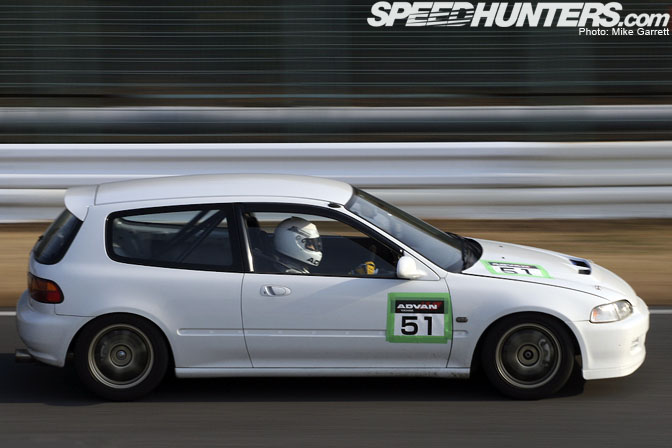 You know Honda did something right when cars like the EG6 are still so popular 20 years after their debut.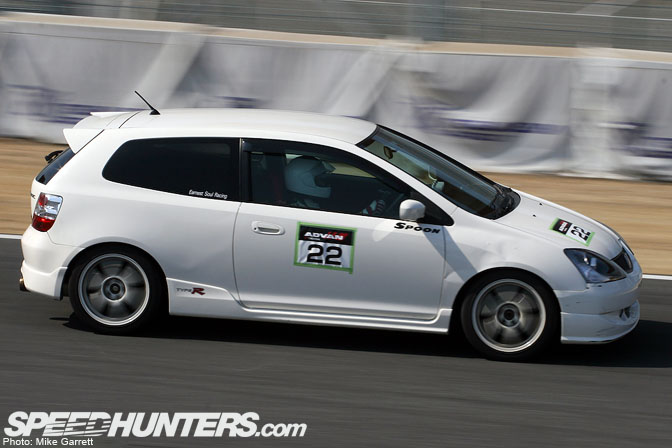 The somewhat forgotten member of the Civic Type R family – the UK-built EP3.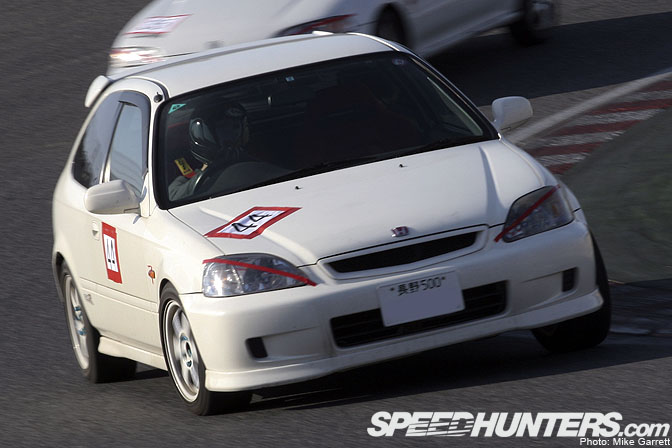 A lightly modified EK9 leads an EG6 through the apex.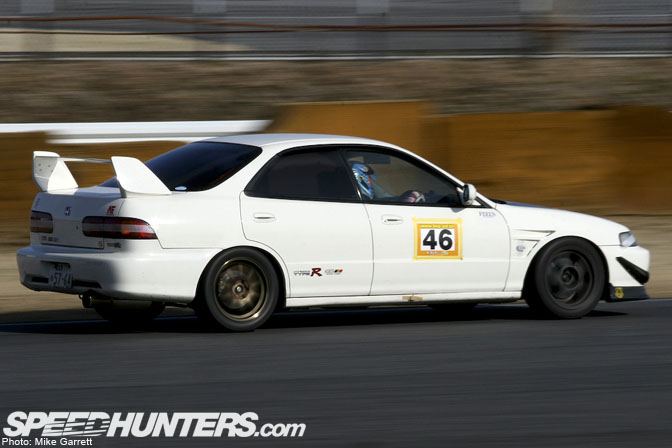 Another four-door Integra Type R. For an American, it's strange to imagine that you can drive around Japan in a Type R without having a single worry about car theft. Sigh…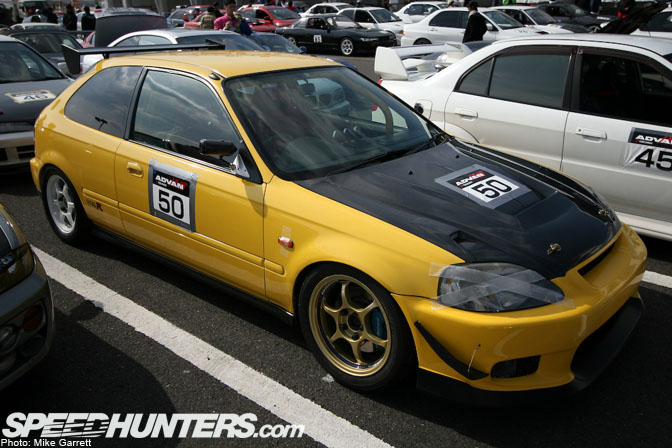 Love this yellow EK9. From the mismatched wheels and vented hood to the Spoon brakes – it's aggressive and functional.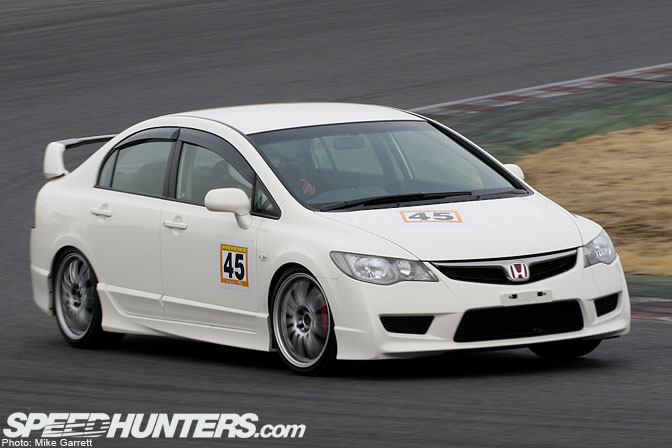 The FD2 Type R was less than a year old when I shot this photo. Hard to believe it's already been discontinued…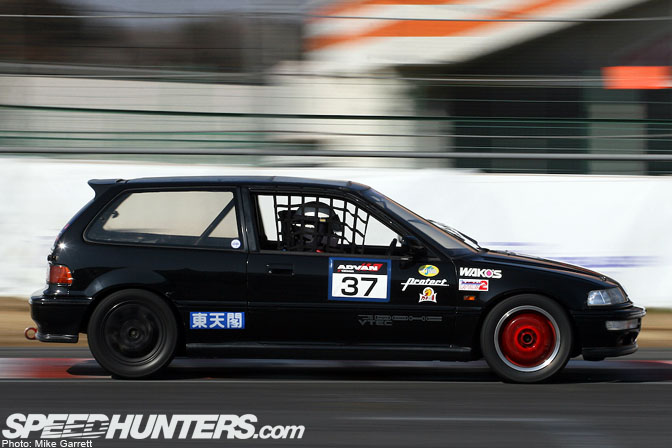 Is the EF chassis really 23 years old now? Where has the time gone?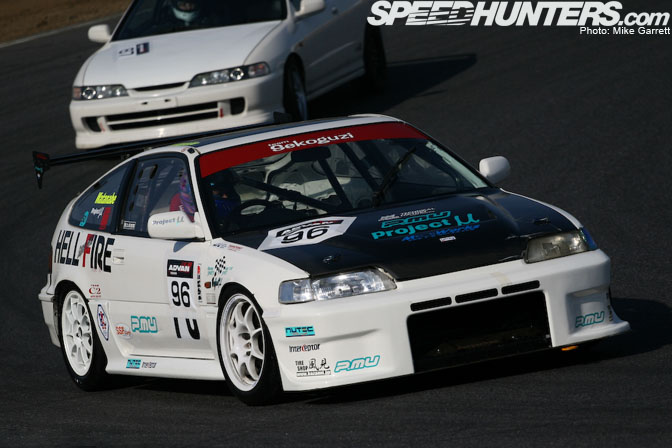 Speaking of the classics, check out the Hell Fire CRX. Except for the SS Works car, this has to be one of the wildest CRX's in Japan.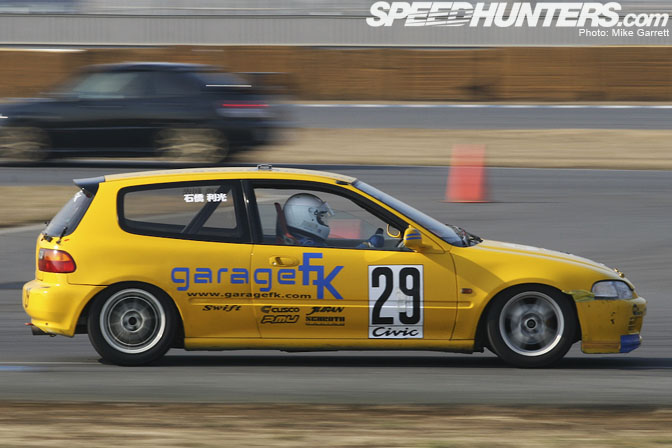 I'll finish with this view of the Garage FK EG6 navigating the tight corners of the Tsukuba 1000 course.
More great Hondas from Japan to come!
-Mike Garrett