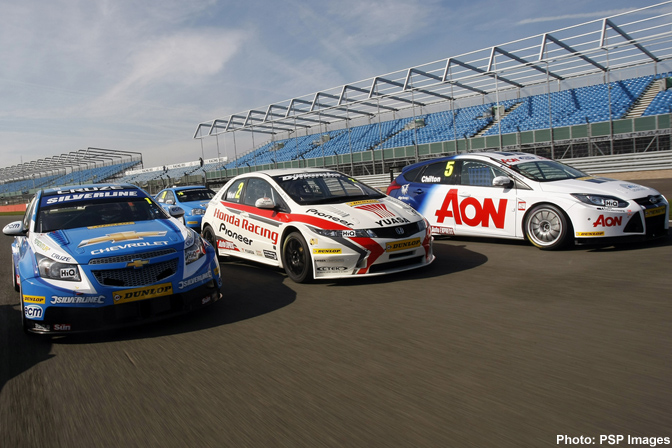 The weekend sees the 2011 British Touring Car Championship swing into action at Brands Hatch. The British series is one of the most entertaining to watch and also has well produced TV coverage in the UK, which is also available in many other countries. It is a competitive series. 2010 saw 9 different winners and a championship which went down to the wire.
Most Touring car series are in the process of change and the British series is no exception. As is now tradition, the BTCC decided to go their own way and designed their own set of rules to create 'Next Generation Touring Cars'.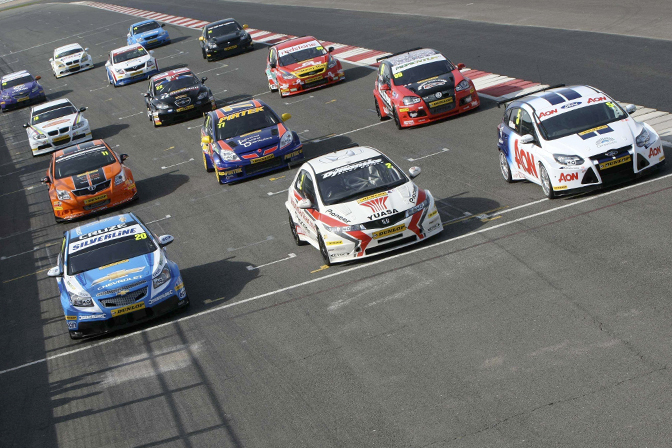 The next two seasons will see a number of these cheaper 'NGTC' cars competing with the older S2000 cars for overall honours.  This new class was created to try and reduce season budgets to under $200,000 per car including the build cost, which is impressive. 
GPR Motorsport in the UK were given the task of building a prototype to the new rules last year and Toyota donated the Avensis body, which was a shrewd move as there will now be a number of Avensis' competing in the series.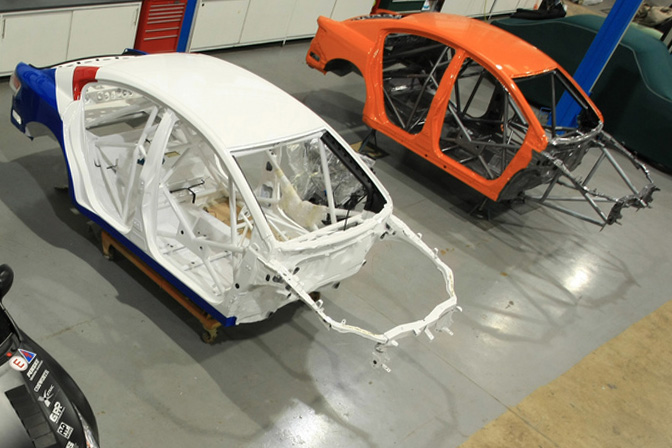 The teams choose their own chassis, such as the Avensis, or in the case of Rob Austin Racing, an Audi A4 and fit GPR Motorsport subframes front and rear. BTCC specified parts including Xtrac gearbox are then fitted.
The engine is also regulated in the rules, requiring new 2000cc Turbocharged engines. These can be a Swindon Engineering produced unit, or one derived from the current manufacturers model range.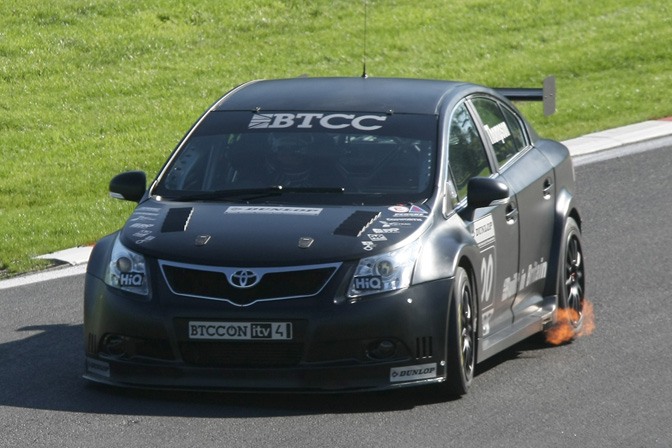 Visually the Audi and Toyota are a little more aggressive with more extreme front splitter, air intakes, rear wing and side exhaust exits. This black machine was the test car during 2010. The new NGTC rules also specify larger cars than the older FIA S2000 regs. 
The older  FIA S2000 chassis can continue in the BTCC for two seasons. These cars can use the old S2000 engines, with performance penalties or the new NGTC engine, which is the popular choice as the season begins. 27 cars have been registered for this year's championship.
Five cars (three at the first round) will run to full NGTC regulations, 13 other cars running with the new NGTC engine. The big teams have not taken the NGTC route yet.
A little confusing, but there will be one championship with no separate classes, so its easy to follow on track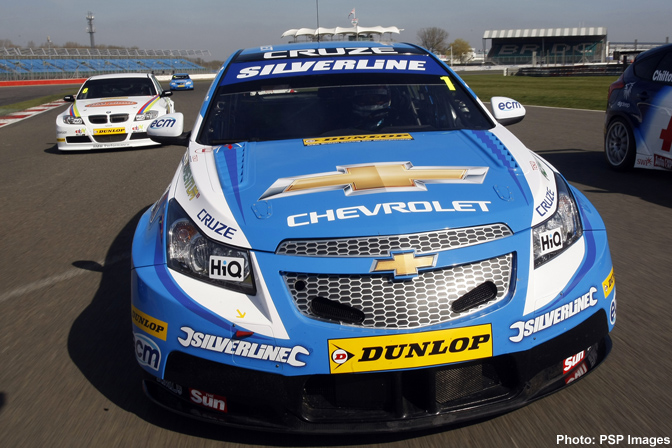 Onto the runners and riders…..
Championship winning team, RML remain in the British series with current Drivers Champion, Jason Plato.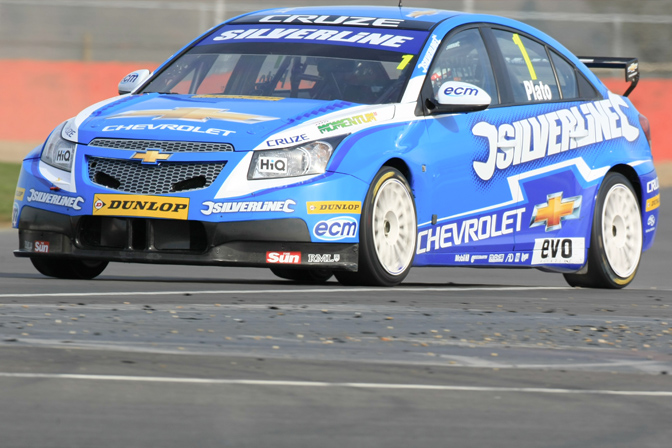 Although these 'works' cars look much the same, these are 2010 spec Chassis from RML's World Touring Car Championship squad with updated aero and suspension. The cars loose their flat floors, which are not allowed in the British series and change over from Yokohama to Dunlop tyres, resulting in a different feeling car. Chevrolet have decided to stick with the S2000 spec engine which could be their trump card. A reliable, quick unit.
Plato's team mate Alex MacDowall had a tough debut last year, but showed some good speed.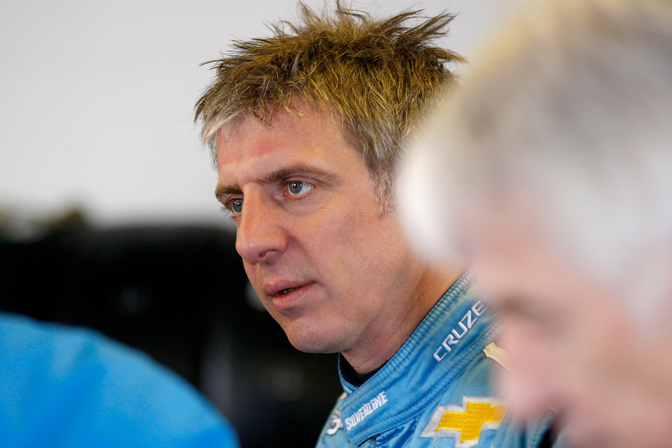 Plato and Chevrolet have to be favourites for a back-to-back title.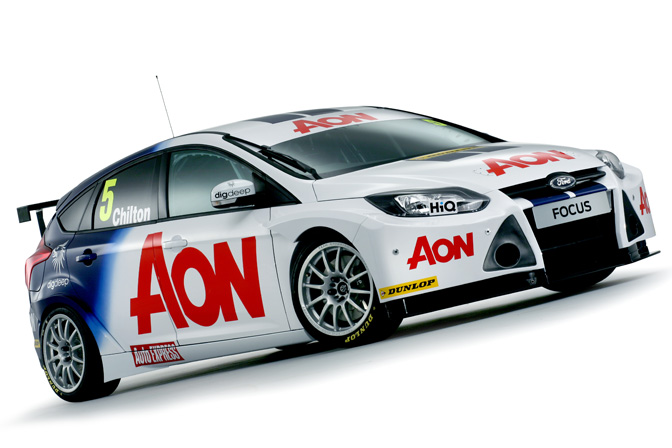 Team Aon were the talk of the series last year after they introduced LPG fuel to their Focus. Once reliability issues were sorted out, the car rocketed to the front.
A series of 'performance adjustments' by the series blunted the performance a little and Team Aon narrowily missed out on the overall title.  Without factory support, they did take the Independent Teams Crown. Now with LPG now uncompetitive, Team Aon have reverted to a NGTC Petrol fuelled engine under the all new Focus.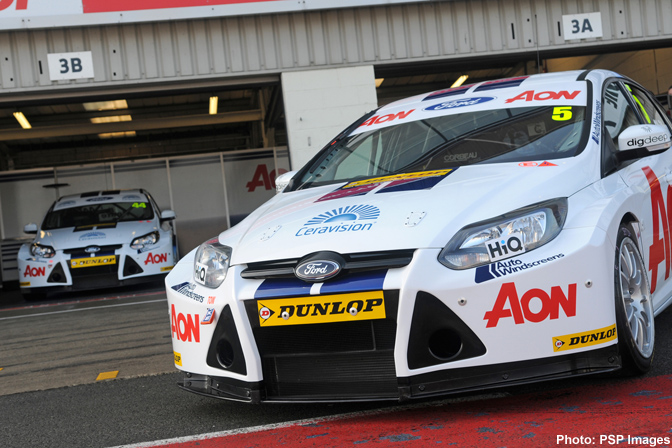 This new Focus was developed by Arena International in Littlehampion using Ford's "Global Touring Car' concept, which in theory will allow the basic design to be tweaked for many different series by different teams.
Arena have great heritage, originally Onyx F3000 and Formula One teams and then re-emerging as '3001 International', with Allan McNish at the wheel at one point before the team left Single seaters behind and raced in Endurance and Touring Cars.
The new Focus was only launched recently, but an extensive testing program have seen the cars get up to speed quickly. Tom Chilton has really matured and drove well in 2010 with 10 Pole Positions.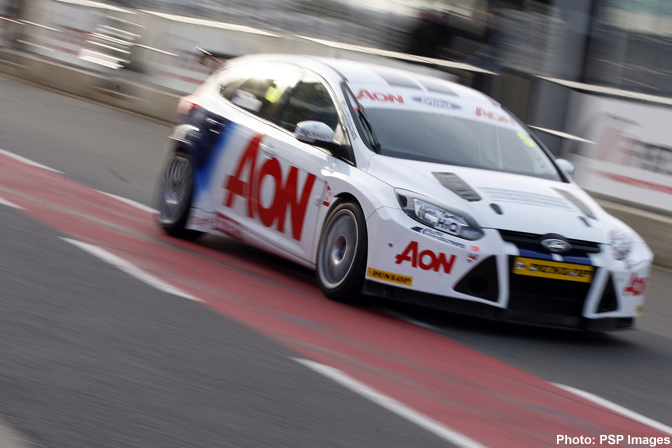 Chilton, in my box is 2nd favourite for the title. You have to expect some new-car gremlins to hamper early season progress, but the team is well run by Mike Earle and Alan Cole and will get the car to the front. Arena were adamant it was the chassis and drivers and not LPG which kept the team competitive in 2010. Now on a more level playing field, we will see.
I need to be open and transparent here(!) as I have worked with Arena for many years and worked on this new Focus with some body styling, sponsorship and livery designs, but I really do believe they will be at the front from day one.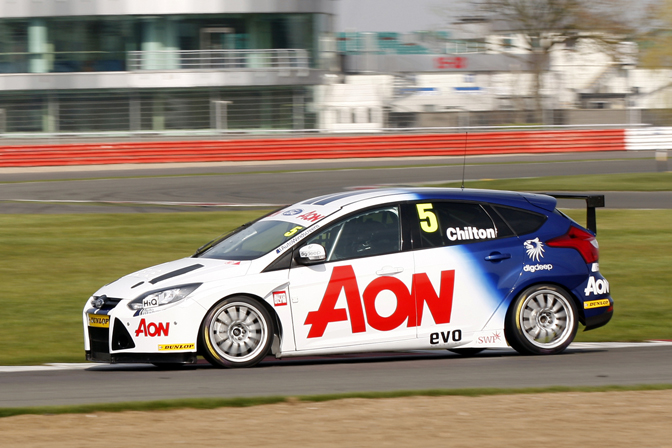 Chilton is joined by Andy Neate, who some of you on Speedhunters may remember had a huge accident a couple of years ago in a BritCar race. Fully recovered, Neate raced for WSR last year, struggling with the BMW. His  previous experience has been extensively in Front wheel drive machinery, so this car should get the best out of him. A third chassis has been built but will not start the season.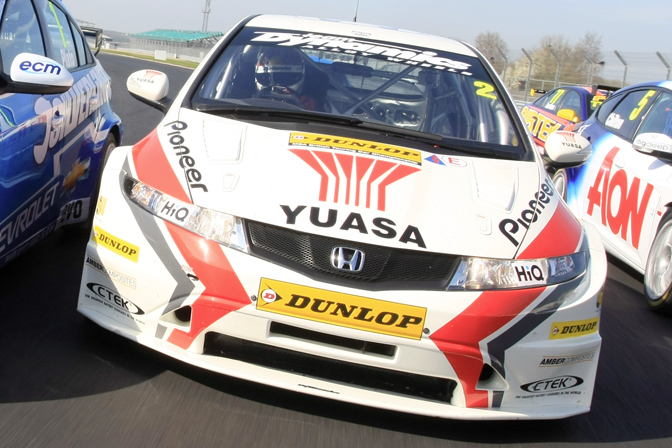 Tough call between Team Dynamics and Arena for 2nd favourite. Team Dynamics trump card is consistency. Matt Neal and Gordon Shedden remain at Team Dynamics, owned by the Matt' dad.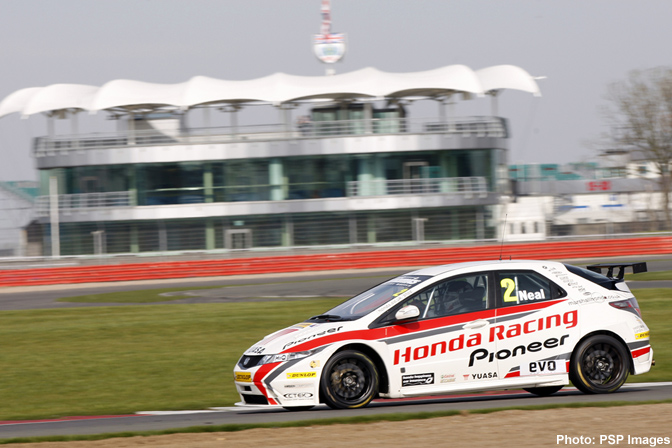 They have retained the S2000 spec Honda Civic Type S with new development over the closed season, updated with the new NGTC Turbocharged engine, prepared by Neil Brown Engineering who are Honda specialists.
Neal and Shedden finished 2nd and 3rd in last year's BTCC with the works supported team taking the team and manufacturers title.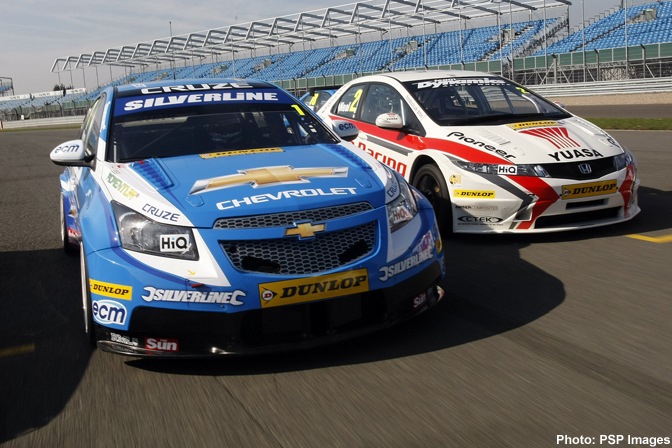 Chevrolet and Honda are the only manufacturers directly involved.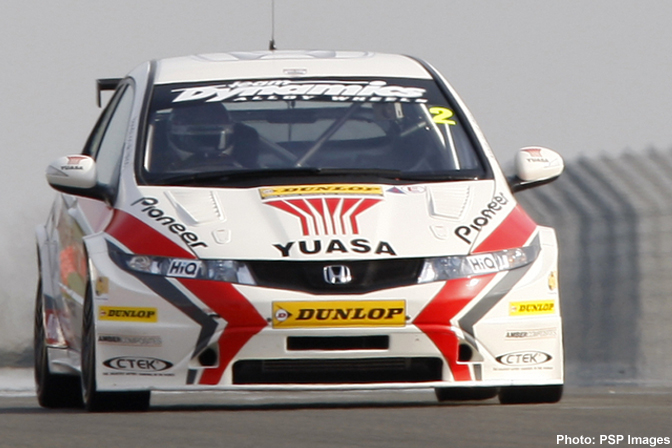 We did a car feature on the Team Dynamics Honda Civic a couple of years ago. One of the first stories on Speedhunters. You can read it here.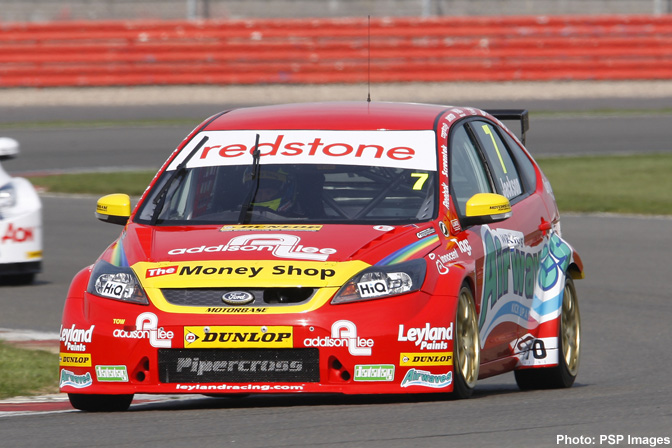 Motorbase Performance have dispensed with their BMW's and purchased Arena's fleet of 2010 Ford Focus'. Updated to the same NGTC Mountune prepared engine as Arena, these cars should be quick out the box.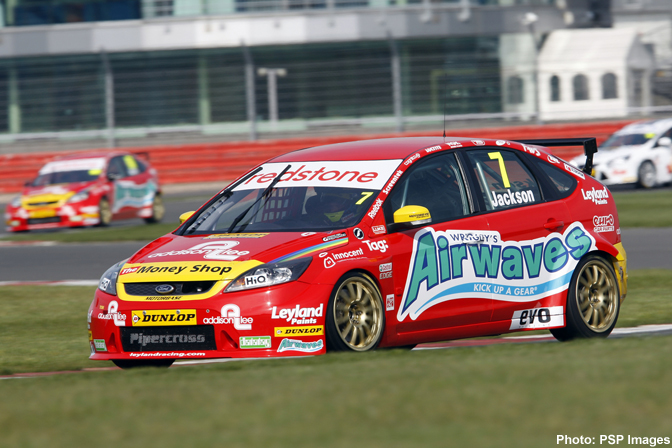 Matt Jackson enters his fourth year of BTCC competition, so I need to stop calling a 'star of the future'. If Motorbase understand the car, then Jackson will win races.
Liam Griffin makes his debut in the BTCC having raced in the Porsche Carrera Cup, which supports the BTCC. A Third chassis was built by Arena in the past, so that may appear during the season if a driver appears with a suitcase of cash.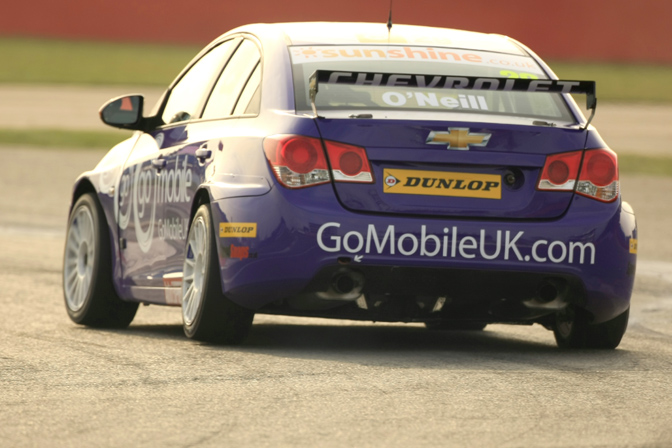 Techspeed and Paul O'Neill did amazing things with an outdated Honda Integra in the last couple of years of the BTCC, including placing the car on the grid. It baffles me, how someone like O'Neill (who has the marketing advantage of being Spice-Girl Melanie C's brother), hasn't been snapped up by a bigger team.
But, this could be the year. Techspeed have purchased the 2010 Chevrolet Cruze from RML in the closed season.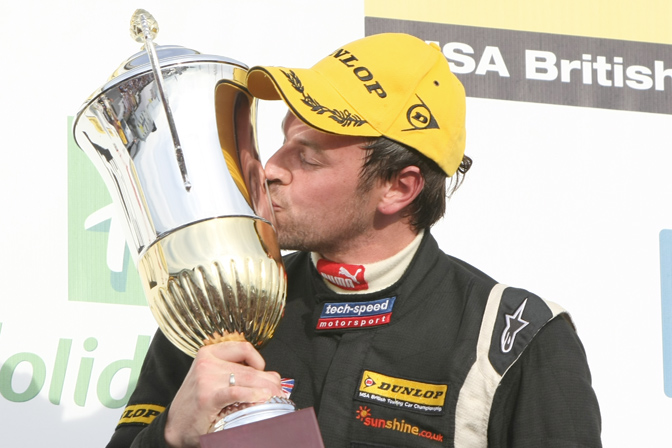 We know Cruze and O'Neill are race winners. If the team can get a handle on the Cruze and maybe some support from RML, they could be the surprise of the season. John George is their second driver.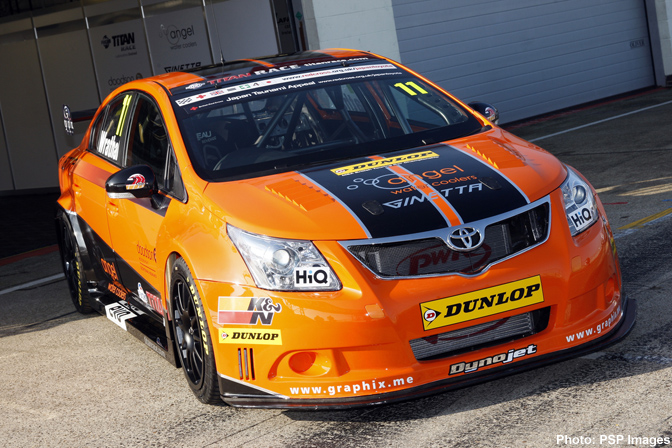 Two ful NGTC spec Toyota Avensis make their competition debut this weekend. These are run by new teams so wont be at the front.
Dynojet run the Orange and Black Avensis for current Ginette champion Frank Weathall. A good turn of speed and racecraft, could be a future star of BTCC.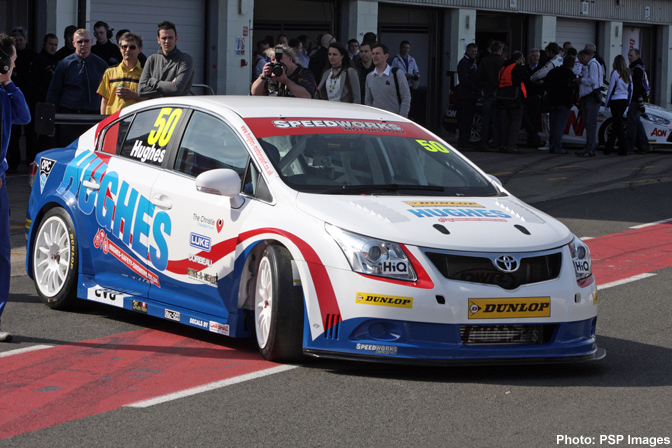 Speedworks run the second car having previous experience in national racing. Tony Hughes will pilot this machine. A third Avensis may appear later in the season.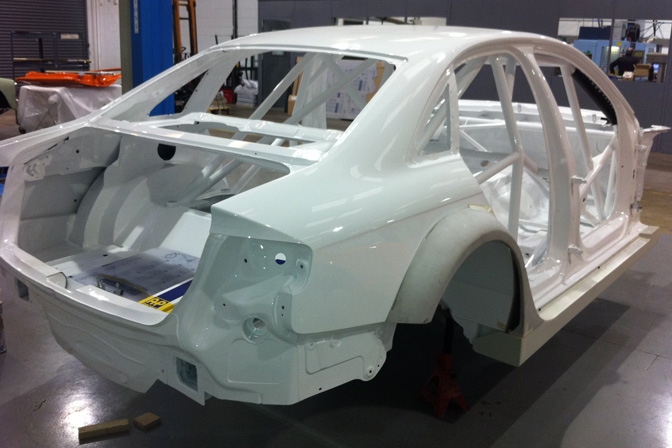 A full NGTC spec Audi A4 will also make its debut this weekend, driven by Veteran, David Pinkney and run by Rob Austin Racing who have built the cars. As you can see, they won't get to test before the weekend!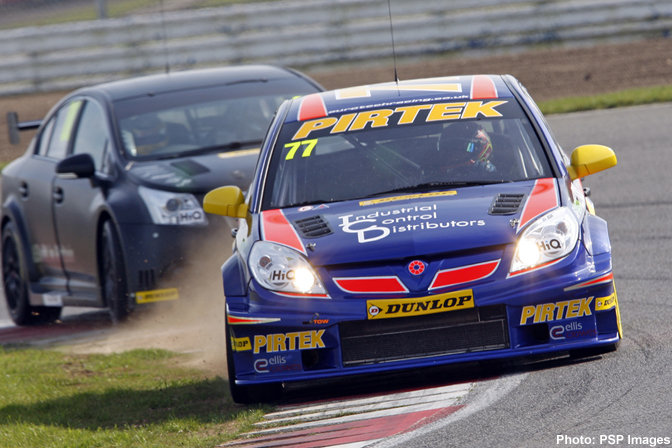 Four Vauxhall Vectra's will take to the grid this weekend.  All built by 888 Racing, Eurotech will run two cars while 888 will run the others. Suprisingly, its Eurotech who are likely to be further up the field.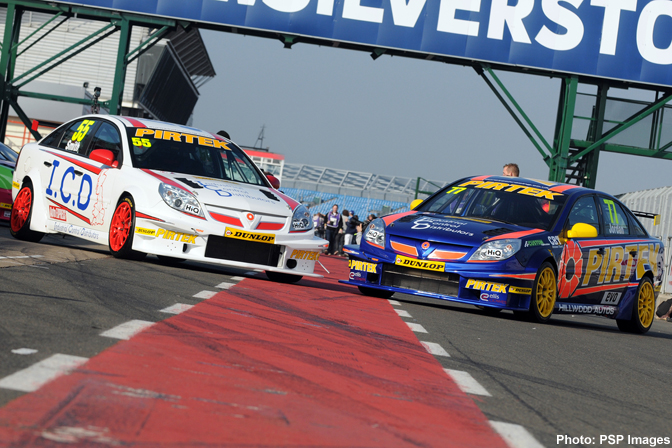 Eurotech have a year's experience with the NGTC engine, having chosen to use it in 2010. Andrew Jordan is very quick racer who should have won more than two races by now.  Jordan is joined by Jeff Smith who raced in Clios.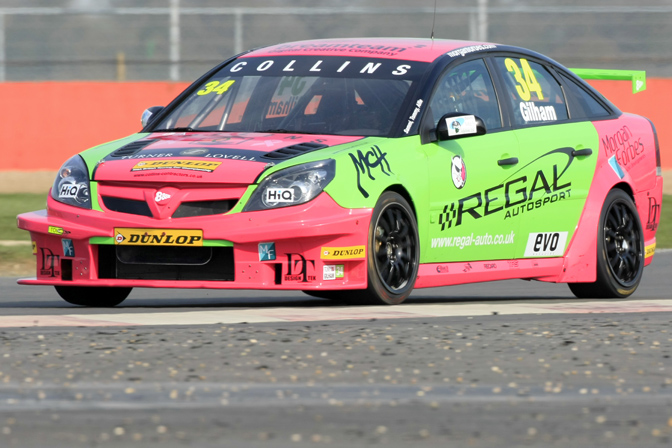 The two Triple Eight run machines will be piloted by James Nash and Tony Gilham. who will have his now traditional retina destroying livery…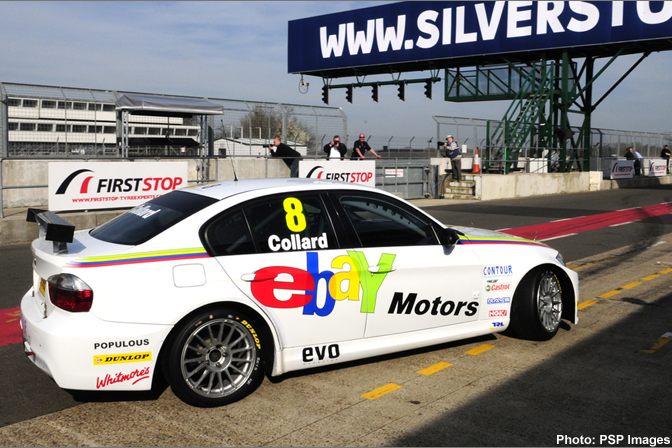 WSR keep their BMW 320si for another year. It will be a up-hill struggle for the ex-chanpions as the car isn't really competitive with the latest machinery. Rob Collard remains as the lead driver and is joined by BMW CSL cup racer Nick Foster. Big jump into Touring Cars.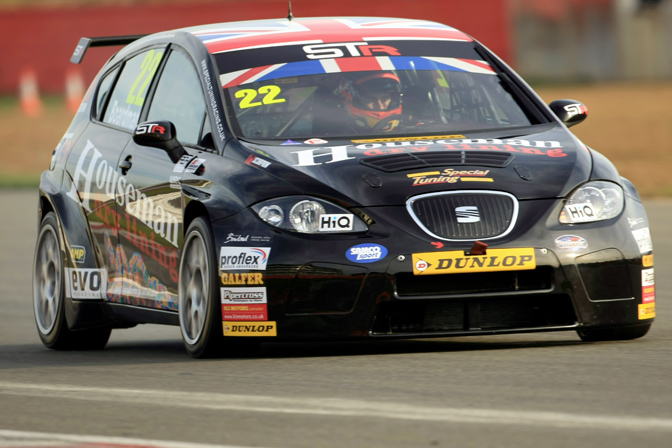 Special Tuning Racing continue with their SEAT Leon, updated to a new Volkswagen Group NGTC unit. Tom Boardman will race one car, while a second car is awaiting budget. The new Engine is reported to be strong.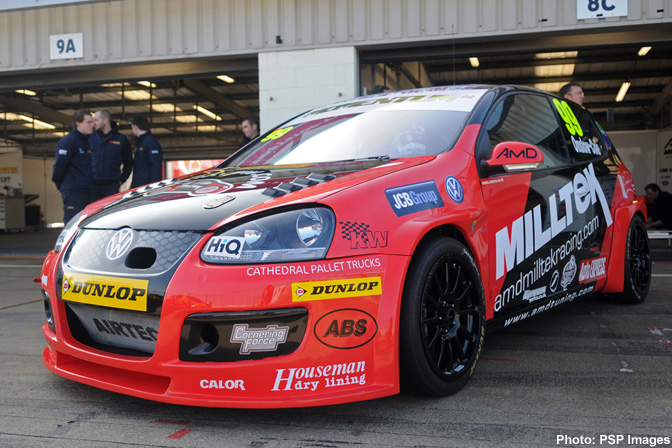 This engine will also feature in the AmD Millteck Racing VW Gilf. Shanun Hollamby stepped aside at the last minute when Tom Onslow-Cole knocked on their door. Onslow-Cole gave then team mate, Tom Chilton a run for his money in the Team Aon Ford Focus last year, but budget issues saw the driver look elsewhere, ending up at AmD.
There will be a few other entires this year including a part-season entry for Lea Wood in an old Honda Integra and the reappearance of Geoff Stell Racing with at least one BMW 320 and at least one Chevrolet Lacetti. It looks like there will be two or three additional NGTC Cars appearing during the year introducing a couple of new manufacturers to the BTCC.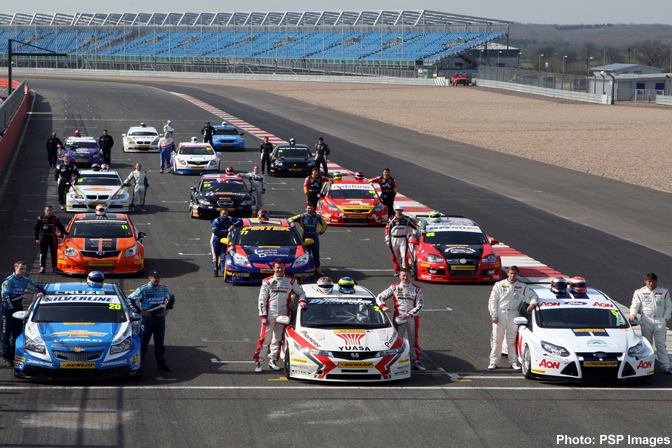 We don't know how the new NGTC cars will perform. Its important to note, none of the big teams have moved to these new cars either. It should be a great championship with a good variety of cars and a large entry. All the series needs is to get Colin Turkington back (part time is a rumoured possibility) and Fabrizio Giovanardi.
In the meantime, the battle up front is likely to be Jason Plato, Tom Chilton, Matt Neal, Matt Jackson and maybe Andrew Jordan. My tip would be Plato or Chilton for the championship.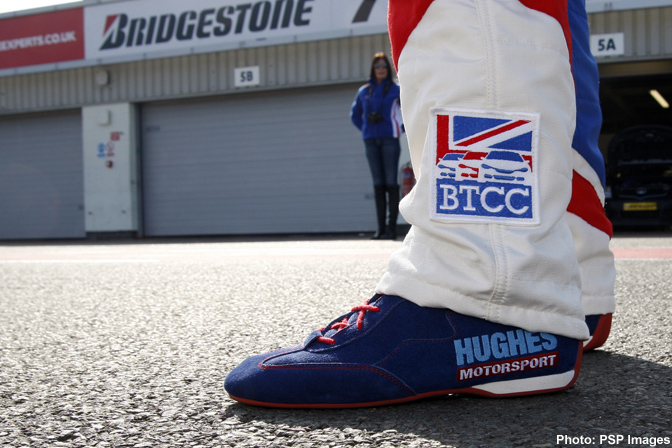 The British Touring Car Championship starts this weekend at Brands Hatch, using the short Indy circuit. Extensive coverage will appear on the ITV network in the UK and ITV Sport website. The website will also show qualifying. it is unclear if this will be geo-locked.  As the season progresses many other countries will start showing the series including Speed in North America.
Many thanks to Peter Still and PSP Images for many of the images
- Andy Blackmore
Images: BTCC.net, PSP Images