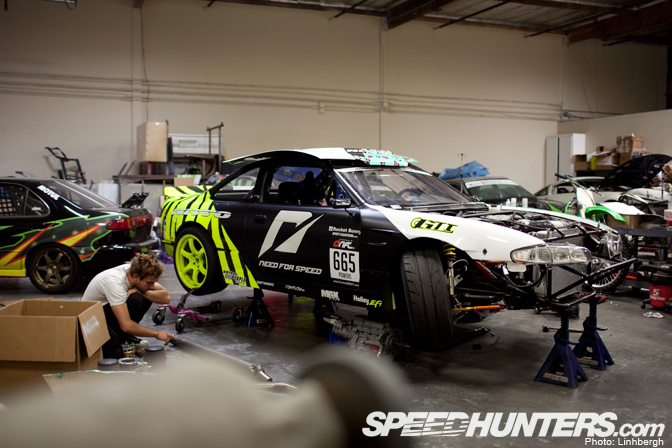 No matter how well things were planned or how on time things were going to be, it always seems to be a curse of all car guys that the night before any event, they're always up putting their cars back together at the last minute. It could for a car show, an autox, a track day, a competitive race event, or in Team Need for Speed driver, Matt Powers', case, it's first round of the 2011 Formula D season in Long Beach.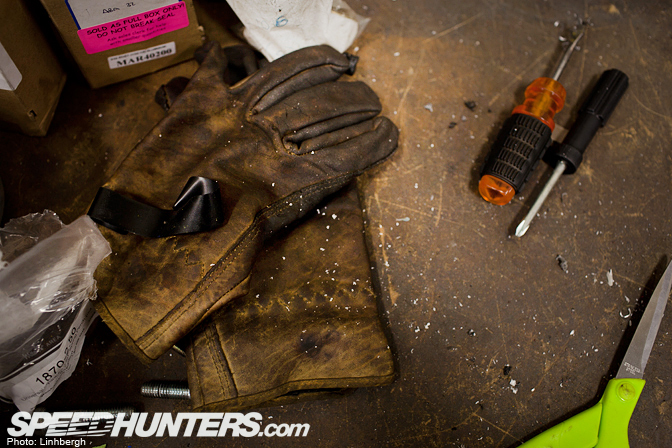 I met up with Matt at his crew chief, Costa Gialamas', garage in San Clemente, CA. It was a good hour of driving from the FD track in Long Beach.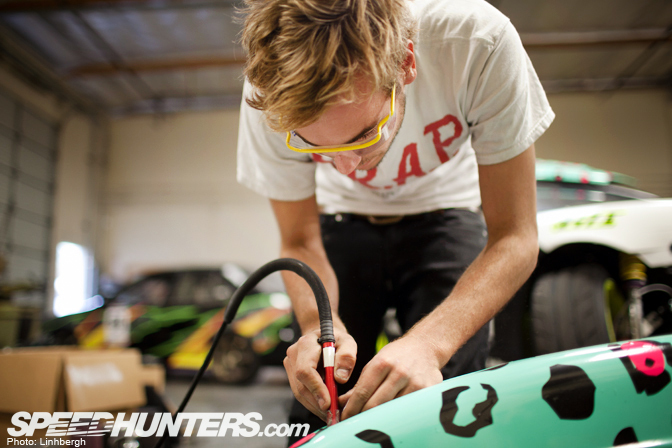 At the shop, Matt was busy finishing up of his S14. Here, he was drilling holes into his bumper so he can mount on the indicator lights.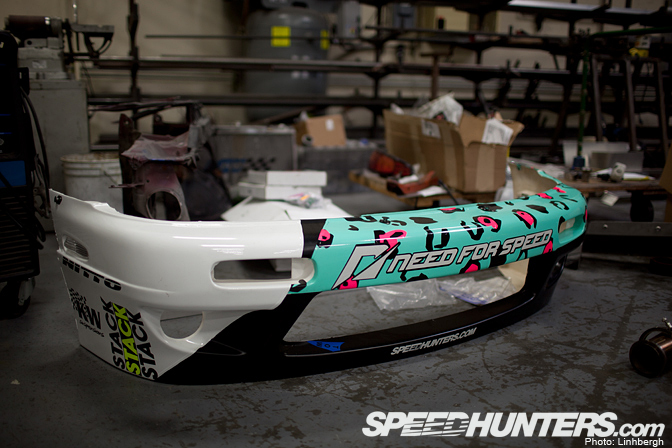 As you may have guessed, with all the preview photos we've been posting of Matt's car on the Speedhunters Facebook page, Matt will be sporting a brand new body kit for the 2011 season. With the help of fellow speedhunter, Dino, Matt was able to get his hands on a full Rocket Bunny kit.
You may have noticed the turquoise and pink cheetah print. It's part of his new livery for the 2011 season. The cheetah print will be on the driver side with pink wheels and on the left side, it will be business as usual with the highlighter green zebra print and highlighter green wheels. The overall effect cannot be conveyed through photos, it's definitely something that is best experienced in person.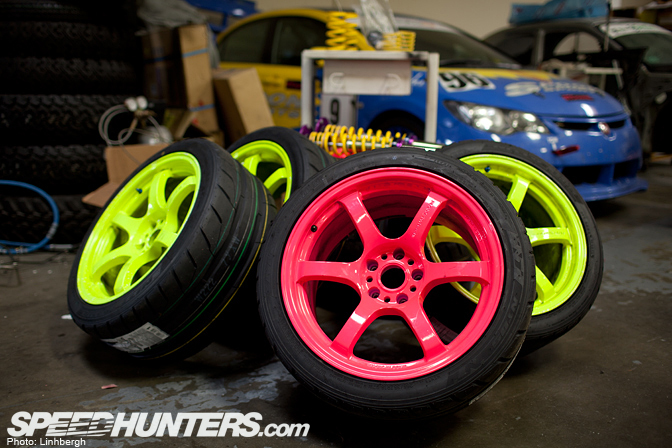 He's also swapped the 17" Gram Lights 57Ds to 18".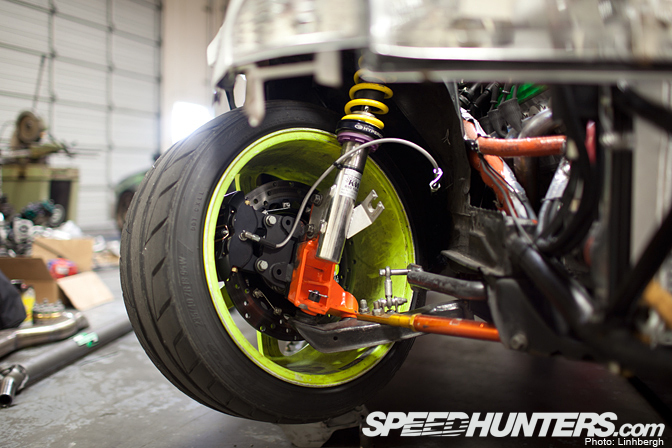 Sweet angle, bro.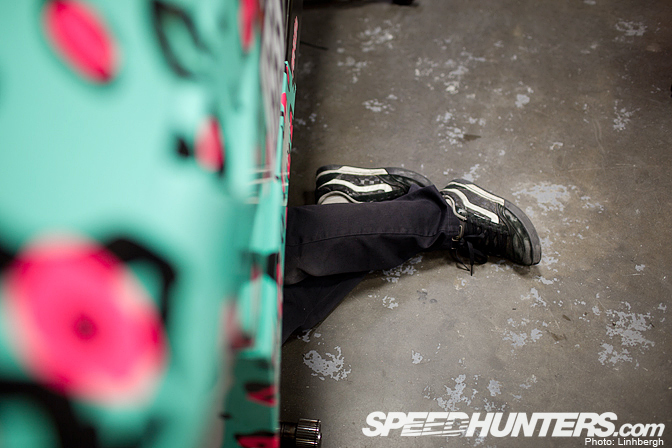 No, that's not a smushed human under Matt's S14…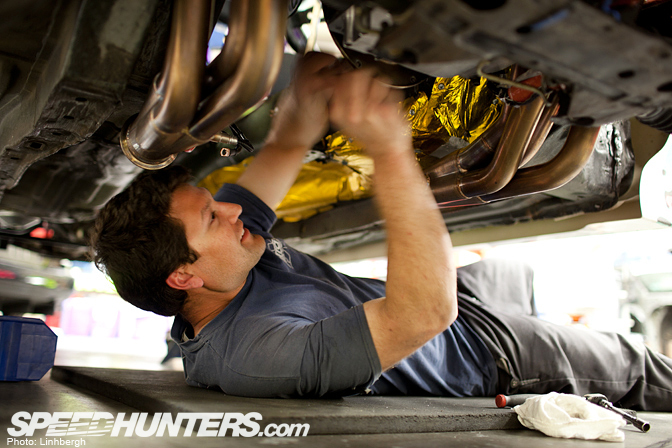 …but rather, it's Costa installing a new clutch into the S14. Notice the gold foil surrounding the header and exhaust. Matt and Costa has definitely stepped it up. Costa is confident that the package they've put together, with the new engine, suspension and other refreshed bits, will be very competitive.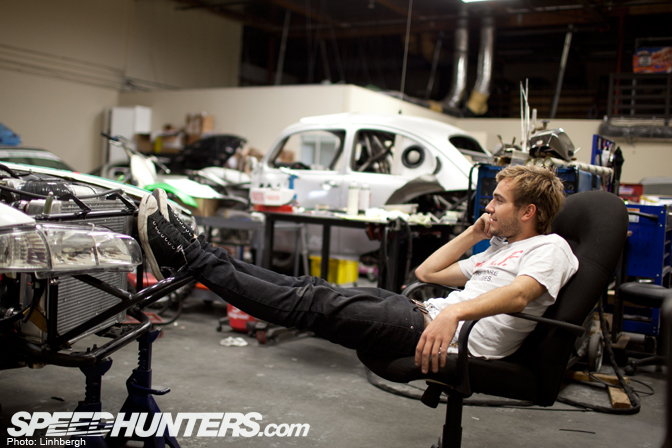 Despite the car not making tech on Thursday and with an almost-finished car, I found Matt to be relaxed and in good spirits.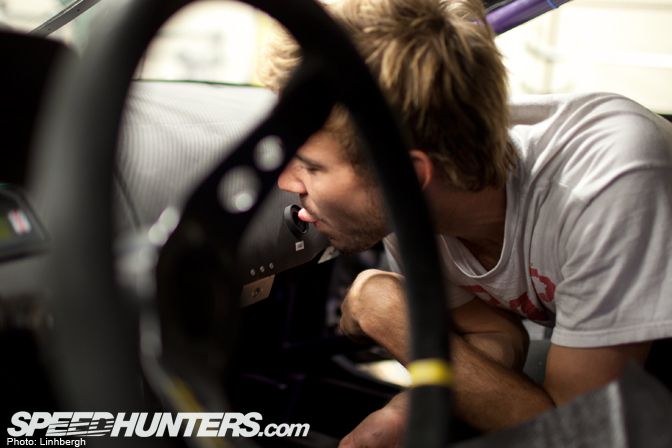 Matt loves his Stack gauges and carbon dashboard so much that he licks it occasionally.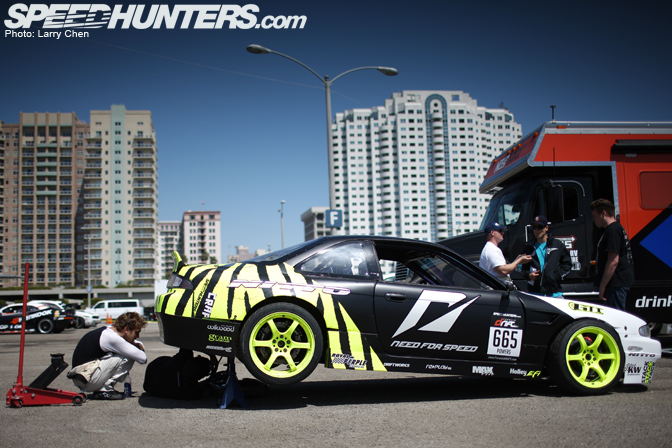 Today, qualifying starts…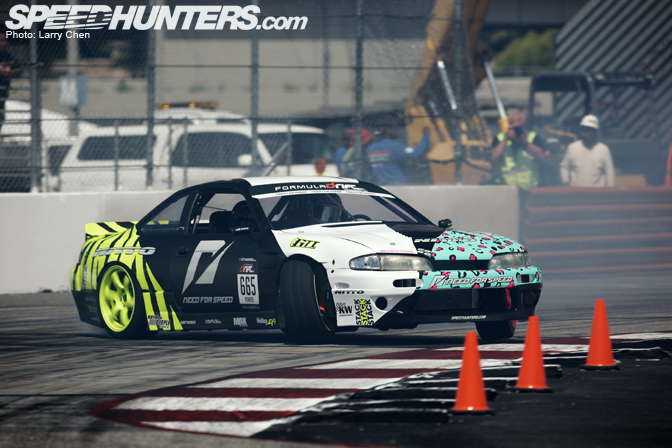 …and Matt will be competing in his refreshed S14 for the first time.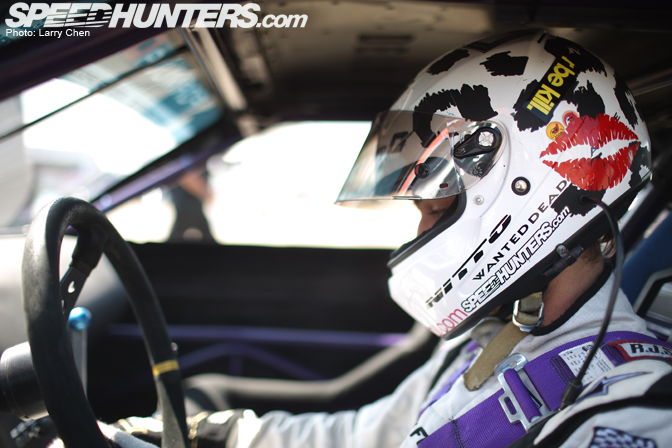 We can't wait to see what the car and the driver will be capable of this year. 
-Linhbergh