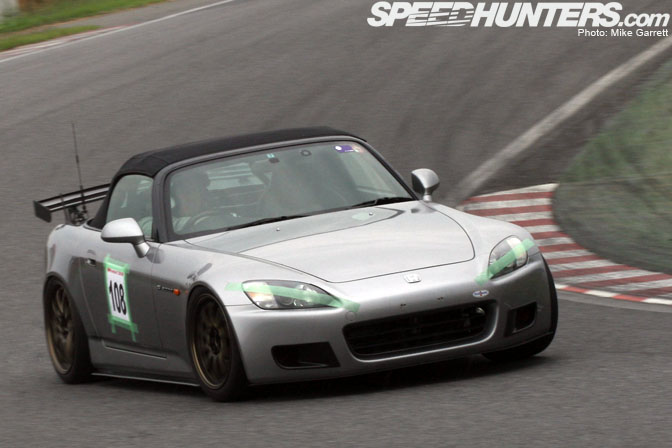 For the second of my Honda galleries from good old Tsukuba Circuit, I thought I'd pull a selection of S2000 shots out for you guys.
You have to love scenes of Honda's open top sports car winding around one of Japan's most well known circuits.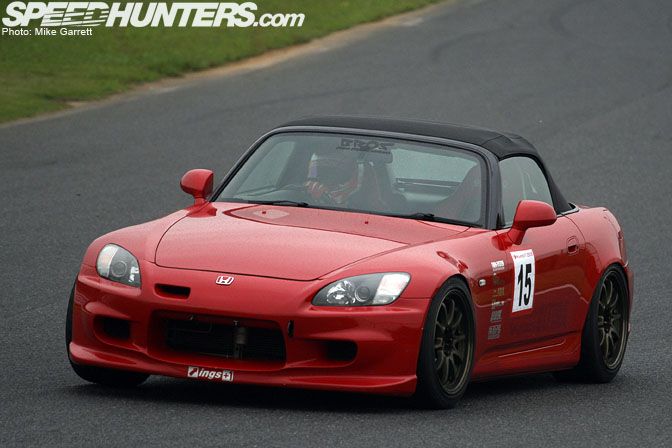 Red has got to be my favorite color for the S2000, but surprisingly you don't see a whole lot of red ones out there. This one was spotted tucking into the Dunlop corner during the I Heart Honda event in September '08.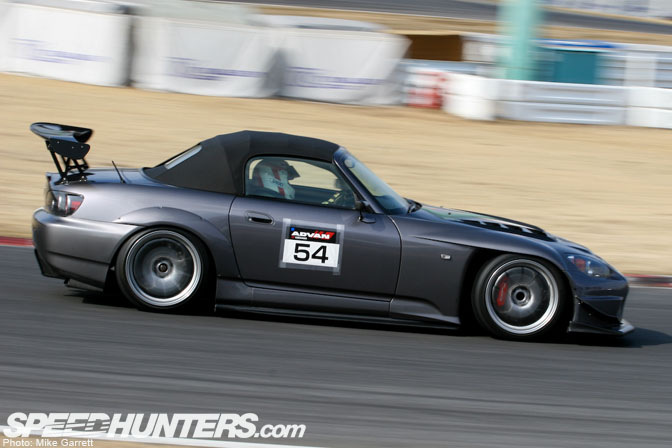 There's nothing like the sound screaming VTEC on a crisp spring morning at Tsukuba. It's something that will always stick with me.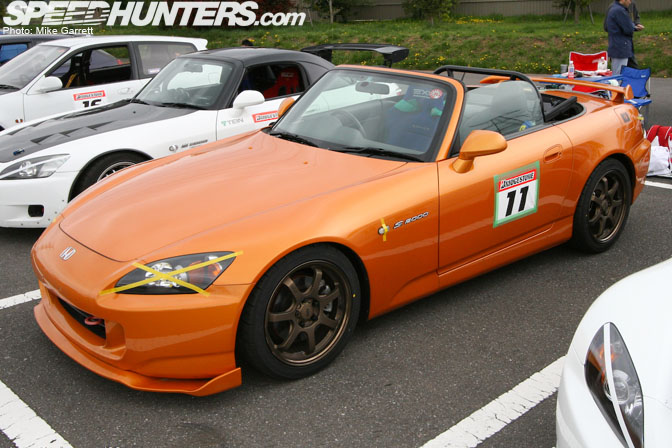 Mugen hosts regular track days on the small Tsukuba 1000 course and that's where I came across this orange AP2.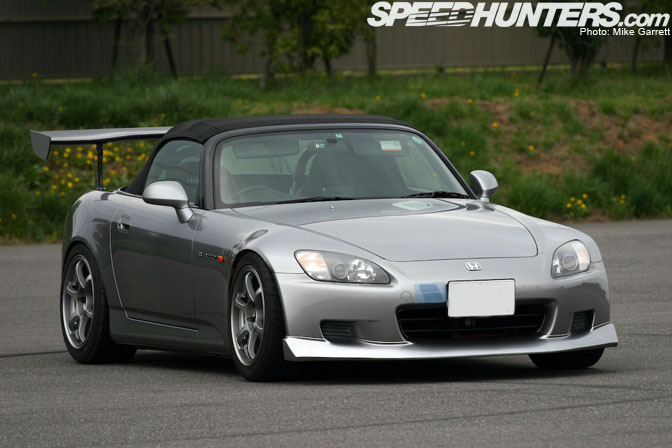 Along with this big-winged AP1 on Advan RGII's. Why oh why must I be too tall to fit in one of these….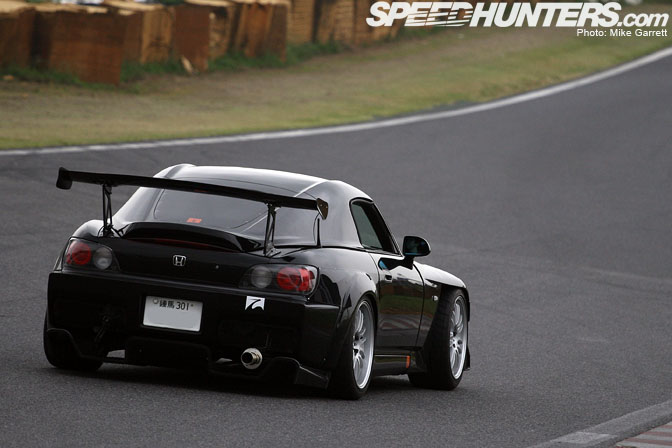 Here's another one from "I Heart Honda", a Spoon-equipped AP1 with its aero hard top.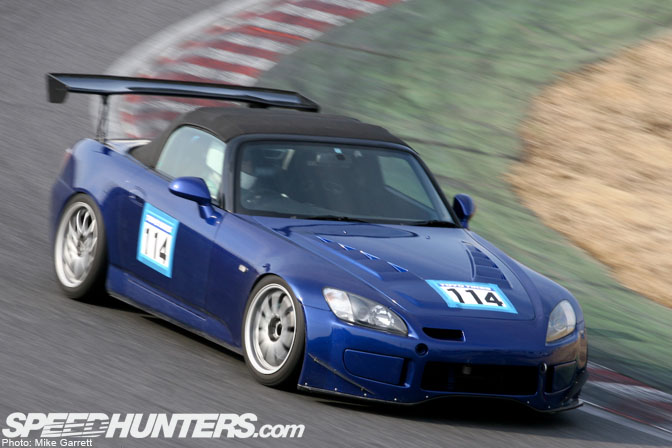 I'm not sure why Japanese car makers limit the color choices of exported cars, but the JDM S2000's were available in some very cool colors that never made it to US shores. Love this dark blue AP1 biting through the infield.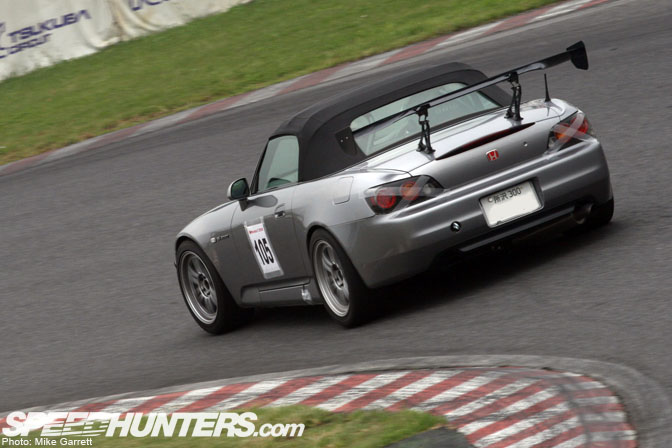 The same spot on the track from a different viewpoint. RPF1's on an S2000 are always a hit.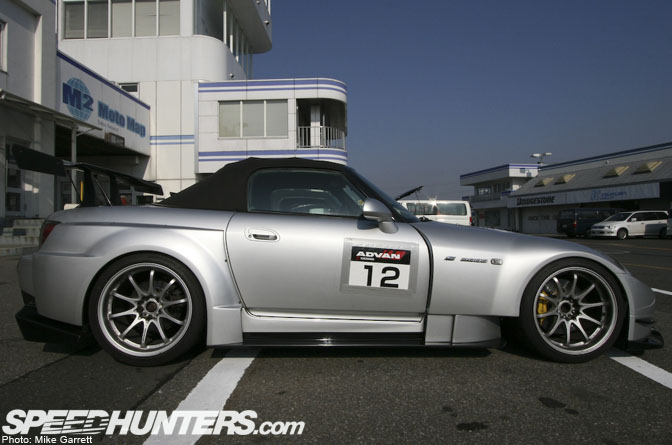 On my first visit to Tsukuba Circuit after moving to Japan I spotted this Amuse GT1 S2000 out for a day of tracking. Talk about a warm welcome.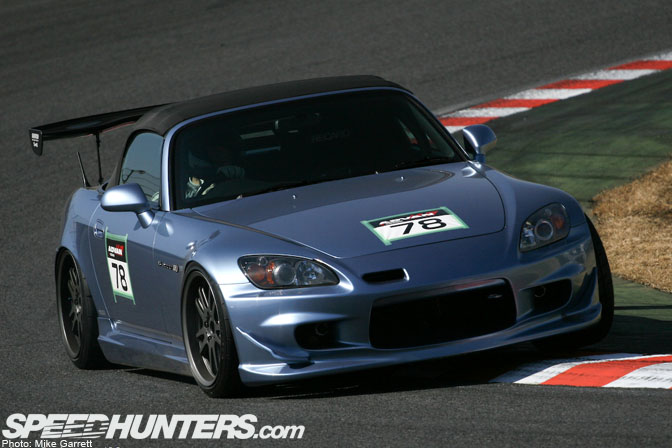 Riding pretty low for a circuit car – this S2000 takes a ride on the rumble strips.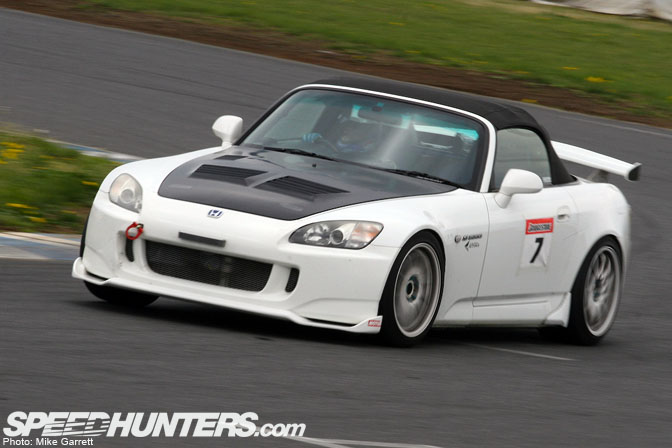 Back on the 1000 course, a white AP1 does its thing.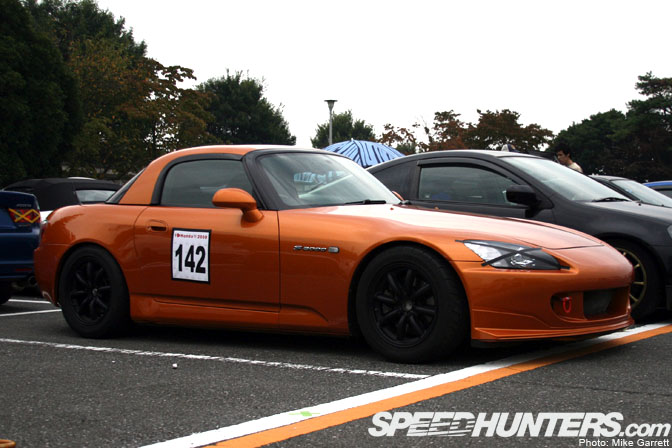 As I mentioned before, I'm a sucker for S2000's on 16's. Gotta dig the classic look of the Watanabes.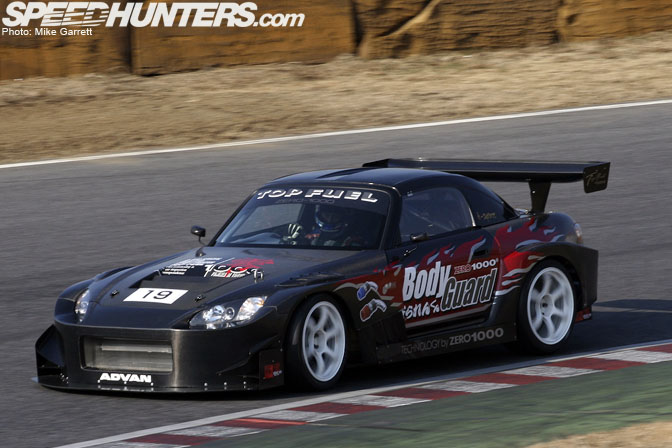 A view of NOB Taniguchi piloting the Top Fuel time attack S2000 –  a car capable of ripping 55 second lap times when needed.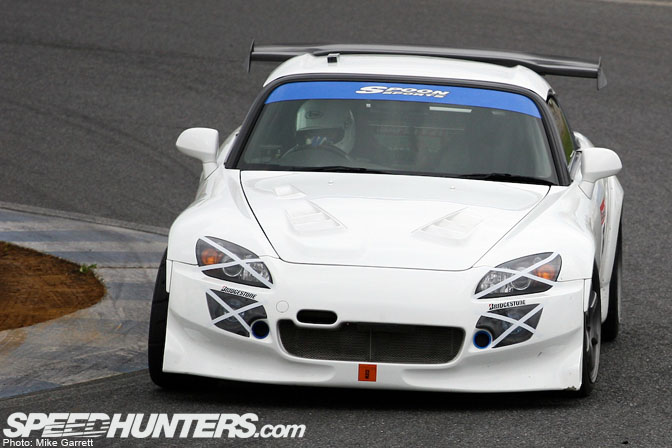 The Spoon S2000 aero might take some getting used to, but it's 100% functional.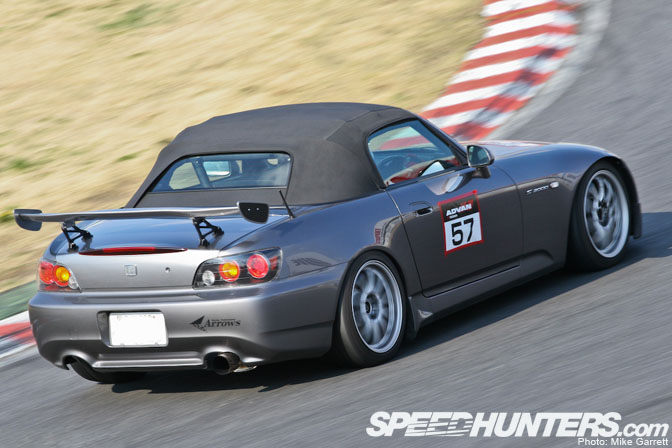 Even with the light mods seen here, an S2000 is a fine choice for motoring around Tsukuba – or any other racing circuit for that matter.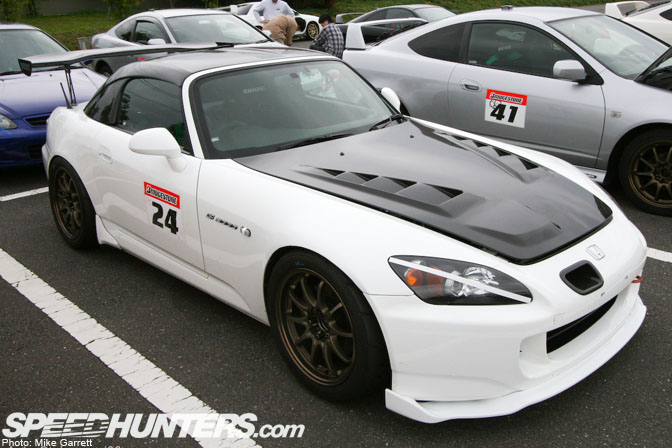 Another scene from the Mugen track day as this hard topped S2000 waits in the paddock alongside some of its FF Honda cousins.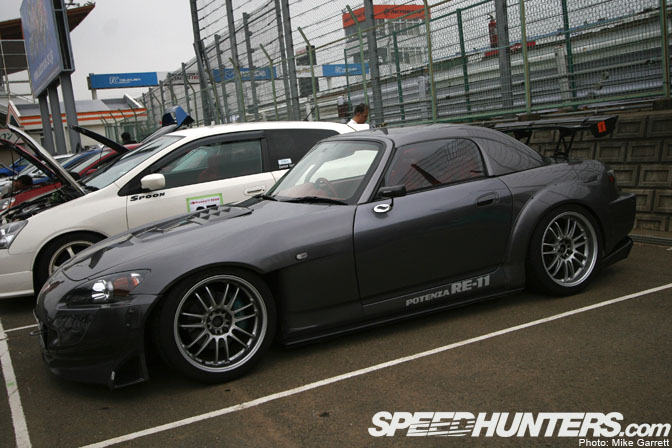 Whether its the hardcore track look you are after…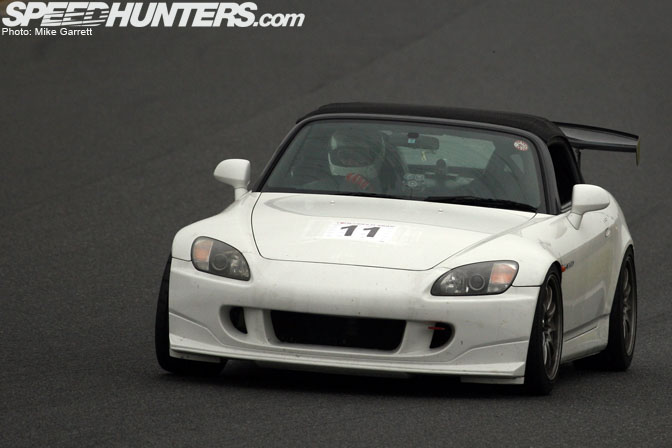 …or something a little more subtle – the S2000 does it all well.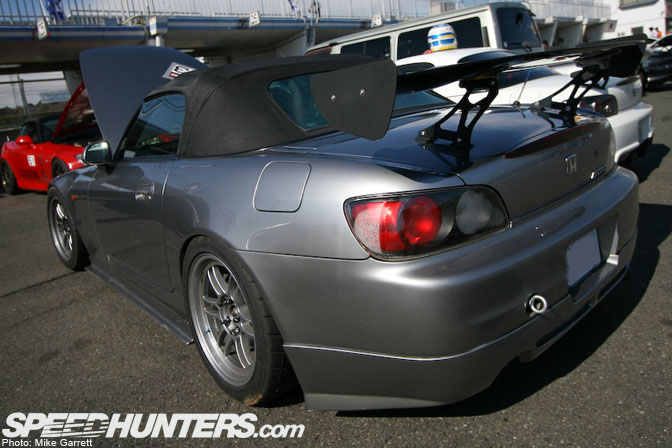 Looking back at old photos like this makes me quite anxious for my next trip to Japan. Not only am I craving the sights and sounds of Tsukuba Circuit, but the delicious taste of the curry rice served at the trackside snack bar…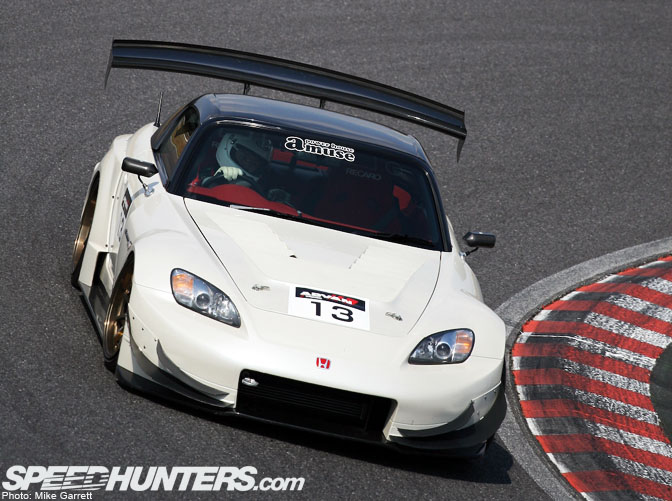 One more Amuse GT1 S2000 rounding the corners, AKA another day at Tsukuba.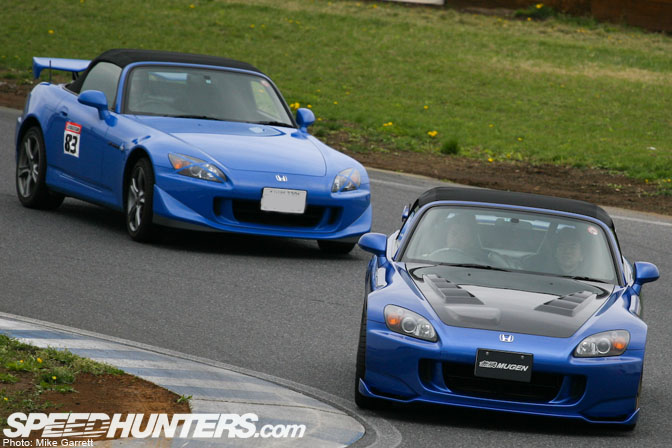 I'll wrap up with one more shot from the Mugen track day on the 1000 course.
For my next dip through the archive, I'm thinking about a selection of vintage Honda shots so keep an eye out for that!
-Mike Garrett